The Best VPNs for Gaming
Data security matters, but so does performance and speed.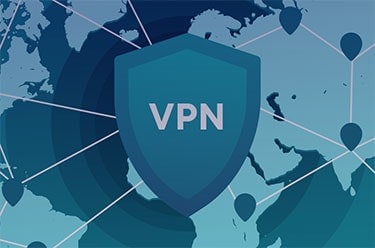 2,500+ research hours
50+ VPNs reviewed
300 speed tests
6 experts consulted
5 VPNs recommended
As digital-security experts and advocates, we can't stress enough the importance of using a virtual private network, or VPN. VPNs give you extra online privacy by encrypting your data and rerouting your traffic through secure tunnels, but there are also other benefits to using a VPN. You can unblock websites and content, avoid ISP throttling, and get around censorship, just to name a few.
As gamers ourselves, we know how challenging it can be to find a VPN that can keep up with the network performance that online games demand. For this review, we designed an experiment that would tell us which VPNs can provide the smoothest online gaming experience. Whether you're crawling the dungeons of Azeroth or roaming the streets of Los Santos, these VPNs will work for you.
The Top 5 Best Gaming VPNs
Our Test Parameters: What the Best Gaming VPNs All Have
Coming from a generation of gamers who grew up to Big Smoke's betrayal1 some 20 years ago, we're not very trusting. When we make the claim that the five VPNs above are the best ones for gaming, we have data to back it up.
All five provide a more-than-decent amount of security and privacy. They all use 256-bit AES encryption — the gold standard in VPNs — with the exception of Private Internet Access, which offers both 128-bit and 256-bit AES. We'll explain later why that's crucial for mobile gamers.
With the security they provide, our top picks can all be used in various gaming scenarios. If you're a competitive gamer or streamer, for example, any of them can protect you from DDoS attacks, a type of cyberattack common in online gaming communities.
Because they're secure, the best gaming VPNs can also effectively hide your IP address and location. That opens you up to several possibilities, such as changing game server locations without being detected, getting access to game titles not available in your region, or enjoying new releases before they drop in your area (if they're released in advance somewhere else).
That's how our top picks are similar, but how are they unique? We focused our tests on two important factors: usability and speed. For usability, we assessed how easy they are to install and use on different gaming platforms, from PCs to smartphones. For speed, we measured how fast they are on each platform, focusing on one crucial metric for gaming: the latency, or ping.
Unlike upload and download speeds, which measure how much data can be transferred per second, the latency measures how fast (in milliseconds) your network transmits a data packet from point A to point B. It is a measure of your network's reaction speed. Every key you press sends a signal to the game server in the form of data packets, so in online gaming, a lower latency translates to a smoother experience.
Let's compare how each VPN did in our tests, and then we'll delve deeper into why we picked NordVPN, Surfshark, Private Internet Access, ExpressVPN, and CyberGhost as the best VPNs for gamers.
The Best Gaming VPNs of 2023 Compared
| System | NordVPN | Surfshark | Private Internet Access VPN | ExpressVPN | CyberGhost |
| --- | --- | --- | --- | --- | --- |
| Ranking | 1st | 2nd | 3rd | 4th | 5th |
| Ratings | 9.7/10 | 9.5/10 | 9.4/10 | 9.1/10 | 8.9/10 |
| Latency on PC | 100 ms | 72 ms | 98 ms | 102 ms | 84 ms |
| Latency on mobile | 87 ms | 94 ms | 38 ms | 82 ms | 97 ms |
| Latency on console | 43 ms | 59 ms | 79 ms | 49 ms | 63 ms |
| Latency on Mac | 108 ms | 85 ms | 103 ms | 109 ms | 79 ms |
| Gaming console setup | Virtual router, smart DNS, VPN router | Virtual router, smart DNS, VPN router | Virtual router, smart DNS, VPN router | Router VPN, virtual router, smart DNS | Virtual router, smart DNS, VPN router |
| Lowest monthly rate | $3.79 | $2.30 | $2.19 | $8.32 | $2.19 |
| Read Review | NordVPN Review | Surfshark Review | Private Internet Access VPN Review | ExpressVPN Review | CyberGhost Review |
How to Choose a VPN for Gaming
We highly recommend using our top VPN picks because we've vetted and tested them ourselves. We've checked that these VPNs work, and we even listed their potential drawbacks so you can make a more informed choice.
If you'd rather start your own side quest to find the best gaming VPN for your setup, though, we'd be happy to give you some pointers.
To start, speed should be one of your main priorities. Whichever VPN you choose, there's a good chance you'll find yourself dealing with slower internet speeds and higher latency. That's the trade-off for all the digital safety features, such as encryption, that VPNs provide. Don't worry; a quick speed test will tell you which VPNs are fast and which are not. If you're having trouble, feel free to stop by our list of the fastest VPNs for gaming.
Even if you're looking for a VPN to use for gaming, your digital security shouldn't take a backseat — especially if you're looking to protect yourself from DDoS attacks and other cyberattacks. You should check the encryption level, test for WebRTC leaks3 and DNS leaks4, and check your IP address to see if the VPN was able to change it.
By now, you should have narrowed down your options to a handful. Next, we recommend looking at their prices to see which ones fit your budget. And we have another checkpoint for you: our page about the cost of the most popular VPNs.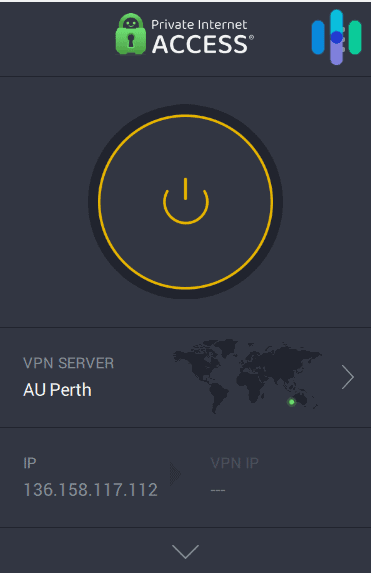 Last — but most important — compare your user experience with each VPN. Make it personal: Does it have the right features for your specific use cases? Do you find the app easy to navigate? Are the speeds good during your usual playing hours? By doing so, you'll be able to find the perfect gaming VPN for you.
Do All Gamers Need a VPN?
The answer to this question is not a simple yes or no. We advocate using VPNs for anything you do online. Ideally, you'd use a VPN whenever you use a device that's connected to the internet, even for simple things such as online shopping, a quick internet search, or watching Netflix. That way, your online data is protected from the prying eyes of your internet provider, the government, and advertisers looking to get their hands on your browsing history so they can target you with ads.
We understand using a VPN is not always ideal, however, and online gaming is one of the situations in which it can be a hassle to use one. All VPNs — no matter how fast or good — will affect your internet speed. Moreover, running a VPN app in the background can put a heavier burden on your device.
Whenever possible, it's a good idea to use a VPN. Doing so will put you in a better position to remain safe while interacting online.
Can I Get Blocked By Using a VPN?
Here's another thing to keep in mind: VPNs are legal in most places, but some game makers frown upon using them to access their games. Some even go as far as to ban users who are found to be using VPNs.
For example, Rocket League's terms of use5 prohibit using any tool that "redirects the communication protocols … including without limitation through protocol emulation, tunneling, packet sniffing, [etc.]." If found out, the company behind the game reserves the right to ban users or limit their access to Rocket League.
This is a critical thing to check before using a VPN. VPNs are beneficial to your online privacy, but they can also be used to create unfair advantages. The main point to remember is that if you use a VPN for gaming — even if it's not against the terms of use — you should play within the rules to keep it fair and enjoyable for everyone.
Are There Free Gaming VPNs?
All of our top picks require a subscription, and there are very good reasons why we chose only premium VPNs: Free VPNs are unsafe. Rather than encrypt your data, there are VPNs that actually steal your data to sell to the highest bidder — usually data-broker sites and marketers.
There are a few good free VPNs, though, but even they are not advisable for gaming. The best and safest free VPNs we've tested impose limitations on the number of devices you can connect, the amount of data you can use, or the speed of your connections. With Hotspot Shield's free subscription, for example, you can use only 500 MB of data per day.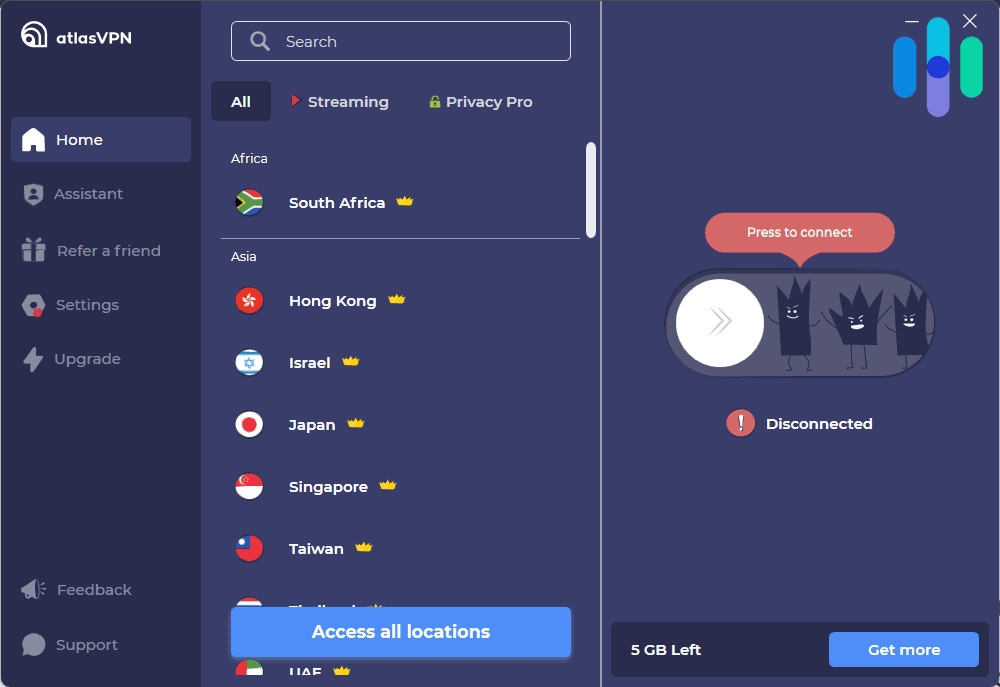 Free VPNs are worth trying if you want to get a feel for the experience, but they're not advisable as permanent solutions.
Gaming With VPNs: The Real Experience
Over the years, VPN technology has improved tremendously. A few years ago, when testing VPNs, it was normal for us to see our internet speed drop by as much as 40 percent. The fastest VPNs can now retain as much as 90 percent of your internet speed. Gaming with a VPN is more viable now than ever, so take full advantage and protect your data while guarding your towers or building your base with the best gaming VPNs.