The Best VPNs for Gaming
We tested these VPNs using Fortnite, noting their speed and security.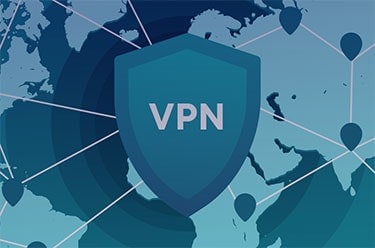 As digital security experts, we can't stress enough the importance of using a VPN. But as individuals who spend a fair amount of time gaming, we know how difficult it can be to find one that can keep up with the network performance that online games demand. So for this review, we meticulously designed an experiment that would tell us which VPNs can provide a smooth online gaming experience. Whether you're crawling the dungeons of Azeroth or roaming the streets of Los Santos, these VPNs will work for you.
| VPN | Latency increase with VPN connected |
| --- | --- |
| NordVPN | 10% greater for Macs, 3100% greater for Windows |
| Surfshark | 2% greater for Macs, 2742% greater for Windows |
| CyberGhost | 14% greater for Macs, 78% greater for Windows |
| Windscribe | 67% greater for Macs, 33% greater for Windows |
| Private Internet Access | 0% greater for Macs, 33% greater for Windows |
Comparing the Best VPNs for Online Gamers
| System | NordVPN | Surfshark | Private Internet Access VPN | CyberGhost | Windscribe VPN |
| --- | --- | --- | --- | --- | --- |
| Ranking | 1st | 2nd | 3rd | 4th | 5th |
| Ratings | 9.7/10 | 9.5/10 | 9.4/10 | 8.9/10 | 8.7/10 |
| Price | $11.95 monthly, $54.00 for six months, or $49.00 for one year | $12.95 monthly, $38.94 for six months, $59.76 for two years | $9.95 monthly, $29.00 yearly, or $59.95 for two years | $12.99 monthly, $47.94 for six months, or $49.50 for 18 months | $9.00 monthly or $49.00 yearly |
| Windows | Yes | Yes | Yes | Yes | Yes |
| Mac | Yes | Yes | Yes | Yes | Yes |
| Linux | Yes | Yes | Yes | Yes | Yes |
| Android | Yes | Yes | Yes | Yes | Yes |
| iOS | Yes | Yes | Yes | Yes | Yes |
| Gaming Consoles | Yes, by using SmartDNS, setting up NordVPN on the router, or using a PC as a wireless or hardwired virtual router | Yes, by setting up Surfshark on a router | Yes, using a PC or laptop as a virtual router | Yes, by setting up CyberGhost on the router or using a PC as a virtual router | Yes, via Secure Hotspot on a PC |
| Kill Switch | Yes | Yes | Yes | Yes | Yes |
| Split Tunneling | No | Yes | Yes | Yes | Yes |
| No Logs Policy | Yes | Yes | Yes | Yes | Yes |
| Torrenting | Yes | Yes | Yes | Yes | Yes |
| Netflix | Yes | Yes | Yes | Yes | US and UK only |
| Server Locations | 62 countries | 65 countries | 33 countries | 90 countries | Over 60 countries |
| Encryption Protocol | AES-256-GCM encryption algorithm with a 4096-bit DH key | AES 256-bit encryption | AES-256 cipher with SHA512 auth and a 4096-bit RSA key | AES 256-bit encryption | AES-256 cipher with SHA512 auth and a 4096-bit RSA key |
| Read Review | NordVPN Review | Surfshark Review | Private Internet Access VPN Review | CyberGhost Review | Windscribe VPN Review |
The Best VPNs for Gaming in 2023
A List of the Best VPNs for Online Gaming
1. NordVPN - Best for Online Security and Privacy

Pros

An expansive fleet of over 5,000 servers
Multi-hop VPN connection
Based in Panama (no strict data retention laws)
24/7 live chat support

Cons

No split tunneling on desktop
Poor performance on Wi-Fi
Limit of six simultaneous connections
Pricier than other options

Decent Performance on Wi-Fi and Ethernet

NordVPN's performance both on Wi-Fi and Ethernet was good. On Wi-Fi, our ping averaged 35 to 40 milliseconds with about two percent upload and download packet loss. On Ethernet, we experienced a 15 to 20 milliseconds latency as well as a one percent packet loss. Those results weren't terrible, but they were also not as good as our two best picks. However, what we liked about NordVPN was the level of privacy and digital security it provided us. For more information on their privacy policy, check out our NordVPN pricing page.

NordVPN Logging Policy

DDoS (Distributed Denial of Service) Attack Protection

Why would we even need digital protection while online gaming? Well, even the gaming community isn't free from despicable people who may launch malicious attacks against fellow gamers. In competitive gaming, for instance, one might launch a DDoS (Distributed Denial of Service) attack by flooding his competition's IP address with useless traffic, causing a Denial of Service. According to research, the gaming community is the industry most affected by this kind of Luckily, NordVPN provided us protection against DDoS attacks by using its servers to absorb most of the traffic in case of a flood of traffic. For more protection online, read our digital security guide.

Anti-Swatting DoubleVPN

NordVPN also protected us from threats that transcend the online world, such as swatting, which has sadly already caused the death of several innocent Swatting is the act of falsely reporting a major crime in an attempt to dispatch a large number of armed police officers or a SWAT team to the victim's address. More often than not, perpetrators locate their victims by tracing their IP address when they meet online, usually in online games. With NordVPN, our connection was protected by DoubleVPN, also known as a multi-hop connection, which meant our IP address seen by other people online couldn't be used to trace our real IP address. We believe that one can never be too careful online, so we're glad that NordVPN gave us several layers of protection whether we were gaming or doing other online activities.

Improve Your Speed: Using a multi-hop connection introduces additional tunnels for your data to go through before reaching its destination, and thus, could result in slower speeds. If you want to improve your speeds, you can turn off the DoubleVPN feature with NordVPN.

2. Surfshark

What We Like

Easy set up via router
Unlimited simultaneous connections
Great speeds and latency
Offers static IP addresses
Great for gaming

What We Don't Like

Less than reliable P2P servers
Not as easy to change servers via router
Slow to connect sometimes, particularly on the first try
Somewhat pricey monthly plans

Easy Set Up

Most gaming VPNs we've tested don't connect to consoles automatically. Instead, you'll need to set them up on your router, so that every device that connects to the router gains VPN access. The same is true for Surfshark, but what sets it apart is that it's a breeze to set up. Just access your router's configuration panel via a computer, add Surfshark as a VPN profile, and connect your console to your router via Wi-Fi or Ethernet. One piece of advice, though: Your router's VPN connection will apply to all connected devices, so it won't be possible to stream from Japan Netflix and connect your Xbox to the U.S. server. You either connect to a Japan server or U.S. server. A workaround here is to use a secondary router where you can install Surfshark specifically for your console.

Unlimited Simultaneous Connections

Now, connecting your router to the VPN gives all your connected devices access to the VPN, but what about when you're out and about? Surfshark allows unlimited simultaneous connections, so no matter how many devices you own, you can connect them all to Surfshark. For instance, when we tested Surfshark, we connected 10 mobile phones and computers at a time, which is far beyond the limit of many VPNs. Surfshark, though, managed to protect all 10 devices, with lots of extra room to spare.

Static IP

Surfshark offers static IP addresses, as well. Not all gamers need a static IP, but some might need one to prevent getting kicked out of gaming servers. For instance, when we played Rocket League while using a shared, dynamic IP address, we kept getting kicked out of matches. As it turns out, the IP address assigned to us was already on the game's blacklist. When we switched to a static IP address, we were able to play for hours without issues. Surfshark has several servers with static IP across the globe, so you won't have problems finding a good one to use. See our Surfshark pricing guide to learn more.

3. Private Internet Access VPN - Best VPN for Mobile Gaming

Pros

As low as $2.30 per month
No logs policy
User-friendly mobile app
Good for torrenting

Cons

Based in the U.S., a Five Eye member country
High ping on Wi-Fi
Hit-and-miss customer support
Dated user interface and website

Mobile-Friendly VPN

Private Internet Access or PIA may not have yielded the best results both on Wi-Fi and Ethernet during our tests. But the mobile version of the VPN gave us a solid performance, making Private Internet Access worthy to be called the best VPN for mobile gaming. Granted, the app's interface looks a bit dated, but it was easy to use. It didn't take us long to connect the VPN before launching Call of Duty: Mobile on our smartphones.

Private Internet Access App

Mobile Gaming Performance

As for the performance, we occasionally encountered laggy gameplays, but that's almost inevitable with mobile games. After all, smartphones use Wi-Fi rather than a hardwired Ethernet, so we didn't expect the network performance to be smooth all the time. Still, given Private Internet Access' performance on our computer, we were pleasantly surprised that our gaming sessions went smoothly for the most part.

Other Useful Features

Private Internet Access also gave us a ton of useful features, both on mobile and desktop. It allowed up to 10 simultaneous connections, so while we were on phones playing, our Windows laptop was torrenting. Private Internet Access allowed the use of P2P file-sharing networks and the use of BitTorrent on all of its servers. In addition, we got to use split-tunneling to control which apps, websites, or programs should use the VPN and which apps should not. This was a handy feature for online activities that require high bandwidth, like streaming 4K video.

4. CyberGhost - Best for Wi-Fi

Pros

Over 6,000 servers in 90 countries
Smooth gaming on Wi-Fi and Ethernet
As low as $2.75 per month
24/7 live chat support

Cons

Up to seven simultaneous connections only
Kill Switch can not be disabled
Limited one-day free trial
Within the jurisdiction of the E.U Data Retention Directive

Low Ping on Wi-Fi

During our tests, only a few VPNs performed well on Wi-Fi. Among them, CyberGhost had the most impressive showing. The ping was well within the acceptable range of 25 to 30 milliseconds and there was minimal packet data loss. CyberGhost also performed well when we connected our computer through an Ethernet cable; not as well as Windscribe, but the network performance was smooth nonetheless. For those reasons, we think CyberGhost is the best option for those who use both Wi-Fi and a hardwired connection for gaming.

CyberGhost Kill Switch

Over 6,000 Servers

As far as features go, we liked what we saw from CyberGhost. They have a massive fleet of 6,000+ servers located in over 90 countries, which meant we had a lot of options. If we wanted faster speeds for streaming content, we could choose a server close to our geographical location. If we wanted to play Fortnite on a specific server, we just connected to a CyberGhost server within that region. We heard that Asia servers are highly competitive and boy, did we have trouble getting even a single Victory Royale!

Customer Service

We were also impressed by CyberGhost's customer service. While they didn't have phone support, we were treated well by their 24/7 live chat support. The agent we chatted with answered our questions patiently and clearly, even the ones that were super technical. He even helped us set up Exceptions, which is a desktop client feature similar to split tunneling. It is rare for VPN companies to have such accommodating customer support, so props to CyberGhost for not ghosting us.

5. Windscribe VPN - Best Gaming VPN for Ethernet

Pros

Low ping and packet data loss
Secure hotspot for console gaming
Over 500 servers in more than 60 countries
As low as $4.08 per month

Cons

Netflix access in the U.S. and U.K only
Logs more data than necessary
Based in a Five Eye member country
Poor performance on Wi-Fi

Low Ping and Packet Loss

Windscribe was one of the more affordable VPNs we tested. The monthly subscription was $9, but we only paid roughly $4 a month with our $49 annual plan. Still, Windscribe outperformed all the other VPNs we tested in the Ethernet category. With Windscribe online and our gaming rig connected to the Internet through an Ethernet cable, we've had an average latency— otherwise known as ping— of 15 to 20 milliseconds and zero packet data loss. For reference, our baseline latency without a VPN was 10 to 15 milliseconds.

Customize Your Plan: Windscribe offers Custom Plans that would allow you to choose which server locations you need access to. Each server location only costs $1 per month, but you'll still get access to all the other features included in the premium plan.

Minimal Speed Loss

Now, as far as Internet speeds go, Windscribe did have a bit of a negative impact on our upload and download speed, but when it comes to online gaming, it's the ping that matters most. In fact, game console manufacturers believe that a download speed of only 3 Mbps is enough to run most online video Our download speed with Windscribe remained way higher than that, averaging 15 to 40 Mbps on our Windows and Mac computers. To that, we say, "Good job, Windscribe!".

Windscribe App

Works on Multiple Devices

Another thing we liked about Windscribe was that it worked not only on the iMac we used for testing but also on our Windows laptop and mobile devices. And if you're a console gamer, you'd be pleased to know that there's a way to use Windscribe on a PS3, PS4, Xbox One, and Xbox 360 as long as you own a spare computer, thanks to Windscribe's Secure Hotspot feature. Basically, this feature turned our Windows laptop into a Wi-Fi router. By wirelessly connecting our console to the laptop rather than our real router, all of our PS4's online activities were tunneled through Windscribe's VPN. And because our laptop was hardwired through an Ethernet cable to our router, our PS4's network performance remained solid and our gaming experience smooth.
Our Video Review
We have a lot more to say about the best VPNs for online gaming, but this review is already long enough. If you wish to learn more about Windscribe, CyberGhost, NordVPN, and Private Internet Access, check out our video review below, and subscribe to our channel for more awesome content!
Methodology: How We Compared VPNs for this Review
As we always do when ranking VPNs, we defined a number of important factors to consider when choosing a gaming VPN. We then designed experiments to see which VPNs check the right boxes. These were the factors we took into consideration; for a more detailed look at how we test VPNs, read our full VPN guide.
Performance
Avid gamers invest a huge deal of time and resources in building high-performance gaming rigs, so it's only necessary to choose a high-performance VPN that won't ruin the gaming experience.
We began our test by measuring our desktop's baseline ping and packet loss, two of the most important factors in gaming. In computing, the ping is the delay measured in milliseconds between the command to transfer data and the execution of the transfer. A low ping (30 ms or lower) results in smoother gameplay, while a high ping (50 ms or higher) may cause heavy lags. On the other hand, packet loss refers to the amount of packet data loss between uploads and downloads. Online games continuously upload and download packets of data during matches to ensure that every player is in-sync. Too much packet loss may cause delays in the gameplay or even disconnection from the match.
To measure our network's baseline performance, we played six matches of Fortnite on our iMac Retina 5K 2017 running macOS Mojave version 10.14.5. Three of the matches were on Wi-Fi and the other three on Ethernet. While in-game, we recorded our ping and packet loss and then averaged the results to get our baseline performance on both Wi-Fi and Ethernet. Finally, we tested each VPN against the baseline measurements. All of them had a bit of a negative impact on our network performance, but the ones in this review stood out because they made the least impact on our Internet connection.
Lastly, we measured each VPNs speed performance using Ookla's Speedtest tool. We tested each VPN using a Mac and Windows computer and compared the results with our speed test results without a VPN. We made sure that only one device was connected to our router to eliminate other factors and get a raw reading.
Pro Tip: Sometimes, slow connections are caused by crammed servers. You could try switching to a server closest to your location or finding a server that doesn't have a lot of traffic.
Security
Gamers use VPNs for a number of different purposes, but to us, digital security is a priority. We looked into the features of each VPN to determine which ones offer a high level of protection. First and foremost, a VPN should be able to effectively mask our real IP address. We understand that revealing our IP address could make us vulnerable to DDoS attacks and even swatting, which are somewhat common in the gaming community. Aside from hiding our IP address, we also made sure each VPN didn't have any DNS or WebRTC leaks, which hackers could utilize to reveal our real IP address. We tested for DNS leaks using DNSLeakTest.com and for WebRTC leaks using ExpressVPN's tool.
Finally, we looked into each VPN company's policies and jurisdiction to see what kind of data they store and whether or not they could be coerced into sharing that data with the government. Ideally, VPNs should not store any identifying data, such as our original IP address, the websites we visited, the amount of data we used, and the amount of time we were connected. We also prefer VPN companies headquartered in countries outside the jurisdiction of the Five Eyes, Nine Eyes, and 14 Eyes alliance or in countries with no strict data retention laws. NordVPN, which is based in Panama, is a great example of a VPN that we can trust, privacy-wise.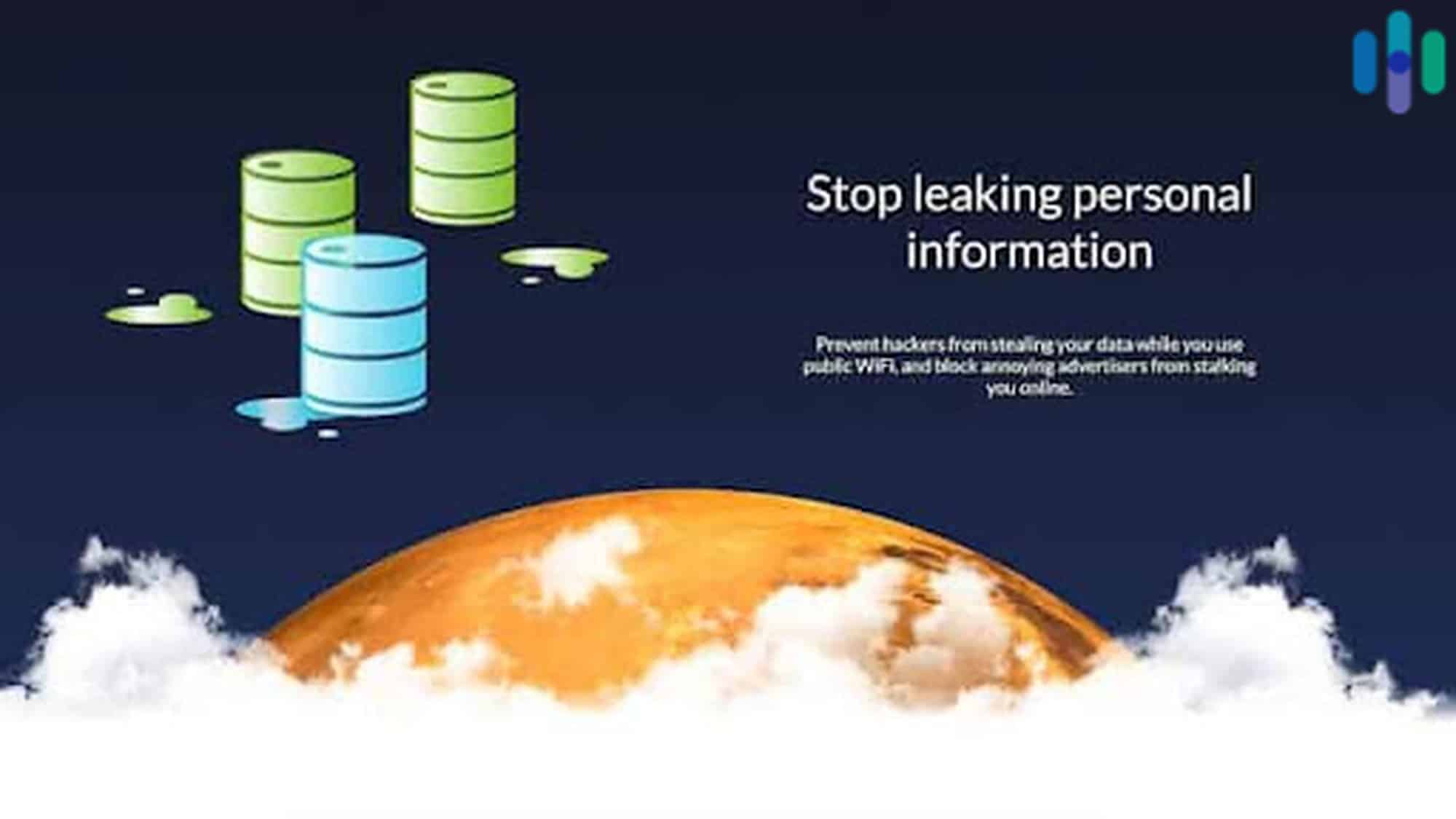 Pricing
When ranking VPNs, we can't discount the pricing as one of the most important factors. However, not only did we look at the numbers but also the overall value a VPN can provide relative to the cost. It's easy to find the cheapest VPNs, but do they offer enough features to justify the cost? And how do they compare to similarly priced services? Those are just some of the questions we tried to answer while writing this review.
We also looked into ways on how to offset the cost, mainly by looking for discounts. We've found that most VPNs give discounts to those who sign for a longer subscription. Annual and multi-year subscriptions could go as low as less than $1 per month, while monthly subscriptions typically fall within the $7 to $15 range. Of course, before getting a subscription, we recommend signing up for a free trial first, so we also gave extra points to VPNs that offer a limited free trial.
Customer Support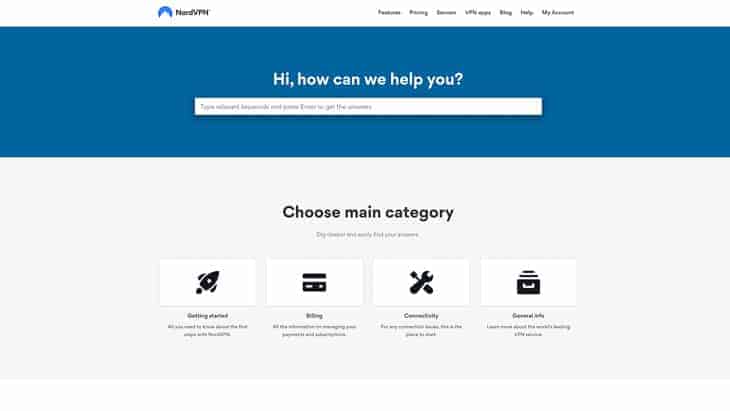 Lastly, we checked what type of customer support each VPN company offers. Ideally, a VPN company has 24/7 phone and live chat support, online resources such as help articles and troubleshooting videos and an active user forum, but just having phone support is enough to pique our interest.