What We Like
Price: Mozilla VPN only costs $4.99 a month, which you can learn more about in our Mozilla VPN pricing page.
Kill switch: Our iOS app came with the kill switch enabled, which would've been the same on Windows devices. With Android, however, we had to turn the kill switch on manually.
WireGuard encryption

1

: This open-sourced encryption method is both high speed and highly secure.
What We Don't Like
Only available in six countries: If you're outside of Malaysia, Singapore, the U.S, the U.K, Canada or New Zealand, you won't be able to try out Mozilla VPN, unfortunately.
Split tunneling on Android only: We could only access public and private networks on the same time on the Android app; all of our traffic went through the VPN on our iOS and Windows devices.
Based in U.S: Legally, Mozilla could be forced to give the U.S government customer data, which, according to their privacy policy, includes our private IP addresses every time we connected.
Bottom Line
The popular web browser Mozilla has come up with the Mozilla VPN, which covers up to five devices for only $4.99 a month.
At Security.org, we're constantly on the lookout for the latest and greatest in VPNs, so when Mozilla announced they were making their own, we were nothing but curious. In the past, not many browsers have come out with their own VPNs aside from Opera, so it was exciting to see Mozilla leading this charge. Well, as soon as the VPN was available for download in July 2020, we were on it, testing out their service for its speed, security and general trustworthiness, because when it comes to our online data, we don't take any chances.
Features
| | |
| --- | --- |
| IP addresses | Dynamic |
| Torrenting | Yes |
| Kill switch | Yes |
| Split tunneling | Yes |
| Encryption | Wireguard |
Editor's Rating
$4.99 per month
Offered in the U.S, U.K, Malaysia, Singapore, New Zealand and Canada
Works with Windows 10, iOS and Android devices with macOS and Linux compatibility on the way
How Does Mozilla VPN Stack Up Against the Competition?
Mozilla VPN is just one of the dozens of VPNs we've tested, and we actually rated it pretty well (7.9 out of 10). However, it falls short in key aspects. It's not available globally, for example, and even in countries where you can use the VPN, it lacks important features like split tunneling. See our list below of the top three VPN providers that fared better than Mozilla VPN in our testing.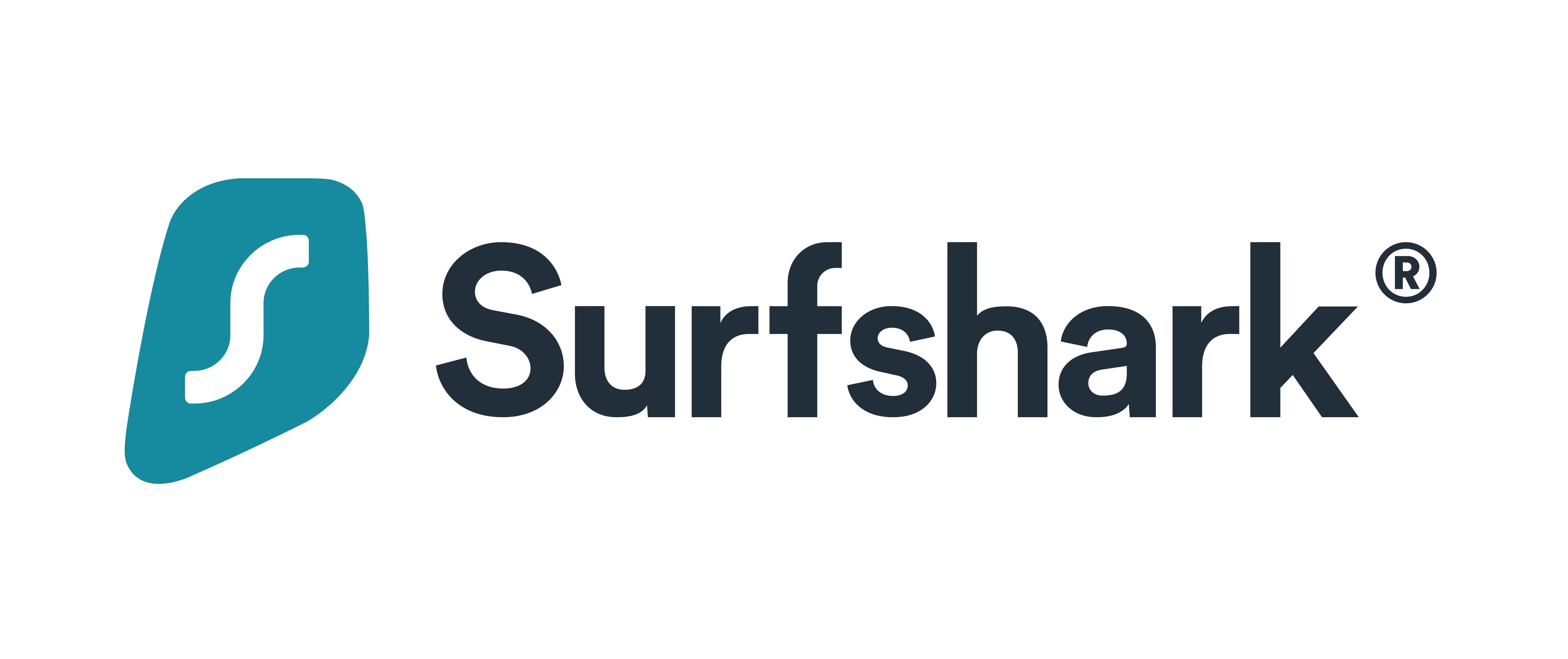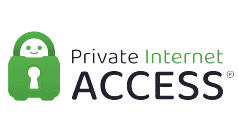 The Rundown
Zooming out, we want to tell you all the details about testing out Mozilla VPN for ourselves.
Features
From kill switches to split tunneling, here are the features we found with Mozilla VPN.
Servers: Mozilla VPN takes advantage of Mullvad's 280 plus servers in more than 30 countries.
Privacy jurisdiction: As we touched on earlier, since Mozilla itself is based in California, the company would have to comply with any government requests for customer data.
Privacy policy: We were dismayed by Mozilla VPN's privacy policy; rather than just keeping account information like our names and emails, the VPN logged when we logged on, which server we used, the type of device we used, the operating system we used, our hardware configuration, and, last but certainly not least, our originating IP address. Sure, they didn't keep our actual web activity in terms of the sites we visited but for us, this was much more information than needed.
Kill switch: No VPN is perfect, but at least Mozilla VPN had a backup plan in case it failed. Basically, it would shut down all web browsers with it, which was the default on iOS and Windows but had to be manually set up on Androids. We think that kill switches are an essential feature of VPNs, so we're glad that Mozilla VPN seems to agree.
Torrenting: Since Mozilla uses the same servers as Mullvad, which allows torrenting, we could also torrent the most recent Marvel movies with Mozilla VPN on (but shh, don't tell anyone!).
Split tunneling: In order to lower bandwidth and make our Internet speeds that much faster, we prefer VPNs with split tunneling, meaning we can route some of our traffic through the VPN and some to the public network directly. However, Mozilla VPN only had split tunneling on Android apps, which upset us because we wanted to try it with iOS and Windows, as well. Guess we can't have it all!
Tip: Want to browse the web faster? If you're on an Android device, turn on split tunneling so you can route less sensitive windows to the public network directly, saving you some bandwidth.
Netflix: As of July 2020, a whopping 72.9 million Americans subscribe to Netflix;

2

that's about a fifth of the total population, according to the most recent census.

3

Of course, we're a couple of those millions of subscribers, so we wanted to see if Netflix had gotten around to blocking Mozilla VPN's servers yet, an unfortunate inevitability. At first, Netflix worked when we were connected to the Denver server, but when we switched to the Big Apple, Netflix stopped working, and it wouldn't even work when we switched back to Denver. This wasn't super surprising, as Netflix and VPNs are like oil and water, but that doesn't mean it won't work on any of Mozilla's servers; you'll just have to check on a case-by-case basis.
Encryption: Mozilla utilizes WireGuard as its encryption method, and that's a good thing. This open-source software gave us fast speeds while hiding our web traffic and IP addresses from our Internet Service Provider. All in all, we were happy with the methods that Mozilla used to privatize our web activity.
Multi-hop: Now, multi-hop certainly isn't a necessary feature for VPNs; we'd describe it more as an added bonus. Basically, it means that our web data would be encrypted multiple times as opposed to once. While Mozilla VPN lacks multi-hop, this isn't a dealbreaker by any means.
Dynamic IP addresses: The more and more you wear the same disguise over and over, the more conspicuous you'll be, and the same thing is true of IP addresses. Fortunately, Mozilla gave us a new IP address, or disguise, every time we connected to their server, which is our preference over static IP addresses.
Test Results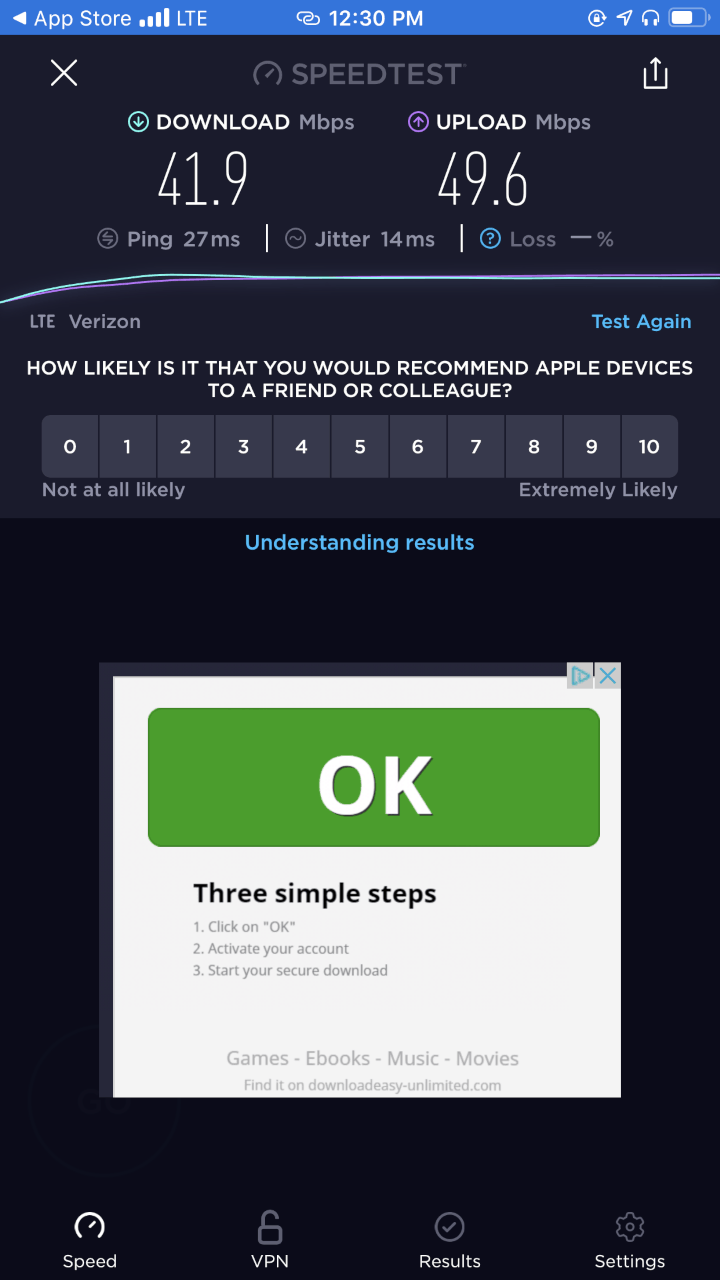 That's it for Mozilla VPN's features, but we wanted to get some hard numbers on how fast and secure the VPN really was. Testing from an iPhone 8 Plus and an Android Moto G6 Play from New York and Montana, respectively, our findings were pretty interesting.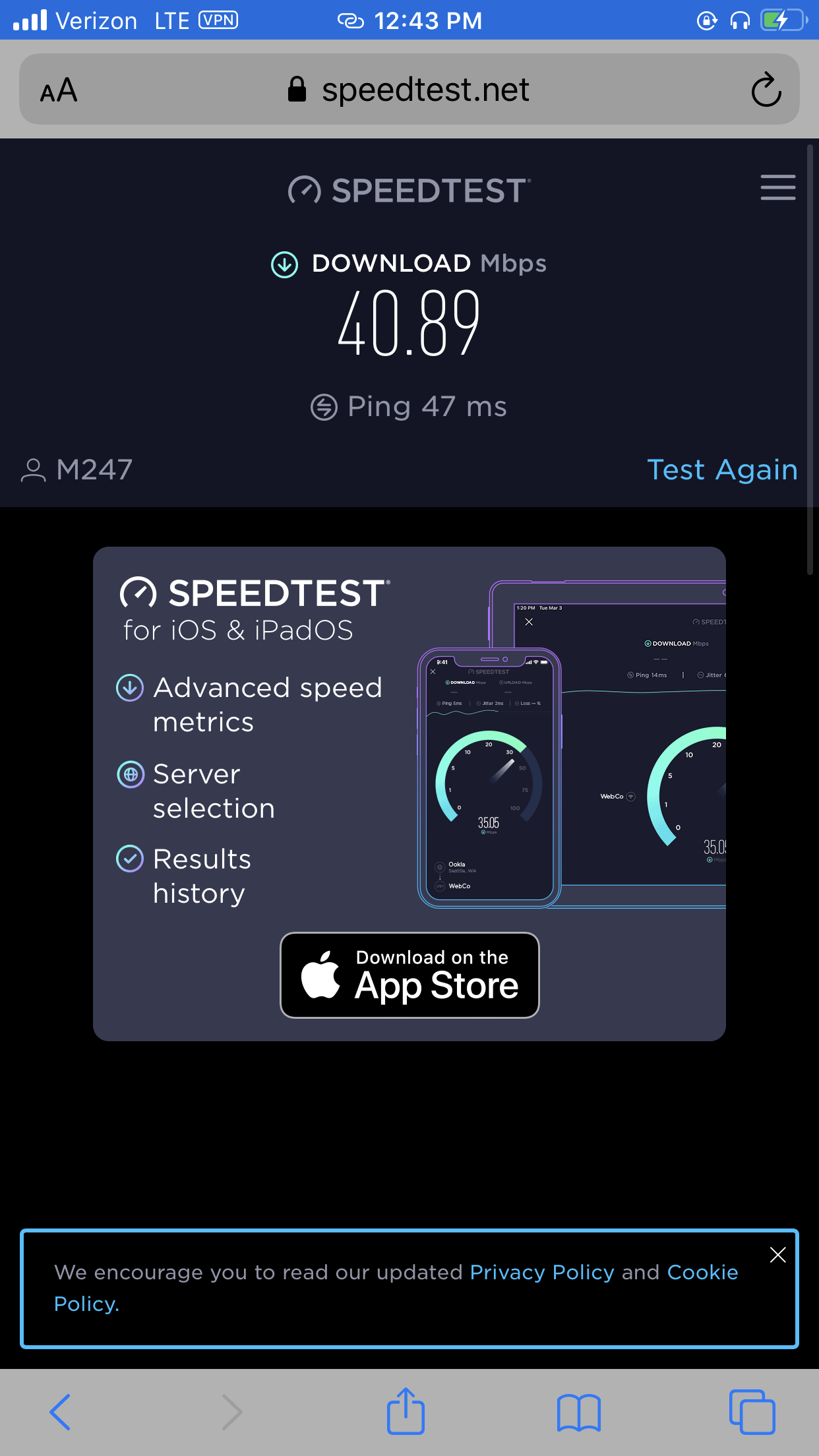 Speed: Overall, Mozilla VPN slowed down our Android more than it did our iPhone. However, we did encounter some technical difficulties doing the speed tests with the iOS device; we weren't able to see the upload speed while the VPN was on, so our data isn't complete, to our disappointment.
| | iPhone 8 Plus | Android Moto G6 Play |
| --- | --- | --- |
| Ping without VPN (in ms) | 27 | 19 |
| Ping with VPN (in ms) | 47 | 25 |
| Ping Difference | 74% | 31% |
| Macbook Download Speed without VPN (in Mbps) | 41.9 | 123 |
| Download Speed with VPN (in Mbps) | 40.89 | 23.2 |
| Download difference (in %) | -2.40% | -81% |
| Upload Speed without VPN (in Mbps) | 49.6 | 22.6 |
| Upload Speed with VPN (in Mbps) | Unknown | 21.2 |
| Upload difference | n/a | -6% |
That being said, we saw about a two percent decrease in download speed with the iPhone and an 81 percent difference with the Android. Of course, many factors affect speed, from our distance to the server to the devices we were using, so we urge you to take these test results with a large grain of salt.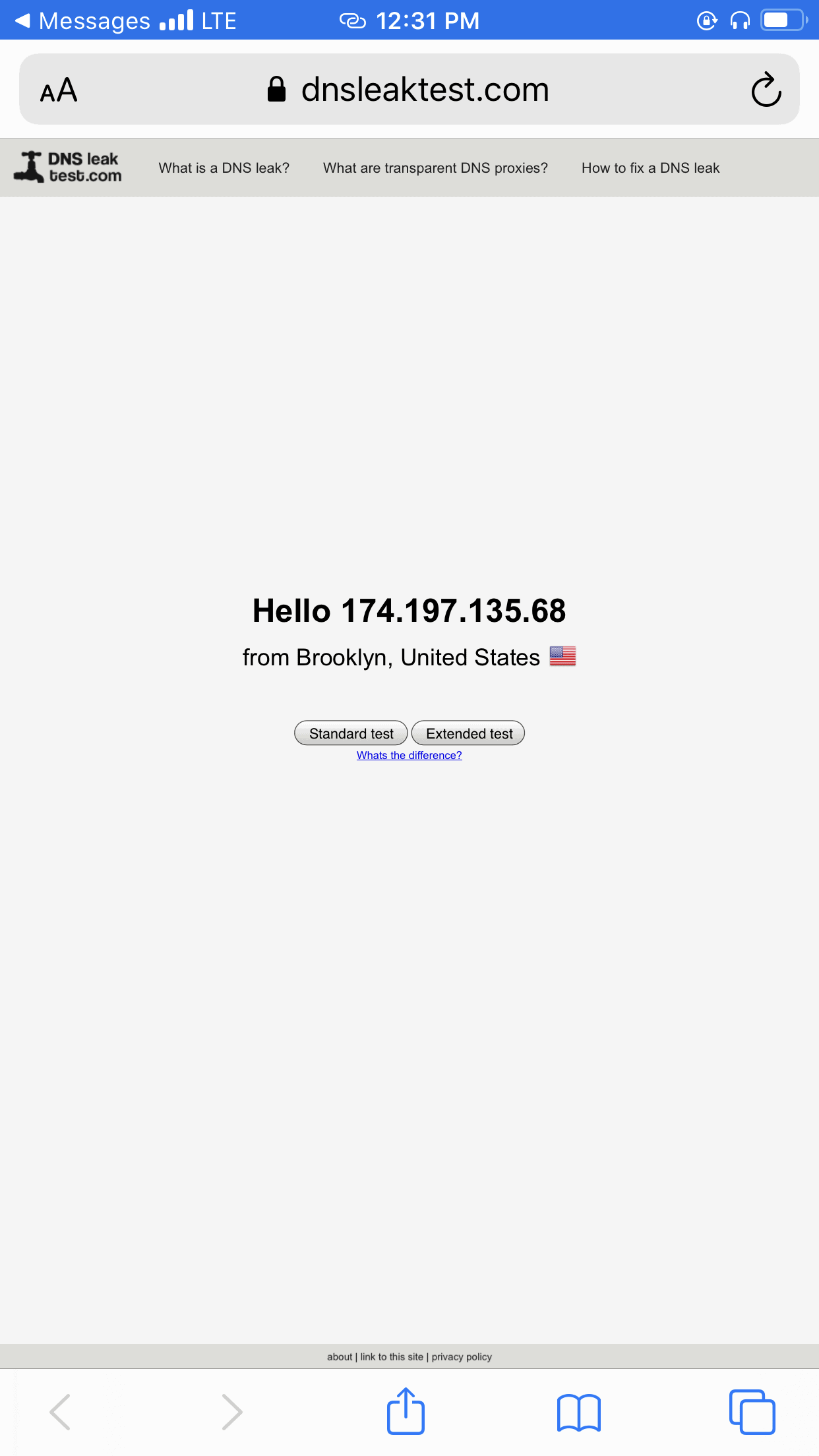 Security: Sure, we have a need for speed, but we don't want to sacrifice our digital security, either. That's why we put Mozilla VPN through both DNS and WebRTC leak tests, ensuring that our Internet Service Provider, which happened to be Optimum, couldn't see our IP address. Well, we're happy to report that Mozilla passed each test with flying colors, so while we're still not thrilled they keep our IP addresses, at least they're hidden from our ISP.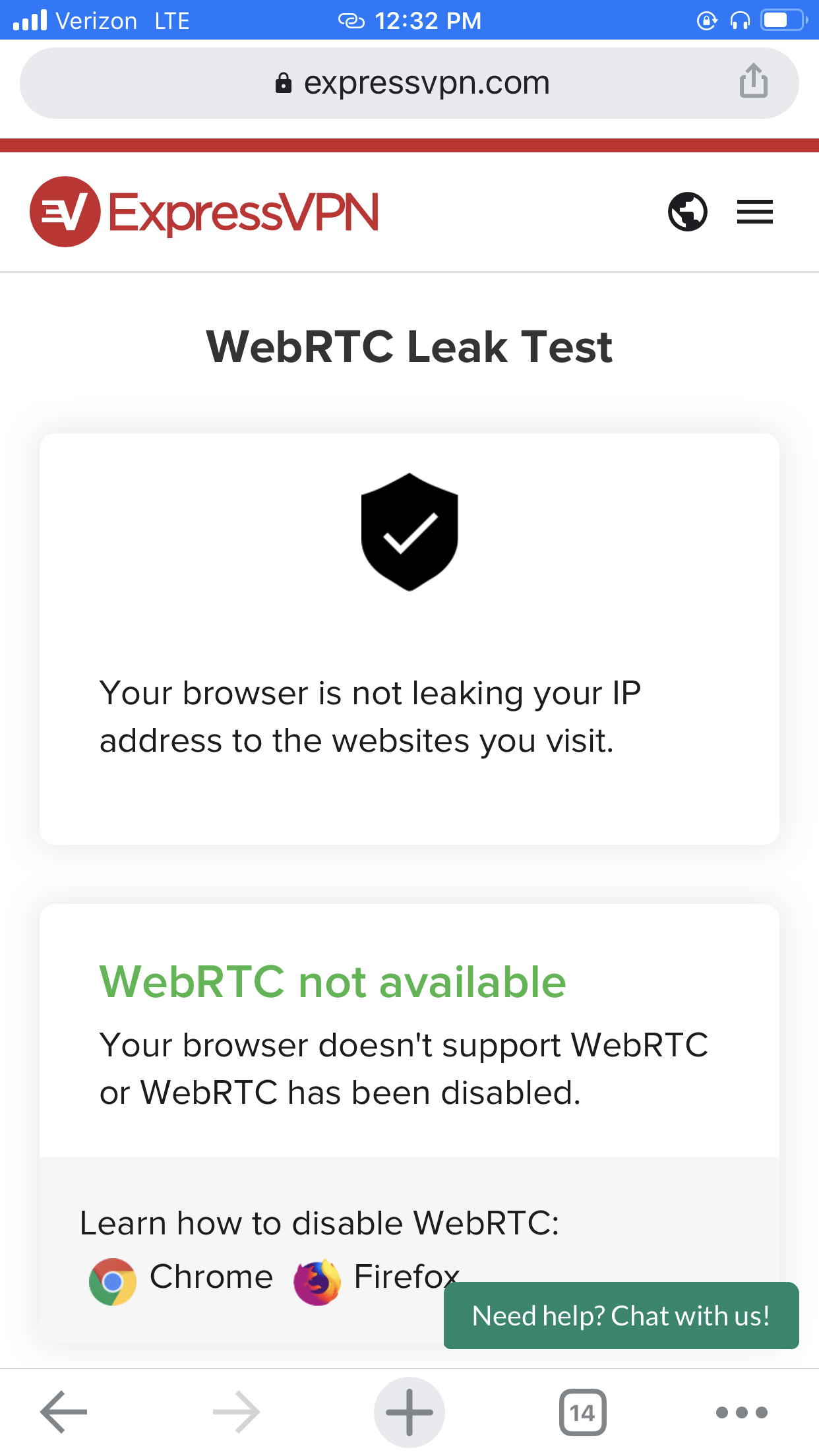 More VPN Reviews: If you're on the fence about Mozilla VPN, we have plenty of other VPN reviews to check out, including SurfShark, CyberGhost, and ExpressVPN.
Video Review of Mozilla VPN
Mozilla is new to the VPN game, but with over 280 servers in more than 30 countries, we're more than intrigued. See Mozilla VPN in action with our video review.
Cost
Unlike other VPNs we've tested out with multiple and confusing subscription options, Mozilla VPN kept it short and sweet: their service costs $4.99 a month, with no other plans available. With 24 percent of Americans using VPNs and counting, according to our data security statistics, we're glad Mozilla is keeping it affordable. Plus, one subscription covers five simultaneous connections, which isn't the highest we've ever seen but should be enough coverage for most people.
App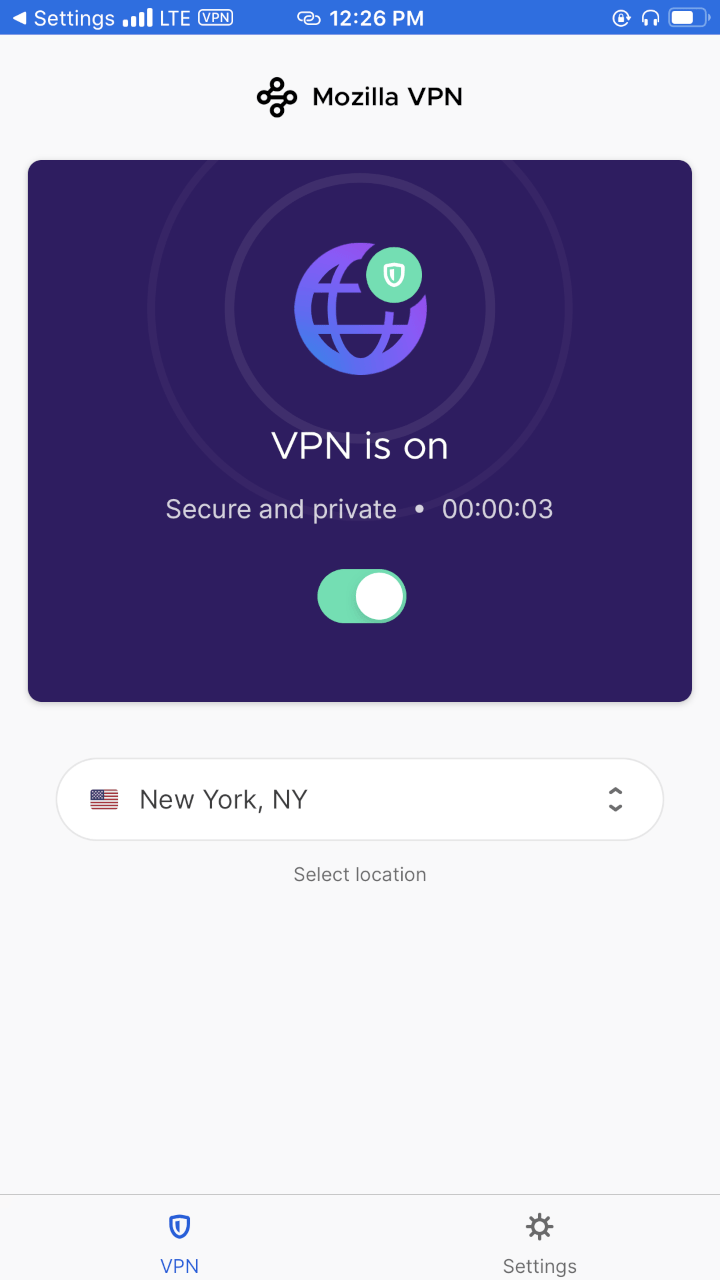 We preferred Mozilla VPN's iOS app to its Android app, and other customers agreed with us, at least according to the ratings on the Google Play store. While the iOS app was easy to manage, with a clear toggle to turn the VPN on and off and a dropdown menu for server locations, the Android app left much to be desired. We found that the VPN lost connection a few times, which would've been an issue had we not known to enable the kill switch. Sadly, the app's Google Play ratings reflected our experience with a rating of only 2.3 out of five stars overall. Of course, apps aren't set in stone so we expect improvements as Mozilla updates its software.
FYI: Many Android-users, including us, have had issues connecting to Mozilla VPN, which is why we recommend the iOS app over the Android app. For better options for Android-users, read our list of the best VPNs for Android.
Customer Support
Being such a large company, we assumed that we'd be able to contact Mozilla's support staff in a number of different ways. But to our dismay, this isn't really the case. In fact, there was no way to live chat or call an actual human; rather, we had to depend on Mozilla's online help center, community forum, as well as their Facebook and Twitter accounts. That being said, Mozilla VPN is fairly easy to set up and use, so we don't think that their lack of support will matter too much for you, as it didn't for us.
Recap
Is Mozilla VPN the most amazing VPN we've ever tested? In short, no. It has many disadvantages, from the limited number of countries you can use it in to its logging policy, which is a bit of a nightmare for the privacy-minded. However, if you're using a VPN in a more casual sense and are not as concerned with privacy, it's a solid and affordable choice.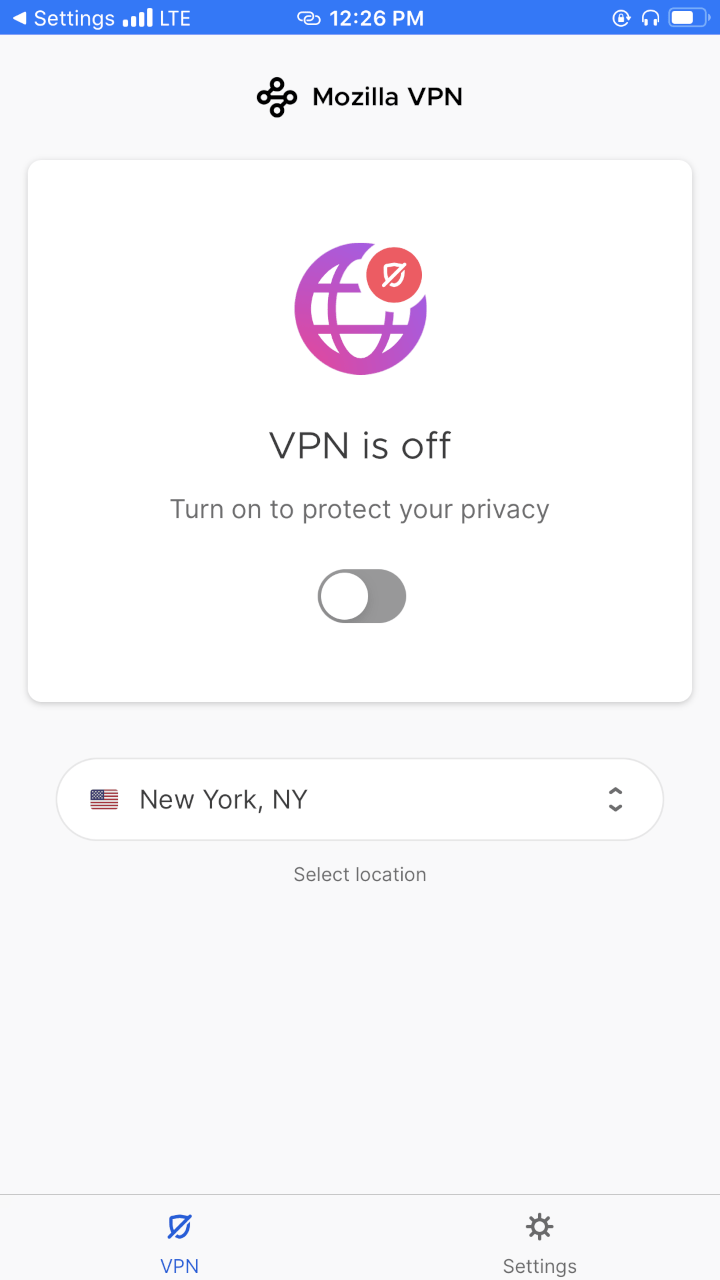 We're looking forward to Mozilla's future improvements, especially their apps for Mac and Linux. Hopefully, we can review them more positively in the future.
FAQs
We've taken the time to answer some of your most frequently asked questions about the Mozilla VPN. Keep reading to find out more.