Best VPNs for Mac of 2023
Our experts tested out dozens of VPNs to find which ones worked best on Mac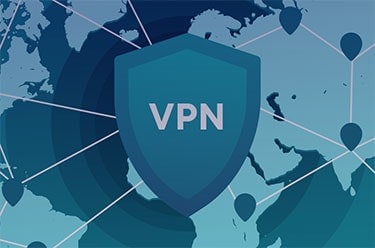 Preventing security threats on a Mac requires more than just antivirus software. Contrary to popular belief, Macs aren't invincible to malware and identity theft. When you're using public Wi-Fi on your Mac, there's a good chance that your personal data could be compromised. So, where to begin looking for a Mac-friendly VPN provider? We've chosen six of the best VPNs for Macs after lengthy research and testing so you don't have to do the legwork. Read on to find out about our top recommendations!
Our Mac VPN Testing
| | |
| --- | --- |
| Required macOS version | 10.10 or higher |
| IP address types | Static, dynamic, shared |
| Kill switch | Yes |
| Split tunneling | Some, not all |
We tested out VPNs on our Macbook Pro or our Macbook Air to see how well their security and performance held up. One of our main concerns with VPN providers is whether or not they're based in a country that's a member of Five Eyes, Nine Eyes, or 14 Eyes. If their headquarters' country is a member, the company is legally required to share personal information with the government without the user's consent or awareness, so that's a big no-no for us.
For a better overview, we pinpointed each VPN's strengths and weaknesses. Sure, there are plenty of VPNs to choose from, but if you're a Mac user, you're probably looking for the cream of the crop. That's why we did all the heavy lifting for you. Let's see what each VPN for Mac has to offer!
The Best Mac VPNs of 2023
Comparison of the Best Mac VPNs
| System | NordVPN | Surfshark | Private Internet Access VPN | ExpressVPN | CyberGhost | TunnelBear |
| --- | --- | --- | --- | --- | --- | --- |
| Ranking | 1st | 2nd | 3rd | 4th | 5th | 6th |
| Ratings | 9.7/10 | 9.5/10 | 9.4/10 | 9.1/10 | 8.9/10 | 8.8/10 |
| Five Eyes, Nine Eyes, and 14 Eyes Member | No | No | Yes | No | No | Yes |
| Contract Length in months | 1-36 | 1-24 | 1-24 | 1-12 | 1-36 | 1-12 |
| Netflix | Yes | Yes | No | Yes | Yes | No |
| Split Tunneling | No | Yes | Yes | Yes | No | Android only |
| IP Addresses | Dynamic, shared or dedicated | Dynamic or static | Dynamic | Dynamic | Static, shared | Dynamic |
| Torrenting | Yes | Yes | Yes | Yes | Yes | Yes |
| Cost of Monthly Plan | $11.95 | $11.95 | $9.99 | $12.95 | $12.99 | $9.99 |
| Read Review | NordVPN Review | Surfshark Review | Private Internet Access VPN Review | ExpressVPN Review | CyberGhost Review | TunnelBear Review |
Detailed List of the Best Mac VPNs
Methodology
If you're wondering how we test VPNs, we give a rundown of our process below. We go down the list of industry-standard features while also noting extra brownie points that distinguish each VPN provider from the rest.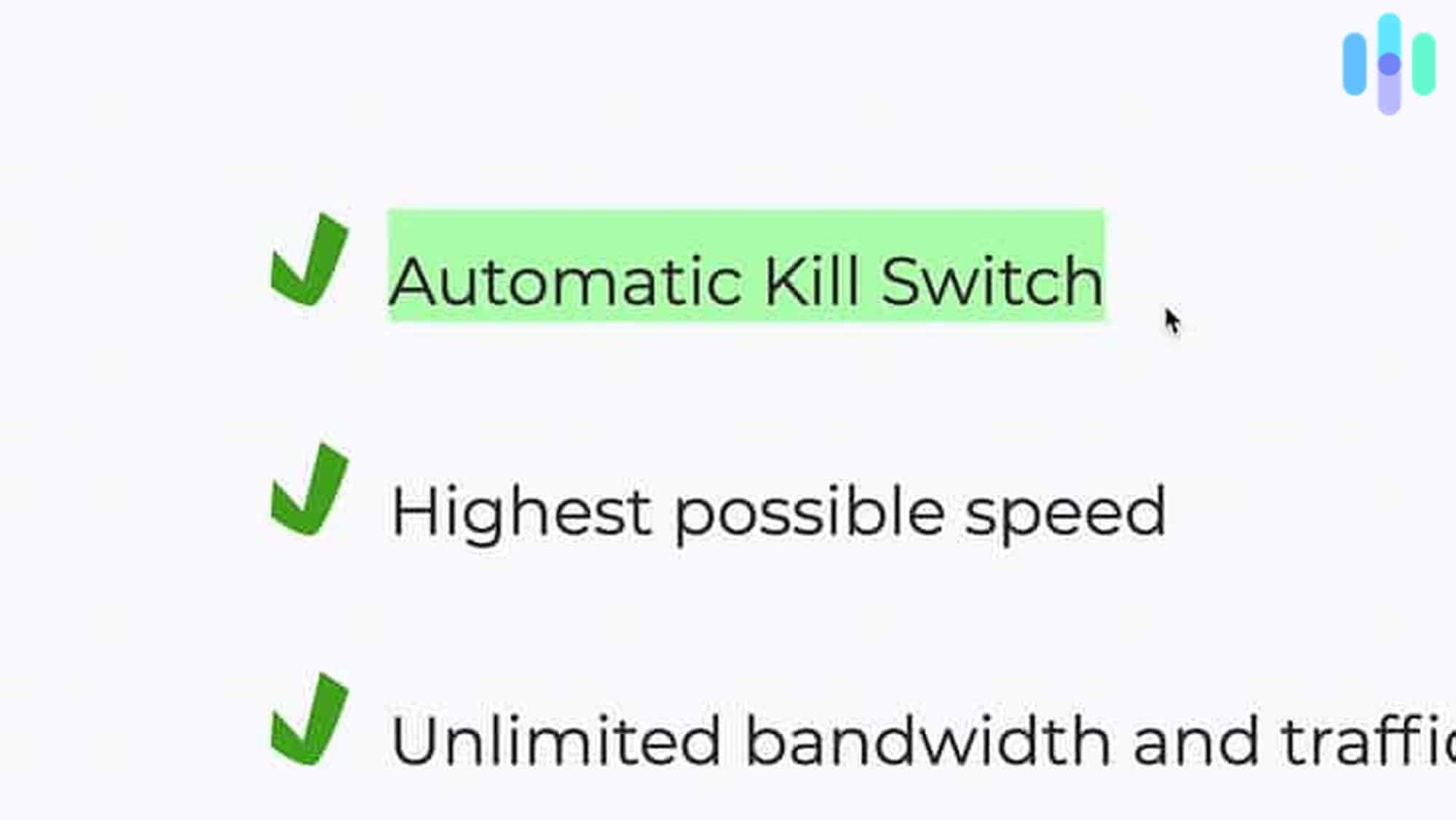 Security
It's hard to believe, but research indicates that 64 percent of Americans weren't even aware when they were affected by a data breach.1 However, not everyone is ignorant of these digital security blunders. We conducted a VPN consumer usage study that revealed that approximately 68 percent of adult U.S. Internet users use some type of free or paid VPN. Given the fact that hackers attack every 39 seconds an average 2,224 times a day,2 VPNs function like guardians, protecting users' web traffic, domain name servers, and their private IP addresses.
When we look at a VPN's security, we want to make sure users' private IP addresses aren't leaked by conducting a Web Real-Time Communication Test. WebRTC allows browsers to communicate directly with each other, and browsers like Chrome, Microsoft Edge, and Opera are the most susceptible to WebRTC leaks. When we test for WebRTC leaks, we use the tool that's available on ExpressVPN's website and compare the local and public IPv4 IP addresses. We also test for Domain Name Server leaks by using DNSLeakTest.com and comparing the computer's IP address with the IP addresses that come up on the website.

Another aspect we take into consideration is the company's privacy jurisdiction and data-logging policy. We prefer companies located in countries that are non-members to Five Eyes, Nine Eyes, and 14 Eyes, which are international surveillance alliances that could legally force companies to hand over customers' information. For data-logging, we prefer companies that only keep users' account information like their name, email, and payment information rather than their IP addresses, web traffic history, how long they used the VPN service, and how much data was transferred.
We also analyze the VPN's encryption methods and Internet protocols, with AES-256 and OpenVPN being the most secure methods. Private domain name servers and anonymous and dynamic IP addresses are harder to track, so these are ideal. Finally, we check to see if a VPN provider has a kill switch, which shuts down all Internet browsers in the event that the VPN fails.
Speed
Internet speed is an important factor for many VPN users because it can either slow down or improve Internet performance. In general, we test VPNs on a private Optimum network in our Brooklyn office. For testing, the device we use is a Macbook Air. As an objective control, we look at Internet speed without a VPN. We test the download speeds, upload speeds, and latency via website performance tests without the VPN, then with it connected.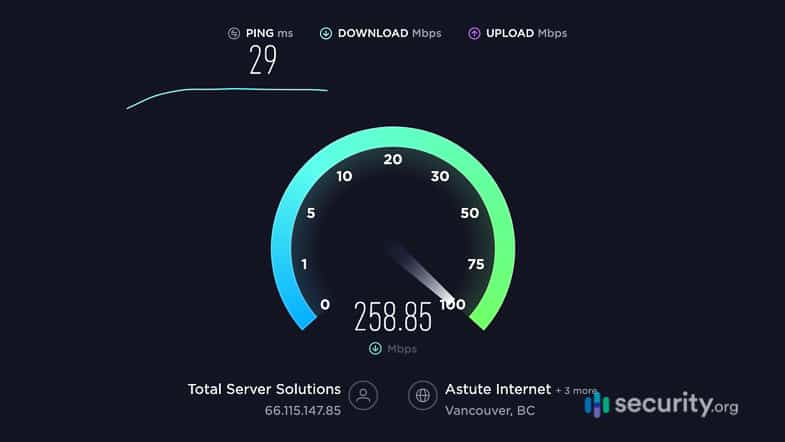 As a primer, download and upload speeds are measured in megabits per second (Mbps) and latency is measured in milliseconds. We determine these figures by the difference between the two measurements in terms of percentage. There's a big difference between Mac and Windows speeds, which is why we use two different devices. VPNs will ideally have no more than a 40 percent difference in any of the speed categories. Some factors that might affect speed include the distance to the server, the operating system, and the type of device, among other factors.
Performance
Internet performance generally applies to Netflix and torrenting. Most of us have used Netflix at some point, so it shouldn't come as a surprise that people use VPNs to access exclusive Netflix shows and movies from different regions. Netflix frequently updates its code to block any VPN connections, so there's no guarantee that the streaming service will work on a VPN.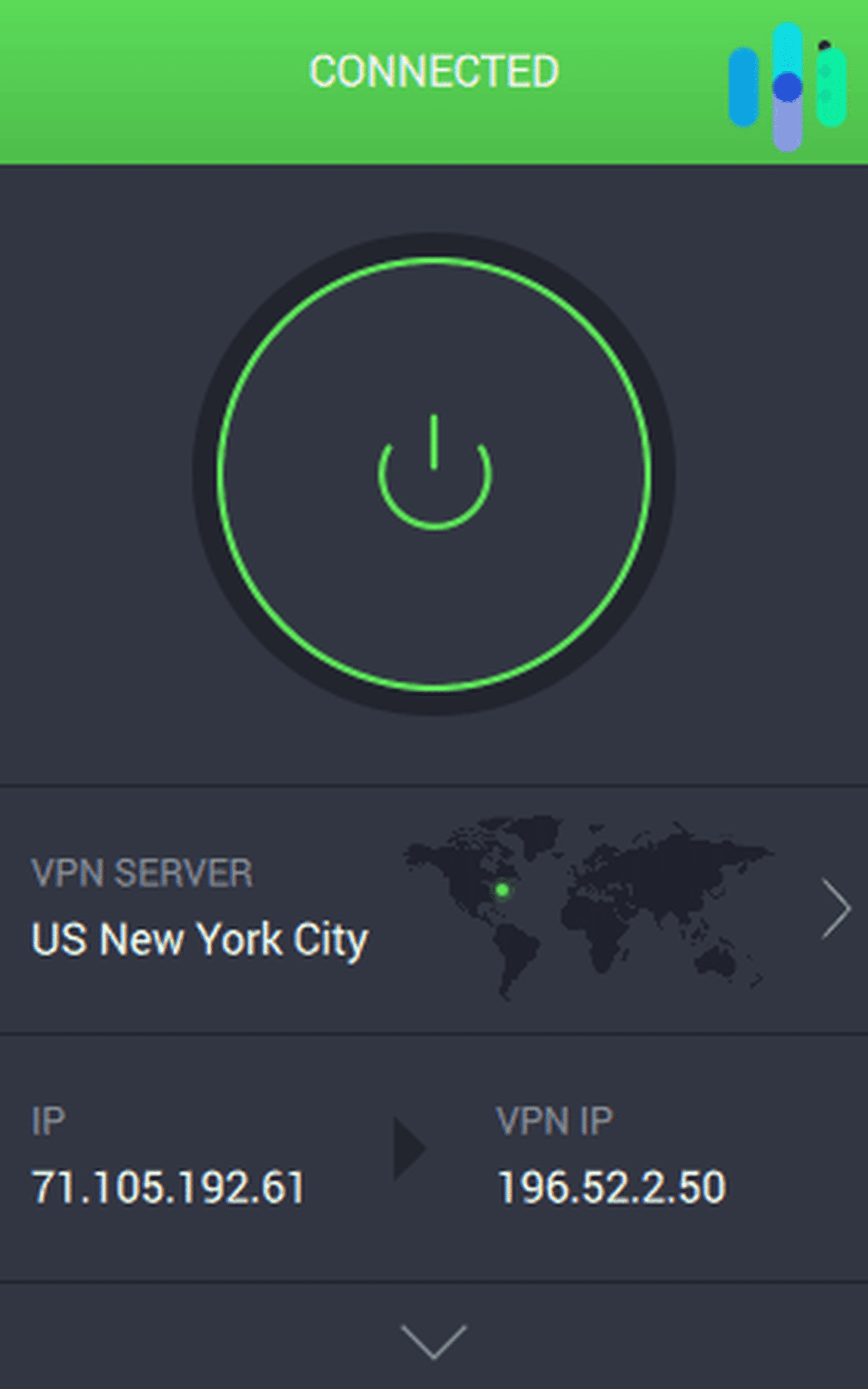 Split tunneling is another feature of VPNs that we like to see because it allows users to access the VPN and the public network at the same time. This results in lower bandwidth and faster speeds, optimizing Internet performance. We also prefer double or multi-hop VPNs, which encrypt data multiple times through multiple servers.
Subscriptions
There are some free VPN providers, but more often than not, you'll have to pay a monthly subscription for their service. When we present objective information on a company's subscriptions, we determine whether the pricing is reasonable based on competitors' pricing. VPN subscriptions typically range between less than a dollar to $15 per month. User flexibility is important when choosing subscriptions; we prefer monthly and annual options. Trial periods or money-back guarantees are a huge bonus, and we're glad to see that it's very common for VPN providers.
We veer toward companies that outline what's included in their subscriptions such as the number of server switches, simultaneous connections, and devices allowed. Popular VPNs usually allow unlimited server switches and devices, on top of one to unlimited simultaneous connections.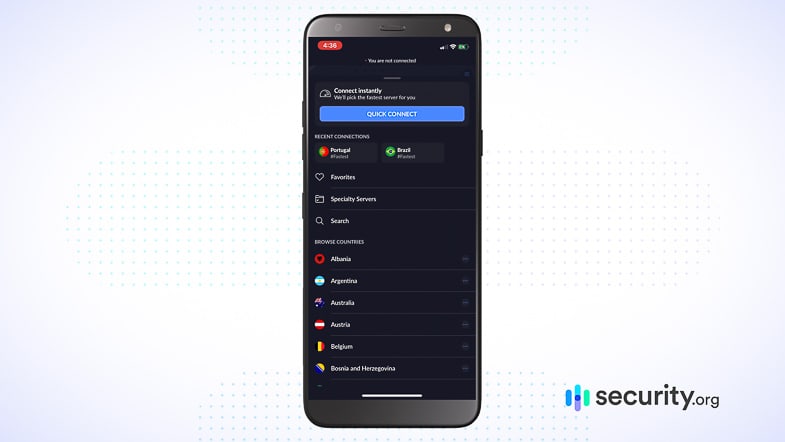 App
When looking at iOS apps for VPNs, we check the ratings on the Apple Store. If they're below three stars, we can't recommend the service to Mac users. During testing, we check to see if the app is easy to use because VPNs are already difficult to understand for new users.
Customer Support
It might seem strange to consider customer support as a factor for choosing the best VPNs but contacting a company about technical issues is crucial. We prefer that a company has a 24/7 live chat feature or phone number that allows us to speak to a real human being about our problems with the service. At the very least, an online help center is ideal when we need to look for quick troubleshooting.