Private VPN Review 2023: An Underrated VPN
Private VPN may not be the most impressive VPN on paper, but the user experience stands out.
All of our content is written by humans, not robots.
Learn More
By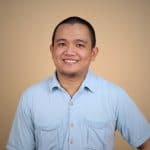 Brett Cruz
, Digital Security Expert
Last Updated
on
Jun 05, 2023
What We Like
Premium customer support: Live chat is available around the clock, and the agents reply quickly to queries.
Remote help: A tech-support agent can set up the VPN on your device remotely for free.
Affordable pricing: The monthly rate is $9.90, but you can get it for as low as $2 per month if you sign up long-term.
What We Don't Like
Limited server network: Private VPN has only about 200 servers, which can result in traffic congestion at times.
No split tunneling: Private VPN lacks a split tunneling feature, which means you'll need to switch the VPN on and off if you're using apps that are not VPN-friendly.
WireGuard manual setup: If you want to use WireGuard as your VPN protocol, you'll need to set it up manually since it's not supported natively on the app.
Bottom Line
Private VPN flies under the radar, but it's a reliable — albeit simplistic — VPN. Its straightforward nature is sometimes a strength, but its lack of advanced features like split tunneling can severely limit the VPN experience of advanced users.
All VPNs pretty much do the same thing: They create an encrypted virtual tunnel that bridges your connection to the internet to keep your browsing private. The overall user experience, however, can be the difference between a good VPN and a bad one.
We recently tested a VPN that underdelivered in technical areas, but provided an overwhelmingly positive user experience. Its name is Private VPN. Simple and straightforward, right? That was the theme of our entire test drive of the VPN's features, pricing, and apps.
If you don't mind missing out on some advanced features and you want a simple and straightforward VPN with good customer service, Private VPN could be a strong option for you.
About Private VPN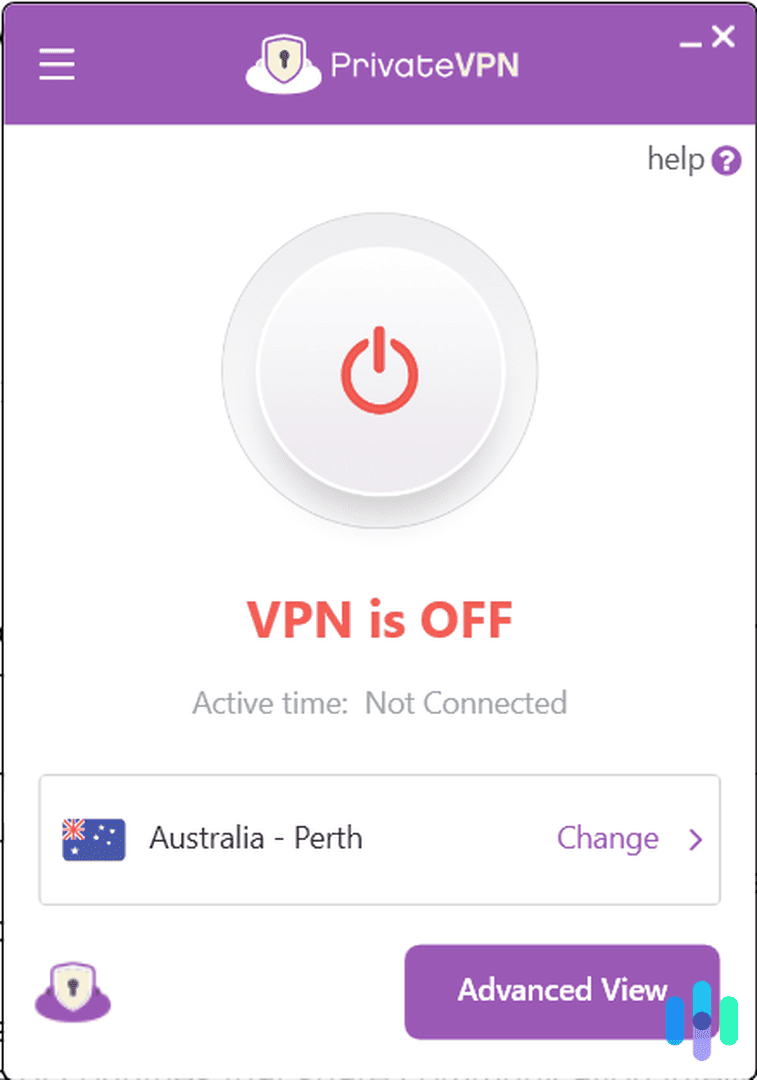 There's little to know about Private VPN as a company, except that it was founded in 2009 and it's based in Sweden.
That tells us two important things. One: It's not a fly-by-night VPN company, since it has been around for over a decade and has been able to maintain a good reputation. Two: It's under Swedish jurisdiction, and Sweden is a member of an international alliance commonly referred to as 14 Eyes.
The latter has huge significance. The 14 Eyes is an extension of Five Eyes, a multilateral alliance of countries that share communication intelligence with one another. The main purpose of the alliance is counterterrorism, but it often involves monitoring communication signals. When push comes to shove, governments that are part of the alliance can use their power to obtain data from VPN companies to monitor a target's internet usage.1
That's not a huge issue if you're just a regular Joe looking for a VPN to, let's say, access a different Netflix region. If you're an activist, privacy advocate, whistleblower, or journalist and you fear your government may be onto you, then Private VPN's Sweden location should be a red flag. Fortunately, Private VPN has a solution, and it's right in its privacy policy.
More Security.org Recommendations
Check out more of our favorite VPNs.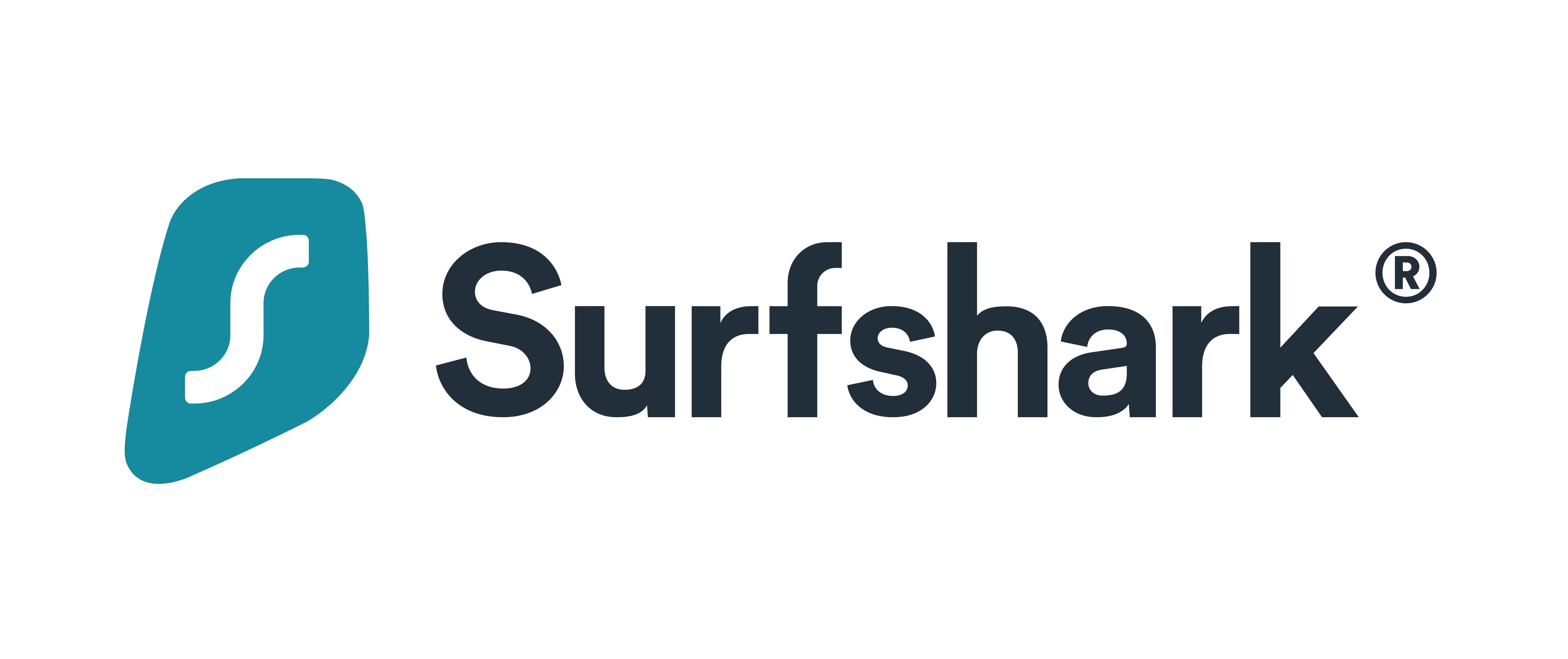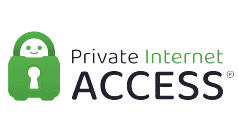 Private VPN: What Its Privacy Policy Entails
Private VPN maintains a clear stand that online privacy is a basic human right, and it shows in its privacy policy. Right off the bat, Private VPN makes it clear that it collects only a minimal amount of data required to provide its services.
The policy states that Private VPN does not collect and store logs of users' activities, including:
Browsing history
Traffic destination
Connection time stamps
DNS queries
IP addresses
Data content
Bandwidth
Those items are listed in the privacy policy itself, which is crucial. Governments can request data from VPN companies, but they will be drawing blanks since Private VPN does not log the types of data listed above.
Private VPN still collects personal data, however, but it collects less than what most VPNs we've tested record. We didn't need to provide a name when creating an account, for example, only an email address and a password. Secure payment channels are also available. PayPal is by far the safest, but Private VPN also accepts payments through Stripe and cryptocurrencies.
How Much Does Private VPN Cost?
We started our Private VPN hands-on testing by buying a subscription. There are three options, but they all offer the same features. They differ only in price and the length of the subscription.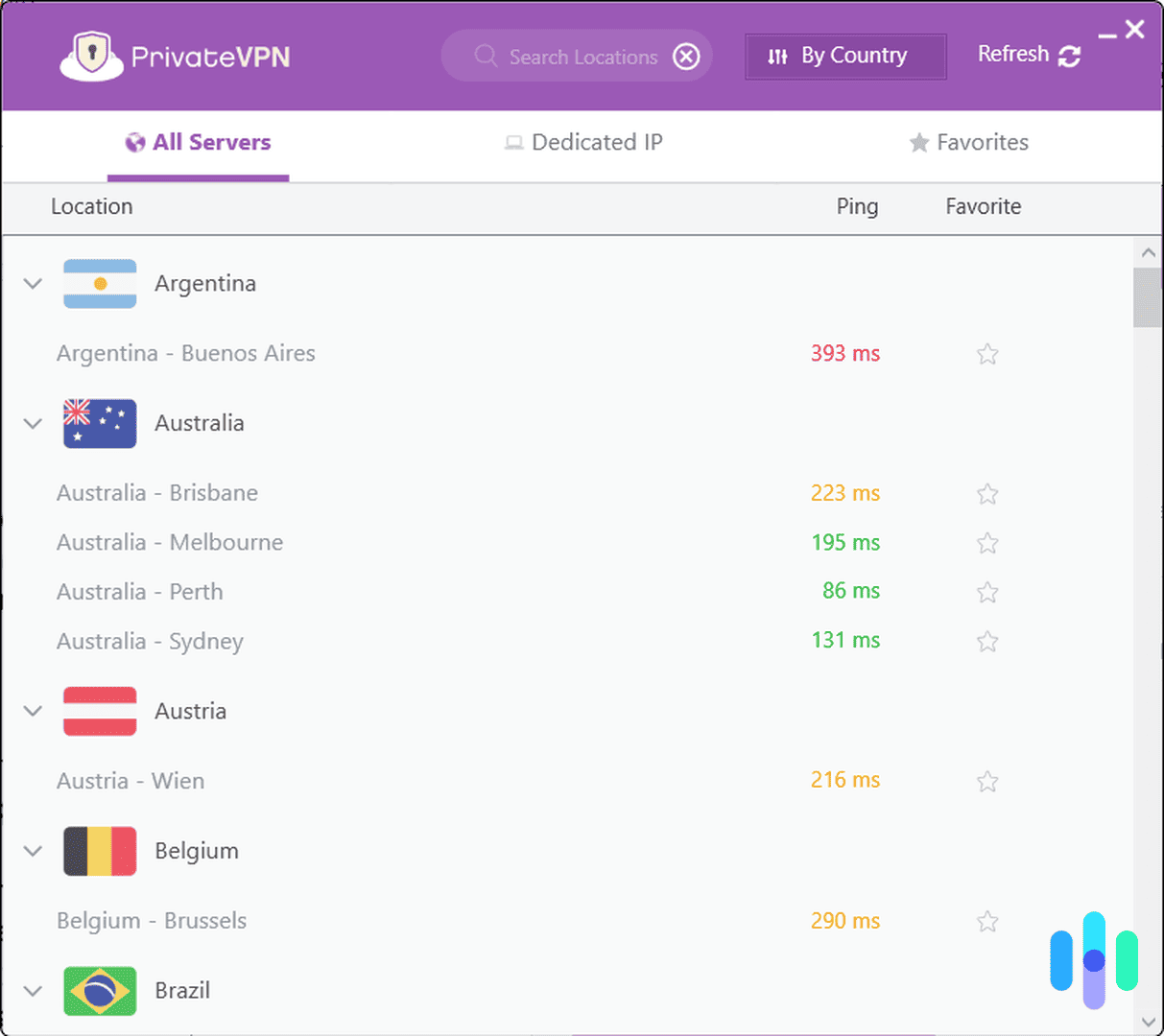 We went for the most flexible option, which is the monthly plan priced at $9.90. It's the most expensive of the three, but it renews monthly so you don't have to commit long-term right off the bat.
Another option is the three-month plan, priced $17.99, or about $6 per month. It's cheaper, but you'd have to pay for three months at a time if you choose this plan.
The most cost-effective option is the three-year plan, which costs $72 — a $2 average monthly cost that matches some of the cheapest VPNs we've tested. The problem with this plan is that it renews yearly at the same rate after the first three years, so the monthly average cost is essentially the same as the three-month subscription.
| Private VPN subscriptions | 1 month | 3 months | 3 years |
| --- | --- | --- | --- |
| Total price | $9.90 | $17.99 | $72 |
| Average cost per month | $9.90 | $6 | $2 |
We recommend the monthly or three-month plan at first, so you don't spend much up front. If you like Private VPN, you can upgrade to the three-year plan to get the most savings.
You should also note that there's a 30-day money-back guarantee, so your purchase is protected no matter what. Just make sure to cancel before the 30-day window is up to receive a full refund.
FYI: One subscription protects up to 10 devices simultaneously, but you can still install Private VPN's apps on more than 10 devices as long as you don't connect them all at once.
Private VPN Features and Overall User Experience
Immediately after making our payment, Private VPN gave us a glimpse of its stellar customer service. We received a welcome email containing the VPN app's download link, as well as links to useful help articles and the contact page. The icing on the cake, though, was remote help.
Private VPN offers to install the VPN on your device by taking control of your computer remotely while you sit back and relax. It's all free, and in our years of testing VPNs, Private VPN was the first to offer this level of customer service.
We opted to install the VPN ourselves, however, since we wanted to get a feel for the setup process. The verdict? It's simple and straightforward.
Features to Expect
We set up Private VPN on an iPhone, an Android smartphone, and a Windows laptop, but we found its features similar across all operating systems.
We first went to the settings page to see if a kill switch and split tunneling are available. To our delight, the kill switch was already turned on. A VPN kill switch is a feature that disconnects you from the internet if your VPN connection drops, so it's a critical feature for your privacy.
In addition to the traditional kill switch, Private VPN also offers a feature called Application Guard. It applies if you don't want the kill switch to disconnect your entire device, but only a handful of apps that are critical to your privacy. If you unexpectedly get disconnected from the VPN, Application Guard will disrupt the internet communication of certain apps you choose.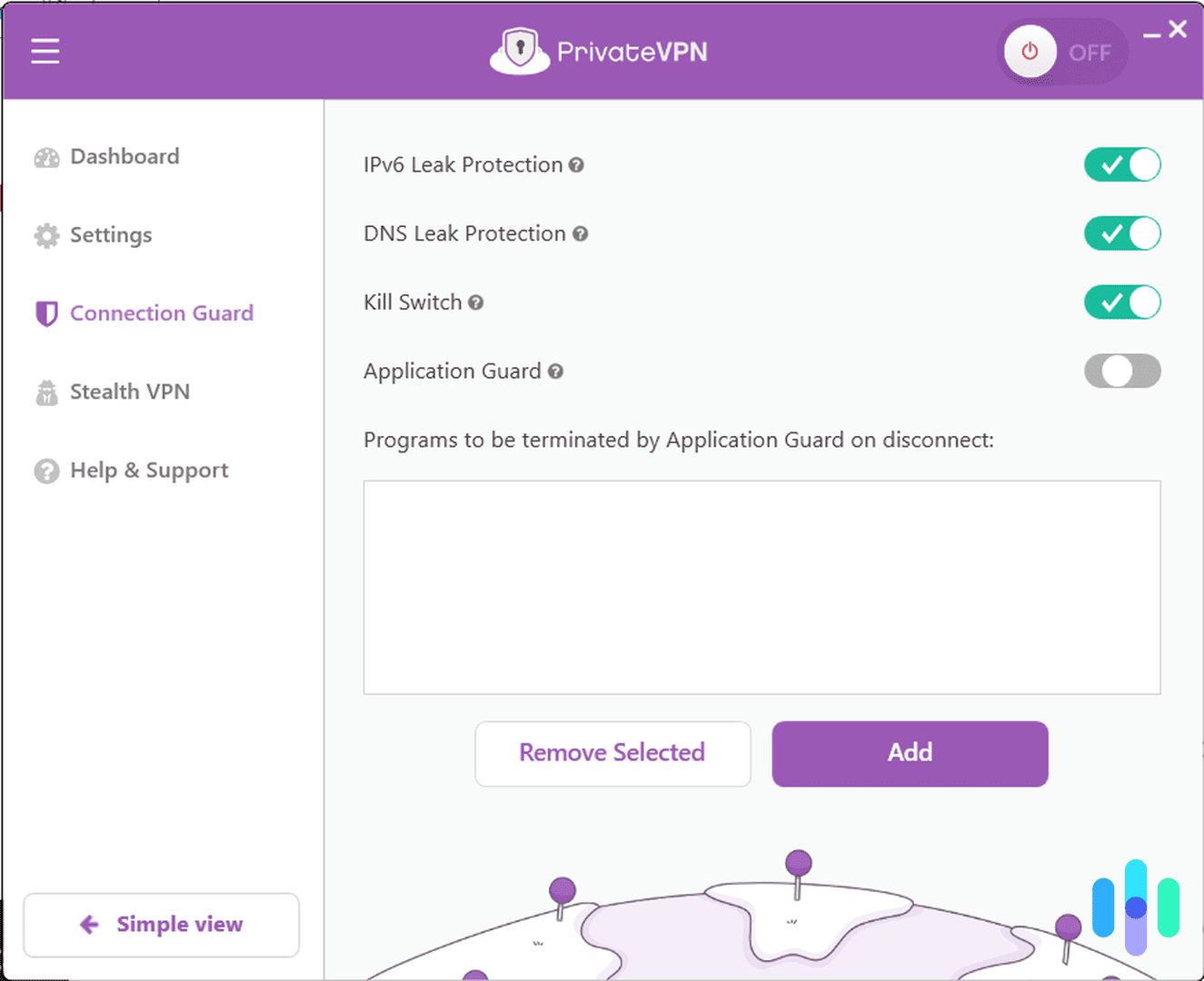 Unfortunately, the other feature we were looking for, split tunneling, wasn't available. Split tunneling means having two separate data streams at once. One goes through encryption and the other goes through an unencrypted network, allowing for flexibility and multitasking. Without split tunneling, all your device's web traffic will go through Private VPN's encryption process once you connect to the VPN.
Private VPN Servers and Unblocking Capabilities
Next, we tested how well Private VPN works. Our first stop was the server menu. Private VPN has servers in an impressive 62 countries, but the total number of servers it operates is only about 200. That's a lot fewer than our top-pick VPNs that have thousands of servers, such as NordVPN, which has more than 5,000 servers, as we discovered in our NordVPN review.
FYI: Private VPN has servers in more "exotic" locations, where other VPNs don't normally put servers. It has servers in the Isle of Man, Cyprus, and Moldova.
Private VPN's smaller server network can sometimes translate to higher latency and slower speeds, as we saw when we tested its speed. We were rocking a 300 Mbps fiber-optic internet connection at the time of the tests, but got up to only 154 Mbps download speed while connected to the VPN.

That's about a 50 percent decrease. It's not that bad if you have a fast internet connection, but could severely impact your experience if your internet is slow in the first place.
On the bright side, Private VPN can get around website blocking and restrictions with ease even though it's not the fastest VPN. We used it to unblock Australia Netflix and access BBC iPlayer, for example, and it got the job done.
It's also a good VPN for torrenting, since it has P2P servers with dedicated IP addresses. There are only 16 P2P servers available, however, so don't expect much in terms of speed. Most of them are crowded and have a latency of over 300 ms.
Private VPN offers a feature called Stealth Mode, similar to the Camouflage Mode we used while reviewing Surfshark. It not only bypasses content restrictions more effectively, but also directs traffic to a different port from what VPNs normally use. It hides the fact that you're using a VPN from government firewalls and network monitors, making it possible to use Private VPN in countries such as China.
Encryption and VPN Protocols
When it comes to VPNs, the single most important factor is encryption. Your privacy hinges largely on whether your VPN can encrypt your traffic securely and effectively.
Private VPN's default encryption method is 128-bit AES, which, although secure, is a level lower than the industry standard 256-bit AES. We recommend changing the encryption settings to 256-bit AES-GCM before connecting the first time.
Those encryption standards apply only to OpenVPN connections. Private VPN offers a total of six VPN protocols: OpenVPN UDP (default), OpenVPN TCP (more reliable), OpenVPN TAP, PP2P, L2TP, and WireGuard. We recommend only WireGuard, OpenVPN UDP, and OpenVPN TCP because they are the fastest and most secure. PP2P and L2TP are fast, but their security standards are obsolete.
Pro Tip: OpenVPN and WireGuard have two things in common: They are both fast and secure. WireGuard's speeds are more promising without compromising security, so a lot of VPN users now prefer WireGuard over OpenVPN.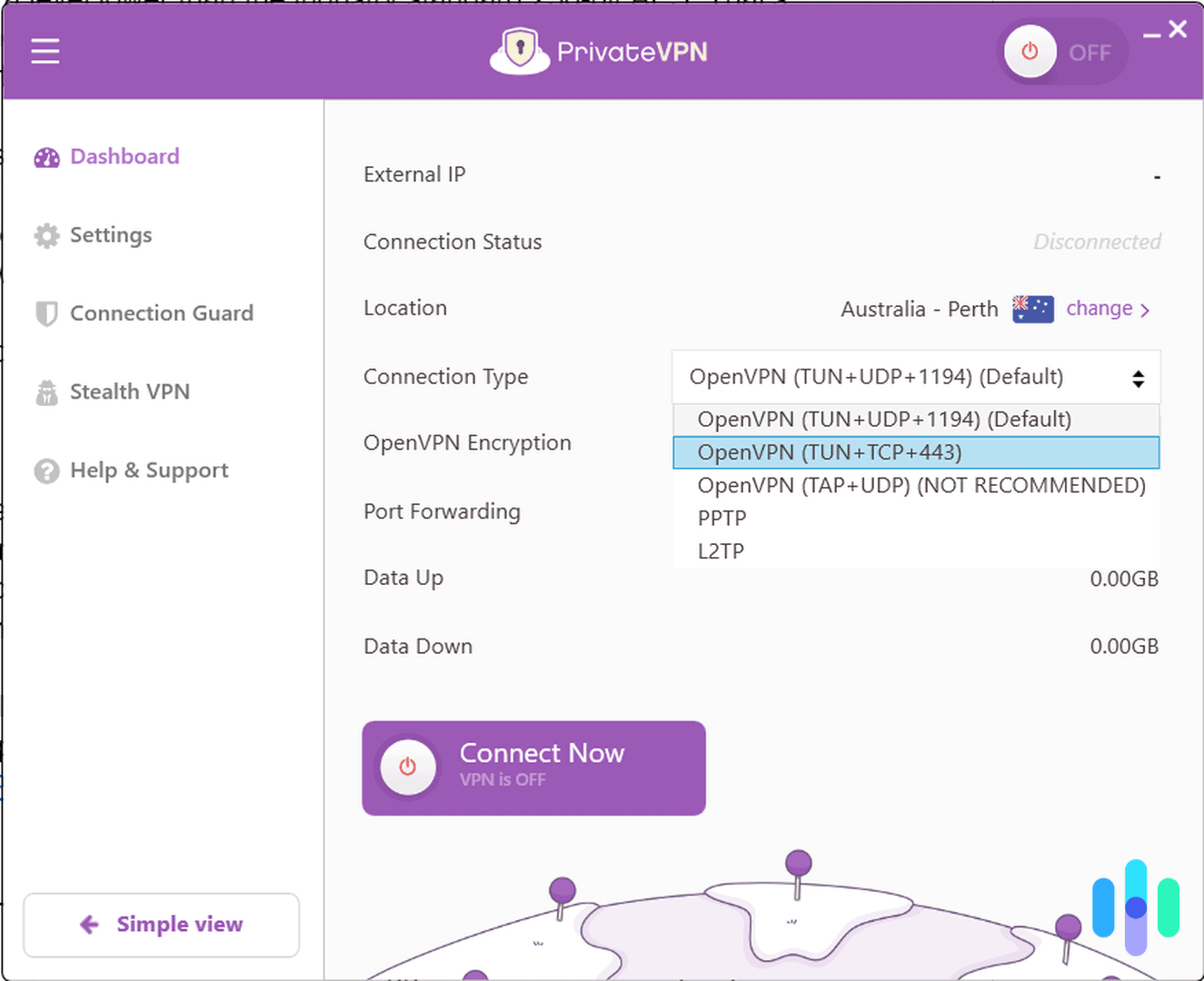 One final note: WireGuard is not available on any of the Private VPN apps. It has been in beta mode since around 2020, but you can achieve a WireGuard VPN connection only by downloading a configuration file from your Private VPN dashboard and installing it along with the WireGuard open-source app.
That is not an ideal application of WireGuard, so if you want WireGuard to be your primary VPN protocol, you're better off with a VPN service like the Private Internet Access VPN we reviewed, which offers WireGuard natively on its apps.
Conclusion: Where Private VPN Stands
No VPN is perfect, and even the best VPNs struggle to do well in every aspect. Some are secure but not very fast, while others have cutting-edge features but are not very user friendly.
With Private VPN, we got to enjoy a straightforward setup process; unique features such as remote help, Stealth Mode, and Application Guard; and adequately customizable VPN connection settings. We also got access to a server network with locations in 62 countries — which is very impressive — as well as features that allowed us to stream, torrent, and bypass restrictions with ease.
Unfortunately, it lacked a few necessary things on our checklist, such as a large server network and a split-tunneling feature. Its implementation of VPN protocols, particularly WireGuard, could also improve.
Overall, we like Private VPN. If you want an affordable VPN with a simple and straightforward app, better-than-most customer service, and secure VPN encryption and protocols, we think you'll like it too. If not, you can cancel with the 30-day money-back guarantee and use our VPN buying guide to choose the right VPN for you.
FAQs About Private VPN
Let's answer a few other questions our readers commonly ask about Private VPN.