FastestVPN Review
Based in the Cayman Islands, FastestVPN doesn't fall under the jurisdiction of international surveillance alliances.
What We Like
No international surveillance alliances or data retention laws: the benefits of being based in the Cayman Islands.
Kill-switch: even if your VPN fails, your data will still be protected.
Does not log data: FastestVPN will only keep your information necessary for billing purposes.
What We Don't Like
Limited split-tunneling: you won't be able to be on a public and private network at the same time with their Mac or Windows apps.
Bottom Line
When it comes to privacy, FastestVPN is one of our top picks. Because the company is based in the Cayman Islands, there's no chance they can be forced to give the government customer data, and their logging policy only keeps the minimal amount of information to uphold your account, excluding your web traffic and activity.
There's a bunch of reasons you might want to use a VPN. Maybe you have private files that you definitely don't want to get compromised. Maybe you'd like to use another country's Netflix and find your next binge-able show. Or maybe you want to get around a country's firewalls so you can have the freedom to surf any wave of the web.
Whatever the reason, I'm here to tell you about FastestVPN, a VPN company based in the Cayman Islands. I'll go over the VPN's pros and cons, its privacy laws, and features. Then I'll tell you how it performed on tests, what the subscription options are, how customer support works, and finally, what the app itself is like. By the end of this article, you'll be an expert on FastestVPN and will be sure whether or not it's right for you. Let's get started!
Features
Data Logging
No
Kill Switch
Yes
Tunneling
Yes
*not on Windows
or Mac
Netflix
Yes
Torrenting
Yes
Editor's Rating
Affordable subscription options that can drop to$1.11 a month with a three-year plan.
Company based in the Cayman Islands, which means they aren't obligated to turn over any data due to international intelligence alliances.
Included ad blocker and anti-malware in addition to a full suite of VPN features.
More Security.org Recommendations
Check out more of our favorite VPNs.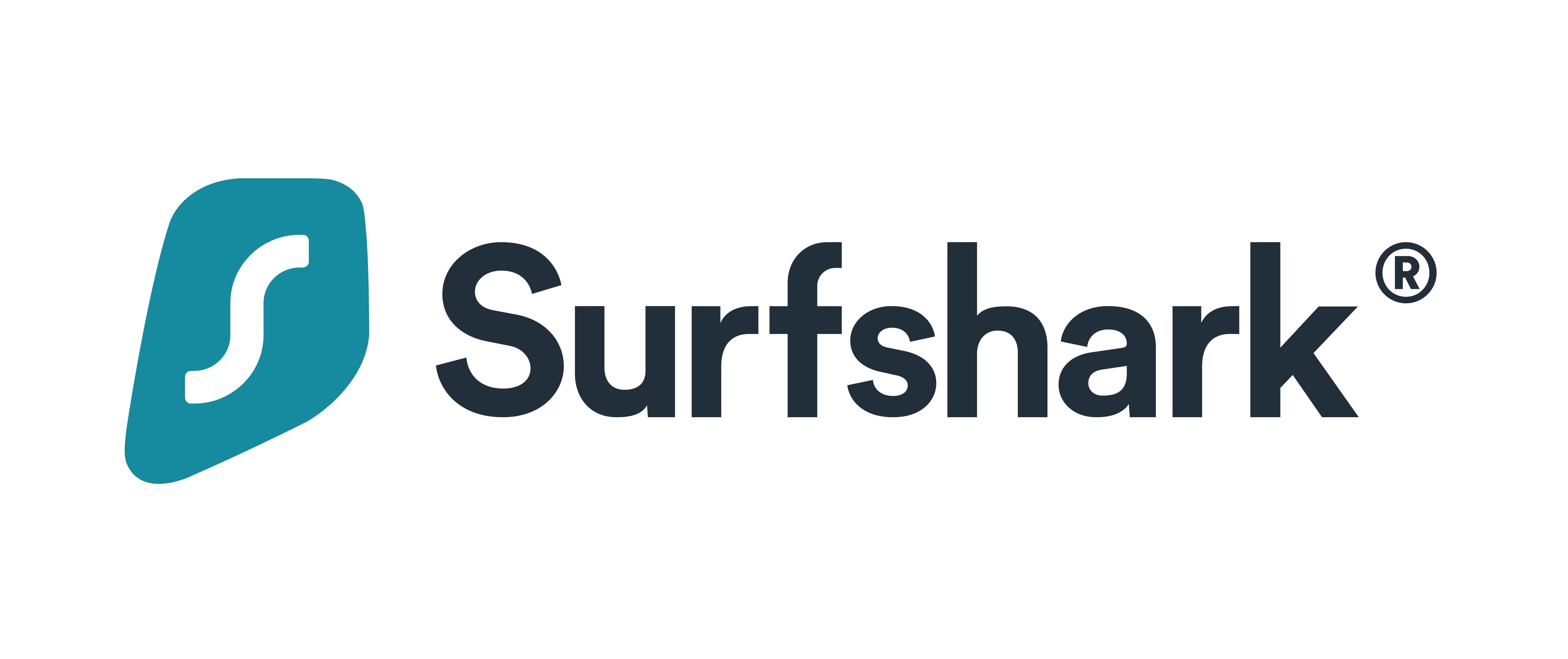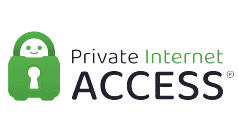 Video Review
It's 2022, so we've redone our testing of FastestVPN. Is it still fast? Watch to find out.
About FastestVPN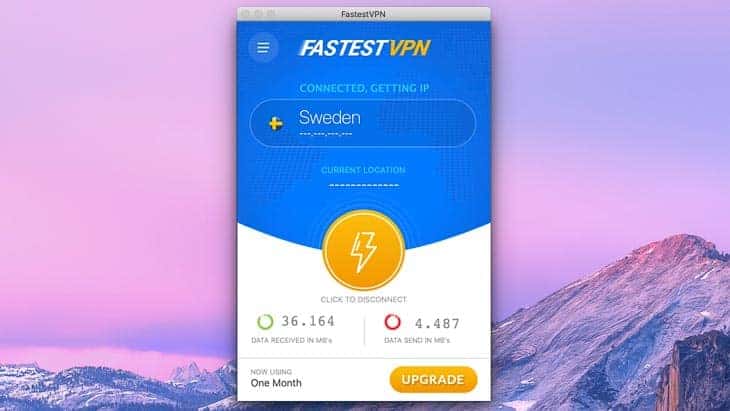 Based in the Cayman Islands, FastestVPN has more than 250 servers in 37 countries. Why a headquarters in the Cayman Islands? That doesn't seem like an easy place to get work done. Well, the Cayman Islands are not part of any international surveillance alliance like Five Eyes, so you can't be forced by another country to hand over data. The islands themselves have no mandatory data retention laws, so basically your secrets are safe with FastestVPN.
Features of FastestVPN
You're probably wondering how FastestVPN works. How much data does it keep? Will you be able to torrent files and go on Netflix? I'll answer all those questions and more.
Will FastestVPN Log My Data?
The only information that FastestVPN keeps is your username, password, email address for billing purposes, plus your login attempts. Once you deactivate your account, FastestVPN will remove your email address from their data. The important thing is that they don't log any of your history or session data, which is what you want in a VPN.
Of course, you'll get an anonymous IP address when you use FastestVPN. Unfortunately, you'll get the same IP address every time, which makes it a little easier to find you.
Does FastestVPN Have A Kill Switch?
A kill switch, otherwise known as a network lock feature, will "kill" any web pages or apps that you have open if your VPN fails. Think of it like Harry Potter's invisibility cloak— a nice backup plan that'll save you in case you need it. Fortunately, FastestVPN comes with a kill switch to ensure your privacy if the VPN disconnects.
What Kind of Tunneling does FastestVPN Offer?
FastestVPN does offer split tunneling which allows you to be on a public and private network simultaneously.
Can I Use Netflix with FastestVPN?
Let's face it: we're in the golden age of television, and Netflix is a huge part of that. Fortunately, Netflix US is currently working with FastestVPN. Of course, Netflix isn't the only streaming platform anymore, so it's great that FastestVPN also works with Disney+ (when using their US Denver server location).
FastestVPN Encryption
FastestVPN encrypts your data in the Advantage Encryption Standard of 256-bits, the industry standard. Let's see how FastestVPN's encryption actually works.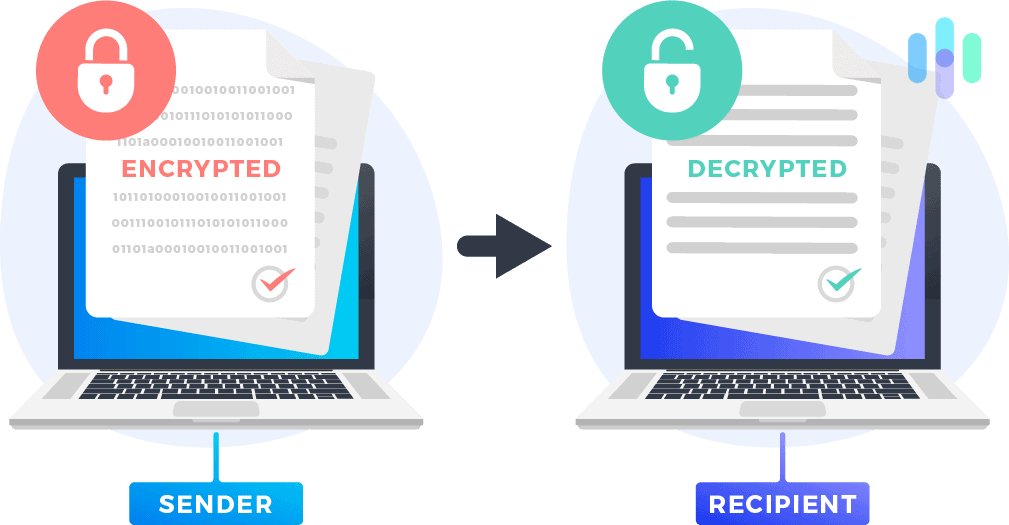 IP Security works in one of two ways. During transport mode, it encrypts only the data packet's message itself, while during tunneling mode, it encrypts the entire data packet.
FastestVPN Protocols
Internet protocols determine how data is transmitted through a network. To jump back on the metaphor train, I like to think of the data as mail and the protocols as routes that the mailmen can take. Some are more secure, some are faster, but ultimately, it's a combo of different protocols that make FastestVPN both secure and fast.
IKEv2
The Internet Key Exchange version 2 is what's responsible for re-establishing your connection to the VPN after you've been disconnected. If you're someone that likes to flip flop between Wi-Fi and mobile hotspots, it's the IKEv2 that'll make your experience seamless.
L2TP
The Layer 2 Tunneling Protocol is responsible for creating the tunnel where your data will be transmitted. Combined with encryption methods, L2TP creates a very secure VPN client.
SSTP
Secure Socket Tunneling Protocol is used on a Windows operating system. It's known for being super secure and easily bypassing most firewalls.
TCP
Transmission Control Protocol is like a teacher on a field trip. It transports data and makes sure it gets to the right place. First, it makes sure that the connection between the source and its destination is active. Next, it breaks the data into a smaller packet, then checks to make sure it is in the right order after it reaches its destination. After all, there's nothing worse than sitting on a bus in the Six Flags parking lot, waiting for one kid who's lost!
UDP
Finally, User Datagram Protocol is responsible for actually sending the data packets. If we're continuing this school metaphor, then UDP is like the principal who sends the students on the field trip. While he might wave them off, the principal isn't responsible for checking to make sure everyone gets there in one piece. UDP allows for lower bandwidth and latency, while TCP makes sure all the data is in the right order.
Testing FastestVPN
Before I decide whether a VPN is worthwhile, I put them through three tests- speed tests, DNS leak tests, and WebRTC leak tests. Let's see if FastestVPN makes the grade.
Speed Test
I test all of my VPNs on two computers, a Macbook Air and a Windows Vivobook, from my apartment in Brooklyn. To make this test as objective as possible, I make sure I'm the only one in the apartment so that no one can affect my connection with Optimum, my Internet service provider.
Upload Speed Tests
First I test the difference in upload speed with and without the VPN on both computers. As you can see, there was hardly any difference in upload speed on the Mac computer, while the Windows computer was slowed down by about 22%— not bad.
Mac
Without VPN
10.49 mbps
With VPN
11.82 mbps
Windows
Without VPN
41.72 mbps
With VPN
32.45 mbps
Download Speed Tests
As far as download speed goes, both the Windows and the Mac computers were slowed by about 45%. This is pretty average, but not as impressive as the upload speeds.
Mac
Without VPN
20.56 mbps
With VPN
11.26 mbps
Windows
Without VPN
67.17 mbps
With VPN
37.55 mbps
Ping Speed Tests
Finally, I tested the ping, or latency. There was literally no difference in latency on the Mac, while the Windows only had a difference of about 33%. All in all, FastestVPN definitely lives up to its name, especially on the Mac.
Mac
Without VPN
29 ms
With VPN
29 ms
Windows
Without VPN
12 ms
With VPN
16 ms
DNS Leak Test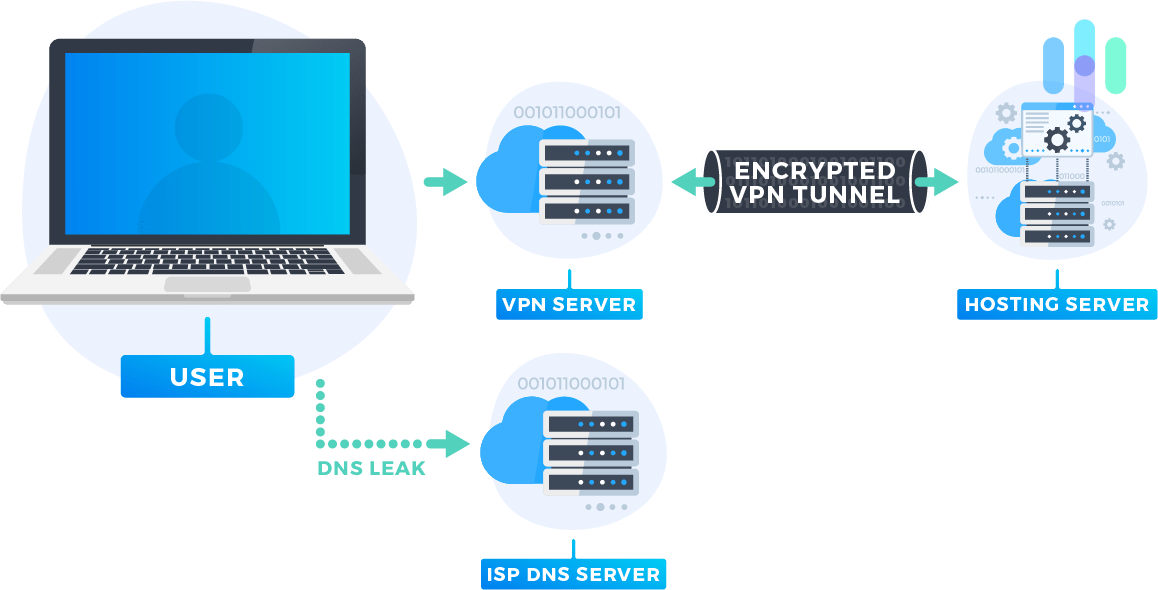 To ensure that no traffic is sent outside of the VPN tunnel, I performed a DNS, or domain name server leak test on FastestVPN. Fortunately, there were no DNS leaks detected, making my tunnel secure.
WebRTC Leak Test
Remember when I talked about IP addresses? Of course, FastestVPN will provide you with an anonymous IP address, but I wanted to make sure this is true. WebRTC, which stands for Real-Time Communication, allows web browsers to communicate directly with each other rather than going through a server. Its benefits? Faster speed and less lag, especially for video chat, livestreaming, and file transfers. That's why browsers like Firefox, Opera, Chrome, and Microsoft Edge default to WebRTC.
The main negative to using WebRTC is that it requires the users to know each other's private IP addresses. Therefore, if you're looking for security, however, you'll want to make sure there are no WebRTC leaks.
Users will be happy to know that FastestVPN did not have any WebRTC leaks, so my anonymous IP address will remain anonymous— definitely a necessity when it comes to VPNs.
FastestVPN Subscriptions
Now that you know most things about FastestVPN, let's talk about what you've probably been wondering the whole time: pricing.
Options
One Month
One Year
Three Years
Five Years
Monthly Price
$10
$2.49
$1.11
$0.83
Savings
$0
$90.05
$320.05
$550.05
Amount Billed
$10 monthly
$29.95 annually
$39.95 every
3 years
$49.95 every
5 years
Choose from one month, one year, or three-year contracts. Obviously, the longer the term length, the less you'll be charged per month. FastestVPN's prices are very reasonable, especially the three-year option. One subscription allows for unlimited server switches, 10 simultaneous connections, and 10 devices overall, a generous package.
Manual Configurations
FastestVPN is compatible with over 20 devices from brands like Windows, Android, iOS, MAC, Firestick, Xbox, Roku, PS4, Kodi, and Linux.
Browser Extensions
While FastestVPN does not have any browser extensions, the app should work on all browsers, from Chrome to Firefox and everything in between.
Customer Support with FastestVPN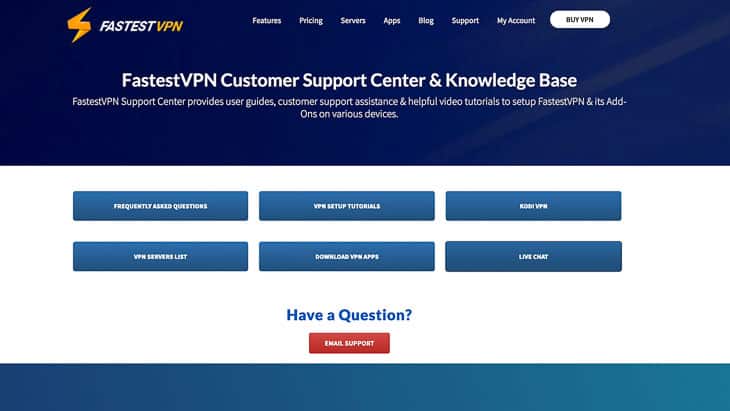 I'll admit it: I don't like talking to robots. Me? I'm old-fashioned. I prefer to get my customer support from a real, breathing human. Luckily, FastestVPN is with me on that one.
Features
FastestVPN offers live-chat 24/7 from real people, not robots. This may not sound like a big deal, but most VPN companies seriously skimp out with just an online support center to help customers. I love that FastestVPN has live-chat in addition to a pretty robust online support center and an email address.
Customer Support Ratings
The only real customer reviews of FastestVPN were from TrustPilot.com, a review website. Overall, FastestVPN has a perfect five-star rating on Trust Pilot, which is fantastic. When I looked at the reviews mentioning customer support specifically, I was thrilled to see that they were all positive! That's pretty much unheard of from any company, so FastestVPN seems to really live up to its promises of providing real, responsive, and informed humans to help customers.
"Gave FastestVPN a try after I saw it going for dirt cheap during a sale. Best bang for the buck! I initially had problem connecting to servers. Contacted their customer service and the guy was quick to point out the problem for me. Pretty quick response, totally satisfied now,"
wrote Enoch Wang in a five-star review.
The FastestVPN App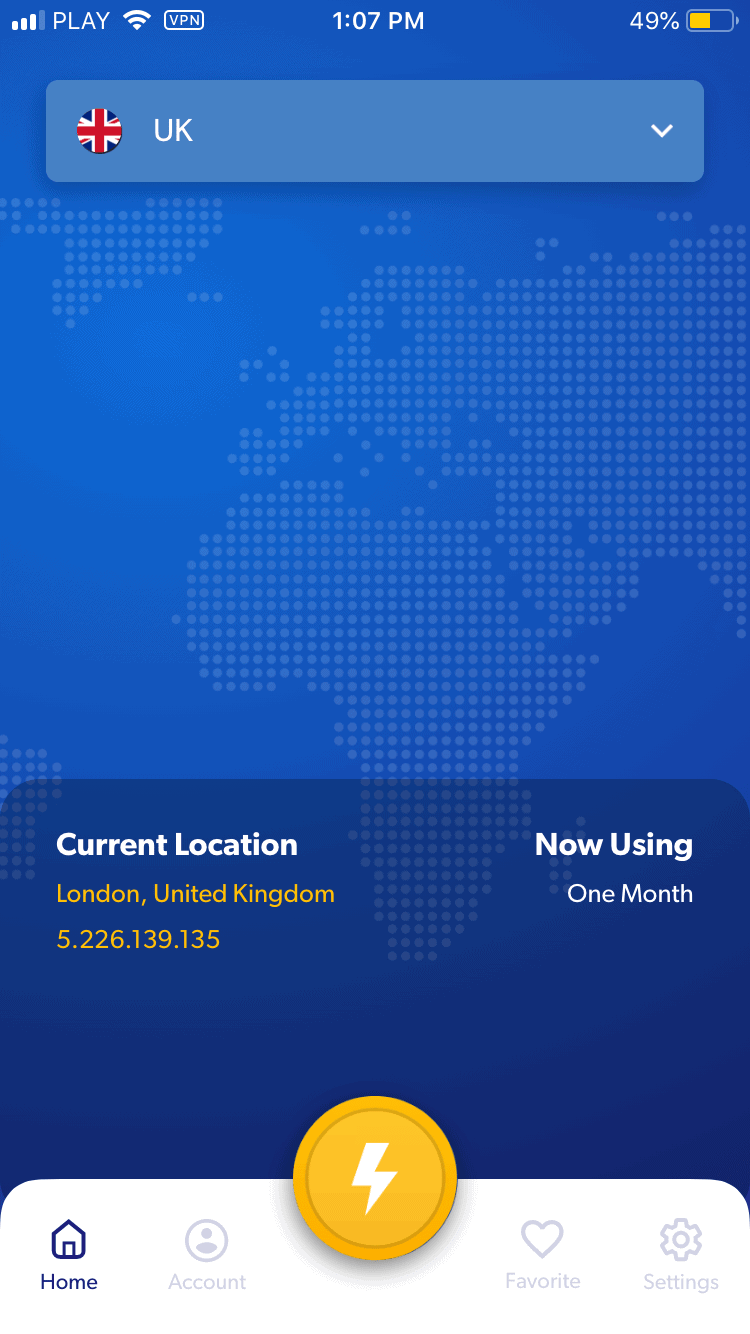 You can use the FastestVPN app on many devices: Windows, Mac, iOS, Android, Router, Kodi, Fire TV Stick, Smart TV, and Android TV boxes. Today I'm just taking a look at reviews from the Apple and Google Play stores. The FastestVPN app, which allows you to connect to a private server and contact customer support, received a 4.2 from the Apple store and a 3.2 from the Google Play store.  This is a pretty significant difference in ratings, so I decided to take a closer look at what Android-users had to say.
It seems like the app worked for about half of Android users who left reviews. The other half had to keep reinstalling the app and many even had to use other VPN apps to run FastestVPN. Clearly, FastestVPN is a better choice for iPhone over Android users.
FastestVPN Vs. BlackVPN
BlackVPN
FastestVPN
Log Data
No
No
Kill Switch
Yes
Yes
Split Tunneling
No
Yes
Netflix
No
Yes
Torrenting
Yes
*no commercial content
on U.S and U.K. servers
Yes
IP Addresses
Anonymous, Dynamic
Anonymous, Static
If you're looking for superior speed, FastestVPN takes the cake over BlackVPN in all categories— download speed, upload speed, and latency on both Macs and Windows. I guess FastestVPN really does live up to its name in that respect!
Aside from speed, FastestVPN and BlackVPN are pretty similar. Both offer kill switches, an essential feature for a VPN in my opinion. Both allow torrenting, although BlackVPN will not allow torrenting of commercial content on servers in the United States and the United Kingdom. So no downloading every season of Breaking Bad!
Of course, neither VPN logs data, and you'll get anonymous IP addresses with each. Unlike FastestVPN, BlackVPN will give you a new IP address each time you sign onto a server, which I prefer. Ultimately, I'd choose FastestVPN over BlackVPN due to the increased torrenting abilities and the better performance on speed tests.
Recap of FastestVPN
FastestVPN is a great choice of a VPN, but let me give you a final breakdown of who it would be good for.
That's it for me! Let me know if you have any more questions. Until next time!
FAQs
We've taken on all your most frequently asked questions and provided you with the very best answers out there.