How to Change Region on Netflix
Changing regions on Netflix can unlock content not available in your country, and with 190 different libraries to choose from, that means a whole lot of new content.
All of our content is written by humans, not robots.
Learn More
For the most extreme streamers, your country's Netflix library may not be enough to keep you entertained. In that case, you may want to consider changing your region on Netflix. Why? Because you'll have access to Netflix libraries around the world, as they differ country-by-country. On this page, we'll show you just how to do that so you can travel the world without leaving your couch.
Our Top VPNs to Change Region on Netflix
How To Change Region On Netflix
The best and easiest way to
change your region on Netflix
is to use a VPN, which stands for Virtual Private Network. VPNs allow you to connect to servers in other countries, so Netflix thinks you're watching abroad. Here is how you can change your IP address to get Netflix to show you the library of a different country, based on the server that you selected:
Changing the Netflix Region
With any device, just download a VPN app, or a browser extension if you prefer.

Click Sign in.

Select a server in another country.

Click connect to change your region on Netflix.
However, not all VPNs work with Netflix, as Netflix has begun to block many VPN IP addresses, so make sure that you choose a Netflix-compatible VPN.
Note: Since not all VPNs work with Netflix, make sure the one you download and sign up for does.
Should I Use A Free or Paid VPN to Change Region on Netflix?
The majority of VPNs will cost you something, although there are free VPNs available. However, many of these free options come with limits that may not be ideal for watching Netflix, for example: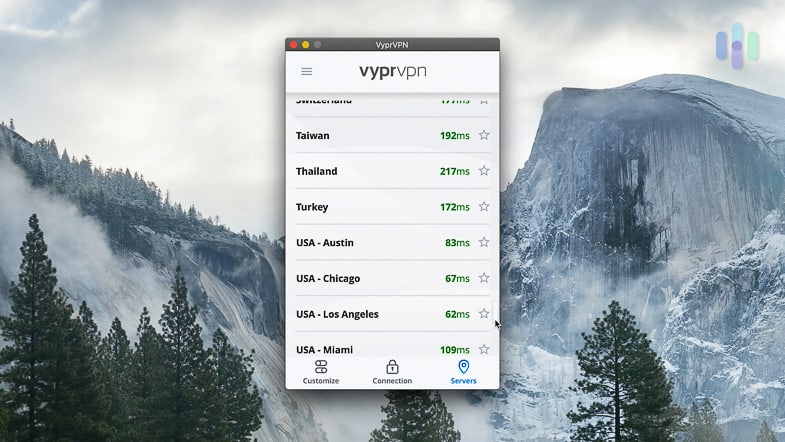 Limits to the number of servers you can access, which may prohibit the use of Netflix-compatible servers.
Limits to the amount of time you can use the VPN for, otherwise known as VPNs with free trials.
Limits to the amount of data you can use per day, which could severely limit the number of TV shows and movies that you can watch.
For these reasons, it's best to fork over some money for a VPN if you want to change your Netflix region on the regular. To find out which VPN is best, you can either read our best VPN list or learn how to shop for yourself with our VPN guide.
Does Netflix Allow Access To Other Countries' Servers?
The reason you need a VPN in the first place is that Netflix does not allow users to switch to regions that they're not physically in. That is because all of Netflix's library is under specific licensing agreements that designate where users are watching specific content. That's why Netflix may be licensed to show Friends in the U.S, but not in another country. So if you connect to a server or change your IP address to one that Netflix already knows, you may receive a message that says that your VPN or proxy has been disabled.
FYI: While changing your region on Netflix does violate their Terms & Conditions, it's not illegal in the U.S.1
What To Do When You're Locked Out
If you connected to another region's VPN server and are still locked out, you may need to:
Choose another server: The IP addresses on the server you selected may be blocked on the entire server. Choose another server from the same VPN within the same country, if available, or from another country if not.
Avoid static IP addresses: Some static IP addresses are shared with thousands of VPN-users, so Netflix is more likely to have them blocked. Look for VPNs with dynamic IP addresses that change every time you connect, or better yet…
Get a dedicated IP address: A dedicated IP address means that you'll be the only person using it, making it much less likely to have been blocked by Netflix.
Can I Watch Netflix Abroad?
Sometimes, you aren't home but want to access Netflix as if you were, and in those cases, you will need to get a VPN with servers in your home country. However, Netflix says that your My List may not be available, and you might have to adjust your parental controls,2 so that's something to keep in mind as well.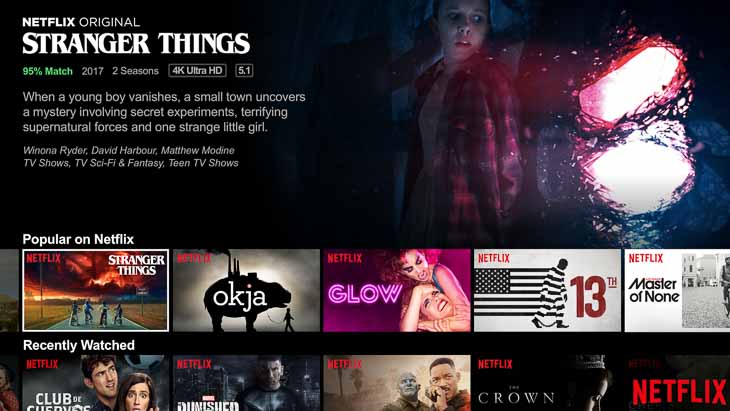 Can I Get Subtitles In My Language?
One issue that may arise when changing your region on Netflix is whether or not you'll actually be able to understand the content. Here's the deal: whenever you open a TV show or movie on Netflix, they'll automatically give you five to seven language options for your subtitles based on both where you are geographically (or where Netflix thinks you are) and the two most popular languages, for titles that you download instead of stream. That being said, if your language isn't listed, go to Manage Profiles and select your preferred profile and language, then see if it worked.
You won't always be able to get subtitles in your language, which could be due to the language itself, your profile's language settings, what you are trying to watch or the type of device you are using. The hard truth is that not all languages are available for all subtitles due to show and licensing agreements, so while a VPN can help you change your region, you won't necessarily be able to get subtitles in your native tongue.
How Many Versions of Netflix Are Available?
All in all, Netflix has 190 different countries with 190 different libraries. While we're not going to list them all here, here are the countries with the largest amount of titles:3
| Country | Number of Titles in Netflix Library (High to Low) |
| --- | --- |
| United States | 5,932 |
| United Kingdom | 5,702 |
| Canada | 5,692 |
| Greece | 5,640 |
| India | 5,522 |
Basically, as long as you have a VPN, you'll never run out of titles to watch.
Recap
Although Netflix may not condone it, changing your region is not illegal in the U.S. So why not unlock thousands of hours of new content? And don't just stop at Netflix; we've also compiled lists of the best VPNs for Prime Video, the best VPNs for Hulu, the best VPNs for Disney+, and others, in case you want even more entertainment.
FAQs
We're not done yet! Here are the questions we get most frequently about changing your region on Netflix.