PureVPN Review: Safe VPN Option?
Based in Hong Kong, PureVPN has over 6,500 servers in more than 140 locations.
What We Like
No data logging policy: Independent third parties have audited and verified PureVPN's privacy policy and logging practices.
Feature-packed: A kill switch, split tunneling, Netflix, and torrenting make for a great combination with PureVPN.
Speed: PureVPN excelled on Mac and didn't disappoint on Windows.
What We Don't Like
Increased latency on Windows: PureVPN affected our Windows laptop's latency significantly, increasing it by almost four times.
Price increase after initial subscription: A two-year subscription costs $69.95, but once it expires, it renews annually for the same price. That means that the price doubles after the initial subscription.
Bottom Line
Super concerned about privacy? PureVPN has the distinct advantage of third-party auditing, making sure that its no-logging policy is legitimate.
In a perfect world, picking the best VPN would be easy. It would be full of great features and would cost next to nothing. You would even forget that it's running, unnoticed in the background, all while using advanced encryption protocols to add an impenetrable layer of security.
In this PureVPN review, we'll review its pros and cons, the company behind it, its key features, and its performance. Could it be the perfect VPN we're looking for?
The PureVPN Basics
| | |
| --- | --- |
| Headquarters | Hong Kong |
| Year founded | 2006 |
| Number of servers | 6,500 |
| Server locations | 140+ locations |
| Monthly price range | $2.04 – $10.95 |
Editor's Rating
Based in Hong Kong, non-member to Five Eyes, Nine Eyes and 14 Eyes
Over 6,500 servers in more than 140 physical and virtual locations around the world
Doesn't log IP address or websites visited
Looking for a Faster Windows Option?
You won't find many VPNs with more security features than PureVPN. If you're a Windows user, you unfortunately get something else with those features: slower speeds. Try checking out the speeds on our three alternative VPN recommendations below: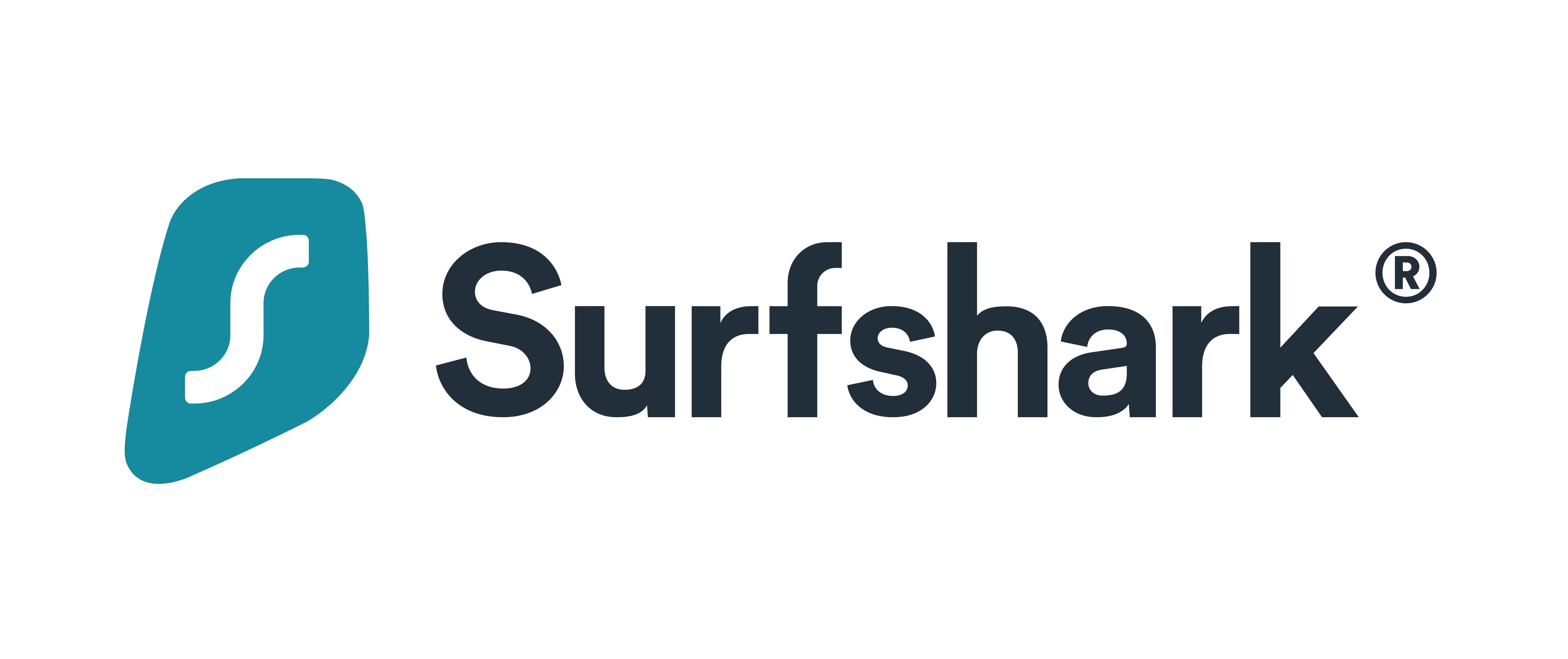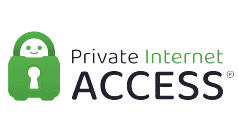 Video Review of PureVPN
If you want to see PureVPN in action, watch our video review, where our Chief Editor Gabe Turner tests it out for himself.
About PureVPN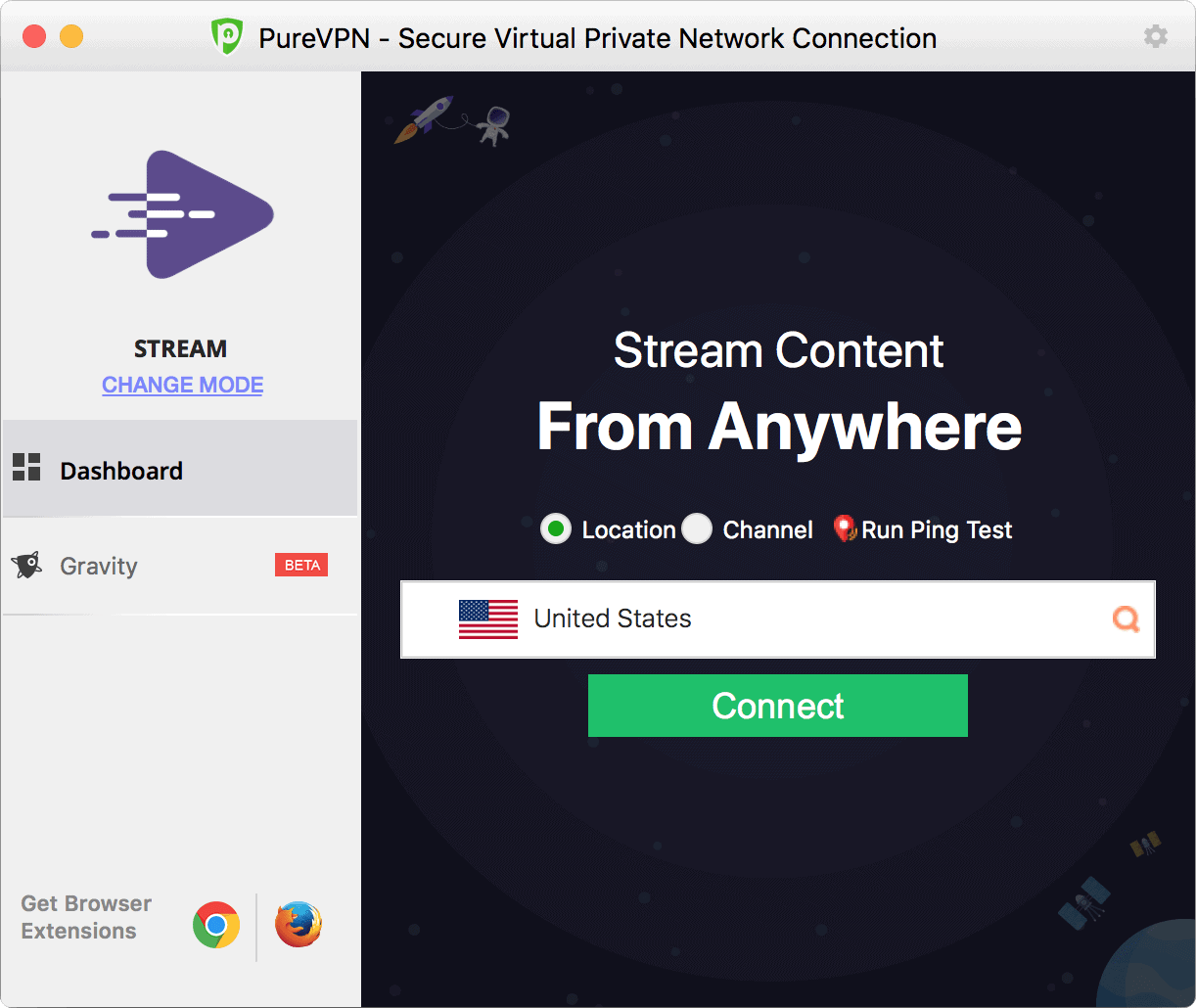 PureVPN is one of the older VPNs on the block, having been around since 2006. Because its headquarters are in Hong Kong, PureVPN is not subject to international surveillance alliances like Five Eyes, Nine Eyes, or Fourteen Eyes. This makes it more difficult for governments to ask PureVPN for customer data, a great plus for VPN companies.
Now a decade and a half years old, PureVPN has grown to have more than 6,500 servers in over 140 countries and major cities around the globe. This kind of worldwide presence is important for VPNs because the speed of your internet depends partially on your distance to the server. Having so many servers around the world almost guarantees that PureVPN will have one close to you. So far so good, but let's talk about what kind of features PureVPN offers.
PureVPN Features
| Feature | PureVPN |
| --- | --- |
| Data Logging | No |
| Kill Switch | Yes |
| Split Tunneling | Yes |
| Netflix | Yes |
| Torrenting | Yes |
| IP Addresses | Dynamic |
PureVPN works by creating a virtual private network (VPN) when you connect to the internet via your home network, cellular data, or a public Wi-Fi hotspot. This creates a middleman between you and your internet service provider (ISP) so that your ISP only sees you connecting to the VPN servers. This means your ISP will have no idea what you're doing on the web. This will also keep your real IP address hidden from the websites you visit.
Will PureVPN Log My Data?

We know, we know. Who reads privacy policies, right? But actually, a VPN company's policy on data logging, namely whether or not your VPN logs your web traffic and public IP addresses, is more important than any fancy feature. So, does PureVPN keep logs of your session data?
Well, it used to log some personal data, but it changed its privacy policy to be a true no-data-logging VPN in 2018. To make a long story short, there was an incident in which PureVPN helped the FBI identify an individual based on his usage of PureVPN.1 PureVPN received flak for this because its claims of not logging data at the time turned out to be misleading.
After that incident, PureVPN changed its privacy policy and even got an independent security firm, Altius IT, to verify that its system doesn't log any data that could identify a user. Altius IT said that it:
"…did not find any evidence of system configurations and/or system/service log files that independently, or collectively, could lead to identifying a specific person and/or the person's activity when using the PureVPN service."2
Later, PureVPN was audited by the KPMG, one of the Big Four auditing firms, confirming this no data-log status. So to summarize, you can feel safe that PureVPN will never log your web traffic.
Does PureVPN Have A Kill Switch?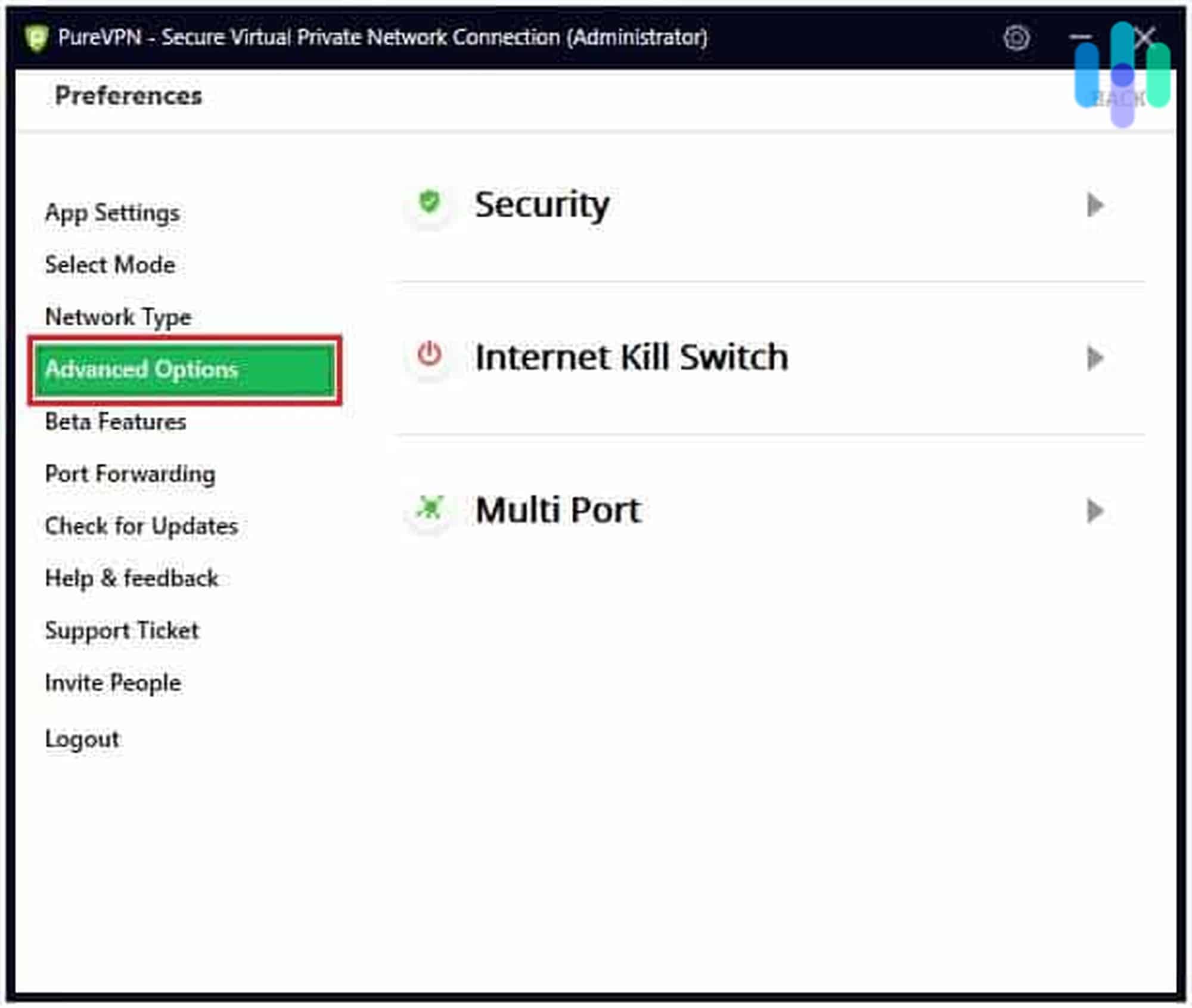 A kill switch, also known as a network lock feature, is a feature that "kills" your internet if your VPN connection goes down. This feature could save your skin if you're a journalist or activist, or if you're downloading content that might be copyrighted, which we highly advise you not to do. Without a kill switch, a momentary outage could expose your public IP address to your ISP and the websites you're on. Luckily, PureVPN has a kill switch on Windows, Mac, Android, and Linux.
Does PureVPN Offer Split Tunneling?

Split tunneling is a feature that lets you decide which of your internet traffic your VPN encrypts and which goes to your ISP directly. Without it, your VPN is either on or off; when it's on, all your device traffic goes through the VPN, and when it's off, your browsing data is out in the open.
Why is this feature nice to have? Imagine you live in New York City. You want to rewatch "Lucifer" on Netflix in HD without any buffering, so you need to turn off your VPN. However, at the same time, you want to browse the web securely.
Split tunneling would allow you to do both things at once; you'll get to watch Netflix without a VPN and still use your VPN to encrypt your browsing activity. We're glad to announce that, yes, PureVPN does offer split tunneling, on Android and Windows at least.
Can I Use Netflix with PureVPN?
Connecting to another country's Netflix while you're traveling isn't as easy as it once was. Nowadays, many VPNs don't work with Netflix, because of Netflix's VPN detection system. PureVPN, however, has figured out a way to bypass these filters so that you can watch Netflix with a VPN. You can even use PureVPN to change Netflix regions and access tons of shows from Netflix libraries around the world.
Can I Use Torrent with PureVPN?
You can torrent files with PureVPN. Just make sure you are connected to one of its special servers set up for peer-to-peer (P2P) file transfers. Another thing to keep in mind is that PureVPN doesn't have P2P servers in the United States, Canada, the United Kingdom, or Australia, so you may have a slow torrenting experience if you live in one of those countries. But overall, PureVPN is looking good, as it has all the important features we look for in VPNs.
PureVPN Encryption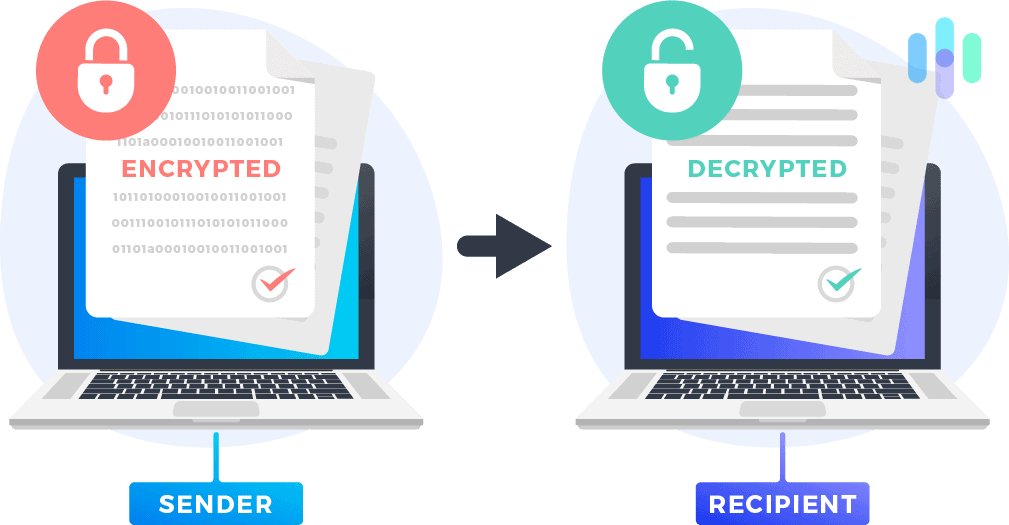 Just like the security of a lock depends on how it stands up to different types of tampering, the privacy that VPNs provide depends on the encryption standards they use. If you want to protect your privacy on the web, then you need a VPN with strong encryption. PureVPN uses AES-256 for data encryption, which would take billions of years for current computers to crack using brute force. So yes, we would say PureVPN's encryption is strong and secure.
AES-256
Advanced Encryption Standard (AES) is an encryption algorithm that encrypts data with 128, 192, or 256 bits key lengths. AES-256, meaning AES with a 256-bit key, is ubiquitous in the encryption field because it's fast, secure, and doesn't use much computing power. The United States uses AES-256 to encrypt top-secret information, which is why sometimes you will see this advertised as "military-grade encryption".
PureVPN Protocols
Internet protocols determine how VPNs transmit data packets across networks, meaning, how VPNs receive and forward requests from your devices and how they send traffic back to your devices. The degree of security a VPN has depends on the protocol it uses. Oftentimes, you can choose from a number of protocols that your VPN supports.
PureVPN supports OpenVPN/IKEv2 on Windows, OpenVPN on macOS and Android, and IPSec/IKEv2 protocols on iOS. All of these protocols are secure. For those who prioritize speed over security, however, PureVPN also lets you choose between the PPTP protocol and "No-Encryption". You can find more information below on these VPN protocols.
OpenVPN
OpenVPN is an open-source VPN protocol that makes secure, encrypted tunnels for your web traffic. Many consider OpenVPN the gold standard of VPN protocols as it offers a good balance of speed and security. It supports up to 256-bit encryption using the Open SSL library and many other security features that you can configure with protocols such as PPTP, L2TP, IKEv2/IPSec, SSTP, and more.
IKEv2/IPSec
Internet Key Exchange version 2 is a VPN protocol that automatically re-establishes your connection with your VPN after you get disconnected from the internet. This comes in handy when you would like to switch between Wi-Fi and mobile hotspots, which happens all the time when you're on a mobile phone. That's why PureVPN uses IKEv2 on its iOS apps. IPSec, or Internet Protocol Security, is a collection of internet protocols that send data over an internet connection securely.
L2TP/IPSec
Layer 2 Tunneling Protocol (L2TP) combines with IPSec to create a highly secure VPN client. L2TP generates the VPN tunnel while IPSec handles encryption, channel security, and data integrity checks. L2TP/IPSec is somewhat slower than IKEv2 and OpenVPN and sometimes has problems getting past firewalls, but it's still a great option to have available.
PPTP
Point-to-Point Tunneling Protocol (PPTP) has existed since the 1990s. It creates tunnels to encapsulate data packets and partners with secondary protocols like GRE or TCP for encryption. PPTP is an old technology that offers very little security in this day and age. Some might even say that it's obsolete, so while PPTP is very fast, we wouldn't use it and we don't recommend that you use it, either.
Testing PureVPN
So now that we know what's under the hood, let's find out how PureVPN performs when the rubber hits the road. Our main concerns are speed and security.
For speed, we tested the download speed, upload speed, and latency of our internet connection before and after turning on PureVPN. And for security, we tested to see if PureVPN is doing its job of hiding our IP addresses. Specifically, we tested for DNS and WebRTC leaks.
Speed Tests
You've probably noticed the first time you tried out a VPN that your internet seemed to slow down. No, that wasn't your imagination. If you think of the VPN as the middleman between you and your ISP, you can understand why that extra step often slows you down.
The degree to which you are slowed down, however, can differ greatly with various VPNs. We've tested VPNs that slowed us down by only three percent and others that slowed us down by a whopping 65 percent. That's a big range, so let's see where PureVPN falls inside it.
Please note that there are many factors that can affect your VPN internet speed — time of day, location, internet service provider, VPN server distance, and of course the bandwidth capacity of VPN servers. Lately, though, PureVPN has started upgrading the speed of its servers to 20 Gbps. Does that mean it can outperform other VPNs when we put it through our speed tests? Let's find out!
Download Speed Tests
Mac
Without VPN
418.89 mbps
With VPN
310.88 mbps
Windows
Without VPN
107.44 mbps
With VPN
60.27 mbps
In our download speed test, PureVPN performed better on Mac than on Windows. Our speed decreased by 26 percent on our Mac and by 44 percent on our Windows.
For Windows, we would say that it is around the average speed drop on a VPN. For Macs, we would say the speed drop was below average. We were glad to see that our download speed on Mac remained over 300 Mbps.
Upload Speed Tests
Mac
Without VPN
28.60 mbps
With VPN
15 mbps
Windows
Without VPN
28.89 mbps
With VPN
25.70 mbps
For upload speeds, we got the opposite results. PureVPN kept our upload speed significantly higher on Windows compared to Mac. The upload speed dropped by 48 percent on Mac and only 11 percent on Windows.
Ping Speed Tests
Mac
Without VPN
11 ms
With VPN
24 ms
Windows
Without VPN
10 ms
With VPN
48 ms
Now let's look at ping or latency. This metric is probably most important for gamers who don't want to lag when playing online. PureVPN increased our ping by 118 percent on our Macbook Pro and by 380 percent on our Lenovo laptop.
If you're a competitive gamer, a four times increase in latency is bad news, so we'd think twice before choosing PureVPN for gaming. If you're looking for other options, we listed here the best VPNs for gaming.
Overall, PureVPN performed excellently on our Mac and average on our Windows laptop. Keep in mind that if you want higher speeds while using PureVPN, you can choose PPTP encryption or the "No Encryption" option, although that eliminates most security benefits.
DNS Leak Test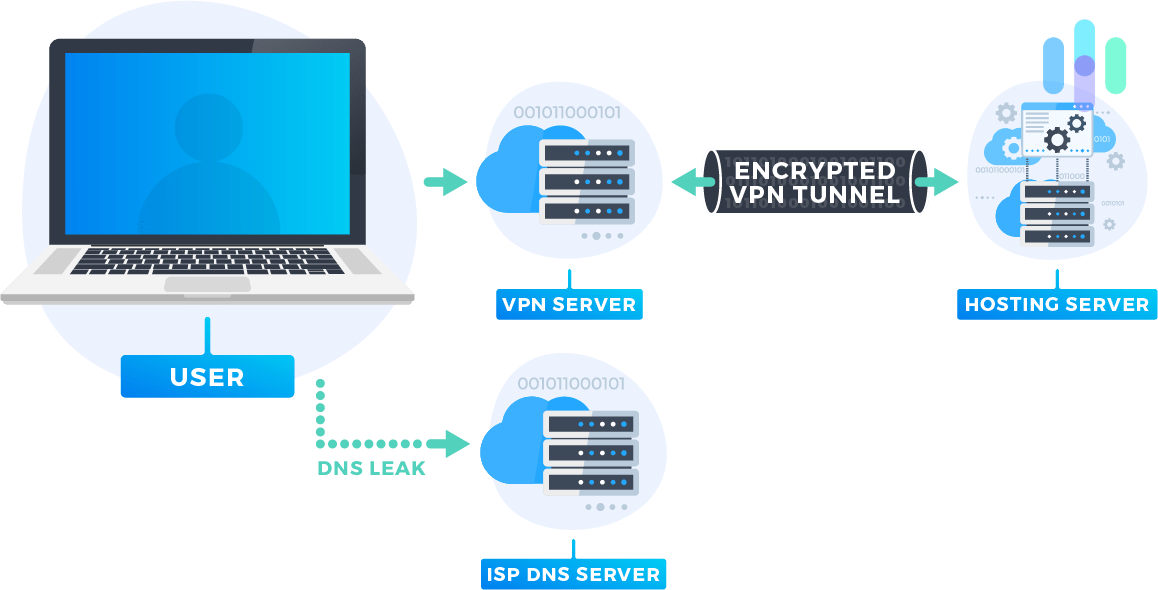 The Domain Name System (DNS) is a naming convention that converts the domain names from text (URLs) to numbers (IP addresses). When you visit a website, your computer connects to that DNS server and shares your IP address.
With some VPNs, your computer keeps using your ISP's DNS addresses instead of the VPN's. This means websites you visit could see your real IP address even though you're using a VPN. Luckily for PureVPN, we performed DNS leak tests on Mac and Windows and can report that it passed the DNS leak tests.
WebRTC Leak Test
Another way a VPN could leak your privacy is through a WebRTC leak. WebRTC, otherwise known as Web Real-Time Communication, allows web browsers to communicate directly with each other rather than going through an intermediate server. Websites and apps use WebRTC because it provides faster speeds for video chat, live streaming, and file transfers. So, does WebRTC have any downside?
Well, any two devices communicating via WebRTC need to know each others' public IP addresses. This means a website or third party could use WebRTC to detect your real, public IP address, the IP address that others can use to locate you on the web. Once again, WebRTC leaks defeat the point of all that military-grade encryption. Fortunately, we tested PureVPN on Mac and Windows across several browsers and found that PureVPN blocked WebRTC leaks.
PureVPN Subscription Information
Now that you've got the low down on PureVPN, let's see if PureVPN subscriptions will put you in sticker shock. Keep in mind that PureVPN has a 31-day money-back guarantee. Also, it has a seven-day trial for $0.99, if you want to test the waters first. The one-week trial converts to a regular one-year subscription of $69.95 automatically at the end of the week.
Options
| Term length | 1 month | 1 year | 2 years |
| --- | --- | --- | --- |
| Monthly price | $10.95 | $3.32 | $2.04 |
| Total amount billed | $10.95 | $39.95 | $49.12 |
| Yearly savings | 0% | 70% | 81% |
As luck would have it, PureVPN's subscription prices are quite affordable, ranging from $2.04 to $10.95 a month, with special online discounts. That's a low price range in the VPN industry. For example, when we compared PureVPN to ExpressVPN, one of our top picks, PureVPN came out about $5 cheaper than ExpressVPN's plans that cost $8.32 to $12.95 per month. When it comes to payment options, you can pay for PureVPN using a credit card, PayPal, cryptocurrency, and other region-specific options.
PureVPN Business Subscription Options
| VPN for business pricing | VPN | VPN with dedicated IPs | Dedicated VPN servers |
| --- | --- | --- | --- |
| Monthly price per user | $8.45 | $9.99 | $399 |
| Yearly price for user | $300 | $419.40 | n/a |
| Yearly savings | 41% | 30% | n/a |
| Number of VPN accounts | 5 | 5 | Unlimited |
If you want to purchase PureVPN for your business, that will cost you between $8.45 and $9.99 a month per user for up to ten users. The price goes down even more when you add more users. You can choose dedicated IPs available from the United States, the United Kingdom, Australia, Canada, Hong Kong, Germany, Malta, or Singapore.
For each subscription, you can connect five devices simultaneously from the same country. With any subscription, you'll be able to switch between an unlimited number of servers.
Manual Configurations
Even if you don't live in a smart home reminiscent of "The Jetsons," chances are you have some devices other than a desktop PC and mobile phone. To accommodate that, PureVPN has apps for Linux, Google TV, Android TV, Amazon Fire TV Stick, and Kindle. For other devices, you will need to manually configure PureVPN. That means you can also use PureVPN on routers, tablets, PS4, Xbox, Apple TV, Roku, Kodi, and Smart TVs.
Supported Browsers
In case you like to have your VPN available right from your web browser, PureVPN has browser extensions for:
Chrome
Firefox
Opera
Edge
UC
Yandex
Brave
IceCat
Iridium
Torch
Vivaldi
Waterfox
PureVPN Customer Support
Unless you're a tech guru or really, really good at Googling, chances are you will be glad to have tech support when a problem pops up. So, does PureVPN have good customer support? Let's open a support ticket and find out.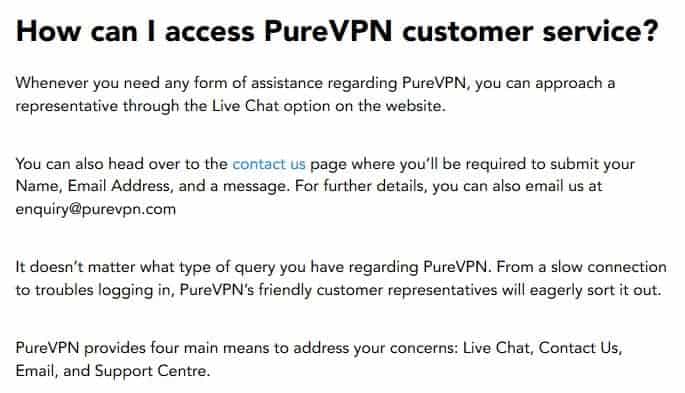 Features
If you have a question, you can reach out to PureVPN via email or live chat 24/7. Other options include the company's support center full of guides and FAQs, as well as a Contact Us form which is similar to sending an email. While live chat is our preferred method of contacting support, we know some people prefer the old-fashioned phone call. If that's the case, you're out of luck with PureVPN.
The PureVPN App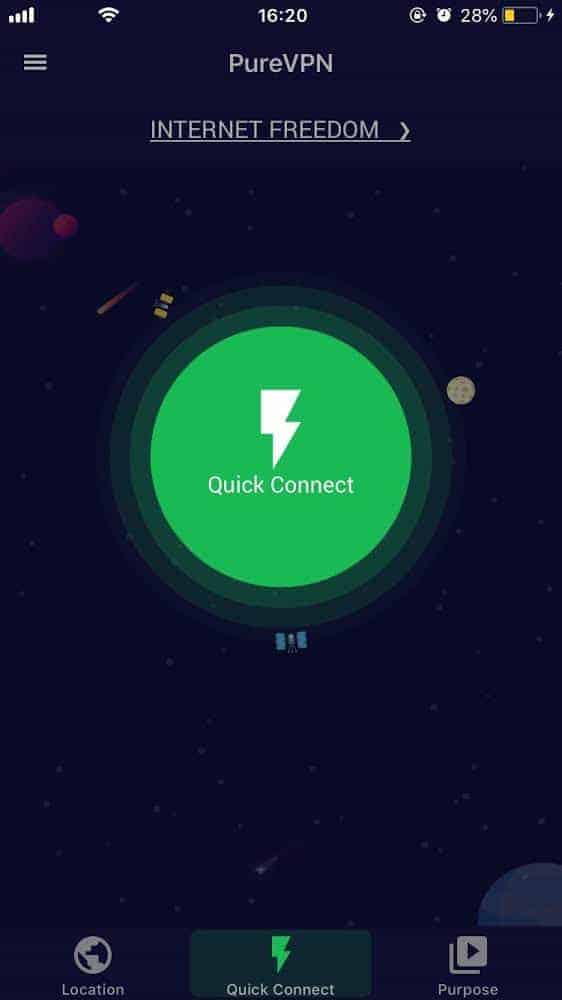 Since chances are you own a smartphone, you'll want an app for your VPN. PureVPN has you covered with apps for iOS and Android. In terms of customer reviews, both apps scored similarly. PureVPN has 3.9 stars in the Google Play Store and 4.2 stars in the Apple App Store.
Those ratings aren't that great, but they aren't bad either. It seems that over the years, PureVPN has done a good job at improving its apps.
For instance, just last year, when we checked PureVPN's apps, they held ratings of 3.5 stars on average. Now the ratings jumped to around four stars on average. Not bad, not bad at all.
PureVPN Vs. NordVPN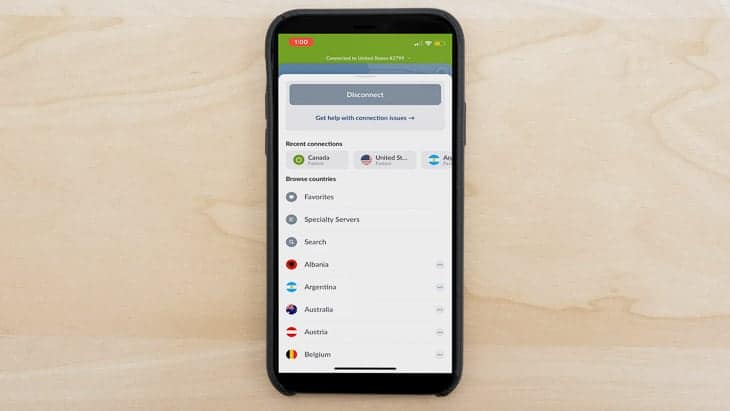 If you've seen any of our best VPN lists, you're probably familiar with NordVPN. Let's see how PureVPN compares to NordVPN.
First off, let's look at server numbers. PureVPN has over 6,500 servers in 140 locations (including virtual servers). By comparison, NordVPN has more than 5,200 servers in 60 countries.
| Features | PureVPN | NordVPN |
| --- | --- | --- |
| Data logging | No | No |
| Kill switch | Yes | Yes |
| Split tunneling | Yes | Yes |
| Netflix | Yes | Yes |
| Torrenting | Yes | Yes |
| IP Addresses | Dynamic | Static, Shared w/other NordVPN Users |
Let's start with what they share in common.
Both PureVPN and NordVPN have great no-data logging policies. PureVPN and NordVPN both operate in countries not part of any international surveillance alliances. Both VPNs have kill-switch features and special servers for P2P torrenting and Netflix.
Both offer split tunneling on Android and Windows devices, as well. Lastly, both VPNs give you the option of a dedicated IP address.
The only big category is when it comes to IP addresses. With NordVPN, you get the same shared IP address every time. PureVPN gives you dynamic IP addresses, meaning each time you access the VPN, you will get a different IP address. We prefer dynamic IP addresses when it comes to VPNs, since ever-changing IP addresses make it harder for others to track our online activities.
NordVPN and PureVPN are remarkably similar in price.
PureVPN is slightly cheaper, both if you pay monthly ($10.95 vs. $11.95) or for two whole years ($2.04 vs. $3.67). Overall, NordVPN and PureVPN have similar features and come with almost identical price points. The huge scale tipper is whether you prefer NordVPN's static IP addresses or PureVPN's dynamic IP addresses.
To learn more, read our full review of NordVPN.
Find out if PureVPN can protect your home like other VPNs
It's good to have options. See how PureVPN compares to these top VPNs picks.
Recap of PureVPN
To bring it all together, we recommend PureVPN. Its apps have all the important features, like split tunneling, a kill switch, and access to Netflix and other streaming services. Our speed tests showed that PureVPN is fast (but not the fastest). And while the company could have been more transparent regarding its data policy in the past, it's nice to see that it has been open to third-party auditing.
So let's break down PureVPN to see if it will be a good fit for you.