VyprVPN Cost and Pricing Plans
VyprVPN is one of the most popular VPNs out there—this plan breaks down their subscription options so you can be fully informed.
More than 700 servers in over 70 countries
Netflix access in U.S, U.K, Canada and Germany
Dynamic IP addresses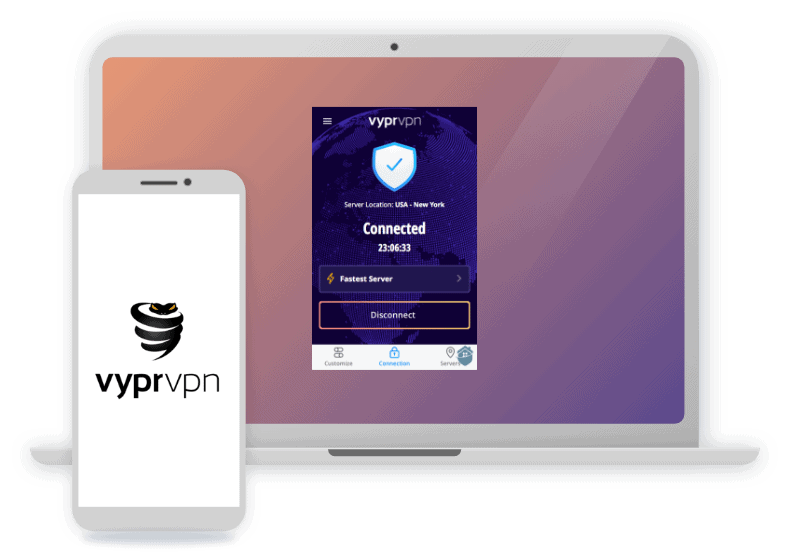 All of our content is written by humans, not robots.
Learn More
By

&

Here at Security.org, we review just about every VPN out there so that you can figure out which one offers the best features for your lifestyle. But we'd be remiss not to focus on pricing, which is a major part of the decision-making process. After all, there's a reason that we never include a price tag when we email our moms some suggestions for what she could buy us for our birthdays! Below, we'll go into precise detail about exactly how much you'll pay for VyprVPN.
Subscription costs
| Length of subscription | Cost per month with VyprVPN |
| --- | --- |
| 1 month | $12.95 |
| 18 months | $3.75 |
| 36 months | $2.50 |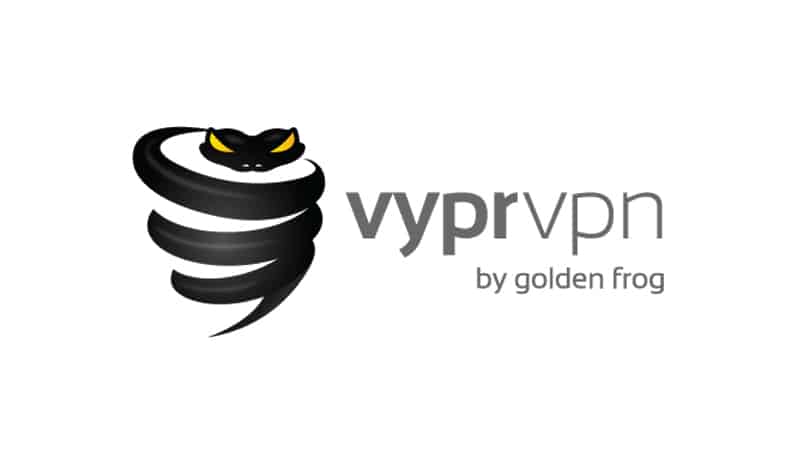 The Best that VyprVPN Has to Offer
We go into full detail about the service's offerings in our VyprVPN review. But if you're in a hurry (we don't judge, here!), these are some of our favorite features that VyprVPN offers:
Strict logging policy: VyprVPN commits in their privacy policy not to log any users' IP address, start or stop times, traffic, or web content.
No international surveillance laws: Because it has a headquarters in Switzerland, VyprVPN is not subject to the jurisdiction of international surveillance alliances such as Five Eyes, Nine Eyes, and 14 Eyes.
Servers in every corner of the world: They've got a massive number of servers at 64 total, and they're located all over the world. We especially appreciated the fact that they've got multiple servers in South America and Africa, two continents that often just get one server for the whole landmasses.
Streaming: Streaming isn't ever guaranteed, as providers are constantly changing their algorithms to prevent VPNs from getting through. That being said, we've always been able to stream Netflix, Disney +, or any other video we've wanted to watch while using VyprVPN.
Do They Have a Free Trial?
We love a free trial. It's like a free sample of ice cream or tomato sauce or weird, gluten-free crackers at the grocery store. Except it's like if that ice cream or sad cracker protected your entire digital identity and activity. Not bad, for a cracker! Unfortunately, VyprVPN does not have free ice cream samples, or a free trial. However, they do offer a 30-day money back guarantee. So, it may be a little annoying, but we found that it was worth putting the money down to really test out our compatibility with the service.
VyprVPN does offer a free trial for their corporate offerings: VyprVPN for Business and VyprVPN for Business Cloud. Potential customers should just reach out to VyprVPN via the contact forms on their website to start setting up a free trial for the office.
More Security.org Recommendations
Check out more of our favorite VPNs.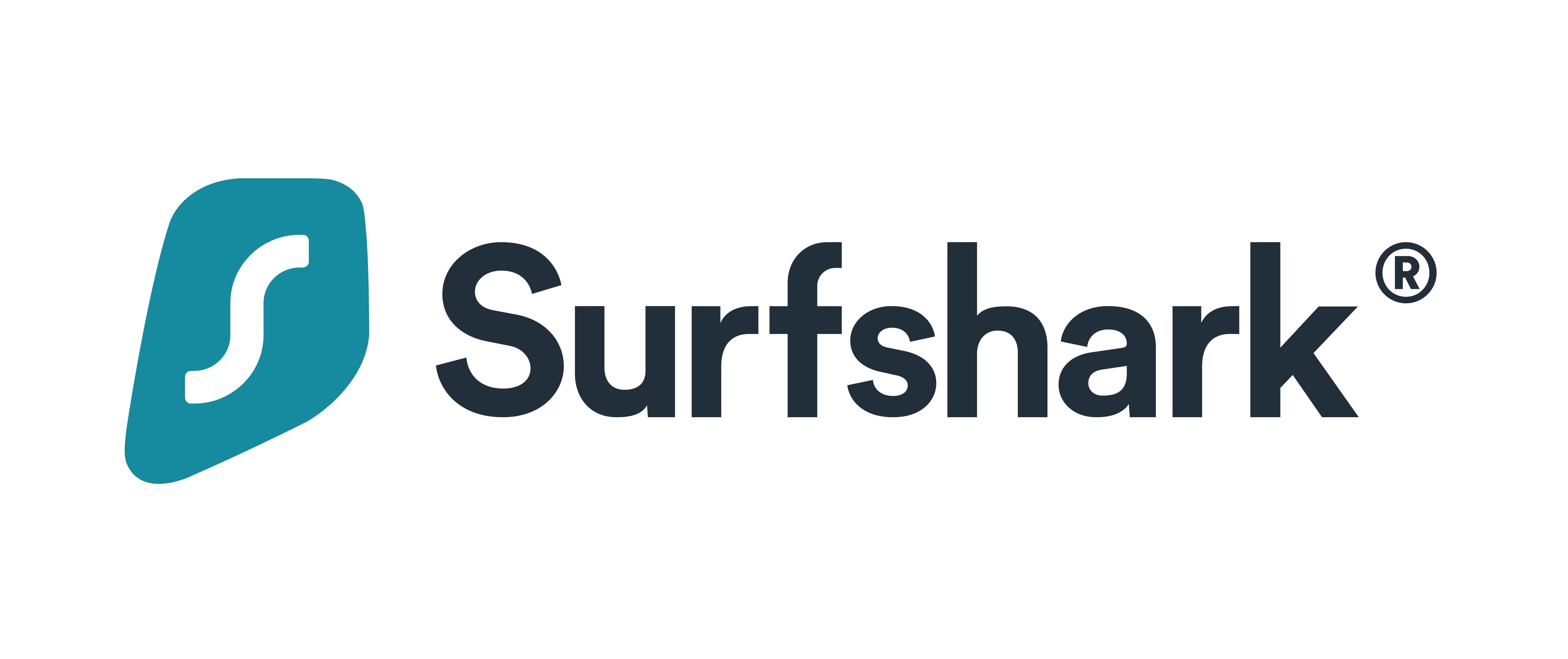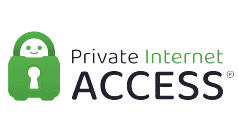 Subscription Pricing and Costs
Okay, so no free trial. We can get past it, but now the information on subscription costs feels even more critical to know. Here's how the pricing breaks down for VyprVPN:
| Term length in months | 2 | 18 | 36 |
| --- | --- | --- | --- |
| Monthly cost | $6.47 | $2.50 | $1.67 |
| Total amount billed | $12.95 | $45.00 | $60.00 |
Unlike some of the other products and services that we write about, VPNs don't typically have tiered subscription models. You won't see any comparisons between a "Premium" versus a "Gold Standard" versus a "Supreme" membership. Instead, the way that providers like VyprVPN create different cost levels is through the length of the plan that you choose.
Good To Know: There are some completely free VPNs out there, as we've detailed in our Youtube reviews. But the services available aren't typically as good as the paid VPNs. Like we always say, it's up to you how much you're willing to risk for a deal.
Paying annually or every two years does mean a higher total amount when the bill comes around, but when you break it down, it's a much cheaper rate. VyprVPN's annual price is a good deal, but the monthly plan is a little pricier than we've seen elsewhere (we've done dozens of VPN comparisons between specific companies). Still, we tend to recommend shorter plans for people who have never tried a VPN before.
Gabe always likens it to coffee. We'd never walk into a new coffee shop and buy 10 pounds of their most popular dark roast beans right off the bat. No, we'd go in at least once and buy a cup of coffee first, to see if we like the flavor. On the other hand, if it's a brand we've had before, maybe we'll splurge for the beans to save money overall making coffee at home. Has this metaphor gone too far? Basically, pick the plan that makes the most sense for you.
In addition, VyprVPN offers a Business plan that includes multiple user management, global business servers, and a dedicated account manager. The Cloud option gives users their own dedicated server and IP address with a secure access point. VyprVPN for Business starts at a price of $299 per year, while VyprVPN for Business Cloud starts at $349 per year. If you need us, we'll just be over here planning a PowerPoint presentation to get our bosses in on this.
The Acceptable Payment Methods
There's nothing worse than finding a product we like, deciding we will purchase it, and then realizing they only take Bitcoin, or something weird. So just to be safe, here are all the ways to pay for VyprVPN, so that doesn't happen to you!
Discover
Mastercard
American Express
Visa
PayPal
UnionPay
What Comes With a Subscription?
If you're still curious about what VyprVPN offers, don't worry. Let's go through the basics and make sure everything checks out, why don't we?
No traffic logging policy: The reason that any of us pay for a VPN, at the end of the day, is for safety and privacy. Which is why it always feels a little counterintuitive when we read up on all our information that the VPN itself is keeping track of (logging). But VyprVPN takes the high road here, and doesn't log any users' IP address, start or stop times, traffic or web content.
Streaming: Like we mentioned above, no VPN can guarantee the ability to stream, but we always have success with VyprVPN. Aliza has now successfully watched so many hours of Grey's Anatomy while using the VPN that she's almost wishing that it wouldn't work one time. The episodes just keep coming—what is she supposed to do, turn the television off herself?
Not Alone: Aliza may be the only one spiraling out over Cristina Yang's departure from Grey's five years later, but she's not alone in wanting to stream on a VPN. One of the main reasons that some users connect to a VPN in the first place is for access to media or content not available in their home country, such as international streaming services like Netflix. VPN users are everywhere, as we recently broke it all down in a VPN consumer study.
Torrenting: Gabe has been in a major torrenting phase lately, but VyprVPN didn't always make torrenting easy. They used to have language in their policy discouraging torrenting and any form of copyright infringement through downloading or sharing files on their network. But now, the no traffic logging policy means they are taking a hands-off approach, and no longer discourage any specific activities related to downloads.
Kill switch: The kill switch is Gabe's own favorite feature of any VPN, and almost all of VPNs have one these days. It's just so Bond-esque and sounds like something that would go inside of a spy's cuff links or lipstick. And what it does is helpful— the kill switch automatically shuts down all of our windows and tabs on the web on the rare occasion that the VPN stops working.
No leaks: We have trust issues. So even when a company says they aren't logging anything, there's one thing we always check, and that's whether they're leaking our information anyway. We've performed multiple leak tests with DNSLeakTest.com, all of which showed that VyprVPN was not leaking our information, otherwise known as our domain names or the websites we've visited. We also performed a WebRTC leak test that showed no leaks on our IP address either. Phew! Otherwise we'd have to talk about that one in therapy.
Beating anti-VPN blockers: VPN-blocking is actually a common practice in countries like China and Russia, but also on university, school, or corporate networks. This is also called the Chameleon protocol.

2

It's a self-developed OpenVPN protocol with 256-bit encryption that will blend in with regular Internet traffic to defeat restrictions and blocking. It does this by encapsulating OpenVPN traffic behind regular HTTPS encryption. The majority of websites now use HTTPS encryption, so it's practically never blocked.
VyprVPN also offers something unique compared to most other companies we see out there, which are their VyprVPN for Business and VyprVPN for Business Cloud. We actually wish more places offered options like these that will cover an entire office or group of employees, as it would be well-used here in the Security.org headquarters. Professionals like journalists, entrepreneurs, traveling workers, and more could benefit from corporate VPN offerings.
What if I Want to Cancel?
We get it. It's a question we ask ourselves every week, when another New Yorker magazine shows up on the stoop, even though we never even touched last week's issue. What if I want to cancel? With VyprVPN, it's simple—you cancel. If we cancel within 30 days of signing up, then it's covered by their money-back guarantee. And yes, a lot of companies say that, but we've found that this process is actually pretty simple. All we had to do was log into the control panel, click on the account tab on the left-hand side of our screen, and then under "services" and VyprVPN, click the thing that says "cancel service." Canceled.
Please Note: If you sign up for an annual or two year subscription, make sure you cancel before 30 days are up if you want a full refund. Canceling the service after a few months will mean a pro-rated refund, as they'll make sure to charge you for the time you already used.
Find out how VyprVPN compares to other VPNs
It's good to have options. See how VyprVPN compares to these top VPN picks.
The Bottom Line
When looking at a monthly subscription, VyprVPN is on the pricier side compared to other popular VPNs (it's much more of a steal price-wise for the annual and two year plans.). And the service doesn't necessarily include any of the premium additional features that might help justify a steep price tag. However, VyprVPN supports its VPN protection with the major reassurance that is a solid privacy policy with no traffic logging, and a safe international headquarters location. Its app is simple, easy to use, and includes the latest technology, such as WireGuard, and unique options such as its Chameleon protocol.
Sometimes we just need a VPN to be a VPN. For the Internet users looking for something simple and stable, VyprVPN's annual plan is definitely worth it. But for those who may need more bells and whistles, or are looking for cheaper options, it might be worth checking out some other top VPNs.
Frequently Asked Questions
There's nothing we love more than sharing our expertise on VPNs and all things digital security with questioning users. Here are some questions we've been getting a lot lately.