Best VPNs for Disney+
Here's our list of the best VPNs for watching the mouse ears.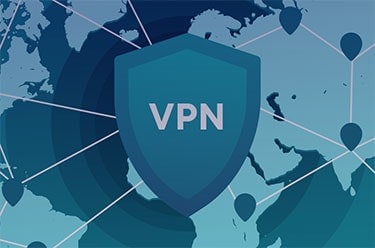 2,500+ research hours
50+ VPNs reviewed
300 speed tests
6 experts consulted
5 VPNs recommended
Wondering what the best VPNs for Disney+ are? We're sharing all of them in this streaming guide.
One of our favorite uses of a VPN is to access Disney+ content libraries from around the world. Currently, Disney+ is available in the United States and other parts of North America, as well as in parts of Europe, Asia-Pacific, and North Africa.
If Disney+ isn't available where you live, a VPN can help you access the latest Marvel and Disney releases. Plus, even if there's Disney+ where you live, changing your location using a VPN can give you access to other regions' show libraries.
Factors We Considered
| | |
| --- | --- |
| Countries with Disney+ | 59 |
| Internet speed requirement | 1.5-8 Mbps |
| Device compatibility | Computers, TVs, smartphones |
| Contract lengths | Weekly, monthly, multi-year |
Comparison of Best VPNs for Disney+
| System | NordVPN | Surfshark | ExpressVPN | CyberGhost | Ivacy |
| --- | --- | --- | --- | --- | --- |
| Ranking | 1st | 2nd | 3rd | 4th | 5th |
| Ratings | 9.7/10 | 9.5/10 | 9.1/10 | 8.9/10 | 9.2/10 |
| Monthly Cost Range | $3.99 - $13.99 | $2.49 - $12.95 | $8.32 - $12.95 | $2.29 - $12.99 | $1.19 - $9.95 |
| Contract Length | One - 24 months | One - 24 months | One - 12 months | One - 36 months | One - 60 months |
| Split Tunneling | No | Yes | Yes | Yes | Yes |
| Disney+ | Yes | Yes | Yes | Yes | Yes |
| Netflix | Yes | Yes | Yes | Yes, but prerequisites for some countries | Yes |
| Torrenting | Yes | Yes | Yes | Yes | Yes |
| IP Addresses | Static, shared or dedicated | Static, shared | Rotating | Static, shared | Dynamic or dedicated |
| Five Eyes, Nine Eyes, and 14 Eyes Member | No | No | No | No | No |
| Read Review | NordVPN Review | Surfshark Review | ExpressVPN Review | CyberGhost Review | Ivacy Review |
Summary of the Best VPNs for Disney+
Detailed List of the Best VPNs for Disney+
1. NordVPN - Best VPN for Disney+ Overall

Product Specs

| | |
| --- | --- |
| Multi-hop | Yes |
| Camouflage Mode | Yes |
| Kill switch | Yes |
| Split Tunneling | Yes |
| Netflix | Yes |
| Torrenting | Yes |

We never have to worry about safety and security when we're using NordVPN. Based in Panama, they aren't subject to warrants from Five Eyes, Nine Eyes, or 14 Eyes, and their use of multi-hop technology (although optional) means our data isn't just encrypted once but twice. At the same time, they cater to the streaming channels we watch, like Disney+, with fast speeds and enough servers to ensure that we always have a connection close by.

Pro Tip: The United States' Disney+ has the largest library, with over 500 movies, 15,000 episodes, and 80 Disney+ originals and counting.1

What We Like

Strong mobile apps
Multi-hop technology
Torrenting support
5,525 servers worldwide

What We Don't Like

No split tunneling
Static, shared IP addresses (though dedicated addresses are available)
Slow speeds on Windows
Unreliable customer service

Panama Headquarters

We like the fact that NordVPN's headquarters are in Panama. What's so special about Panama? It isn't a member of Five Eyes, Nine Eyes, or 14 Eyes, the three international surveillance alliances headed by the U.S. VPNs in member countries can be and frequently are asked to surrender user data to government agencies. So as far as we're concerned, Panama makes a great place to locate a VPN's headquarters.

Sure, we don't need to be that secure and private to stream Disney+, but it sure comes handy when encrypting other types of online activities. For instance, if you run out of Disney+ shows to watch and want to torrent instead, you'll need a secure VPN like NordVPN.

NordVPN Support

Tons of Servers

One reason NordVPN is often at the top of our best VPNs list? At the last count, NordVPN maintained a staggering 5,525 servers in 59 different countries. That means wherever we might find ourselves in the world, we know that we can get a fast, stable connection, probably from somewhere right in our neighborhood. And the company has multiple servers in the different countries where Disney+ operates, so it's easy to access content libraries from anywhere.

Multi-hop Technology

NordVPN offered us an extra level of security because they utilize multi-hop, or what is sometimes referred to as double VPN technology. Multi-hop means they didn't just "hop" us from our location to one encrypted server. It means they hopped us at least twice, running our connection through not just one but multiple servers. The result: it was twice as hard for hackers to follow us.

This feature is optional, though. We definitely don't recommend using multi-hop when streaming, as the extra 'hops' can cause severe speed loss. That said, it's a nice feature to have if you want a VPN both for security and entertainment.

2. Surfshark - Best VPN for Disney+ for Families

Product Specs

| | |
| --- | --- |
| Multi-hop | Yes |
| Camouflage Mode | Yes |
| Kill switch | Yes |
| Split Tunneling | Yes |
| Netflix | Yes |
| Torrenting | Yes |

One of the nice things about Surfshark is that they play well with others. Of course, that includes easy access to Disney+. But additionally, they work with a wide range of platforms and operating systems including iOS, Android, macOS, Windows, Linux, Fire TV, Chrome, Firefox and XBox. That means we don't need different VPN subscriptions for different devices. Even better, they offer unlimited simultaneous connections on unlimited devices, making it a great choice for families. No more arguing over who gets to watch what when!

What We Like

Unlimited simultaneous connections on unlimited devices
Multi-hop technology
Split tunneling
Outside surveillance alliances

What We Don't Like

Static, shared IP addresses
Slow speeds on Windows
No phone support
Have to set up kill switch manually on Windows

Unlimited connections

Access to Disney+ is great for families. Even better, though, Surfshark offers an unlimited number of simultaneous server connections over an unlimited number of devices. We don't have kids ourselves, but that sounds like the perfect setup for family viewing. The five-year-old can watch Mickey Mouse, the ten-year-old can watch High School Musical, and the adults can watch Iron Man, all at the same time.

Surfshark Connected to VPN

Compatibility

Compatibility can be a big issue for families. The husband swears by Apple devices, the wife is a dedicated Windows user, and junior's tinkering with an old laptop running Linux. Surfshark takes care of all those needs. They feature browser support for both Chrome and Firefox and work with a wide range of operating systems including iOS, Android, Windows, macOS, FireTV, Xbox, and, yes, even Linux. Additionally, their mobile apps are highly rated. Their SurfsharkVPN gets a 4.4 out of five from the Apple store and a 4.3 out of five at the Google Play store.

Split Tunneling

Here's the thing: we definitely love our VPN, but we don't need it for everything we do. There are plenty of mundane tasks we take care of every day that we're just fine doing over the plain old internet. Using a VPN, for instance, to email our sister in Ohio would only use up extra bandwidth. Surfshark offers split tunneling, which means we can use our VPN for everything that requires privacy and still do our more mundane tasks without having to switch the VPN on and off.

3. ExpressVPN - Best VPN for Disney+ for Privacy

Product Specs

| | |
| --- | --- |
| Multi-hop | No |
| Camouflage Mode | Yes |
| Kill switch | Yes |
| Split Tunneling | Yes |
| Netflix | Yes |
| Torrenting | Yes |

ExpressVPN doesn't just provide support for Disney+ but for a range of streaming services including Hulu, Prime Video, Netflix, and HBO Max. Sometimes we prefer to download our content, and as it turns out, ExpressVPN is also among the best VPNs for torrenting, offering easy access to uTorrent. Best of all, they offer a split tunneling feature which means that we can run programs through the VPN and still use the regular internet without having to switch back and forth.

What We Like

Outside surveillance alliances
Torrenting support
Split tunneling
Supports Netflix, Prime Video, Hulu, and HBO Max in addition to Disney+

What We Don't Like

No multi-hop
Only five simultaneous connections
No phone support
Slower speeds on Macs

Streaming Support

We're huge fans of The Mandalorian and with ExpressVPN, any time we need a fix we can stream episodes from Disney+. Did we mention that we can do that no matter where we are in the world? Of course, there's more to life than Baby Yoda: we're fans of all sorts of other series, many of them on other streaming services. Luckily, ExpressVPN doesn't just offer access to Disney+. They make it easy to access all the best streaming networks including Hulu, Prime Video, Netflix, and HBO Max. Want to know what other VPNs are good for streaming? Check out our complete list of best VPNs for streaming.

ExpressVPN Kill Switch

Work File Protection

During the pandemic, we did an awful lot of working from home. All right, let's be honest, we did a lot of work in our pajamas from our nice cozy bed. Bottom line, that means lots and lots of files and folders zipping back and forth through cyberspace and lots of chances for hackers, or even business competitors, to snoop. ExpressVPN totally has us covered though. Their VPN safely encrypted our connection so we never have to worry about hacking or spying when we were retrieving or uploading sensitive work documents.

Rotating IP Addresses

Yet another way ExpressVPN protects our privacy is through rotating IP addresses. Rotating IP addresses change every time we log on to the VPN. Because we never look the same twice, we stay one step ahead of hackers. And because the company rotates the same pool of addresses through its customer base, it's harder for government agencies to know who is doing what with which addresses. Simply put, rotating addresses are one more way that ExpressVPN ensures our anonymity online.

4. CyberGhost - Best VPN for Disney+ for Macs

Product Specs

| | |
| --- | --- |
| Multi-hop | No |
| Camouflage Mode | No |
| Kill switch | Yes |
| Split Tunneling | No |
| Netflix | Yes |
| Torrenting | Yes |

CyberGhost keeps our online activity, including our Disney+ streaming, absolutely private. Basically, whatever happens in their encrypted VPN tunnel stays in their encrypted VPN tunnel. In addition, they offer split tunneling, lightning fast speeds for Macs, and something we don't come across every day: fast and helpful customer service.

What We Like

Split tunneling
Fast customer service responses
Quick Mac speeds
Torrenting support

What We Don't Like

Static IP addresses
No multi-hop technology
Logs IP addresses
High price for single-month subscriptions

Great for Macs

CyberGhost VPNs feature low latency and fast speeds for both uploading and downloading. We found this was especially true for Macs, one reason they are one of the best VPNs for Macs.

When we tested Cyberghost's speed on our Mac, the difference between our speed with the VPN and without it was minimal. That's not something we see in every VPN, as most VPNs significantly affect internet speeds. In short, we had no trouble with lags and buffering while using Cyberghost to stream.

CyberGhost Kill Switch

Fast Customer Service

One of the nice perks about using CyberGhost is their responsive customer service. We used their online chat function to ask about their "Smart Access" split tunneling feature, which allows users to set up a split tunneling profile so that assigned programs and websites automatically connect through the VPN. Help arrived almost instantaneously, and in the form of an actual person. They explained the possibilities, took us through the steps in a clear, easy-to-follow way, and seemed to care genuinely about whether we got it all sorted out. In a world where we deal more often with bots than actual people, this live chat experience was refreshing.

Privacy

CyberGhost is headquartered in Romania, another country outside the Five Eyes, Nine Eyes, and 14 Eyes surveillance alliances. In addition, they have a strict logging policy that prevents anyone, even the government, from spying on users' browsing behaviors. Like most companies, they must maintain some records, mainly for billing purposes. However, they make a clear distinction between information they gather about us as customers and information about our web activity. While they do keep records on the former, they keep almost nothing related to the latter except our IP addresses. Here's what information of ours they log:

Name
Address
Email Address
Username
Payment Information
User's IP address (stored in anonymized format)
Approximate location (country)
Non-personal usage metadata (browser type, OS version, preferred language, etc.)

What they don't log:

Browsing histories
Timestamps
Server IP addresses.

Did You Know: The Five Eyes intelligence alliance, made up of the U.S, the U.K, Canada, Australia, and New Zealand, was originally established to monitor military and diplomatic communications within the Soviet Union. Only in 2013 did the public discover that these same countries were now monitoring each other's citizens.2

5. Ivacy - Best Value VPN for Disney+

Product Specs

| | |
| --- | --- |
| Multi-hop | No |
| Camouflage Mode | No |
| Kill switch | Yes |
| Split Tunneling | Yes |
| Netflix | Yes |
| Torrenting | Yes |

The $7.99 Disney+ subscription is already a ding to our monthly allowance, and the last thing most of us want is to have another bill to pay. Sadly, most free VPNs don't work well with Disney+, so paying for a subscription is as inevitable as Thanos snapping. The next best thing, though, is an affordable VPN that costs only $1.19 per month, and that's Ivacy VPN.

A five-year subscription costs just over $70, and that's for five years of access to the VPN. You'll just pay once every half decade. Not a bad deal, considering that Ivacy VPN has a lot of good features to offer.

What We Like

Split tunneling
Minimal logging
Low latency
Torrenting support

What We Don't Like

No multi-hop technology
Static, shared IP addresses (but dedicated addresses are available)
Only five simultaneous connections
Weak Mac app

Flexible Subscriptions

Okay, so maybe five years is too long for you. Not to worry, because Ivacy's plans are also available monthly and yearly and they are almost as affordable. The monthly plan costs $9.95, a pretty huge jump from $1.19, but remember that you can cancel anytime and that flexibility is what you're paying for. If you're looking to finish all Marvel movies and shows on Disney+, however, we think the yearly $47.76 is the best option. It breaks down to just $3.99 per month.

Ivacy VPN iPhone Screenshot

Fast Speeds

Ivacy VPN offers great speeds across the board, and that's true for both Macs and Windows devices. Where they're really impressive though is when it comes to upload speeds, a crucial component for video calls. Every VPN slows down a device to some extent, but our Windows computer ran only 28 percent slower with the VPN running than it did without it. And the change for our Mac was only four percent. Whether we're using Zoom, Facetime, or Skype, with Ivacy VPN we know that our friends' words will actually match up with their lips.

Optional Features

Ivacy also offers optional VPN features for additional fees. Namely, you can get a dedicated IP address and port forwarding (useful for torrenting) for an additional $1.99 per month. A dedicated IP address improves your streaming experience, since you'll get an IP address that only you can use. That means you're less likely to get locked out of Disney+ and other streaming services while connected to Ivacy.
Methodology
We judge every VPN we evaluate according to a few simple criteria. These include security, privacy, speed, features, and pricing. Of course, for this specific list, our primary interest was in just how well the VPN worked with Disney+. In the end, we made holistic evaluations of all the VPNs we examined and then ranked them accordingly.
Disney+ Compatibility
First and foremost, this list is mainly just how compatible each VPN is with Disney+. We're especially interested in VPNs with high download speeds, low latency, and lots of servers to ensure strong connections to Disney+ once we get there.
Security
A VPN is only as good as its ability to secure our data. That means absolutely no leaks and no vulnerabilities that could possibly make our information visible to hackers or government surveillance agencies. So, first we check for DNS leaks using a program available at DNSLeakTest.com. Next we run each VPN through a tool developed by ExpressVPN that checks for WebRTC leaks. Only once it's passed both of these tests do we certify a VPN as "secure."
Privacy
We don't just expect our VPN connection to be secure, though; we also expect it to be private. No matter where we might go online, we want to know that we're doing it completely anonymously. So we start by going over every company's privacy policy with a fine-tooth comb to see just what they do and don't promise. As we mention above, for example, we fully recognize that every company is going to log some of our information. That's basically unavoidable. However, the best VPNs will keep what they log to a bare minimum: they won't log our web traffic, they won't keep track of our IP addresses, and they won't record timestamps related to our activity.
We alo research each company's pasts to determine whether they have a history of cooperating with authorities or of any serious data breaches. We also consider where a company is based since that can determine whether it participates in the Five Eyes, Nine Eyes, or 14 Eyes surveillance alliances.3 We examine what tools a VPN uses to protect us, looking carefully at what kind of encryption methods it employs, whether it uses multi-hop technology and split tunneling, whether it utilizes some form of kill switch, and what kind of IP addresses it issues to users (we prefer dynamic over static).
Speed
We run each VPN through a speed test developed by Ookla. This allows us to measure upload and download speeds as well as latency. We subject our computers to these tests before we install a VPN, then compare those results with tests performed on the same computers when they're running the VPN. This allows us to say the precise difference a VPN will make on a machine's performance in terms of a percentage.
Features
The most important features for any VPN are those that help to ensure security and privacy (see above). However, it's nice to have additional perks as well. We like VPNs, for instance, that allow us easy access to streaming services and that have specific tools to make torrenting easier. Finally, we pay attention to the quality of a company's apps, and we take into consideration what sort of response we get from their customer support.
Pricing
Obviously we consider a VPN's pricing and subscription options, not just to see which companies offer the lowest price but to consider what kind of value we're getting for our money. Does a company offer monthly subscriptions, if that's what we need? How much of a discount do we get for signing long-term contracts? And what exactly do we get for our money? We want a healthy number of simultaneous connections, at least seven. In general, we look for plans that cost $10 a month or less, and we're always on the lookout for brands that offer discounts.
FAQs
Still have questions about the best VPNs for Disney+? Read on to find our answers to some of the most common.