What We Like
Non-member to Five Eyes: Based in the famously politically neutral country Switzerland, VyprVPN can't be forced to give governments their customer's data.
Kill switch: If VyprVPN fails, it will close all of your web browsers, keeping your web activity a secret that only you know.
Torrenting: When we run out of things to watch on Netflix, we turned to torrenting, protecting our activity with VyprVPN.
What We Don't Like
Netflix only works on some servers: Users will only be able to watch Netflix while on servers from Canada, Germany, the U.K, and the U.S; the same is true for Prime Video, barring Canada.
No multi-hop: Our data was only encrypted through one of VyprVPN's servers, not multiple like some other VPNs we've tested out. Want a VPN with multi-hop? Check out our NordVPN review.
Latency on Windows: We saw our latency increase by 1,780 percent with VyprVPN, making it a poor choice for gamers in particular.
Bottom Line
If you need a VPN for streaming, look no further than VyprVPN. Many of its servers work with Netflix, Hulu and Prime Video, including those in the U.S, U.K and Germany.
Switzerland is a country known for its cheese, its political neutrality, and its…VPNs? Meet VyprVPN, a Virtual Private Network that we've tested out to see if it's worth the money. From DNS leaks to speed tests, we've spent a lot of time working with VyprVPN connected, and we're here to tell you the deal, once and for all.
Features
| | |
| --- | --- |
| Kill switch | Yes |
| Split tunneling | Yes, on Mac and Android only |
| Multi-hop | No |
| Torrenting | Yes |
| Dynamic IP addresses | Yes |
Editor's Rating
More than 700 servers in over 70 countries
Netflix access in U.S, U.K, Canada and Germany
Dynamic IP addresses
More Security.org Recommendations
Check out more of our favorite VPNs.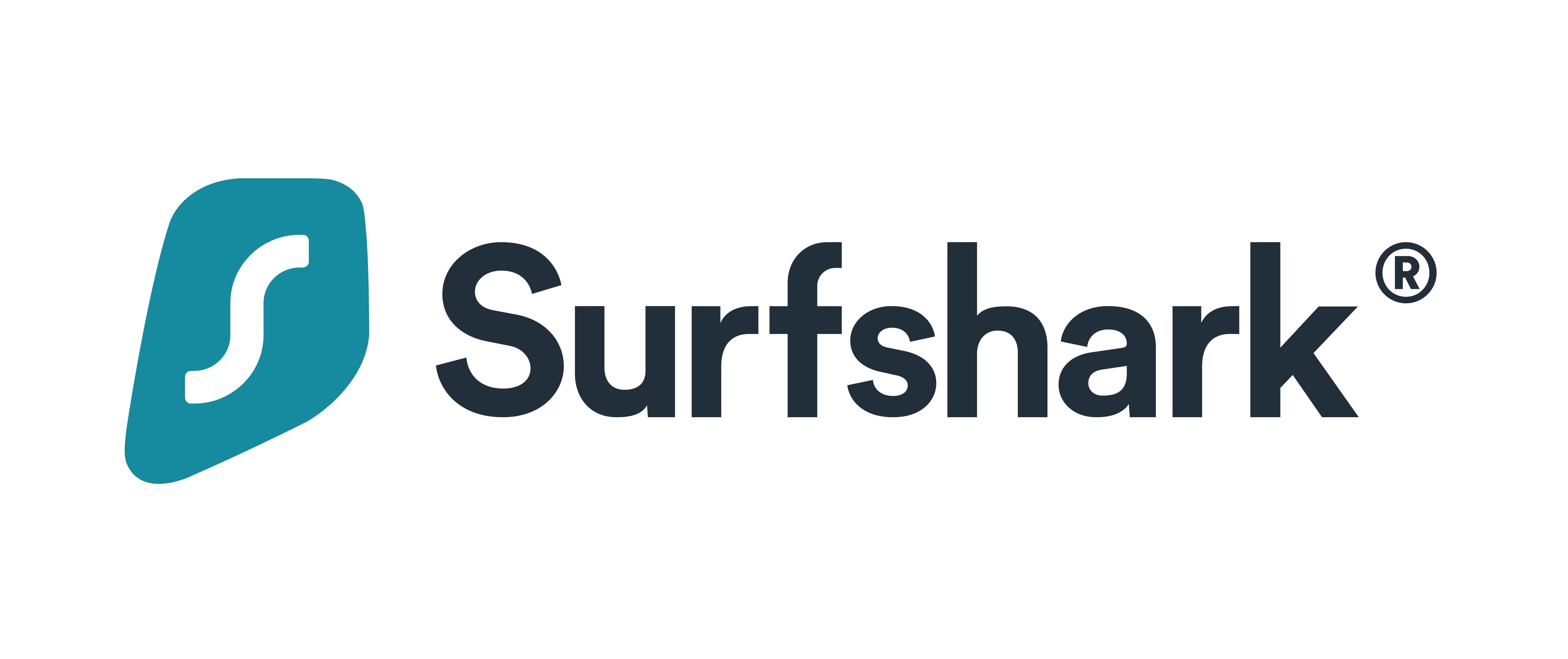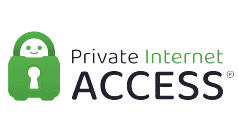 Video Review of VyprVPN
See how VyprVPN works in our Youtube video. We'll also go over subscription options, the setup process, and more.
The Rundown
Now that we've gone over the basic information behind VyprVPN, let's dive deep.
How Does VyprVPN Protect My Data?
The point of a VPN is to encrypt your web activity and hide your IP address from your Internet Service Provider, or any hacker that may be sniffing around for it. Here's how VyprVPN kept our data secure.
Switzerland headquarters: Many people aren't aware that countries like the U.S, our homeland, are members of the international surveillance alliance Five Eyes, Nine Eyes and 14 Eyes. For VPN companies based in these member countries, that means that, under certain circumstances, the government could demand they hand over customer data— legally. That's why we prefer VPNs like VyprVPN, which are based in non-member countries, Switzerland in this case. Phew!
Privacy policy: Who actually reads the fine print in service agreements? We do, and we were pretty satisfied with VyprVPN's privacy policy. In it, the company states that they don't log our web activity, timestamps, IP addresses, or other information related to our usage of the VPN. Rather, they only keep account information like our:

Names
Email addresses
Payment information or physical address
Phone numbers.

Once we stopped using the VPN and canceled our subscription, Golden Frog, VyprVPN's parent company, deleted our data. Compared to other VPNs that log a lot more information, not to mention share it with third parties, VyprVPN keeps only the minimum amount of information necessary to uphold our accounts.

Encryption: To encrypt our data, VyprVPN uses WireGuard and OpenVPN. A little more on each:

WireGuard: WireGuard is an open-sourced software that's known for its high speeds along with its modern protocol.

1

OpenVPN: OpenVPN is the gold standard when it comes to VPNs. Bypassing firewalls, many say that it's the ideal combination of performance, security and speed. The best part? It's completely crowd-sourced to prevent surveillance agencies from tampering.

2

If privacy is a huge concern for you, use OpenVPN as your encryption method.

We're more than happy with VyprVPN's privacy jurisdiction, privacy policy, and encryption methods, making it a super trustworthy VPN. Not to mention that it passed our two security tests, the DNS and WebRTC leak tests. Some more info on each:

DNS leak test: Just as every address (123 Main Street) has a longitude and latitude, every website (Google.com) has a unique IP address. The purpose of a VPN is to hide these IP addresses in an encrypted tunnel so no one knows what we're doing online. In a DNS leak test from the aptly named DNSLeakTest.com, we found no leaks with VyprVPN connected. Solid!
WebRTC leak test: The next test we performed surrounded something called WebRTC. Basically, WebRTC is a function used in video chats, file shares, and live streaming. It allows different devices to communicate directly with each other as opposed to going through an intermediate server. While that's great for speed, it's not so great for security, as it requires the devices to know one another's private IP addresses. Using a WebRTC leak test from ExpressVPN, we found that our private IP addresses stayed private with VyprVPN. Instead, it display the IP address that the VPN gave us, as it should. All in all, VyprVPN passed our security tests with flying colors.
What Features Does VyprVPN Have?
Now that we know we can trust it, let's talk about what the VPN does, and what we could do while connected.
Kill switch: To us, kill switches are to VPNs as airbags are to cars; sure, we don't want to have to use them, but in an emergency we'll be glad that they're there. In a nutshell, kill switches make sure that even if our VPN fails, our web browsers will shut down immediately so that our Internet Service Provider still can't see our activity. And if VyprVPN were a car, it would have airbags, as they provide kill switches on all compatible devices.
Torrenting: Want to download movies and TV shows without anyone knowing? While we can't condone torrenting copyrighted material, torrent all the non-copyrighted material to your hearts' content with VyprVPN connected for privacy.
Netflix: Especially since the coronavirus pandemic, we've been spending a lot more time Netflix and chilling. But sometimes, we can't find any content to watch that we haven't seen 1,000 times before. Rather than deciding to turn off the TV and read a book, we simply turned on VyprVPN and connected to another country's server to watch Netflix on their terms, with a ton of new content not available in the U.S. That being said, not all of VyprVPN's servers will work with Netflix, or other streaming services, for that matter. Here's which servers work on the major streaming networks:

Netflix: U.S, U.K, Canada, Germany
Hulu: U.S, U.K, Canada, Germany
Prime Video: U.S, U.K, Germany
Disney +: U.S, Canada.
HBO GO: U.S

Split tunneling: Need to go on a public and a private network at the same time? When we tested this out, we found that split tunneling only worked on our Mac and Android devices. With our iPhones, Windows computer and smart TVs, among other devices, it was all or nothing in terms of connecting to VyprVPN versus the public network.
IP addresses: Much to our delight, everytime we connected to VyprVPN we got a completely new IP address, which kept us really invisible online. However, some people may want to get the same IP address every time they connect, and some people may want to be the only ones to have that IP address. If that's the case, VyprVPN lets you pay for static or dedicated IP addresses; learn more on our VyprVPN pricing page.
How Fast is VyprVPN?
Slow and steady wins the race is a phrase that does not apply to VPNs. No, we want fast connections, especially when we're in the middle of a particularly riveting episode of House Hunters. While VyprVPN had decent speeds on our Mac, we saw a lot of latency on Windows, so we think it's a better choice for Mac users.
| | Macbook Air- High Sierra Version 10.13.6 | Acer Aspire 5 (Windows 10) |
| --- | --- | --- |
| Ping without VPN (in ms) | 32 | 5 |
| Ping with VPN (in ms) | 52 | 94 |
| Ping Difference | 63% | 1780% |
| Macbook Download Speed without VPN (in Mbps) | 32 | 24.28 |
| Download Speed with VPN (in Mbps) | 12 | 21.95 |
| Download Difference | -63.00% | -10% |
| Upload Speed without VPN (in Mbps) | 22 | 19.19 |
| Upload Speed with VPN (in Mbps) | 21 | 4.36 |
| Upload Difference | -5% | -77% |
How Much Does VyprVPN Cost?
While we don't want to go too fair into detail regarding price here, just know that VyprVPN is on the affordable side, with prices as low as $1.67 a month if you sign up for three. That's about as low as you can go without offering the VPN for free!
| | 2 Month | 1 year and 6 months | 3 Years |
| --- | --- | --- | --- |
| Monthly Cost | $6.47 | $2.50 | $1.67 |
| Total Amount Billed | $12.95 | $45 | $60 |
| Savings | 50% | 81% | 87% |
Note: While some VPNs have free subscription options, they typically have limited on the number of devices, the amount of data used, or the number of servers you can connect to. To see your options, read about the best free VPNs or the best VPNs with free trials.
What Devices Does VyprVPN Work On?
Finally, before you buy VyprVPN, make sure it works on the devices you want to connect it to! That includes:
Windows
macOS
Android
iOS
Routers
Smart TVs
Anonabox
Blackphone
QNAP.
That covers most major devices, plus some more unusual extras like Blackphone.
Let's Get down to Business: If you need more than five simultaneous connections for your business, VyprVPN has two options starting at $299 and $349 per year, respectively. While it's not clear exactly how many connections these subscriptions allow for, it's safe to assume that they go above five.
See how VyprVPN stacks up against the competition
For a closer look at how VyprVPN performs, we compared it with other popular VPNs.
Recap: Is VyprVPN Worth It?
We must say that we think that VyprVPN is well worth its relatively low price tags. With tons of privacy, kill switches, and even Netflix and torrenting access, the VPN gave us nearly everything we look for, a small but mighty option ideal for those concerned about privacy.
Frequently Asked Questions: VyprVPN Edition
Our readers are incredibly curious, so we've added some questions we get about VyprVPN frequently below.