So you've got your antivirus software downloaded and you're ready to go. But wait – how do you run an antivirus scan, and which type of scan should you run? In this article, we'll explain how to run multiple kinds of scans and what they cover. Let's get started!
What You Need To Run An Antivirus Scan
Aside from your computer, you'll only need antivirus software and a little patience to run a scan for viruses. Your first scan will likely take more than an hour as your antivirus software searches every nook and cranny. That's a good thing, though, because you want antivirus software to be thorough. If you haven't chosen antivirus software yet, we recommend these tried and true options that can run scans speedily and thoroughly:
How to Run an Antivirus Scan
With any antivirus scan, you can perform it with the individual antivirus app or within your device. Since each app has different instructions, we'll cover the major devices that need antivirus software: Windows, Macs, and Androids.
First Scan
These instructions apply to any device or antivirus software:
First, complete all security updates.
Do a Full Scan.
Read the results.
Follow the prompts.
Schedule Future Automatic Scans.

1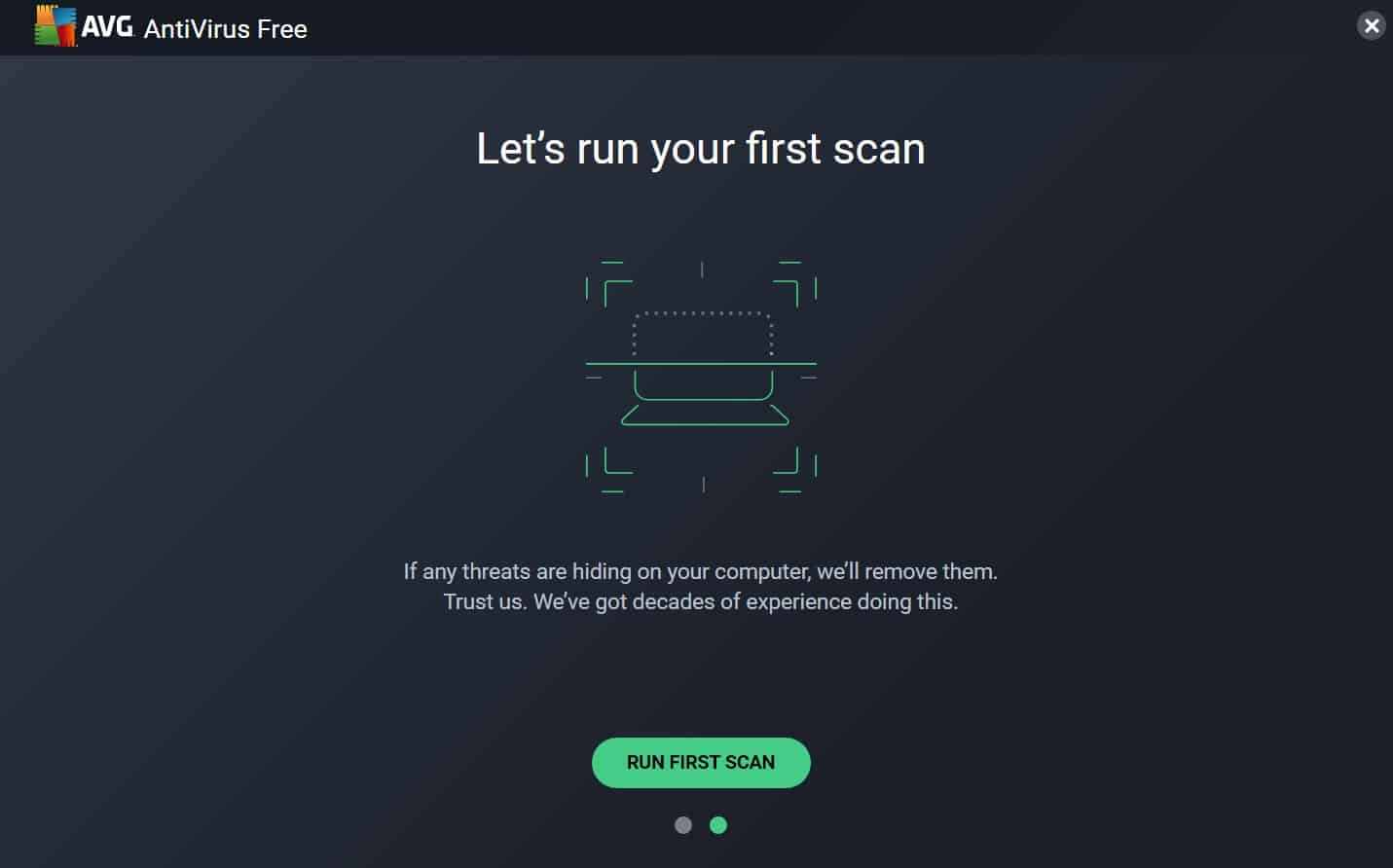 Next, we'll perform scans on different operating systems.
Windows
Let's start with Windows 10's built-in antivirus software, called both Microsoft Defender and Windows Defender. While we recommend the best antivirus for Windows, these instructions are for the built-in software specifically.
Manually
Right-click on file/folder in File Explorer.
Select Scan with Microsoft Defender.
Quick Scan
Click on Start.
Hit the Settings button.
Choose Update & Security.
Click on Windows Security.
Click on Virus & Threat Protection.
Under Current Threats, select Quick Scan/Threat History.
Click on Scan Now.
Advanced Scan
Click on Start.
Click on Settings.
Choose Update & Security.
Click on Windows Security.
Click on Virus & Threat Protection.
Click on Current Threats.
Click on Scan Options/Threat History.
Run a new Advanced Scan.
Scheduled Scan
Click on Start.
Search for "schedule tasks."
Click on Task Scheduler.
Click the arrow next to the Task Scheduler Library on the left.
Click on Microsoft.
Choose Windows.
Choose the Windows Defender folder.
Choose the Windows Defender Scheduled Scans.
Click on Properties.
Click on Triggers.
Click on New.
Set the time and frequency of the scans.
Click OK.
Click Review.
Hit the OK button.

2
Mac
Macs also have antivirus software built in, although we also recommend installing a separate Mac antivirus.
Click on System Settings.
Choose Security & Privacy.
Click on General.
Unlock the preference pane.
Allow software to be installed only from App Store, App Store and Identified Developers.

3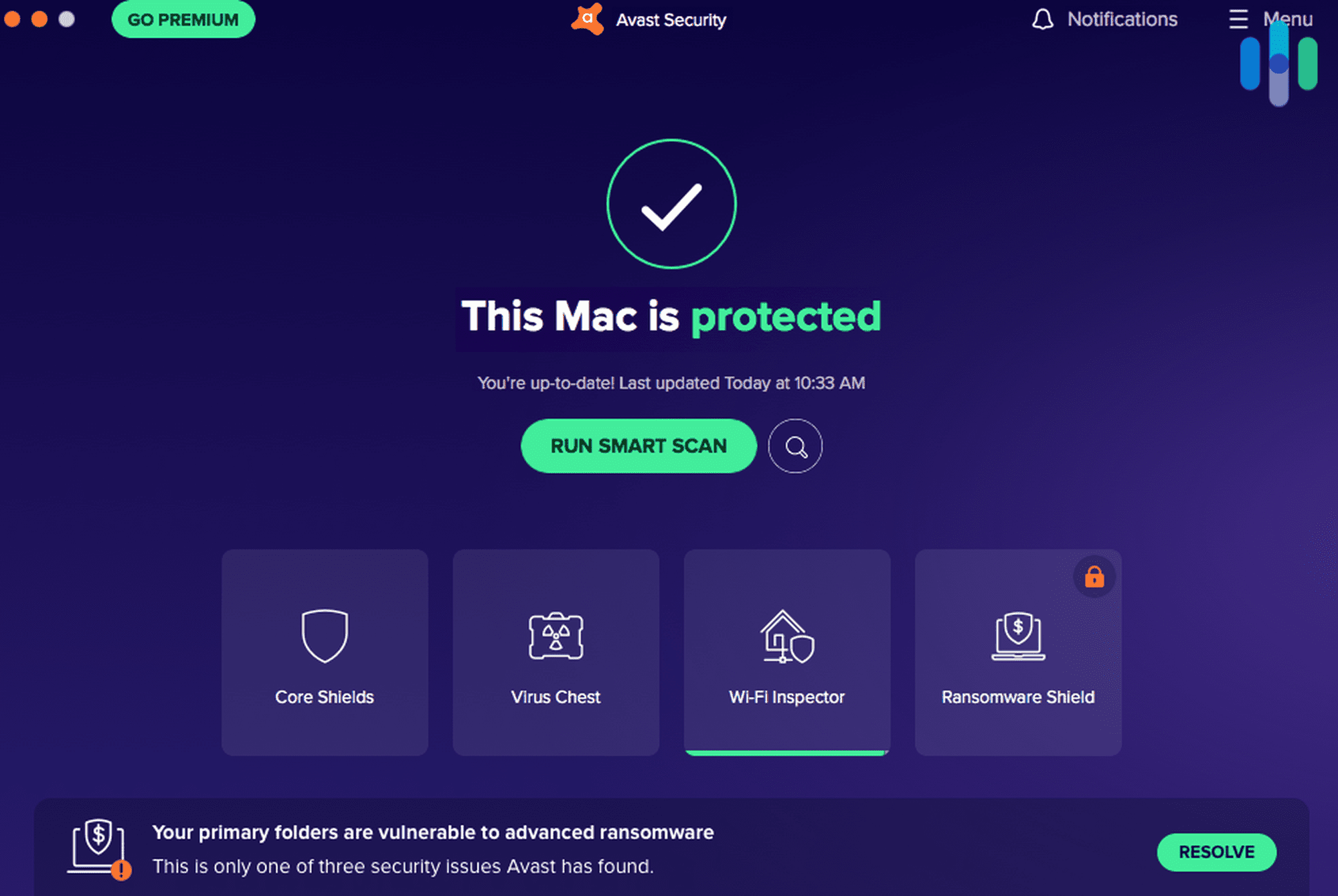 Android
Finally, here's how to do a virus scan on your Android:
Go to the Google Play Store.
Click on Menu.
Click on Play Protect.
Click on Settings.
Turn Scan Apps With Play Protect on.

4
Again, third-party software is our recommendation, so check out the best Android antivirus.
What Does a Virus Scan Do?
Now that we've given you the how, let's get more into the why.
Detects Remote and Malicious Threats
The primary purpose of virus scans is to find malware and viruses, which include:
Proactive vs. Reactive Protection
Virus scans offer both proactive and reactive protection. The difference?
Proactive protection: Prevents threats before they infect a device
Reactive protection: Handles viruses that have already infected a device by quarantining them in virtual sandboxes
Firewalls
It's not always the case, but often, antivirus software comes with firewalls that handle threats against the entire network, not just the device the software is on.
Log Reports
The antivirus software will provide log reports of all the viruses it has detected.
Damage Repair
Finally, antivirus software will repair any damage that viruses have caused to your device.
Types of Virus Scans
Different types of scans cover different items and take varied amounts of time.
Quick Scan
A quick scan covers device hotspots only, only taking a few minutes. We recommend performing quick scans daily and more often than full scans, which brings us to our next point …
Full Scan
A full scan covers all of a device's file directories and connections. Since it takes longer than a quick scan, we only recommend doing full scans once a week.
Custom Scan
Worried that a file you downloaded online has a virus on it? Custom scans let you cover specific areas or files of your device on an as-needed basis.
Scheduled Scan
Scheduled scans can be either full or quick scans that run at specific times and days. We recommend scheduling scans regularly at a time when you're not using your device, like at night.
How to Prevent Viruses
Vocab check: Do you remember what proactive protection means? Obviously, the best defense to viruses is antivirus software, but here are a few other ways you can stop viruses before they infect you:
Update software: Especially for your antivirus software, perform all software updates as soon as possible. That will keep your malware database up to date so you can detect the latest threats.
Install firewalls: If your antivirus software doesn't already include a firewall, buy a separate one for network protection.
Avoid phishing: Got suspicious-looking texts, emails, or messages? They might be attempts at phishing, or gaining your login credentials through social engineering. Many antivirus programs contain anti-phishing software, but in general, it's best to not click on unfamiliar links, attachments or messages.
Use a VPN: While antivirus software can stop hackers, it doesn't do anything to give you more privacy online. That's where VPNs come in. VPNs hide your browsing history and change your IP address. With a hidden IP address, you can change your region on Netflix and unlock tons of new content, surf online privately, bypass internet censorship, and more. Learn more about why people use VPNs.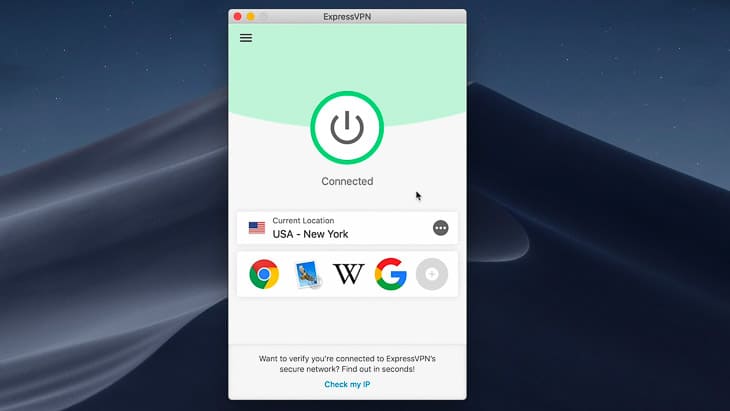 Tip: Get a great deal by combining your antivirus software purchase with a VPN, often bundled together. Services like Bitdefender, McAfee, AVG, Malwareybtes, Kaspersky, and Avast offer both antivirus and VPNs in discounted bundles, for the most part.
Recap
With different types of virus scans out there, it's important to choose the right one, and to perform it at the right time. Otherwise, you can be stuck watching your computer slow down as it scans every file you've ever downloaded. However, once you know which scan to choose, keeping your devices safe is easy, as the antivirus software does most of the work for you. The easiest way to protect yourself from viruses is to do scheduled scans; that way, you'll never forget to do them manually.
FAQs
We're set on answering all of your questions about running antivirus scans.