Best Antivirus for Android
There are hundreds of antivirus apps in the Google Play Store, but these five stood out as the best of the best.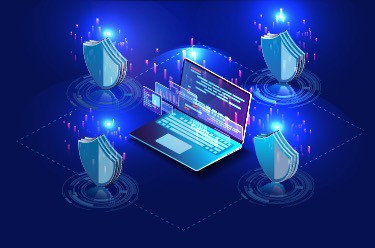 1,500+ research hours
40+ antivirus tested
200+ malware removed
20+ hours of total scan time
6 antivirus recommended
Let's face it: Android is a great mobile operating system, but the sheer number of viruses and malware capable of infecting Androids is concerning. That's why having reliable antivirus software is a must for Android-users. Now, the keyword there is "reliable". While there are hundreds of Android antivirus apps, only a small percentage can truly provide virus and malware protection. We took a dive and tested those apps to see which ones are the best for our readers, and these five options stood out. For one, because they all had near-perfect Google Play Store ratings, but more importantly, because they had the features we want from an Android antivirus.
Our Testing Statistics
| | |
| --- | --- |
| Testing length | 6 months |
| Minimum app rating | 3 stars |
| Maximum annual cost | $69.95 |
| Shortest refund period | 30 days |
According to the latest reports, about 480,000 Android malware samples are being added to virus databases per month.1 That's certainly a cause for concern, but also a strong motivator to get antivirus for our Android devices sooner rather than later. In addition to Trend Micro and AVG, we tested out three other Android antivirus apps that we deemed worthy of being on this list, namely, Avast, TotalAV, ESET, and Kaspersky. Which one is best for you? Let's find out!
The Best Android Antivirus Protection at a Glance
| System | TotalAV Antivirus | Kaspersky Antivirus | Trend Micro Antivirus | Avast Antivirus | AVG Antivirus | ESET Antivirus |
| --- | --- | --- | --- | --- | --- | --- |
| Ranking | 1st | 2nd | 3rd | 4th | 5th | 6th |
| Ratings | 9.7/10 | 9.6/10 | 8.6/10 | 8.5/10 | 8.6/10 | 8.4/10 |
| Android App Name | TotalAV Antivirus & VPN | Internet Security | Mobile Security & Antivirus | Avast Antivirus — Scan & Remove Virus, Cleaner | AVG Antivirus Free — Android Virus Cleaner | ESET Mobile Security & Antivirus |
| Google Play User Ratings (as of the time of writing) | 3.9 stars | 4.8 stars | 4.7 stars | 4.7 stars | 4.7 stars | 4.8 stars |
| Annual Price Range | $0.00 - $59.00 | $11.99 - $26.99 | $39.95 - $59.95 | $50.28 - $69.48 | $0.00 - $77.88 | $39.99 - $79.99 |
| Maximum Number of Devices | Up to six | Up to 10 | Up to 10 | Up to 10 | Up to 10 | Up to five |
| Free Trial/Version | Free version | Free version | Seven days of free trial | Free version | Free version | 30 days of free trial |
| Refund Policy | 30 days (annual subscriptions) | 30 days | 30 days | 30 days (for licenses purchased from Avast's website only) | 30 days (Business Editions only) | 60 days |
| On-demand Scans | Yes | Yes | Yes | Yes | Yes | Yes |
| Real-time Scanning | Yes | Premium version only | Yes | Yes | Yes | Yes |
| Firewall | No | Yes | No | Yes | Yes | Yes |
| Our Virus Detection Score | 66.6% | 100% | 66.6% | 60% | 60% | 80% |
| A.V Lab's Detection of Recent Android Malware | 99.90% | 99.90% | 100% | 98.60% | 99.80% | 99.80% |
| Read Review | TotalAV Antivirus Review | Kaspersky Antivirus Review | Trend Micro Antivirus Review | Avast Antivirus Review | AVG Antivirus Review | ESET Antivirus Review |
Summary of the Best Antivirus Apps for Android
Breakdown of the Best Android Compatible Antivirus Apps
We'll Let You In On A Little Secret: Our Methodology
Testing Android antivirus apps is easy, right? You just download them, try them out, and see what works, correct? Well, our review process was a bit more complicated than that, so if you want to test antivirus apps yourself, we'll let you in on our methodology.
Tests… Lots of 'Em
We couldn't call this a review without extensively testing each antivirus app, from the installation all the way to the user experience. We tested each app for at least six months and used both their free and paid-for versions when available. Of course, we followed the testing process that we outlined in our antivirus guide, which included the following.
Installation and Setup
All of the apps we tested came from the Google Play Store, which meant they all followed the same installation process. None of them required side-loading from a third-party website, fortunately. However, some antivirus apps required extra steps for the setup, like signing up for an account, granting system access, or choosing a subscription plan. These extra steps weren't exactly a nuisance as they were necessary for some features to work, but we gave higher marks to the apps that required little to no user action during setup. We specifically liked the apps that jumped right into action and scanned for viruses the first time we opened them.
Piece of Advice: Never download .apk files a.k.a. Android installers from unverified websites, especially antivirus apps.
Scans
The next thing we tested was the apps' ability to scan for viruses and malware, more specifically, how and where they looked for such threats. Most, if not all Android antivirus apps feature a 'Scan' button or something similar on their home screen, and tapping on that would initiate a (you guessed it!) scan of the device. That's what we call an on-demand scan. There were also antiviruses that kept our smartphones protected by continuously running in the background and stopping threats as they happened. By definition, that's called on-access scans, but most apps call it real-time scanning. We like having both on-demand and real-time scans in our arsenal of features, but unfortunately, that wasn't always possible. Many free antivirus apps (and some paid apps) didn't offer real-time scanning, so we made sure to highlight the ones that did.
We also paid attention to where each app searched for viruses and malware. There were antiviruses that scanned all files, folders, and apps by default, which is ideal for those who want to make sure their phones are completely virus-free. However, since full scans take time (about 30 minutes based on our experience), some apps are set to only do a quick scan by default with a separate option to do a full scan. Depending on what you're looking for, both options are acceptable.
Virus Detection Test
If you've read one of our antivirus reviews, you might be familiar with our virus detection test (if you haven't yet, take our Bitdefender antivirus review as a sampler). We took five different viruses, downloaded them, and scored each antivirus based on how many of the five they detected. We originally devised this test for desktop antivirus software, but when we recreated it with Android antivirus apps, we got mostly the same results. The highest score was five out of five, but the average score of the roughly 40 apps we tested was three out of five, or 60 percent virus detection.
AV-TEST Lab Results
We have strong confidence in our ability to test antivirus apps, but we also wanted to see how other antivirus experts rate each app. Specifically, we looked to AV-TEST's independent lab results for the more technical tidbits. They have been testing Android antivirus apps for their ability to detect the most recent Android malware, such as those added to their database in the past four months prior to each test. All of our five top picks got a near-perfect, if not a perfect, score in AV-TEST's most recent round of tests.
The Price Is Right! Or Is It?
The cost is a huge factor when it comes to choosing an antivirus app, so we assessed the price value of each antivirus software. Note that it's not a contest of which is cheapest, but rather, which can provide more value and protection at an affordable price. We'd rather pay for an effective antivirus than go with a free antivirus that lacks necessary features. That's not to say that all free antiviruses are not good enough, though. There were a number of free Android antivirus apps that passed our standards, and we made sure to include some of them in our top picks. If you want to learn more about free antivirus software, check out our review of the best free antiviruses.
Another factor was the number of devices they protected. Since antivirus is a must for Androids— and really all types of consumer electronic devices— we included options that could protect multiple devices within a single subscription. We found that in most cases, a standard antivirus subscription could protect between one and five devices, although there were some that provided protection to more than 10 devices.
The Fragile Thing Called 'Privacy'
And last but not least, privacy. There were two privacy-related features we checked during our tests. First, what types of access did each antivirus app request? Second, what's their privacy policy?
Access Granted, Access Denied
Antiviruses need access to files and folders to do their job, so it's perfectly normal for an antivirus app to request access to your phone's storage. However, some antivirus apps made requests we weren't comfortable granting, at least without a reasonable explanation. For instance, some apps asked permission to access our camera, which was oddly suspicious because that's not a place where a virus could hide. We later found out that it's for a feature that would take snapshots in case our phones got stolen, but seeing the permission request certainly freaked us out a little.
Our advice is to check the antivirus app's permissions by going to your phone's apps settings. If you spot something suspicious, try denying the permission and see if it affects the app's functionality.
Privacy 101: Be sure to check your antivirus app's permissions in the Android settings. You can turn off permissions that seem suspicious or unnecessary as long as they don't affect the antivirus apps' features.
Privacy Policy: Worth A Read
We know how tedious it is to read privacy policies, but believe us, it's the one step you should never skip. When dissecting the privacy policy of an antivirus company, we check for three things.
What type of data do they collect?
How will they use that data?
With whom will they share it?
This may sound surprising, but most antivirus companies actually collect a lot of data from their customers, including, but not limited to:
Personal information (such as contact details, name, email address, etc.)
Payment information
Browsing data (such as URLs, amount of data used, etc)
Device information (such as MAC and IP addresses, IMEI numbers, and OS version)
Technical and crash reports
Location information
Network data (such as Wi-Fi name)
Usage statistics (such as the number of files scanned, duration of each scan, etc.)
We're not 100 percent on board with these data collection practices. However, seeing that that's the industry norm, we instead gave higher marks to those that allowed us to customize what types of data they collected. Most of the antivirus companies we checked were upfront about their data usage and sharing practices. Privacy is very important to us, so rest assured that our top picks passed our standards when it comes to data collection, usage, and sharing practices.
FAQs
Questions, anyone? Here are our answers to the most frequently asked questions about Android antivirus apps.