Nest vs ADT Comparison
In this review, we're comparing new and old, with Google's Nest Secure, no longer sold by Nest, and ADT, the oldest security company in the U.S.

Best No-Contract Plans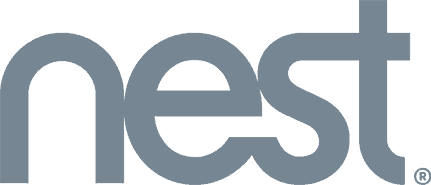 No longer sold by Nest
Google Home automation features
A range of no-contract plans
Best Professional installation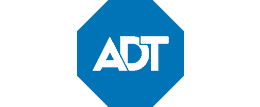 Professional installation on all systems
24/7 monitoring centers nationwide
145+ years of home security innovation
Before Nest discontinued the Nest Secure security system, our experts performed a side-by-side comparison of Google Nest and ADT home security and automation systems. Find out which emerged as the winner.
Key Takeaways From Our Nest vs ADT Comparison:
Nest is customizable with high-tech home security and smart automation features
ADT is more expensive, but offers the best money-back guarantee in the business
Nest offers a high-degree of flexibility with contracts and month-to-month options
Both companies offer total home protection with high-quality equipment
Nest has more options than ADT when it comes to cellular-based home security
This is just a peek into our expert insight on ADT and Nest. But there's much more to the story. Read on to learn about the key differences and similarities with these two leaders in home security.
Nest vs ADT Comparison Overview
Key Differences: Nest vs ADT
Nest offers DIY systems, and ADT requires professional installation
Nest has month-to-month monitoring plans, while ADT requires a contract
ADT has been in business for 135 years longer than Nest, and they boast the customer base to prove it
Nest excels at home automation, while ADT shines at professional-grade home security
Key Similarities: Nest vs ADT
ADT and the Google-owned Nest are both massive companies with deep pockets for research and development
Both companies offer comprehensive home protection with 24/7 monitoring
Both deliver plenty of home automation features and upgrades
Nest and ADT deliver quality equipment with great customer service
Both systems are a great value, even if they cater to different people/demographics
Now let's learn more about Nest and ADT, looking at their strengths and weaknesses to find out which one is right for you. For quick-reference, we provide a 'Category Winner' section beneath each of the categories below.
Home Security Categories We Compare:
Age and Influence 
Nest — Nest has been delivering home automation solutions for about a decade. The company was founded in 2010 by former Apple Engineers. Their flagship product, the Nest Learning Thermostat, was released in 2011 to loads of fanfare. From there, the company continued to gain momentum and influence, selling smart smoke alarms, carbon monoxide protectors, etc. In 2014, Google acquired the brand, and in 2015 Nest officially entered the home security market with Nest Cam. Now owned by Google, Nest has tremendous influence in the security industry.
ADT — Unlike Nest, ADT has been in the home security space for 140+ years. The company was founded way back in 1867 as American District Telegraph. The original home security technology was literally a telegraph alert system. Needless to say, ADT has been innovating over the past couple of centuries. Today, with 18,000 employees, 7 million customers, and a valuation of $15+ billion — ADT is the biggest player in home security. And without a doubt, the ADT brand is here to stay.
Age and Influence Category Winner: ADT
Companies like Nest and Ring are nipping at ADT's heels for market share (Nest has sold over 11 million smart devices in the last 10 years). But the Google-owned company still hasn't caught up to home security giant ADT. ADT's influence and brand recognition is unparalleled. But… this doesn't necessarily make ADT the better choice for home security and automation.
Features and Technology 
Nest — The much newer, smaller, and more nimble Nest offers a range of smart home security and automation devices. These high-tech devices include indoor/outdoor HD security cameras, video doorbell cameras, the highly-praised Nest Learning Thermostat, and smart detectors galore. And that's just scratching the surface. Remember, Nest is now Google-owned. So customers enjoy the latest and greatest innovation when they purchase a Nest 2-in-1 home security + automation system. Nest certainly makes the grade in the features and tech department.
Other notable Nest features and tech include:
DIY installation
Wireless, cellular-based systems
24/7 recording
Preprogrammed disarm times
Smart home ecosystem
Encrypted, Cloud-based Video Storage
Voice alerts
Mobile app
ADT — ADT also delivers total home protection using sensors, motion detectors, indoor and outdoor security cameras, etc. And they are always improving their home automation features and smart gadgetry. Customers can get smart lights and door locks, automatic garage door controls, you name it. The best part — you can control everything from the convenience of your smartphone using ADT's modern mobile app.
Other notable ADT features and tech include:
Landline and cellular-based connections
Home automation features
Flood, fire, and leak detection
Smart switches and plugs
Pet-friendly motion detectors
Mobile app
Features and Technology Category Winner: Nest 
ADT is big. And big things are sometimes slow to move when it comes to rolling out new features and technology. Nest and other startup home security companies are constantly churning out amazing gadgets to keep us safe. And all-the-while ADT is dabbling in other markets like medical alert systems, fire safety, etc. This doesn't mean ADT isn't constantly improving features and tech in the home security space. They are. But they aren't as cutting-edge or fast-to-market as the young guns like Nest. So if you want sophisticated features and tech, Nest is a safe bet.
Monitoring Options
Nest — The monitoring plan with Nest is very straightforward. It's called Nest Secure, and costs $19.99/mo when you sign a 3-year contract, or $29.99/mo when you go month-to-month. 24/7 monitoring is completely optional, and many Nest owners choose to self-monitor their systems and save the monthly subscription fee. But it's always nice to have professionals always at-the-ready if a break-in occurs. Nest outsources its monitoring to Brinks, an ADT-owned security company. How's that for irony? All in all, the Nest Secure monitoring plan is a good value, but nothing to write home about.
>> Learn More: See our Nest Secure Review
ADT — ADT's main professional monitoring plans come in four different packages. They are pricier than Nest's options, ranging from $27.99/mo for ultra-basic home protection, to about $60/mo. for total home security with video and automation. The basic package is hardwired and requires a landline. If you're looking for a wireless cellular connection, you'll be spending upwards of $50/mo. ADT is well-known for delivering reliable home security monitoring to protect your family day and night.
>> Learn More: See our ADT Review
Monitoring Options Category Winner: ADT
ADT is more expensive than Nest, especially for wireless home security. But if you can look past the price tag, you simply cannot beat ADT's 24/7 professional monitoring. It's predictable, reliable, and offers ultra-fast response times. With ADT, you can rest easy knowing that your home is safeguarded by the highly-trained experts at world-class monitoring centers.
Emergency Connections
Nest — Nest cameras, sensors, and other standard equipment is 100% wireless. The connection is cellular-based. This means the devices are powered by local cellular signals, much like a cellphone. Cellular-based systems are becoming all the rage for a reason — they offer a reliable, high-speed emergency connection when you need it most. Nest's cellular security systems do not require a landline.
ADT — ADT's base packages are hardwired and require a landline. If you want to go cellular, you will have to fork out approximately $50 per month for ADT's premium packages. Although landline connections are becoming less common, they still get the job done.
Emergency Connections Category Winner: Nest
In many ways, a cellular connection is superior to a landline connection. And Nest delivers 100% wireless, cellular-based home security. A major benefit to wireless systems is that setup is a cinch — an important topic we cover in our installation section below.
Security Equipment Included 
Nest — The Nest Secure alarm system runs $399 (monitoring optional). With this base package, Nest customers get the Nest Guard (hub station and motion detector), control panel, a couple of entryway sensors, and two Nest Tags (keychain remotes). But remember, Nest is all about customization, so you can upgrade your Nest security system to your heart's content.
Nest equipment upgrades include:
Nest Protect, smart smoke alarm and carbon monoxide alarm
The Nest Learning Thermostat
Nest Doorbell
Security cameras with Nest Aware
And more
You can also purchase Nest bundle packages to get more devices. These bundles run from $500 to $1,150, and well worth the price, especially if you have a larger home.
ADT — ADT's standard packages include a control panel, central hub, a motion sensor, a handful of entryway sensors, wireless remote, and more. The equipment price is folded into the monthly monitoring cost and paid over time.
ADT equipment upgrades include:
Glass break sensors
Video doorbell
Indoor/outdoor cameras
Flood, fire, leak detection
And more
Security Equipment Category Winner: Tie
Both of these companies offer a wide range of home security equipment. And included in the base package is everything you need to get started with home security. When it comes to equipment, you really can't go wrong with either one.
>> Learn More: Best Picks for Home Security Systems
Quality of Equipment 
Nest — Google knows how to make top-quality products. Nest security equipment boasts a sleek, modern design. And every product is built to last. The equipment is impressive, to say the least. But it doesn't quite stack up to the quality of ADT.
ADT — ADT has all of their security equipment manufactured by big-name companies like General Electric and Honeywell. The home security company has built a solid reputation for offering best-in-class equipment that stands the test of time.
Quality of Equipment Category Winner: ADT
ADT has been innovating and improving their products for 145 years, compared to Nest's 10 years. So it's only natural that ADT brings superior quality to the market. From sensors and control panels, to cameras and automation equipment, ADT delivers the goods. With that said, Nest takes a slight edge when it comes to design aesthetics.
Home Automation 
Nest — Nest truly shines in this category. Their systems integrate seamlessly with third-party home automation platforms. And Nest itself offers a lineup of smart devices. Get their Nest Doorbell (See our Nest Doorbell Review), Nest x Yale smart locks, smart environmental sensors, their ever-popular smart Learning Thermostat that lets you control your temps from just about anywhere in the world, and more. The Google-owned company will continue to innovate and release the latest and greatest in smart home automation. Nest is dialed-in when it comes to smart devices.
ADT — Similar to Nest, ADT has a strong lineup of smart home devices. Customers can purchase HD video doorbell cameras, smart door locks, smart lights and thermostats, and more. While ADT sells home automation equipment, it's not exactly their strong suit… yet. And if you want access to these smart features, you'll need to purchase one of ADT's premium plans that start at about $50/mo. Not cheap.
Home Automation Category Winner: Nest
Nest deserves victory in this category. They offer some of the finest home automation in the industry. After all, the company got its start making smart devices. They sold only smart home automation gear for their first five years in business. And Nest continues to offer the 'easy life' of smart home automation at surprisingly affordable prices.
Ease of Installation 
Nest — Nest offers easy-to-install wireless home security systems. These DIY systems take virtually no handy skills and can be set up in a matter of minutes. With DIY installs, you don't have to wait around for a technician to show up. You also don't need to drill into walls, splice circuits, or such. This feature alone makes systems like Nest attractive to the average American. It's worth noting that Nest does offer professional installation for an extra fee.
ADT — Unfortunately, ADT requires professional installation. Although professional installation sounds nice (and it is), many buyers want the option to do it themselves. But alas, ADT technicians must visit your home and set up the system to their standards. ADT's installation fee costs between $99-$199. The good news is that your system will be installed correctly, and the technicians will stick around to help you learn the system.
Ease of Installation Category Winner: Nest
More people are waking up to the genius of do-it-yourself setup. And unlike ADT, Nest offers DIY set up with all of their packages. It's simple, fast, and saves you an installation fee.
Customer Service 
Nest — Nest security has a range of customer service resources. You can visit their website to read and watch articles and video-guides, how-to tutorials, and access the Nest community. If you can't find what you need online, Nest also staffs a decent customer service call center. Overall, Nest offers great customer service.
ADT — ADT boasts an A+ BBB rating. But that doesn't mean the company is without its critics, complaints, and problems. It's to be expected when a company has 7+ million customers, 18,000 employees, and a hand in multiple industries. There's always room for improvement, but ADT more than makes the grade for customer service.
Customer Service Category Winner: Tie
Whether you go with Nest or ADT, you shouldn't have a problem reaching a capable person who can guide you in the right direction. Both companies offer pretty good customer service.
Contracts 
Nest — Contracts can be a big pain, that's why Nest offers a no-contract option. Of course, if you go this route, you have to buy your equipment upfront. But they make it affordable enough for the average person. Nest does require an agreement with a cell carrier like T-Mobile for cellular backup to alert the monitoring center when sensors are triggered. The flexibility Nest offers with no-contract home security cannot be beaten.
ADT — ADT requires contracts across the board. Customers will have to sign a 2-year or 3-year contract. So if you're averse to commitment, you should avoid ADT. However, the company does offer an impressive 6-month money-back guarantee — the best in the business.
Contracts Category Winner: Nest
Why sign a contract when you don't have to? If you can afford to purchase the equipment upfront, you will enjoy Nest's month-to-month home protection that you can cancel anytime. Or better yet, self-monitor your system and avoid the subscription cost altogether. Nest gives you options.
Cost and Value
Nest — The standard Nest Secure system costs $399 upfront. This includes everything needed to get started, but you can always purchase additional devices for more comprehensive protection. Then, the monthly monitoring plan is only $19.99/mo. (with three-year contract), or $29.99 month-to-month. Nest is affordable and its systems and upgrades are chock-full of value. But be careful, the cost of upgrades can add up pretty quick.
ADT — ADT home security packages start at $27/mo. and go up to about $60/mo. The good news is that you don't have to pay for the equipment up front. But it's not like you get the equipment for free. You will pay for it over time in the (pretty steep) monthly monitoring fee. ADT offers premium home security, professional installation, and best-in-class monitoring — and they certainly charge for it. But remember, you get what you pay for.
Cost and Value Category Winner: Nest
This is a difficult category to judge. Both home security systems have their strengths and weaknesses. But overall, Nest simply offers more home protection and automation for the price. It's also nice to have the option to sign an agreement or go with month-to-month flexibility. ADT is far more rigid with its offerings. But who could blame them? ADT is the grand-daddy of the home security industry, and it's not like they're hurting for customers.
Whether you choose Nest or ADT, you'll get reliable home security and access to enough upgrades to transform your house into the safest and smartest home in the 'hood. But we can only have one winner. See below for our expert at-a-glance analysis of the category winners.
Age and Influence: Winner – ADT
Features and Technology: Winner – Nest
Monitoring Options: Winner – ADT
Emergency Connections: Winner – Nest
Security Equipment Included: Winner – Tie
Quality of Equipment: Winner – ADT
Home Automation: Winner – Nest
Installation: Winner – Nest
Customer Service: Winner – Tie
Contracts: Winner – Nest
Cost and Value: Winner – Nest
Overall Winner – Nest
The Bottom Line
Hopefully, our Nest vs ADT comparison has been informative and helped you find the right system for you. Both companies offer plenty of products and services to secure your home and protect your family. But as you've seen, the two companies differ in many categories, and since Nest is no longer sold, we recommend ADT. They are a long-standing company with a proven track record of reliable service and offer plenty of smart automation features. If you're willing to pay the high price, ADT just might be the home security system you've been waiting for.