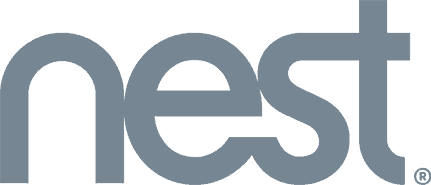 How Much Do Nest Cameras Cost?
All the prices of Nest's current and upcoming cameras

Individual cameras range from $99.99 to $279.99
Discounts on multi-camera packs with two to four cameras from $189.98 to $596
Nest Aware subscriptions cost either $6 or $12 per month, or $60 or $120 per year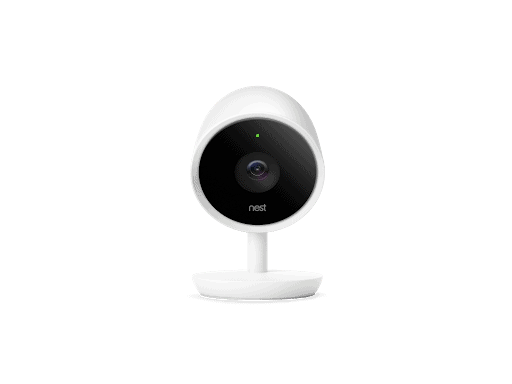 All of our content is written by humans, not robots.
Learn More
By

&

Last Updated
Jul 12, 2023
Note: While all of Nest's cameras are still available, Google has removed Nest Secure.
It's no secret that Google Nest makes some of the best smart security cameras in the business, but for a long time, we've considered its pricing a little steep. However, Nest released a revamped lineup of security cameras recently, which includes a $179.99 Nest Cam.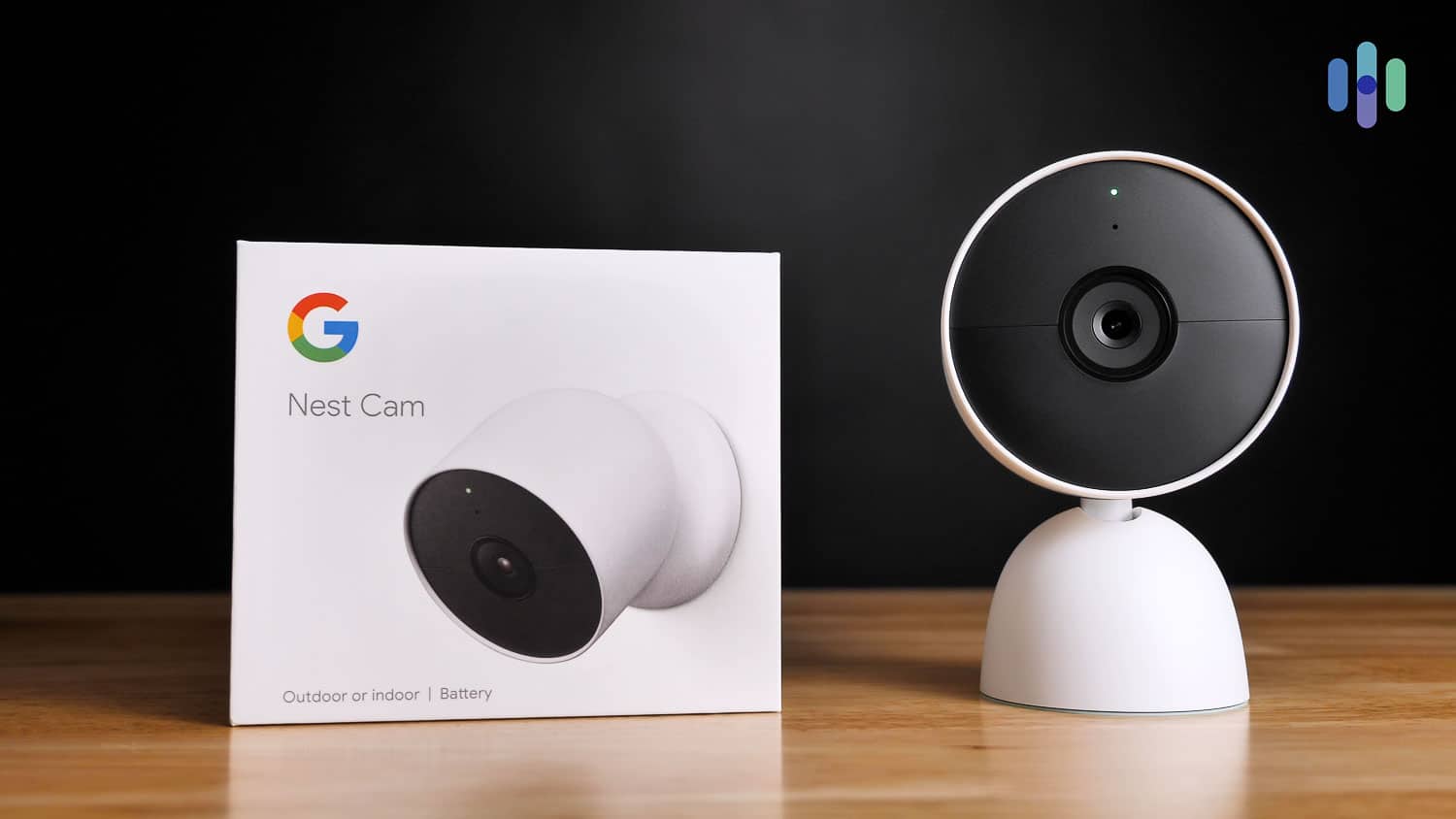 Let's get down to brass tax about what you'll really pay for Nest's new lineup, namely the Nest Cam Battery, the Nest Cam Indoor, and the Nest Cam Outdoor. Note that Nest will add two more cameras later this year, the Nest Cam Floodlight and a wired, indoor-only version of the Nest Cam, so consider that if you're planning to buy cameras from Nest.
Models and pricing
| Nest camera models | Cost of one camera |
| --- | --- |
| Nest Cam Battery | $179.99 |
| Nest Cam Floodlight | $279.99 |
| Nest Cam (wired/indoor-only) | $99.99 |
Google Nest Cam's Fiercest Competitors
Google Nest Cams are some of the smartest, most smart home-friendly security cameras, but they are not the only top options. Lorex, Ring, and Arlo also offer formidable smart security cameras, so if you find Nest's limited lineup lacking, look to these three security camera providers for more options: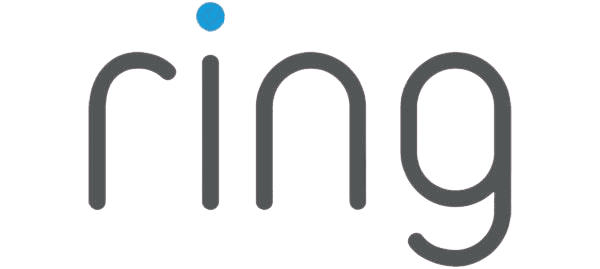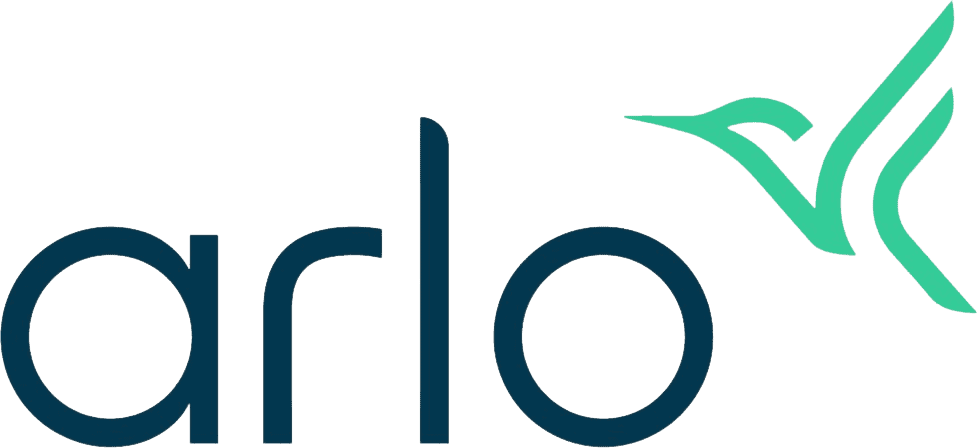 Equipment Costs: How Does Nest Compare To Other Cameras?
A year or so ago, we would have told you to look elsewhere if you're on a super-tight budget, as Nest's cameras were expensive then. The Nest Cam IQ Indoor cost $300 a piece, while the Nest Cam IQ Outdoor cost $329 each. However, since Nest discontinued both cameras and replaced them with the less expensive Nest Cam Battery, the lineup became more budget-friendly. Let's take a look at each camera.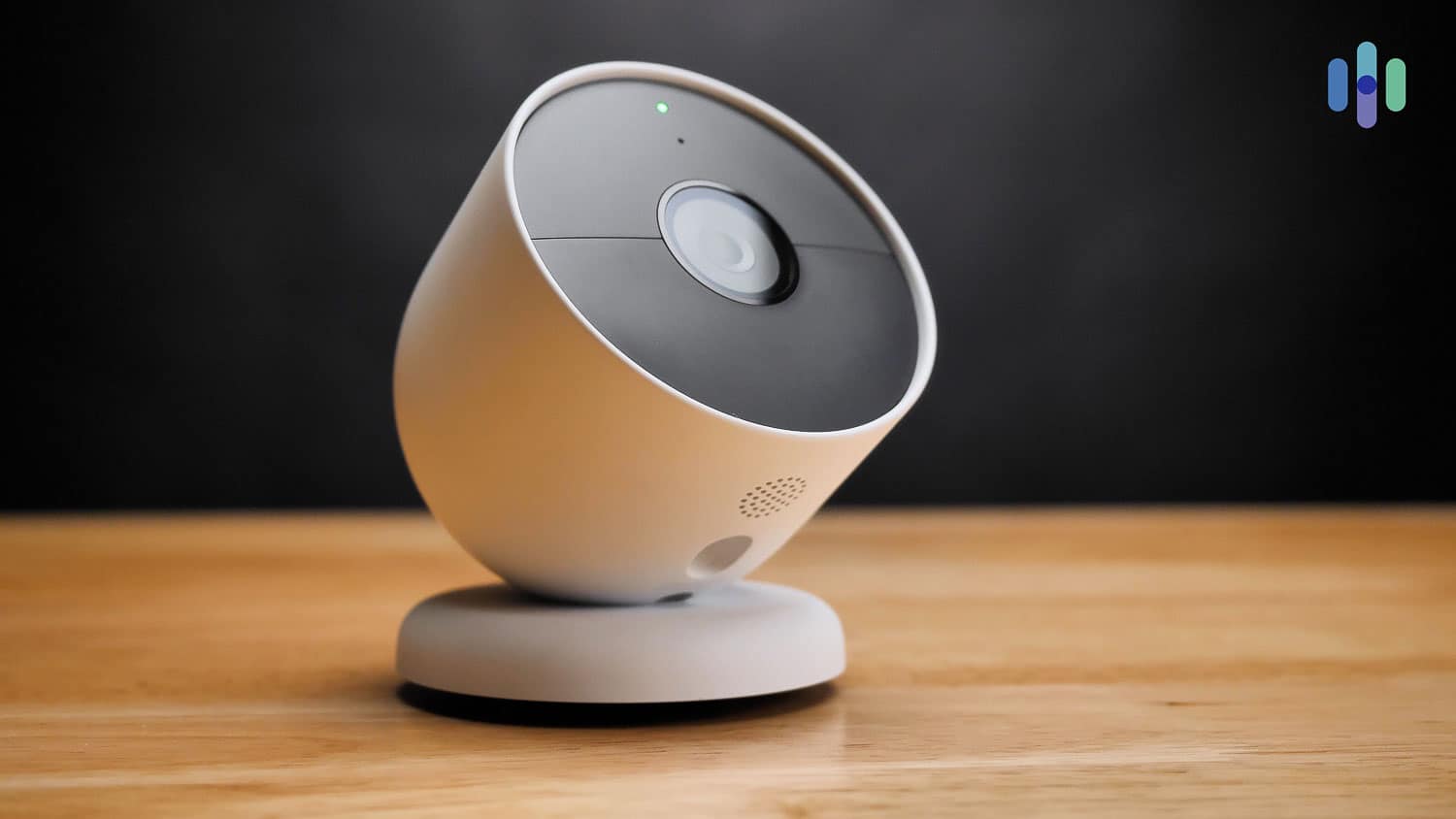 Cameras and Packages
Nest's camera prices start at $129.99 for the original Nest Cam Indoor, about $30 more than the typical indoor camera. However, later this year, Nest will release a wired, indoor-only version of the new Nest Cam Battery, which will retail for $99.99. It will be the first sub-$100 camera from Nest, so we're excited to see how it will perform.
For now, details about the camera are scarce, although there are indications that it will have the same features as the Nest Cam Battery minus the battery and weatherproofing.
On the outdoor camera front, the Nest Cam Outdoor costs $199, which is actually a pretty average cost for outdoor cameras in general. Additionally, Nest plans to release the Nest Cam Floodlight soon with a $279.99 price tag.
It's a little more expensive than the Nest Cam Outdoor, but it will come with a set of floodlights built-in and AI features similar to that of the Nest Cam Battery, discussed below. The Nest Cam Floodlight reminds us of the $249.99 Ring Floodlight Cam Pro.
Now here's the interesting part. Nest's newest camera, the Nest Cam Battery, is a battery-powered indoor and outdoor camera that costs $179.99. You can buy it now, and its hardware specs— 1080p HD video, 130 degrees field of view, waterproofness— reminds us of the Arlo Essentials, which Arlo priced at $129.99.
However, the Nest Cam Battery has smarter features, like person detection and the ability to record while offline for a short time. It can also recognize familiar faces if you subscribe to Nest Aware. More on that later.
We think $179.99 is a fair price for the new Nest Cam, considering that the discontinued Nest Cam IQ Indoor and Outdoor had almost the same features but for almost twice the cost. In any case, read our Nest cameras review, Nest Cam Indoor review, Nest Cam Outdoor review, Nest Cam IQ Indoor review, or Nest Cam IQ Outdoor review to familiarize yourself with how Nest cameras perform.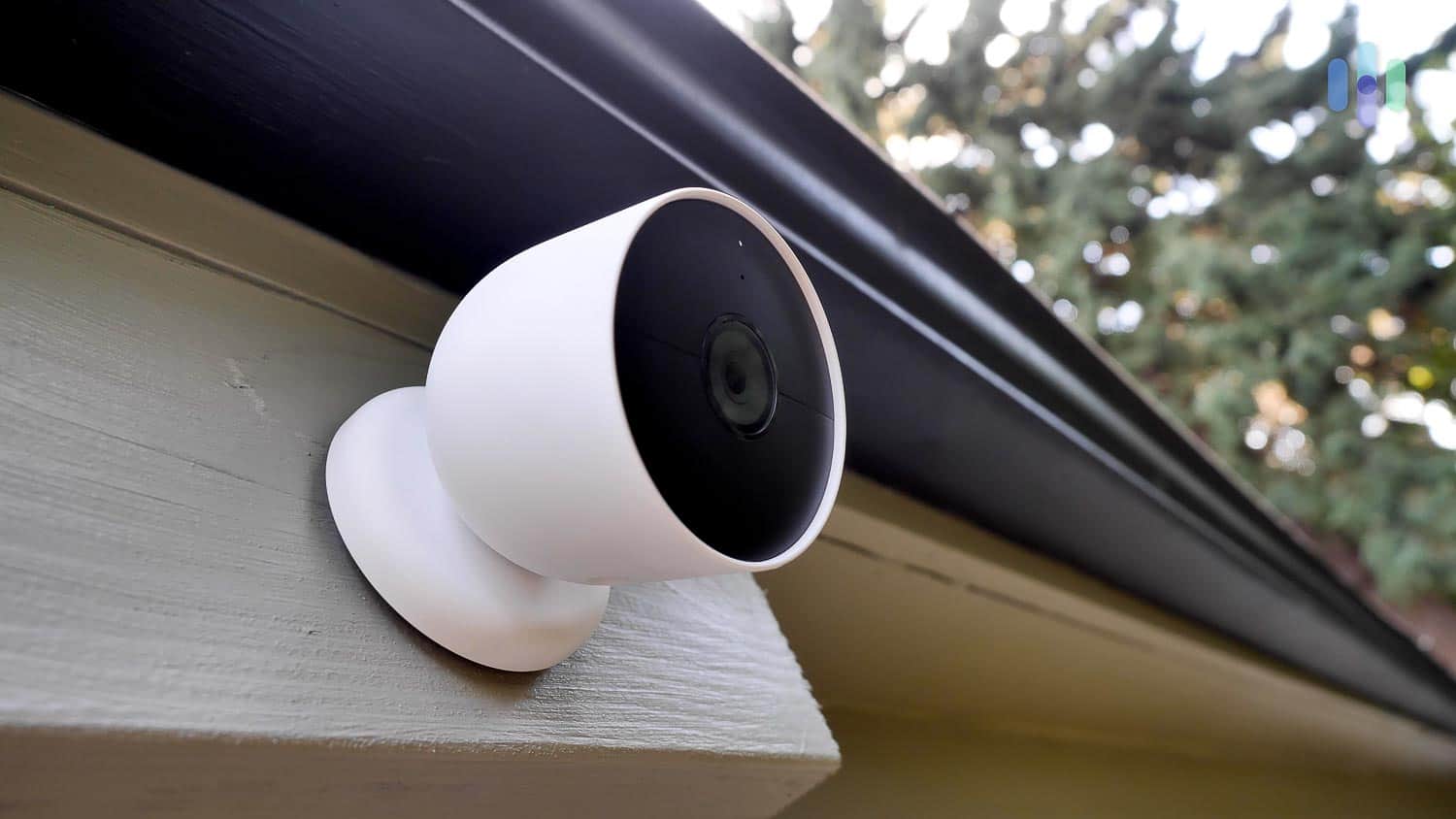 | Number of Cameras | Nest Cam Battery | Nest Cam Indoor | Nest Cam Outdoor |
| --- | --- | --- | --- |
| 1 | $179.99 | $129.99 | $199 |
| 2 | $329.99 | $259.98 | $298 |
| 3 | $539.97 | $389.97 | $447 |
| 4 | $596 | $519.96 | $586 |
| 5 | $899.95 | $549.95 | $735 |
Ranging from just $199 to $399, those on a budget should choose Nest's original cameras rather than their higher-quality IQ cameras. Get started on Amazon.
As you can see from the above chart, Nest gives discounts sometimes if you buy multi-camera packs. Sure, these cameras are nowhere near as cheap as the $20 Wyze Cam or even the Ring Stick Up Cam Battery, an outdoor camera that retails for $99.99. However, we think Nest makes it worthwhile given its advanced features.
It'll really come down to the customer at hand, and whether you value budget or quality. Also, look out for Nest camera Prime Day deals and Nest camera Black Friday deals.
FYI: If you want a versatile camera that can work indoors and outdoors and has smart features, buy the $179.99 battery-powered Nest Cam. It has better video quality and better features than the original Nest Cam Indoor and Nest Cam Outdoor.
Camera Accessories
Nest also offers a few accessories to go along with its cameras, namely power adapters, charging and USB cables, and a yard sign.
| Name of Product | Compatibility | Price |
| --- | --- | --- |
| Nest Cam stand | Nest Cam | $29.99 |
| Nest Cam weatherproof cable | Nest Cam | $34.99 |
| Nest Cam charge cable | Nest Cam | $14.99 |
| Power adapter | Nest Cam Indoor | $10 |
| USB cable | Nest Cam Indoor | $10 |
| Yard sign | n/a | $19 |
| Weatherproof power adapter | Nest Cam IQ Outdoor | $49 |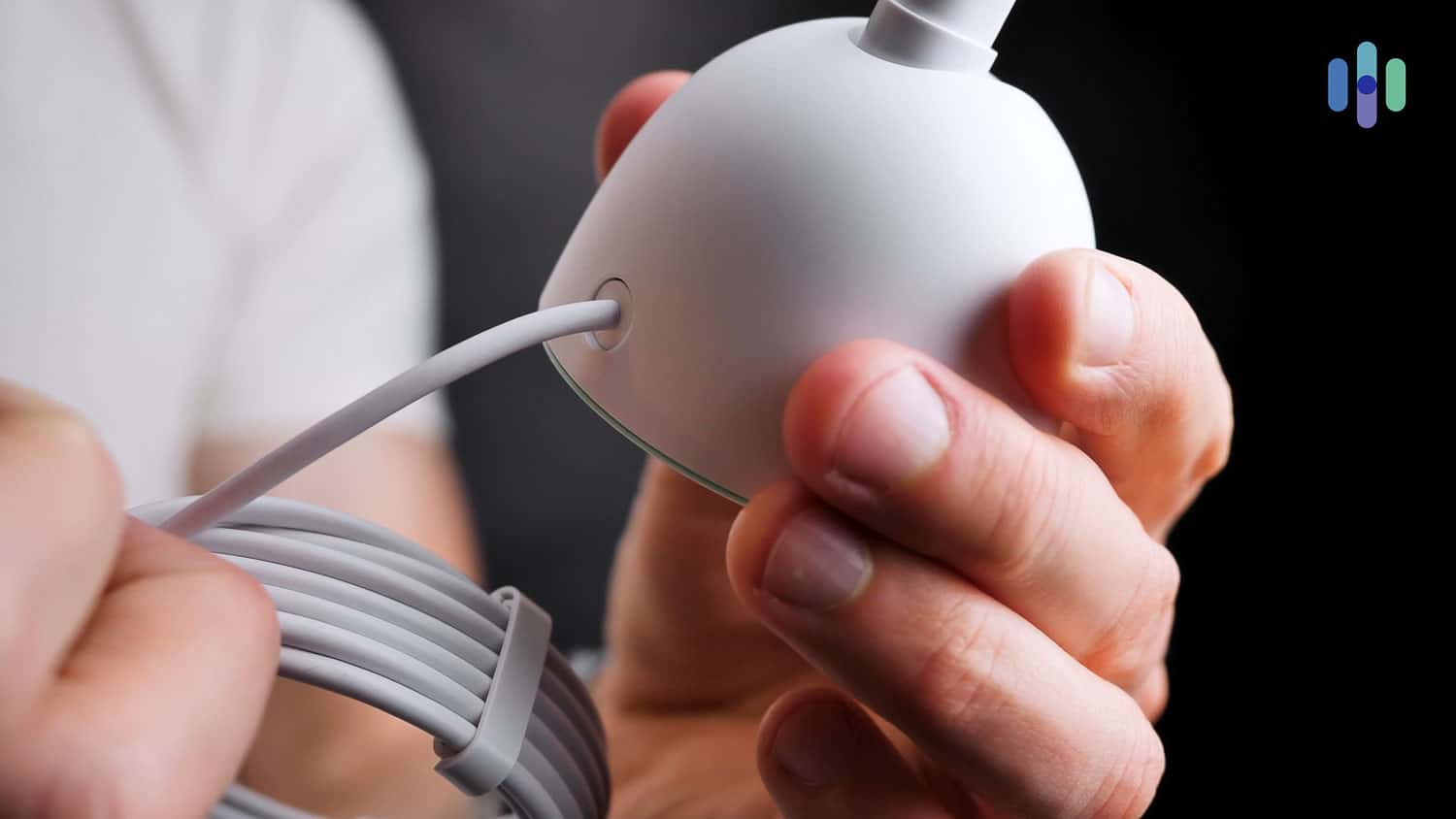 It's been proven that security cameras can deter, or at least displace, crime1 from happening in the first place. Given that the average loss from a burglary is $2,661 according to the latest data from the FBI,2 that cost should be factored into the equation when deciding how much you want to spend on home security, including the cost of your security cameras.
Storage Costs
One huge disadvantage of Nest used to be its astronomical storage costs, but since we complained last, Nest has lowered them pretty significantly. Now, 30 days of cloud storage costs only $6 a month or $60 a year, while 60 days cost $12 a month or $120 a year. Without these subscriptions, all we got were three hours of standing photo storage of motion events for our Nest Cam Indoor and Nest Cam Outdoor, and three hours of event video storage for the Nest Cam Battery.
| | Free Plan | Nest Aware Plan | Nest Aware Plus Plan |
| --- | --- | --- | --- |
| 24/7 video history in days | No | 0 | 10 |
| Video history in days | 0 | 30 | 60 |
| Person detection and facial recognition | No | Yes | Yes |
| Create and share clips | No | Yes | Yes |
| Activity zones | No | Yes | Yes |
| Free Nest Mini | No | With Annual Plan | With Annual Plan |
| Monthly Price | $0 | $6 | $12 |
| Yearly Cost | $0 | $60 | $120 |
| Annual Savings | none | $12 | $24 |
Are those the lowest cloud storage prices on the market? No, of course not; for example, Ring charges only $3 a month or $30 a year for 60 days of cloud storage, a quarter of the cost of Nest.
Still, we think Nest cameras are worth their cloud storage costs. A few more dollars a month probably won't break the bank, especially since Nest Aware includes more than just storage. Here's what else the subscription included:
Facial recognition and person detection: Person detection meant that instead of getting alerts every time our cameras detected motion, we got notifications only when they detected people, resulting in fewer notifications. As for the battery-powered Nest Cam, which already has person detection, Nest Aware adds familiar face alerts, a.k.a. facial recognition.

| Nest camera | Person detection | Facial recognition |
| --- | --- | --- |
| Nest Cam | Included | With Nest Aware |
| Nest Cam Indoor | With Nest Aware | No |
| Nest Cam Outdoor | With Nest Aware | No |
| Nest Cam IQ Indoor/IQ Outdoor | Included | With Nest Aware |
| Nest Cam Floodlight | Included | With Nest Aware |
| Nest Cam (wired/indoor-only) | Included | With Nest Aware |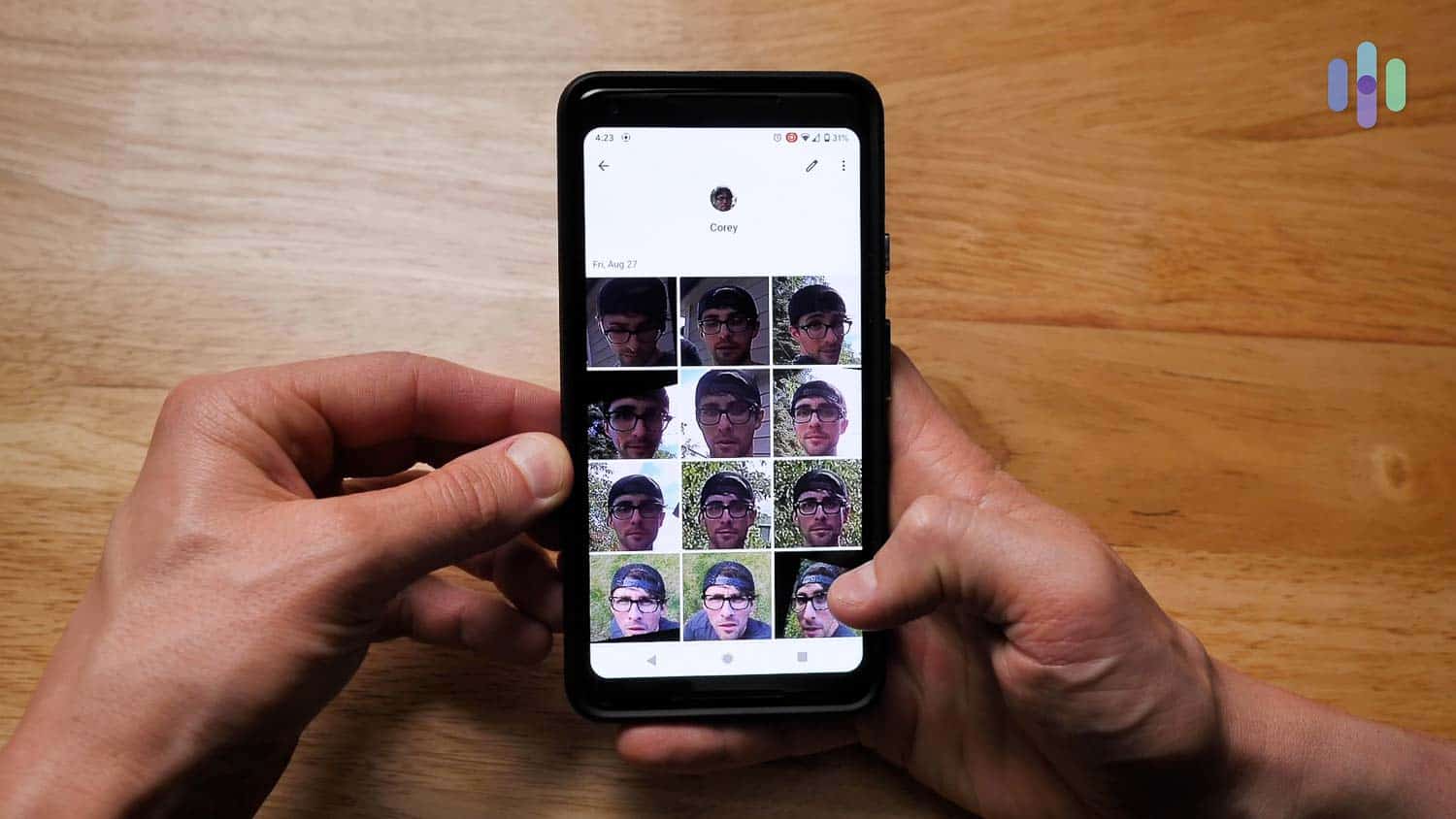 Create and share clips: One of Nest's biggest drawbacks is its lack of local storage on any of its cameras; not a slot for a micro-SD card in sight! Instead, we had to download clips from the Nest app onto our phones, and from there, transfer the clips to our hard drive for safekeeping.
Activity zones: Activity zones are another great way to make for more specific (and necessary) notifications. Basically, we drew a line around the areas we wanted our Nest cameras to pay attention to and the areas we wanted them to ignore. For our outdoor cameras, this meant cutting out the sidewalk and street, ignoring the cars and passersby, not to mention the squirrels. With fewer notifications, we got alerted only when it mattered.
24/7 continuous recording: Only the top-tier Nest Aware plan allows for up to 10 days of continuous recording. While we definitely didn't need this feature, we could see it being super useful for business owners in particular. Although Nest didn't make our list of the best business security systems, we consider continuous recording a crucial feature for any small business owner.
As a side note, if you're planning to record continuously using the battery-powered Nest Cam, you'll need to keep it plugged into a power outlet. It only records event videos, like motion clips and familiar face clips, when running on batteries.
Tip: Try Nest Aware free for one month if you sign on for a monthly or annual plan.
Nest and the Smart Home
Nearly half of people who use voice assistant technology say that they don't know where to start when trying to accomplish a task,3 which is why we put together this section to show you exactly how to control your Nest cameras using your voice alone.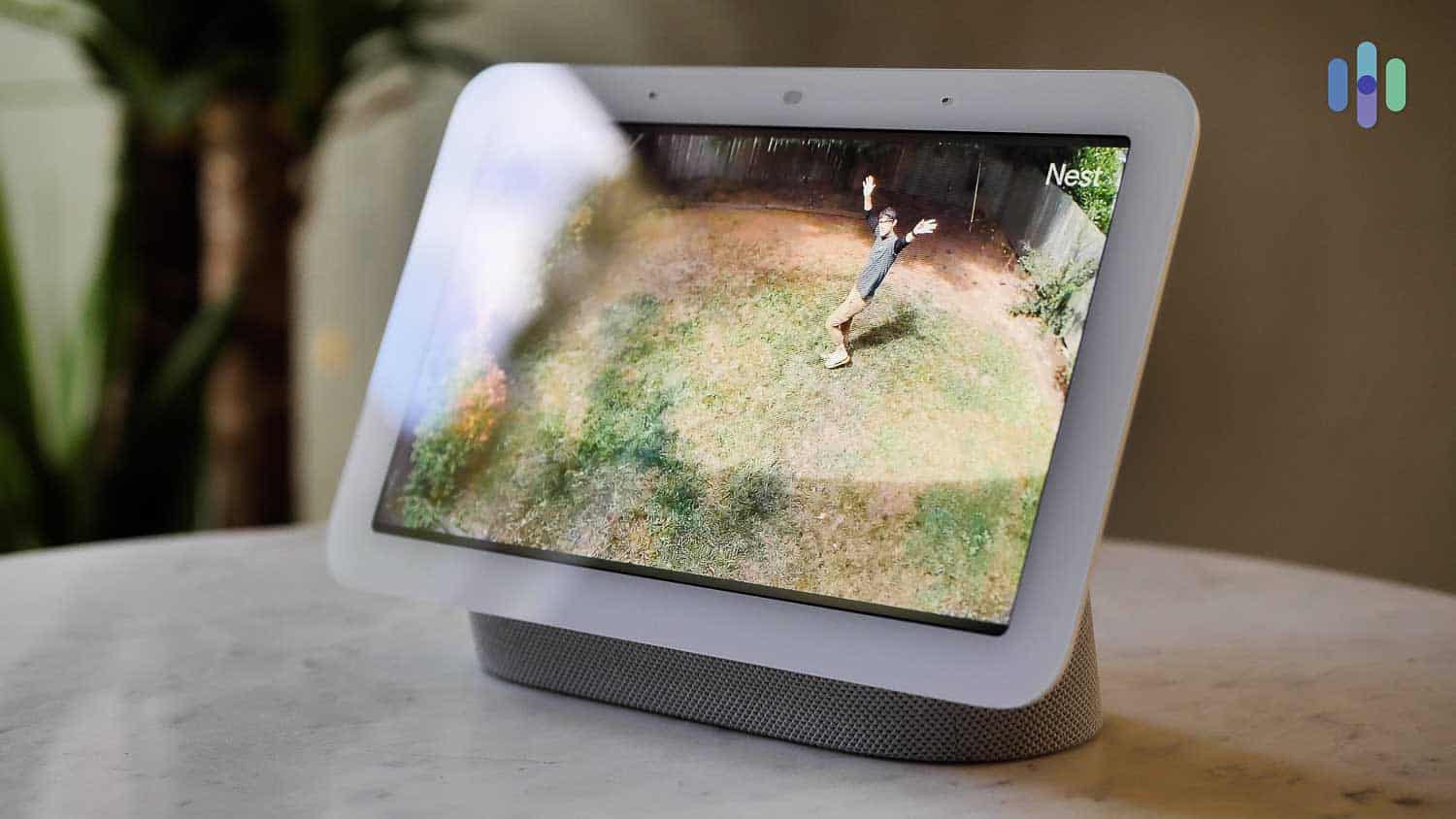 Google owns Nest, so naturally, all of the Nest cameras work with Google Assistant. But they also work with Alexa, other Nest products like the now-discontinued Nest Secure security system, Nest smart speakers and smart displays like the Nest Hub Max, the Nest Doorbell, smart thermostats, third-party IoT devices; the list goes on. When we had all our devices set up, it was nice to have to use only one app for everything, as our lives are more than hectic enough!
But let's talk more about what voice commands we used with the Nest cameras specifically.
Alexa
We used Alexa to show footage from our Nest cameras on our Echo Shows, Echo Spots, Fire Tablets Generation seven and up, and Fire TV simply by saying "Alexa, show the front yard camera". When we were done, we said "Alexa, hide the front yard camera". However, that was where the integrations ended. We couldn't turn the cameras off or on using Alexa; rather, we had to do that in the app.
Google Assistant
With Google Assistant, we had a lot more commands to try out, from showing our footage on Nest Hubs, turning our cameras on and off, and asking if they were on or off. We'll admit that we were a bit underwhelmed, as we couldn't arm or disarm the cameras with Google Assistant. That being said, the Nest cameras certainly work better with Google Assistant than they do with Alexa.
Works with Google Nest
In addition to the two most well-known voice assistants, our Nest cameras also worked with a bunch of other IoT devices from third-party companies. Here are some of the third-party devices we paired with our Nest Cams:
Smart lighting: LIFX, Philips Hue
Smart locks: Yale
Smart plugs: Kasa, iHome
Dimmers and switches: Wemo, TP-Link, Lutron, Bond
Smart speakers: Echo Flex
Smart home hub: INSTEON
With so many connected devices available, we had fun syncing our Nest cameras up to our lights, having them turn off when our system was armed so it looked like we were home. We also had our Echo Flex smart speaker announce when our cameras detected people, which was helpful when we were waiting for deliveries upstairs. All in all, Nest's smart platform integrations are one of its greatest strengths.
Why Nest Is Worth It
Do you remain unconvinced of Nest's worth? Here's why we think its cameras are worth it:
Excellent video: While the original Nest Cam Indoor and Nest Cam Outdoor have the industry standard of 1080p HD, the battery-powered Nest Cam turned it up a notch with 1080p HD plus HDR, making our footage free of glare and shadows especially when we used our cameras outdoors.
Infrared night vision: With up to 12 infrared LED sensors, the Nest cameras made things super clear, even in the middle of the night when a friend was arriving from a red-eye flight.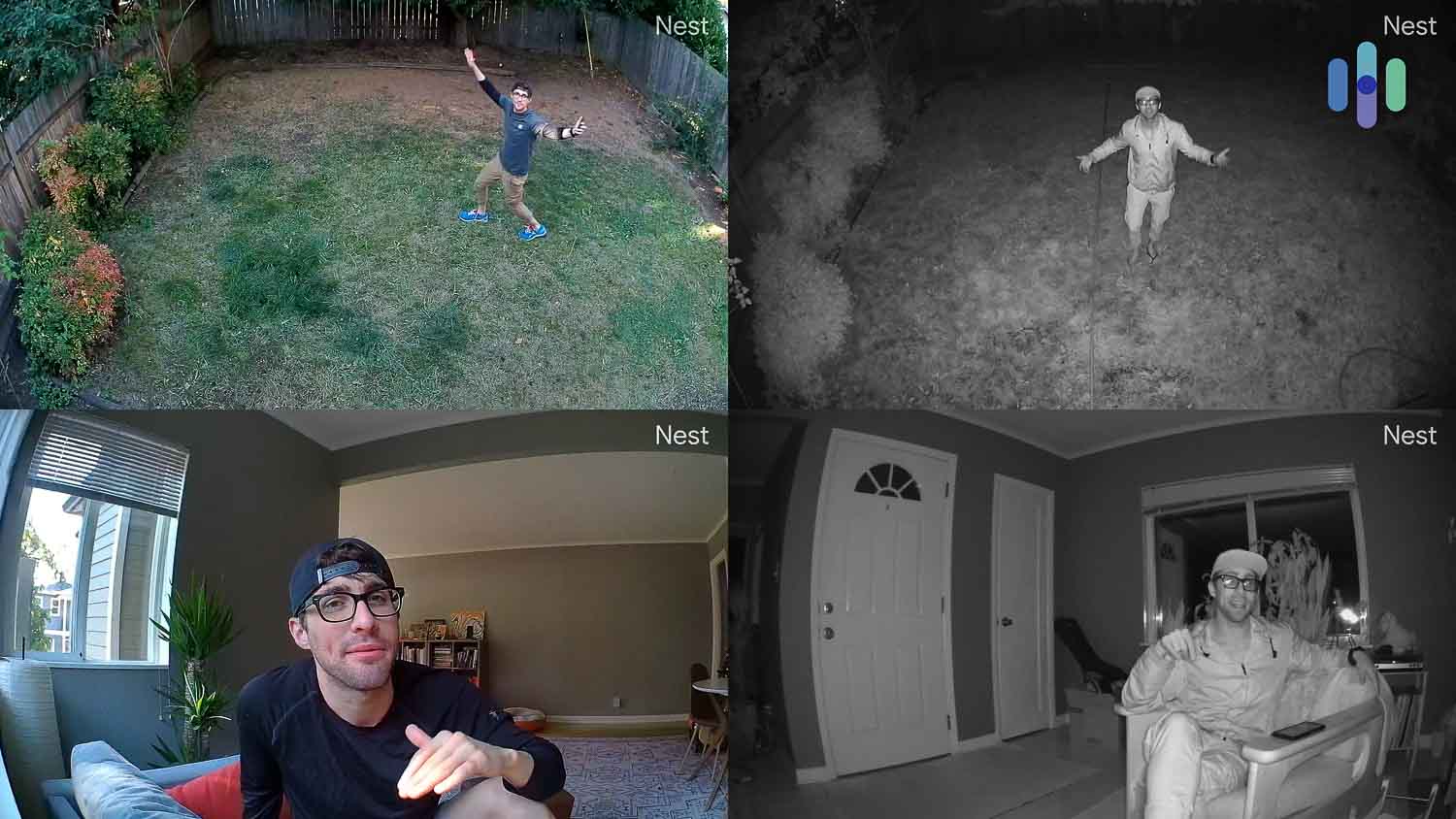 Two-way audio: Powerful speakers and microphones made speaking to people remotely a real treat, whether we were doing it through the Nest app or from a Nest Hub.
Smart platform integrations: As we detailed above, Nest cameras work with not only Alexa and Google Assistant, but also with connected devices from top companies like LIFX, Philips Hue, and WeMo, to name a few, resulting in some convenient home automation.
Artificial intelligence: Person detection and facial recognition meant that we didn't get false alerts all day, unlike some cameras we've tested before (looking at you, Blink!).
Nest app: Even if we didn't pay for cloud storage or anything after the cost of our equipment, we could still live stream footage and receive motion notifications from the Nest app, easy to use and available for iOS and Android devices.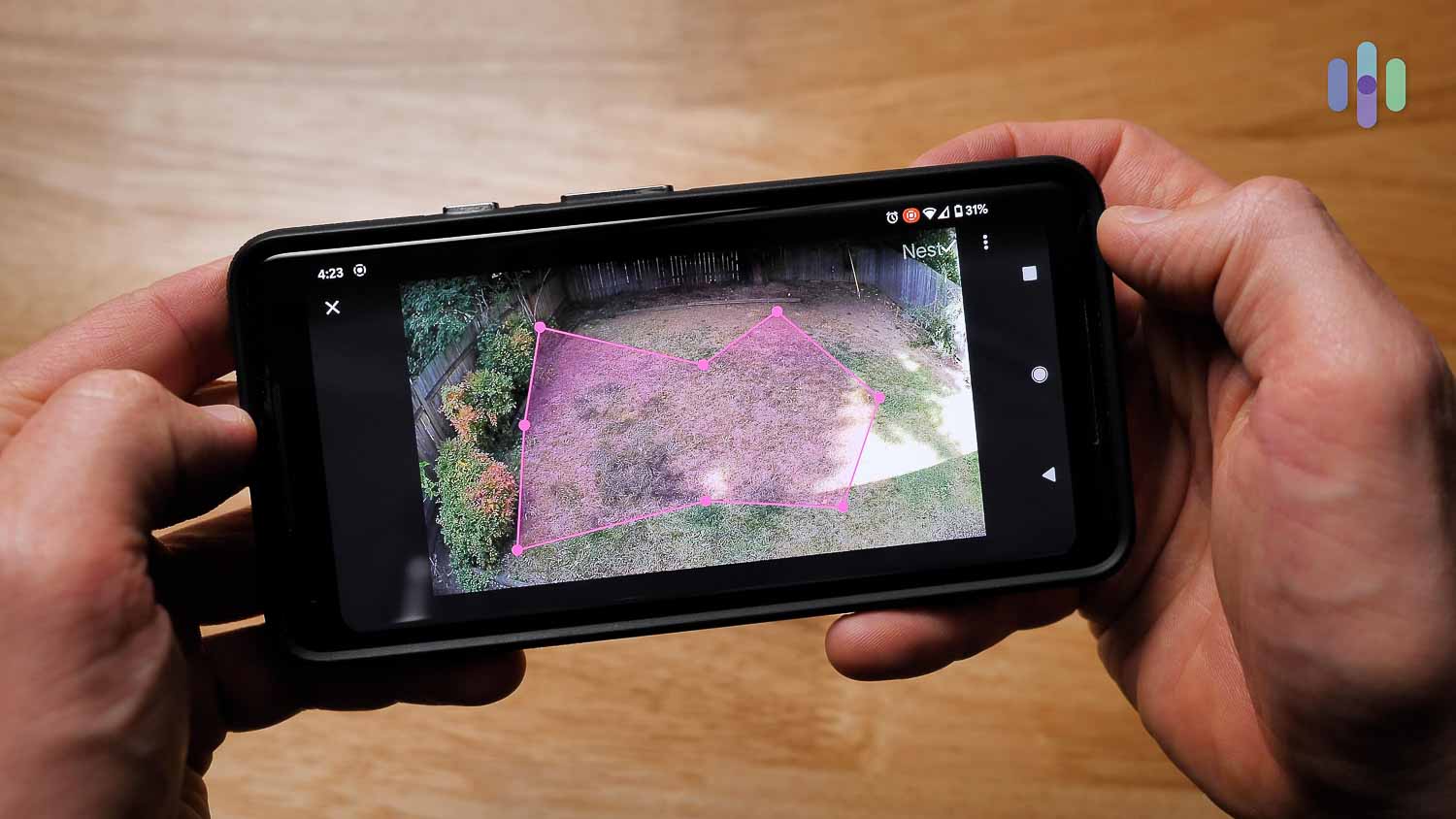 Despite Nest making a more affordable smart camera in the Nest Cam, we totally get it if Nest cameras and subscriptions are too hard on your wallet. For more options, check out our pages for Ring camera pricing and Blink camera pricing, two more affordable smart security camera brands.
See how Nest stacks up against the competition
For a closer look at how Nest performs, we compared it with other popular security systems.
Recap
That's all there is to know about paying for Nest cameras! While they certainly aren't the cheapest options around, people that value high-quality video, person detection, and facial recognition won't mind shelling out some extra bucks for these options.