Nest Doorbell Review: Wired and Battery
Learn about Nest's latest wireless video doorbell
What We Like
Superb video quality: With HDR, a 3:4 aspect ratio, up to six times digital zoom, and a 960 by 1280 resolution, the Google Nest Doorbell offers superb video quality.
Smart platform integrations: Not only did the Nest Doorbell integrate with Google Assistant and Alexa; it also worked well in conjunction with other Nest cameras and products.
Artificial intelligence: The Nest Doorbell was able to distinguish people from moving objects, animals, and vehicles, resulting in necessary notifications only. And with Nest Aware, we could even put a name to familiar faces, which made our notifications even more specific.
What We Don't Like
A bit pricey: At $179.99, the newer generation Nest Doorbells are more affordable than the Nest Hello, but they are still a bit pricey compared to other doorbell cameras on the market.
Nest Aware is required to access all features: On top of the cost of the device itself, we found ourselves paying a monthly fee to enjoy many of the doorbell's features including event history and facial recognition, although the camera does include person detection.
No local storage: In order to see our footage after the fact, we had to pay for a Nest Aware subscription, as the doorbell didn't have a slot for a micro-SD card.
Bottom Line
Google Nest's take on the video doorbell is nothing short of top-notch. We were notified every time it detected a person, seeing and speaking to our visitor through the Nest app.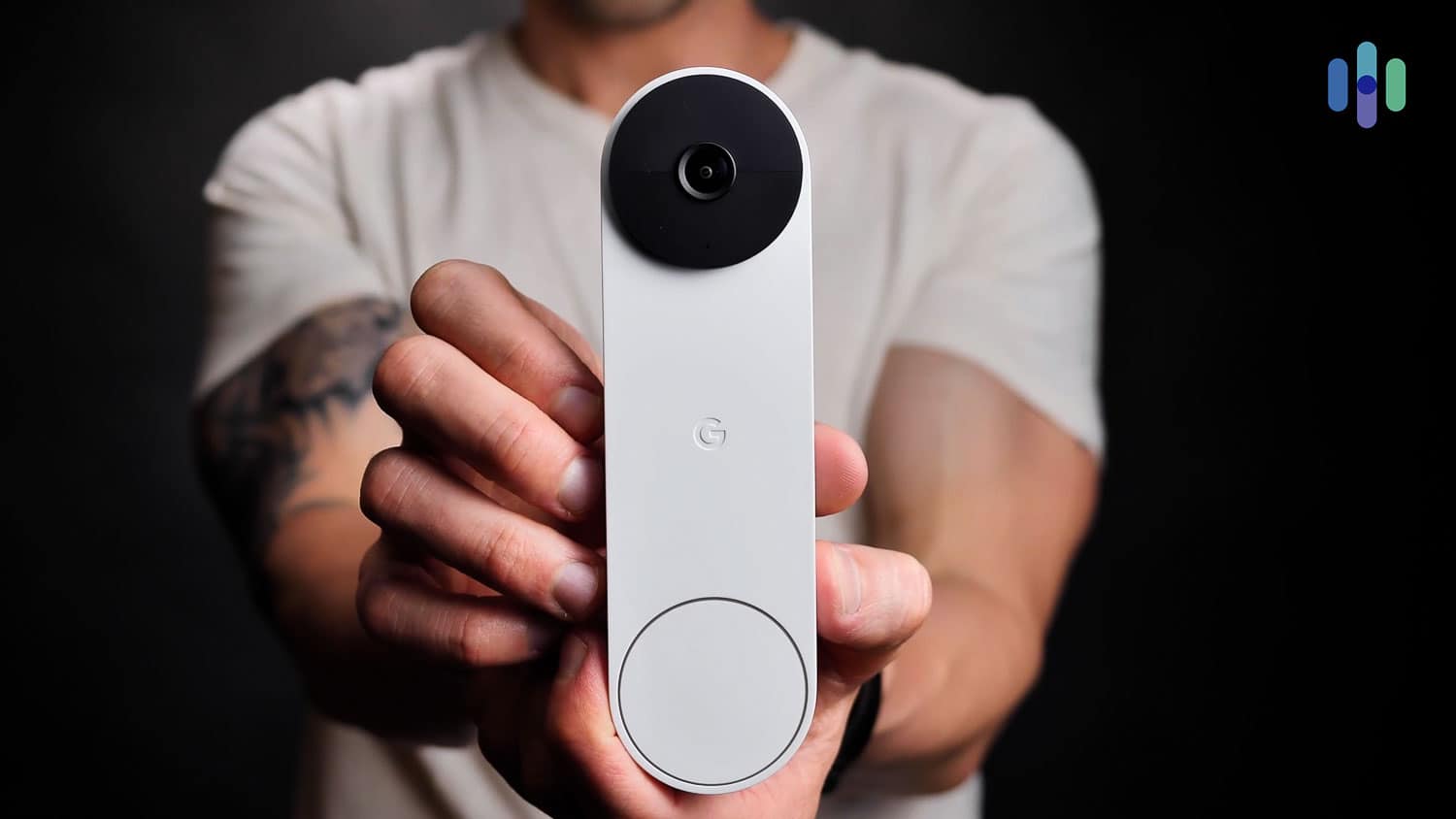 It's impossible to leave out Google Nest in any smart home and home security conversation, even when it comes to video doorbells. Although Google Nest's experience with doorbell cameras isn't as deep as Ring's, it has introduced some of the smartest video doorbells we've seen. It all started with the Nest Hello, launched in 2018, and it was recently replaced by the Nest Doorbell (wired) and Nest Doorbell (battery).
We took the former, the Nest Doorbell (wired), for a spin, meticulously testing all its features to see how good it really is. If you want to know how well the Nest Doorbell performed and whether or not it's the ideal video doorbell for you, keep on reading. We covered everything from the video quality to the security and smart home features, so without much further ado, let's get right to it!
Pro Tip: Don't have existing doorbell wiring? Not to worry, as we found futuristic features in Nest's new battery-powered doorbell. No wiring, no problem. Read all about it in our Nest Doorbell (battery) review.
| Features | Nest Doorbell (wired) |
| --- | --- |
| Video resolution | 960 x 1280 pixels |
| Field of vision | 145 degrees |
| High dynamic range (HDR) | Yes |
| Infrared night vision | Yes |
| Zoom | Up to 6 times |
| Audio | Two-way |
| Live streaming | Yes |
| Doorbell ring notifications | Yes |
| Motion alerts | Yes |
| Person alerts | Yes |
| Google Assistant integration capabilities | Get alerted when someone rings the doorbell, show the camera, hide the camera |
| Alexa integration capabilities | Show camera, hide the camera |
| Price | $179.99 |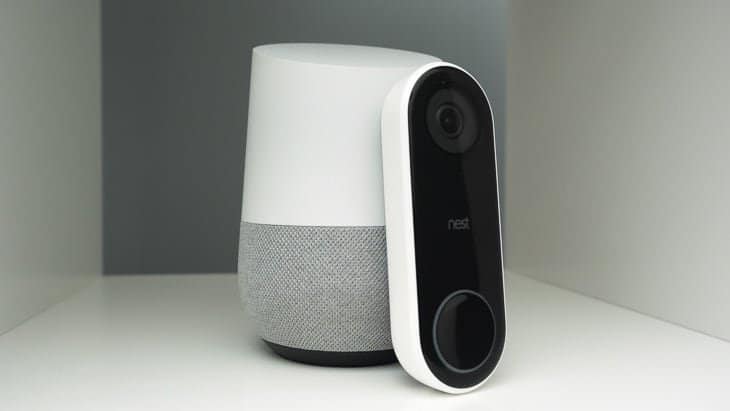 Editor's Rating
Oversized viewing screen for full picture
Integrates with Google and Nest products
Optional facial recognition technology
A Quick Rundown on Nest Doorbell Cams
Just by looking at its features, it's clear that Nest doorbell cameras offer good value. From its video quality to smart home integrations, Nest is a cut above the rest. That said, Nest isn't really a doorbell brand but a smart home brand, and it falls short in giving users device options. If you want to explore other doorbell cameras, check out these tried and true brands: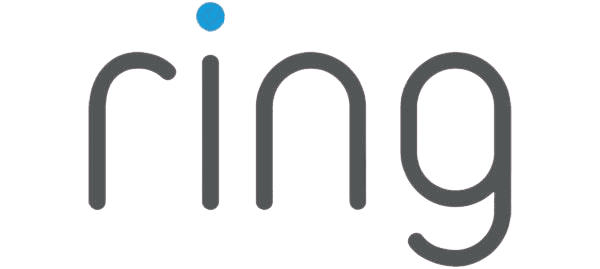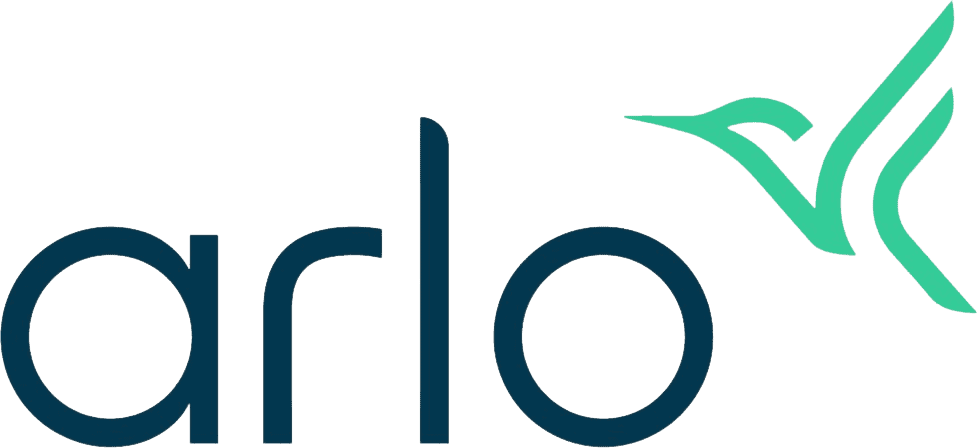 How The Nest Doorbell Improved Our Home Security
The main reason that we tested the Nest Doorbell (wired) was that we wanted to see how much value it could add to our home security, and we weren't disappointed.
Doorbell Ring Notifications
The very essence of a video doorbell is to tell you when someone rings your doorbell, and that's exactly what the Nest Doorbell did for us. It sent us email and phone notifications that included snapshots of the event viewable for up to three hours.
We found those snapshots time-saving as they eliminated the need for us to check our Nest Doorbell's feed every time it alerted us. And when we got our Nest Aware subscription, those snapshot alerts became video clip alerts. Even better!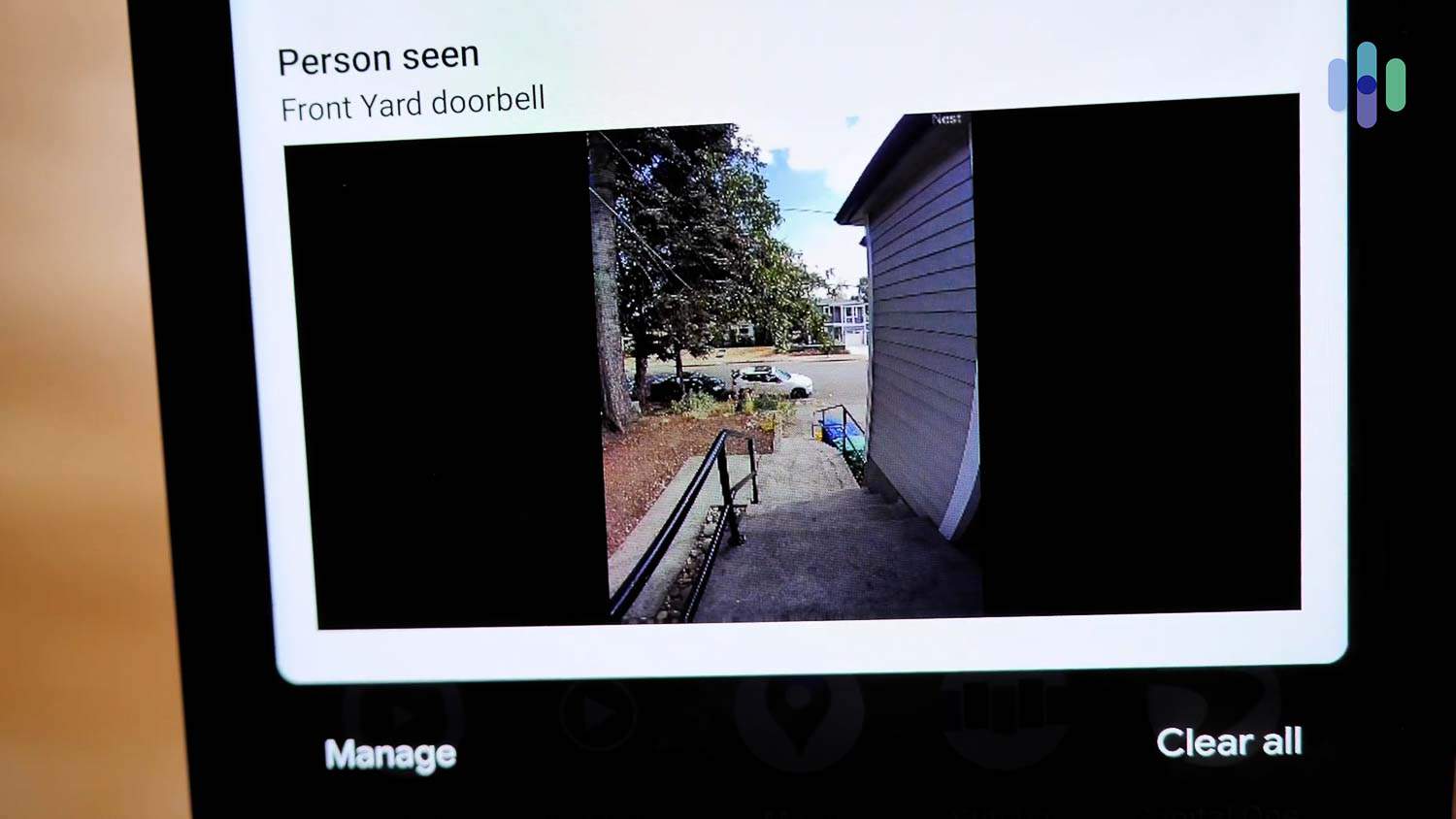 Person Alerts
Person alerts meant that the doorbell only notified us when the Nest Doorbell saw a person, meaning it didn't bother us about squirrels, cars, and other moving objects.
Rather, we got snapshots of the person's face sent straight to our phones. This kind of insight helped us determine which alerts were urgent and which ones could wait.
A door-to-door salesman? We'll pass. A kid selling Girl Scout cookies? Now that requires our immediate attention.
Even More Intelligent Alerts with Nest Aware
Subscribing to Nest Aware unlocked additional smart features: familiar face alerts, package tracking, and activity zones.
Familiar face alerts: Familiar face alerts improved on person alerts by telling us whether the person in question was someone we knew or a stranger. We taught the Nest Doorbell by naming the faces it captured, so the next time it saw a person it recognized, the Nest App told us who it was. It was nice for the app to alert us when our plant sitter came, but also, we were glad to know when an unfamiliar face was on our property.
Package tracking: The package tracking feature let us know if the Nest Doorbell saw a package left or picked up from our stoop. That way, we'd know to respond immediately in case of package theft. Video doorbells have been known for some time as effective porch pirate deterrents,

1

but the package tracking feature made us feel even safer from package thieves.
Activity zones: Finally, activity zones let us limit the detection range of the Nest Doorbell so that we'd only get alerts if the movement occurred in an area we deemed important. For instance, we drew a zone that covered our front lawn, if you can call the patch of concrete in front of our brownstone that. As a result, we stopped receiving alerts about joggers passing by on the street ahead. But when a kid entered our area to get his basketball, we got an alert.
Custom notifications: The point of all those smart features available through Nest Aware was to improve the quality of notifications, and that's exactly what we got by customizing our alerts. For example, when we know everyone is out, we set the Nest Doorbell to alert us only when an unfamiliar face is seen. That way, it wouldn't bother us when one of us comes home. These insightful and highly customizable notifications freed us up to do other more important things than always being on our phone to check notifications.
Tip for Improved Notifications: You can choose which types of notifications you would like to receive, whether it's doorbell rings, motion alerts, person alerts, familiar face alerts, zone alerts, package alerts, or all of the above.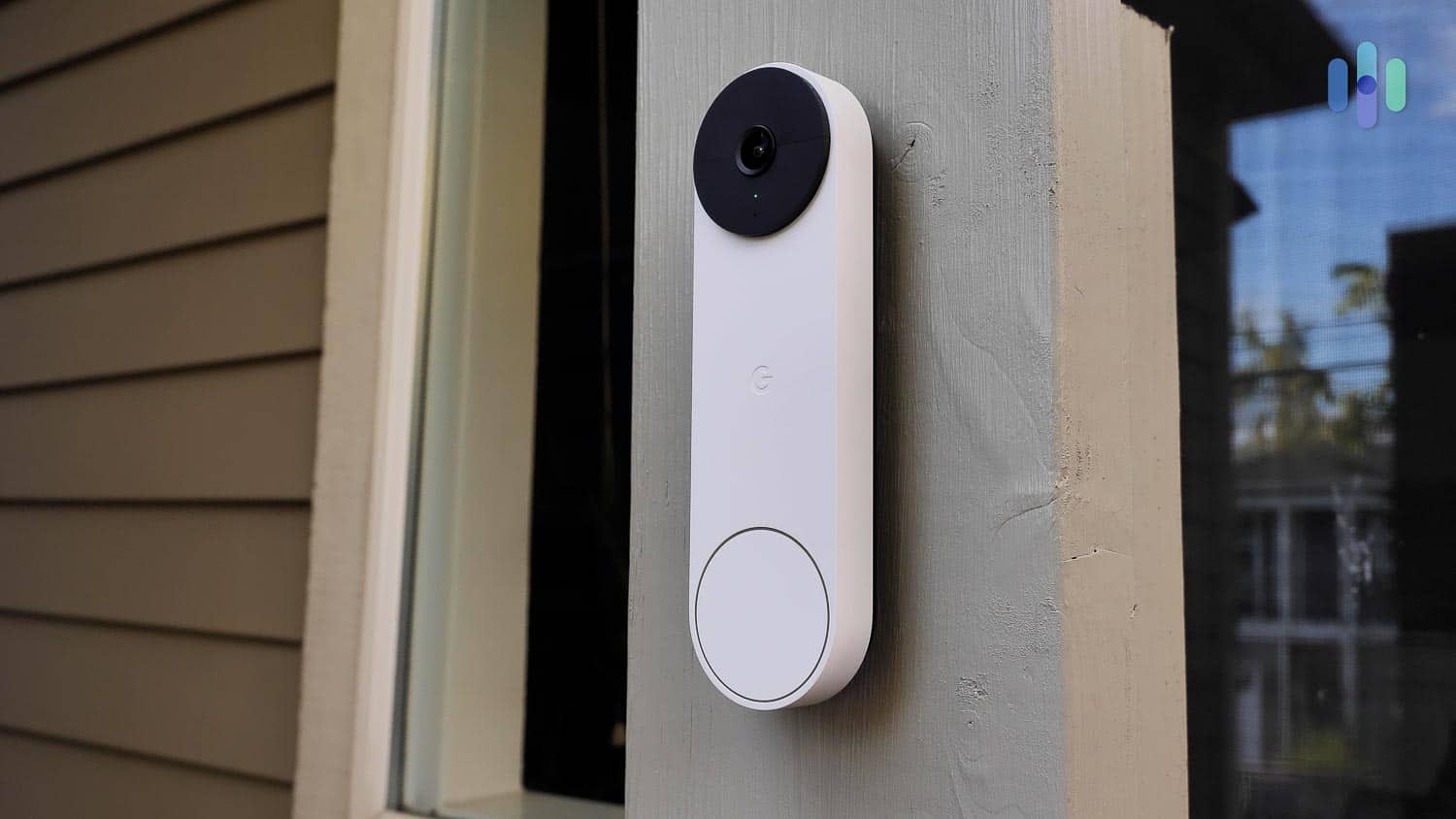 Live Streaming
Whenever we received alerts that we deemed important, our initial course of action was to live stream the Nest Doorbell. The Nest App provided that feature for us while we were away, while our Nest Hub Max smart display and Chromecast served as bigger screens when we were at home. Plus, streaming to our Nest Hub Max was a hands-free experience with Google Assistant, so we could initiate a live stream even while our hands were full.
Another great thing about the Nest Doorbell is its H.264 encoding, which compressed live streams efficiently to limit their bandwidth usage and made the streams more fluid, even when we're on mobile data. That meant less lag and a better viewing experience overall.
Two-Way Audio
While live-streaming footage, we could see and hear whoever was at our door thanks to the speaker and microphone of the smart doorbell. However, they couldn't hear us until we pressed the mic button to initiate two-way audio communication.
We used the feature all the time to speak to guests at our door when we weren't home, like that one time a total stranger rang our doorbell. He turned out to be a door-to-door salesman, so we just told him that we were busy. But if he were a thief, we're confident that simply talking to us would have made him go away.
The police warn us frequently about knock-knock burglars, burglars who knock or ring the doorbell to check if anyone's home before breaking in.2 Usually, they go away if someone answers, so having the Nest Doorbell's two-way audio boosted our home security.
Pre-Recorded Quick Response
Being the busy people that we are, we didn't always have the time to answer our door, even using the Nest Doorbell. In such cases, the Nest App's pre-recorded quick responses proved useful. We made recordings of what we would normally say to people ringing our Nest Video Doorbell, like, "Please leave our packages behind those plants," or, "Our spare keys are under the mat," and simply played them whenever appropriate.
For instance, we were busy at work when our parents came to visit, so using the recorded response, we let them know where our keys were so they could let themselves in.
About The Nest Doorbell's Video Quality
One of the things that stood out while we were testing the Nest Doorbell was its video quality. There was something about it that made the footage easier on the eyes, and it wasn't just the resolution. In fact, the impressive video quality of the Nest Doorbell was a team effort from a number of video-related features.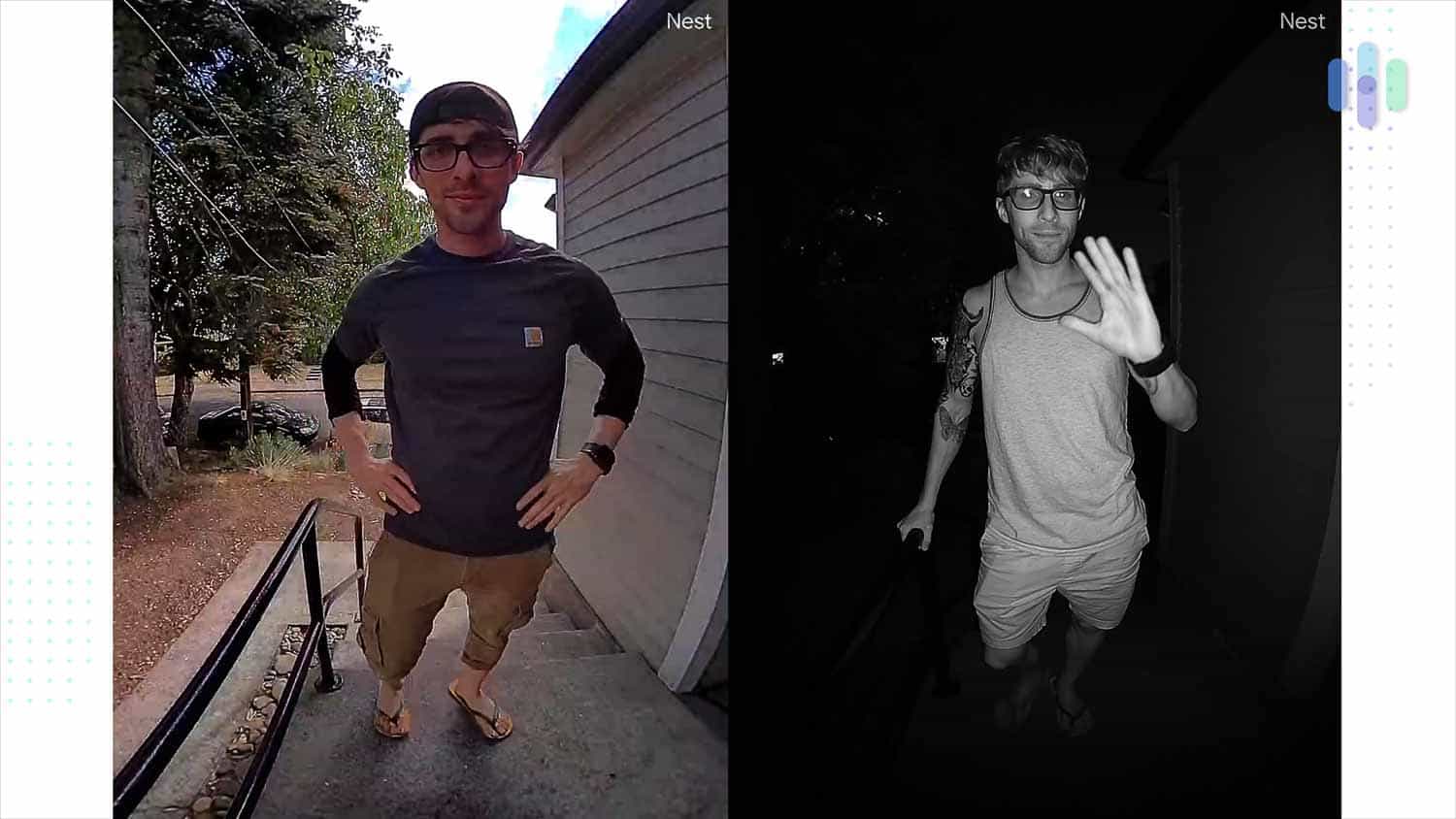 HD Video Quality
The resolution, a.k.a. the number of pixels present in each frame plays a vital role in the video quality of a camera. The resolution of the Nest Doorbell was 960 x 1280; that's 960 pixels horizontally and 1280 pixels vertically. It's not the highest resolution on video doorbells, but it's balanced and it provides a good 3:4 aspect ratio.
Of course, we were more interested in the end result, which happened to be the high-definition video that was crystal clear even when we zoomed in up to six times. Living in New York City, we have a lot to look at, so the clear zoomed-in clips were helpful in identifying people approaching our stoop or looking at our house from the street.
Wide-Angle Field of View
In addition, the 145-degree diagonal field of view contributed to the stellar video quality of the Nest Doorbell. It covered our entire front stoop and then some, but it didn't have that distorted fisheye effect that most wide-angle cameras do.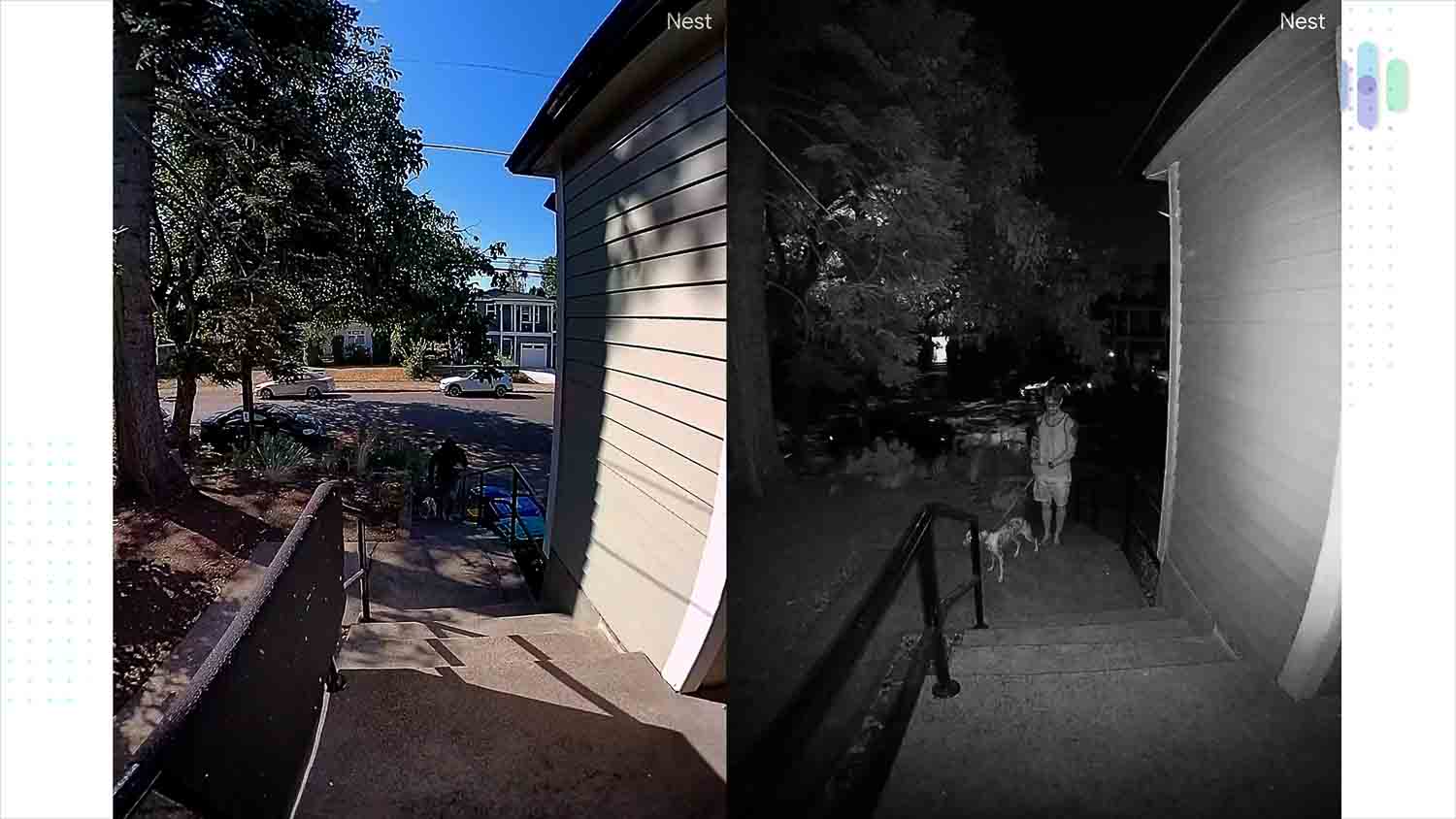 High Dynamic Range
The High Dynamic Range or HDR was another video-related feature that we really appreciated. Basically, the HDR helped the Nest Doorbell adapt to outdoor lighting, which made its videos seem more life-like. As a result, we saw the faces of our guests clearly even when our outdoor lights were on at night or when the sun was shining directly on our stoop during the day. Otherwise, we'd see a lot of shadows and overexposure, as you find in typical outdoor footage.
Infrared Night Vision
We don't leave our stoop light on all night, and as soon as we turned it off, the infrared LED lights built into the Nest Doorbell turned on. The 850nm infrared LED light, which is invisible to the human eye, was more than sufficient to illuminate our front yard area and part of the street. If someone were to approach our front stoop in the middle of the night, the Nest Doorbell would've recorded them despite it being pitch-black outside.
The Nest Doorbell In Action
After reading about the features of the Nest Doorbell, we thought you might want to see what it can do with your own eyes. Watch our video below if you want to see the Nest Hello in action, but note that Nest no longer sells Nest Secure, their security system.
We tested out Nest's latest video doorbell, which is battery-powered. Watch our video review to see it in action.
This sleek doorbell will let you greet visitors even halfway around the world. View on Amazon.
Smart Platform Integrations
| Voice assistant | Nest Doorbell capabilities |
| --- | --- |
| Alexa | Show camera, hide the camera |
| Google Assistant | Get alerted when someone rings the doorbell, show the camera, hide the camera |
The Nest Doorbell worked incredibly well on its own, but smart platform integrations made it all the more useful. Those integrations are available on both the original Doorbell and the newer wire-free version.
The Nest Doorbell worked primarily with other Nest and Google products, including Nest cameras and smart speakers with the Google Assistant built-in like the Google Nest Mini. In addition, it worked with the Nest Secure security system, which has been discontinued.
The Google Assistant integration was interesting as it allowed us to ask the Nest Doorbell to start a live stream on our Nest Hub Max or Chromecast. Our Nest Hub Max also functioned as a chime, playing a sound whenever someone pressed our doorbell at our front door and even announcing who was at the door whenever our Nest Doorbell saw a familiar face.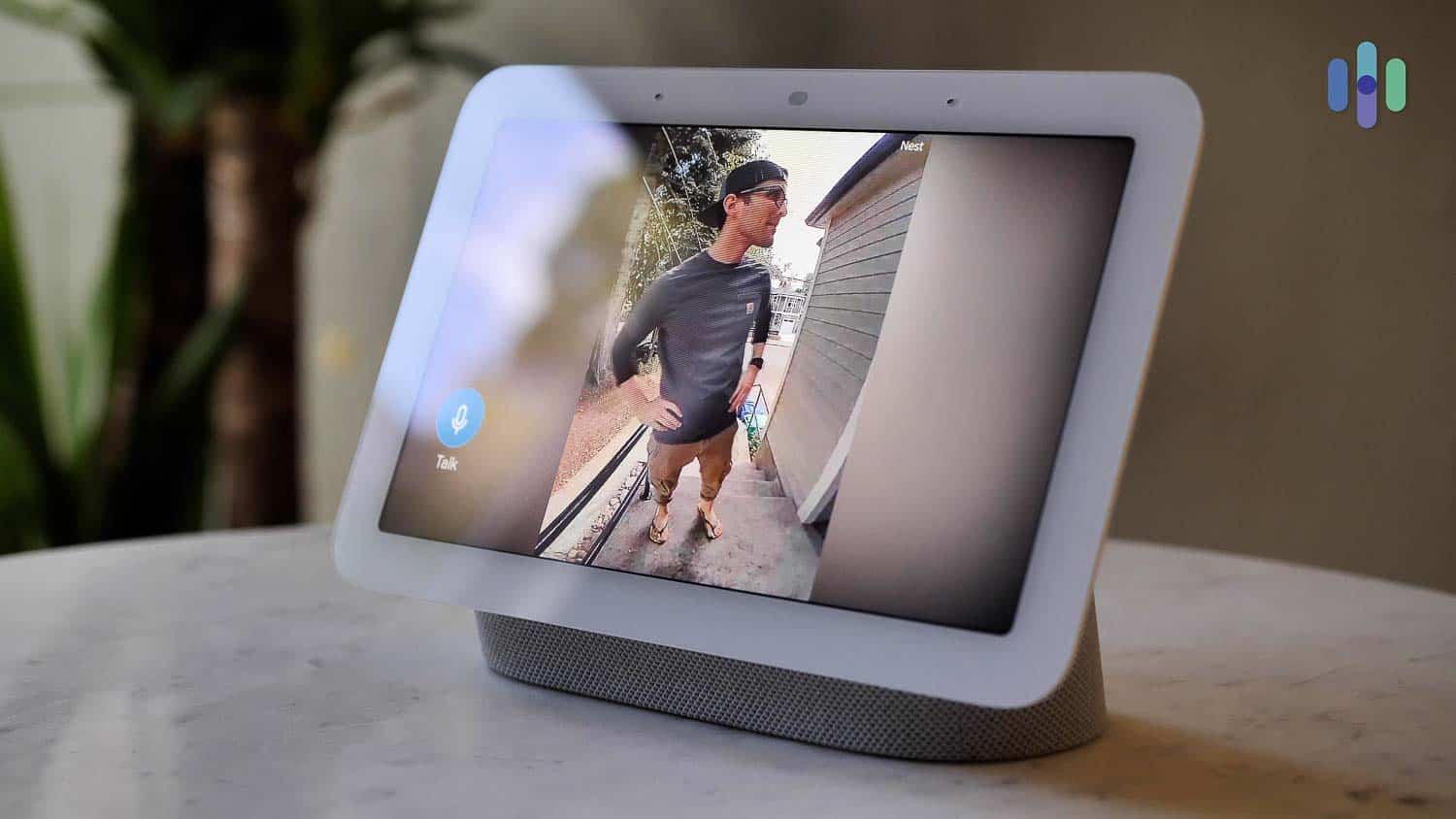 Although Google and Amazon are tight rivals, the Nest Doorbell also worked with Alexa. However, it worked only with Alexa devices with a screen, like our Fire TV and Amazon Echo Show.
The integration was also limited. Using voice commands, we could stream only live videos. In short, the Nest Doorbell is clearly better for those in the Google ecosystem over Amazon.
Nest Aware: Cloud Storage For All Nest Cameras
When it came to recording videos, we were a bit disappointed that the Nest Doorbell didn't have a local storage option or any free cloud storage, much like all of the Nest cameras. We have heard, though, that the new wire-free version of the doorbell comes with three free hours. For now, we were glad that Nest launched revamped Nest Aware pricing that is far more affordable and practical as compared to the old pricing. Here are the options:
| What you get | Nest Aware | Nest Aware Plus |
| --- | --- | --- |
| Event video history in days | 30 | 60 |
| 24/7 video history in days | None | 10 |
| Intelligent alerts | Yes | Yes |
| e911 | Yes | Yes |
| Cost per month | $6 | $12 |
| Cost per year | $60 | $120 |
| Savings with annual plan | $12 | $24 |
The Nest Hello is your first defense against burglars, who often enter homes through front or side doors. View on Amazon.
In case you're wondering, the new Nest Aware subscription covered all our Nest cameras and Google smart home devices. That's a huge improvement compared to the old pricing that only covered one device per plan.
Now, between the Nest Aware and the Nest Aware Plus, we preferred the latter as it included a 10-day continuously recorded video history in addition to the 60-day event history. We took comfort in knowing that on the off chance that our Nest Doorbell failed to notice and record an important event, we would've had the continuously recorded history to fall back on. We viewed the 10-day rolling video history via the Nest App's Timeline feature.
Of course, uploading videos to the cloud 24/7 could put a strain on your bandwidth, so if your internet service provider imposes a data cap, the $6 per month Nest Aware might be a better choice. It records only event clips, so it has a lighter bandwidth usage.
In addition, the new wire-free Doorbell doesn't allow continuous recording because it relies on a battery for power. We discussed Nest's pricing for the Nest Doorbell and Nest Aware in detail on our Nest doorbell pricing page, so be sure to check that out as well.
Playback Clips Like A Pro: When viewing recorded videos with a Nest Aware Plus subscription, we found it a lot easier to check the list of recorded events rather than sift through the timeline. The timeline works best for watching continuous recordings.
The Nest App: One App To Control Them All
We used the Nest App to control and access our Nest Doorbell. It has a stellar 4.7 stars rating on the Apple App store and 4.2 stars rating on the Google Play store. That wasn't surprising, considering how easy it was to use the app and the number of features and customizations it offered.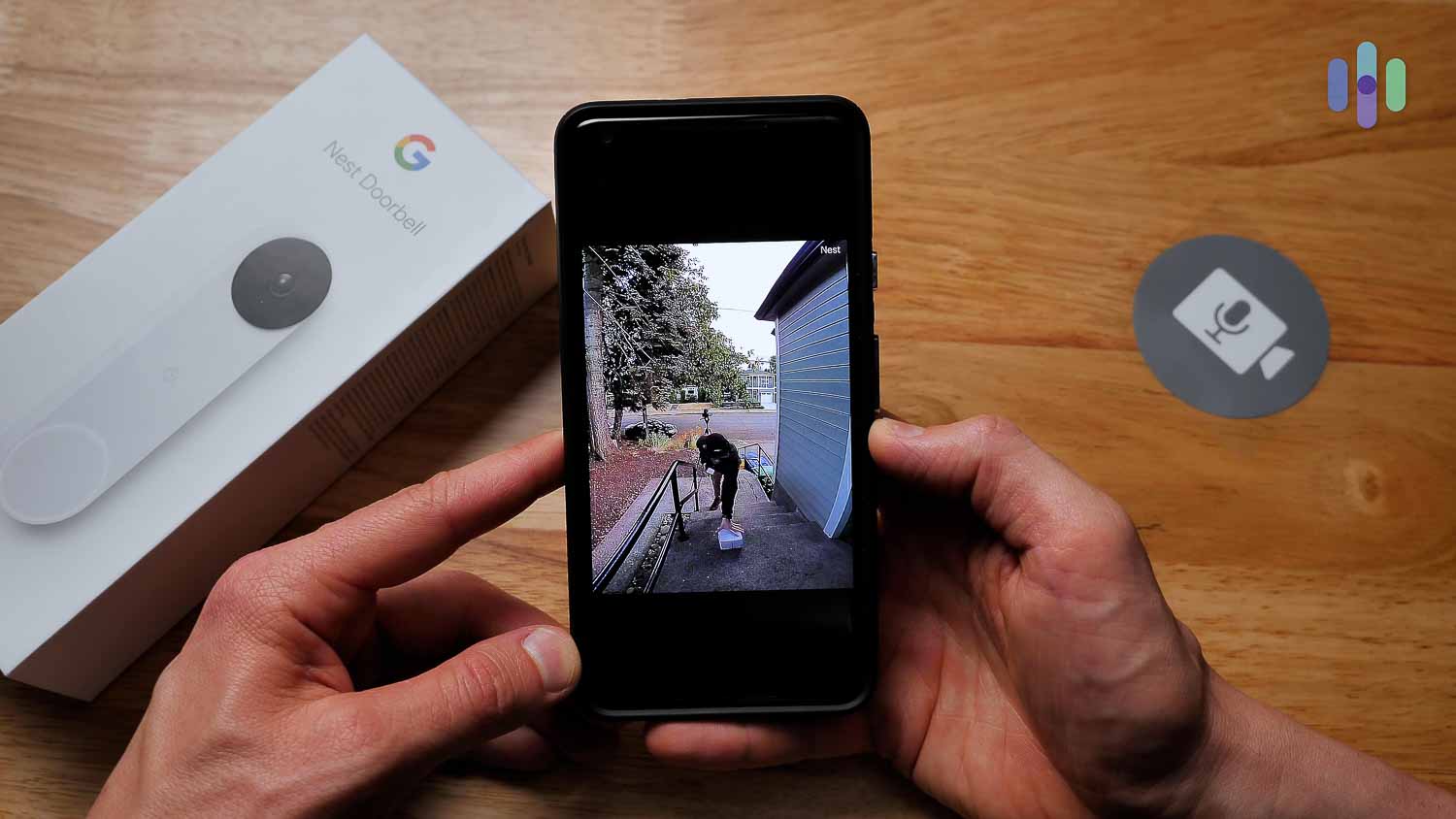 The app provided a way for us to check our video doorbell, receive notifications, customize the settings, review recorded clips and rolling videos, and more. In addition, it worked in the background to improve our experience. For instance, the Home/Away Assist feature triggered our Nest Doorbell to arm and disarm its motion sensor based on our phones' GPS location. It turned off the sensor whenever we were home and turned it on as soon as we left the premises.
Overall, we liked the app's user interface. It could be a tad confusing for new users because it offers so many features, but with enough practice, it's pretty easy to use.
Was The Nest Doorbell Easy To Install?
Compared to outdoor wireless security cameras and battery-powered video doorbells, hardwired video doorbells like the Nest Doorbell wired are harder to install typically. Installing the Nest Doorbell wired involved electrical wiring and drilling. On top of that, the Nest Doorbell requires a specific doorbell setup that can provide 16 to 24 volts of alternating current (VAC) with at least 10 volt-ampere (VA) of power. Luckily for us, we had the right doorbell setup.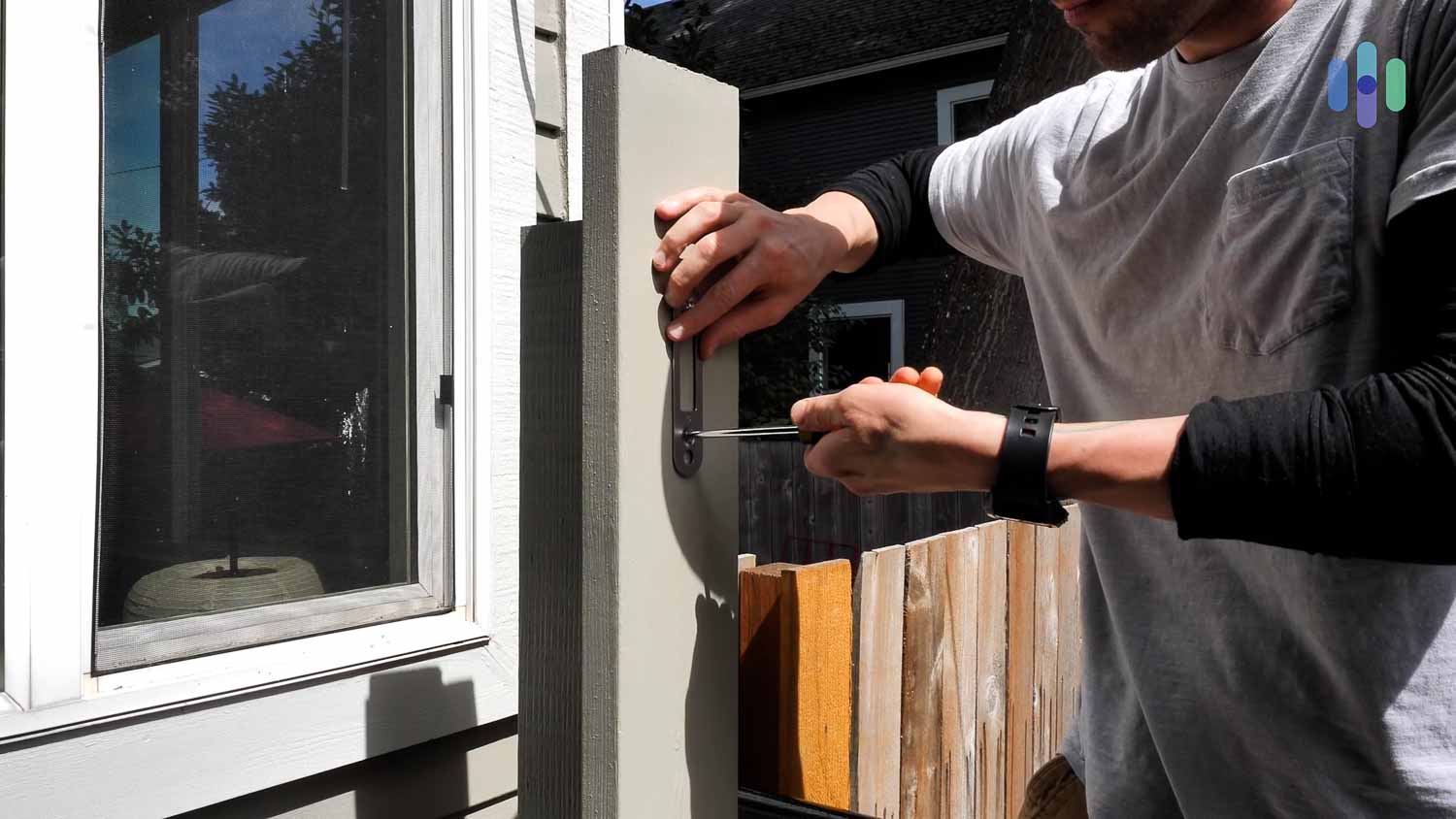 We used the Nest App to get us through the entire installation process. After initiating the set-up, we scanned the QR code on the Nest Doorbell. That told the app what type of device we were trying to install.
Next came the challenging part: wiring the video doorbell. From a list of doorbell wiring diagrams, we selected the one similar to ours.
The app then showed us how to properly connect the Nest Doorbell and the chime connector that came with it to our existing wiring. The diagrams were clear, so we had no trouble following them.
Once that was done, we installed the Nest Doorbell by securing its mount on the wall. And yes, that meant drilling. Finally, we turned the video doorbell on and finished up in the Nest App.
The Nest Doorbell was a bit challenging to install because of the involvement of electrical wirings, but with the right tools handy, we managed to do it in less than 30 minutes.
If you're looking for an easier option, the new wire-free Nest Doorbell, released in August 2021, may offer what you're looking for. For instance, it doesn't require any existing doorbell setup, though you can wire it to your existing chime if you choose.
Pro Tip: If you'd rather have a pro install the Nest Doorbell for you, Nest partnered with OnTech for professional installation, which will cost $99.99.
Is The Nest Doorbell The Right Doorbell For You?
That's quite a lot to take in, so we prepared a list of things to consider if you're looking into getting a Nest Doorbell.
Overall, we think the Nest Doorbell is a truly high-end video doorbell. The hardware itself was impressive, with its superb camera and stylish design. On top of that, it offered a compelling set of smart features, like person alerts, facial recognition, and activity zones.
And with the new Nest Aware subscription, it's now a lot more practical to add cloud storage to the Nest Video Doorbell and other Nest cameras. Sure, the Nest Doorbell is one of the more expensive video doorbells you can buy, plus it requires a monthly fee if you want access to its full features, but in our expert opinion, the Nest Doorbell is well worth it.
The Nest Doorbell is a small price to pay for home security, especially because there are no required monthly fees. View on Amazon.