Xfinity vs ADT Comparison
Our pick is ADT! Read below to find out why.

Best Monitoring Options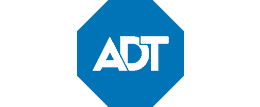 Professional installation on all systems
24/7 monitoring centers nationwide
145+ years of home security innovation
Most Advanced Technology

Highly-rated iOS and Android apps
Person, vehicle, and pet detection available with Home Security Plus
Professional monitoring and cellular backup for $30 or $40 a month
Our experts compared these premium home security systems side-by-side. Learn everything you need to know about Xfinity and ADT, and find out which one is crowned as the winner.
Key Takeaways From Our Xfinity vs ADT Comparison:
If you're an existing Comcast customer, you might want to consider Xfinity
ADT offers superior hardware and better monitoring options
Xfinity is running a deal for $29.99/mo. for the first year
Xfinity excels when it comes to home automation and customization
ADT offers better customer service and an impressive money-back guarantee
The 5 points above are just a taste of what you'll find in this Xfinity vs ADT comparison. But even at-a-glance you can start to see which home security option is right for you. Of course, there's so much more to the story, so keep reading to learn key differences and similarities with Xfinity and ADT.
Xfinity vs ADT Comparison Overview
Key Differences: Xfinity vs ADT
Xfinity is cheaper than ADT across the board
ADT has an A+ BBB rating and great customer service, while Xfinity was ranked worst company of 2017
ADT offers 4-5 monitoring options (landline & cellular), while Xfinity only offers one (high-speed internet).
Xfinity is compatible with a wider range of third-party automation platforms.
ADT has more influence and a much larger customer base than Xfinity
Key Similarities: Xfinity vs ADT
Both companies deliver a premium home security experience with 24/7 monitoring and smart home automation
Both require professional installation (no DIY kits)
Both require long-term contracts (2+ years)
Comcast Xfinity and ADT are both massive companies with deep pockets
The features and technology are comparable
Now let's take a closer look at the different categories below to see how Xfinity and ADT measure up side-by-side. Our Xfinity vs ADT comparison is by far the most comprehensive resource comparing these two companies. We make it easier than ever to find what you're looking for with our quick-reference category winners (below!).
Home Security Categories We Compare:
Age and Influence 
Features and Technology 
Monitoring Options
Emergency Connections
Security Equipment Included 
Quality of Equipment 
Home Automation 
Installation 
Customer Service 
Contracts 
Cost and Value
Age and Influence 
Xfinity — Xfinity is a division of Comcast, a major broadcasting conglomerate that rakes in $10+ billion yearly. Comcast is huge, to say the least, and has been in business for 55+ years. But Xfinity Home Services, the division that brings us Xfinity home security, was only recently added in 2011. At any rate, Xfinity's security offerings are growing in popularity. But can they compete with the gold standard in home security, ADT?
ADT — ADT has been the biggest player in home security since the beginning. The company has 18,000 employees, 7 million customers, and priceless brand recognition. ADT isn't as big as Comcast in terms of revenue, but the name ADT is almost synonymous with 'home security'. In other words, the influence of ADT is not to be understated.
Age and Influence Category Winner: ADT
ADT has the edge over Xfinity when it comes to age and influence. And the reason is simple. ADT has been innovating home security solutions for 150 years, whereas Xfinity entered the market less than a decade ago.
Features and Technology 
Xfinity — Xfinity Home is all about smart security and automation. The advanced features and technology are enough to satisfy most users. And they range from 24/7 monitoring to night vision cameras, smart home integrations, and environmental devices.
Standout Xfinity features and tech include
24/7 professional monitoring
Mobile access & control via Xfinity Home app
Zen Thermostat and other smart devices
Seamless integration w/ third-party platforms
Custom home security and automation rules
Television controls (for Xfinity X1 subscribers)
Environmental monitoring (Maintenance-free smoke detector)
ADT — The home security giant ADT is known for offering nearly endless features and technology. However, the add-on upgrades can ring up quite the tab if you're not careful. ADT security delivers big on features & tech such as home automation, remote access and control, smart motion detectors, and more.
Standout ADT features and tech include:
Landline and cellular systems
24/7 monitoring
Extensive home automation capabilities
Smart environmental monitoring
Pet-friendly motion sensors
Nifty mobile app for remote access/control
Features and Technology Category Winner: Tie
Both ADT and Xfinity have a lot to offer when it comes to new features & tech. They combine total home security with smart automation, allowing you to protect your family and make life a little easier with smart devices. With that said, there is nothing groundbreaking or especially innovative about either of their offerings.
Monitoring Options
Xfinity — Xfinity delivers round-the-clock protection with 24/7 monitoring. They have one base package called Xfinity Home Secure. There is no upfront cost, and you only pay $29.99/mo. for the first year. In the second year, it jumps to $39.99/mo., which is typical for premium home security. If you are an existing Xfinity customer — or desire internet, phone service, and/or cable — Xfinity offers great deals with their bundled packages. Bundling puts everything on one convenient monthly bill. Unfortunately, Xfinity's monitoring is limited in options.
ADT — While Xfinity only offers one monitoring package, ADT offers four packages in all. They range from $27.99/mo. for basic home security, and top out at $58/mo. with cellular connectivity, home automation, and video, you name it. While $40-$60 monthly is a touch pricey for home security, you get what you pay for in reliable professional monitoring, smart home automation, and a name you can trust.
Monitoring Options Category Winner: ADT
24/7 monitoring is crucial. It puts a hawk-eye on your home and keeps the burglars at bay. ADT simply has more options than Xfinity. However, Xfinity has an almost irresistible deal where you only pay $29.99/mo. for the first year for home security and automation. It's a close one, but ADT gets the gold when it comes to monitoring.
Emergency Connections
Xfinity — Xfinity offers 100% wireless home security, but it does require a high-speed internet connection. The systems also offer battery and cellular backup. Many of their packages and bundles come with the required internet connection.
ADT — Most of ADT's premium packages are cellular-based, powered by a local cell tower (like a cell phone). This type of connection is superior to landline and Wi-Fi hookups. It's faster and more reliable. ADT also offers a super-basic hardwired landline system for only $27.95/mo.
Emergency Connections Category Winner: ADT
ADT offers cellular connectivity, and cellular-based systems are more secure and reliable than the typical Wi-Fi network. However, Xfinity's systems get the job done just fine. So, it's another close one.
Security Equipment Included
Xfinity — Xfinity Home comes with a small assortment of equipment. Customers get the following gear to get started: Three entryway sensors, a motion detector, a touchscreen controller (hub), and a wireless keypad for arming/disarming.
Xfinity add-on equipment includes:
Indoor/outdoor security cameras w/night vision
Zen Thermostat
Smart Outlet Controller
Smoke detector
Additional sensors
ADT — ADT's basic security package includes a control panel, infrared motion sensor, entryway sensors, wireless key fob, and central security hub.
ADT add-on equipment includes:
Glass break sensors
Doorbell camera w/ two-way voice
Indoor/outdoor cameras w/night vision
Environmental sensors
Additional sensors
Security Equipment Category Winner: Tie
Xfinity and ADT both offer plenty of equipment for home protection. However, many customers will want to add additional sensors to their order. While the standard equipment included is a tie, let's see how they measure up in quality. We have a clear winner in that category.
Equipment Quality
Xfinity — With the deepest pockets in the industry, you'd think Comcast Xfinity would offer the best equipment around. Unfortunately, that's not the case. The equipment is just good enough. We've read several user complaints of false alarms and defective devices.
ADT — It's no secret that ADT sells best-in-class home security equipment. In fact, unlike Xfinity, ADT's equipment is perhaps the best in the industry. ADT's collaborations with big-name manufacturers like General Electric and Honeywell are certainly paying off.
Equipment Quality Category Winner: ADT
ADT simply offers a superior product when it comes to equipment build and construction. Xfinity has some catching up to do in this category.
Smart Home Automation 
Xfinity — Xfinity excels in this category. They sell a few smart devices of their own, and they offer smart home integration through a number of third-party platforms. These include Nest, Philips, August & Kwikset smart door locks, etc. Enjoy smart home features that range from remote lighting and thermostat control, to garage door openers, and more.
ADT — ADT offers pretty much everything that Xfinity offers in the smart home automation department. We're talking smart lights, thermostats, garage door openers, and the list goes on. Unfortunately, ADT is much more expensive across the board.
Smart Home Automation Category Winner: Xfinity
You'll have to pay for the smart device upgrades, but the low-cost Xfinity system will support total smart home automation for $29.99/mo. for the first year. Compared with ADT's $48/mo. package, Xfinity is a steal.
Installation
Xfinity — Xfinity does not offer do-it-yourself home security systems. You will have to schedule an appointment with a technician for professional installation. It is unclear whether or not Xfinity always charges an installation fee, so be prepared to pay a hefty upfront setup fee.
ADT — Similar to Xfinity, ADT requires professional installation on all of their systems. The good news with professional installation is that you know for certain the system will be installed correctly from the start. The bad news is that you have to bring a stranger into your home and pay them $99-$199 for the installation.
Ease of Installation Category Winner: Tie
Both companies offer (require) professional installation. This is good and bad. We would like to see companies like Xfinity and ADT offer DIY systems. After all, customers like options.
Customer Service
Xfinity — Customer service is not Xfinity's strong suit. In fact, they were awarded America's worst company in 2017. To somewhat temper that black eye, Comcast does have a B+ BBB rating. Customers who need help can find it through Xfinity Home's self-service support portal, live chat, and/or customer service call centers.
ADT — Unlike Xfinity, ADT is known for its reliable service. The company boasts an A+ BBB rating, a full grade higher than Comcast. While ADT's service isn't perfect, they are making great strides to level-up their customer service game.
Customer Service Category Winner: ADT
ADT is the clear winner when it comes to customer service. When you sign-up with ADT home security, you'll most likely enjoy A+ service from a reputable brand.
Contracts 
Xfinity — Xfinity Home security requires a 2-year contract, and their return window is 30-days. But there are no up-front fees to worry about. While long-term contracts aren't necessarily a deal-breaker, we would like to see a month-to-month option offered by Xfinity and ADT.
ADT — The minimum agreement with ADT is 24 months. The company also offers three-year contracts. Remember though, not all contracts are bad. ADT doesn't make you pay a steep upfront equipment price. Instead, you'll pay the equipment rental over time. Also, ADT has the top money-back guarantee in the industry — 6 months! This perk alone makes ADT worth your consideration.
Contracts Category Winner: ADT
The reason ADT takes this category can be summed up in a few words: a 6-month money-back guarantee. Sure, you're on the line with a minimum 2-year contract, but if the system isn't working out for you, you can send it back in the first six months and get reimbursed for monitoring expenses. Not bad. There are caveats to this policy, so be sure to read the fine print.
Cost and Value
Xfinity — Xfinity Home offers a long-running deal of just $29.99 per month for the first year. The price then jumps to $39.99/mo. during the second year. Either way, this is a good deal for total home security with 24/7 monitoring and smart home automation. There are no upfront equipment fees, but the installation fees are somewhat a mystery. Some have reported paying sizeable install costs, while others say these costs were waived. Overall, the price is right with Xfinity Home.
ADT — ADT is more expensive than Xfinity, with their monthly monitoring packages ranging from approximately $40-$60 monthly. ADT does offer a landline-based home security system at the $30 price point, but this is strictly for basic bare-bones security. Also, the installation fee ranges from $99 to $199 depending on your system and setup requirements. Although you can expect to pay more for ADT, you're getting top-of-the-line home security and automation from a highly reputable company that's been in the home security game for 150 years. In other words, you get what you pay for.
Cost and Value Category Winner: ADT
Both companies deliver a premium home security experience. But ADT is the better overall value. ADT offers a range of security systems and monitoring options, superior hardware, and they have A+ service to keep customers happy. Now, if Xfinity stayed at $29.99/mo. throughout the life of the service, it might be a different story. But in the end, ADT wins for cost and value.
Xfinity and ADT are two popular home security options. They each deliver where it matters most — features and tech, home automation, and of course, reliable home security. But like always, there can only be one winner. See below for our at-a-glance breakdown of the category winners.
Age and Influence: Winner – ADT
Features and Technology: Winner – Tie
Monitoring Options: Winner – ADT
Emergency Connections: Winner – ADT
Security Equipment Included: Winner – Tie
Quality of Equipment: Winner – ADT
Home Automation: Winner – Xfinity
Installation: Winner – Tie
Customer Service: Winner – ADT
Contracts: Winner – ADT
Cost and Value: Winner – ADT
Overall Winner – ADT
The Bottom Line
ADT took the 'W' in 7 of the 11 categories that we compared. But when comparing Xfinity vs ADT, you have to think about your overall goals for home security and home automation.
Consider choosing Xfinity if you're already a Comcast customer. They offer package bundles to save you money. Also, it's nice to have your phone service, internet, cable, and home security all on one convenient monthly bill. While Xfinity lacks in the customer service department, the company makes up for it with sophisticated home security and smart home automation devices.
Go with ADT if you're looking for quality security equipment, 24/7 professional monitoring with fast response times, and a name you can trust. ADT delivers great customer service, and they offer a 6-month money-back guarantee that shows they believe in their product and service. ADT gets our pick. We think you'll agree ADT is the better value to keep you and your loved ones safe and sound.
FAQ
As much as we want to cover everything about Xfinity and ADT, time doesn't permit us. So instead, we answered some of the most frequently asked questions about the two alarm companies here.