Zmodo Review
Zmodo has over a decade of experience in working with high-quality home security cameras. The company has sold close to eight million products, and they're beginning to branch out into the smart home world.
What We Like
Many different indoor camera options
Free cloud storage of past 12 hours
Environmental monitoring including temperature and humidity levels
What We Don't Like
No available person detection
Notification lag time on iPhone app
Only one outdoor camera option
Bottom Line
Zmodo is known for combining quality and affordability, with cameras ranging from $40 to around $200. With options for indoor and outdoor use with video qualities of up to 1080p HD, with so many options, you're sure to find one that works for your home.
If you're looking for smart security cameras for super low prices, look no further than Zmodo. Founded only over a decade ago in 2009, the company has since sold over eight million devices1 including security cameras, systems, and other smart home accouterments. But looking at their website, it's a bit hard to see which camera is the best option, as many different models are available (seven, to be exact). That's a problem, because only 45% of millennials, 27% of Gen X, and 12% of baby boomers have home security installed!2 Have no fear, Security.org is here! We've tested out each Zmodo camera and boy, do we have a lot to say.
Note: While Zmodo offers a few more cameras like the EZCam Pro and the 720p HD Mini Camera, this review focuses on the cameras our experts were able to buy and test, as many of their products weren't in stock. Once these cameras become available again, we'll hop back into the Zmodo universe and try them out for ourselves.
Zmodo cameras comparison (non-comprehensive)
| Similarities | Differences |
| --- | --- |
| 4x digital zoom | Motion zones |
| Storage options | Smart platform integrations |
| Motion detection | Two-way audio |
Editor's Rating
Wide-range of camera options
Free basic cloud video storage
60-day money-back guarantee
First Impressions: Is Zmodo a Good Brand?
It's clear from the get-go that Zmodo isn't going to be a top brand, at least for now. Its cameras lack the smart features we're looking for, and it rarely comes out with new cameras, so its lineup is pretty dated. It is, however, a good budget option, but if you want top-notch security cameras from innovative brands, look to the three highest-rated security camera brands below: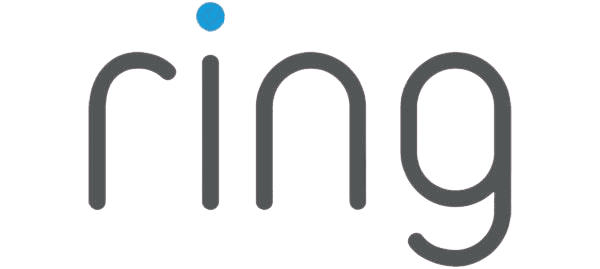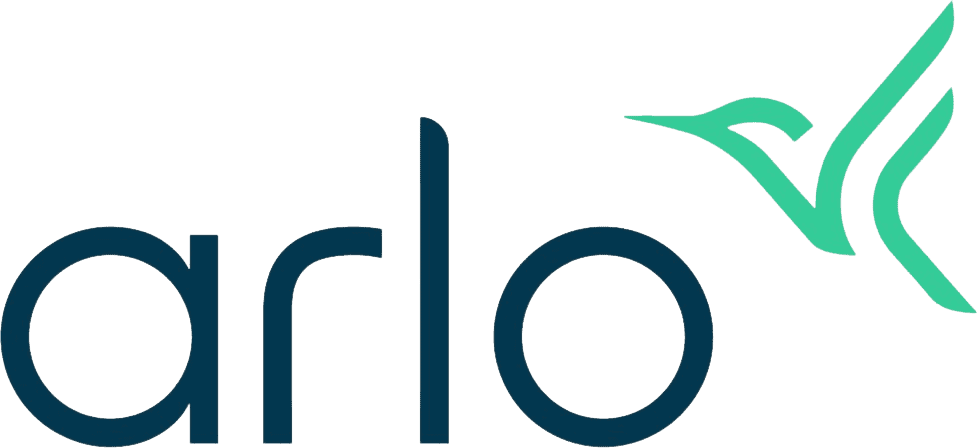 Camera Analysis Overview for Zmodo
| | 1080p HD Indoor/ Outdoor WiFi Camera | 720p Indoor Dome Camera (Two-Pack) | Sight 180 C | Sight 180 | Pivot Cloud | Torch 360 | Zmodo Snap PT |
| --- | --- | --- | --- | --- | --- | --- | --- |
| Price | $39.99 | $41.99 | $55.30 | $79.00 | $119.99 | $129.99 | $199.00 |
| Indoor/ Outdoor | Indoor/Outdoor | Indoor | Indoor | Indoor | Indoor | Indoor or Covered | Indoor |
| Temperature Range (°F) | 14-122 | 14-122 | 32-104 | 32-104 | 32-104 | 14-122 | 32-104 |
| Power | Plug-In | Wireless | Plug-in | Plug-in | Wireless | Plug-In | Wireless, charges through pad |
| Video Quality | 1080p HD | 720p HD | 1080p HD | 1080p HD | 1080p HD | 720p HD | 1080p HD |
| Field of View | 90 degrees | 114 degrees | 180 degrees | 180 degrees | 120 degrees | 132 degrees | 151 degrees |
| Field of Zoom | 4x digital | 4x digital | 4x digital | 4x digital | 4x digital | 4x digital | 4x digital |
| Night Vision | Infrared | Infrared | Infrared | Infrared | Infrared | Color | Infrared |
| Two-Way Audio | No | No | Yes | Yes | Yes | No | Yes |
| Local Storage | No but can download from app | No but can download from app | No but can download from app | No but can download from app | No but can download from app | No but can download from app | No but can download from app |
| Cloud Storage | 12 hours free or $4.99 a month or $49.90 a year for 7 days, $9.99 a month or $99.90 a year for 30 days | 12 hours free or $4.99 a month or $49.90 a year for 7 days, $9.99 a month or $99.90 a year for 30 days | 12 hours free or $4.99 a month or $49.90 a year for 7 days, $9.99 a month or $99.90 a year for 30 days | 12 hours free or $4.99 a month or $49.90 a year for 7 days, $9.99 a month or $99.90 a year for 30 days | 12 hours free or $4.99 a month or $49.90 a year for 7 days, $9.99 a month or $99.90 a year for 30 days | 12 hours free or $4.99 a month or $49.90 a year for 7 days, $9.99 a month or $99.90 a year for 30 days | 12 hours free or $4.99 a month or $49.90 a year for 7 days, $9.99 a month or $99.90 a year for 30 days |
| Smart Home Integration | Yes | No | Yes | Yes | Yes | No | Yes |
| Artificial Intelligence | No | No | No | No | No | No | No |
| Extras | Motion zones, schedules | Motion zones, schedules | Motion zones, schedules | Motion zones, schedules, can be rotated on its stand | Rotates 350 degrees, includes 4 door/ window sensors, measures temperature and humidity, built-in Bluetooth speaker, motion zones, schedules | Rotates 360 degrees, Bulb on top, premade themes to change bulb color, can set bulb on schedules | Pan 360 degrees, tilt 15 degrees, Bluetooth speaker built-in, works with Snap PT door/ window sensors that are included, schedules |
No matter which Zmodo camera you get, you'll be able to zoom in four times, covering tiny but important details. View pricing on Amazon.
What You Get With Any Zmodo Camera
Zmodo's cameras are pretty different from one another, but they all share a few key elements:
Field of Zoom
Want to capture those tiny details like someone's face? With all Zmodo's cameras, we zoomed in digitally on the Zmodo app four times, which let us really zero in on our family and friends' faces. While fortunately, we didn't have an intrusion while testing our cameras, we know that if we did, the footage we got would definitely work as evidence in a trial.
Storage Options for Zmodo Cameras
| | Basic | 7 Day Plan | 30 Day Plan |
| --- | --- | --- | --- |
| Alert clips for past 12 hours | Yes | No | No |
| Days of alert clip storage | 0 | 7 | 30 |
| Pay per Camera (additional camera subscriptions 50% off) | No | No | Yes |
| Monthly Cost | $0 | $4.99 | $9.99 |
| Yearly Cost | $0 | $49.90 | $99.90 |
| Yearly Savings | $0 | $10 | $20 |
When it came to storing that footage, Zmodo's cameras were uniform. The company gave us 12 hours of storage for free, but we didn't think that was enough; after all, what if we were busy all day and didn't have time to download our clips and back them up onto local storage? For that reason, we upgraded our plan to a week of cloud storage for only $4.99 a month, although it would've been cheaper had we signed up for a year. From there, we selected the clips we wanted to keep and downloaded them to our phone, later transferring them to our computer.
Pro Tip: Be sure to back up your footage regularly! If cloud storage fails, it's important to have your footage stored somewhere else, be it a micro-SD card, flash drive, or hard drive.
Motion Detection
Our Zmodo cameras alerted us via the Zmodo app whenever they detected motion. For our indoor cameras, this was fine, as there isn't much going on at our apartment when we're not home, being pet-less. But for our outdoor cameras, this meant that we got alerted a lot throughout the day. As we live in New York City, there's always a ton of motion going on outside, from construction to traffic to pigeons decorating our front stoop, so the notifications weren't always the most necessary. We wish at least some of their cameras offered person detection like the Nest Cam IQ Outdoor, meaning we'd only get alerts when there's an actual human detected. However, if you live in a more relaxed environment, this may not be as big of a problem.
The Zmodo App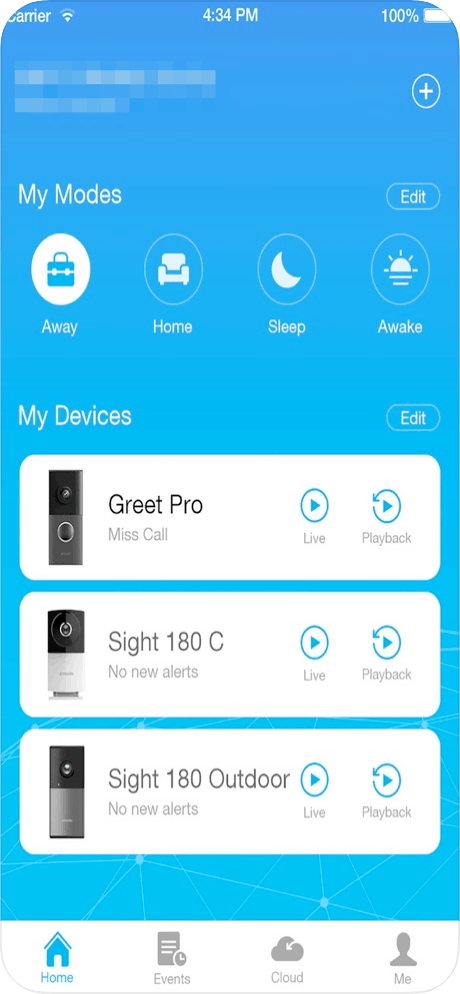 It doesn't matter which Zmodo camera you buy; to control it remotely, we used the Zmodo app, available for both iOS and Android. We must say that the Android app worked much better than the iPhone app; on our iPhone, we noticed a pretty big lag between motion and our notifications. We also found it difficult to look at old footage on this app, so we hope that Zmodo can improve this in the future.
Schedules
Not to hammer in the point too hard, but we live in NYC, the city that never sleeps, and that applies to us, as well. With days spent running to catch the subway for our commute, remembering to arm and disarm our cameras in the morning and evening can feel like a bit of a slog. Fortunately, we set all of our Zmodo cameras to arm at the same time we leave for work every morning (8:30 AM, to be exact), and disarm when we normally get home around 7:30 PM. Of course, on days we stayed at the gym a little longer, we simply went into the Zmodo app and made adjustments so that our cameras would stay armed a bit longer, but for most days, schedules made it easy to keep our apartment safe with minimal effort.
How Zmodo's Cameras Differ
Okay, now let's dive into the differences between the Zmodo cameras, which were pretty extensive in our testing.
Motion Zones
Motion zones were a huge help to us in terms of reducing the number of false notifications we got from motion, especially with our outdoor cameras. In the Zmodo app, we literally drew a line separating our property from the sidewalk and street. Once we did that, we only got notified of movement in our actual "front yard" area, if you could call our patch of concrete that. Instead of getting barraged with notifications throughout the day, motion zones allowed us to only get notified when our mail was delivered or when our dog walker came over. However, not all of Zmodo's cameras had this feature; the Torch 360 and the Snap PT, for example, didn't have motion zones, but we were glad that most of their cameras do.
Smart Home Integrations
What's a smart security camera without a voice assistant to match? All of Zmodo's cameras except the dome camera and the Torch 360 work with Alexa and Google Assistant, both of which we tested out.
Now, the Alexa skill was pretty limited, although we could tell the voice assistant to show our cameras' footage on our Echo Show, which was pretty cool. When we wanted to stop streaming, we had Alexa do it for us, and when we wanted to turn our cameras completely off, again, we turned to Alexa. However, we weren't able to arm or disarm our cameras using Alexa, which was a bit of a shame.
With Google Assistant, we had the exact same capabilities, but instead of the Echo Show, we had our Nest Hub show our Zmodo footage, plus a couple more commands; we asked Google Assistant which cameras were on, and could turn them on and off, not just off like Alexa.
Our Advice: While most of Zmodo's cameras work with Google Assistant and Alexa, we recommend them for someone in the Google ecosystem rather than the Amazon ecosystem for a few more hands-free commands.
Two-Way Audio
Most of the security cameras we test out these days have two-way audio, enabled by built-in speakers and microphones, and Zmodo's cameras were no exception, save for the 1080p HD Indoor/ Outdoor WiFi Camera, the 720p Indoor Dome Camera and the Torch 360. With all the other cameras, we spoke to whoever our cameras were on remotely through the Zmodo app, which was very convenient, especially when we were out of town and using house sitters. And since we get a ton of packages delivered throughout the day, because who has time to shop in person, it was really convenient to be alerted exactly when the delivery men stopped by. From there, we could speak to them about exactly where to place our goods, and they could speak back!
Night Vision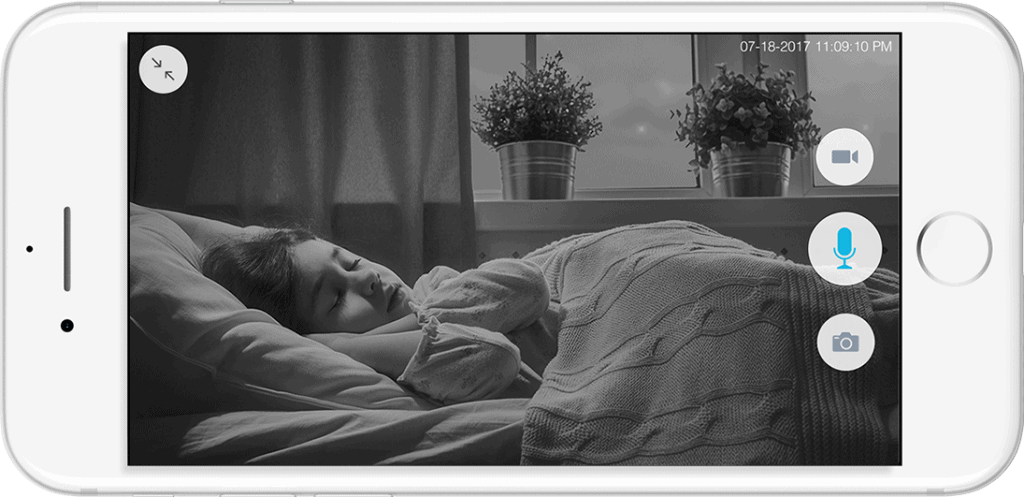 All of Zmodo's cameras have infrared night vision, save for the Torch 360, perhaps their most unique camera, which has color night vision. Infrared night vision meant that for the most part, our night time footage with Zmodo's cameras was in black and white, but still pretty clear. But with the Torch 360, on the other hand, our night vision was full color, due to the camera's bright bulb. While it's a cool idea to have a camera and a torchlight in one, we found that the bulb only brought more attention to the camera, which, if we have an intrusion, makes it more likely that the camera will be broken or even stolen. We prefer the cameras with infrared LED sensors, which are almost completely unnoticeable in the dark of night.
Video Quality
Okay, these are cameras we're talking about, and this isn't a video game from the 1980s; we want footage that's clear and not super pixelated. For the most part, our Zmodo cameras' footage was clear at 1080p HD, which is what we've come to expect from security cameras in the year 2020. However, we noticed that with the dome camera and, you guessed it, the Torch 360, the footage wasn't as clear at only 720p HD. Of course, we could still get a general idea of what was happening, but the cameras with 1080p HD display had more detail.
Field of View
But while the video quality was mostly the same on our Zmodo cameras, their fields of view were all over the place. That's how wide the shot is, and in general, we like fields of view of 120 degrees or above; otherwise, the footage is so narrow that not all of the space is covered. We were happiest with the Sight 180 cameras, which have 180-degree fields of view, hence the name. That's as wide as possible (notwithstanding cameras that rotate all the way around). However, we were still happy with the field of view on the Zmodo Snap PT, the Torch 360, and the Pivot Cloud, at 151-degrees, 132-degrees, and 120-degrees, respectively.
The only cameras that showed us only a sliver of what we wanted were the 1080p HD Indoor/ Outdoor WiFi camera at only 90-degrees, and the 720p Indoor Dome camera at 114-degrees. Especially with the former, we found that we had to actually include multiple cameras per room to get the coverage we wanted, which was a bit hard on our wallets.
Power
When it came to actually powering our Zmodo cameras, we plugged in about half of them and powered the other half by battery; specifically, we plugged in the 1080p HD Indoor/ Outdoor WiFi camera, both of the Sight 180 cameras, and the Torch 360. The rest were wireless, which meant that, while we did have to occasionally replace or recharge the batteries, there were no messy wires ruining our apartment's minimalist-chic aesthetic. It also meant that installation was simplified, but we'll get to that a bit later.
Durability
One major drawback of Zmodo's cameras is that most of them are intended only for indoor use, save for the 1080p HD Indoor/ Outdoor WiFi camera. Even the Torch 360 needs to be covered when it's used outside; the rest, we placed indoors. For some reason, Zmodo only sells the majority of its outdoor cameras in really large packages, so it's not the best place to buy outdoor cameras. Ring, on the other hand, has a few affordable options like the Ring Stick Up Cam Battery or the Ring Spotlight Cam Battery, to name a couple of wireless options, so we recommend that over Zmodo's extensive systems; unless you have a very large property to monitor.
Pricing
Show me the money! One really good thing about Zmodo is the super-low prices. We bought our cheapest camera for just under $40, and even the most expensive was only $199 with the Snap PT. While that's a bit expensive for an indoor camera (they're usually around $100 to $150), when we saw that the camera came with door/ window sensors, the price makes a lot more sense. Zmodo is definitely one of the more affordable smart security options out there, so for those on a budget, you'll be just as pleased with their low prices as we were.
Ranging from around $40 to $200, Zmodo is known for making smart security that's affordable as it is advanced. Get started on Amazon.
Extras
We've tested out a lot of security cameras, and some of Zmodo's have features we've never seen before, like built-in Bluetooth speakers! Let's go into specifics.
Rotation
Want the most coverage possible? The Torch 360, the Sight 180, and the Snap PT can all rotate all the way around, which made installation much more flexible; we weren't as tied to their fields of view, so we had more freedom with where we installed them. On top of that, the Snap PT also tilted, but only 15-degrees which was pretty negligible. Similarly, the Pivot Cloud rotates 350 degrees, which is almost full coverage. Especially for the Torch 360, which we obviously used outside in a torchlight, this meant that we had total control of where our camera was pointing. If we wanted to see the street, we could, but if we wanted to focus on our front door, we could do that, too. We felt a bit like the FBI, carefully surveilling everything around our camera through the Zmodo app.
Door/Window Sensors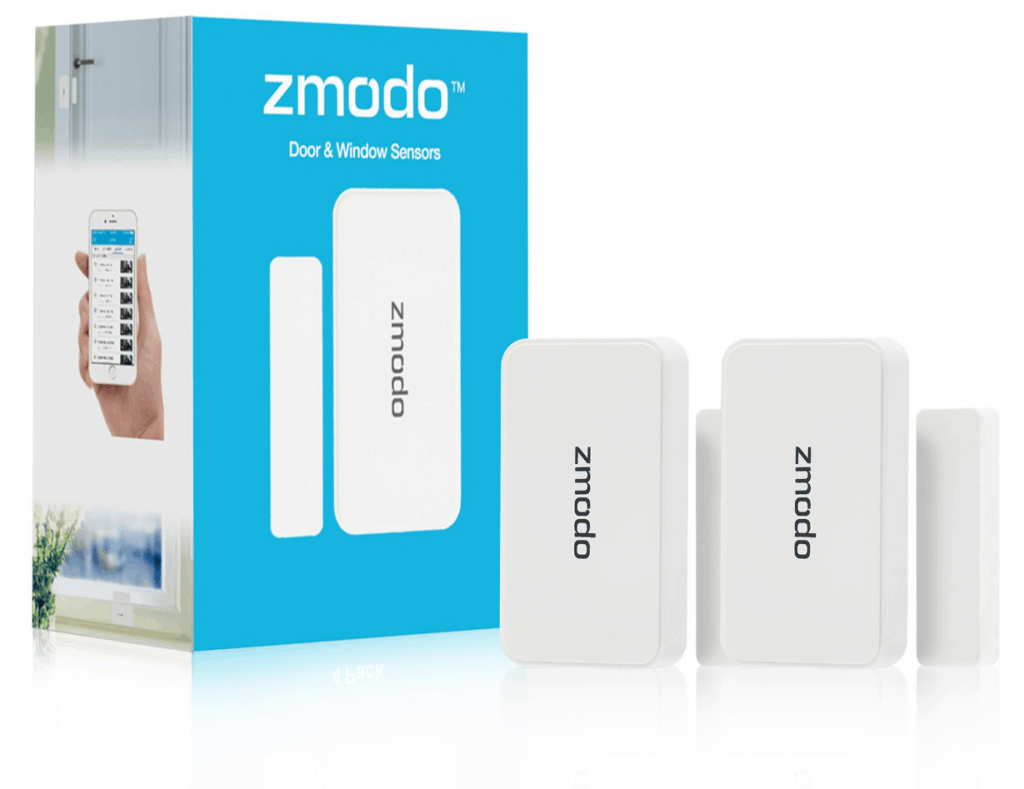 Some of Zmodo's cameras, like the Pivot Cloud and the Snap PT, came with door/ window sensors, which we used to see when our doors and windows were opened or closed. This was really useful to know, and the sensors were all wireless and connected to the Zmodo app, allowing us to get alerts.
Environmental Monitoring
The Pivot Cloud did more than just monitor our central hallway. It also told us the temperature and humidity level, which was unexpected. The only other camera we've reviewed that has environmental monitoring built-in is the indoor Canary Pro, which tacks on air quality as well as temperature and humidity. However, we found these features slightly unnecessary, especially because these cameras are indoor; it would've been nicer to know what it's like outside rather than inside, where we have control of our climate through our Nest Learning Thermostat. Still, this may be a plus for people that want to find out more about their indoors' climate.
Bluetooth speakers
The Pivot Cloud and the Snap PT both have built-in Bluetooth speakers, which is another trait we don't typically come across with smart security cameras. For us, that meant blasting the new Fiona Apple album from our central hallway camera so the entire apartment could hear it, as well as playing podcasts when we cooked. Although we already own a few different smart speakers like the Nest Mini and the Echo Dot with Clock, now with these two cameras from Zmodo, we have smart speakers in almost every room of our apartment!
Bulb
Finally, we're back to the Torch 360, which is by far the most unique of all of Zmodo's camera offerings. This camera has a bulb on top of it so we could place it in our torchlight, but on special occasions like Halloween or Valentine's Day, we changed the bulb's color to make it more festive. When we didn't feel like creating our own themes, we simply turned to the premade options in the Zmodo app, and we could even put the bulb on schedules so it didn't waste power during the day time. We haven't seen any other security cameras designed to fit in a torchlight, so this was a pretty cool option.
Installation
We installed all of our Zmodo cameras ourselves, which, good news for our wallets, meant we didn't have to pay a dollar to get our home security installed. For the most part, the installation process with each camera was the same; once we had the Zmodo app downloaded and an account created, we connected each to our WiFi system, which we had to do in the same room as our router. For the plug-in cameras, we obviously had to plug them in to do this, even if they weren't in the ultimate location that we wanted them in. What was really helpful was the in-app setup tutorials which told us how to add devices in Zink, (we could do multiple at once, which was convenient).
Once all the cameras were set up in our app, connected to WiFi and named, we went about placing the cameras where we wanted them, which, for the indoor cameras, meant placing them on high shelves. Of course, things were a bit different with the Torch 360, which we had to screw into our existing torchlight. But overall, the process didn't take more than 10 minutes per camera, and Zmodo provided some helpful Youtube videos3 when we were having trouble.
Which Zmodo Camera Is Right For You?
Overall, we'd definitely recommend getting one of Zmodo's cameras, save for the dome camera, which isn't doing us any favors with its 720p HD. Although the Torch 360 has the same video quality, if you have a torchlight, we can't imagine a better security solution. Your choice will ultimately come down to your specific needs, which is why we broke it down for you below:
Since Zmodo has such few outdoor options, we recommend checking out their indoor cameras, unless you want to invest in a larger system. No matter which option you choose, Zmodo provides smart home security at a fraction of the cost of competitors, a great option for anyone on a budget.