Smart Home Black Friday and Cyber Monday Deals 2022
2022 Black Friday Smart Home Deals
Verified
Building a smart home can be an expensive undertaking, but thanks to shopping holidays like Black Friday and Cyber Monday, it's possible to build a more affordable smart home. In this guide, we're rounding up all the best Black Friday and Cyber Monday smart home deals we found on the internet. Are you ready to enjoy big savings?
Smart Home Black Friday and Cyber Monday Deals
Obviously, at Security.org, we're focusing on the best smart security products for your home, and particularly, how you can save on them this upcoming Black Friday. Here's what we found from our top brands:
Ring
This year, Ring's pricing for its bundles is the star of the company's Black Friday sale. In many cases, bundles include either a Ring doorbell or camera, and an Amazon Echo smart speaker or display. For example, you can get a Video Doorbell Wired with an Echo Show 5 smart display for $61.99, about 70-percent off the original price. With this pairing, you can view your video doorbell footage on the Echo Show 5's screen, much more convenient than having to check your phone. There are lots of other bundles on Ring's website, so be sure to check them out.
You can also save big on multi-camera packs. For instance, the price of a pack of two Floodlight Cam Wired Pro is down to $399.98, down from its original $459.99 price. That's just one example; you'll find more discounted multi-camera packs on Ring's website, so if you're having trouble choosing, our Ring security camera review can help you decide.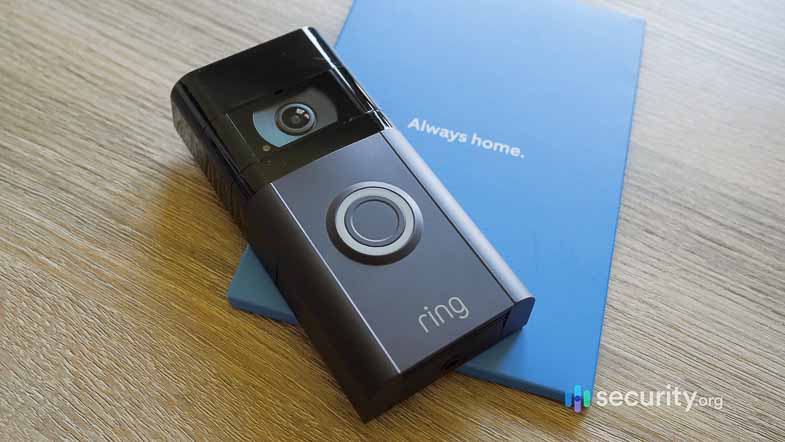 Amazon Echo
One of the most popular smart home ecosystems right now is Alexa, the AI voice assistant living inside Amazon's Echo devices. Alexa enables voice control on a wide selection of smart home brands and products, which is why it's the center of many smart homes. To use Alexa, you need Alexa-enabled devices, which in many cases, are smart speakers or smart displays.
This Black Friday, Amazon is reducing the prices of many of its smart speakers and displays. The price of the Echo Show 8 we reviewed, for instance, is down to $59.99 from its $109.99 regular price. As for smart speakers, the 4th gen Echo's price is down to $59.99, as well, reflecting a 40-percent discount. There are lots of other discounts on Amazon devices, so be sure to check Amazon often for the latest deals.
FYI: For many companies, including Amazon, Black Friday is no longer just a single day.1 You'll often find Black Friday deals days or even weeks ahead of actual Black Friday, so start looking for discounts now instead of waiting until November 26.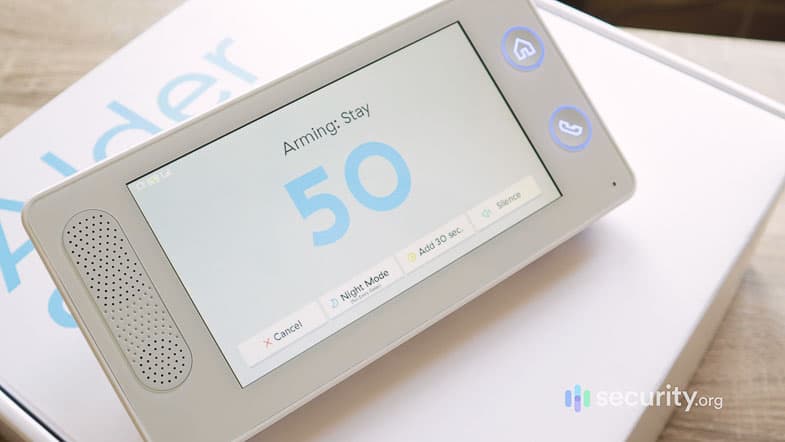 Google Nest
Nest, a Google company, is a major player in the smart home security industry, and as expected, it's offering amazing deals for smart home enthusiasts this Black Friday.
In the smart speaker and displays category, you'll save $50 on the Nest Hub, $40 on the Nest Audio, $50 on the Nest Hub Max, and $24 on the Nest Mini and Google Home Mini. Of these, the Nest Hub Max is our favorite, as it's a smart display, which means you can view live footage of compatible security cameras on its screen. You can see it in action in our Nest Hub Max review.
On the smart thermostat front, the Nest Thermostat is on sale for $99.99 ($30 off), and the Nest Learning Thermostat for $179 ($70 off). You can also score two Nest Learning Thermostats for $348, $140 lower than the regular price.
As for Nest's smart security products, Nest discounted the prices of its security cameras and doorbell cameras, as shown below. The biggest discount ($80) is on the Nest Doorbell (wired), which you can read about in our Nest Doorbell review.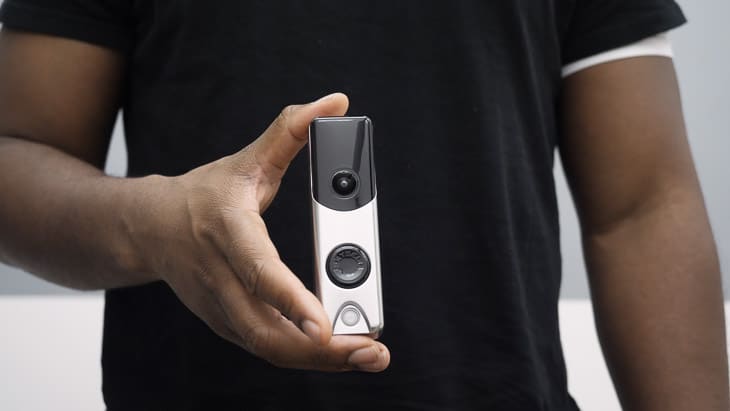 | Product | Black Friday Price | Savings |
| --- | --- | --- |
| Nest Cam (outdoor or indoor, battery) | $149.99 | $30 |
| Nest Doorbell (battery) | $129.99 | $50 |
| Nest Cam with Floodlight | $229.99 | $50 |
| Nest Doorbell (wired) | $149 | $80 |
We're particularly happy to see the Nest Cam Battery on sale, as it's Nest's most versatile security camera. You can see in our Nest Cam Battery review why, but to summarize, it's battery-powered, it works indoors and outdoors, and it's very easy to install.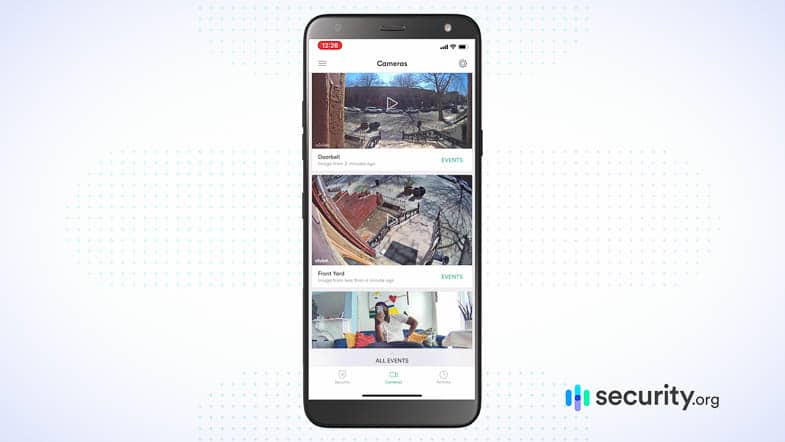 SimpliSafe
When it comes to DIY smart security, very few can match what SimpliSafe offers. As we expanded on in our SimpliSafe review, SimpliSafe is capable of integrating with voice assistants, smart locks, and several other smart home products.
This Black Friday, SimpliSafe is offering its top-notch DIY security system for half the price, and it doesn't matter which starter kit you choose, because everything is on sale. You can even choose the option to customize your own system and still enjoy the discount.
Abode
With CUE automations, a feature we talked about in our abode review, abode supports a comprehensive list of smart home automation functions. To use CUE automations, though, you'll need an abode system, starting with either the Gateway or iota hub.
This Black Friday, abode has a special bundle that includes a Gateway hub, a keypad, two mini door sensors, a motion sensor, and a key fob. The total value of this system is $600, but you can get it for as low as $299. On top of the discounts, you'll get a free Echo Show and an Abode Cam 2. All those inclusions are enough to get you started on home automation.
Aside from the special bundle, most of abode's products are on sale. Discounts are hovering around the 20- to 30-percent range, so take this opportunity to expand your abode security system. We recommend the abode iota, which is a hub with a built-in camera, motion sensor, and siren. You can get an iota kit, which also includes a door sensor and a key fob, for $254.99 instead of $329.
ADT
ADT may be old, but its security systems come equipped with the latest in smart home security technology. ADT systems work with Alexa and Google Assistant, smart thermostats, smart locks, smart lights, and many more smart home products, as we've highlighted in our ADT review.
While we're not sure exactly what ADT has in store for Black Friday, we know that new users can get free video doorbell installation and a $100 Visa Reward Card, which you can use to purchase additional ADT products or smart home products compatible with ADT. Given ADT's premium pricing, we appreciate every opportunity to save on ADT systems and products.
Pro Tip: ADT might offer additional deals to customers who will request a quote on or before Black Friday. In previous years, ADT offered a 10-percent discount on new security systems.
Frontpoint
Frontpoint is another one of those security systems that work well with smart home devices. In our Frontpoint review, we tested its capabilities in working with Alexa, Google Assistant, smart locks, smart thermostats, and we've found it quite capable.
If you're planning to buy a Frontpoint system, now is your chance to get all the bells and whistles that you want, as Frontpoint systems are currently 35-percent off. This deal extends to home automation devices on Frontpoint's website, such as smart locks, smart plugs, wireless light control modules, and smart thermostats. Go to our Frontpoint pricing page to learn more about Frontpoint's prices.
Summary
Starting a smart home may seem like a big undertaking, but you can seriously diminish the costs if you buy your devices on Black Friday. For more information on how to set up your smart home, read our home automation guide.