Smart Home Black Friday and Cyber Monday Deals 2023
2023 Black Friday Smart Home Deals
Verified
One of the first things we learned when we started growing our smart home is that it can get really expensive. We started off with $20 smart bulbs, and before we knew it, we were spending hundreds of dollars on smart locks, smart speakers, and smart cameras.
Fortunately, shopping holidays like Black Friday and Cyber Monday provide the perfect opportunity to cut down our smart home spending through discounts and special deals. And finally, the 2023 deals are here. Let's check out the special offers from our favorite smart home and home security brands.
Smart Home Black Friday and Cyber Monday 2023 Deals
One of the best benefits of smartening up your home is that you also get to make it more secure using smart security devices. Obviously, that's the type of smart home upgrade we like here at Security.org, so today, we're focusing on the smart home products with a "security" aspect.
Ring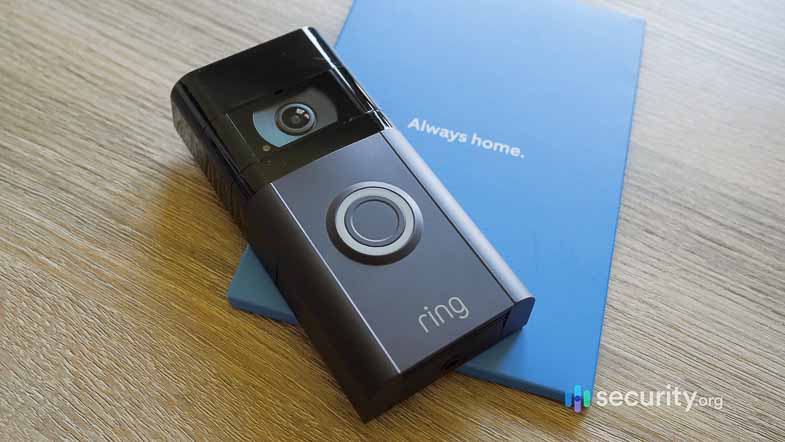 Ring offers deep discounts on a wide variety of products and bundles, which makes it a great option for laying out a smart home foundation. Ring works with a wide range of other brands, including smart locks from Schlage and Kwikset, smart voice assistants, and even connected smoke and CO detectors.
Ring camera Black Friday deals came with savings up to 50-percent on select products, including the already affordable Ring Indoor Cam. From $59.99, it's currently selling for $29.99. More expensive cameras are also on sale.
Ring's video doorbell Black Friday deals, on the other hand, offer discounts as much as $80 if you bundle multiple Ring products together. For example, you can get a Ring Battery Doorbell Plus and a Spotlight Cam Plus Battery (with built-in smart lighting) for $219.99, a huge markdown compared to its $299 regular price.
Those deals are available both from Ring's website and Amazon, Ring's parent company.
Amazon Echo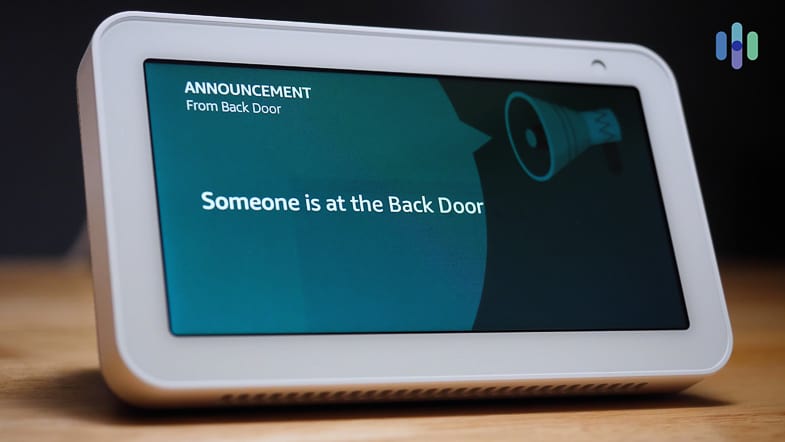 Speaking of Amazon, let's talk about one of the most popular smart home product lines today from the e-commerce giant: the Amazon Echo.
Powered by Alexa, Amazon Echo smart devices and displays give smart home owners the ability to control a wide variety of smart products with their voices. And since they're from Amazon, you can count on them to offer huge markdowns this Black Friday.
Echo speakers are up 71-percent off. For instance, an Echo Pop (the smallest smart speaker from Amazon) paired with a smart bulb from TP-Link costs only $17.99. That reflects a 71-percent discount from the original $62 price tag.
Individual Echo smart speakers and displays are also on sale. Both are up to 60-percent off, headlined by the Amazon Echo (4th gen) that's currently selling for $54.99 (45-percent off) and the Echo Show 8 that's selling for $54.99 (58-percent off). (Read our Echo Show 8 review to find out why that's a good deal.)
Google Nest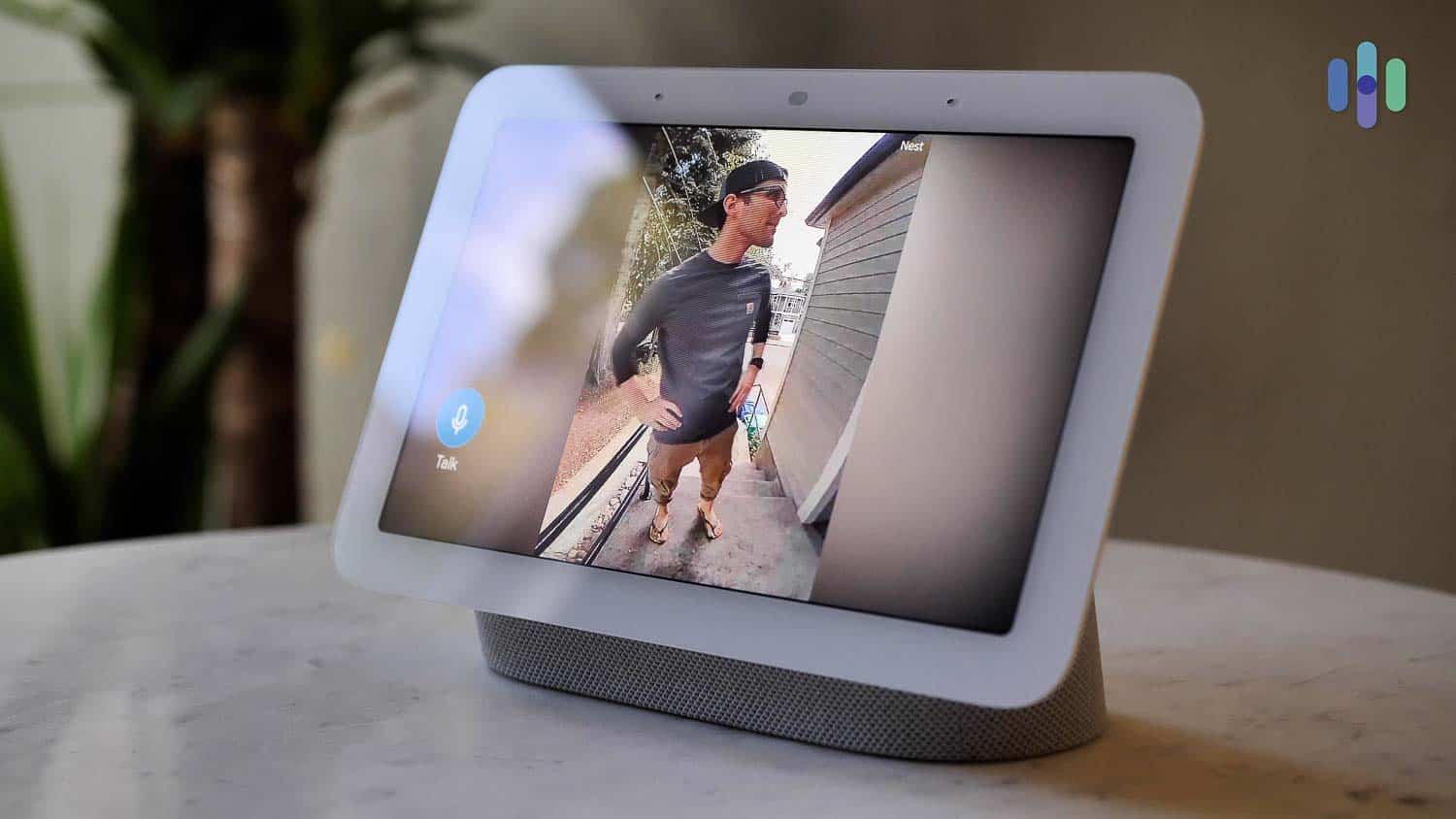 Over to the other side of the smart home fence is Google Nest, Amazon's starkest competition. Google Nest makes a number of smart speakers and smart displays that compete directly with Echo devices. And instead of Alexa, Google employs its own smart voice assistant: Google Assistant.
Google's Black Friday sale discounts the prices of both the Nest Hub and the Nest Hub Max, receiving $50 and $100 off, respectively. The smaller Nest Hub currently costs $49.99, while its larger sibling, the Nest Hub Max, costs $129.99 this Black Friday. There are no deals for the smart speakers, unfortunately, but if you're serious about smarterning up your smart home, see these other Google Connected Home deals:
Nest Wifi Pro 2-pack (mesh router): $199.99 ($100 off)
Nest Learning Thermostat: $179 ($70 off)
Nest Thermostat: $89.99 ($40 off)
SimpliSafe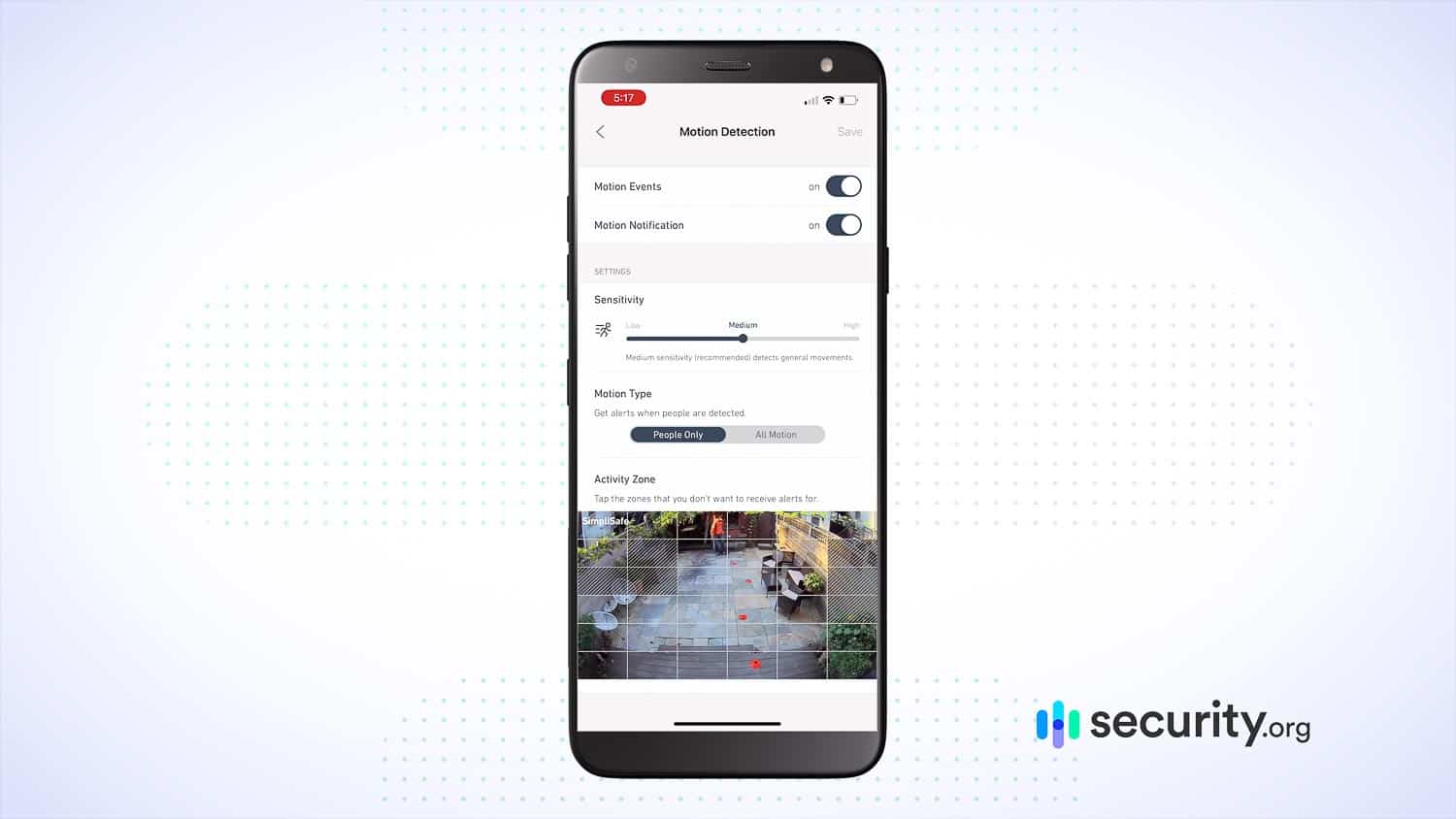 When it comes to DIY smart security, very few can match what SimpliSafe offers. As we expanded on in our SimpliSafe review, SimpliSafe is capable of integrating with voice assistants, smart locks, and several other smart home products.
All SimpliSafe systems are 60-percent off right now, plus you'll receive a free outdoor camera (valued at $169) if you buy a SimpliSafe security system. The discounted starter packages also come with a 30-day trial to the Fast Protect plan, which is the only plan that allows SimpliSafe users to integrate smart devices like Nest thermostats. With the discount, equipment packages start at just under $100.
Abode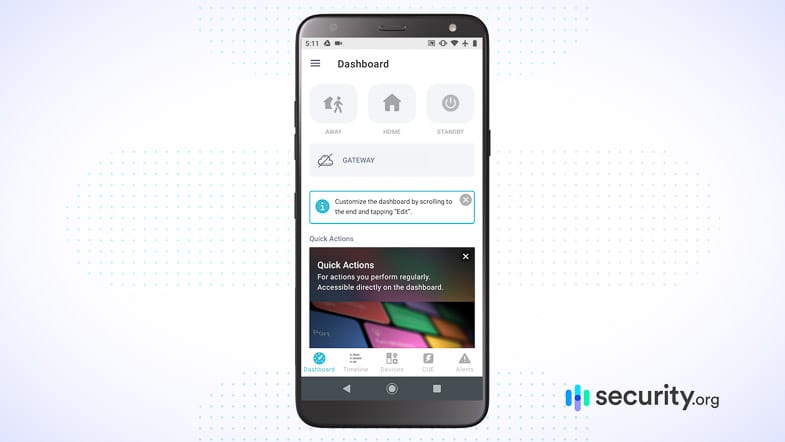 With CUE automations, a feature we talked about in our abode review, abode supports a comprehensive list of smart home automation functions. To use CUE automations, though, you'll need an abode system, starting with either the Gateway or iota hub.
The latter is a special hub equipped with a camera and sensors, so it's an all-in-one device that can really up your smart home game. For abode's Black Friday sale, which is extended until Cyber Monday, an abode starter kit that usually costs $999 is marked down to $379.99. This kit includes the iota hub (with built-in camera and motion sensor), four door and window sensors, a keypad, a glass break sensor, and a key fob.
The iota hub works with a number of smart home standards, including Z-Wave, Zigbee, Alexa, Google Assistant, and HomeKit.
ADT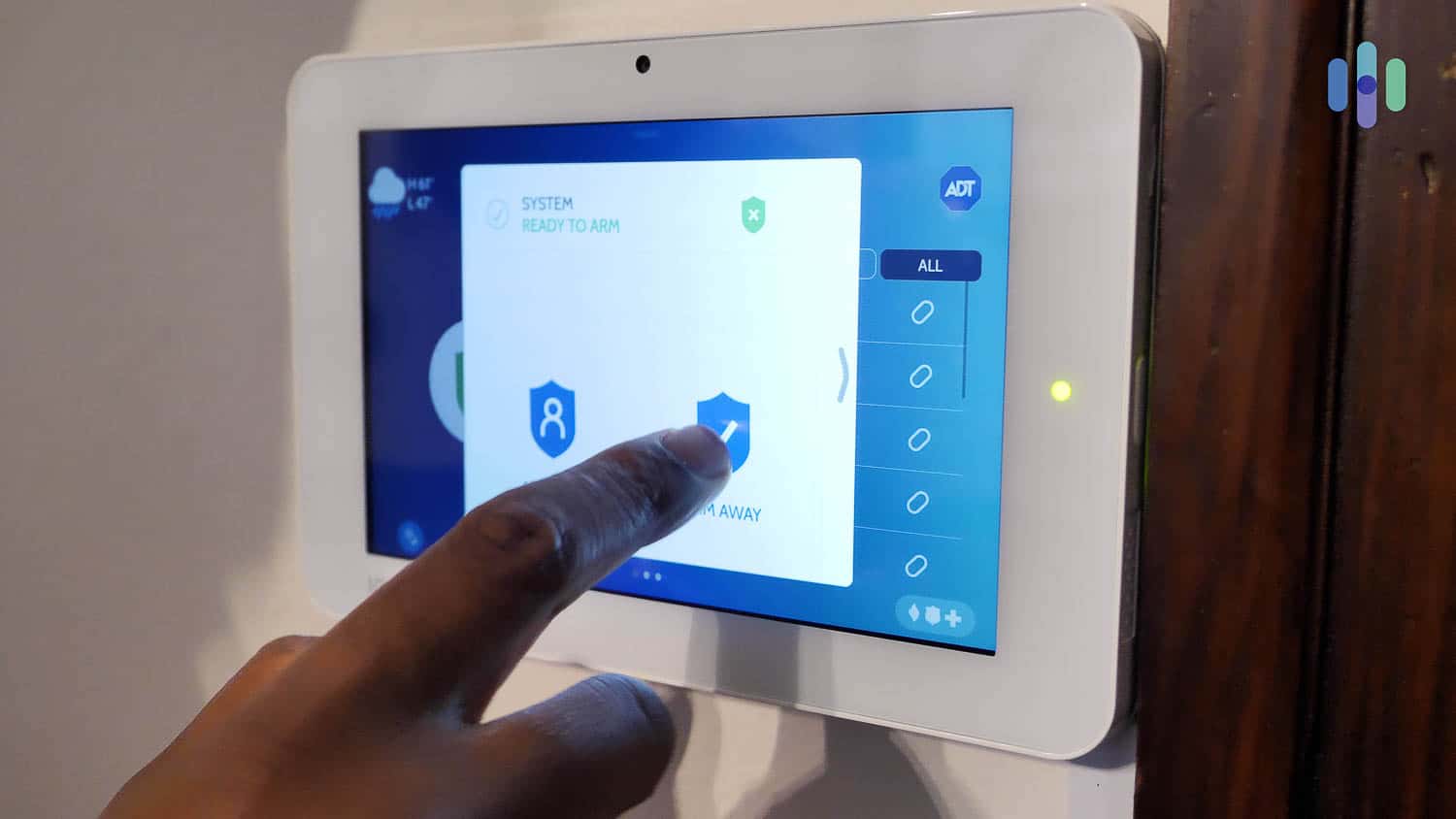 ADT may be a century-and-a-half-old company, but its security systems come equipped with the latest in smart home security technology. ADT systems work with Alexa and Google Assistant, smart thermostats, smart locks, smart lights, and many more smart home products, as we've highlighted in our ADT review.
For Black Friday, all ADT systems are 40-percent off. That discount covers any equipment you add to the pre-customized ADT packages. And take note that ADT and Google are partners now, so you can actually buy Google equipment from ADT, including its cameras, smart thermostats, and smart displays. And yes, you'll enjoy the same 40-percent discount if you buy them from ADT.
That's one of the biggest smart home and home security deals right now, so if you want to keep an eye on ADT, here's our ADT Black Friday deal page.
Frontpoint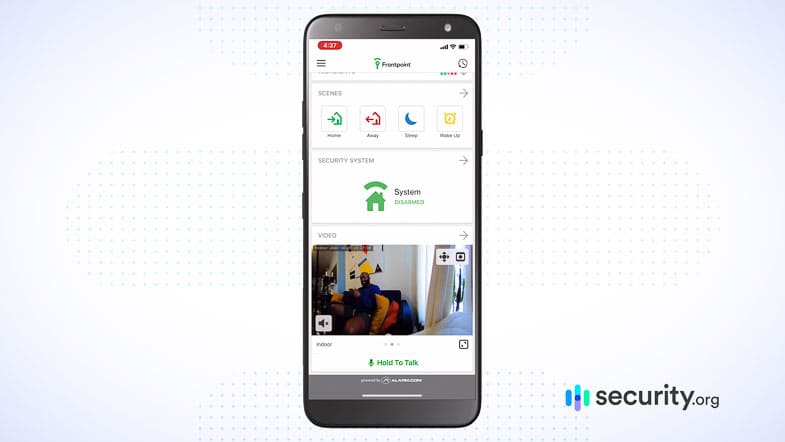 Frontpoint is another one of those security systems that work well with smart home devices. In our Frontpoint review, we tested its capabilities in working with Alexa, Google Assistant, smart locks, smart thermostats, and we've found it quite capable.
During Black Friday, all Frontpoint equipment is 45-percent off, but to get started building a Frontpoint system, you'll need a starter package. The good news? Those packages are up to 70-percent off. The most basic package costs $129. Go to our Frontpoint pricing page to learn more about Frontpoint's prices.
Vivint
Last but not least, we can't talk about smart home security without mentioning Vivint. Vivint security systems are hands-down some of the most advanced security systems that offer smart home features. Powered by a touchscreen control panel, Vivint systems offers the best of both the worlds of security systems and smart home systems.
This year, Vivint is offering free equipment and a $50 gift card to new customers. You'll need to spend at least $599.99 on Vivint equipment to qualify, but the freebies add up to $300 in value. The free equipment is either a Vivint Video Doorbell Pro or Spotlight Pro, both of which cost $249 and are top-of-the-line of their respective fields.
Summary
Starting a smart home may seem like a big undertaking, but you can seriously diminish the costs if you buy your devices on Black Friday and Cyber Monday 2023. For more information on how to set up your smart home, read our home automation guide.