Bitdefender VPN Cost and Pricing Plans
Available products include VPNs, antivirus protection, identity theft protection, etc.
The free plan covers 10 devices on one server with a daily data limit of 200 MB.
Monthly or yearly paid plans start at $3.33 a month.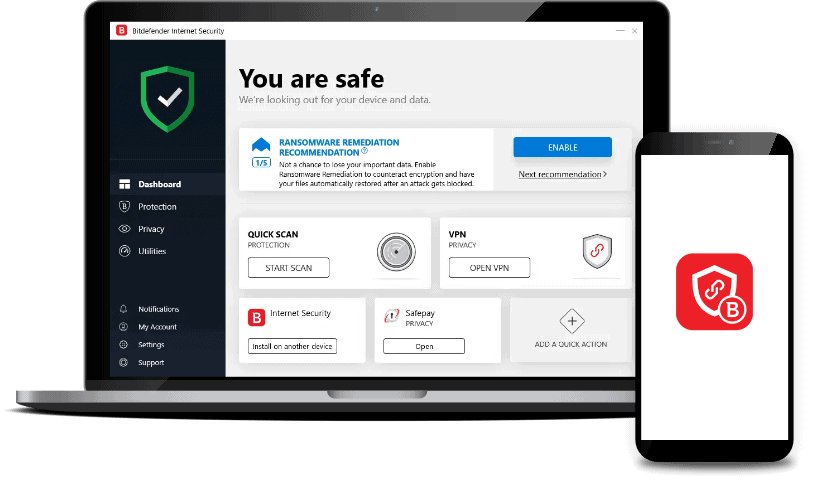 All of our content is written by humans, not robots.
Learn More
By

&

Last Updated
Nov 22, 2023
Bitdefender may not be one of the better-known VPNs, but their reach in 27 countries certainly intrigued us enough to check out their pricing. Based in Romania, this VPN company offered us a free version, plus monthly and annual options, but are the prices fair? We're covering not only VPN pricing but also the pricing of all of Bitdefender's offerings, which are pretty expansive.
Features
| | |
| --- | --- |
| Bitdefender VPN | VPN only |
| Antivirus Plus | Antivirus only |
| Internet Security | Antivirus with parental controls |
| Family Pack | 200 MB daily VPN limit, antivirus, ransomware protection, and parental controls |
| Digital Identity Protection | Identity theft protection service |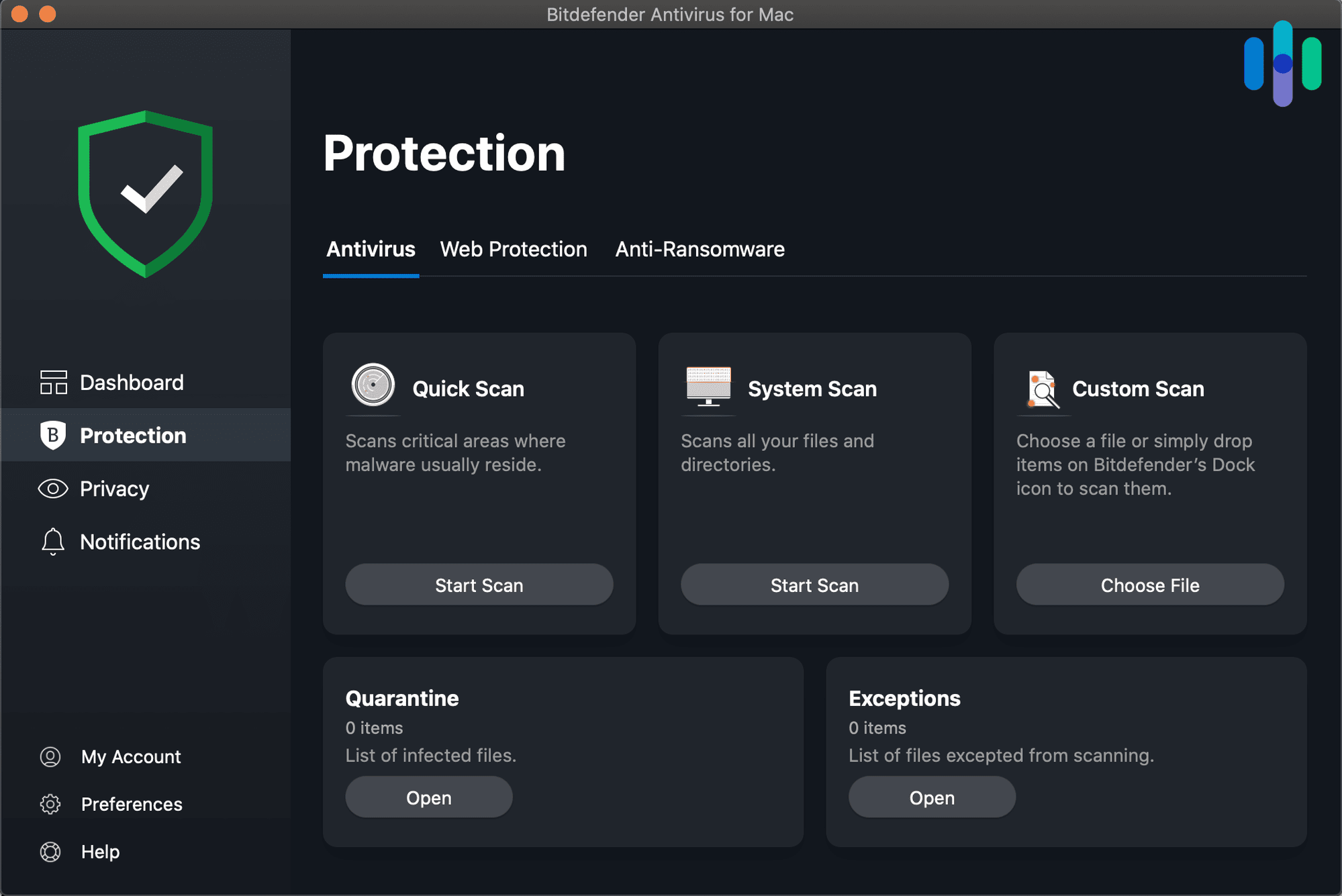 These VPNs Have Split Tunneling and Don't Log Anything
Bitdefender gets one thing right. They assign us a different IP address every time we connect, so hackers have little chance of intercepting our data. But this otherwise capable VPN is missing a few features we like a lot, like split tunneling and obfuscated servers. Want a VPN that does it all? Check out our top VPN picks this year: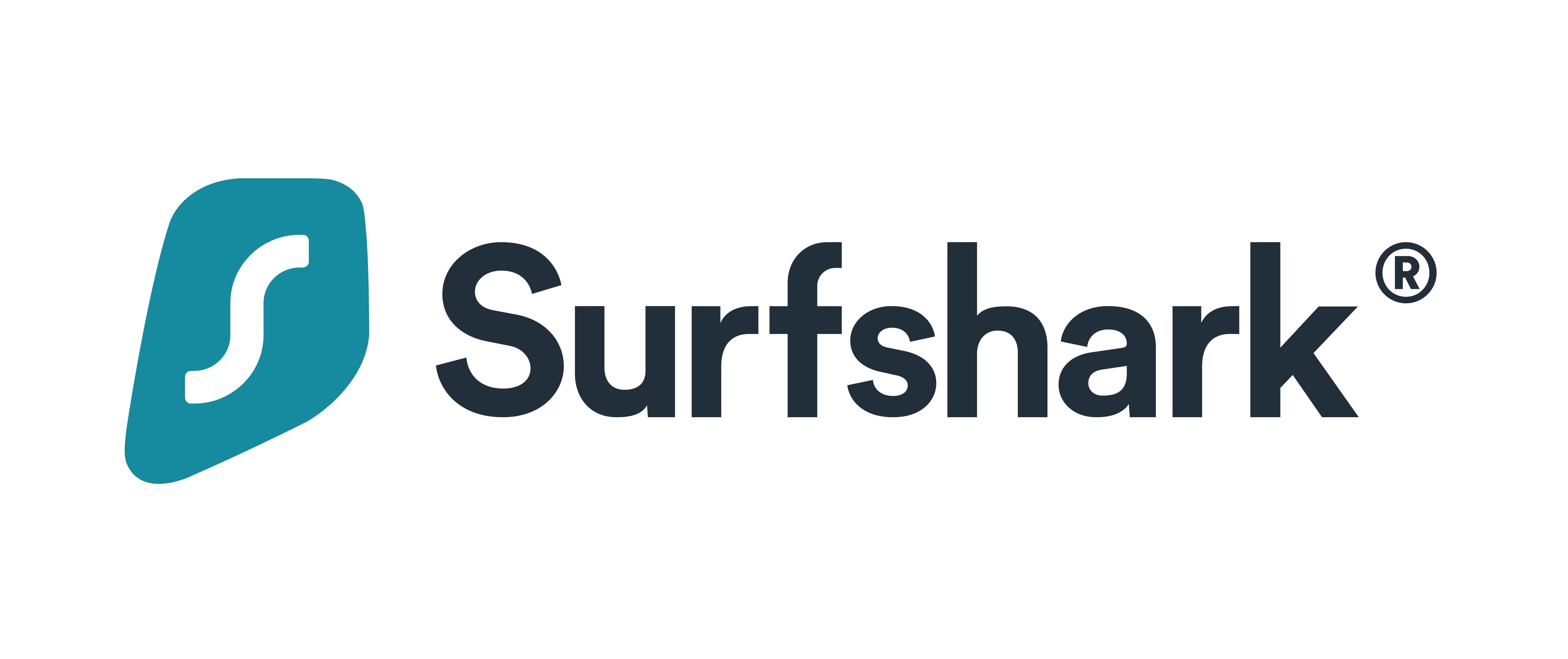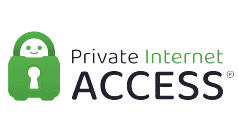 VPN and Package Costs
Bitdefender's website is pretty overwhelming, with seemingly endless options for businesses and home use. Here, we're focusing on the home products, although we did throw in some information for small businesses, as there are over 30 million of them in the U.S as of 2019.1
VPN Only
If you want to KISS, or Keep It Simple, Stupid, meaning that you only want a VPN, then the pricing is pretty straightforward. Bitdefender offers a free VPN that doesn't have a time limit; however, there are other limits in place, like only being able to access one server, and a 200 MB per day data limit. You can use AT&T's data calculator2 to see exactly how many texts, emails and the like you can do with that data limit. But if it doesn't end up being enough, you can easily upgrade to a monthly or yearly plan, as the prices are really affordable compared to competitors.
| | Free Plan | 1 Month | 1 Year |
| --- | --- | --- | --- |
| Device Limit | 10 | 10 | 10 |
| Server Limit | 1 | No Limit | No Limit |
| Daily Data Limit | 200 MB | No Limit | No Limit |
| Monthly Cost | $0.00 | $6.99 | $3.33 |
| Total Cost | $0.00 | $6.99 | $39.98 |
| Savings | 0% | 0% | 20% |
Note: For the most savings on Bitdefender VPN, go with the yearly package; although you'll be charged more upfront, in the long term, you'll save 20 percent compared to the month-to-month package.
Now, the VPN is not where things end if you want more digital security for your devices. Bitdefender antivirus software has a few different packages to choose from; the company also offers identity theft protection as well as a secure smart home hub. Let's see how much it all costs!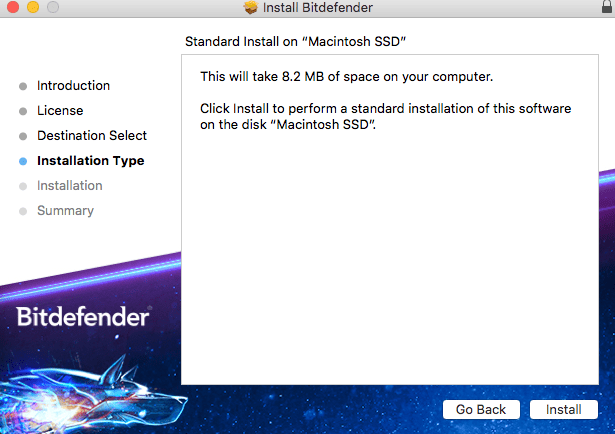 Antivirus Plus
| Number of Devices | One Year | Two Years | Three Years |
| --- | --- | --- | --- |
| 1 | $19.99 | $41.99 | $53.99 |
| 3 | $29.99 | $53.99 | $71.99 |
| 5 | $69.99 | $109.99 | $149.99 |
| 10 | $79.99 | $129.99 | $179.99 |
Antivirus Plus gives you basic antivirus software, but it doesn't include a VPN, a firewall, parental controls or many of the features of other packages. To get a VPN, you'll need to go with Premium Security package or higher, but we'll touch on all of the subscriptions and their offerings.
Internet Security
| Length of Contract in Years | Maximum Number of Devices | Price |
| --- | --- | --- |
| 1 | 1 | $29.99 |
| 1 | 3 | $39.98 |
| 1 | 5 | $84.99 |
| 1 | 10 | $89.99 |
| 2 | 1 | $53.99 |
| 2 | 3 | $71.99 |
| 2 | 5 | $129.99 |
| 2 | 10 | $149.99 |
| 3 | 1 | $77.99 |
| 3 | 3 | $89.99 |
| 3 | 5 | $169.99 |
| 3 | 10 | $199.99 |
Tacking onto Antivirus Plus, Internet Security adds on parental controls plus protection against:
Adware
Spyware
Malware
Ransomware
Total Security
Next, Total Security has everything included in Internet Security plus a device optimizer to create faster speeds. Because there's no worse feeling than waiting for that Google Doc to load, especially when you have nothing else to stare at aside from the wall.
| | One Year | Two Years | Three Years |
| --- | --- | --- | --- |
| 5 devices | $44.99 | $89.99 | $119.99 |
| 10 devices | $49.99 | $101.99 | $137.99 |
Premium Security
For those that want antivirus protection, a VPN and the other features of Total Security, Premium Security is your best bet; you'll also be prioritized when it comes to customer support, which is a nice option. To learn more, read our page on Bitdefender antivirus pricing.
Family Pack
If you need protection for over 10 devices (15 at a maximum), then the Family Pack is your most cost effective option. Not only does it include antivirus protection, but it also includes protection for ransomware, a VPN with a 200 MB daily data limit, and parental controls.
| | One Year | Two Years | Three Years |
| --- | --- | --- | --- |
| Price | $59.99 | $119.99 | $149.99 |
Small Office Security
Looking for antivirus for business? Rather than buying a few different subscriptions, you can protect 10 or 20 devices under one subscription.
| Length of Contract in Years | Maximum Number of Devices | Price |
| --- | --- | --- |
| 1 | 5 | $49.99 |
| 1 | 10 | $74.99 |
| 1 | 20 | $169.99 |
| 2 | 5 | $169.99 |
| 2 | 10 | $249.99 |
| 2 | 20 | $399.99 |
| 3 | 5 | $199.99 |
| 3 | 10 | $299.99 |
| 3 | 20 | $499.99 |
That covers all of Bitdefender's packages. Now, aside from the VPN and the various packages available, Bitdefender has two more standalone services, one to protect your identity, and one to protect your smart home devices. We haven't tested out either product, but here's the pricing information you need.
Digital Identity Protection
Identity theft can affect anybody, even children. In fact, according to our child identity theft research, 14 percent of U.S parents of kids under age 16 said that their children had had their identities stolen. Now, again, we haven't tried Bitdefender's identity theft protection software out for ourselves, but price-wise, it's much cheaper than its competitors; we're used to paying a minimum of $9.99 a month for the same services, so on paper, Bitdefender's option is looking pretty good.
| | 1 Month | 1 Year |
| --- | --- | --- |
| Monthly Price | $7.99 | $3.33 |
| Total Amount Billed | $7.99 | $39.99 |
Bitdefender BOX
Last but not least, Bitdefender BOX, the only one of the company's offerings that includes a physical product. Basically, the BOX is a hub for network security, as we've seen a ton of vulnerabilities with IoT, or Internet of Things devices. A one-year subscription, which includes the hub itself, costs $149.99, with professional installation included and free shipping. Essentially, the BOX secures your network so that you don't have to worry about someone hacking your security cameras and smart locks.
How To Cancel
If you're not happy with your purchase from Bitdefender, whatever it may be, you can return it for a full refund within 30 days of your purchase date. This applies to anything purchased on their website, and from the time your request reaches Bitdefender's processors, you'll get a refund within 90 days.
FYI: If you want to stop Bitdefender from renewing automatically but not turn it off completely, go to My Subscriptions under Bitdefender Central, then My Payments. Next, click More Details and turn Automatic Subscription Renewal Off.
Free Tools and Trials
When you think of the best free things in life, the images that come to mind are probably of family, children, laughing and the blue sky on a hot summer day. It's less likely that free VPN and antivirus apps come to mind, but we'd like to include them, and Bitdefender has a nice slew of free options.
Free Tools
Bitdefender has two tools that will be free forever, but their functionalities are pretty limited. Still, they're a good way to test out their products free of financial risk.
Antivirus Free: If you need antivirus protection for your Windows computer, you can get it for free from Bitdefender. This subscription will cover one device, but it lacks the network, ransomware, social network, and account protection of the paid plans.
Home Scanner: If you're not ready to throw down that $150 for the BOX (and hey, we'd rather spend it on cute fall looks as well), then Bitdefender's Home Scanner is a solid option. While it doesn't offer protection for any devices aside from Windows computers, it can let you know of any vulnerable passwords or devices as well as give some recommendations to up your home network security.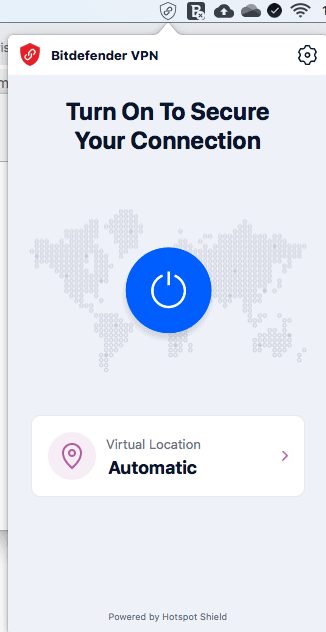 Free Trials
Commitment-phobic? You can try out many of Bitdefender's services for free for 30 days, including:
Small Office Security
Premium Security
Total Security
Family Pack
Internet Security
Antivirus Plus
Antivirus for Mac.
If you don't want the trial to auto-renew, be sure to disable this in your settings.
Our Favorite Features
Let's take it back to basics, the Bitdefender VPN all by its lonesome. If you've spent more than a few minutes on our site, you know that we've tested all of the most popular VPNs, so we know exactly what to look for when shopping and testing. Here's how Bitdefender's VPN impressed us:
Based in Romania: Since Romania is out of the Five Eyes, Nine Eyes and 14 Eyes

3

international surveillance alliance, the company can't be forced under the law to share customer information with the government.
Torrenting and Netflix: Need a VPN for Netflix or a VPN for torrenting? We could do both with Bitdefender.
AES-256 encryption: Although we're not happy that Bitdefender logged our IP addresses when we were connected to their service, at least they encrypted them using AES-256, the highest method available.
Dynamic IP addresses: Whenever we connected to Bitdefender, we got a new IP address to replace our devices' private one.
Great speeds on Macs: Bitdefender only slowed our browsing speeds on our Macbook Pro slightly: 23 percent for download speed, three percent for upload speed and only a seven percent increase in latency. These differences are pretty minimal compared to other VPNs we've tested.
Low prices: Even if you pay on a month-to-month basis, the Bitdefender VPN on its own only costs $6.99; it's hard to beat that, especially with flexible contracting.
Free VPN option: For someone that only needs a VPN on one service for under 200 MB of data per day, you won't have to pay anything for Bitdefender.
Money-back guarantee: Not loving a product from Bitdefender's website? Return it within 30 days and get your money back, no questions asked.
Recap

Well admit it: we're more than exhausted from going over all of Bitdefender's pricing, as they have no shortage of tiers or products. But all in all, we think their pricing is very affordable overall, especially for their VPN. But to truly learn if it's the one for you, read our Bitdefender VPN review. And oh yea, don't forget to be secure!
Frequently Asked Questions
Yes, we've covered everything there is to know about Bitdefender's pricing, but if you've got other questions, we're happy to help.