How Much Is A VPN?
How much should you be spending on a VPN? And are free VPNs any good?
All of our content is written by humans, not robots.
Learn More
Maintaining your online privacy is critical in keeping yourself and your private data safe. And the good news? You can easily protect your privacy with a tool called a virtual private network or VPN.
There are free VPNs and paid-for VPN subscriptions, and generally speaking, the latter provide better online privacy. So in this guide, we'll help you figure out how much you should be setting aside for a VPN subscription. Spoiler: Not much.
Ready to find out how much VPNs cost? Keep scrolling.
The Best Way To Compare VPN Prices
When it comes to comparing VPN prices, we don't recommend just going for the cheapest option. You should set a budget, and then look at the features to see which VPNs offer the best value for your money. We've done that, and based on our rigorous testing of dozens of VPNs, these are the best-value VPNs on the market today:
How Much Is A VPN?
There are so many VPN options available, but in general, they all do the same basic things to protect your privacy. First, they encrypt your online data so that everything you do online stays between you and your device. Second, they route your traffic through VPN servers, making it a lot harder for anyone to track your every move online.
That being said, VPNs vary in their effectiveness. By buying a subscription, you're paying for a number of things, including:
Access to the VPN's server network
The total number of your devices on which you can use the VPN
Extra useful features like access to streaming-optimized servers
For how long you can use the VPN
Those factors greatly influence a VPN's pricing, especially the last one. Generally speaking, a VPN subscription costs more or less $10 per month if you sign up on a monthly basis, but if you sign up for longer — let's say a year or two — the price drops down significantly.
There's a great variance in price with long-term VPN pricing. We see VPNs charge as little as $2 per month for a two-year subscription, while others charge about $4 to $8 per month for a one-year subscription. You'll have to pay upfront for the entire subscription, so that's about $50 to $100 per year, but you save significantly more with a long-term subscription compared to a monthly one.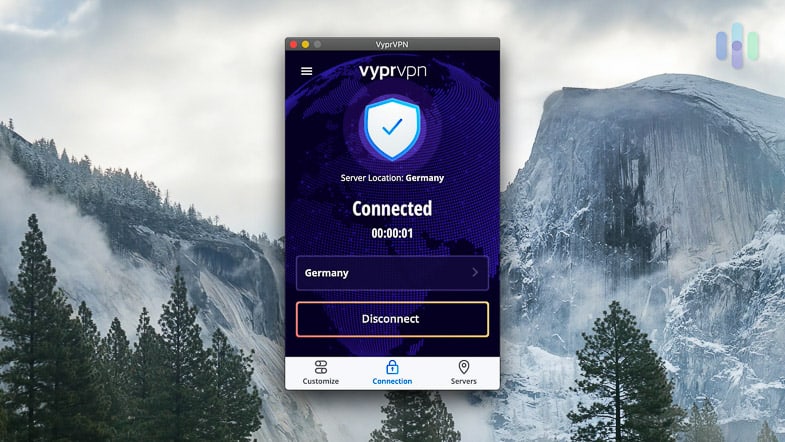 Pro Tip: To get the lowest monthly cost, sign up for a long term length. Typically, as the term length increases, the monthly cost decreases.
| Minimum Cost Per Month | 1 Month | 6 Months | 12 Months | 24 Months | 36 Months |
| --- | --- | --- | --- | --- | --- |
| Astrill VPN | $30.00 | n/a | $15.00 | $12.50 | n/a |
| Avast SecureLine VPN | $10.99 | n/a | $4.59 | 4.39 | n/a |
| AVG VPN | n/a | n/a | $4.49 | $4.39 | $4.39 |
| Bitdefender Premium VPN | $6.99 | n/a | $2.49 | n/a | n/a |
| CyberGhost | $12.99 | $6.99 | n/a | $2.11 | n/a |
| ExpressVPN | $12.95 | $9.99 | $8.32 | n/a | n/a |
| FastestVPN | $7 | n/a | $2.08 | n/a | n/a |
| HideMyAss | n/a | n/a | $7.99 | $6.99 | $5.99 |
| Hotspot Shield | $12.99 | n/a | $7.99 | n/a | n/a |
| IPVanish | $11.99 | n/a | $4.50 | $3.33 | n/a |
| Ivacy VPN | $9.95 | n/a | $3.50 | n/a | n/a |
| IVPN | $6 | n/a | $5 | $4.17 | $3.89 |
| Kaspersky VPN Secure | n/a | n/a | $1.42 | n/a | n/a |
| KeepSolid VPN Unlimited | $9.99 | n/a | $4.99 | n/a | n/a |
| Malwarebytes Privacy VPN | n/a | n/a | $8.33 | n/a | n/a |
| McAfee Safe Connect VPN | n/a | n/a | $2.08 | $1.25 | n/a |
| NordVPN | $12.95 | n/a | $4.99 | $4.19 | n/a |
| Norton Secure VPN | $4.99 | n/a | $2.50 | n/a | n/a |
| Perfect Privacy | $12.99 | n/a | $9.99 | $8.95 | n/a |
| Private Internet Access | $11.95 | n/a | $3.33 | n/a | $2.03 |
| ProtonVPN | $9.99 | n/a | $5.99 | $4.99 | n/a |
| PureVPN | n/a | n/a | $3.24 | $2.08 | n/a |
| StrongVPN | $10.99 | n/a | $3.33 | n/a | n/a |
| Surfshark | $12.95 | n/a | $3.99 | $2.49 | n/a |
| Trust.Zone | $8.88 | n/a | $3.33 | $2.33 | n/a |
| TunnelBear | $9.99 | n/a | $4.16 | n/a | $3.33 |
| VPNSecure | $9.95 | $8.32 | n/a | n/a | $2.99 |
| VyprVPN | $10 | n/a | $5 | n/a | n/a |
| Windscribe | $9.99 | n/a | $5.75 | n/a | n/a |
| Average Monthly Cost | $11.19 | $8.43 | $5.12 | $4.58 | $3.77 |
| Average Total Cost | $11.19 | $50.58 | $61.44 | $109.92 | $135.72 |
Are Cheap VPNs Worth It?
Some cheap VPNs are worth it, like the ones on our best cheap VPNs list. However, many cheap VPNs aren't worth it, especially if you can only use them on one device, on servers that don't allow Netflix, or for a limited amount of data per day. That being said, just because a VPN is inexpensive doesn't mean it's bad. There are many affordable VPN options that hit our standards in security, privacy, and speed.
Are Cheap VPNs Secure?
We found no correlation between the level of security and the price of VPNs. Some cheap VPNs are secure, while some expensive VPNs are less secure, and vice versa. In other words, price does not dictate the level of security, so be sure to judge each VPN on its actual features rather than its price tag.
That's why we compare VPNs. There are so many more factors in play other than the pricing. You have to look at the extra features they offer, the number of servers they have, the quality of the encryption, the type of protocol they use, and so much more.
If you need help narrowing down your options, check out our evaluation of the best VPNs right here.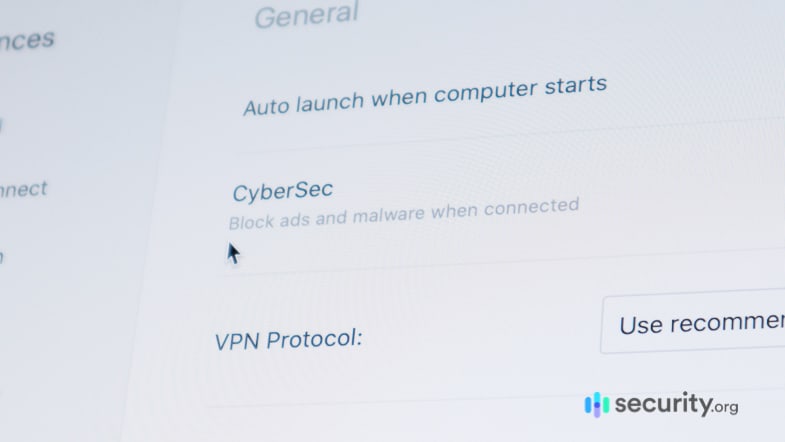 Can You Get A VPN For Free?
There are both completely free VPNs and VPNs with free trials. While some free VPNs may be suitable for your needs, they often come with limits on things like: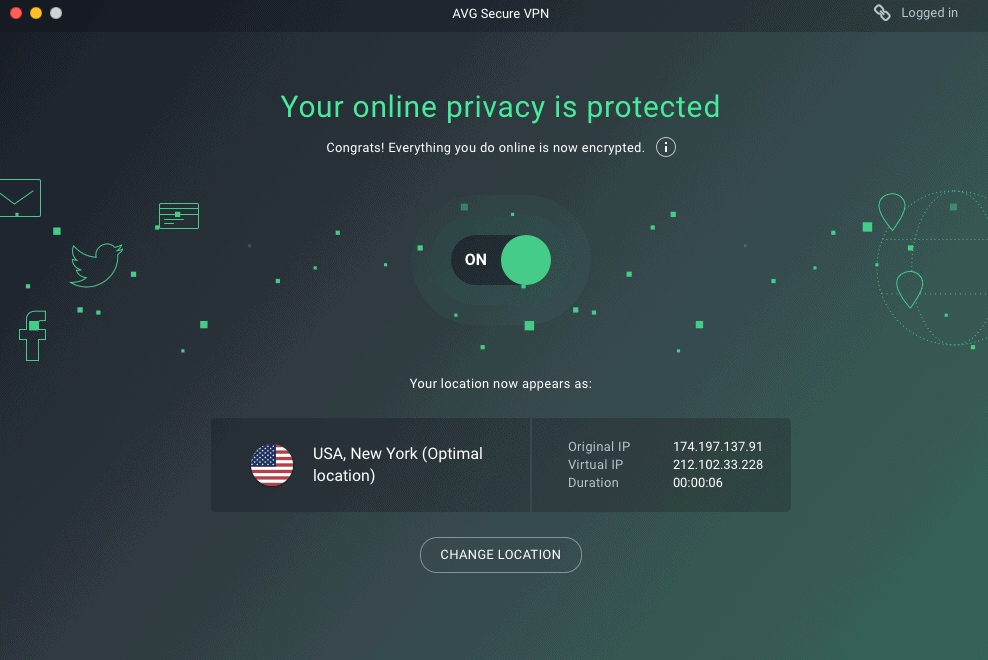 The amount of data you can use per day
The number of devices you can connect
The time length you can use the VPN for
The number of servers you can connect to.
So while free VPNs may work in some cases, if you need a VPN for long-term use across all of your devices, you will most likely want to pay for a VPN subscription.
Why Are VPNs So Expensive?
While some VPNs are expensive, most are not, costing about $10 with a month-to-month subscription. The most expensive VPN that we've tested is AstrillVPN, which costs $20 per month, about twice as much as the average. With a six-month plan, it costs $15 a month, still about a third more expensive than the six-month average. Even its year-long plan costs $10 a month, while the average monthly cost of annual plans is $8.41. We're not sure why Astrill VPN's pricing is so high, especially since we're not in love with their logging policy, as we mentioned in our Astrill VPN review. However, Astrill VPN is in the minority. Most VPNs are reasonably priced, so you can expect to pay an average of under $10 a month no matter the term length.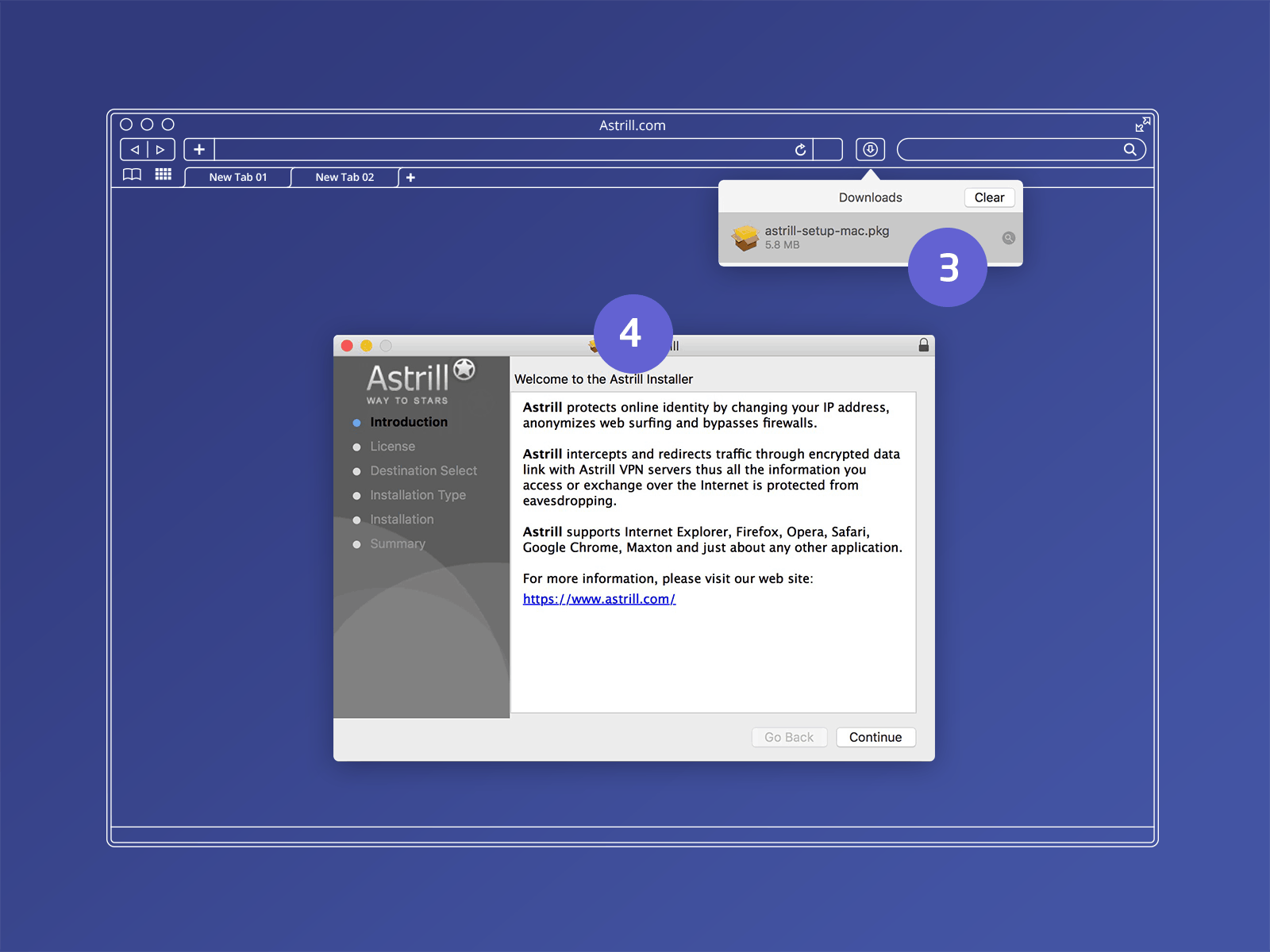 How To Save On VPNs
Here are some ways to save on VPNs:
Check for deals and VPN Black Friday deals.
Look out for student VPN discounts.
Sign up for as long a term as possible, as longer plans are usually discounted.
What To Look For In A VPN
Now that we've assuaged your VPN pricing concerns, let's talk about what to look for in a VPN, pricing and all.
Servers
Obviously, you want to make sure that the VPN has servers near you, whether you need a VPN for France, a VPN for Singapore, or even a VPN for the United Arab Emirates. The closer you are to a server, the faster your speeds will be, which brings us to our next points…
Speed
Especially if you're using a VPN for gaming, you want a VPN with fast upload and download speeds and little latency. If the VPN has a free trial period, we recommend doing speed tests with a free online site like SpeedTest.net.1
Device Compatibility
Of course, it's important that the VPN is compatible with your devices; there are VPNs for Macs, VPNs for Windows, VPNs for iPhones and VPNs for Androids, among other operating systems. Some VPNs even work with routers so that you can cover all of the devices on your network with just one connection.
Kill Switch
An essential feature of any VPN is a kill switch, which will close all web activity if the VPN fails. Most VPNs have kill switches these days, but make sure to double check.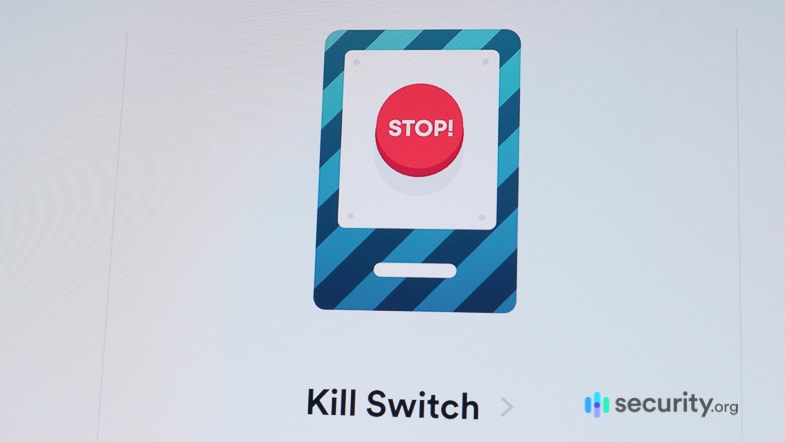 Streaming and Torrenting
If you want a VPN for entertainment purposes, make sure you get a VPN that supports streaming or torrenting. There are also VPNs that work with the best streaming services like HBO Max, Prime Video and Hulu, but it's important to check for compatibility before buying.
FYI: Some streaming services like Netflix block certain VPN IP addresses, which is why not all VPNs will work with all streaming services.
IP Addresses
We prefer VPNs with dynamic IP addresses that change every time you connect. However, some VPNs offer static or dedicated IP addresses, which some users may prefer.
Pricing
Pricing isn't just about the bottom line. You should also consider what you actually get with a subscription, including:
Number of devices you can connect overall
Number of devices you can connect at the same time
Number of server switches
Data limit, if any
Capabilities of servers (Netflix compatibility, etc.).
While there are many long-term options available, on average, expect to spend about $10 per month on a VPN.
Security
The entire point of a VPN is to make you more private and secure online, so pay special attention to the following factors:
Encryption methods: Look for VPNs that use AES-256, the current standard in encryption.

2

DNS leaks: Make sure the VPN has no DNS (Domain Name Server) leaks, meaning that your Internet Service Provider (ISP) can't see the websites you visit.
WebRTC leaks: The VPN should also not leak your private IP address, which you can test out by doing a WebRTC leak test (to find out how, use our VPN guide).
Privacy policy: Your VPN shouldn't be logging any more information than it needs to uphold your subscription, which is limited to your basic name and payment information. It should definitely not log your web activity or IP address, as that defeats the purpose of the VPN itself.
Privacy jurisdiction: Finally, make sure that your VPN is headquartered in a country that's a non-member to Five Eyes, Nine Eyes and 14 Eyes. These international surveillance alliances make it legal for member-countries to spy on their citizens.
Recap
Although many believe that VPNs cost a ton of money, there are a number of affordable options on the market, not to mention free options. All in all, with so many options, you can choose how much you want to spend, from just over $1 per month with FastestVPN's three-year plan all the way up to $20 a month with Astrill VPN's monthly plan. There are truly options for every budget, so don't let pricing get in the way of your privacy online.
Frequently Asked Questions
If you've still got questions, we've got answers about VPNs and their bottom lines.