The Best VPN For School
Our experts did the heavy lifting of testing out dozens of VPNs, and these services worked best.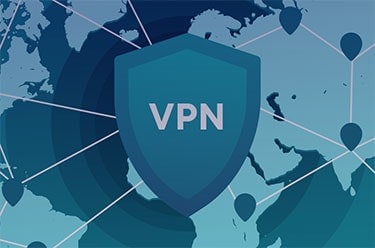 2,500+ research hours
50+ VPNs reviewed
300 speed tests
6 experts consulted
6 VPNs recommended
We remember what it was like to be in school, bouncing back and forth from lectures hall to libraries, dorms, coffee shops, and of course, a bar or two. All of that movement on and off of public Wi-Fi is precisely the reason why students should care about protecting their identity and web traffic with a VPN. VPN companies know that students are often a little cash-strapped, and each of the VPNs below offers a student discount because, like us, they believe cost shouldn't be a barrier to web safety.
What We Look For in VPNs for Schools
| | |
| --- | --- |
| Student discounts | 15%-71% |
| Access blocked sites | Yes |
| Kill switch | Yes |
| P2P/torrenting access | Yes |
Between classes, assignments, and extracurriculars, we know students don't have time to wait around and fuss with a clumsy VPN. As people who take internet security incredibly seriously and weren't students that long ago, we've taken it upon ourselves to make a rigorous comparison of all VPNs to see which best fit modern student needs. From speed tests and security to customer support and privacy, our methodology is rigorous. On top of all that, we test each VPN's iOS and Android apps to be sure that we're protected on the go. Essentially, we save you a ton of Googling and clicking, so there's more time in the day to hit the books.
Quick List: The Best VPNs for School
The Best VPNs for School Side-by-Side
| System | NordVPN | Surfshark | Private Internet Access VPN | CyberGhost | IPVanish | Ivacy |
| --- | --- | --- | --- | --- | --- | --- |
| Ranking | 1st | 2nd | 3rd | 4th | 5th | 6th |
| Ratings | 9.7/10 | 9.5/10 | 9.4/10 | 8.9/10 | 9.3/10 | 9.2/10 |
| Minimum Monthly Cost | $2.99 | $2.30 | $2.91 | $2.25 | $4.12 | $2.25 |
| Student Discount | 15% | 83% | 71% | 79% | 60% | 20% |
| Money-Back Guarantee (in days) | 30 | 30 | 7 | 45 | 7 | 30 |
| Contract Length (in months) | 1-36 | 1-24 | 1-24 | 1-36 | 1-12 | 1-60 |
| Split Tunneling | No | Yes | Yes | No | Yes | Yes |
| Netflix | Yes | Yes | No | Yes | Yes | Yes |
| Torrenting | Yes | Yes | Yes | Yes | Yes | Yes |
| IP Addresses | Dynamic, shared or dedicated | Dynamic, static | Dynamic | Static, shared | Dynamic | Dedicated |
| 5 Eyes, 9 Eyes and 14 Eyes Member | No | Yes | Yes | No | No | No |
| Read Review | NordVPN Review | Surfshark Review | Private Internet Access VPN Review | CyberGhost Review | IPVanish Review | Ivacy Review |
A Deep Dive on the Best VPNs for School
1. NordVPN - Best Overall VPN for School

Product Specs

| | |
| --- | --- |
| Multi-hop | Yes |
| Camouflage Mode | Yes |
| Kill switch | Yes |
| Split Tunneling | Yes |
| Netflix | Yes |
| Torrenting | Yes |

We've rated NordVPN our second favorite among all VPNs, which is no surprise as one of the world's most popular VPNs. Speed is the name of the game with NordVPN, and it performed exceptionally on our tests. From high bandwidth downloads to HD streaming, we were able to do it all without a significant slowdown. On top of that, NordVPN is also based in Panama, meaning the company is under no legal obligation to hand over our data to the government should the authorities come knocking.

What We Like

Non-member of Five Eyes, Nine Eyes, or Fourteen Eyes surveillance jurisdictions
Multi-country Netflix access
High app ratings
15 percent student discount

What We Don't Like

No split tunneling
Kill switch doesn't always work on macOS
Static IP addresses
Slower on Mac than Windows

Netflix Access

There's nothing better than a day of binging shows after a huge paper, and NordVPN made it easy to access Netflix across all of its apps and all of our devices. Although Netflix only works from NordVPN's servers in the U.S, Japan, the United Kingdom, and the Netherlands, that was more than enough for us. And considering the fact that 30 percent of all Netflix streaming happens on mobile devices,1 we're excited that NordVPN has such highly rated apps. Not to mention we were able to access awesome content that was blocked in the U.S by using other country's servers! To see other options, read our list of the best Netflix VPNs.

NordVPN No log policy

Strict Logging Policy

NordVPN refuses to collect personally identifying information like IP addresses, servers used, websites visited and downloaded files. Along with that, they're based in Panama and are not subject to any of the international surveillance alliances (Five Eyes, Nine Eyes, and 14 Eyes), making us feel that our data was safe with NordVPN.

Strong Double Encryption

NordVPN sets itself apart from the field of VPNs by using a double VPN. We're huge fans of this feature as a double VPN means that our web traffic was encrypted twice through multiple servers. It's fair to note that this isn't necessary to have a secure connection, but it proved that NordVPN has an extreme commitment to sheltering our data. For students pursuing a career in journalism, activism or entrepreneurship, NordVPN can follow you from the classroom to the real world.

2. Surfshark - Best Mobile Phone VPN for School

Product Specs

| | |
| --- | --- |
| Multi-hop | Yes |
| Camouflage Mode | Yes |
| Kill switch | Yes |
| Split Tunneling | Yes |
| Netflix | Yes |
| Torrenting | Yes |

With enormous discounts for students (83-percent off), unlimited simultaneous connections, and highly-rated mobile apps, Surfshark is a solid option for students. Surfshark is based in the Netherlands, but it has servers all over the world. To be more precise, it has servers in 65 countries, so whether you're studying in the U.S. or abroad, there's likely a Surfshark VPN server you can use.

What We Like

83-percent student discount
Solid mobile app performance
Unlimited connections at any single time
30-day money-back guarantee

What We Don't Like

No phone support
Antivirus and other add-on features cost extra
Can be slow to connect at times
Split tunneling not available on macOS and iOS

Discounts for Students

First of all, Surfshark is mindful of students' financial limitations, which is why it offers a healthy 83-percent student discount. Upon checkout, simply type in SharkStudent to enjoy the discount. On top of the discount, the code also adds in three months to your Surfshark subscription, completely free.

A Solid Smartphone VPN

We tested Surfshark across several desktop and mobile platforms, and they all worked excellently with Surfshark. However, the user experience was all the more impressive on mobile. Surfshark was among the easiest mobile VPNs we've tested. The user interface is clean and easy to figure out, there's not much setup needed to connect for the first time, and switching VPN servers is a breeze. Surfshark has 4.5 and 4.4. ratings on iOS and Android, respectively.

Risk-Free Purchase

Before we got ourselves a Surfshark subscription, we tested it on our mobile devices for a week for free. We were even able to use the Surfshark account we created on our phones and on our laptops. Of course, seven days might not be enough to make a decision. Once our trial ended and we paid for a subscription, Surfshark gave us another 30 days to try the VPN. During those 30 days, we could cancel our plan and get our money-back. That just goes to show how much faith Surfshark has on its VPN. Our biggest gripe with Surfshark is the lacking phone support. We also wish their Antivirus package was included at no additional cost.

3. Private Internet Access VPN - Best School VPN for Customizable Protocols

Product Specs

| | |
| --- | --- |
| Multi-hop | Yes |
| Camouflage Mode | No |
| Kill switch | Yes |
| Split Tunneling | Yes |
| Netflix | Yes |
| Torrenting | Yes |

Private Internet Access was one of the most customizable VPNs we tested. Their features allowed us to choose exactly how our security protocols functioned, meaning that we could tailor how our VPN connected to the web depending on our activity. On top of that, PIA also ranked in the top tier of app reviews on the Google Play and Apple App stores, keeping us safe on the go.

What We Like

Speed on Windows
Kill switch
No streaming restrictions
Can pay with gift cards to many major retailers

What We Don't Like

Sub-par speeds on Mac
No split tunneling
Based in the US
No free trial

Customizable Security

We found that Private Internet Access was one of the few VPNs that allowed us to choose levels of encryption and security. Using Private Internet Access, we were able to shift our encryption methods, authentication modes, and handshakes allowing us to mold their VPN to our needs. They provide four customization options: default, speed, security, and no authentication at all, so we were able to stream quickly and download files safely when we needed to.

Highly- Rated Security On The Go

Some VPN users can overlook security on the go, but certainly not students! For people who jump from location to location all day, a good mobile app is the most important aspect of a robust personal online security package. Private Internet Access has remarkable ratings on both their Android and iOS apps, backed up by a great in-app experience. As people on the move, we love that mobility across different devices is a priority for Private Internet Access.

Connecting to Private Internet Access

Dynamic IP Addresses

As opposed to some other VPNs on this list, every single time we connected to Private Internet Access, we were given a new IP address. This made it extraordinarily difficult to follow or track our web history and actions online. A dynamic IP is worth its weight in online security gold, making Private Internet Access an elite option for serious VPN users.

HEADS UP: Double encryption is the safest way to surf the web, so if you are or plan to be in a high-security line of work, make sure to spring for a VPN with double encryption!

4. CyberGhost - Best VPN for Study Abroad

Product Specs

| | |
| --- | --- |
| Multi-hop | No |
| Camouflage Mode | No |
| Kill switch | Yes |
| Split Tunneling | No |
| Netflix | Yes |
| Torrenting | Yes |

Founded in Bucharest, Romania, CyberGhost is a tiny VPN company that can hold its own against the big guys. Outside of the prying eyes of government surveillance jurisdictions, CyberGhost prides themselves on being a stealthy VPN with access across loads of countries. Through our tests, we determined that CyberGhost's 5,544 servers in 90 countries are perfect for students who are studying outside of their home country.

What We Like

Not subject to Five Eyes, Nine Eyes, or Fourteen Eyes
Great speeds on Mac
Great customer service
79 percent student discount

What We Don't Like

Slow Windows speeds
No split tunneling
Loose logging policy
Static IP Addresses

Multi-country connection

In our CyberGhost review, we asked, "will I be able to continue watching The Office on Netflix if I picked up and moved to Japan like…tomorrow?". This, understandably, is a question a lot of students planning to study, travel, or work abroad after college will have. The massive amount of servers and locations CyberGhost provided could put any traveling student at ease with 5,544 servers in countries like the U.K, Australia, Germany, Spain and the U.S. Just because you're not at home doesn't mean that you have to miss your favorite shows.

Speed on Mac

CyberGhost works best on Mac products, which is great news for the 71 percent of college and grad students who prefer Mac to Windows.2 With only a -2.9 percent difference in download speeds and a -7.6 percent difference in upload speeds, we were very impressed. As the kind of people who look for VPNs that avoid the spinning rainbow cursor at all costs, CyberGhost was perfect.

CyberGhost Kill Switch

Free Trial and Money-Back Guarantee

There's nothing better than getting to test drive something before you commit and CyberGhost knows this well. They have a 24-hour free trial making it easy to get in and get a handle on what CyberGhost does (or does not) do well before committing to a long term deal. Not to mention, they offer a 14-day money-back guarantee for people who buy a monthly package and a whopping 45-day money-back guarantee for buyers of annual packages. We think that this shows how confident CyberGhost is in their product, which is perfect for students abroad. To learn more, read our page on CyberGhost's costs.

5. IPVanish - Best VPN for Windows Users In School

Product Specs

| | |
| --- | --- |
| Multi-hop | No |
| Camouflage Mode | No |
| Kill switch | Yes |
| Split Tunneling | Yes |
| Netflix | Yes |
| Torrenting | Yes, with uTorrent |

IPVanish may be number three on this list, but we also consider it our best VPN for Windows. Between its speed and seamless connectivity, this is the ideal pick for students using Windows devices. We were impressed by both IPVanish's extraordinarily fast Windows speed tests and its strong encryption methods. It's perfect for students who like working with music or TV streaming in the background! Not to mention that IPVanish offers 24/7 support over email, phone or live chat, so we were able to get help in the blink of an eye.

What We Like

Fast download speeds, especially on Windows
Unhindered torrenting
Up to 10 simultaneous connections
60 percent student discount

What We Don't Like

Subject to Five Eyes, Nine Eyes, and Fourteen Eyes
Netflix is blocked on most servers
History of sharing customer logs with authorities
Slower on Mac

Split Tunneling

Typically, if we wanted to access public and private networks simultaneously, we would have to switch off our VPN and turn it back on to go private. That's not the case with IPVanish. The split tunneling functionality of IPVanish allowed us to stay protected through the private network and access the public network at once, a super convenient function. That way, even if you need to access class through a public network in the library, you can still research privately in another window.

Near Perfect Customer Support

IPVanish has hands down the best VPN customer service that we've ever experienced. Students don't have time to waste sitting on hold or waiting for emails when an assignment is due and with IPVanish, we don't think they'd have to. With a 24/7 live chat, a robust FAQ section, and even the ability to call directly, IPVanish blew us away. When we had a question about getting set up with IPVanish, we used their direct email and the answer to our request came in around five minutes, making them truly the gold standard.

IPVanish Desktop App

Kill Switch

In our professional opinion, a kill switch is an essential VPN feature. IPVanish goes further than just providing the functionality by allowing us to choose when to turn the kill switch on and off. This is ultra helpful if you're downloading something or taking an exam and can't afford to have your windows closed out if you lose connection.

6. Ivacy - Best VPN for Streaming Netflix at School

Product Specs

| | |
| --- | --- |
| Multi-hop | No |
| Camouflage Mode | No |
| Kill switch | Yes |
| Split Tunneling | Yes |
| Netflix | Yes |
| Torrenting | Yes |

Safety, speed, and security are the three S's of the VPN world, and Ivacy VPN checks all of those boxes at a price that any student can afford. As one of the few VPNs we can report as having a complete no-logging policy of all web traffic, we trusted Ivacy VPN to lock down our browsing. Safety: check. Ivacy VPN also passed our DNS and WebRTC leak testing, completely obscuring our IP addresses and domain names from any prying eyes. Security: check. Finally, although Ivacy VPN isn't the fastest on this list, we still had plenty of bandwidth on our Mac and Windows devices to stream Netflix. And speed: check.

What We Like

Perfect access and speed for streaming
No torrenting blockers
Non-member of Five Eyes, Nine Eyes, or Fourteen Eyes
20 percent student discount

What We Don't Like

No free trial
Missing a kill switch
Poor customer support
No multi-hop

Top Tier Data Security

Ivacy VPN hits both of the critical elements when it comes to personal data security. First, following their incredibly strict logging policy, they only recorded the most basic information about us and our browsing habits. Ivacy VPN does not track location, browsing history, the content of uploads, downloads, or any of our other active user data. All Ivacy VPN kept on file was our names, email addresses, and payment information. On top of that, as a company based in Singapore, Ivacy VPN is not subjected to any data retention laws.

Servers and Streaming

A simple rule of thumb with VPNs (and internet surfing in general) is that the closer you are to a server, the faster your connection. With over 1,000 servers in more than 100 locations, Ivacy VPN covers more than enough ground for students either in the U.S or abroad. On top of that, some streaming services block VPN connections from particular companies. Luckily, Ivacy VPN flew under their radar. So, even if we found ourselves on a remote farm in Ireland after a night out in France, we'd still be able to watch the Real Housewives just like we would at home.

Ivacy VPN Kill Switch

Torrenting

Sometimes it's hard to get your hands on material you need for class. That's why it's important to have a VPN that lets you torrent whatever you may need, without compromising your bandwidth. Ivacy VPN is rare in that it does not block torrenting and has the speed to download files efficiently.

FYI: Many torrenting sites are hotspots for data thieves, so if you're planning to download anything from them, we highly recommend using a VPN.
Methodology
Each VPN is stress tested for usability, speed, and security. Below, we'll describe our methodology so that readers can understand exactly what we were looking for in a VPN and why certain VPNs landed where they did in our Best VPNs for School ratings. We specialized this testing process with the typical student user in mind. We prioritized things like a student discount, split tunneling for dual access to public and private networks, and the ability to stream quickly, especially from Netflix.
Once the VPN was deemed good for students based on the above factors, we then took a close inspection of other VPN features, like if the VPN has 256-bit AES (Advanced Encryption Standard), how well our IP addresses are masked, whether or not the VPN logs data beyond our payment information, and more. Once the VPNs checked those boxes, we escalated them to the next level by running through our speed, security and feature tests.
Security
The main goal of using a VPN is to protect web traffic from prying eyes of governments, hackers, and more. More literally, we use VPNs to protect our web search history and IP addresses. To test a VPN on this merit, we needed to know that our private IP addresses weren't being leaked with the VPN on. IP addresses are typically leaked due to a default feature of most browsers (Chrome, Edge, and Opera) called WebRTC, which allows browsers to communicate directly with each other.
We test for DNS leaks through DNSLeakTest.com. We compare the IP addresses of our computer to the IP addresses provided on the website and use that to determine if there was a DNS leak while using the VPN or not. We then test for WebRTC leaks by leveraging a tool on ExpressVPN's website. Similarly, we use a tactic where we look at the local and Pubalic IPv4 IP addresses to discover any potential WebRTC leaks.
At a macro level, we concentrate on the company's privacy jurisdiction and data logging policies. In short, it matters a lot where the company is headquartered as their location determines what international surveillance alliances they are a part of. Five Eyes, Nine Eyes, and 14 Eyes are each of the security alliances which obligate companies to hand over customer data to the government if there was a legal reason to do so. Ideally, a VPN is not based in any country where companies are subject to agreements, but if they are, we prefer that they keep only essential data from their customers. We're looking for companies to only keep nominal information like names, emails, and payment info saved instead of traffic history, IP addresses used, and location.
Our testing process also scrutinizes each VPN's encryption methods to be sure that they meet industry standards. The gold standard is VPNs with AES-256 encryption and OpenVPN, the most secure encryption methods available.
We round out our security check by looking to see if the company offers unique or completely anonymous IP addresses to decrease the likelihood of potential tracking. Dynamic IP addresses are the ideal situation here, as companies will essentially shuffle the IP address deck each time we log in. This makes it near impossible to track our Internet history. The less than ideal version is a static IP address, meaning the IP addresses don't change; something like this is okay if thousands of users share the IP addresses, but some websites, like Netflix, will block shared IP addresses, making a dedicated IP address necessary. A final yet integral feature which we always make sure to check on is a kill switch, which will close out Internet browsers if the VPN fails.
Speed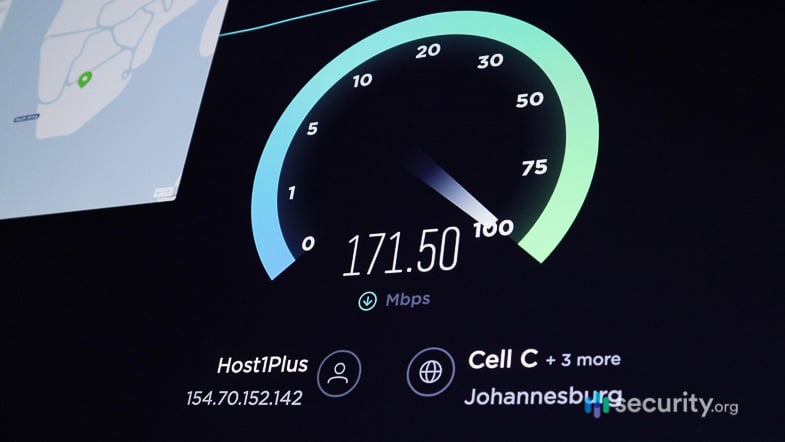 Next, we test the speed of each VPN. We test all of our VPNs on the private Optimum network at our office in Brooklyn. We use our Internet speed without any VPN activated to serve as the control, and we only connect one device at a time before testing. We test all of our VPNs on two different machines and operating systems to make sure we cover more of our readers. For these tests specifically, we used a Macbook Air and a Windows Vivobook on the website SpeedTest.net.
On Speedtest.net, we tested each VPN's download speed, upload speed, and ping (latency). First, we performed the tests with the VPN, and then immediately without, all within a one to two minute window. Download and upload speeds are measured in Mbps or megabits per second while latency is simply measured in milliseconds. After we record the speeds of each, we identify the differences in terms of a percentage, as Macs and Windows computers have naturally different connection speeds.
We're the first to point out that there are a lot of factors that impact a speed test: the operating system, distance to the server, and especially the device type, but we need to make sure that the speed tests have no more than a 40 percent difference in any of our categories with the VPN turned on and off, ideally.
Split Tunneling and Multi-Hop Encryption
After those tests are run, we jump into features. One of the most important features to serious VPN users is split tunneling. This capability allows us to use both the VPN and a public network simultaneously. On top of that, there's a security element called multi-hop. If a VPN is double or multi-hop, the software encrypts data multiple times through multiple servers. This is the safest version of a VPN.
Torrenting and Netflix
A great plus for students of using a VPN is using it to stream, watch, or otherwise access media like movies and television shows that you otherwise could not through local servers. That's why we pay close attention to VPNs that allow access to torrenting and Netflix. However, the Netflix portion proves to be a little more challenging as Netflix is constantly updating their code to block VPNs, so we can't guarantee that it will always work.
Customer Support
Sometimes even the best product breaks down a bit and needs a customer support team to help clients. That's why we reach out to each VPN's customer support so that we can report on how they respond, should something go wrong. Students don't have time to fuss around with clunky customer service, so it's important to take that into account. Typically, VPN providers offer a live chat feature as well as an online help center or FAQ section. VPNs that offer a phone line get extra points; not many VPN companies spring for that sort of support.
Subscriptions
Cost can make or break a VPN purchasing decision for any user, especially students. That's why we hunted out some of the best student discounts that any VPN companies offer. Our goal is to give our readers straightforward cost information while leveraging our expertise in digital security to decide whether or not prices are reasonable or not.
Some VPNs are very cost-effective, costing under $1 a month with long-term commitments, while others can be as pricey as $15 per month. We're especially receptive to companies with high levels of flexibility in their pricing packages, like a month-to-month price point, or a longer-term subscription for a discounted monthly rate. It's even better if the VPN has a free trial period or a money-back guarantee. Finally, we run through and explicitly spell out what a subscription actually entails from the number of server switchers to the number of devices we can run on the service at once.
App
Last but certainly not least, we review the mobile apps for both iPhones and Androids, taking into consideration our user experience as well as the app store ratings. An app store rating below three stars in the App or Google Play store disqualifies an app from being recommended to our readers.
To learn more about how you can shop for a VPN, read our VPN guide.
FAQ
Congratulations! You made it to our FAQ section. If you've made it down here, you might still have some questions, so we've answered a few of the most common ones below.