How Much Does ProtonVPN Cost?
And how you can save with a two-year plan
The company's headquarters are in Geneva, Switzerland, which means it isn't under the jurisdiction of any international surveillance alliances.
Strict logging policies and annual transparency reports ensure that customer data is untraceable and secure.
A free version is available, in addition to subscription options starting at $3.29 a month.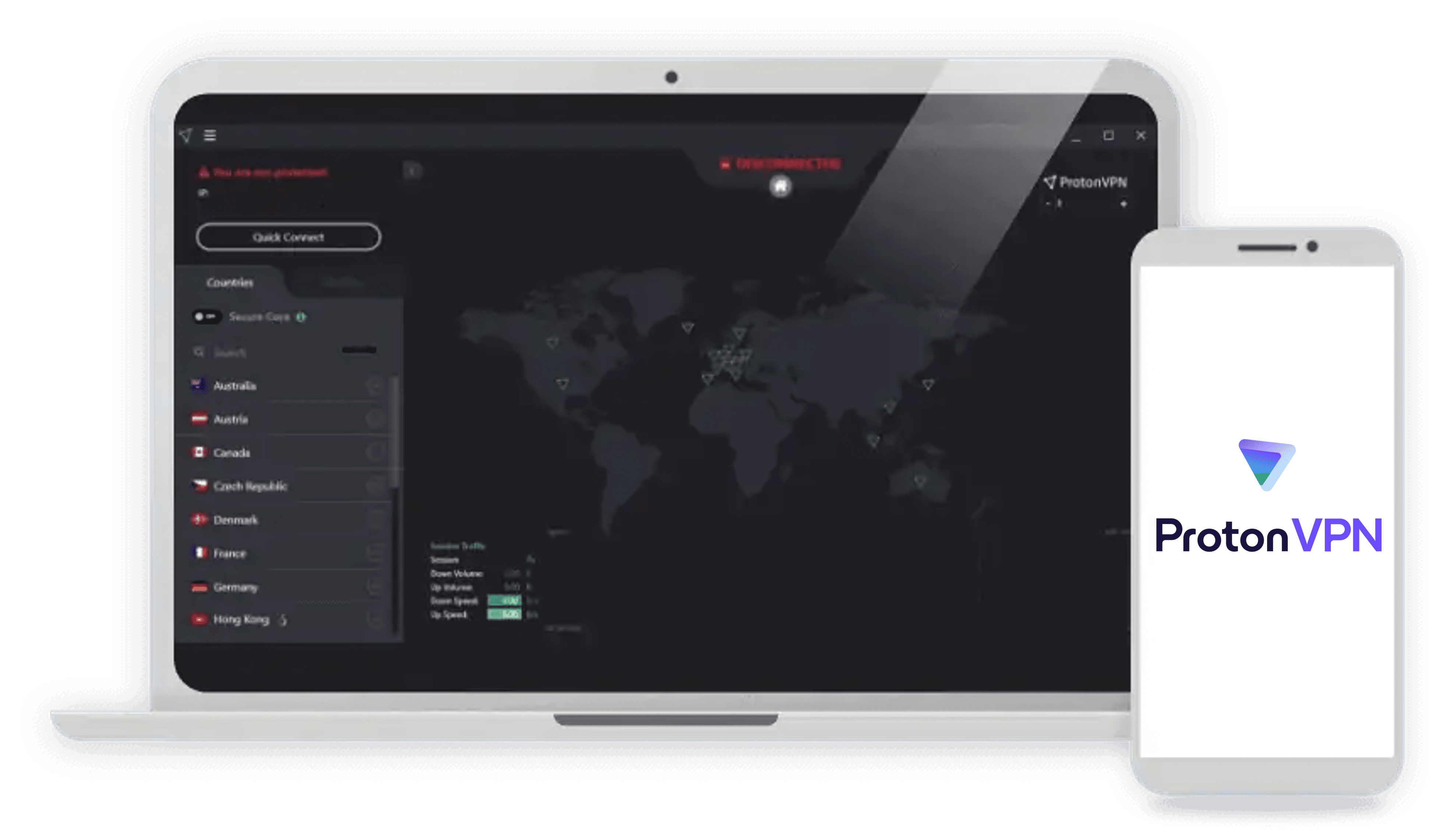 All of our content is written by humans, not robots.
Learn More
By

&

ProtonMail started in 2014 to provide an encrypted email service for journalists and activists handling sensitive information. Its counterpart VPN takes that same ethos, but applies it to all online activity. While the company's privacy and data security bona fides are clear, on this page, we're going to look more closely at the company itself, the services it provides, and the pricing options available so you can determine if it's the right choice for your needs.
Contract costs
| Length of contract | Monthly cost range |
| --- | --- |
| 1 month | $5- $30 |
| 1 year | $4- $24 |
| 2 years | $3.29- $19.96 |

What Are the Subscription Plans?
ProtonVPN offers three subscription tiers: Basic, Plus, and Visionary. Each of the plan tiers offers something unique, which we'll get into in more detail in a moment. First, let's take a quick overview of the plans and their prices. Remember, while these prices are pretty much the same all year round, you will likely see huge price drops during ProtonVPN's Black Friday sales.
| ProtonVPN Plans | Basic | Plus | Visionary |
| --- | --- | --- | --- |
| Monthly plan cost | $5 | $10 | $30 |
| Annual plan cost | $48 | $96 | $288 |
| Annual plan cost (per month) | $4 | $8 | $24 |
| Two-year plan cost | $79 | $159 | $479 |
| Two-year plan cost (per month) | $3.29 | $6.63 | $19.96 |
| Number of VPN connections included | 2 | 5 | 10 |
| Number of servers | 400 | 1,418 | 1,418 |
| Server locations | 61 | 61 | 61 |
As with many online services, the longer you're willing to commit, the more you stand to save. We really like how easy it was to customize the best plan for our needs. Let's take a look at what ProtonVPN offers with each plan tier aside from changing your IP address:
Basic
Spoiler alert: Proton VPN does have a free version, which we'll get into later on. Now, the Basic plan does many of the same things as the free version, so in our opinion, it's not really worth it.
For $3.29 to $5 per month (depending on the term length), we connected two devices to ProtonVPN, our PC and our smartphone, which was good enough for personal use but not much else. With the Basic plan, there is also support for P2P file sharing and BitTorrent, which was a nice addition.
However, for more casual VPN users, we would have preferred unlocked access to international streaming services, which ProtonVPN only includes in the Plus and Visionary plans. Generally speaking, the Basic plan provides a nice bridge between the Free and the Plus options, but it doesn't do enough to distinguish itself as a viable VPN option.
Plus
For as low as $6.63 per month, the Plus plan brings in all of the robust features we've come to expect from a professional, subscription-based VPN. This plan includes 10 VPN connections, which is perfect for outfitting a whole household. The Plus plan offers a major speed upgrade, up to 10 Gbps, which is great to accommodate the downloading of larger files or ultra-high-definition streaming.
What really sets the Plus plan apart are the bonus features, however. Not only is there P2P and BitTorrent support, but the Plus plan also features access to streaming services. We love the ability to explore other countries' versions of Netflix and other streaming services, and the Plus version gave us that access.
The Plus plan also includes additional security protocols. ProtonVPN's Secure Core VPN service routed our internet connection traffic through secure servers in privacy-friendly countries like Switzerland and Iceland. The Plus plan also enabled us to route our traffic through the Tor network. While we may not need to do any deep web browsing personally, we can see how this could benefit those working in more sensitive fields of research or activism as it can offer an added layer of protection on web browsing.1
The Plus plan was our clear pick as the standout from ProtonVPN's offerings. It's a little higher on the price spectrum than some of the other top-tier services. However, the commitment to privacy and the additional features made us feel protected and free to roam the web without limits or surveillance.
At $6 per month, if you pay annually, ProtonVPN Plus is actually cheaper than the $8.32 a month ExpressVPN annual subscription, one of the best-value VPN plans out there. You can read our comparison of ExpressVPN and ProtonVPN for more insight on how the two fare against each other.
Visionary
ProtonVPN's Visionary plan is by far the most expensive plan, and it's a good VPN for businesses.
The Visionary plan includes VPN services for 10 devices and offers all of the same features as the Plus plan. The only distinguishing factor of the Visionary plan is that it also includes a ProtonMail Visionary account, which offers encrypted messaging. At a time when no one is safe from email surveillance, not even schoolkids2, this plan offers security beyond a VPN.
The Visionary plan would be a great option for a team of activists or a small newsroom, as well as a good safety measure for working from home. However, it's not a practical option for personal use, given its price point.
Note: ProtonMail's Visionary plan is the highest-tier plan and includes five users, 10 custom domains, 20 GB of storage, unlimited messaging, and more.
How ProtonVPN's Pricing Compares
ProtonVPN is not expensive, but it's also not the cheapest option out there. On top of that, it has servers in only 67 countries, which is about a dozen fewer than the best VPNs we've tested. We recommend checking out our top-recommended VPNs and comparing ProtonVPN to NordVPN, our highest-rated VPN, before buying so you know if you're getting the best deal for your budget.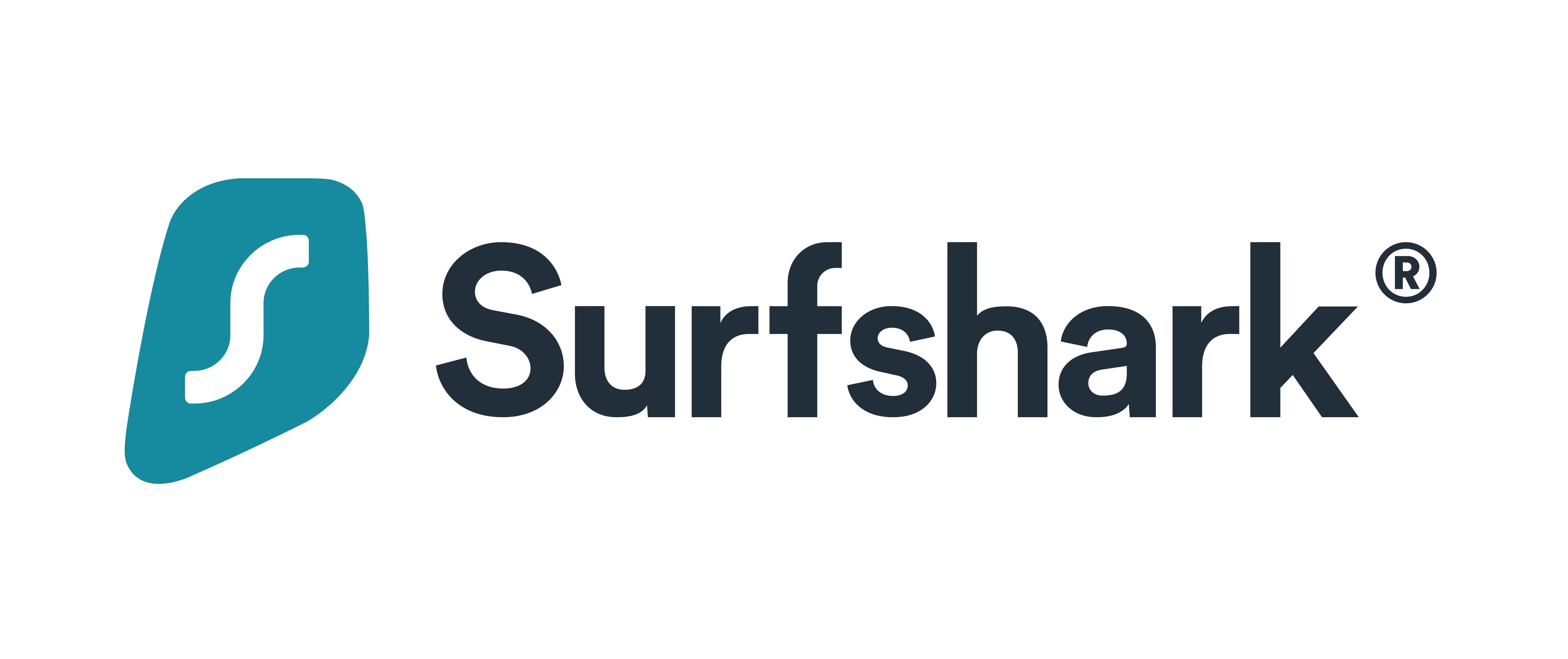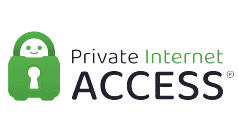 Is There A Free Version?
ProtonVPN's mission of creating a freer, more equitable internet extends to its subscription plans, as well. We took the service on a full, free test ride since the company offers a risk-free, no-cost version of its VPN.
The free version of ProtonVPN doesn't have the same upload and download speed connection as the paid-for plans nor the same bonus features. However, it's completely free and not just for a limited time, unlike the free trial VPNs we've tested.
ProtonVPN Free gave us more than enough testing opportunities to give us a real feel for the service before we committed to one of its subscription plans. Even some of our favorite VPNs don't offer a free trial. See our NordVPN subscriptions page, for example, a VPN that includes a money-back guarantee but doesn't feature a free version.
| Features | Free plan | Paid plans |
| --- | --- | --- |
| Server locations | 3 | 61 |
| Number of ProtonVPN's servers | 26 | 400-1,418 |
| Number of devices | 1 | 2-10 |
| Access to Secure Core servers | No | Yes |
| Speed | Lower speed priority | Up to 10 Gbps |
| P2P/BitTorrent servers | No | Yes |
| Netflix and other streaming services | No | Yes |
ProtonVPN's free version has some of the basic features we'd hope for in a VPN, but realistically, it didn't work for us as a standalone VPN solution. We only got one VPN connection per account, which was fine for a single PC but nothing more. Plus, the server count was limited to just three counties and the speeds were less than half of the premium service.
Overall, we appreciate that a free version exists for those looking for a basic VPN, but for more serious internet usage, we'd recommend a more robust plan.
Note: The three server location countries included with the free version are Japan, the United States and The Netherlands.
A Bit More About ProtonVPN
One of the most compelling aspects of ProtonVPN is how the company is foundationally committed to protecting civil liberties. Recent years have seen a number of more commercially focused VPNs enter the market. While these companies can offer great products, we have a hard time fully believing that our data is secure and they won't turn over our data to advertisers or governments for the right price.
The developers of ProtonVPN first met at CERN in Geneva, Switzerland. They created ProtonMail, and later ProtonVPN, as a way to provide protection for activists and journalists at a time when they felt government overreach was stifling free expression. Their mission is altruistic, and when we're looking to protect our data, that mission provides great peace of mind.
Some of Our Favorite Features
Now that we've taken a broader overview of what the individual plans offer, let's break down a few of the key features that made ProtonVPN stand out from the pack.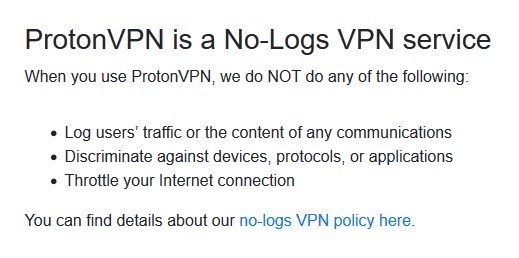 Safe data governance: ProtonVPN didn't log any of our internet usage, which helped keep our data safe. Also, because of its Swiss jurisdictional standing, governments can't compel the company to surrender our data, which is an additional reassurance.
High speeds: With servers capable of up to 10 Gbps upload and download speeds, ProtonVPN provides more than enough speed and bandwidth for streaming and other bandwidth-heavy activities.
VPN protocol options: We went over this in detail in our ProtonVPN review, but ProtonVPN uses three different VPN protocols. You can choose between OpenVPN, IKEv2, and WireGuard, three different VPN protocols, each with strengths and weaknesses.
Free version: While it is a more pared-down version of their service, the fact that ProtonVPN offers a fully free version is a great way to get a no-risk look at what the service has to offer, which could help you decide if an upgrade would be worth the price.
Data security and split tunneling: ProtonVPN, especially its Plus plan version, impressed us with its Secure Core architecture, which helped shield our activity online. It provided the ability to split tunnel traffic, as well, which allowed us to route some traffic through our ISP and some through the VPN tunnel.
Streaming and torrenting: The ability to access international libraries of Netflix and other streaming services is a fun feature, as is the ability to torrent files without risk of upsetting our ISP, internet service provider.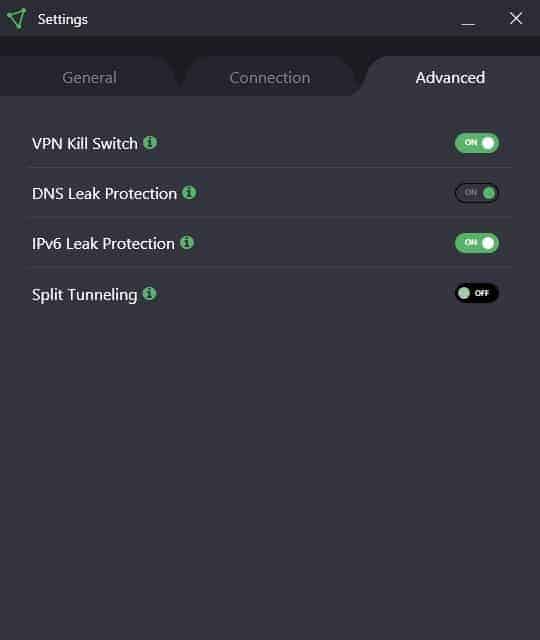 How to Sign Up With ProtonVPN
As with everything with ProtonVPN, its signup options prioritize privacy. Signing up for the free version of the service simply required entering our email address and choosing a username and password.
Payment Methods
For the paid versions, ProtonVPN offered a number of payment options based on our comfort levels with providing our personal information. There were the usual suspects like credit or debit cards as well as Paypal, but once we signed up for a free account, there were a couple of other unique options to upgrade. We paid for the VPN using Bitcoin and, more surprisingly, cash. That's right, once we signed up for a free account, we could upgrade our service to the paid plans by sending the company cash.
While we probably wouldn't take ProtonVPN up on the offer seeing as its service is trustworthy with personal account information, adding those untraceable payment methods was another way that ProtonVPN gave us peace of mind.
Here's how to sign up for a subscription:
Go to the ProtonVPN website's pricing page.
Select a plan that suits your needs.
Create an account, providing a username, email address, and password.
Select a payment method.
Provide your payment information.
Click Confirm Payment.
Download and install the VPN client to your devices.
Sign in with your account.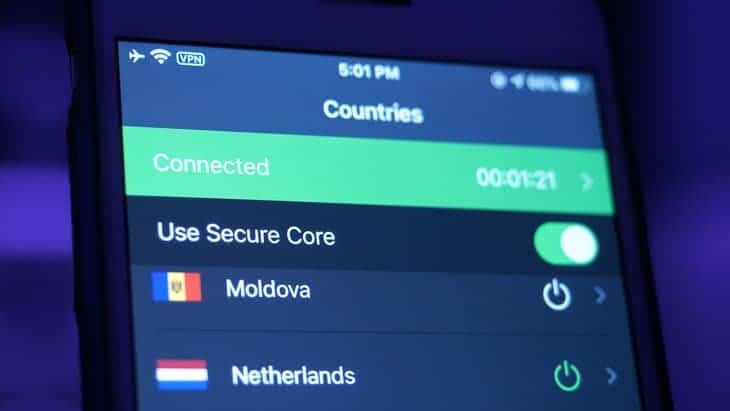 What If You Don't Love the Service?
One thing we did like about ProtonVPN is that it offers a 30-day money-back guarantee on its service. Between the free version and a free 30-day trial, there were a number of ways for us to ensure that the service was right for us before making a long-term commitment. Additionally, in canceling a long-term plan with the service, we could qualify for a prorated refund based on the length of the plan and how long we use the service before cancellation.
How To Cancel ProtonVPN
The process of canceling ProtonVPN subscriptions is as follows.
Go to ProtonVPN's website.
Select Support.
Scroll down and click on Contact Our Support Team.
Fill out the support form and state your wish to cancel your subscription.
If you're still within the refund period, state that you want a prorated refund as well.
Wait for 14 days or less for ProtonVPN to process your refund.
| Customer service and policies | ProtonVPN |
| --- | --- |
| Phone support | None |
| Email support | contact@protonvpn.com |
| Ticket support | https://protonvpn.com/support-form/ |
| Social media presence | Twitter (@ProtonVPN) |
| Money-back guarantee | 30 days |
| Ways to cancel the subscription | Ticket support |
| Prorated refund | Yes |
Can ProtonVPN stand toe-to-toe with other brands? Find out below.
We tested ProtonVPN and compared it side-by-side with other brands to give you the full picture.
Summing Up ProtonVPN
ProtonVPN is towards the higher end of premium VPN services, though you can get discounts by taking on a longer contract length. With a 30-day money-back guarantee as well as a free version, however, we felt confident in the service because ProtonVPN gave us ample time with it before we needed to commit long-term.
ProtonVPN offers an impressive suite of services at impressive speeds, and the company's commitment to privacy and data governance makes it one of the most trustworthy VPNs on the market. And the truth is, we bought into the company's mission, from its founding through its stated goals, which makes it a service we're happy to support, even at slightly higher prices than its competitors.
ProtonVPN Frequently Asked Questions
Now that we've gone over the pricing and features, let's take a look at some of the burning questions surrounding ProtonVPN.