StrongVPN Review
Access Netflix on other countries' servers for more entertainment options with StrongVPN.
What We Like
No logging: Your personal web traffic data, like your IP addresses, browsing history, traffic, etc. is not logged or stored anywhere.
Twelve simultaneous devices per subscription: They recently upped the number of connections from five to twelve, which is probably enough as long as you don't have a big family.
Speed: StrongVPN kept my internet speed high enough to handle a Netflix binge.
What We Don't Like
Data retention laws: StrongVPN is based in the United States, so it's a part of the Five Eyes, Nine Eyes, and 14 Eyes international surveillance alliances.
Limited split tunneling: StrongVPN only lets you access public and private networks simultaneously on Android devices.
Mixed customer support reviews: Almost a quarter of their reviews on Amazon have one star.
Bottom Line
With a subscription from StrongVPN, we could hide our web activity on up to 12 devices at one. Plus, with prices starting at just $5.83 a month if you sign up for a year, it won't break the bank, either.
Most people don't spend their days thinking about VPNs. Well, except for me, but then again I'm not like most people. Anyways, it can be hard to decide which one VPN is the best for you when there are so many options out there. You don't need one until you do. They're crucial when it comes to watching Netflix abroad, bypassing network restrictions or censorship, or just when you feel strongly about the right to privacy. I'm pumped to be reviewing another well-known VPN out there — StrongVPN. Given the name, you might be wondering — is it really the strongest?
StrongVPN has been around the block longer than most. They launched their VPN service in 2005 and now they have over 950 servers covering the globe in 24 countries, which is nothing to sneeze at. And as of 2020, StrongVPN has absorbed ibVPN! Today, I'm going through everything related StrongVPN— it's feature set, how well it performs, subscription information, customer support, and the StrongVPN app. Then, we'll decide together if StrongVPN is the best VPN for your needs. Let's get into it!
Features
| | |
| --- | --- |
| Log Data | No |
| Kill Switch | Yes |
| Tunneling | Android only |
| Netflix | Yes |
| Torrenting | Yes |
Editor's Rating
VPN plus 250 GB of secure storage
No web activity or IP address logging
12 simultaneous connections
More Security.org Recommendations
Check out more of our favorite VPNs.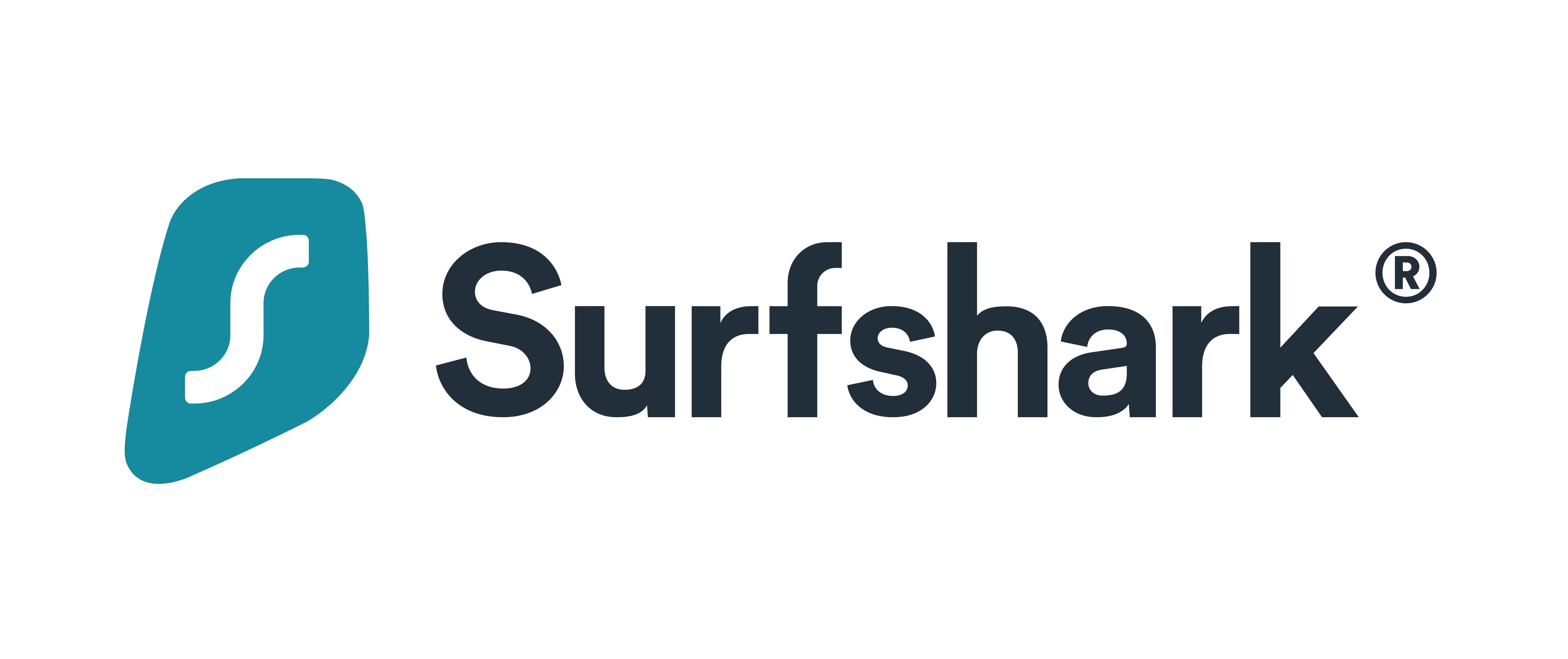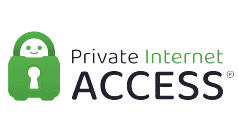 About StrongVPN
StrongVPN has over 950 servers in 46 different cities and over 20 different countries. It's important to know how many servers a VPN has and where they're located because the closer the VPN server is to you, the better your connection will be.
StrongVPN is headquartered in Winter Park, Florida. While probably a nice place to stay while you're visiting Harry Potter world, it's not the ideal location for a VPN company. The United States is a member of the international surveillance alliance Five Eyes, as well as Nine Eyes and 14 Eyes. This means that StrongVPN could be forced to hand over your data to the government. On the positive side, this may not be an issue because StrongVPN has a strict no-logging policy so they won't be tracking your web traffic.
StrongVPN Features
Will StrongVPN Log My Data?

Whenever data is stored somewhere, there is a chance that it will be shared or hacked. While pretty much every VPN will say they log zero data, it's not actually true. In reality, it's impossible to run a VPN service without storing at least some data (like your email address).  Luckily, StrongVPN is transparent in saying what data they do and don't store. The only personal information they collect is account setup information, which could include your full name, billing address, and credit card information if you pay using a credit card. What this means is that they never track or store your web traffic data while you are using their VPN.
Does StrongVPN Have A Kill Switch?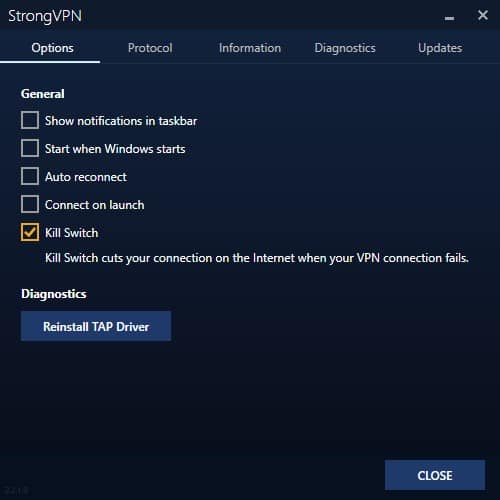 No, we're not talking about what the villain used in the last James Bond. VPN services use a kill switch, sometimes called a network lock function, to automatically cut internet access in the event the VPN network connection is lost. So does StrongVPN have a kill switch? Luckily, yes.
What Kind of Tunneling does StrongVPN Offer?

Split tunneling lets you route part of your device or app traffic through the VPN tunnel while other devices or apps maintain direct internet access. You can basically use a VPN and still be connected to local network devices. It is a great way to use less bandwidth. StrongVPN only offers split tunneling in their Android application. So if you use a Mac or PC and split tunneling is important to you, this may be disappointing for you.
Can I Use Netflix with StrongVPN?
At the moment, StrongVPN does let you watch Netflix and torrent files. Netflix and VPNs are constantly wrestling with each other, with Netflix wanting to keep content bound to certain regions and VPNs wanting you to rewatch Rick and Morty for the tenth time, if that's what your heart desires. I'm happy to report that StrongVPN is currently winning the Netflix and torrenting game. But really, this depends on the country and server you're using. When I tested this on Netflix myself, the servers in the UK didn't work but other countries did. If you're looking for a VPN entirely for Netflix, I would suggest a different VPN that has more servers.
StrongVPN Encryption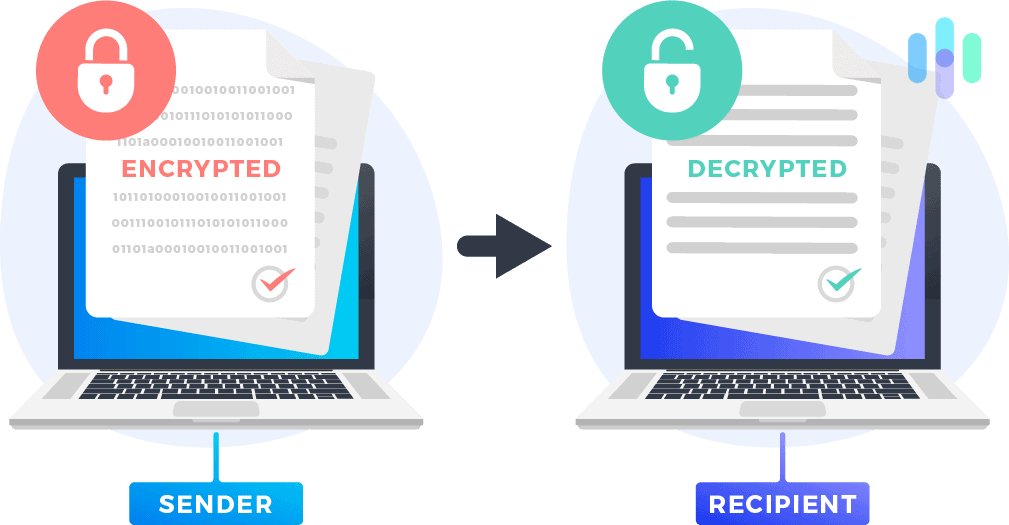 Encryption involves coding text and data in such a way that only those with a special code and decode the data and access the information inside. StrongVPN uses the following methods to encrypt your data:
AES-256
With StrongVPN, all of your data will be encrypted using the 256-bit Advanced Encryption Standard (AES), which is the gold standard in encryption and would take even the fastest supercomputer millions of years to decrypt with brute force. The United States government uses AES-256 for encrypting top secret information. Suffice it to say, you should be safe.
IKEv2
Internet Key Exchange version 2 is a widely used VPN protocol that automatically re-establishes your connection with your VPN after you're disconnected from the Internet. It's particularly helpful for anyone that likes to switch in between Wi-Fi and mobile hotspots, a very common dance while using the internet in public.
IPsec
Finally, IP Security creates secure Internet connections, often used in tandem with other protocols to increase security. IPsec employs one of two modes: transport mode, which only encrypts the data packet message itself, or tunneling mode, which encrypts the entire data packet.
StrongVPN Protocols
Internet protocols determine how data packets are dispatched across a network. These protocols determine the safety of a VPN service and how fast it will be. Some protocols sacrifice security for speed, and vice versa. StrongVPN uses the following internet protocols:
OpenVPN
OpenVPN is generally the preferred protocol, offering a great combination of speed, security, and performance. It does require a more complicated setup process and third party software though. This protocol is open source and supported by a community that improves the code all the time to keep surveillance agencies from tampering with VPN services.
SSTP
Secure Socket Tunneling Protocol is known for its performance and speed, and it's supported on all Windows devices. It's known for being able to easily bypass firewalls, and it creates a very secure connection.
L2TP/ IPsec
The Layer 2 Tunneling Protocol works with IPsec (see above) to create a very secure VPN client. While the L2TP creates the tunnel itself, IPSec handles the encryption and channel security. It also makes sure that the data's integrity hasn't been compromised.
PPTP
Point-to-Point Tunneling Protocol creates tunnels to encapsulate the data packets. Although PPTP has been used often since the 1990s, it's not the most secure method available.
UDP
UDP, or User Datagram Protocol, sends messages called datagrams which don't require virtual circuits to transfer data. The advantage of UDP is that it requires lower bandwidth, resulting in less delay. One disadvantage is that some packets may be lost or out of order.
TCP
Transmission Control Protocol is made up of seven layers that transport data and makes sure it gets to the right place by breaking the data into smaller packets. It's an excellent combination with UDP, as it can make sure the data is put back together in the right order.
StrongVPN is also compatible with TOR if you want two layers of protection.
Testing StrongVPN
Let's see how well StrongVPN performs. Is it really the strongest VPN option out there? I'm going to throw speed and leak tests at StrongVPN and see how well it does.
Speed Test
There's not much point in a VPN if it makes your internet unbearably slow. VPNs use additional internet protocols to secure your information and these protocols often end up slowing down your internet. Your internet speed will be determined by many factors — internet service provider, computer (hardware and software), VPN server, location, and even the time of day. I tested StrongVPN using a Lenovo ThinkPad on Windows 10 and a Macbook Pro on Mac OSX Mojave from Poland, different from my previous reviews.  So while you won't get the same speed test results, they can give you an idea of how StrongVPN compares to its competition.
Download Speed Tests
Mac
Without VPN
64.16 mbps
With VPN
43.77 mbps
Windows
Without VPN
74.33 mbps
With VPN
56.95 mbps
I used an internet speed test to check my download speed before and after turning on the VPN. StrongVPN slowed down my Mac a little bit more than my Windows computer, slowing my Mac by around 32% and Windows by around 23%. Overall though, I'm happy with my internet download speeds using StrongVPN on both my Windows and Mac computers. In both cases, my slowed down speed was still more than enough for Netflix or other bandwidth-heavy uses.
Upload Speed Tests
Mac
Without VPN
28.59 mbps
With VPN
26.28 mbps
Windows
Without VPN
28.88 mbps
With VPN
19.84 mbps
Next, I tested the difference in upload speeds with and without the VPN. Once again I am satisfied with how StrongVPN performed. This time, however, my Mac did better with only a decrease of about 8% compared to 31% on the Windows computer.
Ping Speed Tests
Mac
Without VPN
12 ms
With VPN
58 ms
Windows
Without VPN
11 ms
With VPN
58 ms
And for my last speed test, I looked at ping, or latency. In this category, StrongVPN performed well, but not quite as well as earlier. My ping increased by around 400% on both my Mac and Windows computers.
Overall, it's a tie. StrongVPN performed about equally well on my Mac and Windows computers, trading spots in the download and upload speed tests. However, I wasn't thrilled with the amount of latency I got on either computer.
DNS Leak Test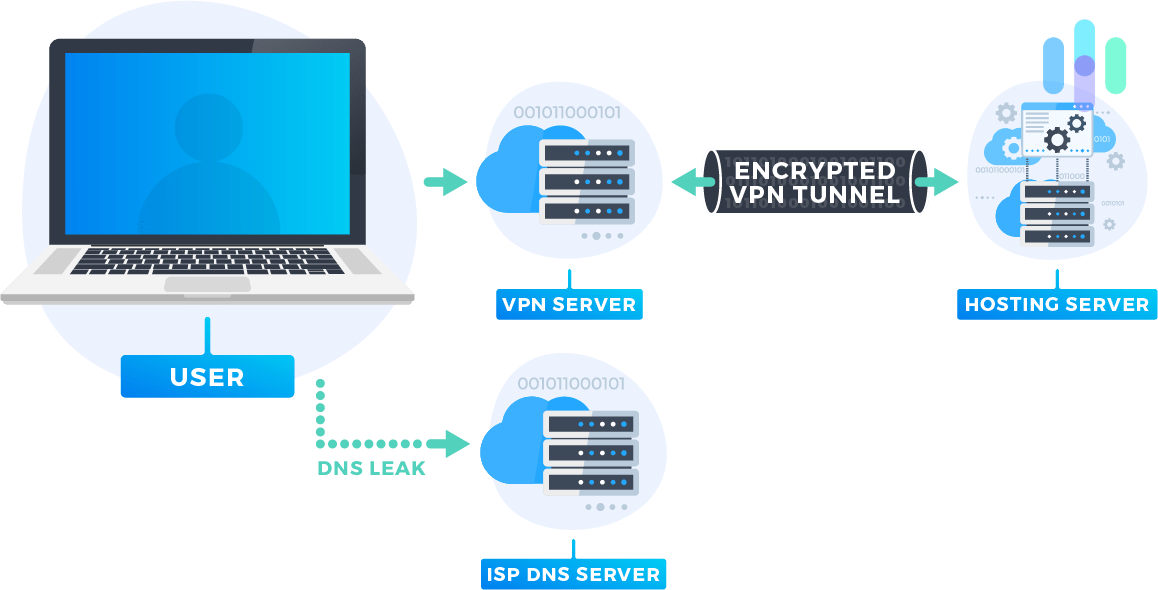 A DNS, also referred to as name server, nameserver, and domain name system server, is a server that contains a database of public IP addresses and hostnames. Using the database, the DNS translates common names to IP addresses. For example, a DNS could change lifewire.com to an 151.101.129.121 IP address.
DNS leak tests are important to do because your device might be sending DNS traffic outside of the VPN tunnel, or through the VPN tunnel but to a third-party DNS server. If this traffic leaks, someone could use it to log your activity. This can happen if your VPN is manually configured, if an attacker controls your router, or if you chose to do a manual DNS setup.
When I performed a DNS leak test on my Mac or Windows computers, StrongVPN had no DNS leak tests, which is exactly what I was hoping for.
WebRTC Leak Test
WebRTC allows web browsers to directly communicate with each other without an intermediate server. This allows for faster speeds and less lag for applications like video chatting, file transferring, and live streaming. What could go wrong with that? Well, for WebRTC to work, devices need each other's private IP addresses and popular web browsers like Chrome, Firefox, and Opera all use WebRTC by default. This test makes sure that when you use WebRTC, your private IP address is kept secret.
The first time I performed a WebRTC leak test on my Windows laptop, it failed. Wait a second? What? Why? It turns out you need to disable IPv6 in order to pass the WebRTC test. On my Mac, it was automatically turned off so it wasn't an issue. But after fixing my settings, StrongVPN protected me from WebRTC leaks.
StrongVPN Subscriptions
So let's talk numbers? How much is StrongVPN going to cost?
The folks at StrongVPN like to keep it simple: you can either pay monthly or yearly. They don't offer trials (although they make a good point about them often being abused which leads to IPs being blacklisted on well-known websites), but they do have a 30-day money-back guarantee. This means you can feel comfortable committing to a month or a year, while still having the option to change your mind if it doesn't work out for you. Here are your payment options.
Options
StrongVPN Payment Plan
| | 1 Month | 12 Months |
| --- | --- | --- |
| Amount of Cloud Storage | 250 GB | 250 GB |
| Price Per Month | $10 | $5.83 |
| Full Amount Billed | $10 | $69.99 |
| Savings | 0% | 42% |
Both payment plans give you 250 GB of cloud storage through SugarSync, let you switch servers an unlimited number of times, and use up to twelve devices simultaneously. SugarSync is a cloud service that lets you upload and download photos, videos, and files to the cloud from almost any device. And if twelve devices isn't enough for you, it's possible to use even more by setting up a VPN router.
Manual Configurations
StrongVPN can be configured manually to work with Linux, Ubuntu Linux, Synology NAS, Kodi, Amazon Kindle, Chromium OS / Google Chrome OS, and wireless routers.
Browser Extensions
A browser extension is available for Google Chrome.
StrongVPN Customer Support
What goes up must come down right? And when the internet is down, customer support can either make or break a VPN service. So let's take a look at StrongVPN's customer support.
Features
Like many of the best VPNs, StrongVPN offers 24/7 customer support via live chat and email. Unlike other VPNs, StrongVPN also offers phone customer support, Monday through Friday nine AM until five PM UTC. (M-F 9 am – 5 pm UTC). I'm one of those people who prefers contacting customer support through live chat, but having the option to call someone for help is great and quite uncommon for a VPN.

So you can get help through live chat, phone, and email, but how do their customers rate their service?
Customer Support Ratings
On Amazon, StrongVPN has an overall customer rating of 3.6 from around 45 customer reviews. Although a small sample size, around half of them were five stars. Only one customer mentioned customer support, but that customer called the support "outstanding" and gave them five stars.
The StrongVPN App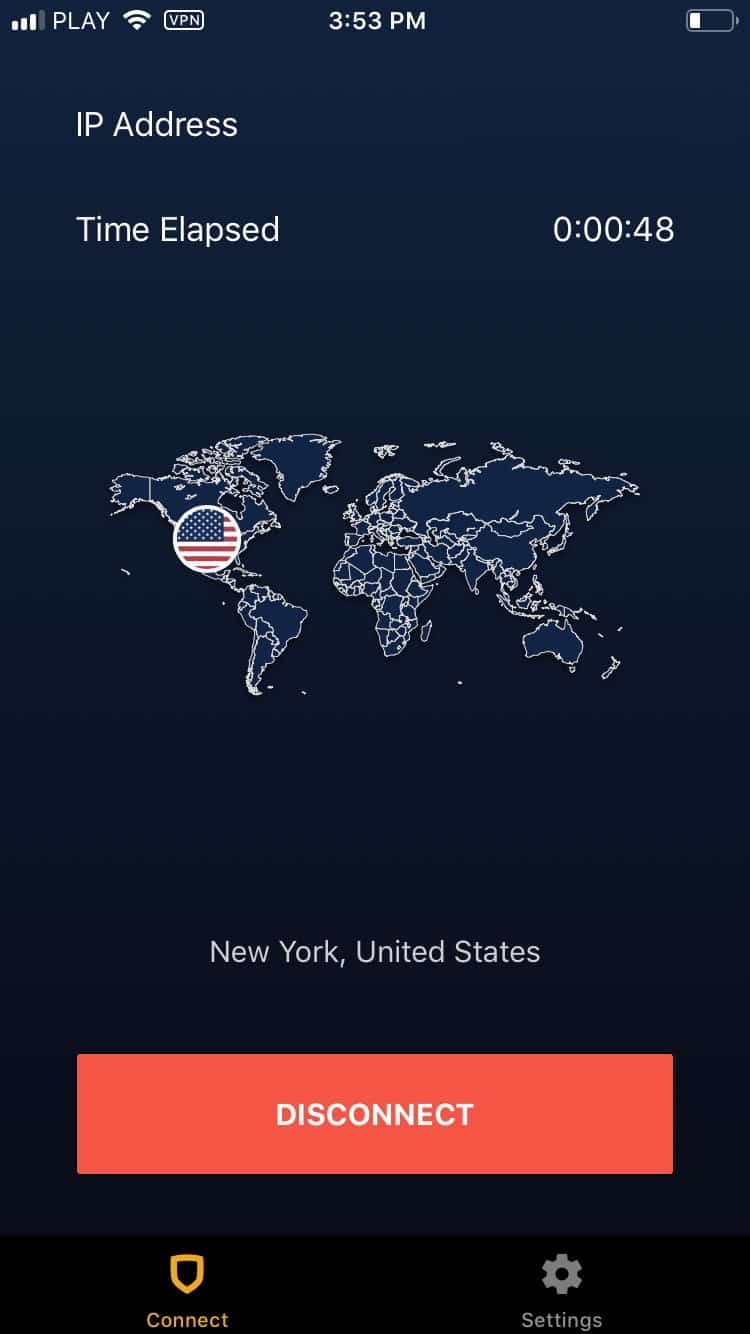 Technically you could manually configure all your devices, but for ease of use, StrongVPN has apps for Mac, Windows, iOS, Android, and Amazon Fire TV. All you need to do is select which server you want to connect to and hit "Connect". I found the iOS, Mac, and Windows apps a breeze to use. The iOS and Android apps are both rated highly. Users gave the StrongVPN app 4.3 stars on the Apple store and four stars on the Google Play store. I do think a little more functionality in the mobile apps would be nice. For example, I think the option to live chat with customer support through the app would be great.
StrongVPN Vs. NordVPN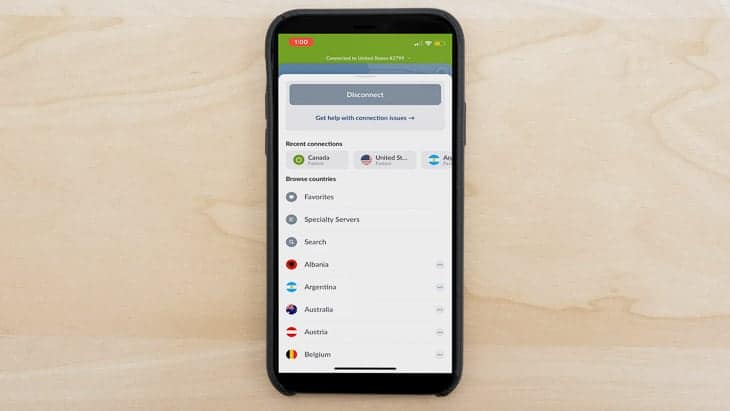 NordVPN is a leading VPN with a lot of similarities to StrongVPN. NordVPN is, however, a lot bigger. While StrongVPN has over 950 servers in 24 countries, NordVPN has a staggering 5,246 in 62 countries. But this isn't to say NordVPN will always give you a better VPN connection. Check your location and compare it to the server locations, because StrongVPN may have servers in more desirable locations for you.
One benefit NordVPN has over StrongVPN is that it is based out of Panama, a country not subject to an international surveillance alliance or data retention laws. On the other hand, StrongVPN is based out of the United States, which is part of the 5 Eye international surveillance alliance.
| Strong VPN | NordVPN |
| --- | --- |
| AES-256 encryption | AES-256 encryption |
| No multi-hop | Multi-hop |
| Kill switch | Kill switch |
| Split tunneling on Android devices | No split tunneling |
| Torrenting | Available through uTorrent |
| Netflix | Netflix |
| Shared IP addresses | Shared IP addresses |
| Doesn't log IP addresses, time stamps, or browser activity | Doesn't log IP addresses, time stamps, or browser activity |
| Headquartered in Panama (outside Five Eyes, Nine Eyes, and 14-Eyes jurisdictions) | Headquartered (outside Five Eyes, Nine Eyes, and 14-Eyes jurisdictions) |
| $5.83 – $10 a month | $3.71 – $11.95 a month |
In terms of features, both VPNs have a lot in common. Both have strict no-logging policies, kill switches, the ability to stream Netflix, and the ability to torrent files.
They differ when it comes to split tunneling and the kind of IP addresses they offer. In terms of split tunneling, StrongVPN comes out slightly ahead. NordVPN doesn't offer split tunneling at all, which is slightly worse than StrongVPN which only offers split tunneling on Android devices. When it comes to IP addresses, both StrongVPN and NordVPN offer IPs that are shared with their other users. This is good because it makes it difficult for someone to determine which part of the traffic is you. NordVPN inches ahead though, as they also have the option to pay a small fee to get a dedicated IP address.
So in terms of features, StrongVPN and NordVPN are pretty even. But what about when it comes to performance? NordVPN slowed download speeds on my Mac a little more than StrongVPN, but not noticeably. If ping is important to you, I would go with NordVPN as my ping only increased 40-70% compared to around a 400% increase with StrongVPN. So if you're a serious gamer, StrongVPN may not be the best VPN for you. Overall, I would probably go with NordVPN because they have more servers and are based out of a more data-friendly country. More servers mean you are more likely to find one that barely slows down your internet and it increases the chance you will find a server that works with Netflix.
Recap of StrongVPN
Overall, I think StrongVPN is great when it comes to features. It's secure, performs well, and allows stream Netflix and torrent movies. My only wishes are that it had more servers and was not based out of one of the Five Eye countries. But that's just me. Let's find out if StrongVPN is the right VPN for you.
Got any questions for us? Feel free to contact us and we'll do our best to help.
FAQ
If you wish to learn more, read our answers to the frequently asked questions about StrongVPN.