TunnelBear Review
Tunnelbear gives you a different IP address every time, making you much less susceptible to being hacked.
What We Like
Doesn't log files: Many VPNs claim this, but TunnelBear can back up their claims because they've been audited by an independent third party.
Free version: You can use TunnelBear for free if you stay below 500 MB per month.
Excellent app ratings: TunnelBear's iOS and Android apps have an average rating of 4.5 out of five stars.
What We Don't Like
Five Eyes Country: TunnelBear is located in Canada, which means they could be legally forced to share your data, although they do have a no-logging policy.
Netflix: Unfortunately, I couldn't get Netflix to work on any of TunnelBear's servers.
Not the best customer support: Customer support was sometimes slow and unhelpful, according to TunnelBear customers.
Bottom Line
Audited by an independent third party, we felt confident that TunnelBear's logging policy was as strict as they said. Plus, if we stayed below 500 MB of data per month, TunnelBear didn't cost a dime.
You could be looking for a VPN for the sake of privacy, to protect your anonymity online, or to watch the United Kingdom's Netflix because It's Always Sunny in Philadelphia isn't available in your region and you can't live without it. OK, maybe I'm getting too personal. Anyhow, in today's TunnelBear review, I'm going to see if they have more to offer than bear puns (which to be honest, I can't get enough of). TunnelBear was founded back in 2011 and now has servers in more than 20 countries around the world. With both name brand recognition and millions of users, I'm excited to try it out for myself.
In this TunnelBear VPN review, I'll review their pros and cons, the company itself, its features, and how it performed for me. Then, I'll talk about what subscription options are available with TunnelBear, what the customer support is like, what the apps are like, and then how it compares to the rest of the competition. Let's jump right in!
Customer Support
| | |
| --- | --- |
| Email tickets | Yes |
| Live phone support | No |
| Live online support | No |
| Online help center | Yes |
| Contact form | Yes |
Editor's Rating
Kill switch protects web activity if VPN cuts out
AES-256 encryption hides web traffic and IP addresses
Dynamic IP addresses
Other VPNs to Consider — This Time with Streaming
TunnelBear is a great choice if you're looking for an affordable VPN that'll keep your data safe while you're coming and going online — if you're looking to stream Netflix from other countries, though, you're kind of out of luck with Tunnelbear. So if you're media-minded, check out these three options below. All of them can access Netflix from around the globe with ease.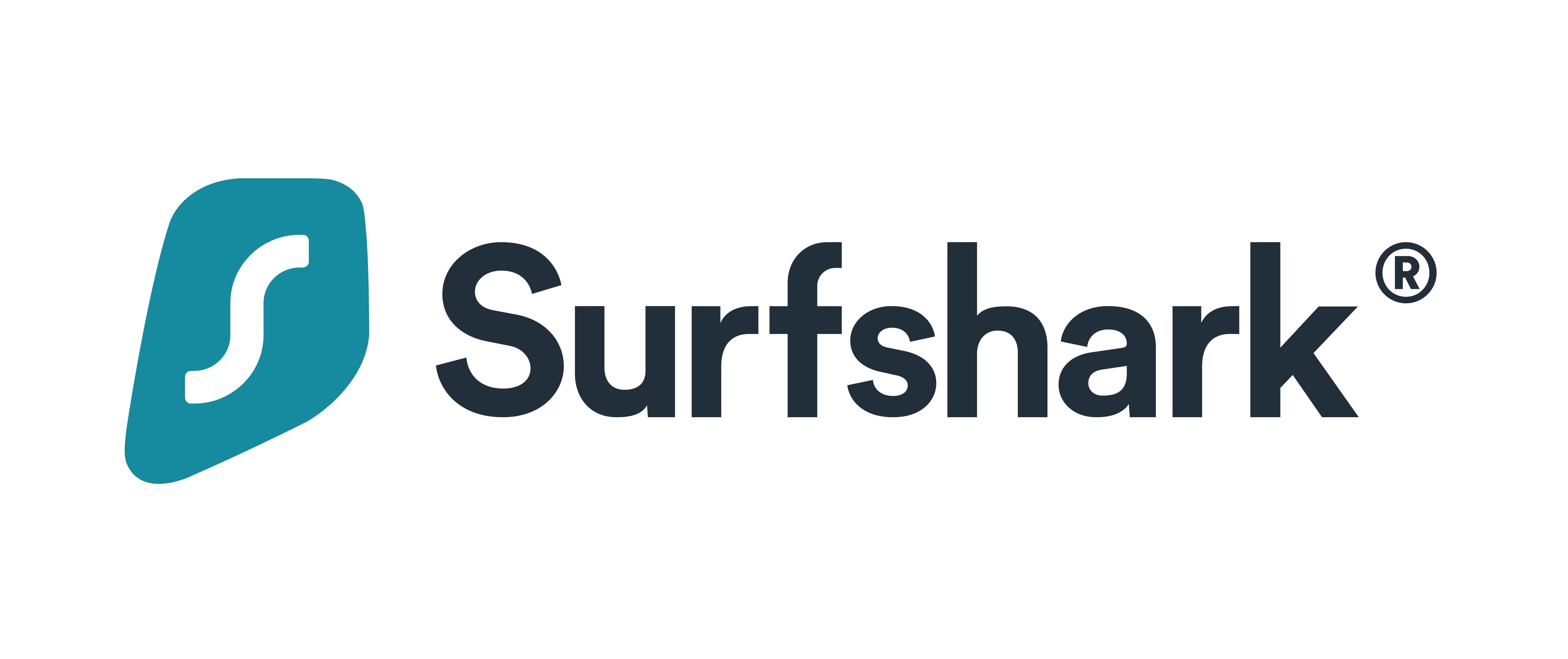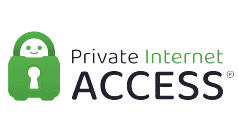 About TunnelBear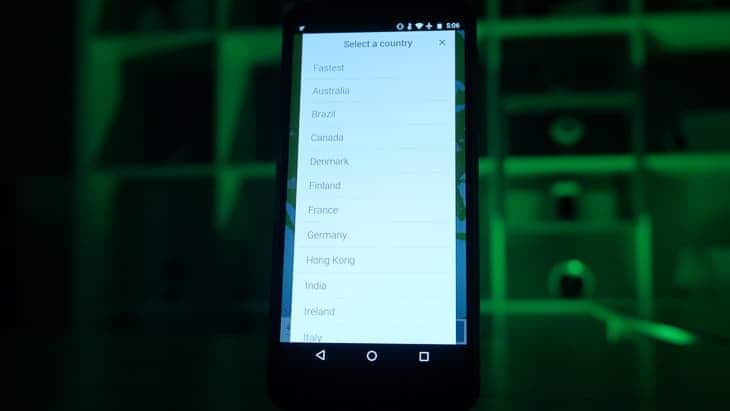 TunnelBear was founded in 2011 in Toronto, Canada. Is Canada a good place to start a VPN company? Well, Canada is one of the founding members of Five Eyes, an international surveillance alliance that could force VPNs to hand over people's data. Okay, so it's not an ideal location for a VPN, but don't give up hope. As I'll discuss below, TunnelBear has a no-logging policy which means they shouldn't have any data to hand over.
At the moment, TunnelBear has servers in 23 countries around the world. Internet speed is strongly related to your distance from the nearest server. Unlike other VPNs, TunnelBear doesn't say how many servers they have. That information is nice to have because too many users and not enough servers could mean a slow internet connection. But no worries, as you can look below for my TunnelBear speed test results. For now, let's see what kind of features TunnelBear has to offer us.
TunnelBear Features
| | |
| --- | --- |
| Data Logging | No |
| Kill Switch | Yes |
| Tunneling | Android only |
| Netflix | No |
| Torrenting | Yes |
| IP Addresses | Shared IP address w/other users |
Basically, TunnelBear works by creating a virtual private network when you're connected to the Internet on your home connection or when you're using Wi-Fi in public. This means your Internet Security Provider will only see you accessing the VPN servers, and not what websites you're going to. Plus, your IP address will be hidden, as well.
Will TunnelBear Log My Data?

The answer to this question is always complicated. VPNs have to log some data in order to verify payment, send you emails, and help you with customer support. Besides basic information like email address and payment details, TunnelBear also collects:
Which operating system you use
Which months you used TunnelBear
Total amount of data used in the current month
Operational events, such as when you created your account, made a payment, etc.
This is middle of the road for VPNs. Some log less and some log more. You can decide whether this information is too much for you. The point is, TunnelBear will never log your web traffic, which is the purpose of having a VPN in the first place.
Does TunnelBear Have A Kill Switch?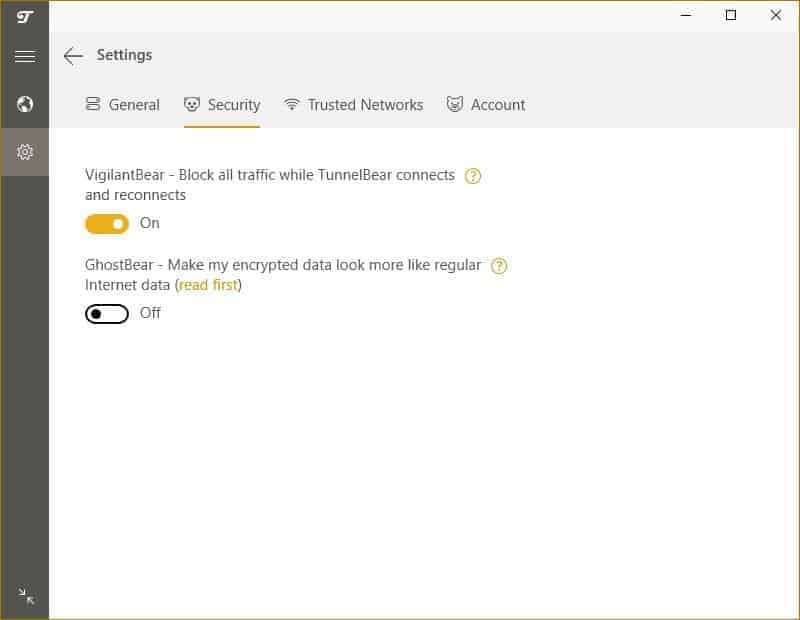 A kill switch, also known as a network lock feature, is an application feature that "kills" your internet if your VPN connection is lost. This feature could save your skin if you're a journalist or downloading a torrent that might be copyrighted content. Without a kill switch, a momentary outage could expose your private IP address. Luckily, TunnelBear does have a kill switch, called VigilantBear, on Windows, Mac, and Android.
Does TunnelBear Offer Split Tunneling?

Split tunneling is a feature allows you to route some web traffic to your Internet Service Provider (ISP) and some through an encrypted VPN tunnel. For example, this feature would let you watch Netflix through your ISP unencumbered, while you are surfing the web with your VPN at the same time. TunnelBear does have split tunneling, but only on Android. They call this feature SplitBear.
Can I Use Netflix with TunnelBear?
The battle between Netflix and VPNs has been raging for years now. Unfortunately, in the Netflix vs. TunnelBear fight, Netflix is currently on top. What I mean is that in the tests I performed in the United States and European Union servers, TunnelBear doesn't work with Netflix.
Can I Torrent with TunnelBear?
In the past, the answer would have been no. TunnelBear used to block access to P2P downloads, but now torrenting does seem to work on TunnelBear. With that said, if you're going to be torrenting often, I would recommend a VPN that has servers designed for P2P file transfers, like FastestVPN.
TunnelBear Encryption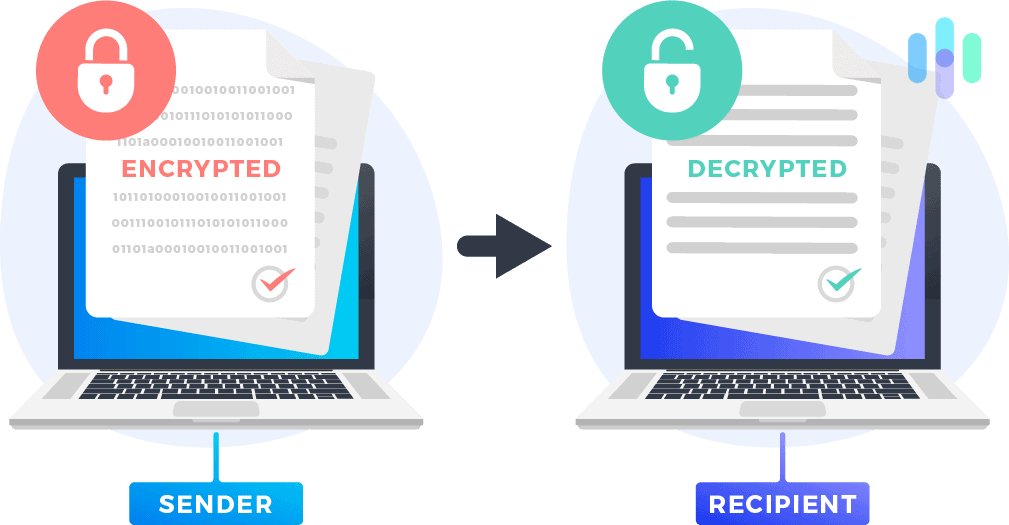 With all your data being transported through that shiny, new VPN tunnel, you might be wondering how secure that tunnel is. At least I would hope so! If you can't trust the encryption of your VPN, then it'd be better to stick with your regular ISP. TunnelBear uses AES-256 for data encryption, SHA256 for data authentication, and 2048-, 3072-, or 4096-bit DH group for handshake encryption. Here's a brief summary of this technical jargon means.
AES-256
Advanced Encryption Standard (AES) is an encryption algorithm used to encrypt data with a 128-, 192-, or 256-bit key lengths. AES-256, AES with a 256-bit key, is ubiquitous in the encryption field because it's fast, secure, and doesn't use much computing power. The United States uses AES-256 to encrypt top-secret information, which is why sometimes you will see this advertised as "military-grade encryption".
SHA256

SHA, or Secure Hash Algorithm, creates a "hash" of unique characters that can be compared to authenticate passwords or keys. This is done rather than sending sensitive information in plain text across the internet. SHA256 is 256-bit SHA and is considered secure by the information security (infosec) community.
Diffie-Hellman Exchange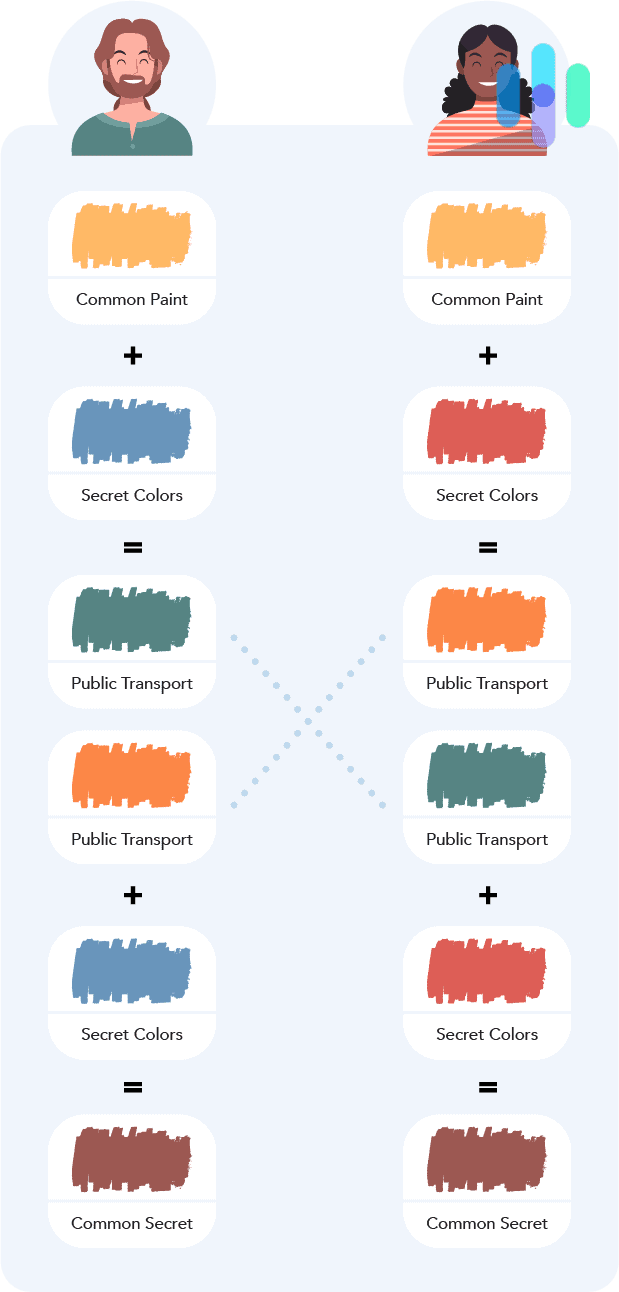 The Diffie–Hellman (DH) key exchange is a way of sending cryptographic keys over a public channel. The higher the number of bits, the more secure the key exchange. TunnelBear uses 2048-bit DH for Windows, 3072-bit DH for MacOS and iOS, and 4096-bit for Android.
TunnelBear Protocols
Internet protocols determine how data packets are sent across a network. The degree of security a VPN has depends on the protocol chosen. TunnelBear uses OpenVPN/IKEv2 on Windows, OpenVPN on MacOS and Android, and IPSec/IKEv2 protocols on iOS. All of these protocols are considered highly secure by the infosec community. You can find more information below on these VPN protocols.
OpenVPN
OpenVPN is an open-source VPN protocol used to make secure tunnels for your web traffic. OpenVPN is sometimes referred to as the gold standard when it comes to VPN protocols, and rightly so because it offers a good balance of speed and security. It offers up to 256-bit encryption using the Open SSL library and many other security features that can be configured as desired with protocols such as PPTP, L2TP, IKEv2/IPSec, SSTP, and more.
IKEv2
Internet Key Exchange version 2 is a widely used VPN protocol that automatically re-establishes your connection with your VPN after you're disconnected from the Internet. This comes in handy when you would like to switch between Wi-Fi and mobile hotspots, which happens all the time when you're on a mobile phone.
IPSec
IPSec, or Internet Protocol Security, is a collection of internet protocols to securely send data over an internet connection. These protocols can authenticate and encrypt the packets of data sent. As I mentioned, IPSec can use a variety of ciphers and algorithms, so its strength depends on the algorithms used.
| Function and device type | Internet protocol |
| --- | --- |
| Tunneling (PC, Android, Mac) | OpenVPN |
| Tunneling (iOS) | IPSec |
| Reestablishing connections (PC, Android, Mac, iOS) | IKEv2 |
Testing TunnelBear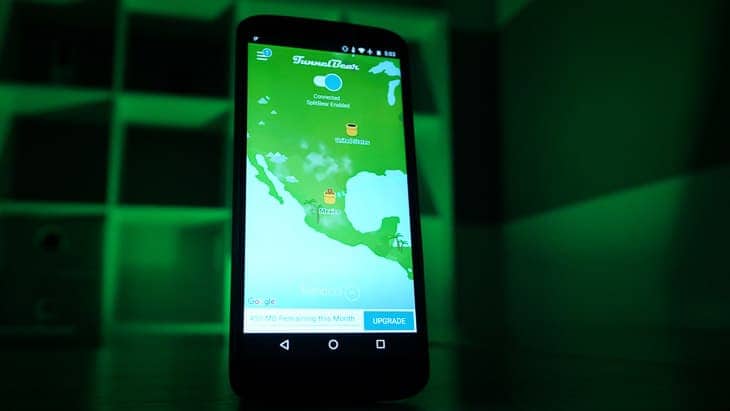 Now that we know TunnelBear's features, let's see if it's fast and secure. To perform well, a VPN needs to be lightning-fast and not leak my IP address, no matter what. Let's see how well the TunnelBear performs across the platform.
Speed Test
Whichever VPN you choose, you'll have to accept the fact that it will slow down your Internet at least marginally. The extra protection from VPN security protocols comes at a price. Please note that your Internet speed is determined by many factors— time of day, location, Internet Service Provider, VPN server distance, and of course the VPN service provider. So TunnelBear may be faster or slower for you. I'm testing TunnelBear in Warsaw, Poland on a Macbook Pro and Lenovo ThinkPad.
Download Speed Tests
Mac
Without VPN
455.76 mbps
With VPN
251.79 mbps
Windows
Without VPN
116.71 mbps
With VPN
54.85 mbps
When it came to download speeds, TunnelBear performed better on my Mac than on my Windows computer, with a 45% decrease on my Macbook Pro and a 53% decrease on my Windows computer. For percentages, these are pretty average. But I will say that I'm surprised that my Mac download speed stayed above 250 Mbps.
Upload Speed Tests
Mac
Without VPN
28.48 mbps
With VPN
24.28 mbps
Windows
Without VPN
29.98 mbps
With VPN
5.29 mbps
For upload speeds, TunnelBear slowed down my upload speed significantly more on the ThinkPad than on the Macbook Pro, with a difference of about 82% compared to 15% on the Macbook Pro. This time the difference was massive, with my Mac performing remarkably better.
Ping Speed Tests
Mac
Without VPN
9 ms
With VPN
51 ms
Windows
Without VPN
11 ms
With VPN
31 ms
And finally, I want to take a look at ping, or latency. This time, my Windows computer came out ahead. While TunnelBear increased latency by 182% on my Windows, my ping increased 467% on my Mac. That's pretty bad for my Mac, considering the server I was connecting to was close to me. Overall, TunnelBear performed well on my Mac, and was mediocre on my Windows laptop.
DNS Leak Test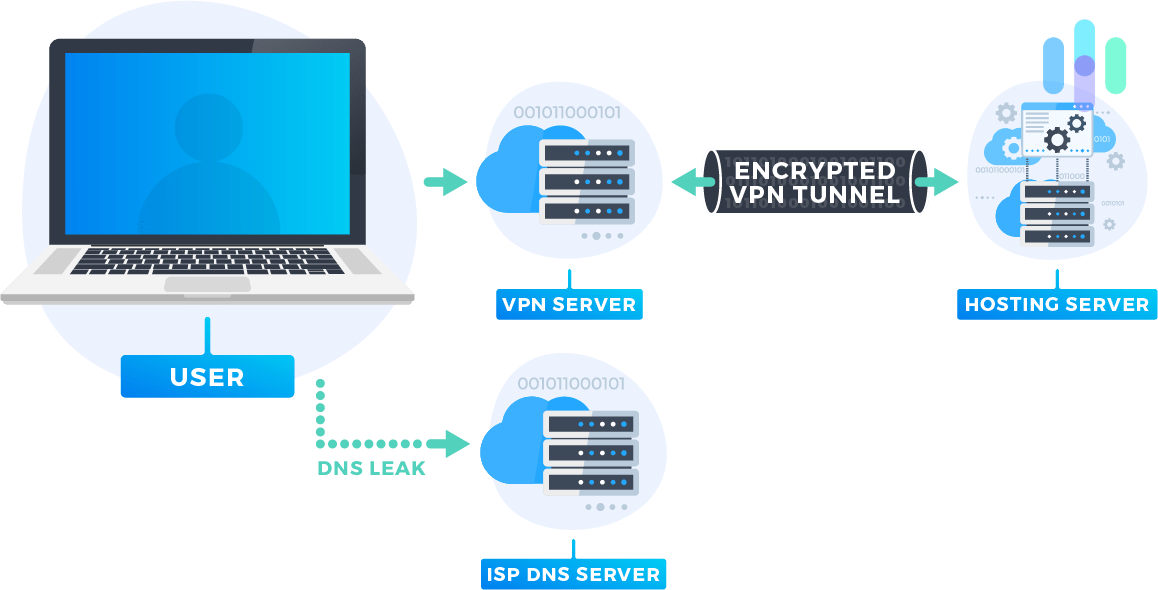 DNS stands for Domain Name Server, which is the address of the sites you visit on the internet converted to numbers, "198.105. 232.4" for example. Sometimes, even after connecting to a VPN, your computer will continue to use your ISP's DNS addresses instead of the VPN's. This DNS leak will give away your private IP address and make your VPN useless. I performed DNS leak tests on both my Mac and Windows computers and found that TunnelBear passes DNS leak tests.
WebRTC Leak Test
Are you going to use your VPN with web browsers like Chrome, Firefox, Microsoft Edge, or Opera? If so, you need to know about WebRTC leaks. WebRTC, otherwise known as Web Real-Time Communication Test, allows web browsers to communicate directly with each other rather than going through an intermediate server. WebRTC makes for faster speeds for video chat, live streaming, and file transfers. You're probably waiting for the bad news.
Well, any two devices that are communicating with WebRTC need to know each others' private IP addresses. So theoretically, a website or third party could use WebRTC to detect your real, private IP address. That's no good. What's the point of an encrypted VPN tunnel if your browser will give away your private IP address anyways? I tested TunnelBear and luckily, TunnelBear doesn't allow WebRTC leaks.
TunnelBear Subscription Information
Now that you know how TunnelBear performs, let's see if you can afford it. Something I like about TunnelBear is that you can try it out without pulling out your credit card. With a free account, you can try out TunnelBear and get 500 MB a month. Unfortunately, 500 MB doesn't last long if you want to listen to music or watch videos. In that case, you'll need to upgrade to a paid subscription.
Subscription Options (Personal)
| | Free | 1 Month | 1 Year |
| --- | --- | --- | --- |
| Amount of Data | 500 MB | Unlimited | Unlimited |
| Number of Devices | 5 | 5 | 5 |
| Customer Support | Regular | Priority | Priority |
| Monthly Price | $0 | $9.99 | $4.99 |
| Yearly Price | $0 | $119.88 | $59.88 |
| Yearly Savings | $0 | $0 | $0 |
Subscription Options (Team)
| | 1 Year (prorated) |
| --- | --- |
| Amount of Data | Unlimited |
| Number of Devices | 5 |
| Customer Support | Priority |
| Monthly Price | $5.75/user |
| Yearly Price | $69/user |
| Yearly Savings | $0 |
TunnelBear is one of the few VPNs with a free option that provides up to 500 MB of data per month. Check out their subscription options.
Fortunately, TunnelBear subscription prices are pretty reasonable, ranging from $5 to $10 a month. If you want to purchase TunnelBear for a team, that will cost you $5.75 a month per user. These prices aren't bad, quite a few VPNs out there make you shell out more. For instance, even though it's one of our top picks, ExpressVPN plans range between $8.32 and $12.95 a month, about $3 more than TunnelBear plans. You can pay for TunnelBear using a credit card, bitcoin, or jars of honey. Yea, you read that right. You can actually pay with jars of honey. If you're a beekeeper, this is the VPN for you. Learn more about TunnelBear's pricing.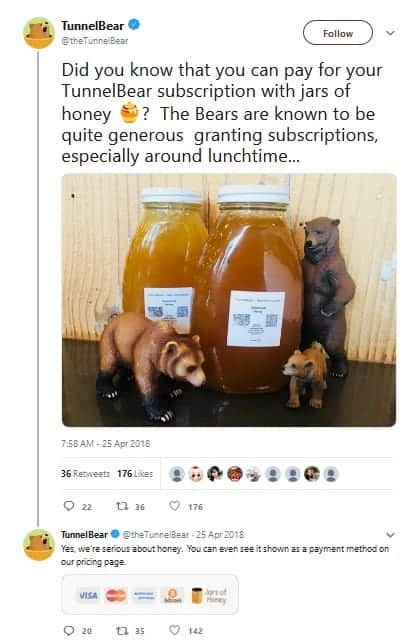 Options
You'll be able to connect five devices simultaneously on one subscription. However, all the devices must use different protocols (see above for more information). With any subscription, you'll be able to switch between an unlimited number of servers.
Manual Configurations
Apps are nice and all, but what if you want to connect TunnelBear on a device that doesn't use iOS, Android, Mac, or Windows. In that case, you'll need to manually configure TunnelBear.  You can only manually configure TunnelBear on Linux. You're out of luck if you were hoping to connect TunnelBear with eReaders, Windows mobile devices, AppleTV or AndroidTV, game systems, or on routers.
Supported Browsers
TunnelBear has browser extensions for Chrome, Firefox, and Opera, in case you're someone who doesn't like to bother with apps.
TunnelBear Customer Support

If you're having trouble connecting to TunnelBear or with your account, that's where customer support comes in. Let's see if TunnelBear's customer support is there when you need it.
Features
TunnelBear offers help through email support tickets 24/7/365. I'm glad they are always available, but I wish they were had a customer service phone number or even live chat support. Waiting on an email can be frustrating when your VPN cuts out during the season finale of Stranger Things. I will say they have an extensive FAQ that should be able to answer most of your questions without getting customer support involved at all.
Customer Support Ratings
The TunnelBear app has a rating of 4.2 on Google out of 10 reviews, which is pretty good. However, the reviews were a little polarized, with eighty percent of the reviews giving five stars and 20% of the reviews giving one star. The majority loved TunnelBear, but a few hated it.
When I looked at reviews mentioning customer support specifically, two came up— both negative. It seemed like some people had issues customer support couldn't solve, and one mentioned disappointment at the lack of phone support.
The TunnelBear App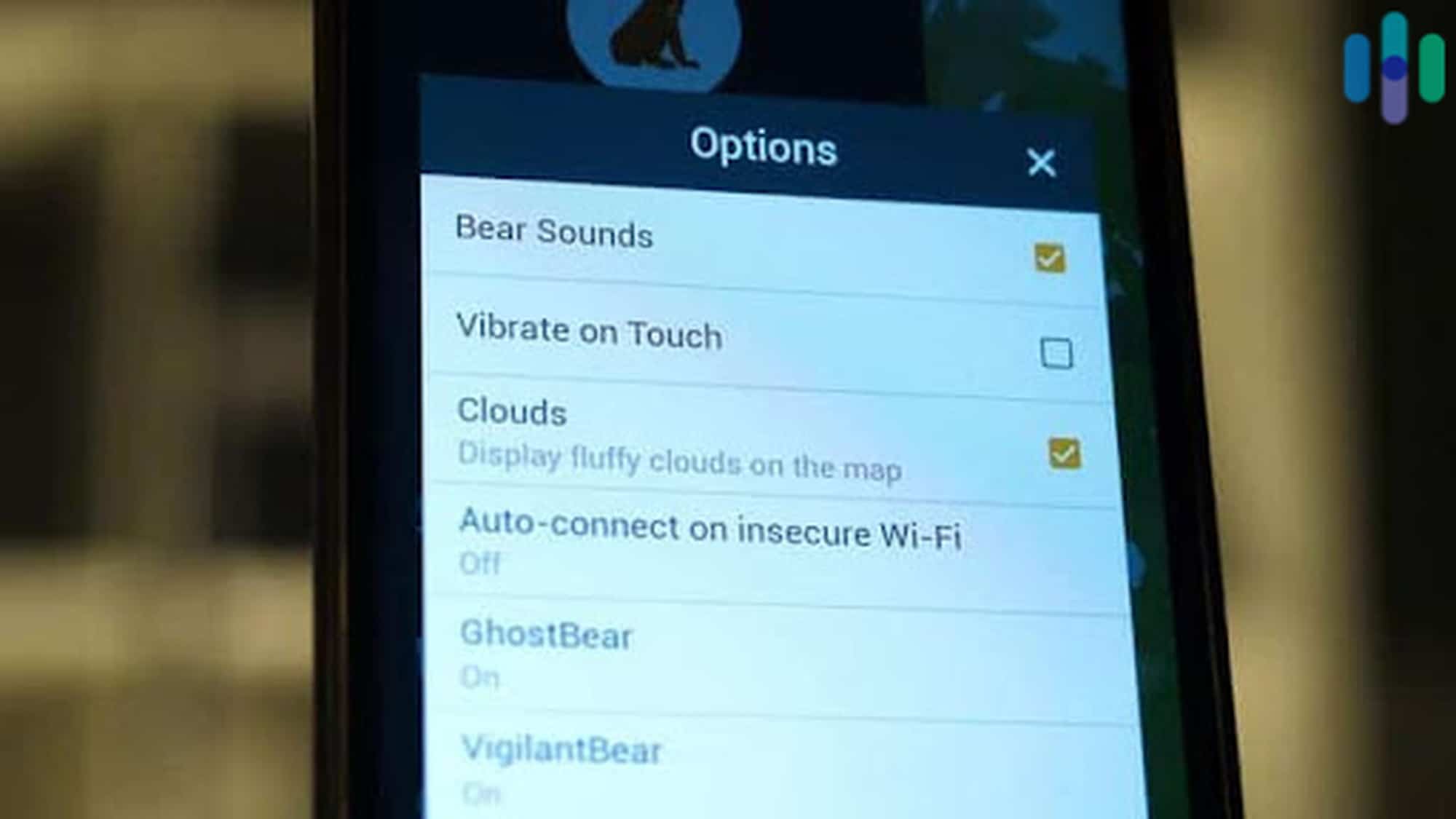 TunnelBear has mobile apps for iOS and Android so that you can use a VPN on the go. Both apps are highly rated, receiving 4.4 stars on the Google Play store and 4.6 stars on the App Store. Vera Stieler wrote in a recent five-star review,
"Been using Tunnelbear for years on several devices now and have no complaints whatsoever. A huge shoutout to the customer service who recently helped me with a question I had. You guys rock! ??".
TunnelBear Vs. NordVPN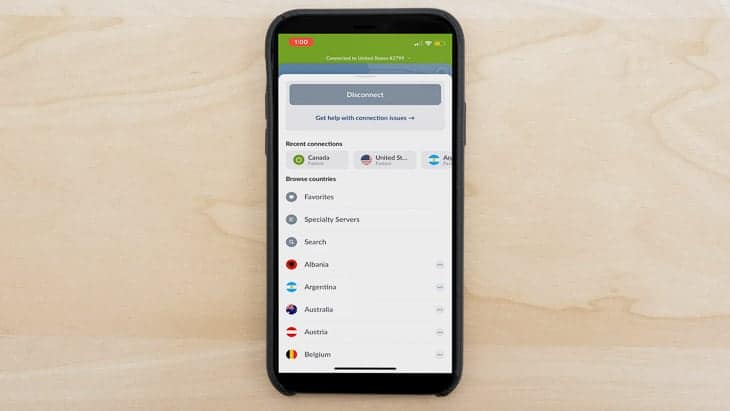 NordVPN is one of our top VPN choices, so let's see how it compares to TunnelBear. TunnelBear has servers in 23 countries but doesn't say how many servers they have. NordVPN, on the other hand, has a whopping 5,241 servers in 59 countries.  More than likely, NordVPN will have a server closer to you, probably offering faster speeds.
| | TunnelBear | NordVPN |
| --- | --- | --- |
| Data Logging | No | No |
| Kill Switch | Yes | Yes |
| Split Tunneling | Only on Android | No |
| Netflix | No | Yes |
| Torrenting | Yes | Yes |
| IP Addresses | Shared IP addresses w/other users | Shared IP addresses w/other users, regularly rotated |
NordVPN is based out of Panama, a country not part of any international surveillance alliance. This differs for TunnelBear, which is headquartered in Canada, a member of the Five Eyes international surveillance alliance. They both have kill switches and they both allow torrenting. TunnelBear offers split tunneling on Android, while NordVPN doesn't offer split tunneling on any device.
While NordVPN lets you stream Netflix, unfortunately, TunnelBear does not work well with Netflix. They both give you anonymous IP addresses that are shared with other users, helping to keep you anonymous.
When it comes to price, it depends on how long you want to commit. If you just want to pay monthly or yearly, TunnelBear is cheaper. If you can commit to two or three years, then NordVPN becomes cheaper. Overall, NordVPN and TunnelBear are similar and the winner depends on what you're looking for in a VPN. For most users though, I would recommend NordVPN because it works with Netflix, and not being located in a Five Eye country is a big privacy plus.
Can TunnelBear stand toe-to-toe with other brands? Find out below.
For a closer look at how TunnelBear performs, we compared it with other popular VPNs.
Recap of TunnelBear
In summary, I think TunnelBear is a good VPN with a few disadvantages, namely not working with Netflix, being located in a Five Eye country, and slower speeds on Windows. However, you know what they say: "different strokes for different folks". So let's break down TunnelBear to see if it will be a good fit for you.
TunnelBear's strict no-logging policy met our standards for data privacy. Download it now.