Doorbell Camera Black Friday and Cyber Monday Deals 2022
2022 Black Friday Doorbell Camera Deals
Verified
Black Friday and Cyber Monday are special shopping days, especially for smart home and home security enthusiasts like ourselves. That's because on those days, you can get IoT and home security products, including video doorbells, for some of the lowest prices ever. We searched high and low for the best Black Friday and Cyber Monday deals so you can save on your next home security purchase. Let's get started, as we have a lot of ground to cover!
The Best Deals on Doorbell Cameras
So here's the deal: You don't always have to wait for Black Friday and Cyber Monday to enjoy discounts. Lots of video doorbell companies have Black Friday offers that span throughout the week or weeks leading up to Thanksgiving. Here are the best ones we've found so far.
Arlo Video Doorbells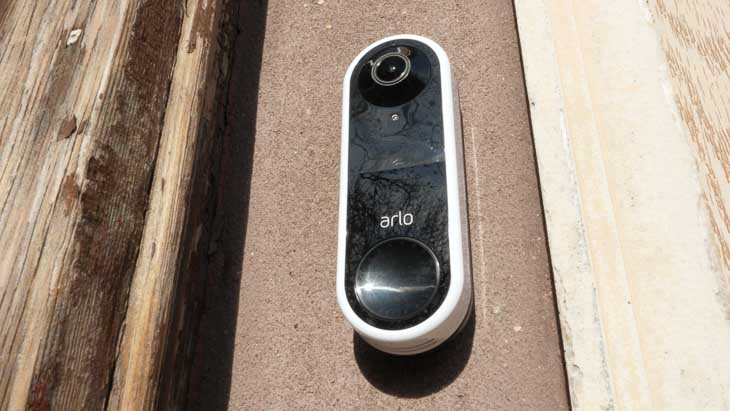 Arlo is having a blowout Black Friday sale this year, with savings up to $300 if you buy bundles of two to six Arlo cameras. On the video doorbell front, however, the discounts are a bit smaller, but you can still save some money.
Arlo Essential Wireless: $149.99, down from $199.99
Arlo Essential Wired: $79.99, down from $149.99
Read our Arlo Video Doorbell review to learn what these doorbell cameras can do, or our Arlo Video Doorbell pricing page to find out other costs associated with the use of Arlo video doorbells.
Pro Tip: If you're planning to buy from Arlo, don't wait until Black Friday. The company's website has been running slow since its Black Friday sale started, and it might get even slower on the actual days of Black Friday and Cyber Monday.
Blue by ADT Doorbell Camera
Blue by ADT has announced a 50-percent off coupon, BLUEFRI, that you can use until November 28 to purchase any DIY system for half the price. Unfortunately, this coupon doesn't cover security cameras, video doorbells, and Google Nest products on Blue by ADT's website.
For now, we have to wait and see if the company has anything in store for video doorbell shoppers on Black Friday or Cyber Monday. We're hoping that, since the BLUEFRI coupon's validity ends on November 28, a day short of Cyber Monday, Blue by ADT is planning a sitewide sale that includes video doorbells. After all, Cyber Monday is usually the biggest online shopping day of the year. We have our fingers crossed. For the time being, check out our Blue by ADT review and video review on our YouTube channel to see what we think about this video doorbell and other Blue by ADT products.
Lorex Video Doorbells
Both the Lorex 2K and 1080p video doorbells are on sale. Lorex is offering the 2K HD model for $129.99, down from its $179.99 regular price, and the 1080p HD option for $79.99, down from its $99.99 regular price. The biggest discounts, however, come from buying kits. A security camera system that includes six Wi-Fi outdoor cameras, a video doorbell, three door and window sensors, and a touchscreen hub is selling for $699.99. That's a $300 price drop compared to its $999.99 regular price tag. For more pricing information, check out our Lorex pricing page.
Google Nest Doorbell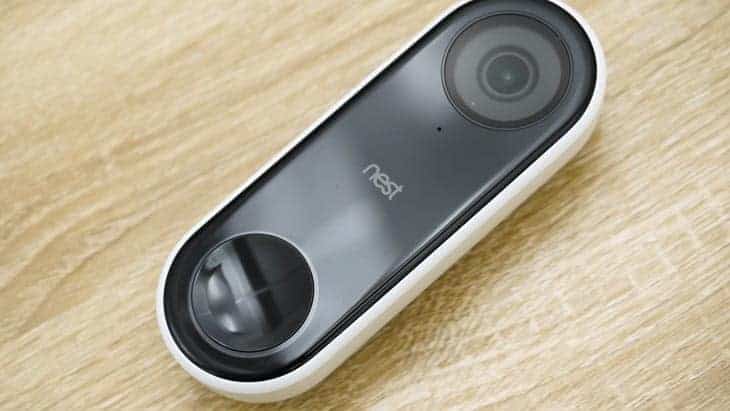 The Google Nest Doorbell is one of the best video doorbells of the year, as evidenced by our Nest Doorbell review. It comes in two styles, a wired version that sells for $229 and a battery-powered version that sells for $179.99.
From now until December 1, you can get the wired and battery-powered versions for $149 and $129.99, respectively. Just be warned, Google Nest products tend to sell out fast.
FYI: Google Nest has bid its pricey Nest Aware subscriptions goodbye. Now you can get Nest Aware for $6 a month (or $60 a year) and enjoy 30 days of event history for all your Nest cameras. Nest Aware Plus, an even better subscription, includes 60 days of video history and 10 days of continuous recording for $6 per month (or $60 annually).
Ring Video Doorbells
There are a couple of ways to enjoy discounts on Ring video doorbells this Black Friday and Cyber Monday.
First, you can buy certified refurbished items, like the Video Doorbell Pro for $89.99 ($50 off) or the Video Doorbell Elite for $199.99 ($100 off). Ring's technical team has tested refurbished products to look and work like new, and they come with a one-year limited warranty.
Another way to save is to buy bundles. The starting price is $41.99 for the Video Doorbell Wired plus a 3rd gen Echo Dot, a $99.98 value. Below are other discounted bundles, but you'll find more in our Ring Black Friday deals page and on Ring's website.
Ring Bundle Deals
| Bundle | Sale price | Original price |
| --- | --- | --- |
| Video Doorbell Wired + Echo Show 5 | $61.99 | $144.98 |
| Video Doorbell Wired + Chime | $79.99 | $89.98 |
| 5-piece Alarm Security Kit + Video Doorbell Wired | $161.98 | $249.99 |
| Ring Video Doorbell + solar panel | $139.99 | $149.99 |
| Ring Video Doorbell + Stick Up Cam Battery | $179.99 | $199.98 |
| 8-piece Alarm Pro Security Kit + Video Doorbell 3 + | $449.99 | $534.98 |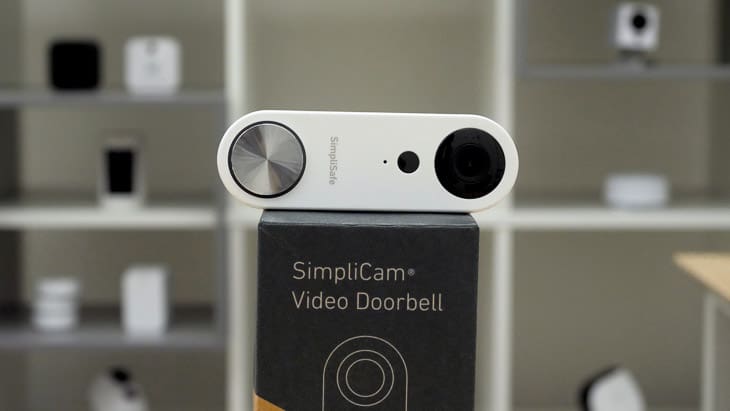 SimpliSafe Video Doorbell Pro
SimpliSafe has one of the biggest site-wide sales this year. All new SimpliSafe systems are 50-percent off, and that includes Build Your Own Systems. When buying a security system from SimpliSafe, you have the option to add as many components and peripherals as you need for your home. With the 50-percent discount, now is the best time to purchase a SimpliSafe system complete with cameras and video doorbells, but if you're still on the fence, read our SimpliSafe Video Doorbell Pro review. It will give you a general idea of what this simple video doorbell can do.
SkyBell Video Doorbells
In the past few years, SkyBell has shifted from selling doorbell cameras straight to consumers to developing video doorbell solutions for alarm companies. Brands like Frontpoint and Link Interactive sell SkyBell's video doorbells, and now until Cyber Monday, you can score a free SkyBell video doorbell from Frontpoint if you buy a new security system. We reviewed the SkyBell video doorbell ourselves, and we saw why it's Frontpoint's doorbell of choice.
Doorbell Camera Pricing
We've tested dozens of doorbell cameras, from high-end to low-end, and we can tell you exactly how much they cost on regular days. See how much you can save on Black Friday by comparing our chart to Black Friday prices from various brands.
| Doorbell Camera | Regular Price |
| --- | --- |
| Kangaroo Doorbell Camera + Chime | $39.99 |
| Ring Video Doorbell Wired | $59.99 |
| Scout Video Doorbell | $99.00 |
| Ring Video Doorbell | $99.99 |
| Lorex 1080 Wi-Fi Video Doorbell | $99.99 |
| Ring Peephole Cam | $149.99 |
| Lorex Video Doorbell | $149.99 |
| SimpliSafe Video Doorbell Pro | $169.00 |
| Ring Video Doorbell Pro | $169.99 |
| Ring Video Doorbell 3 | $179.99 |
| Nest Doorbell Battery | $179.99 |
| Ring Video Doorbell 4 | $199.99 |
| ADT Blue Doorbell Camera | $199.99 |
| Arlo Video Doorbell | $199.99 |
| Nest Doorbell Wired | $229.00 |
| Ring Video Doorbell Pro 2 | $249.99 |
| Vivint Doorbell Camera | $249.99 |
| Ring Video Doorbell Elite | $349.99 |
Summary
Obviously, we're more than excited to see what savings on doorbell cameras 2021's Black Friday and Cyber Monday will bring. Our best bets lie with Ring and Google Nest video doorbells, great home security tools for preventing package theft, especially since package theft on Black Friday usually soars.