Video Doorbell Prime Day Deals for October 2023: Amazon Early Access
All of our content is written by humans, not robots.
Learn More
Our Favorite Brands found on Amazon
Ever since it started in 2015, Prime Day has always taken place in June or July, except in 2020 when the pandemic postponed the sale event to October. Well, this year, Prime members are treated to not one, but two Prime Days. Just a couple of months after the July Prime Day event, Amazon is holding the Prime Day Early Access Sale, which is now upon us! The sale runs from October 11 to 12.
As always, video doorbells are some of the most highly-anticipated products to go on sale. They are effective against intruders and package theft, and with Black Friday and holiday sales coming up in a few weeks, Prime Day October gives us a rare chance to save big on doorbell cameras.
Let's talk about all the ways we can save on doorbell cameras during the Prime Day Early Access Sale.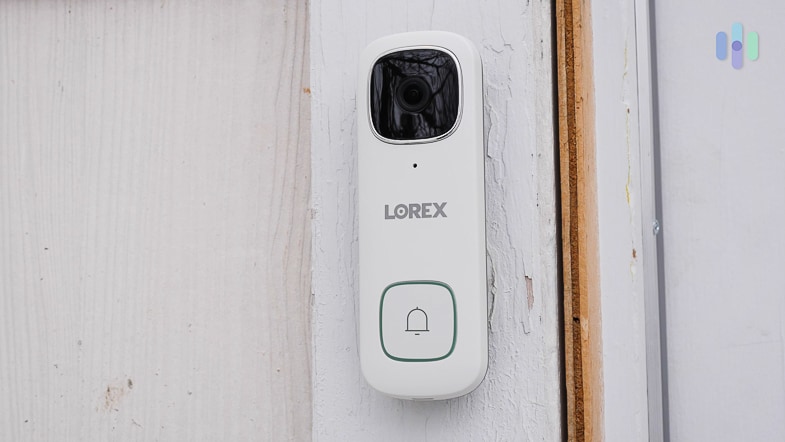 Prime Day October Video Doorbell Deals and Discounts
There are exciting discounts on video doorbells right now, especially from Amazon-owned brands Ring and Blink. That said, keep your options open (unless you really want a Ring or Blink video doorbell) because other brands joined in on the fun as well.
These are all the best video doorbell deals you can enjoy right now.
| Brands | Deals |
| --- | --- |
| Arlo | Up to 25% off Arlo Essential Wired and Essential Wireless Doorbells |
| Blink | Save up to 33% if you bundle the Blink Video Doorbell with other Blink cameras |
| eufy Security | Buy a eufy Security Battery Video Doorbell Kit and Wireless Chime for $79.99 (20% off) |
| Nest | Buy the Nest Doorbell (Battery) for $166 (8% off) |
| Ring | Get a Ring Video Doorbell Wired for as low as $39.99 (38% off) or a Ring Video Doorbell for $69.99 (30% off) |
| Bonus! Ring + Alexa | Enjoy up to 60% off if you bundle a Ring Video Doorbell or Video Doorbell Wired with an Echo Show 5 |
Doorbell deals abound this Prime Day Early Access Sale, so if you're in the market for a camera to protect your front door, now is the perfect time to buy. But how does this Prime Day sale compare to previous Prime Days for video doorbell deals? It's looking pretty good, as you will see below.
The Best July Prime Day Deals on Doorbell Cameras
Video doorbell brands are aware that folks use their products to catch and report package theft, which is why a lot of them started to offer deals weeks before Prime Day started. The best deals, however, came on the actual days of the July Prime Day event. Check them out below.
| Video Doorbell Brand | Deal | Products |
| --- | --- | --- |
| Arlo | Up to 25% off | Arlo Essential Wired Video Doorbell, Arlo Essential Wireless Video Doorbell |
| Blink | 30% off Blink Video Doorbells and up to 50% off bundles with Blink cameras and Amazon devices | Blink Video Doorbell |
| Google Nest | Up to 35% off | Nest Video Doorbell (Battery) |
| Lorex | Up to 20% off | Lorex 2K WiFi Video Doorbell, Lorex Smart 2K, Lorex 1080p WiFi Doorbell, etc. |
| Ring | Up to 54% off select Ring doorbells when paired with an Echo Show 5 | Ring Video Doorbell, Video Doorbell Pro, Video Doorbell 3, Video Doorbell 4 |
| Wyze | 10% off | Wyze Video Doorbell with Chime (Hardwired) |
Blink and Ring had the best video doorbell offers last time, which wasn't surprising given that both are owned by Amazon. Arlo and Nest also offered significant discounts, though, expanding the available options. The same thing is true this time around.
Note: Ring gets a lot of attention every Prime Day ever since Amazon acquired the video doorbell company. Year after year, they've put out the best Prime Day deals. However, it'll be interesting to see the deals from Ring's top competitors, particularly Nest. We reviewed the new Nest Doorbells earlier this year and we were impressed.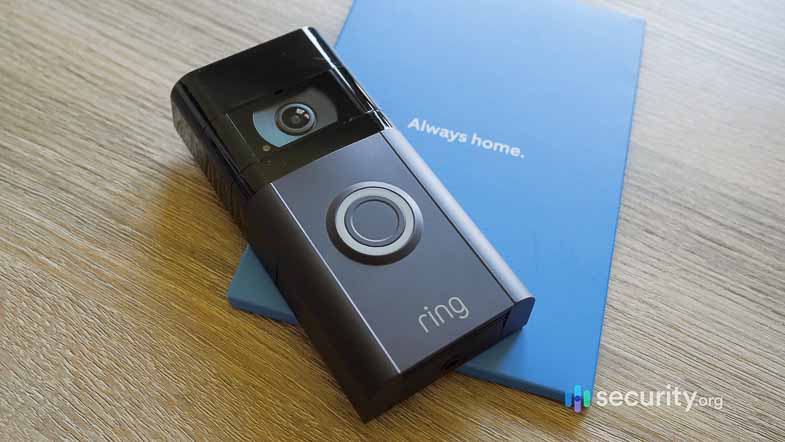 Unfortunately, some of the doorbells we love aren't on Amazon. The Vivint Doorbell Camera we reviewed, for example, is exclusively offered by Vivint.
If your selection doesn't have Prime Day deals or isn't on Amazon, look for doorbell camera Black Friday deals instead.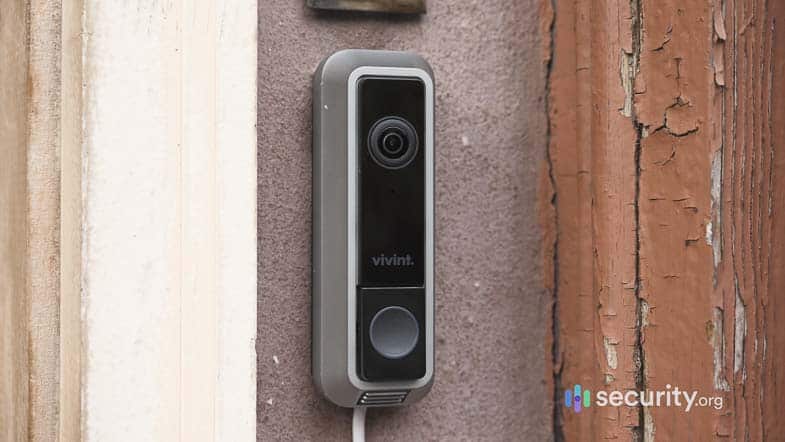 While you're at it, you may want to check out some Prime Day Early Access Sale security camera deals. Adding security cameras can help in monitoring not just your front door but other intrusion-prone areas of your house, both indoors and outdoors.
What To Look For in Doorbell Cameras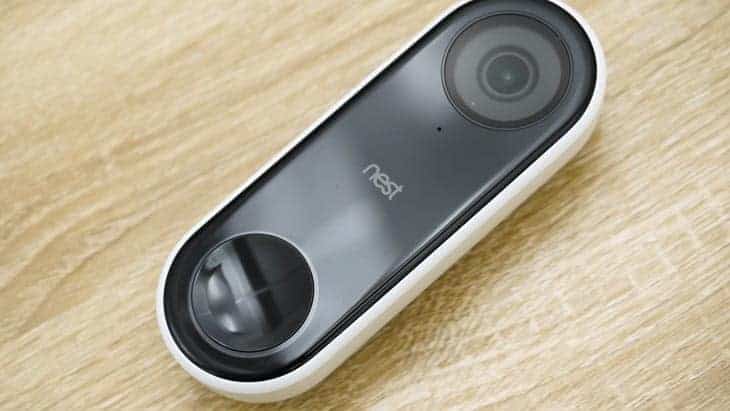 New to doorbell cameras and not sure where to start? Although they may seem overwhelming, they're not super different from a regular outdoor camera.
Connectivity: Most smart doorbells connect to Wi-Fi, through which they stream live videos and record to the cloud.
Durability: Look for a model that works in a wide temperature range, with an IP rating of at least 65, meaning it's dust-tight and water-resistant.

1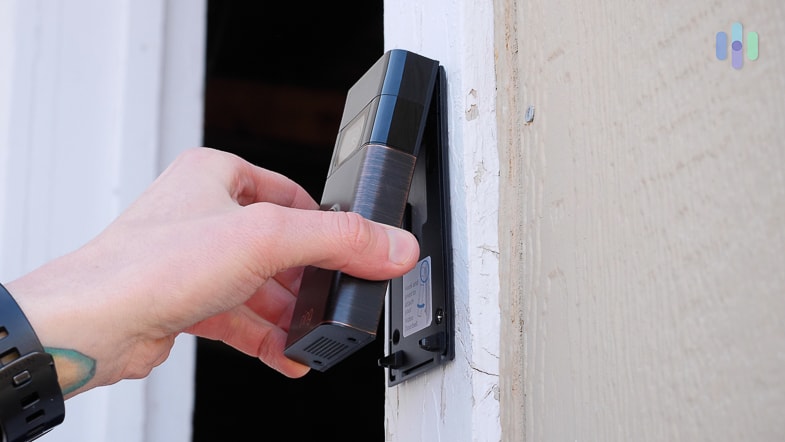 Power: While there are wireless video doorbells available, if you have existing doorbell wiring, you may opt for a hardwired version. Note that this could complicate installation, so you may want to hire a professional in some cases. Wireless options, on the other hand, are very easy to install with few tools. However, take into account battery life and whether it's a rechargeable or replaceable battery. Rechargeable batteries are more cost-efficient, as you won't need to buy batteries on a regular basis.
Video resolution: Look for video doorbells with resolutions of at least 1080p video, the current standard in the home security industry.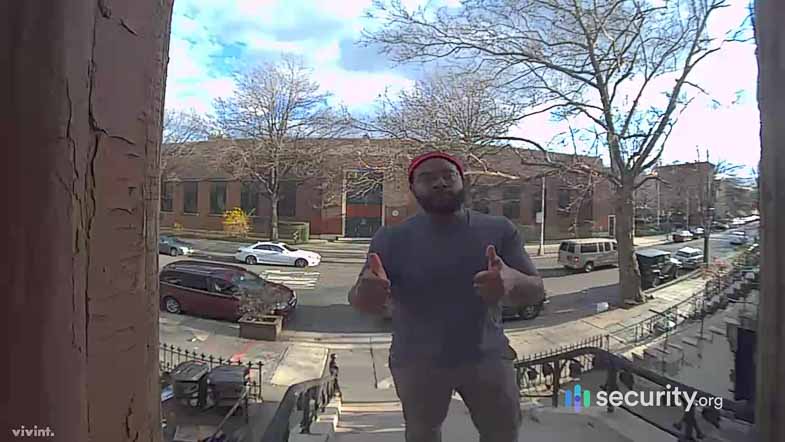 Field of view: The field of view should be wide enough to see your entire front yard; 120 degrees should be the minimum. Also consider the orientation. Video doorbells with horizontal orientation can cover a wider field, but they might not be able to catch a person's face if they stand too close. Those with vertical orientation, on the other hand, can capture an entire person from head to toe, but they might have blindspots on the sides.
Zoom: To catch those smaller details, look for cameras with optical zoom.
Two-way audio: Two-way audio is an essential feature of any video doorbell. It's what lets you talk to your visitors at your front door rather than just see them. With a microphone on the device itself, they can talk back, all through your mobile application.
Night vision: We prefer doorbell cameras with infrared night vision over doorbell cameras with color night vision, as the bright lights can make your device quite conspicuous.
Storage: If you end up having a break-in or package theft, you'll probably want to use your doorbell camera's footage in the criminal investigation, and you'll need storage for that. While some doorbell cameras have local storage through micro-SD cards, most offer cloud storage, which is often part of a monthly subscription. Consider these costs as well, as they're typically around $3 a month.
Smart home integrations: Already in the Amazon or Google smart home ecosystem? Look for a video doorbell that works with Alexa or Google Assistant, along with your other smart home devices for home automation.
Artificial intelligence: You don't want to be notified every time your video doorbell detects motion from any object, as that will include cars, animals, and even trees swaying in the wind. Instead, look for video doorbells with person detection so you only get notified when it matters. Facial recognition, which tells you exactly who's at your door, is even better.
Installation: You can either install the video doorbell yourself or hire a professional. Some companies, like Vivint, require professional installation.
App: Look for a corresponding mobile application with high ratings on the App Store or Google Play, depending on the make of your phone or tablet.
Pricing: Video doorbells range in price from just $19.99 to $249.99 at the most extreme, but you can expect to pay around $150 for the equipment. Don't forget to factor in the costs of all your products and services, from the video doorbell and its mount to storage and (in some cases) professional monitoring.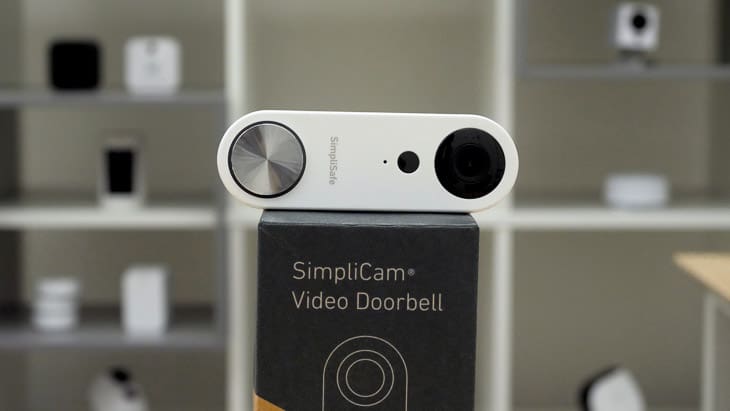 Recap
The Prime Day Early Access Sale event in October is a welcome addition to the growing number of sale events each year, and it's one you shouldn't miss if you're planning on buying video doorbells. But if you're not sure which video doorbell is right for you, check out our guide of the best video doorbells, all of which we've hand-tested.