Brinks vs. ADT: Comparing Two Old Guards of Home Security
Two trusted names in home security battle it out in this home security system comparison.

Best 24/7 Monitoring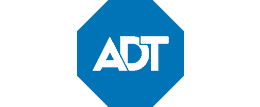 Professional installation on all systems
24/7 monitoring centers nationwide
145+ years of home security innovation
Best DIY Install

150+ years in security industry
Wireless systems with 24/7 monitoring
Advanced home automation features
Trust is a rarely spoken about but important factor when choosing a home security system. Everyone wants protection from a company they know they can trust and rely on.
Brinks and ADT are two of the oldest and most trusted players in the home security space. They both emerged in the 1800s, building their reputation for over 100 years. As a result, Brinks and ADT dominated the home security market by the time we entered the new millennium.
Of course, things change constantly in the home security market. New features and technologies are innovated, classic home security components are improved, and companies change how they approach home security.
Below we'll compare Brinks and ADT to see which brand truly stood the test of time. We'll look at their equipment, monitoring options, pricing, home-automation features, and customer support.
Equipment Options
Despite being the oldest names in home security, Brinks and ADT have kept up with the times, completely modernizing their home security systems. Both offer a touch-screen control panel that hosts intuitive controls and management options. ADT calls its device ADT Control, while Brinks calls its the Home Hub. They are different devices, but they serve the same purpose.
You can add a host of security sensors, hazard sensors, and cameras to your system. Brinks and ADT offer the same types of equipment, so there's not much to discuss here.
Your options for security sensors are:
Door sensors
Window sensors
Motion sensors
Glass-break sensors
Garage door/tilt sensors
For hazard sensors, you can choose from:
Smoke detectors
Carbon monoxide detectors
Water leak and flood detectors
You can also choose from ADT and Brinks' security cameras, which offer indoor and outdoor coverage as well as front door protection using doorbell cameras.
One thing to note, though, is that ADT systems support select security cameras from the Google Nest brand, including the battery-powered indoor and outdoor camera and the plugged-in indoor camera. Google Nest cameras are arguably some of the smartest cameras around with person detection and Familiar Face Alerts (a.k.a. facial recognition), so ADT offers more and better security camera options than Brinks.
Even though you get the same equipment options from either company, there's a slight difference in quality.
When we tested ADT, the ADT Control tablet had a built-in backup cellular chip, which allowed it to send alerts even when our Wi-Fi was down. The Brinks system offered the same feature, but we had to use a separate device (the Cellular Communicator) to activate it. You can see how the device works in our Brinks home security review.
Overall, ADT takes the lead on this one. The equipment from ADT feels more modern and streamlined. There's also the fact that ADT works with Google Nest cameras, so clearly, ADT is the winner in terms of equipment.
Installation Process
Brinks and ADT both offer professional installation. An expert technician will personally deliver your system, set it up, and walk you through its features. Both companies provided us with a great installation experience, but the vibe was a little different for each.
We had a more personable experience with Brinks. The technician patiently explained how the system works and even gave us a number to call in case we encountered problems. It felt like having a friend over to help us with the installation.
With ADT, it was more professional and efficient. The technicians came the same day we signed up. They did a walkthrough of the house, and then recommended the best areas to place each sensor. After they finished, they gave us a tour of the system.
Another distinction between Brinks and ADT is the installation cost. We paid ADT a $99 installation fee, which is the standard fee for its installation service. With Brinks, we didn't pay a cent since the equipment cost covered the installation. That resulted in slightly higher equipment costs, but at least we didn't have to worry about paying the technician afterward.
We're calling ADT the winner in this category because it offers a six-month installation guarantee, also known as a money-back guarantee. If problems arise within the first six months due to system malfunction or faulty installation, ADT will refund your payments for monitoring and installation (terms and conditions apply). That's also one of the main reasons ADT is the best professionally installed security system.
Editor's Note: Willing to do it yourself? Brinks also offers DIY installation. Don't forget to check out our list of the best DIY security systems you can install by yourself with no technician visits or installation fees.
Monitoring Options
In addition to professional installation, ADT and Brinks require professional monitoring. That means your security system will be linked to a monitoring center. In case of a security breach, the monitoring center will trigger an alarm response and call for help on your behalf. Brinks and ADT also monitor for home hazards such as fire and gas leaks, as well as medical emergencies.
Cellular backup is another similar offering from Brinks and ADT. Normally, their security systems send alerts to their respective monitoring centers over Wi-Fi. That's reliable most of the time, but we all know that the internet sometimes goes out. If that happens Brinks and ADT will use a different means of communication as backup: cellular signals. These cellular security systems are more reliable than landline-only or internet-only systems.
Once again, it looks like ADT and Brinks are on par with each other here, but ADT has a hidden trick up its sleeve that gives it a clear advantage. It has nine monitoring facilities scattered throughout the country. In home security terms, that's called "monitoring redundancy." It ensures that the monitoring service is available no matter what. Even if a natural calamity forces one facility to close down, the other eight can take over. There's zero downtime with ADT's monitoring service.
That's not to say, though, that Brinks' monitoring facility is unreliable. It has backup servers and backup generators in place to keep the place running 24/7. It's simply more likely that a single facility will go down than nine interconnected facilities.
Pro Tip: A lot of security systems look alike on the surface, and only once you dig deeper will you find distinctions that could affect your buying decision. If you're looking for more information about ADT, here's an ADT FAQs page we made for you.
Home Automation
One of the most notable of new security system features is home automation. Security systems today can do more than just protect your home. They can also make life more convenient by offering automated control of things such as thermostats, lights, and locks.
By adding smart-home capabilities to your security system, you can further boost your home security. Adding smart locks that can lock your doors automatically, for example, ensures that your front door is never left unlocked as you go to bed.
Home-automation features are possible with both ADT and Brinks, thanks in part to their touch-screen control panels. The ADT Control and Brinks Home Hub can wirelessly connect to third-party home-automation devices, and then control them using native software controls. You can even set up automated actions, such as turning on lights on a schedule, lowering the thermostat setting when you're away, or locking doors when you arm your security system.
You can also take things up a notch with voice control, a feature that both Brinks and ADT offer. Both systems work with Amazon's Alexa and the Google Assistant voice assistants. With a smart speaker or display from either platform, you can tell your security to arm, ask about your sensors' statuses, or play back recorded security camera clips.
We're calling it a tie when it comes to home automation. ADT and Brinks offer roughly the same features, and they connect to similar smart home products. However, we'd like to point out that we liked the simplicity of the Brinks app more. As for ADT, we saw better performance and more customizations from the ADT Control panel. 
Costs
Let's compare Brinks and ADT's equipment and monitoring costs.
Equipment Costs
Brinks and ADT aren't the most transparent when it comes to equipment costs, but ADT has started offering its security systems online. Having tested ADT, we can confirm that the prices shown online match the quote ADT gives over the phone.
The starting cost for an ADT system is about $450, but that's just a bare-bones security system. It includes a touch-screen panel, three entryway sensors, and one motion sensor. You can fully customize the system by adding sensors, cameras, and smart-home devices. We paid roughly $800 for a system with one of almost everything.
If that sounds too pricey to pay in one go, ADT has flexible payment plans that allow you to pay in installments. A basic ADT system would cost $11.65 per month over 36 months. You can read our ADT pricing page for more information on the brand's pricing.
Brinks, on the other hand, doesn't sell equipment online. You will need to get in touch with the company to receive a quote, but you can find pricing information on our Brinks pricing page since we tested it ourselves.
We paid $800 for a system with three entry sensors, one motion sensor, a Brinks outdoor camera, and a video doorbell. We got less equipment for the same price we paid at ADT, so ADT is more affordable than Brinks. Much like ADT Brinks offers flexible payment plans.
Monitoring Costs
For monitoring, ADT and Brinks both offer three options: an entry-level plan with only professional monitoring, a midlevel plan with monitoring and smart-home features, and a top-tier plan with professional monitoring, smart home features, and video monitoring with cloud storage.
ADT's pricing ranges from $44.99 to $59.99, which is one of the highest on the home-security market. Brinks, on the other hand, charges $39.99 to $49.99, which is a good midlevel price.
Another thing to keep in mind is the contract. Both companies require a monitoring contract, and while it's in place, canceling your monitoring service will result in a penalty. The length of the contract usually depends on your equipment financing term, which means it can be anywhere from two years to five years.
Even though ADT and Brinks are two of the best security systems, we recommend them only to homeowners or long-term renters who have stability in their living arrangements.
Customer Service and Support
Lastly, let's talk about one area that is often overlooked, but is critical to the overall home-security experience: customer service and support.
ADT offers stellar customer service from start to finish. If you need help deciding on your home-security setup, you can call ADT for a consultation. An expert technician will install your system. After it's installed, you can contact ADT's after-sales support for any queries related to the hardware, billing, or software. You can use the site's live chat feature or call ADT directly 24/7.
ADT also has several guarantees in place, such as its six-month money-back guarantee on equipment and installation. There's also a $500 theft-protection guarantee, wherein ADT promises to pay up to $500 of your insurance deductible if a burglary occurs.
Brinks offers similar customer service. There's a free consultation, free professional installation, and free after-sales customer support. Like ADT, it also offers a money-back guarantee, but only for 30 days. Another difference is that the money-back guarantee isn't only for malfunctioning systems. You can request a refund for any reason, even if it's because you're just not satisfied with the system.
We got more consistent service from ADT. The customer service and support from both brands can be hit or miss, but ADT's numerous guarantees gave us peace of mind. The 24/7 customer support was also a nice touch.
Who's the Winner?
On the surface, ADT and Brinks seem like birds of the same feather. They both offer wireless security systems that are professionally installed and professionally monitored, with features such as home automation, video monitoring, and smartphone control.
Diving deeper into the details, however, shows that one is clearly better than the other: ADT. Here are the main reasons ADT is superior:
ADT has more modern and streamlined equipment.
ADT provides a better installation service backed by a six-month money-back guarantee.
ADT's monitoring service is far superior, since it has nine identically set up monitoring facilities.
ADT works great with third-party smart-home devices, and it integrates seamlessly with Alexa and Google Assistant.
You get more value with ADT equipment.
ADT's customer support is available 24/7, in addition to guarantees that ensure a smooth home-security experience.
That doesn't mean Brinks is no good. It's an excellent security system with solid equipment, a reliable monitoring service, free professional installation, and strong home-automation options.
You can't go wrong with either system. If you're looking for the best, however, our recommendation is ADT.
FAQs
To end this Brinks vs. ADT comparison, let's answer some of the most frequently asked questions about the two popular providers.