Canary Security System Cost and Pricing
Canary has an array of three cameras: the Pro, the View and the Flex. Which one is best for you?
At $99, the Canary View is a solid entry-level indoor camera.
The Canary Pro provides more than just security for $169.
At $199, the battery-powered Canary Flex isn't cheap. (See our Arlo review for budget-friendly but top-quality battery cameras.)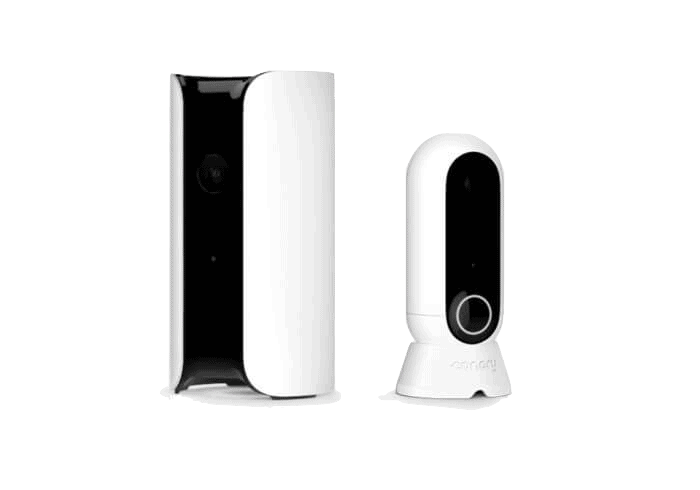 All of our content is written by humans, not robots.
Learn More
By

&

Last Updated
Nov 15, 2023
Security cameras deter burglars and Canary knows that, so the company built a security solution made entirely of cameras. Is a setup like that enough to keep our homes safe? And even if it is, surely that's expensive, right? Well, we didn't want to make any rash assumptions, so we went ahead and tested Canary cameras so that we can give you an insider's look at their features, prices, and monthly costs. Ready to take it all in? Let's get cracking, starting with our favorite things about Canary's crime-busting trio: the Canary Pro, the Canary Flex, and the Canary View.
Pricing
| | |
| --- | --- |
| Canary camera name | Price |
| Canary View | $99 |
| Canary Flex | $199.99 |
| 1080p HD Wi-Fi Video Doorbell | $139 |
| Canary Pro | $169 |
What's The Difference: The Canary Pro is an indoor-only camera with a built-in siren and HomeHealth technology that tracks the air quality, temperature and humidity. The Canary View is like a light version of the Pro without HomeHealth and the siren. Finally, the Flex is an indoor/outdoor camera that works either plugged-in or battery-powered.
The Best Things Canary Has To Offer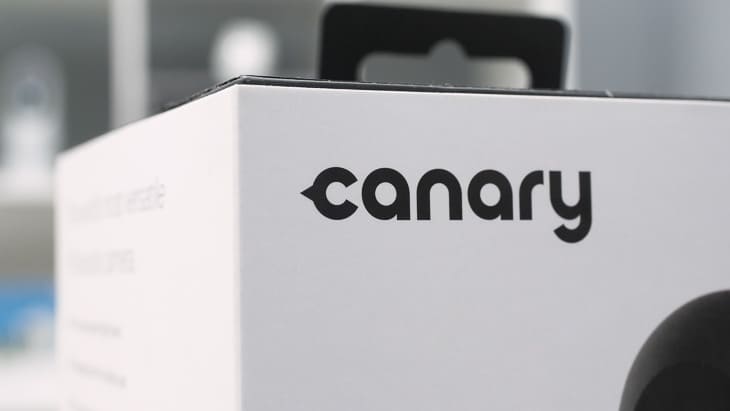 Our tests revolved around the three Canary cameras as well as the Premium Service, formerly known as the Canary Membership, a subscription plan designed to make the cameras function better. Naturally, there were features that we just couldn't help but adore:
The cameras were designed to be flexible: No, the cameras weren't bendy or anything like that. We're talking about the flexibility they allowed when it comes to usage. The Pro and the View worked anywhere indoors, while the Flex model worked both indoors and outdoors. Canary Flex, the most flexible of the three, also had a battery that made it completely wire-free.
The subscription was optional and there were no contracts: Although we did sign up for the Premium Service, we didn't have to as long as we had four cameras or less. And once our tests were over, we canceled our subscription without any hassle, a perk of not having a long-term contract.
The image quality was excellent: The Canary Pro, View, and Flex all hit the sweet spot when it came to video quality. They recorded in 1080p HD with infrared night vision and wide viewing angles, just what we're looking for in security cameras.
They worked with our favorite smart home devices: We're big fans of smart home tech and we love our Alexa and Google Assistant speakers, so we just appreciate the fact that Canary worked with both.
We got insurance discounts: It's common knowledge that insurance companies give discounts to homeowners who get themselves a professionally monitored security system.

1

Although Canary lacks a professional monitoring option, some insurance companies made Premium Service users like us eligible for the discount.

2

That's a good indication of Canary's value as a security solution.
That's just a taste of our Canary experience. If you want the full deal, you can head over to our detailed Canary review. This post, on the other hand, focuses on Canary's value as a security camera system, which brings us to our next point.
Do Quality Security Cameras Need To Be Expensive?
We often associate quality with price, but in the world of security cameras, you can get quality equipment without paying a premium price. Check out our top three security camera systems and what they cost. Spoiler: Some of these cameras cost less than $100: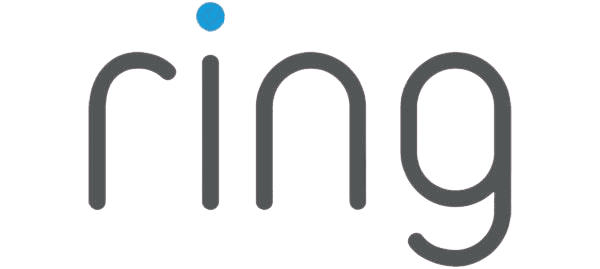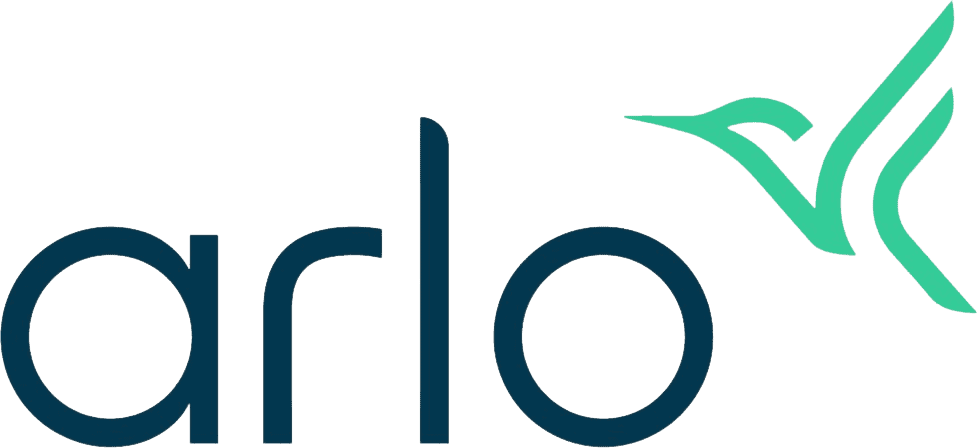 Are Canary Cameras Expensive?
There's a notion that security cameras are over-the-top expensive, but that wasn't the case when we purchased from Canary. On the contrary, we found their pricing to be quite competitive, especially when you consider all of the features included.
Canary View
Canary Flex
Canary Pro
Price
$99
$139
$169
Indoor/ Outdoor
Indoor
Both
Indoor
Plugged-in or battery-powered?
Plug-In
Either
Plug-in
Wi-Fi or Wired?
Wi-Fi
Wi-Fi
Either
Video Quality
1080p HD
1080p HD
1080p HD
Video Field of View
147°
116°
147°
Night Vision
Infrared
Infrared
Infrared
Two-Way Audio
Yes, with membership
Yes, with membership
Yes, with membership
Local Storage
None
None
None
Cloud Storage
24 hours of free storage, 30 days with membership
24 hours of free storage, 30 days with membership
24 hours of free storage, 30 days with membership
Smart Platform Integration
Alexa,
Google Assistant,
Apple watch
Alexa,
Google Assistant,
Apple watch
Alexa,
Google Assistant,
Apple watch
Artificial Intelligence
Person detection
Person detection
Person detection
Extras
N/A
N/A
90 decibel siren,
HomeHealth technology
Multipacks
The Canary Pro, Canary View, and Canary Flex were designed to work as a team. Having that in mind, Canary created Multipacks, equipment packages that include two or more Canary cameras. If you plan on buying multiple Canary cameras, Multipacks offer a great opportunity to save some cash.
Package
Components
Price With the Basic Service
Price With One Year of Premium Service
Price With Two Years of Premium Service
Canary Pro 2-Pack
2 Canary Pros
$298
$338
$378
Starter Pack
1 Canary Pro
1 Canary Flex
$328
$368
$408
Total Home Pack
1 Canary Pro
2 Canary Flex
$497
$537
$577
Canary Flex 3-Pack
3 Canary Flex
$527
$567
$607
Canary Flex 2-Pack
2 Canary Flex
$358
$398
$438
Outdoor Security Pack
2 Canary Flex
1 Secure Mount
$368
$408
$448
Canary Pro
1 Canary Pro
$169
$99
$178
Canary View
1 Canary View
$99
$198
$178
Canary Flex
1 Canary Flex
$139
$228
$178
Multipacks can also be configured to include the Basic Service or a subscription to the Premium Service. Of course, the subscription cost is lower if purchased with a Multipack. By our computation, you can save up to $30 per year using this approach.
Promo Alert: You can get a Canary Pro, a Canary Flex, or a Canary View with a two-year subscription to the Premium Service for only $178. The discounted cost of a two-year subscription is $178 ($7.42/month), so the camera included is essentially free.
Canary Monthly Subscriptions Explained
We initially tested our Canary cameras with the Basic Service, which was free, but we found the features limited, so we signed up for the Premium Service.
| | Basic | Premium |
| --- | --- | --- |
| Motion-activated Recording | Video Clips | Full-length Videos |
| Video History (in days) | 1 | 30 |
| Safety Button | No | Yes |
| Unlimited Video Downloads | No | Yes |
| Two-way Audio | No | Yes |
| Desktop Streaming | No | Yes |
| Custom Modes | No | Yes |
| Device Warranty | 1 Year | 2 Years |
| Incident Support Services | No | Yes |
| Monthly Price | $0 | $9.99 |
| Yearly Price | $0 | $99 |
| Yearly Savings | n/a | $20.88 |
| Number of devices | up to 4 | first 5 |
Number Of Cameras
The Basic Service only allowed up to four cameras, so if we had five cameras, the fifth one couldn't be connected to our account. As for the Premium Service, the $9.99 monthly fee only covered up to five cameras with a $4.99 additional fee for every camera per month. On the brighter side, the $9.99 monthly rate for up to five cameras is not that bad. With the maximum number of cameras, that's about $2 per camera per month, which is quite the steal.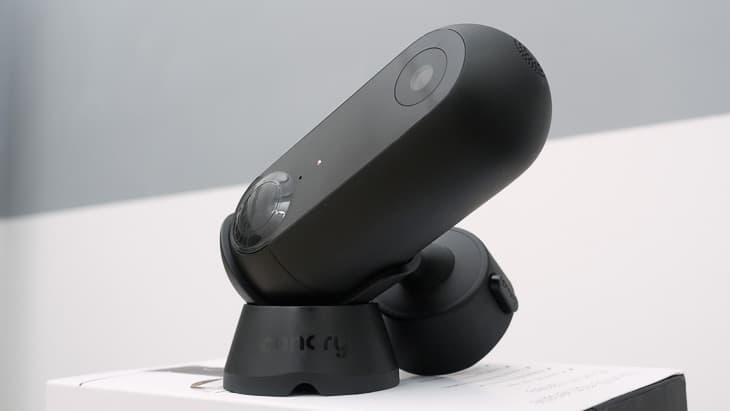 Video Recording
With the Basic Service, the camera only stored videos for 24 hours. The Premium Service extended that to 30 days. In addition, the length of videos varied. With the Basic Service, our cameras only recorded for 30 seconds. The clip cut out whether the movement was over or not. With the Premium Service, the cameras kept on recording for as long as there was movement, providing us with more comprehensive coverage.
Two-Way Talk, Desktop Streaming, And Other Basic Features
We switched to the Premium Service because of the Basic Service's lack of pretty basic features that are normally included for free. Those features were two-way talk, desktop streaming, cloud-to-local video downloads, and custom modes (more on what exactly that means in a bit). These features were important to us, so spending on the Premium Service was necessary, although it's not mandatory for those that want to avoid monthly fees.
Special Features
Once we got over the fact that Canary required a subscription for things as simple as streaming to our desktop and using two-way talk, we were able to appreciate the special features included in the subscription. We were particularly happy about the safety tracker feature that would have allowed us to call for help with just a click of a button using the mobile app, whether we were home or outside. This feature tracks the location of the user when pressed, allowing first responders to get there quickly. Canary added this feature thanks to its partnership with Noonlight, a safety tracker app.3
We also liked that we were able to customize the cameras' modes. Custom modes allowed us to tell Canary which cameras to arm whenever we set our app to a certain mode. For example, whenever we set our app to Home mode, it armed our Canary Flex outside and our Canary View in the hallway, but not our Canary Pro in the living room. Without the Premium Service, the Home mode simply disarmed all our cameras.
We're also glad that Canary offers Incident Support, although we're also thankful that we never had to use this feature. In case of a break-in, Canary will provide an Incident Support agent to help Premium Service customers locate and download any video evidence captured by Canary.
Surely, these special features made our Canary experience a lot better.
Money Saving Tip: Canary offers Multipacks that include one or two years of Premium Service subscription at a lower rate. If you decide to purchase the subscription after buying your cameras, you can also save by paying your fees annually rather than monthly.
Canary And Third-Party Integrations
We like having our security system and smart home devices all connected together, so we loved the fact that Canary worked with two of our most beloved voice assistants: Alexa and Google Assistant. If you also use Alexa, Google Assistant, or both, Canary becomes even more valuable.
For the Alexa integration, we simply activated the Canary Skill within the Alexa app. The skill allowed us to view live streams and recorded videos through our Alexa-enabled screens like the Echo Show simply by telling Alexa to "show us" the camera we wanted to see. If there was someone at the door, for instance, we could simply say, "Alexa, show me my front door." It was that simple!
Unlike the Alexa integration that works with all three Canary cameras, the Google Assistant integration worked only with our Canary Flex and Pro. We've used it to view videos through our Nest Hub Max, but we found that it also worked on Android TVs. The integration allowed us to check our HomeHealth status through Google Assistant as well, given we were using the Canary Pro, of course.
Lastly, for Apple fans, we can tell you firsthand that Canary works with Apple Watches. Using our Apple Watch, we armed and disarmed our cameras and viewed recent activities, like who armed or disarmed the cameras and when they did so. All in all, Canary cameras fit in really well with the rest of our smart home technology, so we were happy campers.
Canary vs. Competitors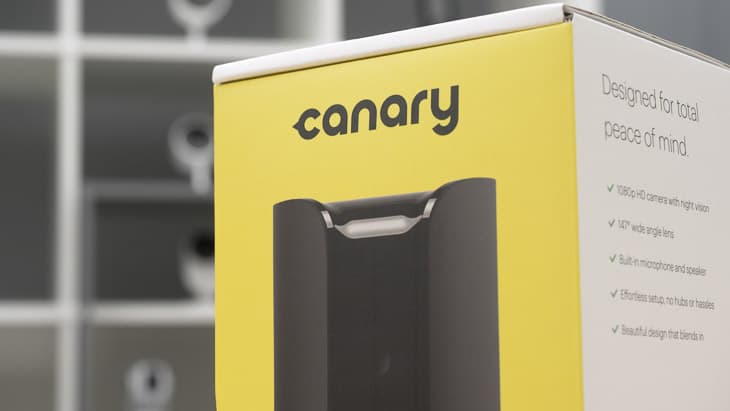 Canary is just one of the many security camera brands out there, so how does it compare to the others?
In terms of cost, Canary is not of cheap quality, but it managed to keep its prices low. The Canary View is well within the $100 to $150 indoor camera price range, while the Canary Flex is a $139 smart, battery-powered, outdoor camera, much less than the industry average of around $200. Both were quite the steal. The Canary Pro is a little pricier than most indoor cameras at $169, but only because of its extra features like its environmental sensors and siren. If you can live without those features, we suggest going for the View.
When it came to features, Canary didn't fail us. Although we were disappointed to see two-way talk, a necessary security feature, only offered as a part of the Premium Service, we were glad that Canary made person detection a free feature. Not many brands do so. For instance, the original Nest Cams require a Nest Aware subscription ($6 a month or $60 a year)4 to unlock person detection. The Nest Cam IQ Indoor and the Nest Cam IQ Outdoor offer this feature for free, but they also cost a lot more than the Canary cameras at $299 and $399, respectively.
Although we're not usually fans of paying a monthly fee to access premium features, we were happy with what Canary's Premium Service offered. We were particularly impressed by the Canary app's safety tracker, although it's not the only place we've seen it; ADT's pricing, for example, offered a similar feature to paying customers and even they charged an extra $9.99 per month for premium safety tracking features including the virtual SOS button. Lastly, we were glad that Canary offers Incident Support to its Premium Service customers, which goes to show Canary's commitment to their role as a home security brand. Good customer support is always important, but it's particularly important when it comes to home security.
Overall Value: Is Canary Worth It?
Canary has been around since 2013 and it has proven itself capable of making high-quality but affordable security cameras. With their current lineup, Canary can protect homes both inside and out, with Canary Pro monitoring the indoors with the help of the less expensive Canary View and Canary Flex watching the perimeter.
Overall, our experience with Canary was pleasant. It offered a lot of great features, like person detection and customizable modes with the Premium Service. We were a little bit bummed that Canary hid two-way voice, desktop streaming, and downloading videos behind a paywall, but since we got the Premium Service anyway, it wasn't a big issue. Besides, if you use Canary, we highly suggest getting a subscription to enjoy better security features and to have video evidence and one-on-one support in case of a break-in. So if you're looking for an affordable home security camera system with advanced features, Canary is a good candidate that we can recommend.