Most Affordable Home Security Cameras
Security cameras don't have to cost a lot to be high-quality.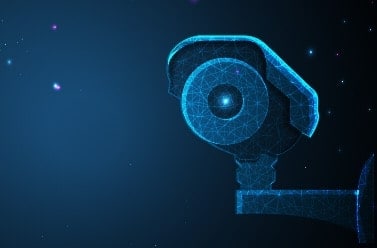 5,000+ research hours
100+ cameras tested
250+ simulated break-ins
50+ devices reviewed
5 cameras recommended
You don't have to pay top dollar to access top-quality security cameras. That's one of the most valuable lessons we've learned testing a wide variety of security cameras over the past years.
So what are the cheapest security cameras with high-quality features you can buy right now? This year's top picks consist of cameras that cost $35 to $99 indoor cameras, and about $100 to $180 for outdoor cameras.
Our Affordable Security Camera Findings
| | |
| --- | --- |
| Camera prices | $19.99-$179.99 |
| Local storage | Some, not all |
| Cloud storage cost | Free or $3-$14.99/month |
| Average video quality | 1080p HD |
Most Affordable Home Security Cameras
All price brackets have cameras with these five key features:
1080p resolution or higher
Motion detection
Night vision
Free smartphone alerts
Free smartphone access to live footage
Furthermore even the cheapest home security cams have two-way voice, free video storage, and customizable motion zones. Motion zones let you eliminate alerts about motion in parts of your camera's viewing field. For instance, you can skip alerts about sidewalk activity but get notice if somebody steps onto your lawn.
This article reviews security cameras from five popular brands. First is Wyze, the cheapest security camera brand overall; they have a $35 deal and another security camera under $50. Also in the roundup are affordable security cameras from Ring, Google Nest, Arlo and Blink Home.
Detailed List of the Most Affordable Home Security Cameras
Are Affordable Cameras Reliable?
Wyze, Ring, Nest, Arlo, and Blink offer some of the most affordable cameras in the market today, and the truth is, they are also some of the best security camera brands. So yes, they are reliable despite their lower price.
Securing your home doesn't need to be expensive, so if you're on a budget, check out the brands we mentioned above.