All of our content is written by humans, not robots.
Learn More
By

&

Last Updated
Jan 18, 2022
FYI: Before you read this review, we want to tell you that StrongVPN has absorbed Encrypt.me.
We'll let you in on a little secret: aside from some additional features and pricing, most VPNs work exactly the same way, by encrypting our web traffic and replacing our originating IP address. That means that pricing is more important than ever when it comes to VPNs. Here, we're digging around Encrypt.me's pricing, making sure their service is worth the price tags. If it's related to the costs of Encrypt.me, we've got it covered.

What We Liked About Encrypt.Me
Sure, Encrypt.me had its flaws, as you can read about in our Encrypt.me review, but there was a lot to appreciate, such as:
Torrenting: When we wanted to watch old movies that weren't available on any traditional streaming service, we torrented them through Encrypt.me to keep our IP address private.
256-bit encryption: The industry standard, Encrypt.me kept our web traffic and originating IP addresses safe using the same encryption method that the military and banks use. Not bad!
Unlimited devices and simultaneous connections: We're often on multiple devices at the same time, watching TV on our Chromecast, browsing cute home furnishings on our computer and scrolling through Instagram on our phones. Fortunately, we connected Encrypt.me to all of these devices to ensure that no matter what we were using, if we were browsing the web, our activity was hidden from our Internet Service Provider (ISP).
Unlimited server switches: Pre COVID-19, we were big travelers, jet setting from New York to the Philippines to Poland and everything in between. But no matter where we were, we didn't have to worry about hitting a maximum number of server switches when we used Encrypt.me. Rather, we could switch between their 100 servers as many times as our hearts desired.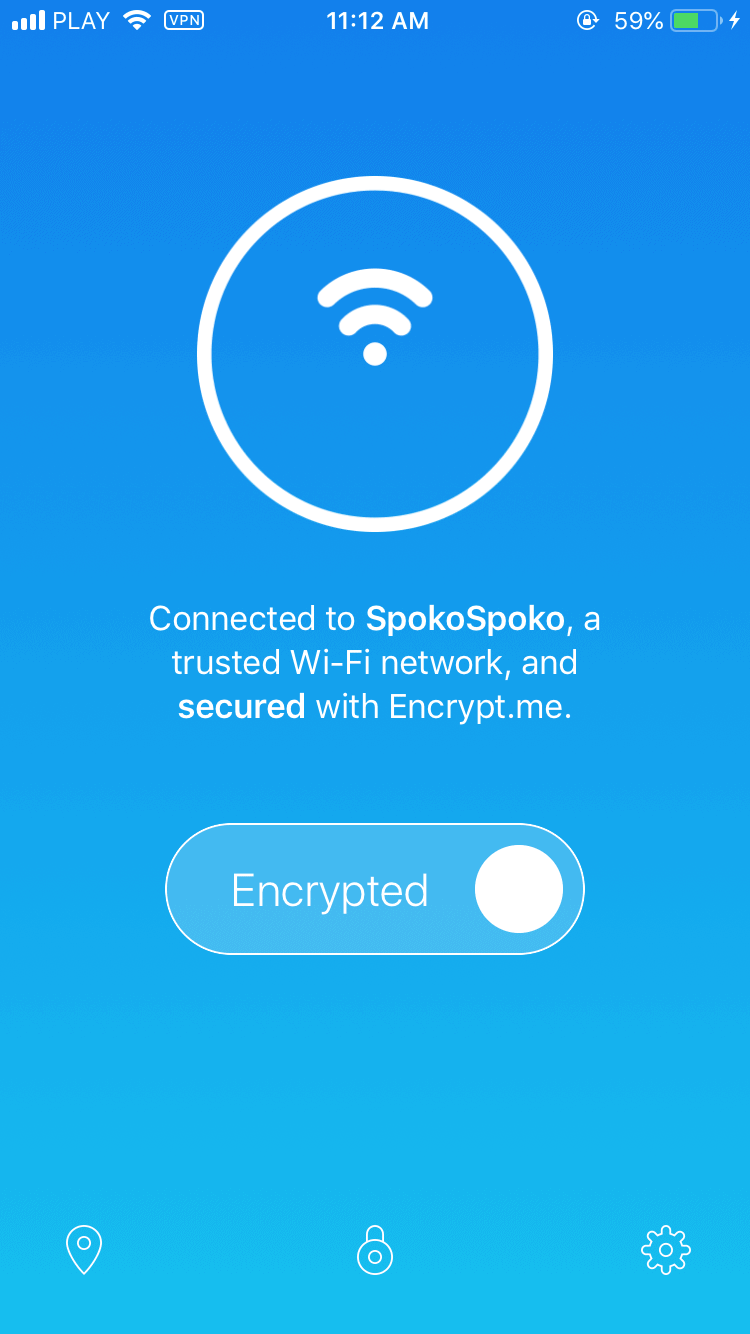 User-friendly iOS and Android apps: With ratings of 4.5 and 4.3 from the Apple and Google Play stores, respectively, we had no issues connecting to Encrypt.me from our phones.
Affordable: Compared to the other VPNs we've reviewed, Encrypt.me's pricing is on the lower end, which was ideal as we don't need to shell out a ton of money for a service that could go as high as $15 a month with other companies.
Bulk subscriptions: The more, the merrier applied to Encrypt.me, as they discount the prices the more users there are. We didn't try out their business subscriptions for ourselves, but they seem like a great deal, price-wise.
Prices
Encrypt.me was pretty unique when it came to pricing, with options for individuals like us, families as well as businesses, otherwise known as teams. Let's start with the subscriptions for personal use.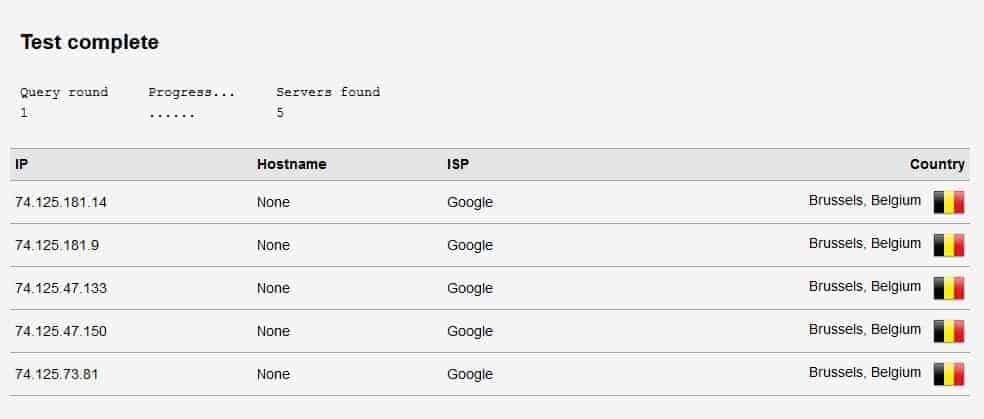 Passes
Although Encrypt.me offers what they call "passes," aside from the one week option for $3.99, they are really the same as the monthly and yearly subscriptions, costing $9.99 or $99.99, respectively.
| Length of Pass | Price |
| --- | --- |
| 1 Week | $3.99 |
| 1 Month | $9.99 |
| 1 Year | $99.99 |
Individual Subscriptions
We opted for flexibility and paid $9.99 a month for Encrypt.me, but if we were ready to commit to a year, that monthly cost would go down to $8.33, savings of $1.66 each month. Sure, this isn't a huge discount, but it's worth it if you're sure you want to use Encrypt.me all year long. Hey, we'll take any savings we can get!
| Length of Subscription | Price |
| --- | --- |
| 1 Month | $9.99 |
| 1 Year | $99.99 |
Family Subscriptions
Family subscriptions cover up to five users, but you'll be able to use as many devices as you want, thankfully. The truth is, even if you only need two users covered, the family subscription will still save you money, costing $12.99 a month as opposed to $9.99 with the individual plan. That extra $3 a month covers four more users, which sounds like a good deal to us. Over a year, it'll save you $50, so instead of buying two to five individual subscriptions, just buy one family plan.
| Length of Subscription | Price |
| --- | --- |
| 1 Month | $12.99 |
| 1 Year | $149.99 |
Team Subscriptions
Social engineering, which usually means a phishing attack, accounts for 98 percent of all cyber attacks. And new hires are even more susceptible, with 60 percent cited by IT professionals as the most at-risk for social engineering attacks.1 That's why using a VPN could be the saving grace for any small business. Fortunately for you, Encrypt.me has pretty significant discounts if you sign up for two to 250 employees, and if your business is bigger than that, you can create a customized plan.
| Number of Team Members | Cost Per User |
| --- | --- |
| 2-24 | $7.99 |
| 25-99 | $6.99 |
| 100-250 | $5.99 |
| 250+ | Custom |
Tip: Even if your business is just you and another brave soul, it makes more financial sense to sign up for the team plan as opposed to the regular individual plans, which cost $2 more per month.
More Security.org Recommendations
Check out more of our favorite VPNs.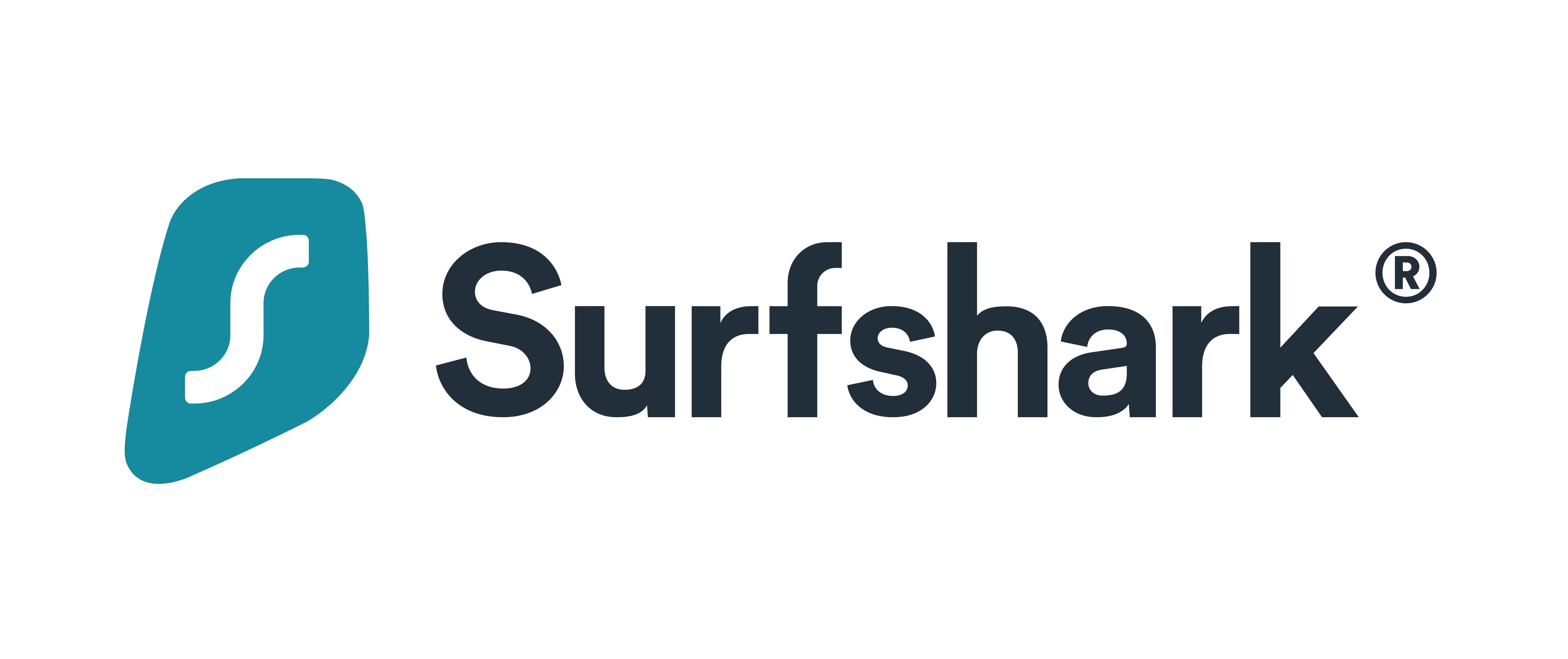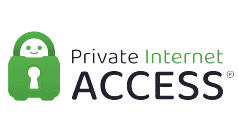 Apps
But wait, we're getting ahead of ourselves. Before you buy Encrypt.me in any form, make sure it works with the operating systems you need:
iOS
Android
MacOS
Windows
Amazon Fire OS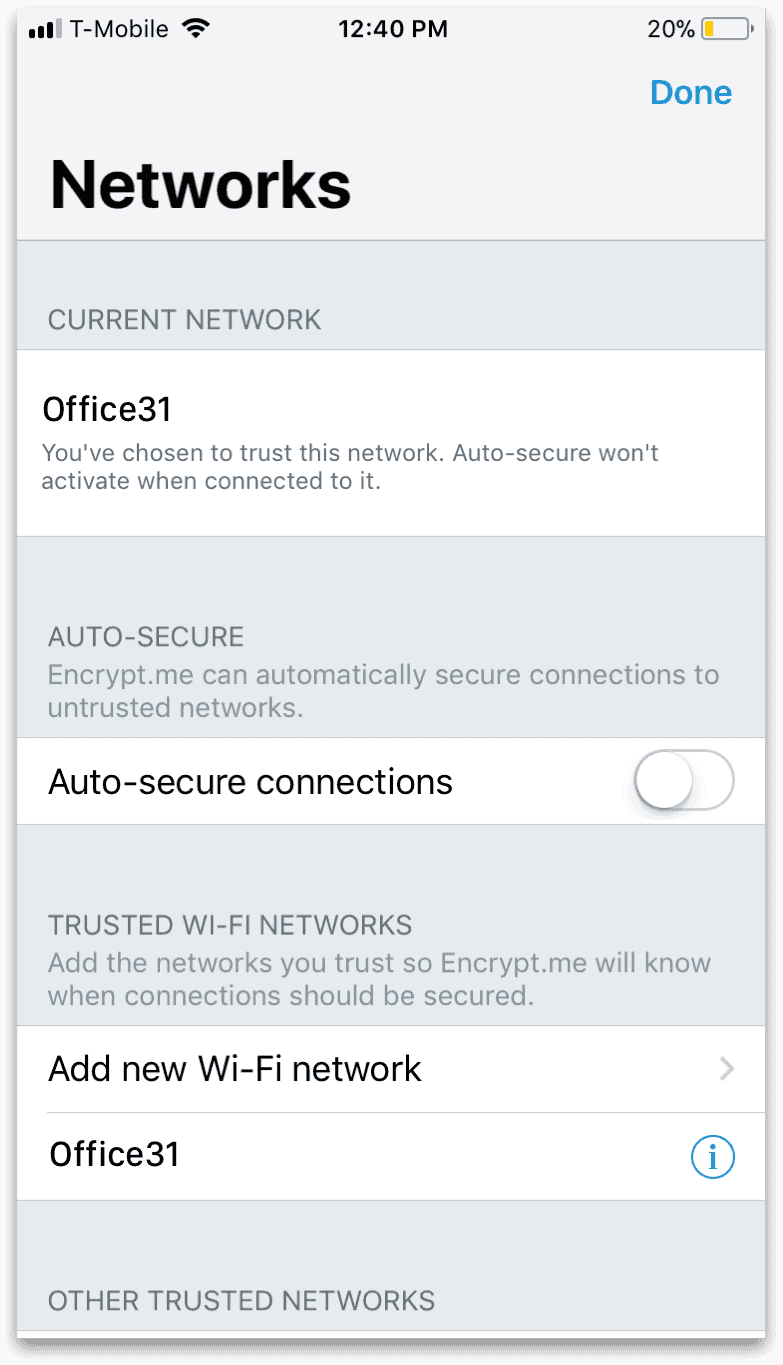 Trial Period
We're always a bit skeptical of any free trial. Believe us, we've been burned before, like when we accidentally forgot to cancel a contact's subscription and got more contacts than we knew what to do with (we only have two eyes each, after all). But with Encrypt.me, we didn't even have to put a credit card down before trying out their service for 14 days. This is really generous, especially considering that most VPNs lack any free trial whatsoever. Rather, it was really easy to create an account, download Encrypt.me and test out their service for free.
Cancellation Policy
When we were done testing out Encrypt.me and wanted to say goodbye, we simply logged into our account home page and clicked on "Cancel your subscription" in the subscription area. However, for those that signed up for family or business accounts, you won't be able to cancel this easily. Rather, you'll need to email support@encrypt.me using the email you signed up with.
Now, if you cancel within 30 days of sign up, you can get a refund, and you won't even have to say a reason; just email hello@encrypt.me to request a refund. However, that only applies to subscriptions purchased directly from the Encrypt.me website as opposed to iTunes. If you bought Encrypt.me directly on iTunes, you'll need to go through their support system to get a refund, although you can alert Encrypt.me of your request so they can help out.
A 14-day trial and a 30-day refund? That's about as flexible as you can get when it comes to VPN subscriptions. Might as well try it for yourself and see how it works on your devices, operating systems, and closest servers!
Privacy Policy: Trial vs. Paid Subscriptions
| Information Collected | Free Trial | Paid Subscriptions |
| --- | --- | --- |
| Referring Affiliate | Yes | No |
| Campaign banner ID (optional) | Yes | No |
| IP address | Yes | Yes |
| Name | No | Yes |
| Billing address | No | Yes |
| Credit card information | No | Yes |
| Email address | Yes | Yes |
| Demographic data like gender | Yes | Yes |
| Type of devices | Yes | Yes |
| App data | Yes | Yes |
| Total number of bytes used* | Yes | Yes |
| Length of time connected* | Yes | Yes |
| Virtual IP address assigned* | Yes | Yes |
| Start and end times of connections* | Yes | Yes |
| Device type* | Yes | Yes |
| Operating system* | Yes | Yes |
| Browser type and settings* | Yes | Yes |
| Username and password (encrypted)* | Yes | Yes |
*Deleted after 16 days
FYI: Encrypt.me is one of the few VPNs to log our private IP addresses as well as the IP addresses they replace them with, and since the company is based in the U.S, that data could be handed over to the government.
As you can see, Encrypt.me keeps more data than necessary, including our originating IP addresses, although this information is deleted after 16 days. So while there's a bit less information with the free trial, your data is still at risk, so Encrypt.me is one of the worst choices for the privacy-minded. And given that 40 percent of VPN users use VPNs in the first place for general privacy, according to our VPN usage study, that might make Encrypt.me a fine choice for only about six in 10 VPN-users.
Who Owns Encrypt.me?
We started our careers as journalists, focusing on digital security specifically before we began testing out VPNs for ourselves. So naturally, we combine investigative journalism with speed and security tests when examining any VPN. As of June 2019,2 the corporation J2 Global owns Encrypt.me along with IPVanish and StrongVPN (to learn more, read our IPVanish pricing page and our StrongVPN pricing page). That would be all well and good, except for the fact that J2 Global is based in the United States.
It's not that we're not fans of the good old U.S of A, but we think it's a less than ideal place to head a VPN company. That's because the U.S is a member of the international surveillance alliances Five Eyes, Nine Eyes and 14 Eyes, which could mean that they can be forced, legally, to share customer information with the federal government. And given Encrypt.me's less than ideal privacy policy, this could be a problem. So just to hammer the point home, if privacy is a huge concern for you, Encrypt.me should be at the bottom of your list. But for those that want an affordable VPN for watching Netflix on another country's server or something more frivolous, Encrypt.me can be a workable option.
In Sum
If you've read our Encrypt.me review, then you probably already know the issues we have with the VPN itself, namely their data logging policy, U.S headquarters and the lack of Netflix access. But for some, privacy and Netflix may not be quite so important, and if that's the case, there's no harm in trying out Encrypt.me. Or, if you want a VPN from the same company but with better logging policies, check out our StrongVPN review and our IPVanish review. Happy private networking!
Encrypt.me Frequently Asked Questions