VPN Gate Review 2023: A Free VPN Hosted by Volunteers
Is it safe to use a VPN with servers hosted by volunteers?
What We Like
Free VPN: VPN Gate is currently — and will likely always be — free for all users.
No data or device limits: Unlike most free VPNs, VPN Gate doesn't impose data caps or limitations on the number of devices you can connect.
Great unblocking capabilities: For a free VPN, VPN Gate does well in unblocking restricted websites and getting around censorship.
What We Don't Like
No native apps: You'll need to use third-party apps to access VPN Gate, and the setup process is more complex than usual VPNs.
Data logging: For the protection of its servers hosted by volunteers, VPN Gate collects and stores activity logs for at least three months.
Limited locations: Since its servers are hosted by volunteers, the locations to which you can connect are limited. Most of the servers are in Japan and South Korea.
Bottom Line
VPN Gate is an excellent free VPN, but as a nonprofit service, it doesn't offer as many features as commercial VPNs. It gets around content restrictions and censorship pretty well, though, and it's a decent option for day-to-day use that doesn't require high-level privacy and protection.
Every once in a while, privacy-conscious organizations bring people together for a collective goal. The Tor Project, for example, is a nonprofit that created the Tor online anonymity network. Here, however, we're taking a closer look at a similar but lesser known venture called VPN Gate.
As its name suggests, VPN Gate is a virtual private network, or VPN, so we tested it like we would a VPN service. Even though it's technically an academic research experiment and it's run and hosted by volunteers around the globe, we wanted to see if it's a viable option as a day-to-day VPN.
Is it secure? Is it fast? Is it enough to protect your privacy? Find out in this review.
An Overview of VPN Gate
VPN Gate started in 2013 as an academic experiment at the Graduate School of the University of Tsukuba in Japan.1 It initially gained attention as a free VPN service that can get past the Great Firewall of China, and from there its user base grew globally.
The VPN Gate network is just like any other VPN — it routes users' traffic through VPN relay servers and encrypts their data packets. What sets it apart from commercial VPNs is that it doesn't own a server infrastructure. All the relay servers are run and hosted by volunteers.
VPN Gate isn't the first and only community-driven free VPN service. We've seen quite a few peer-to-peer VPNs that, instead of connecting you to actual VPN servers, connect you to another user's computer acting as a server. One example is the free Hola VPN we reviewed. When you sign up for Hola, you agree to volunteer (if you can even call it that) your device to become a relay node for the VPN.
We've expressed concerns about such setups in the past. It's not safe to let strangers use your network — and therefore your IP address — because of all the bad things someone can do with your IP address. Unlike Hola VPN and most other peer-to-peer VPNs, however, VPN Gate doesn't require every user to volunteer their device. It's completely optional and, well, voluntary, making VPN Gate a lot more trustworthy.
VPN Gate is safe to use, but does it work as a day-to-day VPN? Let's take a closer look at its features.
VPN Gate vs. The Best VPNs
Right off the bat, VPN Gate's lack of a native VPN app stands out. We'll explain how that works, but we can tell you that it's a double-edged sword. On one hand, it gives you more flexibility and customizability, but on the other hand, it makes VPN Gate a little harder to use. Most VPNs require a simple app download to work; all the best VPNs we tested have their own apps that they upkeep for users' convenience. The best VPN apps we've used are from these brands: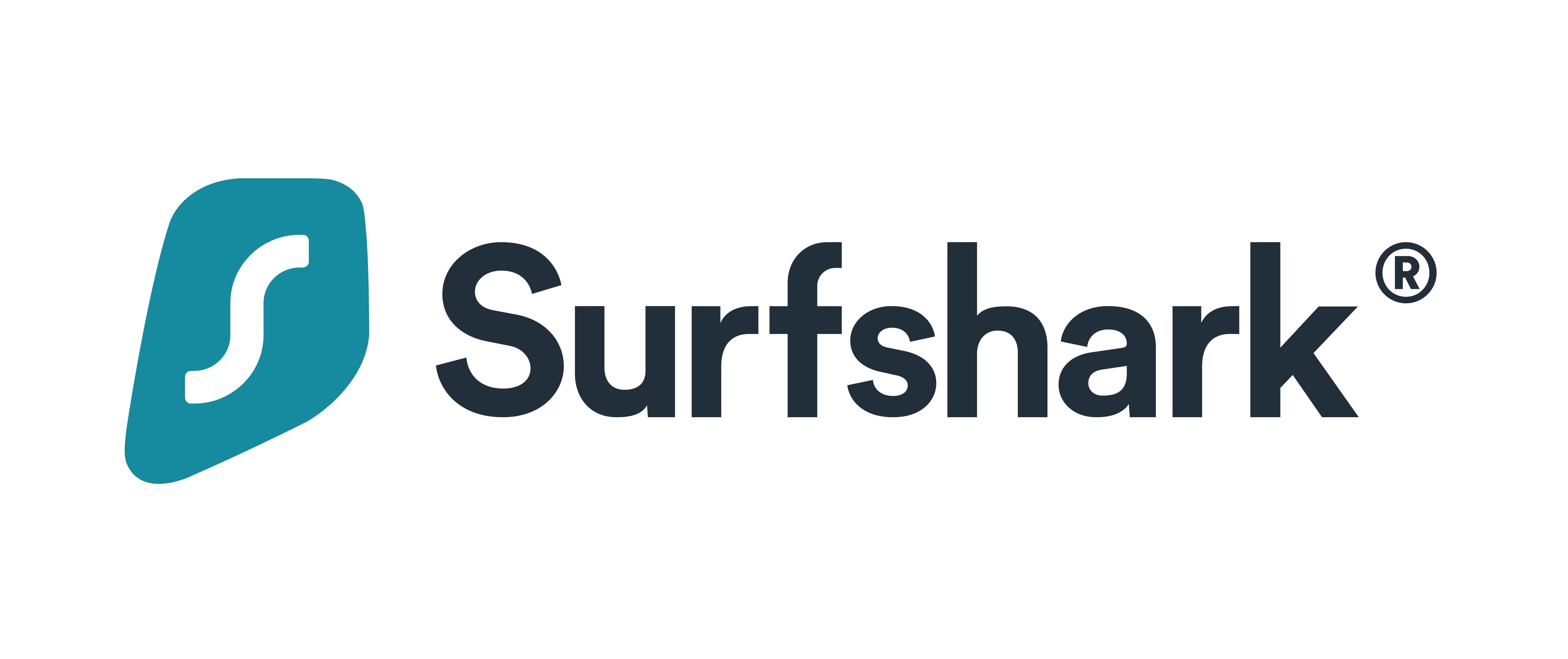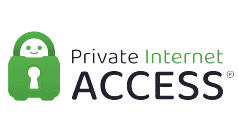 VPN Gate Features
A VPN's features and performance decide whether it's applicable as a VPN for daily use. In most cases, you want to make sure a VPN works with your devices, offers standard VPN features like a network kill switch, and uses a high enough level of encryption to scramble your online traffic. Let's see if VPN Gate meets those standards.
What Devices Does VPN Gate Work On?
One of the biggest caveats of VPN Gate is that it lacks its own software, so using it requires more than just downloading and installing an app. Detailed instructions on how to set up and use the service are available on VPN Gate's website.2 VPN Gate works on Windows, Mac, iOS, and Android devices, but the setup process for each differs.
For Windows users, an open-source app developed by the same university that started VPN Gate is available, which would allow you to configure a connection to VPN Gate in a few simple steps. The app is called SoftEther VPN, and after installing it, you can set up VPN Gate simply by downloading its OpenVPN network configuration file. Once you've done that, you'll be able to connect to VPN Gate's server network through SoftEther.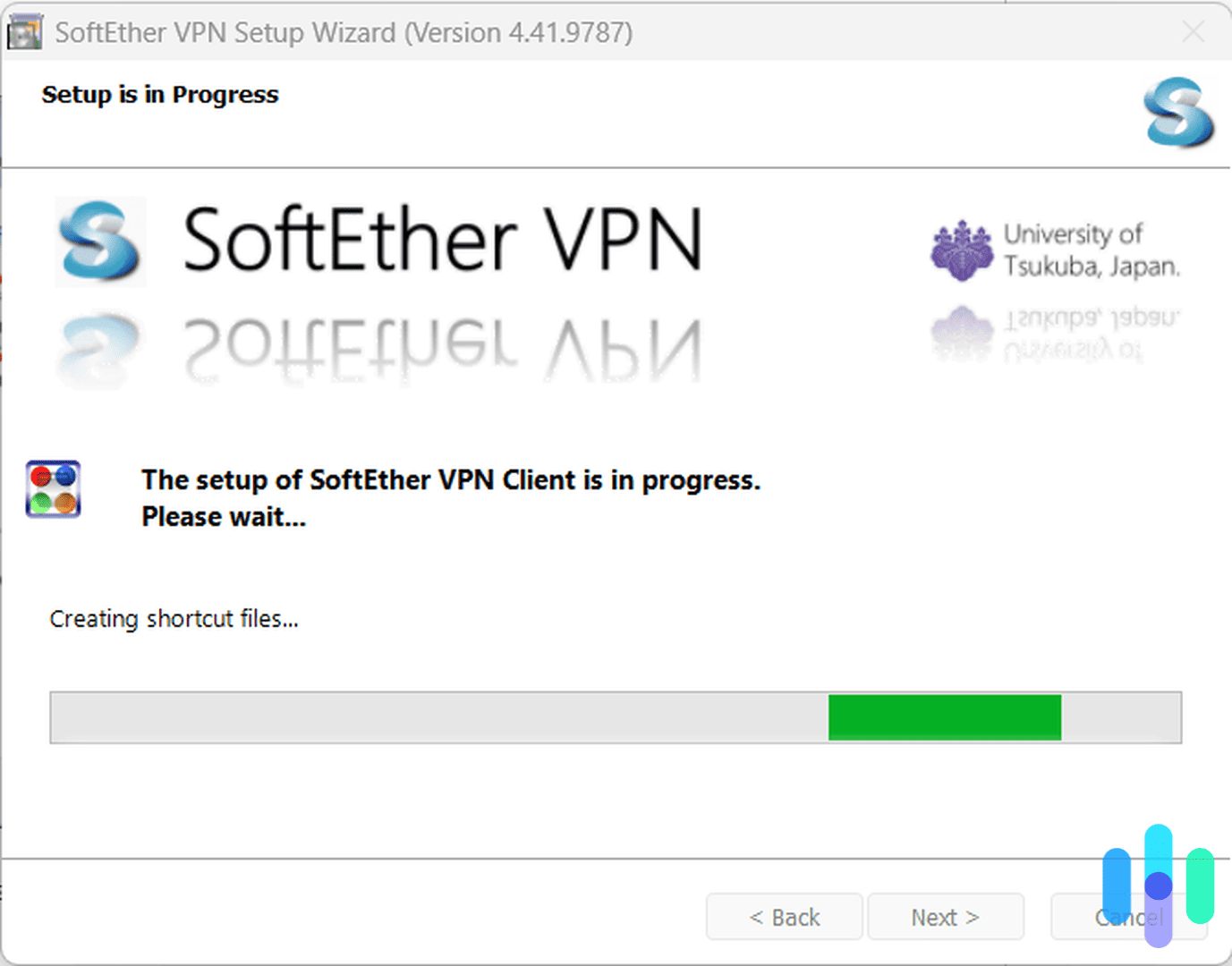 For Mac, iOS, and Android users, you'll need to manually install the OpenVPN network configuration file with the help of a third-party OpenVPN client. VPN Gate recommends the OpenVPN Connect app for iOS and Android, and Tunnelblick for Mac.
The setup process is a little more complex than we're used to, but there's really nothing to complain about. We have to remember that VPN Gate isn't a for-profit VPN, so developing and maintaining apps is understandably low-priority when there are free, open-source, third-party apps available that can tap into its VPN network.
Pro Tip: If you prefer a VPN that comes with its own user-friendly software, check out our NordVPN review. NordVPN's highly rated mobile apps, desktop apps, and browser extensions give you access to the VPN's full set of features with just a few clicks or taps.
Does VPN Gate Have a Kill Switch?
A network kill switch stops all your device's active internet connections in case the VPN encounters a problem. It prevents your device from sending traffic over unencrypted networks.
The kill switch isn't normally built into the VPN server infrastructure, but rather in the VPN app. Since VPN Gate doesn't have its own app, whether you get a kill switch depends on which third-party software you use. The SoftEther app doesn't have a kill switch, but the OpenVPN Connect and Tunnelblick apps do.
Tip: If you're a Windows user, OpenVPN has a Windows client that works pretty much like the iOS and Android apps. The OpenVPN Client Connect program for Windows has a kill switch, and you can use it instead of the SoftEther VPN software for a more user-friendly experience.
Does VPN Gate Encrypt Online Traffic?
One of the main jobs of a VPN is to encrypt online traffic, which prevents outside parties like your ISP and the government from seeing what you're doing online. It's a critical function, which is why the best VPNs use the highest level of encryption available: 256-bit AES.
With VPN Gate, the encryption level is decided by the owner of the server. Those who volunteer their servers or computers for the peer-to-peer network can choose whether to use 128-bit or 256-bit AES. Unfortunately, there's no way for you to see which encryption a specific relay server is using, so you can't choose between the two encryption standards.
That may not be a significant issue for most users, since 128-bit AES is still a relatively secure encryption standard. If you prioritize protecting your online privacy, however, it is advisable to opt for the 256-bit AES encryption. In this case, VPN Gate may not be the best VPN for you.
Does VPN Gate Log Online Data?
This is one of the most critical parts when reviewing VPNs. Many commercial VPNs maintain a strict stance against data logging, which means if you connect to their services, they will not log your online activities, IP addresses, and other pieces of information that can compromise your online privacy.
VPN Gate kind of goes the other way. VPNs can be used for unlawful purposes, such as hiding one's IP address when visiting illegal websites or perpetrating cybercrimes. To protect its volunteers from any legal problems that may arise if someone uses their IP address unlawfully, VPN Gate keeps records of each user's VPN connection logs. The log includes:
The user's IP address
ID, IP address, and host name of the volunteer server
Date and time of connection and disconnection
Records of destination HTTP/HTTPS hostnames, IP addresses, and port numbers
Number of packets and bytes transmitted during the session
All those pieces of data — and more — are stored in the log file of the destination server for at least three months, and VPN Gate is open to disclosing them to law enforcement or any court of law with proper authorization.
Pro Tip: If you're a journalist, whistleblower, or activist in need of serious data privacy and protection, VPN Gate is not for you. Instead, we recommend checking out our list of the best no-logs VPNs.
VPN Gate Performance
You probably have a good grasp of what VPN Gate does, how it works, and for whom it's best. It's a good day-to-day VPN for things like getting around content restrictions, censorship, or even ISP tracking, but it's not for people who are serious about keeping their online activities secret. That's made apparent by VPN Gate's logging policy and its less-than-ideal encryption setup.
Now let's look at its performance. A good day-to-day VPN needs to be fast in order to keep up with your online browsing, but it also needs to be secure.
VPN Gate Speed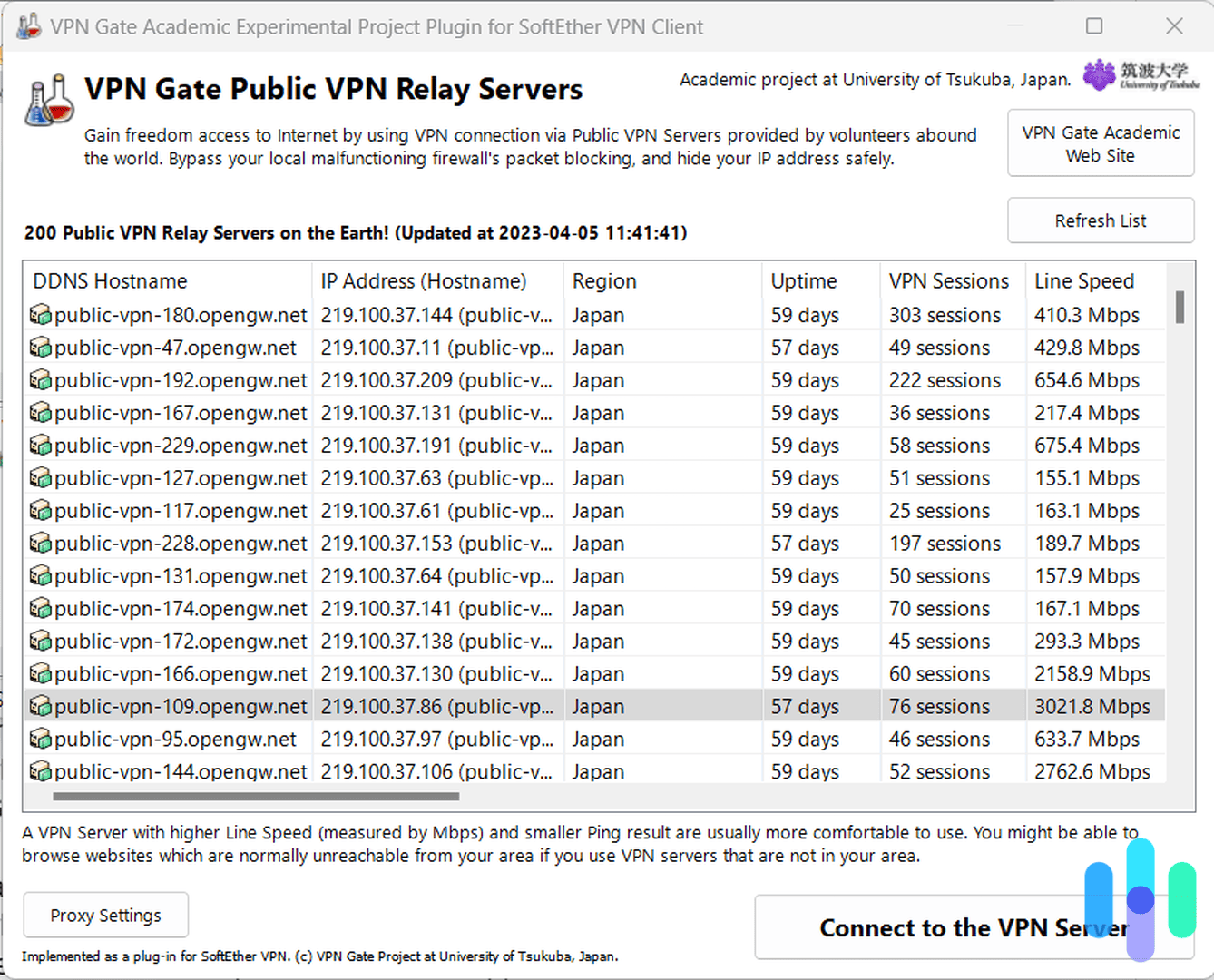 Since VPN Gate's servers come from volunteers, its speed is highly volatile. The screenshot above shows the available servers during our testing. The right-most column, the line speed, shows the potential speed you can get from each server. There's a great variance here, with some going as low as 2 Mbps and others as high as 3,000 Mbps (3 Gbps).
Your actual VPN speed is still contingent on your internet connection. If your home network has a maximum speed of 300 Mbps, connecting to a 3,000 Mbps server won't make your internet connection magically faster.
We got a 130 Mbps download speed and 25 Mbps upload speed from the 3,000 Mbps Japan server we connected to using our 300 Mbps fiber-optic internet connection. That's a decent speed, especially for a free VPN.

VPN Gate IP Protections
VPN Gate also does a pretty good job hiding IP addresses. We tested it for both DNS and WebRTC leaks, and both times the tool we used detected the Japan IP address of the VPN Gate server instead of our real IP address. That means VPN Gate's network configuration is water-tight.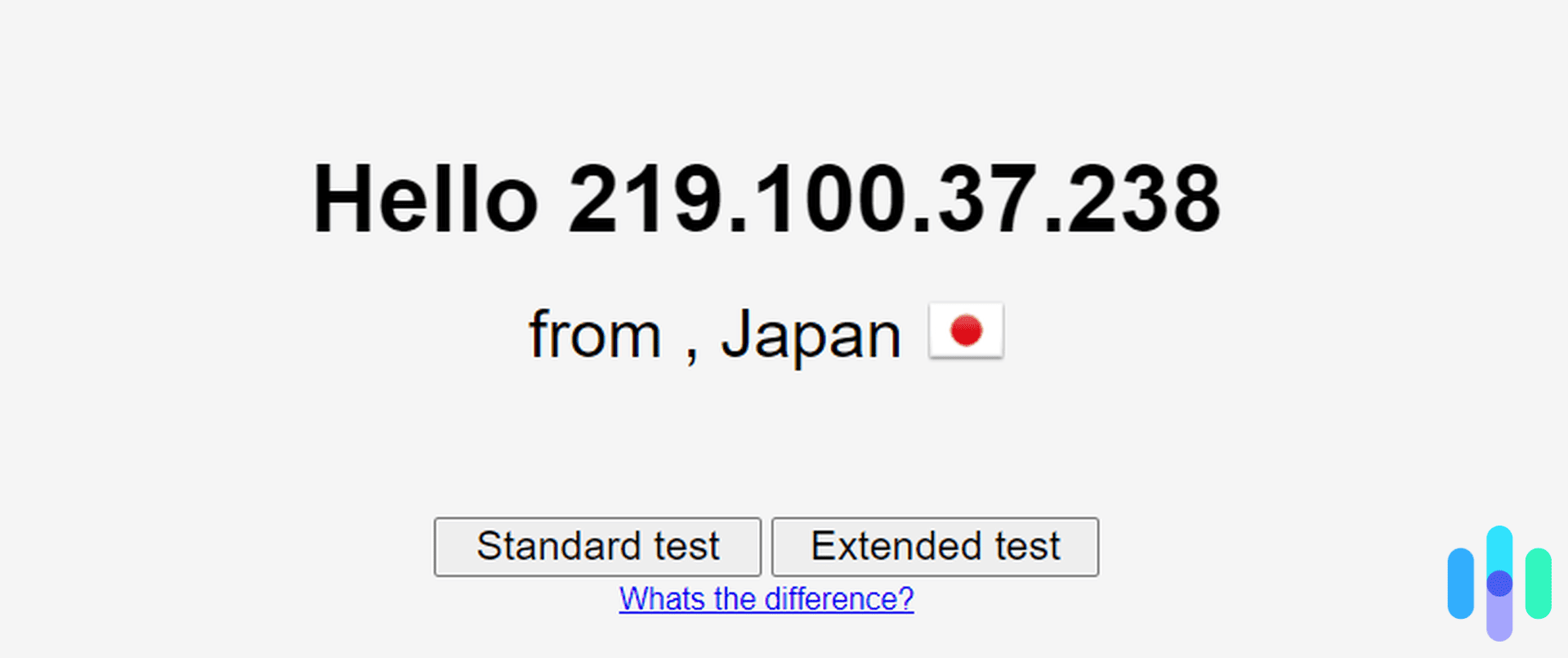 The Bottom Line: Is VPN Gate the Best Free VPN?
Based on our tests, VPN Gate does pretty well as a free VPN. It doesn't have data limits, you don't need to sign up or provide any identification to use the service, and it's completely free. The University of Tsukuba makes it abundantly clear that it has zero plans to commercialize the service.
There are pretty big drawbacks to VPN Gate, though, which has kept it from making our list of the best free VPNs. Its lack of a user-friendly app is one of the major reasons, and also the fact that it doesn't have a fixed server network. It relies on volunteers, so it may not always have a server available in the region to which you want to connect. It's also not a no-logs VPN, and the encryption standard isn't always 256-bit AES.
VPN Gate's efforts to make a free VPN accessible to anyone are commendable, but it's far from the best free VPNs we've ever tested.
VPN Gate FAQs
Here are the most frequently asked questions about VPN Gate.