The Best No-Log VPNs in 2023
When you're using a VPN, you're looking for anonymity. After extensive hands-on testing, we found the VPNs that truly provide it.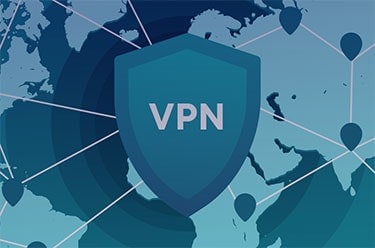 2,500+ research hours
50+ VPNs reviewed
300 speed tests
6 experts consulted
6 VPNs recommended
We get it — you're looking for the most private VPN on the market. But here's a little secret: There's no such thing as a true no-log VPN. Every VPN keeps some information about you, if only for billing purposes.
When we talk about no-log VPNs, what we really mean is VPNs that log the minimum amount of information about you. The best VPNs never keep any information that could connect you to your online activity —- that means no IP addresses, no browsing activity, and no time stamps.
Which VPNs offer the most anonymity? We've tested over a dozen of the top VPNs and put together this list of the ones that protect your data the most. There are a few other factors to consider when you're shopping for a VPN, though, so let's take a look at some of them.
What to Look for in a No-Log VPN
| | |
| --- | --- |
| No-log policy | No VPN is completely anonymous. Every provider keeps some record of their customers for billing purposes, but they don't need to keep much more information than that. Read the service's log policy and make sure you're comfortable with the data they store about you. |
| Location | Your VPN provider will be subject to data-sharing laws based on where it's located. If you're looking for privacy, pick a service headquartered in a country that values data security, such as Switzerland or the British Virgin Islands. |
| Performance | Any VPN you use will slow down your connection speed, but to what extent is determined by a number of factors. Make sure you pick a VPN that has mitigated speed degradation as much as possible. |
| Features | Most top-shelf VPNs seek to differentiate themselves from competitors by offering additional features. When you're shopping around, think about what you want your VPN to do for you. |
| Price | The bottom line is always going to be a determining factor when you're deciding which VPN is right for you. The industry standard is about $5 to $15 per month, depending on which features you select and your subscription duration. |
Now that you have a pretty good idea of what you're looking for, let's dive into the list of our favorite no-log VPNs on the market today.
Summary of the Best No-Log VPNs
Comparison of the Best No-Log VPNs
| System | NordVPN | Surfshark | Private Internet Access VPN | ExpressVPN | PureVPN | FastestVPN |
| --- | --- | --- | --- | --- | --- | --- |
| Ranking | 1st | 2nd | 3rd | 4th | 5th | 6th |
| Ratings | 9.7/10 | 9.5/10 | 9.4/10 | 9.1/10 | 8.9/10 | 8.3/10 |
| Monthly cost range | $3.67 - $11.95 | $2.30 - $12.95 | $2.19 - $9.95 | $8.32 - $12.95 | $2.91 - $10.95 | $1.11 - $10 |
| Contract length | 1-36 months | 1-24 months | 1-36 months | 1-12 months | 1-24 months | 1-36 months |
| Split tunneling | No | Yes | No | Yes | Yes | Yes |
| Netflix | Yes | Yes | Depends on the server | Yes | Yes | Yes |
| Torrenting | Yes | Yes | Yes | Yes | Yes | Yes |
| IP addresses | Static or dedicated | Static, dynamic | Dynamic | Dynamic | Static | Static |
| Headquartered in a 5 Eyes, 9 Eyes, or 14 Eyes member country? | No | Yes | Yes | No | No | No |
| Read Review | NordVPN Review | Surfshark Review | Private Internet Access VPN Review | ExpressVPN Review | PureVPN Review | FastestVPN Review |
What Information Do VPNs Log?
Pretty much every VPN on the market claims to be a no-log service, but that's a bit of a misnomer. Every VPN keeps track of certain pieces of information, so you want to be really clear on what they will and will not log. Most reputable services have their policy readily available, so make sure you review it before you whip out your credit card.
Really good no-log VPNs will keep track of little other than your account information for billing purposes. The best providers run RAM-only servers so they couldn't collect your data even if they wanted to, since the data is continuously wiped clean. I'm talking about your Nords and your Expresses. Not once have those companies been in the hot seat, being asked to turn over user data to any country's government. Why? Because there's no data to hand in!
Our Methodology
We take all our best-of lists seriously. We use a strict methodology in making our selections, looking carefully at each VPN's logging policies, privacy, security, speed, servers, features, and pricing. Below, we explain a bit about our criteria in each category.
Logging
For this particular list, we obviously were most interested in each company's logging policy. We insisted that every VPN have a policy that states it doesn't log this information:
IP addresses
Browsing activity
Timestamps
Every company logs some information for sign-up and billing purposes, but the less a VPN knows about us, the more we like it.
» Further Reading: How Private Browsers Work
Privacy
Logging is key when we're talking about privacy, but it isn't the only factor we consider. We prefer companies based in countries outside the Five Eyes, Nine Eyes, and 14 Eyes surveillance groups, for example, so even if they have some of our data, government agencies can't force them to turn it over.
We also expect VPNs to use the best encryption methods — at least AES-256 (the same encryption standard the U.S. military uses).
We like features such as multihop routing. By routing our activity through at least two servers, multihop VPNs provide double encryption. We prefer VPNs with dynamic IP addresses and kill switches as well. We also investigate every VPN's history to make sure it doesn't have a record of leaking data or cooperating with data-seeking authorities.
Security
Security really comes down to leaks. The best VPNs shouldn't allow our data to slip out at any point.
To check, we run a DNS leak test at DNSLeakTest.com. We also run a WebRTC leak test using a tool from ExpressVPN. All the VPNs on this list passed both tests.
>> Learn More: A Complete Guide to WebRTC Leaks
Speed
All VPNs slow down devices to some extent, since they require extra processing power to work. We're looking for VPNs that slow down our devices as little as possible though.
We run tests on both Windows and Mac devices running a VPN to determine upload speeds, download speeds, and latency. We then compare those speeds to how the devices perform when they're not running the VPN. That gives us a percentage difference.
>> Read: Our Favorite VPNs for Windows
Servers
One influence on a VPN's speed is the server you're using. Typically the closer you are to a server, the faster your connection. More servers in more places means faster connections, no matter where you are.
Servers in different countries also allow you to access streaming libraries in those countries. The more countries a VPN operates in, the more content you can watch.
Features
A VPN must be safe and secure, but the whole point of having a VPN is to use it. We look for VPNs with useful features, including:
Torrenting support
Access to streaming services such as Netflix, Hulu, and Prime Video
Highly rated apps
Strong customer service
» Great Feature: How to Use a VPN for Torrenting
Pricing
Last but certainly not least, we take a close look at the VPNs' pricing. We generally prefer plans that cost somewhere between $6 and $10 per month, but we can accept a higher price if the VPN offers more features.
We consider whether a VPN offers split tunneling and torrenting, whether it can access Netflix, and whether it uses the best encryption methods. We also pay attention to how many devices we can use at once. All those elements tell us how much value we're getting for the price.
Of course, it's nice when companies offer discounts for long-term contracts, since that can be a big money-saver. We want companies to offer monthly contracts, as well, since we don't always want to make a serious commitment. Our absolute favorite, though, is month-to-month VPNs with year-round deals.
FAQs
Still have questions about the best no-log VPNs? You'll find answers to some of the most common ones here.