The Best Antivirus Software for Linux
The amount of Linux malware is on the rise, so now more than ever, Linux users need help from these top antivirus solutions.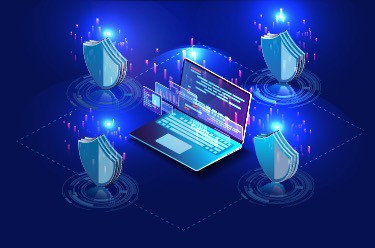 1,500+ research hours
40+ antivirus tested
200+ malware removed
20+ hours of total scan time
5 antivirus recommended
Contrary to what some might think, Linux computers need antivirus protection just as much as other operating systems do. But since you're here, we bet you already knew that, didn't you? So let's cut to the chase: What is the best antivirus software for Linux? The answer depends on how you use your Linux machine— whether for personal use, as a file server, for business, or for other reasons. We explored available antivirus options by testing them, and here are the ones that came out on top.
Quick Stats
| | |
| --- | --- |
| Minimum monthly price | $3.33 |
| Maximum monthly price | $33.68 |
| Rating range | 8.7/10-9.6/10 |
| Testing length | 6 months |
Linux is a powerful platform that serves as the backbone of almost everything digital— cloud servers, web host servers, web applications, and smart home systems, just to name a few. We mean, it must be powerful given that all the top supercomputers in the world run on Linux, right?1 However, many Linux end-users still find it hard to choose antivirus software to protect their files and data from malware. In response, we've selected the best antivirus software for Linux and Linux-based operating systems for personal, business, and enterprise use. ESET, Bitdefender, Avast, Kaspersky, and McAfee all have our seals of approval.
The Best Linux Antivirus: A Quick Look At The Features
| System | Kaspersky Antivirus | Bitdefender Antivirus | Avast Antivirus | McAfee Antivirus | ESET Antivirus |
| --- | --- | --- | --- | --- | --- |
| Ranking | 1st | 2nd | 3rd | 4th | 5th |
| Ratings | 9.6/10 | 8.7/10 | 8.5/10 | 8.8/10 | 8.4/10 |
| Product Name | Endpoint Security for Linux (Business) | GravityZone Endpoint Security Tool for Linux (Business) | Security for Linux (Business) | VirusScan Enterprise for Linux (Business or enterprise) | NOD32 for Linux |
| Starting Price (one-year subscription) | $404.20 | $77.69 | $249.99 | Custom pricing | $39.99 |
| Number of Linux Computers/Servers Supported | 10 to 1,000+ | 3 to 100 | 1 to 100 | 10 to 1,000+ | 1 to 10 |
| Type of Malware Scans | On-demand, real-time, and scheduled scans | On-demand, real-time, and scheduled scans | On-demand and scheduled scans | On-demand, real-time, and scheduled scans | On-demand, real-time, and scheduled scans |
| Behavior-Based Malware Detection | Yes | Yes | No | Yes | Yes |
| Firewall | Yes | No | Yes* (on select packages only) | Yes | No |
| Automatic Malware Database Updates | Graphical user interface (GUI) | Command line interface (CLI) | Command line interface (CLI) | Command line interface (CLI) | Graphical user interface (GUI) |
| Read Review | Kaspersky Antivirus Review | Bitdefender Antivirus Review | Avast Antivirus Review | McAfee Antivirus Review | ESET Antivirus Review |
Take A Pick: Which Linux Antivirus Is Best For You?
Why They're The Best
1. Kaspersky Antivirus - Best for Mixed Platform IT Solutions

Product Specs

| | |
| --- | --- |
| Virus Detection | Yes |
| Malware Detection | Yes |
| Firewall | No |
| On-demand Scanning | Yes |
| On-access Scanning | Yes |
| Behavior-based monitoring | Yes |

What We Like

Can protect IT solutions with more than 1,000 endpoints
Has a graphical user interface for better ease of use
Central command center for IT admins
Strong ransomware protection with Anti-Cryptor

What We Don't Like

Not for businesses with less than 10 computers or workstations
Additional software packages might need to be installed for some Linux distros
Limited tech support hours
Confusing pricing and subscription tiers

Making Life Easy For IT Administrators

Linux is as complex as it is powerful, which is why many businesses often use hybrid networks consisting of Linux, Windows, and Mac workstations. In our office, for instance, the backend developers use Linux while the rest of us use either Mac or Windows. This kind of operating system diversity can make it hard for IT admins to deploy a universal antivirus solution. However, thanks to Kaspersky, our IT team gained centralized control over every workstation's antivirus. They could start scans, manage security configurations, gather usage statistics and reports, and set up tasks remotely from their computers. On our end, that meant that our workstations remained safe from malware without us having to do anything. It's nice to know that our IT experts are on top of things when we're too busy testing VPNs, antivirus software, and home security devices.

Kaspersky Antivirus Support Webpage

Anti-Cryptor

Kaspersky protected our entire office network from all kinds of digital threats, but most importantly, from ransomware. As ransomware becomes increasingly notorious, it's vital for business antiviruses to be able to detect malicious encryption before it can begin hijacking files. That's exactly what Kaspersky's Anti-Cryptor feature did for us. It continuously scanned the network and blocked suspicious and unauthorized encryptions as they started to happen. The scan covered not only individual workstations, but also our Linux servers and the network itself; so really, there's no place to hide for ransomware.

Adaptable Pricing

As we noted in our page on Kaspersky's pricing, the cost of Kaspersky products is reasonable. The same goes for their business solutions. The cheapest package, which covers up to 10 workstations, costs $404.20 per year. The price goes up as the number of protected devices increases. From what we've seen, Kaspersky is capable of deploying antivirus solutions to enterprises with over 1,000 workstations. In addition to antivirus protection, Kaspersky also caters to business IT needs. As an example, they can provide help in deploying the antivirus to an existing infrastructure. This service costs extra, but it's completely optional, so businesses can opt in or out based on their needs.

2. Bitdefender Antivirus - Best for Small Businesses

Product Specs

| | |
| --- | --- |
| Virus Detection | Yes |
| Malware Detection | Yes |
| Firewall | Yes |
| On-demand Scanning | Yes |
| On-access Scanning | Yes |
| Behavior-based monitoring | Yes |

What We Like

Affordable licenses for three or more devices
Malware protection for Linux-based file servers
Upwards scalable (up to 100 computers)
Works with hybrid environments with Linux servers and Windows or Mac workstations

What We Don't Like

No firewall for Linux
Purely controlled by command lines
Doesn't detect all potential ransomware attacks
Linux version lacks some admin features like device control and app blacklisting

Affordable Antivirus for Small Businesses

Linux is a versatile platform, which is why it's the preferred operating system by many businesses that host their own servers. If your IT solution runs on Linux, then Bitdefender should be a top choice for antivirus. For one, it's affordable. The starting price for a one-year subscription is only $77.69 for up to three computers. That's a competitive price even if you compare it to antivirus subscriptions for personal use. Another thing is that it's scalable. Whether you have three or 100 computers, Bitdefender can offer a fair price to protect your entire system. It cost us only $259 to cover our 10-computer office setup, three of which were Linux servers.

FYI: With Bitdefender's business antivirus solutions, the number of servers should account for no more than 30 percent of the total number of supported computers. A subscription for 20 computers, for example, can protect up to six servers.

Vulnerabilities Assessment

Another reason why Bitdefender is our top pick for small businesses was its vulnerabilities assessment feature. There's only so much an IT admin can do to make sure each workstation is set up securely. Once the computers are in the hands of employees, they can configure their workstations differently, which could open up the entire network to security vulnerabilities. Bitdefender's vulnerabilities assessment scanned our entire office network and computers for such flaws and misconfigurations. It then generated a report to our IT administrators so that they could take immediate action. Needless to say, we had a lengthy meeting with our IT team shortly after we deployed Bitdefender, but it's a good thing it caught the vulnerabilities before they did any real damage.

Installing Bitdefender

Process Inspector

During the meeting, one IT administrator mentioned "fileless malware" and he was raving about how Bitdefender cleverly defends against such threats. Apparently, fileless malware is a new kind of attack that is harder to detect than your typical Linux malware. That's because it leaves no trace files. Rather, it injects itself directly into legitimate programs, and once you run those programs, your computer will get infected. Scary, right? Bitdefender's solution is to scan not just for malicious files, but also to scan for suspicious processes that programs execute within the network. During our test, the scans applied to workstations and servers alike. It used machine learning to detect malicious processes, and when it found one, it automatically killed the program and stopped the process. Clever, indeed.

3. Avast Antivirus - The Best Linux Antivirus Software for File Servers

Product Specs

| | |
| --- | --- |
| Virus Detection | Yes |
| Malware Detection | Yes |
| Firewall | Yes |
| On-demand Scanning | Yes |
| On-access Scanning | Yes |
| Behavior-based monitoring | Yes |

What We Like

Linux software packs built specifically for file servers
Detects malware designed to attack Linux, Windows, and Mac computers
Centralized control point for IT administrators
Regular updates pushed automatically (every hour)

What We Don't Like

More expensive than other Linux antiviruses for business
Firewall protection only on select plans
Lacks behavior-based detection
Doesn't offer real-time protection

Malware Protection For Entire File Server Networks

Linux-based file servers are often integral to small, medium, and large businesses alike. And because of their central position within networks, file servers have the potential to spread malware like wildfire. What makes Avast a great antivirus for Linux file servers was that it didn't only detect threats designed to attack Linux; it also scanned for viruses designed for other operating systems. Here's why that's necessary: a Windows malware won't affect our Linux file server at all, but if another Windows computer in our network accesses the malware file, it's in trouble. So to prevent further spread of the malware, it's vital for the file server's antivirus to be able to see through threats not just to Linux, but also to Windows and Mac. That's what total virus protection means, if you ask us.

Three Advanced Issues Found on Avast Antivirus

Four-Tier Protection

The Avast antivirus product we tested for our Linux file server was the Avast File Server Security, but there's actually three other software packages. The lowest tier is the Avast Core Security, followed by the Avast File Server Security and Avast Network Security. The highest tier, which combines the features of all three previous tiers, is the Avast Security Suite. Avast is not only scalable in terms of the number of workstations and file servers it protects, but also in terms of features, so don't forget to check out Avast's antivirus pricing.

One-Year Price
Two-Year Price
Three-Year Price
Main Features
Avast Core Security
$199.99
$289.99
$369.99

On-access and on-demand scan utility
Automatic malware database updates

Avast File Server Security
$249.99
$359.99
$459.99

All the features of Core Security
Specialized file server protection that scans "on write" (when a workstation adds a new file to the server)

Avast Network Security
$249.99
$359.99
$459.99

All the features of Core Security
Network traffic filtering proxy
Scan all computer network traffic using one machine

Avast Security Suite
$299.99
$429.99
$549.99

All the features of Core Security, File Server Security, and Network Security

Automatic Updates

In order to do its job as an antivirus, Avast needs constant updates to its malware database. That's to ensure that it detects even the latest emerging threats. All Avast Security products for Linux were designed to retrieve updates periodically, every hour according to Avast's website. That means that we didn't need to manually update the program. Additionally, the update packets, based on our experience, were small. They were averaging less than one MB, so even if we were using the file server while it was updating, it didn't impact the server's speed and we all got to do our jobs like nothing was happening.

4. McAfee Antivirus - The Best Linux Antivirus for Enterprises

Product Specs

| | |
| --- | --- |
| Virus Detection | Yes |
| Malware Detection | Yes |
| Firewall | Yes |
| On-demand Scanning | Yes |
| On-access Scanning | Yes |
| Behavior-based monitoring | Yes |

What We Like

Custom pricing for large businesses
Can protect at least 10 up to over 1,000 computers
Zero-day attack detection powered by machine learning
Firewall protection for hybrid networks

What We Don't Like

Lacks a graphical user interface
Not ideal for small businesses
Only supports 64-bit Linux platforms
Additional kernel modules are required for on-access scans (lshook and linuxshield)

On-Access And Real-Time Protection For All

Deploying an antivirus solution to a business or enterprise network doesn't have to be complicated. In fact, the whole point of having an antivirus is to increase digital security without adding too much work to those responsible for it (ahem, IT team). With McAfee's VirusScan Enterprise for Linux, scans were done on-access and in real-time, which meant that our IT admins didn't need to run scans manually for each file server and workstation. McAfee VirusScan just ran in the background and detected malware whenever they entered our network.

McAfee Scan Options

Block New Malware

Note that while we used McAfee's solution on Linux computers and servers, it also detected Windows and Mac viruses. In addition, it identified and blocked new variants of malware using heuristic scanning, even before they were added to malware databases. This type of detection used behavior analysis on each file and program residing within our Linux computers to find and kill suspicious activities. That's another way McAfee lightened the load for our IT team.

Firewall Protection For All

Since most enterprise networks are hybrid, it's only vital that McAfee's enterprise antivirus solution protects IT solutions from network threats regardless of the endpoint's operating system. McAfee VirusScan continually scanned the network traffic coursing through our IT infrastructure for possible threats. Of course, its main objective is to prevent malware and other types of threats from entering the network itself. However, it also aims to stop the spread of malware between computers and to prevent hackers from hijacking the network through a compromised workstation.

5. ESET Antivirus - The Best Linux Antivirus Software for Personal Use

Product Specs

| | |
| --- | --- |
| Virus Detection | Yes |
| Malware Detection | Yes |
| Firewall | Yes |
| On-demand Scanning | Yes |
| On-access Scanning | Yes |
| Behavior-based monitoring | Yes |

What We Like

Affordable price
Graphical user interface makes it easier to use
Quick installation via an installation wizard
Automatic malware database update every hour

What We Don't Like

Doesn't have as many features as the Windows and Mac versions
No firewall
Subscriptions for up to 10 devices only
Only supports Linux desktops, not servers

The Best Antivirus For Linux Desktops

ESET NOD32 is a rare gem for Linux users as it's one of the very few antivirus tools that work on Linux desktops. In fact, if you look at our best antivirus review, ESET is the only Linux-compatible option for personal use on the list. Better still, ESET's pricing is indiscriminate. The cost of the antivirus license is the same for Linux, Windows, and Mac, which starts at $39.99 annually for one device. The license is even transferable from one operating system to another, so Windows users who plan to migrate to Linux (or vice versa) won't need a new subscription.

Did You Know: There are likely two reasons why there aren't a lot of antivirus tools for Linux desktops. One, Linux is less vulnerable to malware than Windows. Two, only about two percent of desktops run on Linux, as opposed to the over 76 percent that use Windows.2

Graphical User Interface (GUI)

What we liked about ESET as an antivirus for Linux, was its graphical user interface (GUI). Linux software typically relies on command lines typed into the Terminal to execute actions, also known as a command line interface (CLI). However, ESET NOD32 had its own GUI, which meant that we could simply launch the NOD32 window and control the antivirus from there. Clicking on the scan button was far more straightforward than typing a string of codes to run a scan. And frankly, we enjoyed not having to keep a "cheat code" of commands written on a Post-It note.

ESET – Scan Complete

Malware Protection Features

In terms of malware protection, ESET NOD32 defended our Linux desktop from all kinds of threats— viruses, malware, spyware, and ransomware. The protection was 24/7. Scans ran on-access, which meant that ESET detected malware in real-time, although we could also initiate scans on-demand. In addition, ESET's ThreatSense.NET, which is some sort of an early warning system for emerging new threats, made certain that we received protection even from malware that were not yet in most virus databases.
Our Selection Process
This review was nothing like we've ever done before. That's because Linux is vastly different from Windows and Mac, so we had to devise a unique methodology for our selection process. With that being said, we made sure that the criteria we used adhered to the minimum standards we set for antivirus software (see our antivirus guide). So without further ado, these were the top factors we considered while putting together this review:
Ease of installation and use
Pricing
Anti-malware capabilities.
Is The Antivirus Easy To Deploy And Use?
Ease Of Installation
When we tested Linux antiviruses, we looked for the ones that were easiest to install and use. Now, when we say 'easy', we don't mean any-third-grader-can-do easy. Like most Linux software, most of our top pick antiviruses run on command lines via the Terminal, which can be intimidating for the uninitiated. So for this criterion, we gave the highest marks to the antiviruses with the most streamlined installation process.
Ideally, a Linux antivirus is readily available from Linux and Linux-based software repositories. That makes it possible to download and install the software and related software packages straight from the Linux Terminal (e.g. using "sudo apt-get install"). However, some antiviruses such as ESET actually come with an installation wizard. That's even better for beginners who are more accustomed to the typical installation process of apps on Windows or Mac.
Ease Of Use
As for the user-friendliness of Linux antiviruses, we tested both those with a graphical user interface (GUI) and a command line interface (CLI). With a CLI, all features such as scans and malware database updates are executed using commands typed into the main Terminal. With a GUI, tasks can be done more directly on the software's very own window, just like you would with a Windows or Mac antivirus.
Both types of user interface are acceptable; it's just a matter of preference. In our experience, though, those with a GUI are better for beginners, personal users, or those who manage a large number of Linux computers. The GUI makes it so much easier to navigate the features without having to type in (and memorize!) long strings of command. On the other hand, we prefer CLI on our Linux-based file server as it doesn't require a lot of navigation. We just type in the command and wait for the task to execute. We could even run a scan remotely by accessing the file server's Terminal via Secure Shell (SSH).
Is The Antivirus Affordable?
There is no single metric to measure the affordability of Linux antiviruses. For instance, the price of business software will always be higher than the price of personal software. Personal plans average around $50 per device per year, while business plans can cost between $80 and $400 per year depending on the features. However, business plans usually cover multiple devices. And if we do the math, business antiviruses cost only around $40 per device per year, which means they offer better value than personal antiviruses. Now, we know all those numbers sound confusing, so to keep things simple, we classified each antivirus based on how they're used— personal, business, and enterprise. We then ranked antiviruses in each category from the most affordable to the most expensive.
That was not the end of it, though. We also looked at each antivirus from a price-value standpoint. The software is cheap, yes, but does it have enough features to justify the price? If the answer was no, we then moved on to the next cheapest option until we found the one that offered the highest value.
What Features Does The Antivirus Offer?
In extension, we also looked into which features each antivirus offered. Of course, we expect antivirus software to have the ability to scan for and detect malware, but how does it do so? Just like Windows and Mac antiviruses, Linux antiviruses can perform on-demand and on-access scans.
On-demand scans were scans that we, as users, initiated by either typing a command into the Terminal or clicking the 'scan' button if there was a GUI. On-access (or real-time) scans, on the other hand, ran automatically and continuously as soon as we turned on our Linux machine. Between the two, on-demand scan was more common, but we prefer real-time protection, especially for Linux computers used in business environments. There's no telling when malware might hit, so it's better to have the antivirus running in the background and ready to take action.
There were also other features that caught our eye, and we made sure to mention them in this review. Here are a few examples:
Firewall: Firewalls could benefit businesses with a network of Linux computers.
Email Scanner: Linux-based servers used for local web hosting could use email scanners to detect malware and to avoid spreading viruses to other computers, Linux or not, via email.
Behavior-Based Detection: Behavior-based detection could help automate the detection of newly-emerged Linux malware, which is useful for large IT solutions.
Automatic Malware Database Update: Malware database updates are necessary for all antiviruses in order to protect computers from emerging threats. Automating the process means less work for you or your IT administrators and better malware protection.
Of course, antiviruses can only do so much to protect Linux computers from digital threats. It has to be a concerted effort between the antivirus, user, and other digital security services such as VPNs. Whether you're using Linux as a personal desktop or for your business, we recommend reading up on some of our useful research and resources. We have guides on how to securely store data, tips on how to protect customer data, and research statistics we can all learn from about data security.
Frequently Asked Questions
The world of Linux antivirus is as complex as Linux itself, so we're here to answer some of the most commonly asked questions about antivirus software for Linux.