ADT vs. Ring Alarm: Comparing Old vs. New
ADT and Ring approach home security completely differently, but here's why one is better than the other.

Most Affordable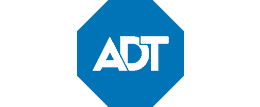 Professional installation on all systems
24/7 monitoring centers nationwide
145+ years of home security innovation
Best No-Contract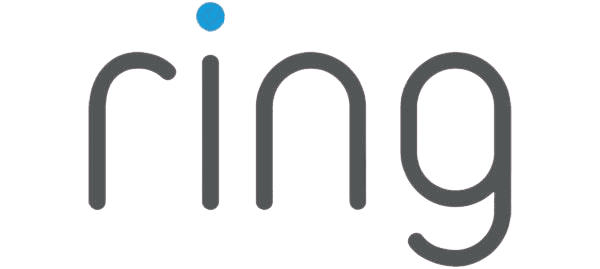 Professional monitoring for $20 per month
No contract required
Amazon-owned company
There are many good home security brands around, among them, ADT and Ring. These two brands offer state-of-the-art home security systems, but they couldn't be more different in terms of how they approach home security.
ADT, the oldest home security provider in the United States, takes a more traditional stance. It sells, installs, and monitors home security systems, and those services are often packaged together. Ring, on the other hand, takes a more DIY approach. It sells security systems, but installation is DIY and professional monitoring is optional. Ring also puts a heavier focus on video monitoring through its security cameras and doorbell cameras.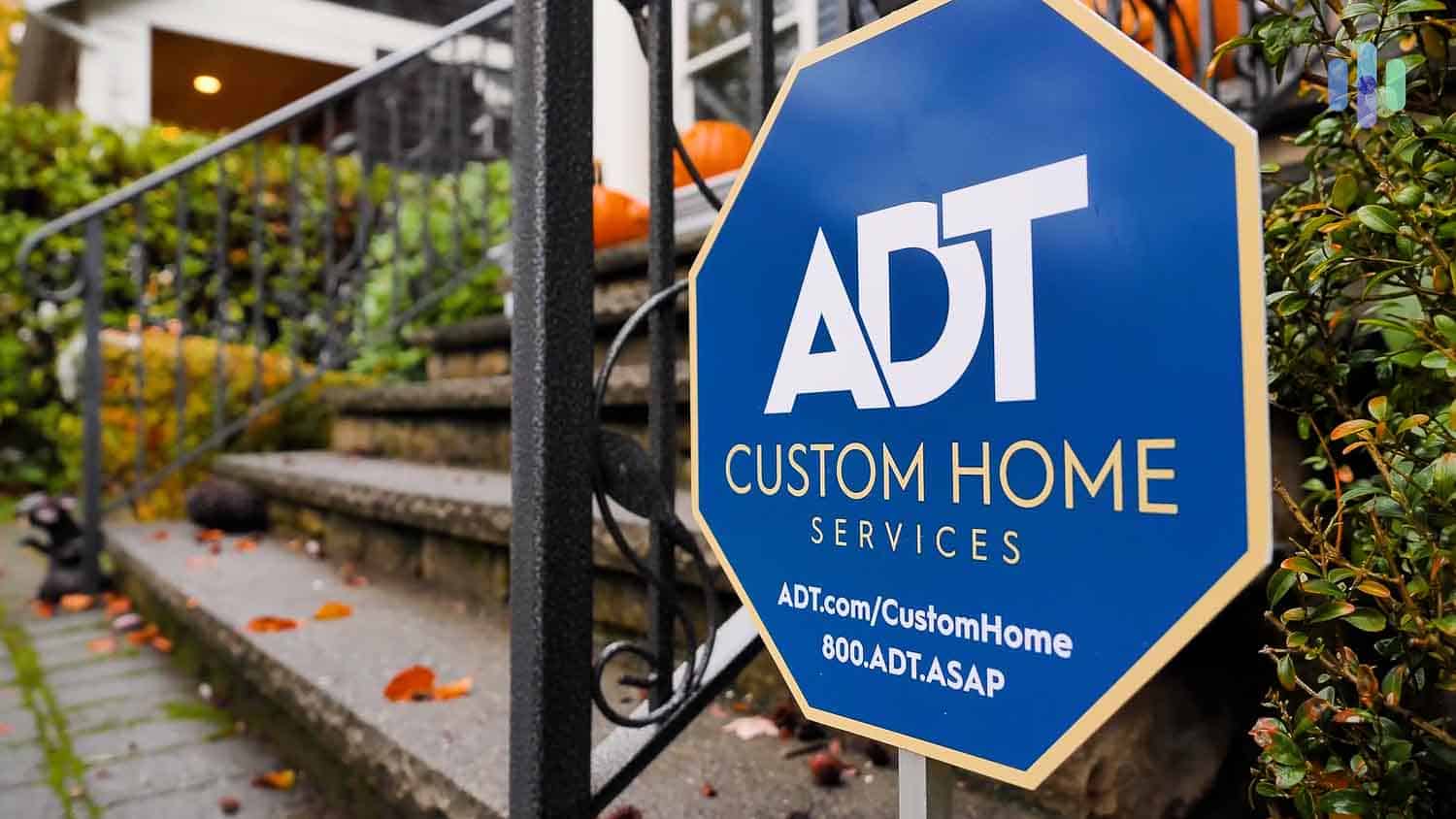 Which approach suits you best, and which security provider is a better fit for your needs? In this comparison, we'll take a closer look at ADT and Ring's technology, features, pricing, monitoring service, and more to find out the answers to those questions. Let's get to it.
ADT vs. Ring Alarm: In A Nutshell
Let's start with a high-level overview of how ADT and Ring stack up against each other. Even from here, it's clear that the two companies couldn't be more different.
| Features and details | ADT | Ring Alarm |
| --- | --- | --- |
| Installation | Professional | DIY |
| Monitoring | Professional | Self-monitored or professional |
| Monitoring contracts | 3 years (2 years in California) | Month to month |
| Cost of equipment | Included in monthly fee | $200 and up |
| Cost of professional monitoring | $28 per month and up | $20 per month |
| Security system control options | Touch-screen panel, app, voice control | App, remote keypad, voice control |
| Smart home support | Z-Wave, Alexa, Google Assistant, and direct integrations | Z-Wave, Alexa, and Google Assistant |
| Supported cameras | ADT and Google Nest cameras | Ring-brand cameras |
| Cost of cloud storage | Included in highest monitoring plan | $10 per month (included in the $20 monitoring plan) |
| Money-back guarantee | 6 months | 30 days |
Do ADT and Ring Have Similarities?
Although both companies are aiming to protect your home, the similarities between them are scarce.
Let's start with equipment. Both home security systems use wireless security sensors such as motion sensors and door sensors to detect intrusion. They also support environmental-hazard sensors such as smoke alarms and carbon monoxide detectors.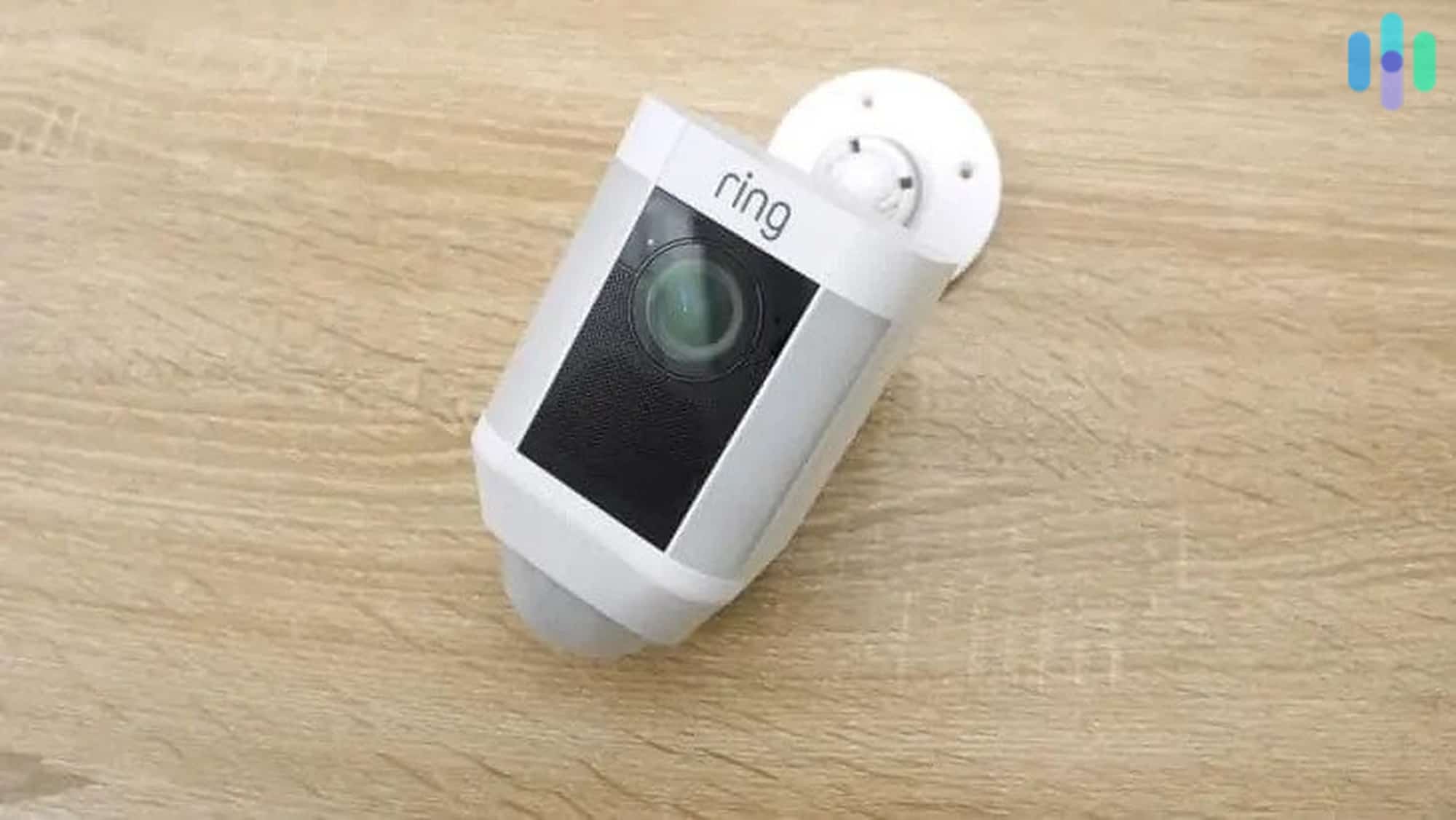 As far as monitoring goes, ADT and Ring both offer 24/7 professional monitoring with emergency dispatch for police, fire, and medical emergency services.
Both also offer top-notch security cameras and video doorbells that allow livestreaming and video recording, and they both integrate with Alexa, Google Assistant, and other third-party home-automation products.
How Are They Different?
Beyond those minor similarities, ADT and Ring Alarm almost never see eye to eye. Let's have a look at their key differences.
Equipment: ADT offers a wider range of equipment, including smart-home devices such as smart thermostats, smart lights, and smart locks. It's possible to integrate similar third-party smart devices into the Ring Alarm system, but Ring doesn't make or sell them.
Installation: Every ADT system is installed by trained technicians from ADT or a local dealer. DIY installation is not an option. Ring, on the other hand, designed its system to be easy to install by yourself.
Monitoring: Both ADT and Ring offer professional monitoring, but it's not required with Ring. You can monitor your home yourself and skip the monthly fees, but you'll also be skipping 24/7 protection.
Monitoring contracts: ADT requires each customer to sign a three-year monitoring contract. Ring doesn't require a contract, so you can pause monitoring anytime you want.
Security cameras: Ring is best known for its dozens of top-of-the-line security cameras and doorbell cameras. ADT's cameras are a bit lackluster in video quality, but they make up for it by partnering with Google Nest to offer smart video solutions.
There's lots to discuss in order to see which is better, so let's talk about ADT and Ring's features and technology. 
ADT and Ring Features and Tech
When it comes to securing your home, it's vital to choose technology you can rely on. We've tested ADT and Ring Alarm systems before, and we know both are reliable. But don't take our word for it. See for yourself how ADT and Ring Alarm protect homes.
ADT Features and Tech
ADT takes a more traditional approach to home security, combined with some modern features and tech.
Every ADT security system starts with a touch-screen control panel, which is like a one-stop control center for everything ADT-related. The touch-screen interface provides control and access to the system. It also receives signals from every sensor, and it's the one responsible for relaying said signals to ADT's monitoring centers.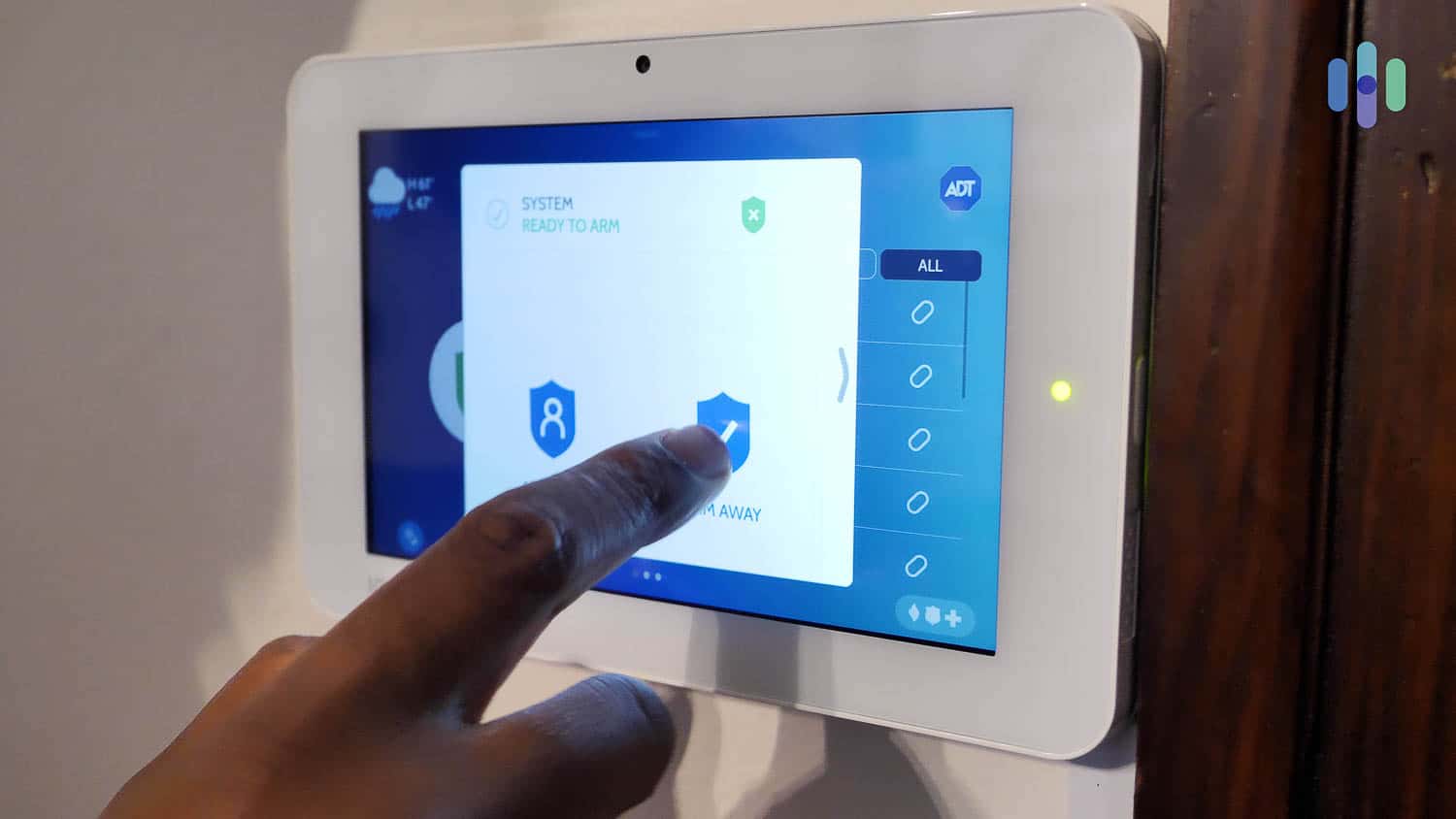 ADT's touch-screen panel is cellular-ready, which means it can use cellular signals to send alerts when its primary communication is out. Since its primary means of communication is your home Wi-Fi, which can be unreliable, having cellular as a backup is critical.
For intrusion detection, ADT offers a full suite of wireless sensors and devices. You can add the sensors to your system at will, and they will all be monitored by ADT. ADT also offers indoor and outdoor security cameras, as well as video doorbells. We'll talk more about them later on.
You can automate your home with ADT. You can either pair it with a voice AI such as Alexa or Google Assistant, or add home-automation devices to control your home's temperature, lighting, and more through ADT. An app is available for remote smartphone control, which controls both the security system (arm, disarm, receive alerts, etc.) and your home-automation devices.
Ring Alarm Features and Tech
Ring Alarm is more app-centric. A Ring Alarm system has a central device called a base station that acts pretty much like a control panel, but it's not a touch screen and the controls from the base station are limited to a few commands. For full access to your system, you will use the Ring smartphone app.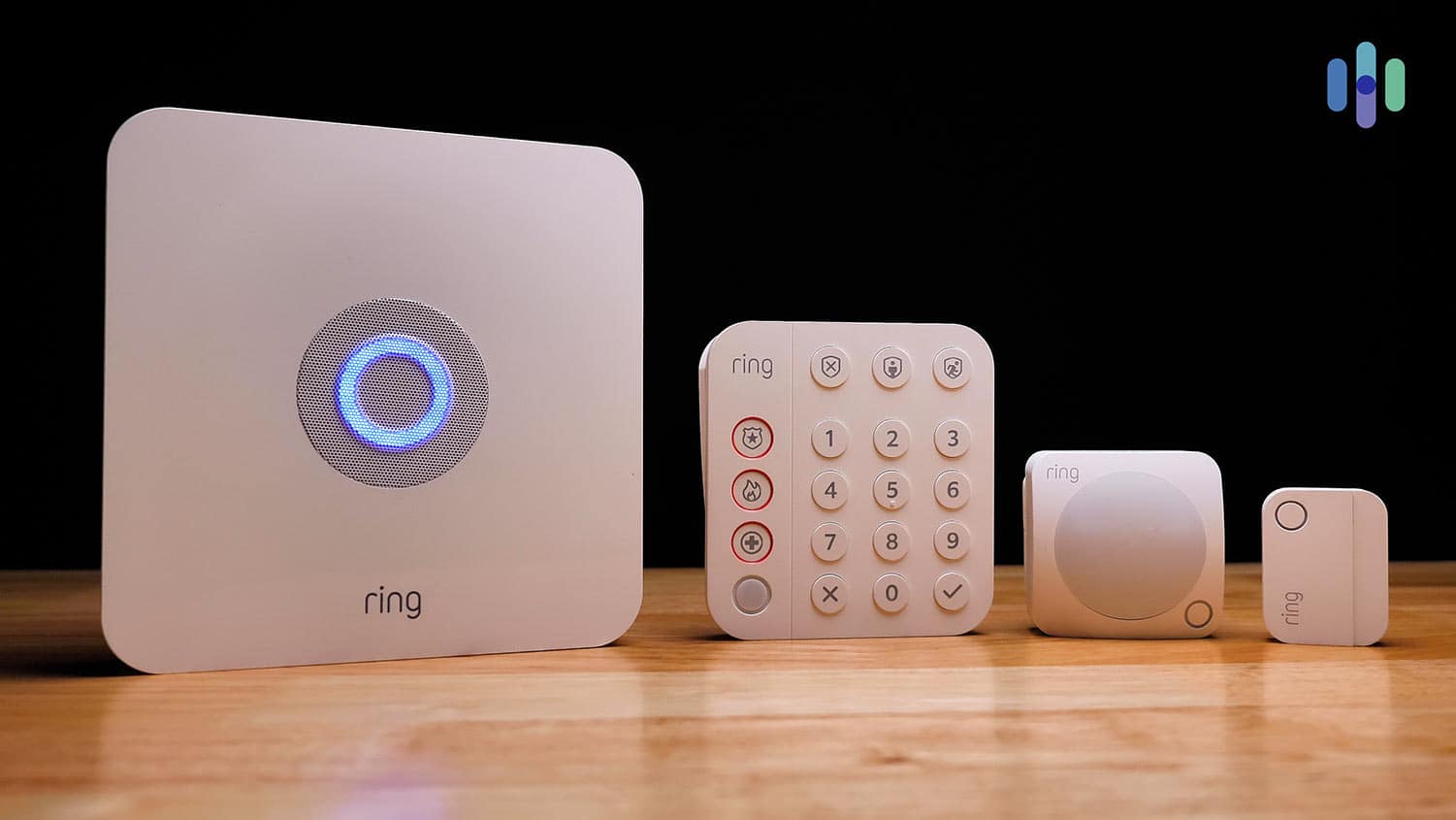 The app powers everything from the Ring Alarm to Ring's video doorbells and security cameras. From there, you can watch live feeds, see the status of your security system, review recorded clips, and control your devices' arming status.
Much like ADT, Ring Alarm has a cellular chip, but its main communication method is Wi-Fi. However, the cellular chip does not activate unless you have a professional monitoring plan, starting at $20 per month. If you plan to self-monitor Ring, you need a reliable internet connection to ensure all alerts go through.
More bad news, Ring's equipment selection is more limited compared to ADT. It does offer the usual sensors, like motion sensors, entry sensors, and glass-break sensors, but it lacks the more nuanced types of sensors that ADT offers, such as garage door sensors. Additionally, Ring Alarm's sensors for hazard monitoring don't actually detect smoke and carbon monoxide. They detect the alarm sound coming from smoke and CO detectors, so you still need to have third-party hazard sensors in your home.
Tip: For a full list of Ring home security equipment, read our Ring Alarm review, in which we tested a basic Ring Alarm kit along with a few extra devices.
Ring's strongest tech asset is its wide selection of security cameras and doorbell cameras. Ring started as a doorbell camera brand, after all. The cameras seamlessly connect to the Ring Alarm, and they allow you to monitor your home remotely from the Ring app. They can also record motion clips, but only if you sign up for any of Ring's paid cloud plans or monitoring plans.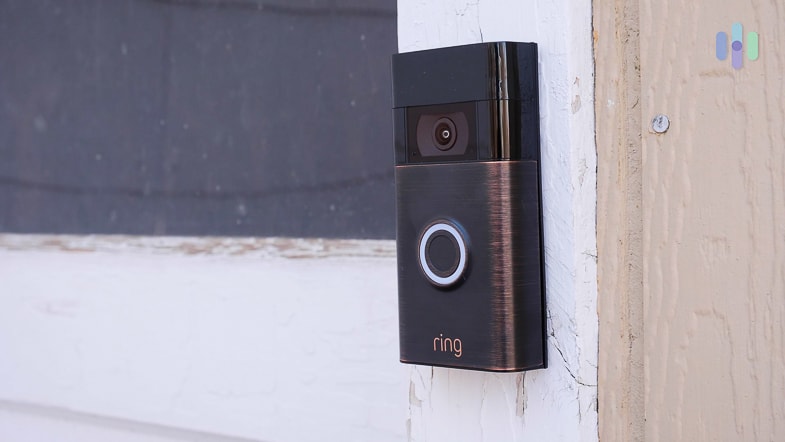 Who's the Winner?
Based on our experience with both systems, ADT offers better features and tech. It offers more control options through the touch-screen control panel and smartphone app, plus it has a wider selection of equipment. You can read our ADT review for a more detailed breakdown of its equipment and features.
ADT and Ring Security Cameras
ADT and Ring believe in the power of security cameras as crime deterrents,1 and both offer several video surveillance options.
ADT Security Camera Options
With ADT, you can either get cameras from ADT or pair Google Nest Cams with the system.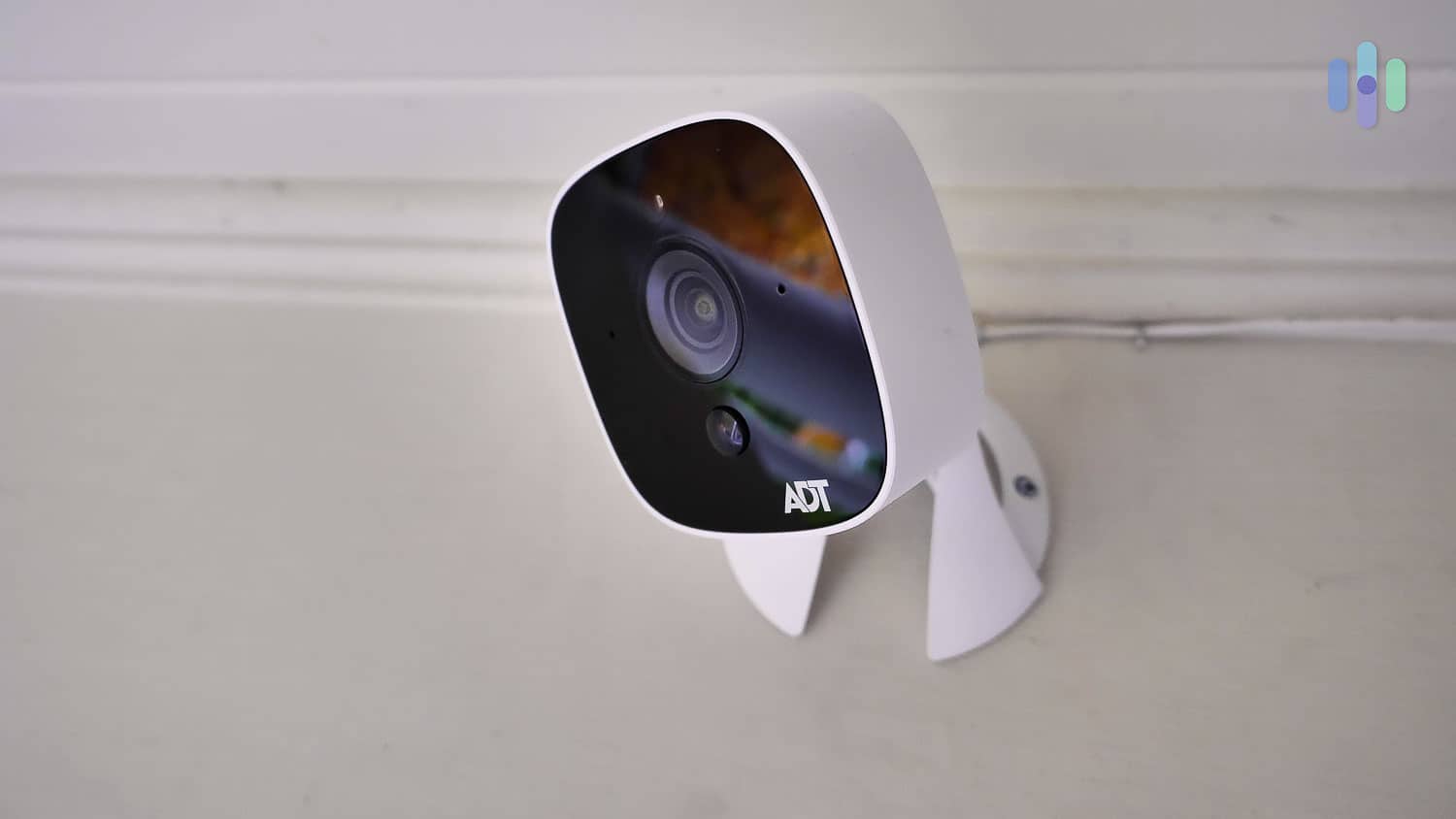 ADT offers an indoor camera, an outdoor camera, and a video doorbell. We've reviewed ADT's indoor and outdoor cameras before, and we also tested the video doorbell. They're solid with good picture quality and reliable motion detection, but nothing about them is worth writing home about.
The option to pair Google Nest Cams with ADT, on the other hand, opens more possibilities. When we reviewed Nest Cams, we noted how great they are with advanced features such as person detection and facial recognition. Add those to ADT's whole-home security solution, and you get a powerhouse that will enable you to monitor your home wherever you are.
FYI: To enable facial recognition on the Nest Cams, you'll need a Nest Aware subscription starting at $6 per month.
The current Nest camera lineup includes:
Nest Cam Battery (here's our Nest Cam Battery review for more information)
Nest Cam Wired
Nest Cam With Floodlight
Nest Doorbell (wired and wireless)
You can buy these Nest cameras either from ADT or directly from Google Nest.
Ring Security Camera Options
Ring started as a brand offering a handful of doorbell cameras, which later expanded into security cameras and then security systems. As you'd expect, the company put its security camera expertise to good use.
Ring's cameras are reliable, and they often include a wide swath of security features beyond what we normally see in other security cameras. The Ring Spotlight Cam we reviewed, for example, has two integrated motion-sensitive spotlights.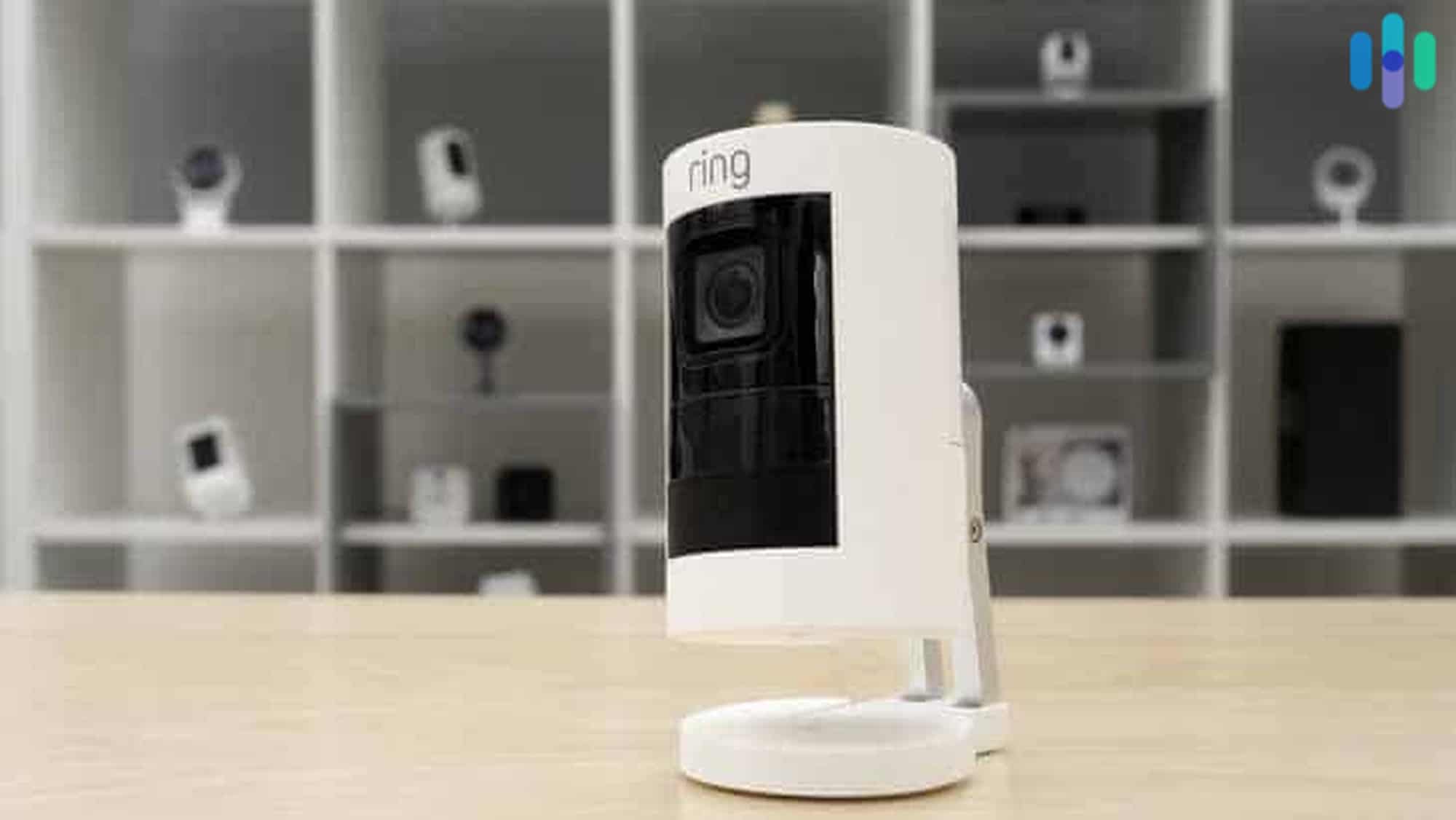 Ring cameras lack facial recognition, but most have smart motion detection that can distinguish people from other moving objects. Some also feature advanced technology such as radar-assisted motion detection and activity zones.
The current lineup includes:
Ring Indoor Cam
Ring Stick Up Cam
Ring Spotlight Cam
Ring Floodlight Cam
Ring also remains great at making doorbell cameras, as you can see in our Ring video doorbell review. The doorbell cameras let you speak to your guests through your smartphone, and help protect your packages from porch pirates.
The cameras use the same app as the security system, which means if you receive an alert from Ring Alarm, you can conveniently check your home through the eyes of Ring's cameras and doorbells.
Who's the Winner?
The security camera category is a toss-up between ADT and Ring. Since ADT has partnered with Google Nest, a whole world of indoor and outdoor surveillance has opened to customers. With Ring, you get the full features of the cameras on the Ring app. This is a tough one to call, but we'd give the edge to ADT for all around quality and professional installation.
Monitoring: Professional or DIY?
Hardware isn't the only thing you should look at when comparing security systems. You should also consider how it's monitored, and ADT and Ring are completely different in this area.
ADT requires professional monitoring, which means your system will be linked to its monitoring facilities where trained operators will monitor for alerts 24/7. If an emergency occurs, ADT operators can dispatch police, fire, or medical response.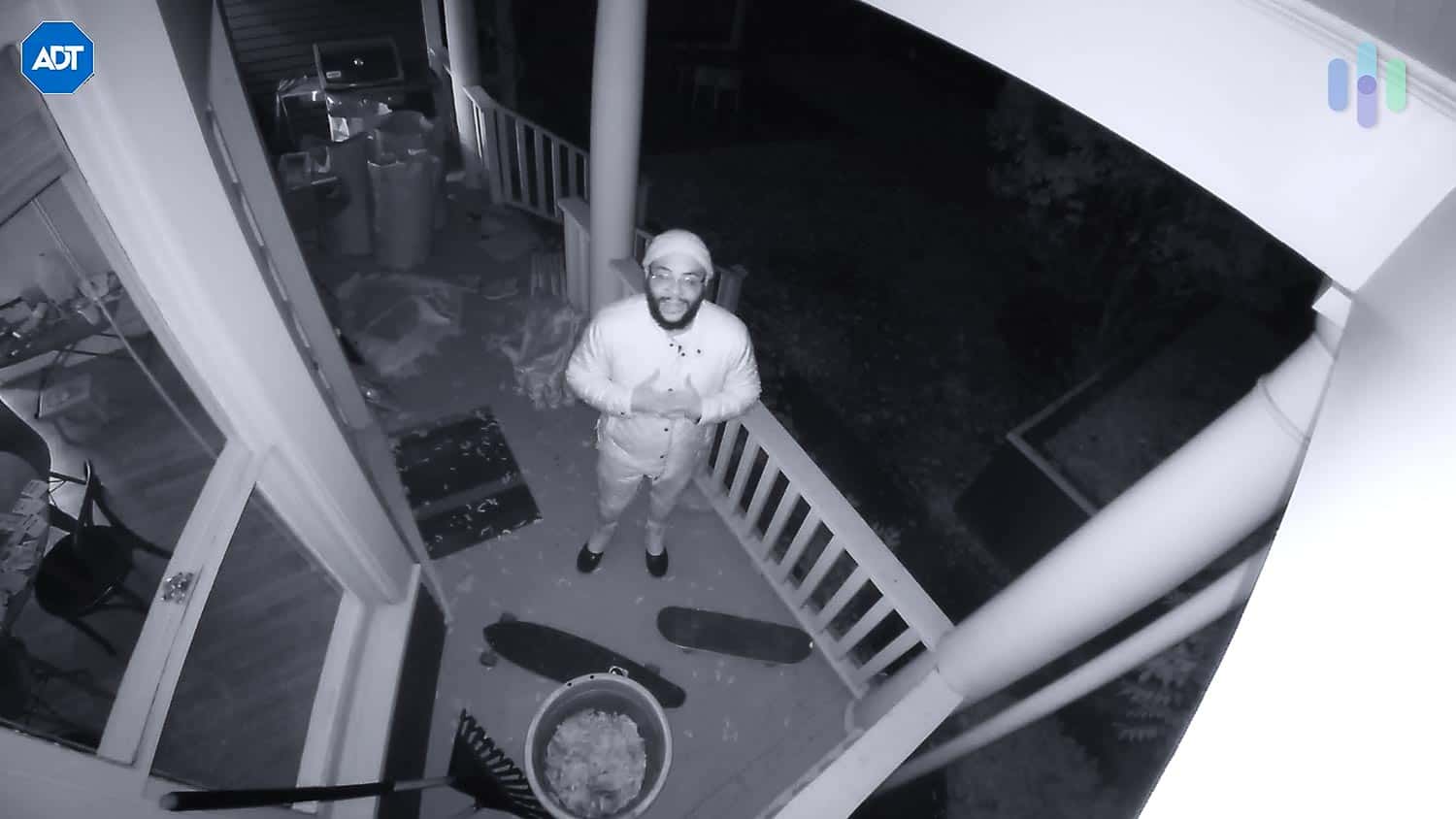 The downside of professional monitoring is that there's a monthly fee associated with it. ADT prices its monitoring plans from $45.99 to $59.99 per month depending on the features (although former ADT customers may be able to sign up for just $28 per month). Basic monitoring with smartphone access will cost you the minimum fee, while adding home automation, video monitoring, and cloud recording will increase your monthly bill. Keep in mind that you'll sign a three-year contract if you sign up for ADT's monitoring.
On the other side of the coin, Ring doesn't require professional monitoring. You can self-monitor without monthly fees. The downside is that you'll be the one to respond to every alert. You'll have to verify the alerts yourself and then call emergency services if necessary.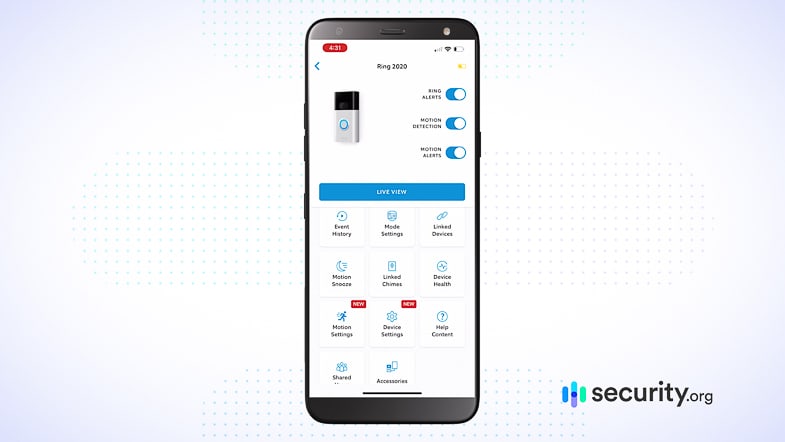 Professional monitoring from Ring will cost you $20 per month. Ring's professional monitoring plan includes 24/7 monitoring and cloud storage for unlimited Ring cameras. Unlike ADT, Ring's professional monitoring plan doesn't require a long-term contract.
Who's the Winner?
From a budget perspective, Ring is the winner because you have the option to self-monitor for free or pay $20 for professional monitoring. When it comes to features, reliability, and whole-home protection, however, ADT is the clear winner.
Installation: Professional or DIY?
Another decision you'll have to make is whether to have your system installed by the pros or do it yourself.
ADT requires professional installation with a base installation fee of $99. The benefit is that you won't have to lift a finger. ADT will take care of everything, and then give you a walk-through of the system once it's installed.
The installation service is covered by a six-month money-back guarantee. If anything goes awry because of faulty installation and ADT can't fix it within six months, you'll receive a full refund. That's the industry-best in terms of money-back guarantees and one of the reasons ADT is the best professionally installed security system.
For Ring users, installation is do-it-yourself. Ring will ship you a security system with instructions for how to install it, but you'll have to take care of everything yourself. Installation is free and there are no activation fees either. Once you're done installing the system, it will work immediately.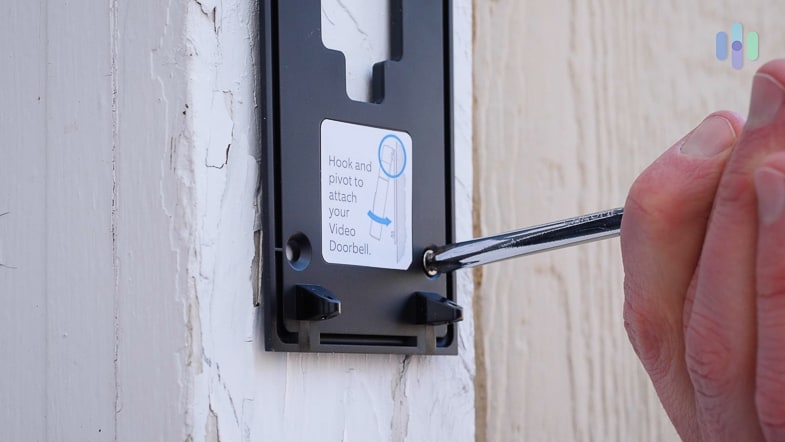 Who's the Winner?
This is a matter of preference. If you want professional installation, there are not a lot of options better than ADT. If you prefer to do things yourself or if you want to avoid installation fees, Ring Alarm's DIY setup is the way to go.
Customer Service and Support
Customer support is one of the often ignored factors that actually has a huge impact on your overall home security experience. Throughout the lifetime of your security system, you will inevitably have to contact support at some point, so picking a company with good after-sales support is necessary.
Customer service is a top priority for ADT. Yes, there are lots of negative customer reviews online and our experience with ADT support is hit or miss, but the fact that its customer support is available 24/7 invites confidence. You can contact ADT via phone or live chat at any time on any day of the week.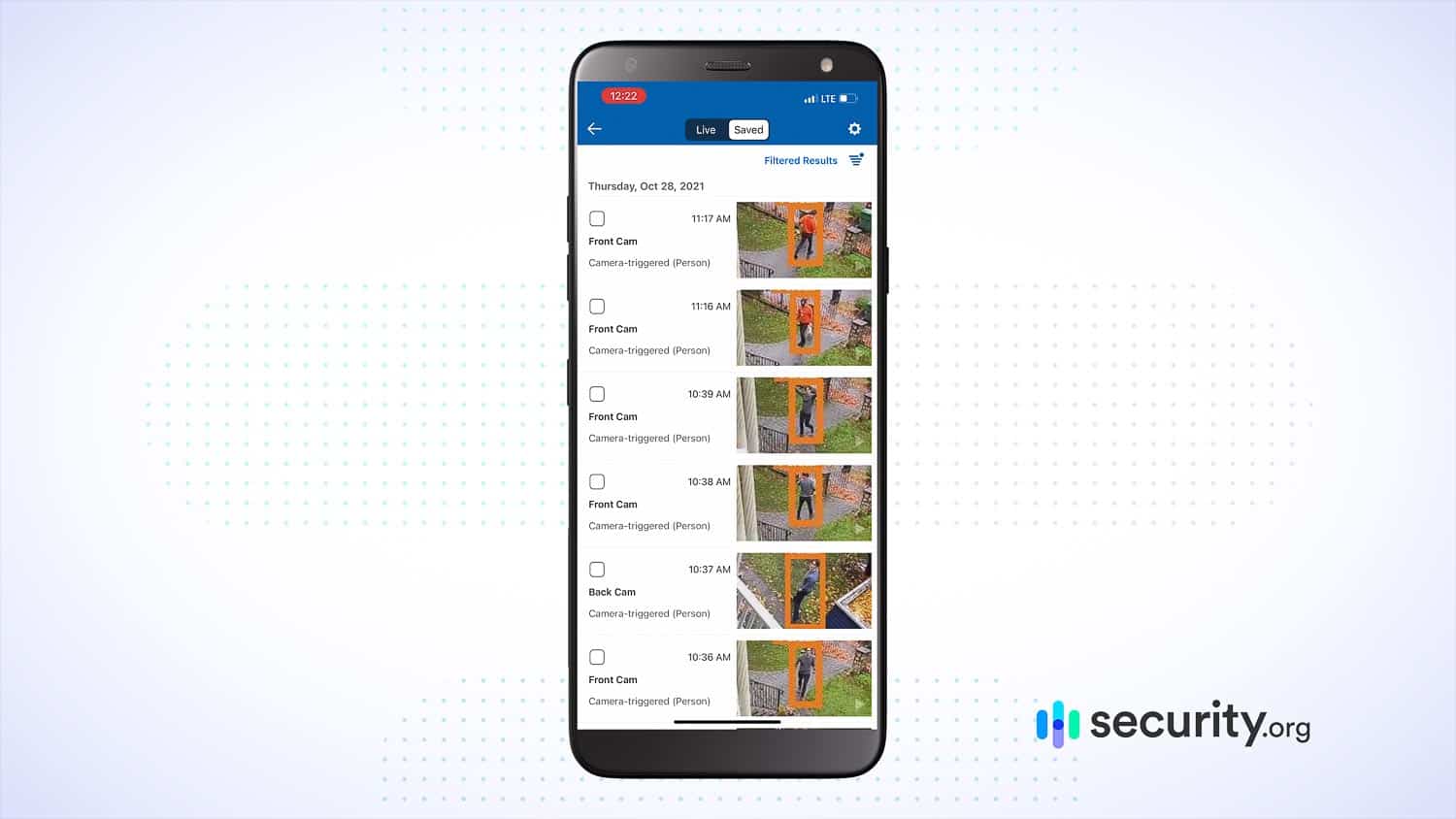 We also like that ADT has dealers all over the country, so it won't take too long to provide service if your system needs repairs.
Ring, on the other hand, has a strong online presence. Even though its live-chat support is not available 24/7 (only 5 a.m. to 9 p.m. MT), there are helpful tutorials on the Ring website. Plus, you can troubleshoot on your own since it's a DIY system. There's no need to wait for a technician to show up.
All Ring products are covered by a one-year limited warranty and a 30-day refund policy.
Final Words: ADT or Ring?
In the end, ADT and Ring Alarm are both exceptional security systems with top-notch features and tech. It all comes down to your preference.
Our pick is ADT. We like professional monitoring and the perks of security system installation done by the pros. ADT's security system tech is also superior to Ring Alarm's. We like controlling our system with our smartphones just as much as the next guy, but we prefer not having to pull out our phones all the time. That's possible with ADT's touch-screen control panel.
FAQs on ADT and Ring
Still having trouble choosing? These FAQs (and our answers) may help.