Frontpoint Security Deals and Sales
All of our content is written by humans, not robots.
Learn More
We like Frontpoint, but we like it even better when it's offering a great deal.
Can you really put a price on security? The answer, in our opinion, is yes.
We're not made of money. So, while we believe in getting the very best home security system we can afford, we also believe in taking advantage of absolutely every discount out there. Frontpoint has really good smart home security systems, but they're even better when they're discounted.
Let's see how we can save on top home security protection with packages so discounted you'll sigh in relief.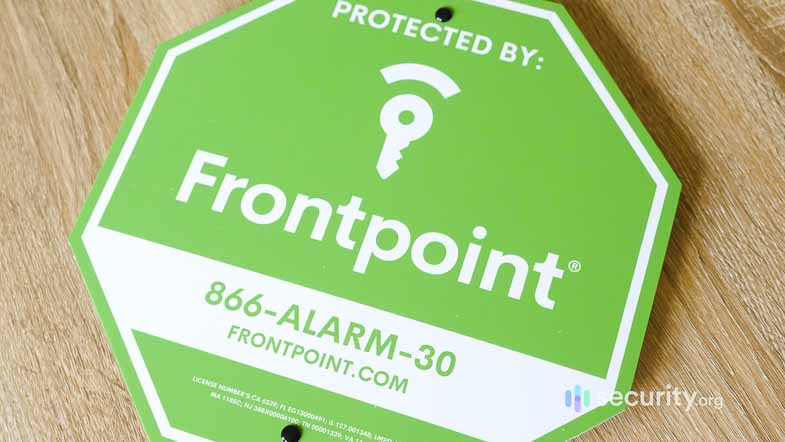 Frontpoint's Current Deal
As of June 2022, you can get all Frontpoint equipment for 35 percent off. Frontpoint will throw in a free doorbell camera as well.
That deal is available whether you're purchasing one of Frontpoint's equipment packages or building your own package from scratch. Best of all, you don't need any Frontpoint Security promo codes. You don't need to redeem any coupons. You don't need to send in any rebate paperwork.
The savings are instant and big, with packages starting at around $255 without any additional equipment.
| Frontpoint package | Equipment included | Regular price | Discounted price |
| --- | --- | --- | --- |
| The Starter Pack | 1 hub/keypad, 1 motion sensor, 1 door/window sensor, 1 free doorbell camera (using the FREEDBS code) | $402.96 | $129.00 |
| The Family Lookout | 1 hub/keypad, 1 motion sensor, 3 door/window sensors, 1 indoor camera, 1 keychain remote, 1 outdoor camera, 1 free doorbell camera (using the FREEDBS code) | $790.91 | $349.00 |
| The Home Shield | 1 hub/keypad, 1 motion sensor, 3 door/window sensors, 1 indoor camera, 1 smoke and heat sensor, 1 flood sensor, 1 free doorbell camera (using the FREEDBS code) | $678.91 | $269.00 |
Recently, Frontpoint created an Amazon store as well, so we're hoping to see it offer Prime Day deals this year. Prime Day 2022, which falls on July 12 and 13, is a two-day sale event exclusively for Amazon Prime members, so if you're one, check out Frontpoint's Amazon on July 12 and 13. That being said, Frontpoint hasn't had Prime Day deals in the past. We're keeping our fingers crossed, but we wouldn't be surprised if we didn't see deals from Frontpoint come Prime Day.
Additional Deals
When it comes to the big three annual retail days — Black Friday, Cyber Monday, and Prime Day — Frontpoint has offered some pretty sweet deals in the past.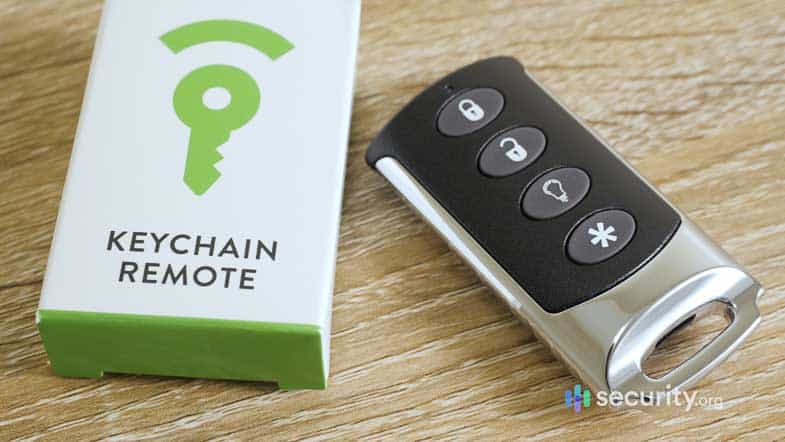 Black Friday and Cyber Monday
As we note on our page on Frontpoint's Black Friday and Cyber Monday deals, in 2018, the company gave all new customers a free hub and keypad plus $200 in equipment savings. Frontpoint's 2019 Black Friday and Cyber Monday sale was a bit more modest. Still, the company gave customers 15 percent off all sales. That savings didn't just apply to new customers, but to everyone.
Maybe we can blame it on the global pandemic, but unfortunately, Frontpoint didn't offer any special deals on Black Friday and Cyber Monday in 2020. Sure, we like that Frontpoint might surprise us with a sale in the middle of the year, but we also like knowing ahead of time that a deal is coming. Those special buying days are like Mardi Gras for security nerds like us. Here's hoping Frontpoint corrects this trend and gives us some nice surprises worth talking about this year.
Prime Day
Frontpoint hasn't offered any Prime Day deals for the last three years, but it has an Amazon store now, so who knows? Maybe this will finally be the year that we'll see Frontpoint offer Prime Day discounts.
That being said, even if Frontpoint doesn't announce Prime Day deals, check its website on July 12 and 13, the dates of Prime Day 2022. Frontpoint might have something else in store.
FYI: Prime Day is an annual event where Amazon Prime members can find deep discounts on products sold on Amazon.1
Group Discounts
Frontpoint doesn't have a great track record when it comes to group discounts. We can't find any evidence that it's ever offered discounts to students, seniors, or the military. It certainly doesn't offer any of these discounts now.
There is one discount you can count on when you purchase a Frontpoint security system, however. Almost every insurance company offers a significant discount on homeowners insurance for anyone with a security system. That being said, you don't have to buy a Frontpoint system to get this discount. Usually, insurance companies permit discounts from any security system brand.2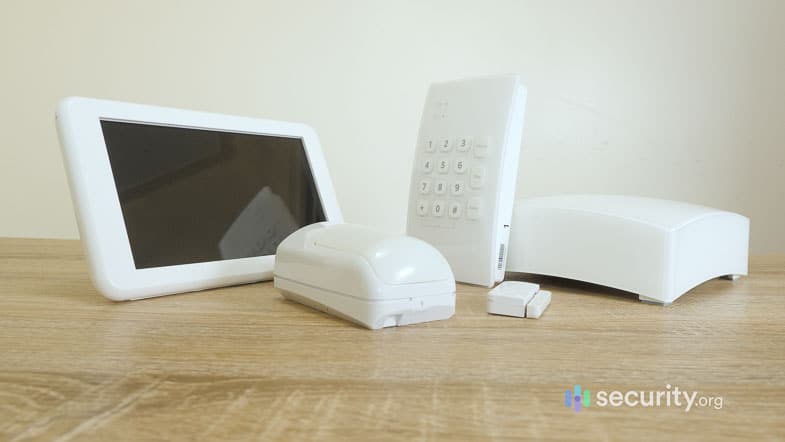 Frontpoint Overview
We really like Frontpoint home security systems, so much that we gave it 8.9 points out of 10 in our Frontpoint review. We also put it on our list of the best home security systems. We like that Frontpoint has DIY vs. professional home security installation, which saves us money.
In addition, Frontpoint offers fantastic customer service, like 24/7 phone and email support and an informative online help center. What we like best, though, is how well the Frontpoint system integrates with both Alexa and Google Assistant. That integration lets us control all our devices using just our voices. In fact, Frontpoint is one of the best security systems for Alexa!
Frontpoint's prices, though, can be a little steep. For example, the company's cheapest package costs over $400 on regular days, but with the current discounts, the price is cut down to $129. That's more than the advertised 40-percent discount, and the reason why we recommend buying around special days when Frontpoint has on-going deals.
Here's another thing: Professional monitoring is a requirement with Frontpoint, and there's only one plan available. The plan costs $49.99 per month. Compare that to SimpliSafe's overall price, which starts at just $17.99 a month for professional monitoring, or Ring Alarm's costs, which charges just $20 a month for 24/7 professional monitoring.
Frontpoint is certainly not one of the most affordable security systems, but keep in mind that that plan covers everything from professional monitoring to home automation and cloud storage for cameras. To make the most out of your Frontpoint subscription, we recommend building a smart home security system complete with cameras and smart home devices.