Protect America Security Systems
We created a customized system from Protect America, but how much did it cost?
Wireless, do-it-yourself installation
Smart home features and integrations
Low-cost professional monitoring plans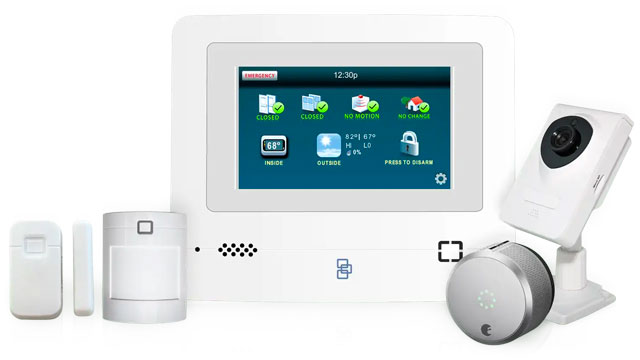 All of our content is written by humans, not robots.
Learn More
By

&

Last Updated
Nov 14, 2023
Protect America has been around for over 25 years, but they do more than just offer innovative and affordable home security solutions. They've also organized charitable projects1 and partnered with local police departments2 in various communities. That's when you know the company is fully committed to protecting homes and families across the country. With its veteran status in the market, Protect America continues to improve their security systems through cutting-edge technology and user feedback. To save you the trouble of scouring the internet for more information, this page outlines all the details on Protect America's products, from equipment and monitoring prices to features that we liked and disliked. We also determined how Protect America fares compared to other leading home security brands such as ADT, Frontpoint, and Vivint. So, let's dive right in!
How Protect America Stacks up to Other Top Brands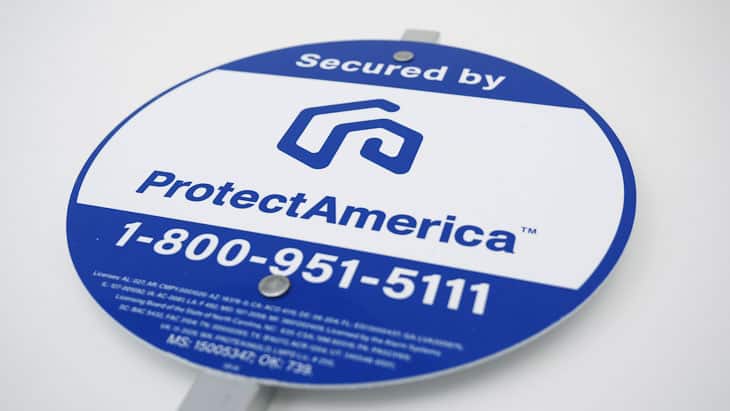 Before committing to a home security company, a great way to find out what the industry standards are is by comparing leaders in the market. We matched up Protect America with ADT, Frontpoint, and Vivint, all of which are household names which you can learn more about in our ADT testing, Frontpoint testing, and Vivint testing pages. ADT and Protect America both require the same contract length of three years whereas Vivint and Frontpoint do not employ long-term contracts and offer month-to-month plans instead. So if long-term relationships are a big fat "No" in your book, then steer clear of ADT and Protect America. However, homeowners may want to sign a long-term contract so they can lock in rates.
In the case of installation processes, Frontpoint and Protect America incorporate DIY installation whereas ADT and Vivint require professional installation with fees that range between $49 to $199 (although Vivint's fee is highly negotiable, in our experience; we ended up getting our installation for free!). What sets Protect America apart—we go into more detail about our experience later on—is that one of their technical experts will be on the phone to guide you through the installation process, so you're not completely installing the system on your own. We found the over the phone support to be very helpful, and it was totally on the house!
Now we look to monitoring costs, which could make or break your bank. ADT, Frontpoint, and Protect America require professional monitoring with price ranges of $30 to $60 per month, $45 to $50 per month, and $20 to $55 per month, respectively. Vivint offers self-monitoring alongside professional monitoring, but the catch is that there is no mobile app included with self-monitoring. We've definitely seen more affordable monthly rates for professional monitoring from other companies. Still, at least with Protect America, you have nine options to choose from, so it can work for a wide range of budgets.
Other Options to Protect Your Property
Protect America's free professional monitoring is one of its strongest selling points, but in terms of home security equipment and specifically cameras, it's actually pretty lacking. If you want a few more options to compare this security provider to, you should check out our three favorites below: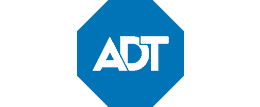 Protect America's Equipment Packages
What might come as a surprise is the fact that Protect America's equipment packages don't have upfront costs attached to them. Before we ordered our system, we perused their three-tier packages: Copper, Silver, and Platinum. We chose Copper since our house is fairly small and we found that nine sensors from the Silver package was too many. We also added an indoor camera and an August Smart Lock Pro, although Protect America didn't—or couldn't, we should say—help us set up the latter since it's a third-party smart home device. We should also mention that Protect America provides additional accessories for environmental monitoring for larger homes to bolster an all-encompassing home security ecosystem, but we chose to keep it fairly simple. Here's what's included in each package:
Equipment Pricing Analysis for Protect America
Package
What's Included
Backup Option
Monthly Price
Copper
Touchscreen control panel
Motion detector
Keychain remote
4 stickers for doors and windows
3 sensors for doors and windows
Yard sign
Landline
$19.99
Copper
Touchscreen control panel
Motion detector
Keychain remote
4 stickers for doors and windows
3 sensors for doors and windows
Yard sign
Broadband/Cellular
$41.99
Silver
Touchscreen control panel
Motion detector
Keychain remote
4 stickers for doors and windows
9 sensors for doors and windows
Yard sign
Landline
$37.99
Silver
Touchscreen control panel
Motion detector
Keychain remote
4 stickers for doors and windows
9 sensors for doors and windows
Yard sign
Broadband/Cellular
$49.99
Platinum
Touchscreen control panel
Motion detector
Keychain remote
4 stickers for doors and windows
14 sensors for doors and windows
Yard sign
Landline
$42.99
Platinum
Touchscreen control panel
Motion detector
Keychain remote
4 stickers for doors and windows
14 sensors for doors and windows
Yard sign
Broadband/Cellular
$54.99
If you'd like to add more accessories or the glass break detector, you can view individual pricing for each in the chart below:
| Equipment | Price |
| --- | --- |
| August Smart Lock Pro w/ Z-Wave | $229 |
| Motion Detector | $99 |
| Glass Break Detector | $99 |
| Keychain Remote | $49 |
| Door/Window Sensors | $39 |
| Amazon Echo Dot 3rd Generation | $29.99 |
| Yard Sign | $12 |
| Security Sticker | $2.25 |
If you're curious about our in-depth thoughts on Protect America's components and how well they performed, read our full review here.
A Breakdown of Protect America's Monitoring Plans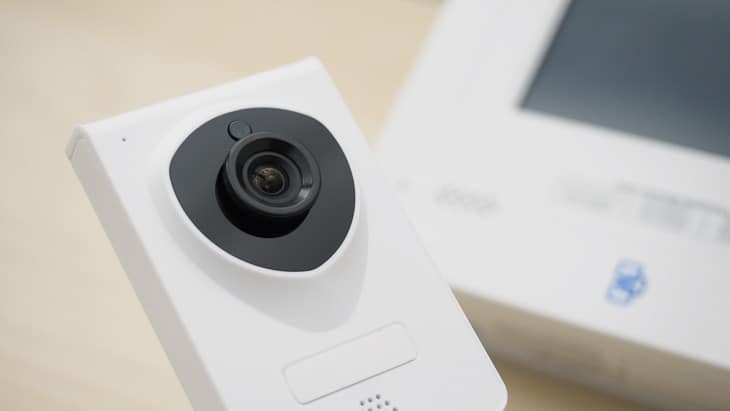 We should preface that Protect America does not offer self-monitoring as an option — you're stuck with 24/7 professional monitoring. So, what is professional monitoring, anyway? To put it into perspective, when we signed up for the basic cellular Copper package, one of Protect America's five monitoring stations notified us when they picked up a tripped sensor in our home. With our indoor camera, the monitoring team could view the live feed and determine whether they should contact the fire department, emergency medical services, or the police if we didn't make the decision right away. While no security company can guarantee they can prevent intrusions, with professional monitoring, someone will be on it as soon as an alarm goes off, even if you're busy.
The caveat with Protect America's monitoring plans is that we had to commit to a three-year contract term, especially if we wanted cellular backup, which would keep the system on even in a power blackout. Only after this initial term ends would we be able to choose a month-to-month contract. When we looked up the fine print of Protect America's contract terms,3 we discovered that canceling our contract early meant that we'd have to pay the remaining balance — basically our monthly monitoring fees times the number of months left in our term. As a solution, if we were to move at any point during the contract term, Protect America would transfer our system for free with a relocation key. In return, we just needed to update our personal and contact information (and not back out of the contract early, obviously).
Protect America includes free cloud storage with the HD indoor camera through the Alarm.com mobile app to balance the required long-term commitment. Like Protect America's other equipment, we didn't have to pay upfront costs for the camera (in other words, it was free), but we did have to pay an extra $7 per month for 24/7 video cloud recording.
Buyer's Tip: Haggle as much as you can! Prices are determined by your needs in a home security system. If you can find a lower price than what Protect America initially provides, they will offer a price match guarantee.
Where Protect America Shined the Most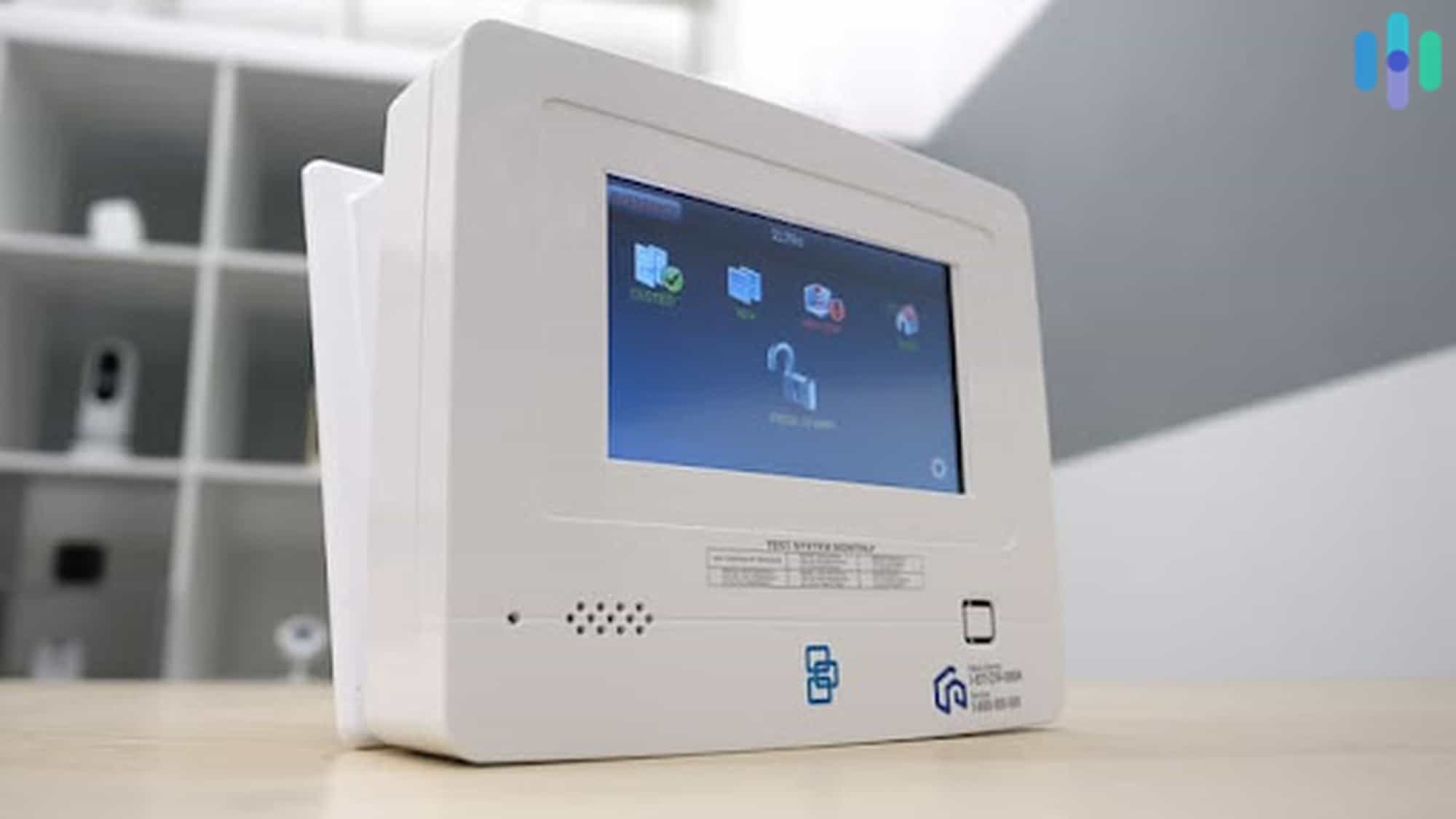 Affordable 24/7 Professional Monitoring: Monthly rates for Protect America's 24/7 professional monitoring start at a reasonable price and our rate was locked in once the contract was signed, so no price spikes here. We only had one indoor camera in our system, so we chose the basic cellular Copper package, which costs $41.99/month. We thought this was a steal considering Protect America doesn't charge upfront costs for equipment packages. Protect America's five redundant monitoring stations meant we wouldn't have any problems getting in touch with someone if one of the stations' power lines went out. We'd still receive notifications from another team, and from our experience, every person who reached out to us was incredibly polite and professional.
Excellent Customer Support: On that note of friendly professionals, it's not an exaggeration when we say we were blown away by Protect America's customer support. As soon as we received our package in the mail, one of their team members reached out to us via phone and motivated us to install the system right then and there. We were on the phone with them for about half an hour, every minute devoted to getting our system squared away and answering our questions with relentless patience. A survey reported that 84% of customers in 2019 pointed to customer service as one of the key factors in purchasing a product or service.

4

Had we known beforehand just how helpful Protect America's customer support would be, we would've jumped at the chance to sign up sooner!
Easy Installation at No Extra Cost: Gone are the days of professional installation; DIY installation is the name of the game now. When we set up our Protect America system with the guidance of one of their customer support team members, we connected the components with the touchscreen control panel and the mobile app. Our guide even asked us to perform tests for each component to ensure they were working properly. Needless to say, the installation process was the easiest and most thorough experience we had thus far. And we didn't have to pay an extra cent! Professional installation costs for home security systems typically range between $316 to $1,119,

5

so we wiped the sweat from our brow after learning just how cost-free and easy Protect America's installation turned out to be.
Amazon Alexa Integration: There were times when we had our hands full with groceries or couldn't find our keys in our bags, so who better to step in than one of the most popular voice assistants, Amazon Alexa?

6

By integrating Alexa with Protect America, coupled with an August Smart Lock Pro, we told Alexa to ask Protect America to lock or unlock our front door—hands-free. We also told Alexa to arm and disarm our security system and checked on the status on the Protect America mobile app. These integrations made our home feel more secure.
Pet-Friendly Motion Detectors: In our past experiences with motion detectors from other home security systems, we groaned whenever a notification popped up on our mobile app to let us know there was movement — only to find out it was our Cocker Spaniel, Scooter, sniffing around. When Protect America came into our lives, we breathed a sigh of relief when the motion detectors didn't send us false alerts because Scooter weighed less than 40 pounds. The pet-friendly aspect of the motion detectors brightened our view of Protect America overall; their products don't discriminate against furry friends!
Limited Lifetime Warranty on Equipment: We'd like to place emphasis that this warranty is free—no extra monthly charges. For the most part, Protect America's equipment felt sturdy in our hands when we installed each component, so we weren't too worried about any of them breaking easily. Even so, with the warranty, we'd be able to receive replacements if the equipment was defective or damaged by intruders for free, although we'd have to pay for shipping.
Integrating Smart Home Devices With Protect America
Smart home integration is the norm these days for home security systems, and Protect America employs voice assistants and third-party brands just like everyone else. We mentioned previously that we integrated Amazon Alexa, as well as our August Smart Lock Pro, with our Protect America system, and we have to say, witnessing how seamless and efficient our smart home devices worked together with our home security made our lives so much easier. We also tested the Alarm.com Smart Thermostat with Alexa and Protect America. We simply told Alexa to ask Protect America to set the thermostat to warm. Our Protect America system could even figure out whether we wanted our house to be cool or warm based on if we were home or not. Goodbye to wobbling toward the thermostat wrapped up in a burrito blanket!
Here's a complete list of smart home devices that integrate with Protect America:
August Smart Lock Pro
Kwikset Deadbolts
Yale Z-Wave Locks
Linear Garage Door Controller
Z-Wave Light & Appliance Module
Z-Wave Single Wall Outlet
GoControl Z-Wave Thermostat
At the moment, Google Assistant is incompatible with Protect America but we were nonetheless satisfied with the Alexa and Protect America combination.
FYI: Protect America's smart home automation, wireless cameras, and video doorbells only work with broadband or cellular monitoring plans, so if you want to utilize Amazon Alexa or Z-Wave technology, you're going to pay at least $41.99 per month for the broadband/cellular Copper package.
See how Protect America measures up in the industry
It's good to have options. See how Protect America compares to these top security system picks.
Is Protect America Worth It?
Protect America falls somewhere in the middle as far as our experience with the security system goes. We were fans of their superb customer support and had never experienced a DIY installation quite like theirs. It was like someone was holding our hand and walking us through a forest where we'd gotten lost, but we found the light (our security system functioning properly). We also loved that Protect America integrates with popular smart home devices such as Amazon Alexa, August Smart Lock Pro, and Kwikset deadbolts.
The absence of upfront costs was undoubtedly a head-scratcher for us, but when we later found out about the three-year contract requirement, we had an "ah, there it is" moment. While the professional monitoring prices aren't the cheapest out there, we couldn't complain about the variety of backup options—landline, broadband, and cellular.
We recommend Protect America for those who don't mind being in a long-term binding contract and live in larger houses where you can make the most out of the system's plentiful components. For what it's worth, three years can go by in the blink of an eye.