Arlo Ultra 4K vs. eufyCam E
These outdoor cameras are pricey, but which one is more worth its high cost?

Best Field of View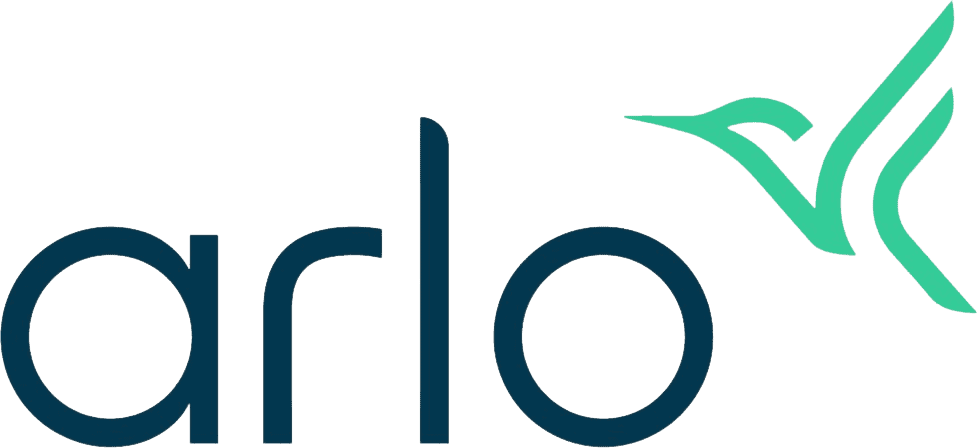 Color and infrared night vision
4K video display, twice as many pixels as 1080p HD
Person, package, vehicle and animal detection available with Arlo Smart subscription
Best App
100-decibel siren built in
1080p resolution
$2.99 month for 30 days of cloud storage
When it came to choosing our home's indoor/outdoor security cameras, there were many factors to consider. We wanted something that withstood the seasons and still gave us that quality video, audio, and night vision we expected from a solid security camera. We also had to think about the system's smart platform integrations, artificial intelligence capabilities, convenience, and overall value. Where did we start? With our Necessary Features Test, of course.
In this review, we compared the Arlo Ultra 4K camera to the eufyCam by assessing how each product held up to specific sections of our Necessary Features Test. Although these cameras looked similar, we discovered that there were some key differences between them. We detailed these differences in the next few sections.
Arlo Ultra 4K vs. eufyCam E Design
Each camera offered some unique design features.
Arlo Ultra Design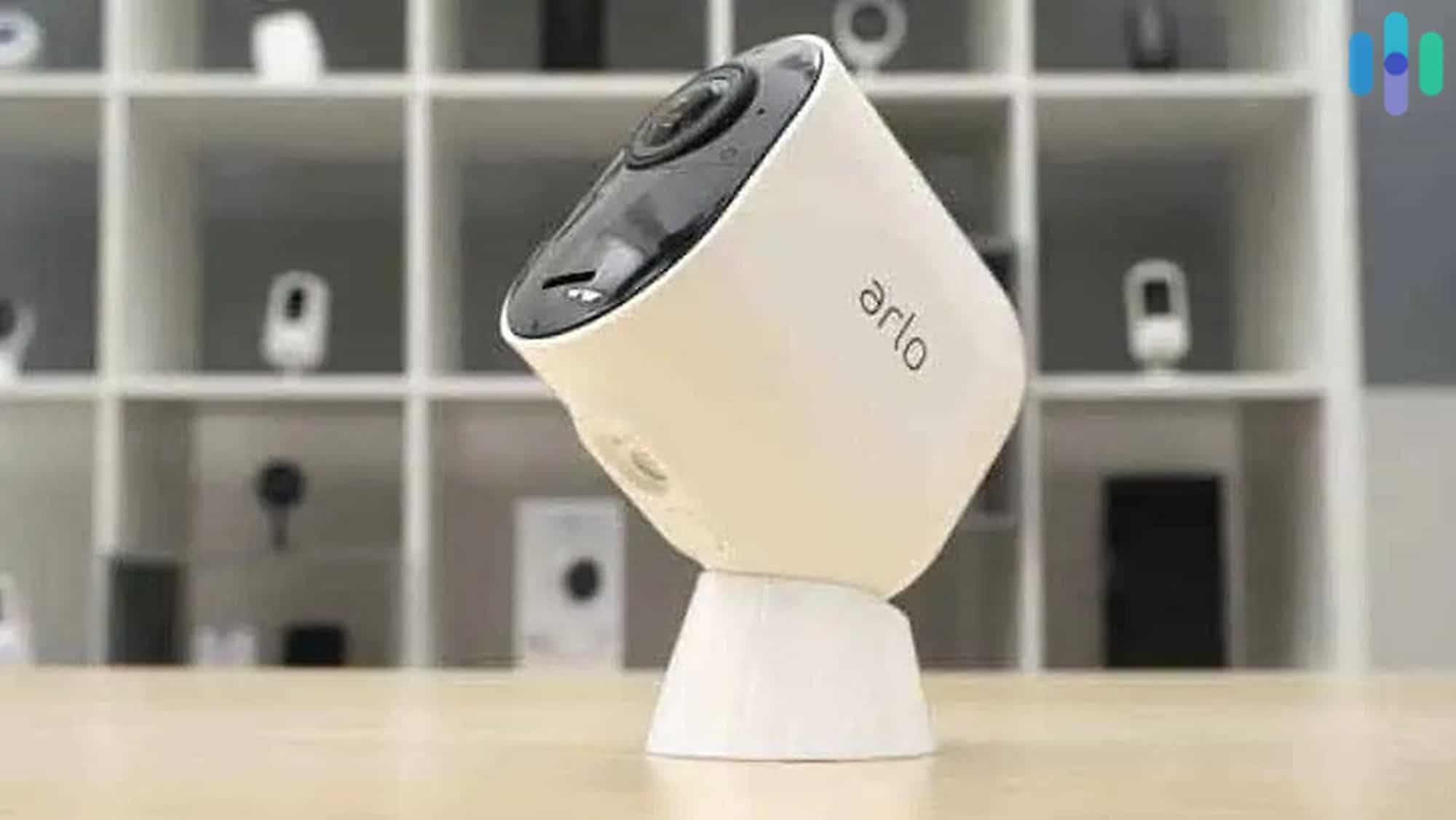 We admitted that the Arlo Ultra 4K resembled both the eufyCam E and Arlo Pro 2. They all had a very minimalist and sleek look. We liked this. but we wished the lens on the Arlo Ultra 4K was set in the camera rather than protruding out. The Ultra also had a motion-activated spotlight and a built-in siren. The camera was wireless and had a magnetic mount for easy installation. In fact, the mount also charged the camera's removable battery. Like any Arlo product, we needed the Arlo hub to make it work.
One thing we always looked into when we reviewed wireless cameras was battery life, which turned out to be pretty disappointing with the Arlo Ultra. Its battery life was incredibly short, and it lost about 25% of its life within a day. That meant we had to change the battery every four days, which was a huge inconvenience. We also had some major usability issues with Arlo Ultra.
eufyCam E Design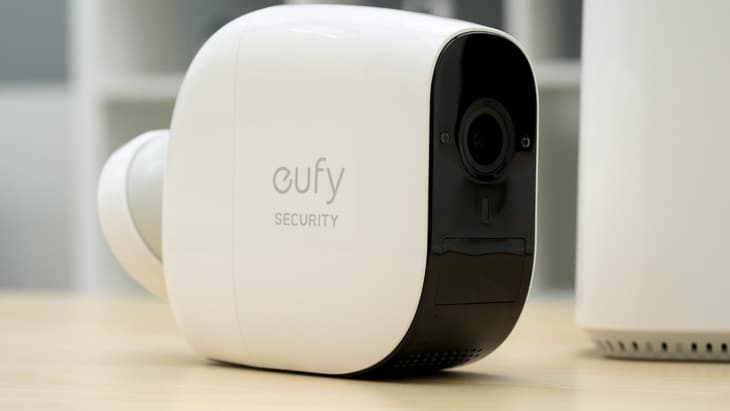 We wondered if we were seeing double. Again, the eufyCam E had a pretty similar look to both the Arlo Ultra and the Arlo Pro 2. Another thing the eufyCam E had in common with the Ultra was that it required a hub called the HomeBase Kit.
One really cool feature of the eufyCam E was its one-year battery life. Even we thought that was a long time, and we'd seen some very state-of-the-art products! The camera came with a mount so we could screw it on any flat surface, plus it had a slot for a micro-SD card so we could store footage locally. Finally, the eufyCam E had a 100-decibel siren built in, about as loud as a rock band or a jackhammer.
Installing the Arlo Ultra 4K vs. eufyCam E
When it came to installation, we installed both cameras ourselves. What we wanted to know which one was easier and  least time-consuming to put together. Read on to find out how it went!
Installing the Arlo Ultra 4K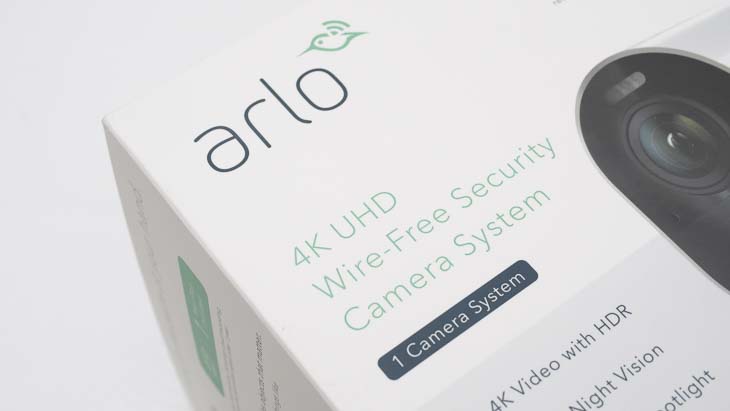 Installing and using the Arlo Ultra 4K was a pretty arduous process. One of its major drawbacks was its limited battery life. The camera lost about a quarter of its battery life in a few days, which meant we had to charge its battery every four days. We also had some pretty big connectivity issues, especially when we tried to livestream footage. Overall, we had to give the Arlo Ultra 4K half marks for its convenience.
Installing the eufyCam E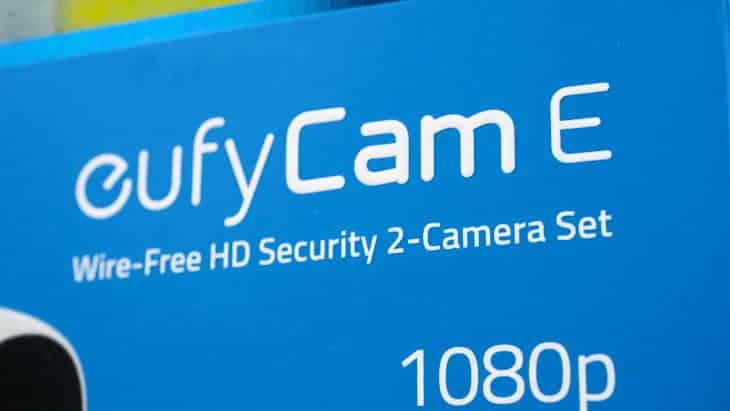 Setting up our eufyCam E was a three-part process. First, we downloaded the Eufy Security app, which guided us step by step through the installation. Next, we plugged in the HomeBase to power and the router with the ethernet cable. We performed a firmware update then added our eufyCam E to the HomeBase. Next, we mounted our camera magnetically, but we could have also managed with the outdoor mount. The camera was wire-free, making installation a breeze. All in all, installing the eufyCam E was much easier than installing the Arlo Ultra 4K.
Key Similarities of Arlo Ultra 4K vs. eufyCam E
During our research, we also identified a variety of similarities between Arlo Ultra and the eufyCam E.  Of course, our Necessary Features Test helped us get to know the cameras even more in terms of video, audio, night vision, storage, smart platform integration, artificial intelligence, convenience, and overall value.
Indoor/ Outdoor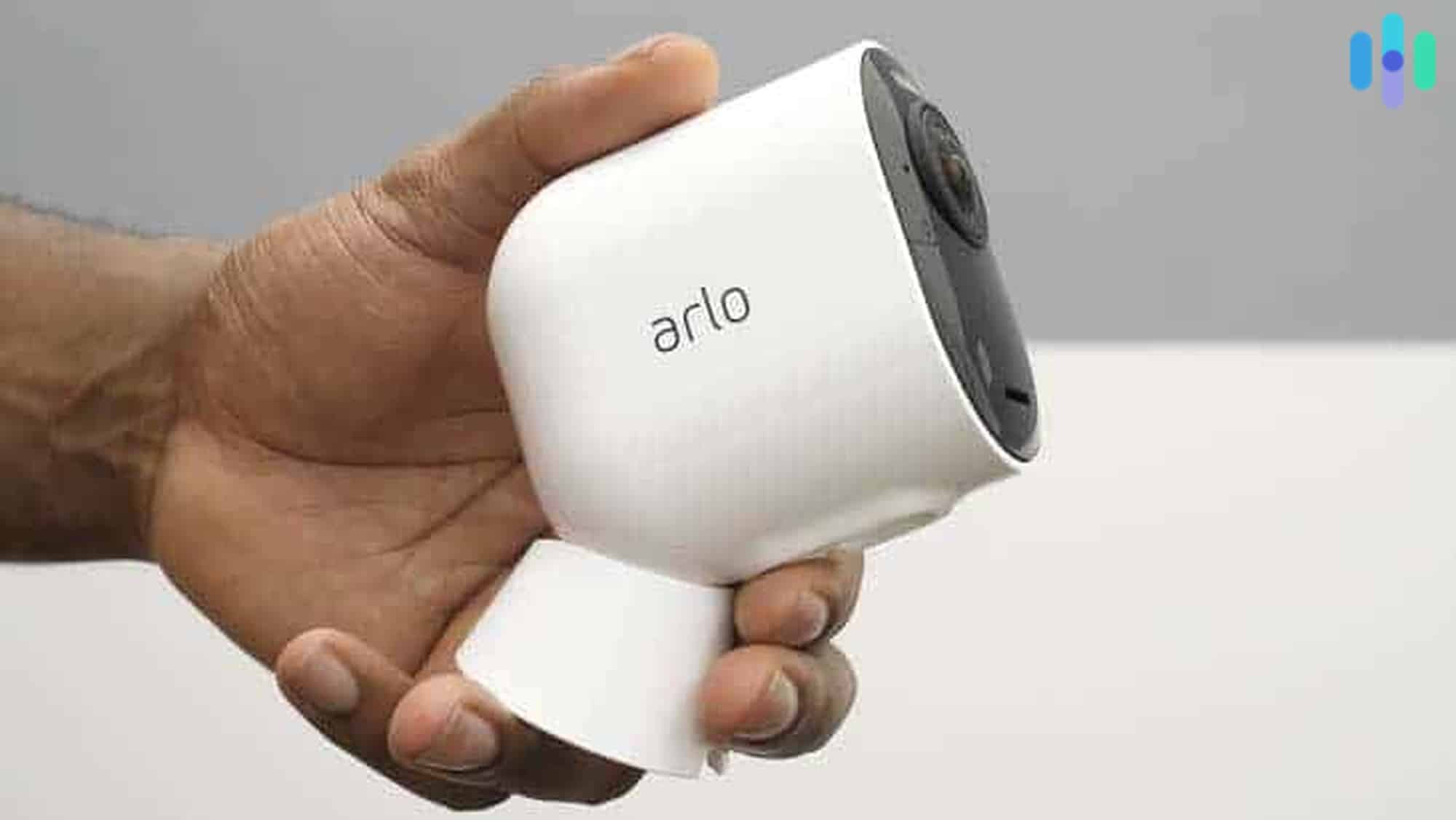 We appreciated that both cameras were weatherproof, which allowed us to use them indoors or outdoors.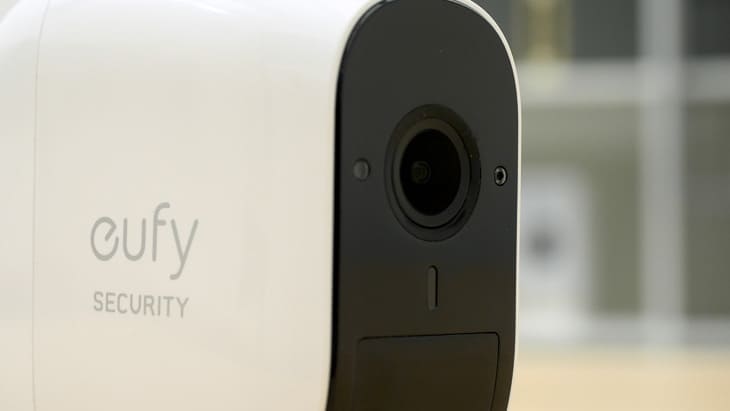 A shared IP rating of 65 meant they were 100% dust-tight and functioned normally after being sprayed with water jets. Basically, as long as we didn't dunk either camera in water, they continued to work. Great for all seasons, the eufyCam E also had a huge temperature range, from negative four to 122 degrees Fahrenheit.
1080p HD Video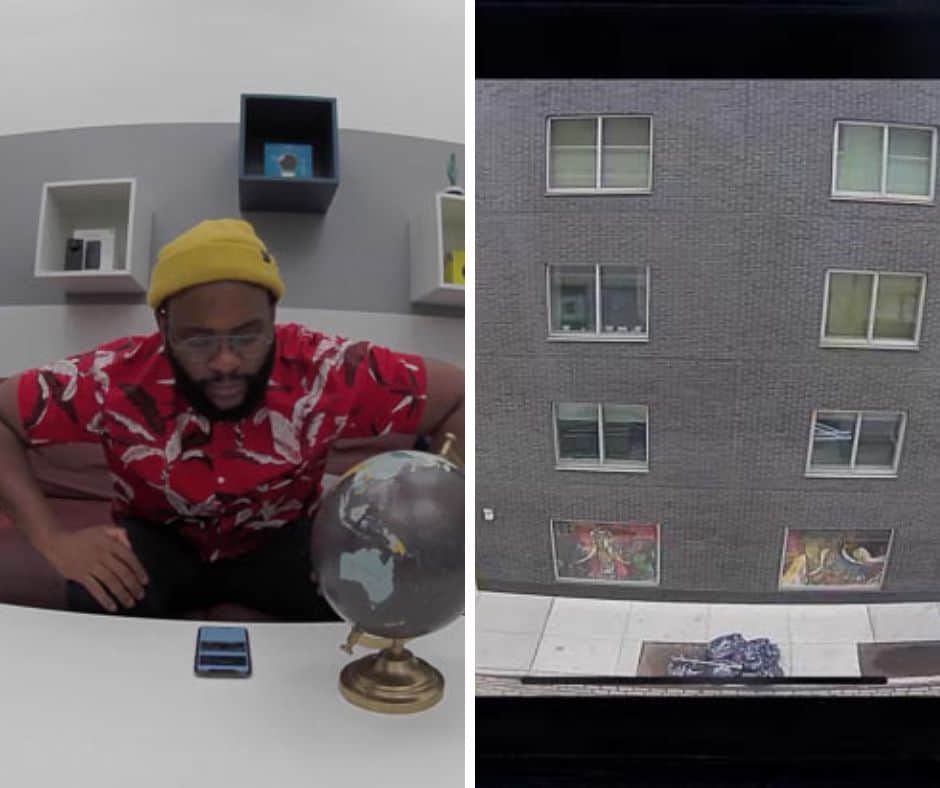 Both cameras had the industry standard for video display, 1080p HD, although the Arlo Ultra was supposed to work in 4K. Given the exorbitant price of the Arlo Ultra 4K (and the fact that we had to pay an extra $1.99 a month per camera to even get the 4K recording), we found it rather ridiculous that we couldn't get it in 4K. Nevertheless, we were still happy with its video display in general.
Fields of Zoom
Unfortunately, neither camera could zoom, so we were not always able to see the level of detail we wanted, especially if the camera was outdoors.
Two-way Audio
With both the Arlo Ultra or the eufyCam E, we were able to speak directly to whoever we were recording, which came in handy when we wanted to talk to someone from another room or if we needed to scare away potential intruders.
Infrared Night Vision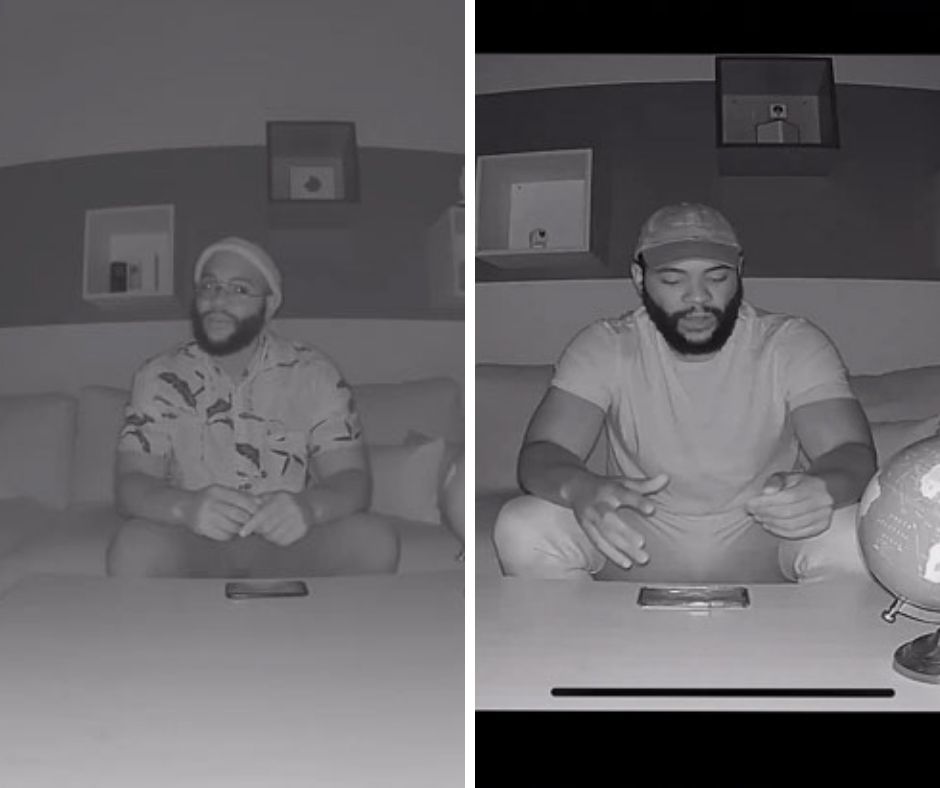 Both cameras offered our preference for night vision, infrared. We preferred infrared over color night vision from a bright white light because it was much less conspicuous. Plus, we still got awesome visibility (see our above photo), a win-win! Overall, we were more impressed with the eufyCam E's infrared night vision, as it produced a clearer image. But the Arlo Ultra had one night vision feature that the eufyCam E lacked, which we talked more about it the 'Cloud Storage' section.
Cloud Storage
Arlo Subscriptions
| | Arlo Basic | Arlo Smart | Arlo Smart Premier | Arlo Smart Elite | Premium Video Recording Add-on |
| --- | --- | --- | --- | --- | --- |
| Amount of Cloud Storage | 0 Days | 30 Days | 30 Days | 60 Days | Continuous recording for 14 days or 30 days |
| 4K Cloud Recording | No | No | No | No | Yes |
| Advanced A.I. Detection | No | Yes | Yes | Yes | Yes |
| Max Amount of Cameras | 5 | 1 per add-on subscription | 10 | 20 | 1 per add-on subscription |
| Monthly Price | $0.00 | $2.99 | $9.99 | $14.99 | $1.99 |
While both cameras offered local storage, Arlo through the hub and the eufyCam E through an included 16 GB micro-SD card, neither company gave us cloud storage for free.
eufy Cloud Storage Options
| | Basic | Premier |
| --- | --- | --- |
| Maximum Number of Cameras | 1 | 10 |
| Days of Cloud Storage | 30 | 30 |
| Monthly Price | $2.99 | $9.99 |
| Annual Price | $29.99 | $99.99 |
| Annual Savings | $5.89 | $19.89 |
Instead, we paid $2.99 a month for 30 days of cloud storage with per camera with each company. Alternatively, both companies said we could have paid $9.99 a month for 10 cameras.
Amazon Alexa Integrations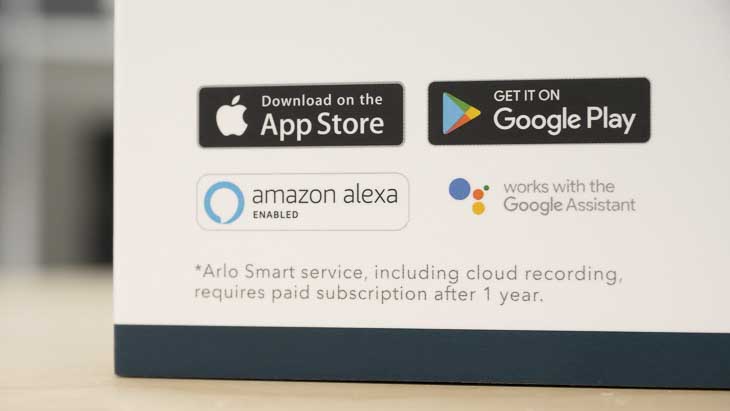 For our Amazon ecosystems, both the Ultra and the eufyCam E were good choices. Once we connected everything, we could tell our cameras to record using our voices only.
Local Storage
Finally, both cameras offered local storage completely free. We used the Arlo hub and Arlo Ultra to access our Arlo storage, and the eufyCam E came with a 16 GB micro-SD card, which held about a year's worth of footage. At this point in are evaluation, the two cameras were tied for storage. Then, we moved on to our cloud storage evaluation and final verdict.
Key Differences of Arlo Ultra 4K vs. eufyCam E
Of course, the differences between the two cameras were ultimately what influenced our final buying decisions, and these cameras were different in a lot of ways.
Fields of View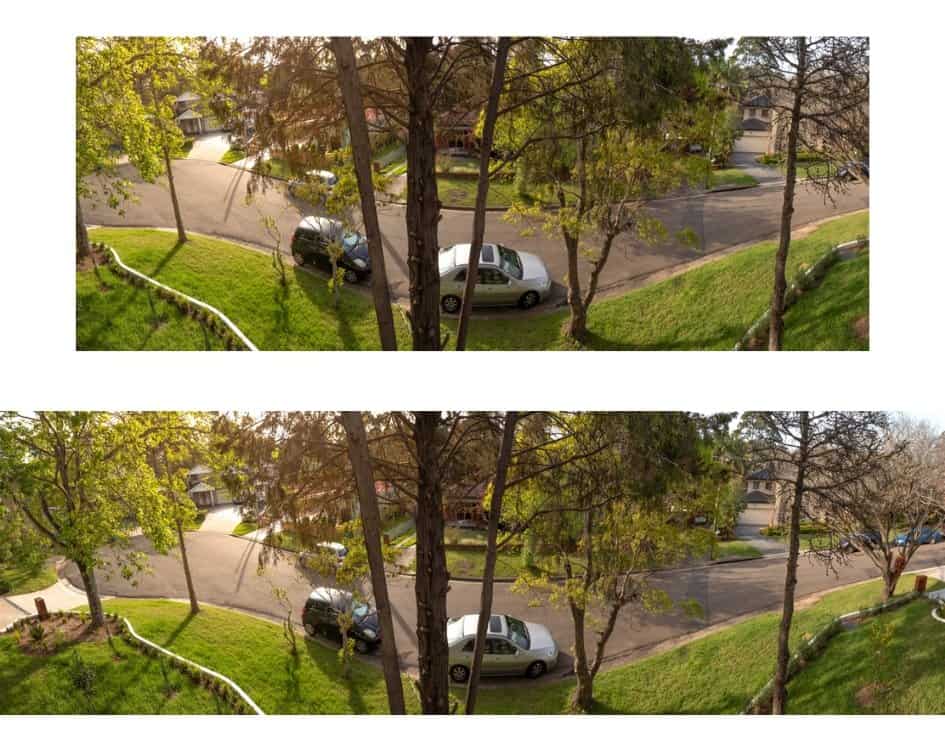 One of the best things about the Arlo Ultra was its 180-degree field of view, the widest view possible. The eufyCam E also had a wide field of view although it was 40 degrees more narrow than the Arlo Ultra. Despite their lack of zoom, we were really happy with the video quality of both cameras. Still, Arlo Ultra was the obvious winner for this section.
Color night vision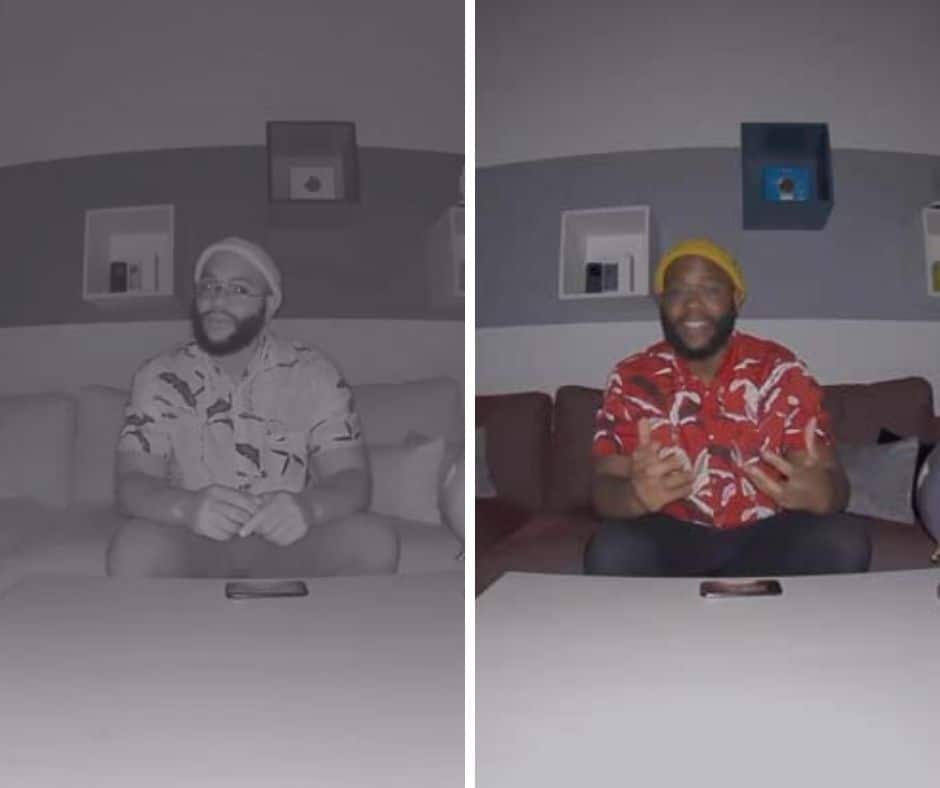 Only the Arlo Ultra offered color night vision in addition to infrared. We expressed in many of our other camera reviews that color night vision wasn't our favorite. After all, if we were recording someone at night, we usually didn't want them to know about it! Nonetheless, we were okay with the Arlo Ultra's night vision, as infrared was also offered.
Google Assistant Integration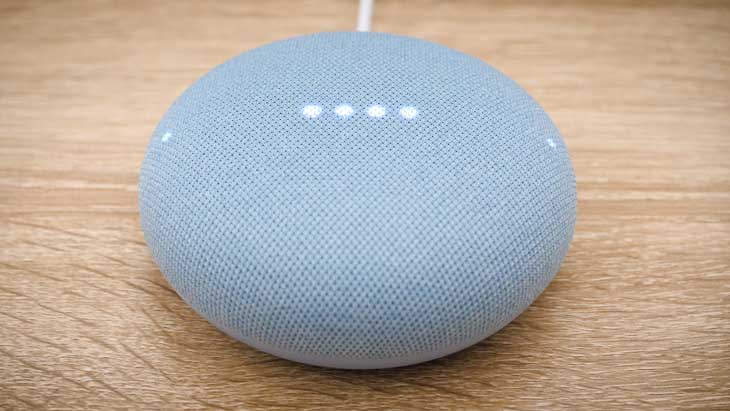 Arlo Ultra integrated with Google Assistant and Amazon Alexa while the eufyCam E only integrated with Amazon Alexa. Unfortunately, neither of the cameras worked with Apple HomeKit or Microsoft Cortana, but that wasn't unusual for the majority of security cameras.
Person Detection

While the eufyCam E didn't offer person detection, the Arlo Ultra came with a year of Arlo Smart Home, which included person detection, package detection, vehicle detection, and even animal detection. Ultra's A.I. capabilities really impressed us. It was this new technology that led to stronger, more specific notifications, which made our lives that much easier.
Value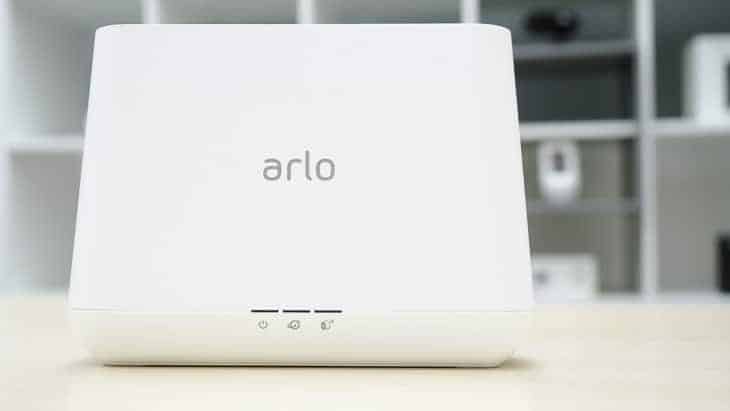 The Arlo Ultra was one of the most expensive security cameras we'd reviewed, at $299.99, $399.99 if we hadn't already had an Arlo hub. The eufyCam E, on the other hand, was priced far more reasonably at $179.99. However, we still had to purchase a HomeBase, which raised the total price for the eufyCam E to $237.99.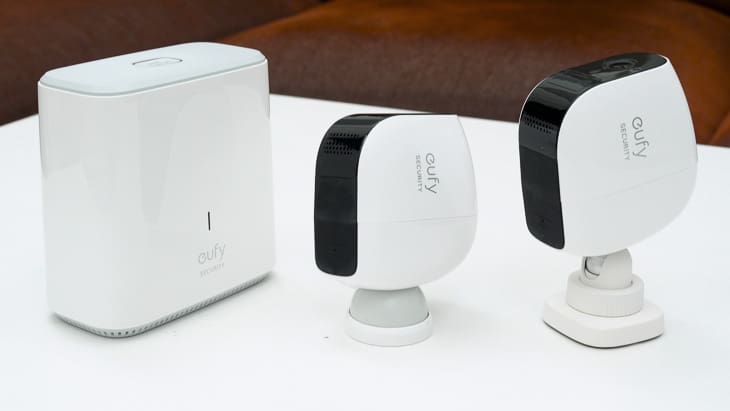 No matter which way we sliced it, the Arlo Ultra costed us more than the eufyCam E. We thought the Arlo Ultra was quite overpriced for a camera that didn't actually shoot in 4K. So despite Arlo's premium features, we still thought the eufyCam E was a better deal.
Arlo Ultra 4K vs. eufyCam E Applications
We believed that a user-friendly mobile app was a big part of what made a security camera or system 'smart.' That was why we did some research on the apps for both the Arlo Ultra 4K and eufyCam E. We were very interested to see how they compared.
The Arlo App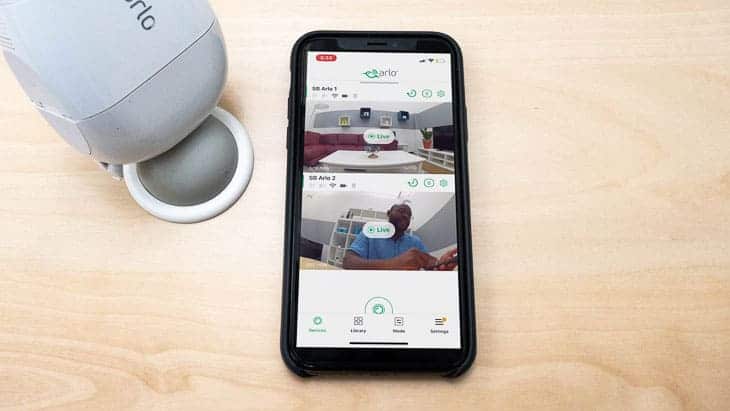 From the Arlo app, we livestreamed footage, controlled any connected devices, spoke through two-way audio, connected to Amazon Alexa or Google Assistant, received notifications, or viewed cloud storage. The app had awesome ratings, a 3.9 from the Apple store and a four stars rating on the Google Play store.
The Eufy Security App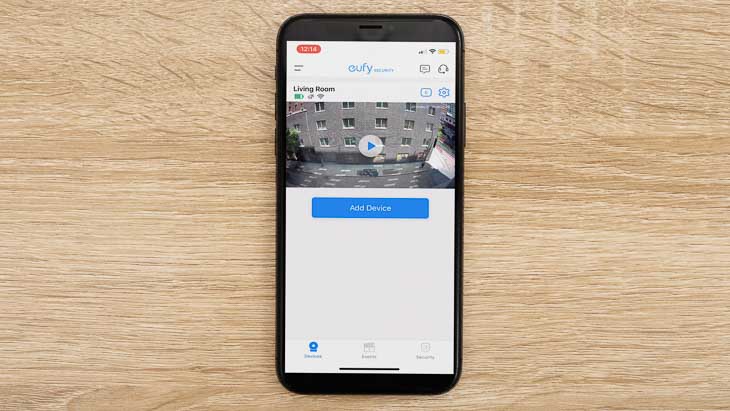 The eufy Security app had the exact same capabilities as the Arlo app, but with the eufy app we also set schedules in advance for when we wanted our system to arm and disarm. Both iPhone and Android users loved using the Eufy Security app, giving it a 4.3 and four-star rating, respectively.
Top App
Although both cameras had user-friendly apps, the Eufy Security app had a slightly better app for iPhone users. The cameras tied for Android apps.
Recap of Arlo Ultra 4K vs. eufyCam E
Overall, it was pretty clear that the Arlo Ultra 4K offered more than the eufyCam E, including a wider field of view, color night vision, free cloud storage, and more. On the other hand, it costed over $100 more than the eufyCam E. For us, it really came down to whether we wanted premium features or an affordable price.
Arlo Ultra 4K vs. eufyCam E FAQs