Best 4K Home Security Cameras of 2023
Security cameras are our specialty, and these devices are the best available online today.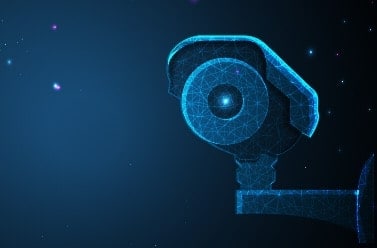 It wasn't too long ago when 4K became the gold standard of shooting cinematographic videos, but now, even security cameras can shoot as clearly. And why not? All security cameras should be able to capture details clearly, and with four times as many pixels as 1080p HD cameras, 4K cameras produce clearer, more detailed footage.
Having tested dozens of security cameras— several of them with 4K resolutions— we decided to put together a list of the best 4K cameras on the market using a methodology we devised. However, before we get to that, can your internet handle 4K camera live streams? Check the table below to find out, and if the answer is yes, read on for more details about our top picks.
| Our top 4K camera picks | Upload speed requirement |
| --- | --- |
| Swann 4K Cameras | 8 Mbps |
| Arlo Ultra 4K | 3 Mbps |
| Nest Cam IQ Indoor | 4 Mbps |
| Nest Cam IQ Outdoor | 4 Mbps |
Comparison of the Best Security Cameras
| System | Lorex | Swann SWDVK-445802V | Nest Cam IQ Indoor | Nest Cam IQ Outdoor | Arlo |
| --- | --- | --- | --- | --- | --- |
| Ranking | 1st | 2nd | 3rd | 4th | 5th |
| Ratings | 9.6/10 | 8.1/10 | 9.2/10 | 9.2/10 | 8.8/10 |
| Price | Starts at $49.99 | Camera systems start at $329.99 | $299.00 | $399.00 | Starts at $299.99 |
| Usage | Indoor/Outdoor | Indoor/Outdoor | Indoor | Outdoor (IP66 Rating) | Indoor/Outdoor |
| Viewing Resolution | 4K with 8MP sensor | 4K | 1080p HD with a 4K image sensor and HDR | 1080p HD with a 4K image sensor and HDR | 4K with HDR |
| Field of View | 130 degrees | 90 degrees | 130 degrees | 130 degrees | 180 degrees |
| Night Vision | Color and infrared depending on the camera model | Color and infrared depending on the camera model | 940 nm infrared night vision | 850 nm infrared night vision | Color night vision with spotlight and infrared night vision |
| Audio | Two-way on some camera models | One-way | Two-way audio | Two-way audio | Two-way audio |
| Wired/Wireless | Both | Both | Plugged into power but uses Wi-Fi | Plugged into power but uses Wi-Fi | Battery-powered and wireless |
| Battery Life (if applicable) | Up to nine months | n/a | n/a | n/a | Up to six months |
| Video Storage | Local and Cloud | Local and Cloud | Cloud | Cloud | Local and Cloud |
| Local Storage | DVR, NVR, or Micro-SD card depending on the camera model | DVR, NVR, or Micro-SD card depending on the camera model | n/a | n/a | Micro-SD card or USB drive if paired with an Arlo Smarthub |
| Free Cloud Storage Features | Two-days of backup video recordings | Seven-day event history | Three-hour event snapshot history | Three-hour event snapshot history | n/a |
| Premium Cloud Storage Price | $3.49 for 30 days of backup video recordings | Starts at $4.99 per month for 30 days of video history | Starts at $6 per month for 30 days video history | Starts at $6 per month for 30 days video history | Starts at $4.99 per month for 30 days video history |
| Continuous Recording | Yes | Yes, via DVR, NVR, or micro-SD card | Yes, with Nest Aware Plus ($12 a month for 10 days worth of footage) | Yes, with Nest Aware Plus ($12 a month for 10 days worth of footage) | Yes, with a Continuous Video Recording Plan ($9.99 a month for 14 days worth of footage) |
| Artificial Intelligence | Person detection and facial recognition depending on the camera model | Face detection, Perimeter intrusion detection, Static object (i.e. package) detection, Heat sensing motion detection | Person detection, Supersight, Sound detection with paid plan, Intelligent alerts with paid plan, Facial recognition with paid plan, Activity zones with paid plan | Person detection, Supersight, Sound detection with paid plan, Facial recognition with paid plan, Activity zones with paid plan | Person, vehicle, and object detection with paid plan, Activity zones with paid plan |
| Smart Platform Integrations | Alexa and Google Assistant | Alexa and Google Assistant (depending on camera models) | Alexa and Google Assistant | Alexa and Google Assistant | Alexa, Google Assistant, and Siri |
| Extra Features | Motion-activated lights, Siren | Search recorded clips using activity zones to find events faster, Massive local video backup with an NVR or DVR hard drive | Noise and echo suppression | Noise and echo suppression | Smart siren, Weather-resistant |
| Read Review | Lorex Review | Swann SWDVK-445802V Review | Nest Cam IQ Indoor Review | Nest Cam IQ Outdoor Review | Arlo Review |
Note: Not all 4K cameras were created equally. Some have wider fields of view, better zooming capabilities, and longer night vision range, so be sure to check out those specs as well.
Summary of the Best 4K Security Cameras
A Detailed Look at the Best 4K Security Cameras
1. Lorex - Most Options of any 4K Camera

Lots of Choices

Lorex is teeming with security camera options. In fact, out of all the brands we have reviewed, it has the widest selection of 4K security cameras. There are 4K cameras that connect to Wi-Fi directly and use an app for monitoring, 4K cameras that record locally to a DVR or NVR, and even 4K cameras that run on batteries and are completely wire-free.

Better still, you can mix together cameras with different resolutions, so if your network is not yet ready to support 4K streaming with multiple cameras, you can buy lower-resolution cameras for areas that don't need 4K video quality.

Commercial-grade Cameras

Originally, Lorex only made commercial-grade cameras, and even though they've begun to market to homeowners in recent years, their equipment is still up to the same exacting standards of professional security systems. You'll find lots of competitors who offer relatively cheap plastic-encased cameras. Not Lorex. All their cameras are encased in metal. In fact, many of their outdoor cameras are even rated up to IP67. For those who may not know, IP67 means the camera is dust-tight and can withstand submersion in up to a meter of water for 30 minutes.

No Monthly Fees

One of the best things about Lorex cameras is that once you've paid for your equipment you're done. Lorex doesn't offer a monitoring service, so you never have to worry about monthly fees. Even storage is free. For those who opt to use cloud storage rather than DVR, NVR, or an SD card, Lorex even offers free cloud storage with up to two days of video backup. If that's not enough for you, you can pay for 30 days worth of storage, but even for that Lorex charges just $3.49. Of course, we don't recommend going without monitoring altogether. We're happy to say, though, that Lorex cameras are compatible with virtually every other security system on the market. That means you should have no trouble finding one that will satisfy your monitoring needs.

2. Swann SWDVK-445802V - Most Affordable 4K Camera

Pros

Affordable
Stores rolling videos locally
Face, perimeter intrusion, and package detection
Seven days free cloud storage

Cons

Limited viewing angle on most 4K cameras
Susceptible to power outages
Low mobile app ratings
Confusing product lineup

Swann Cameras Video Quality

Swann offers several 4K cameras, and while we didn't get the chance to test all of them, we purchased two of the most popular 4K cameras from Swann. The first one was the PRO-4KMSB Thermal-Sensing Security Camera, which was pretty basic in terms of features but proved great for outdoor surveillance. It had a narrow 90 degrees viewing angle, so we had to place it high up to make sure it covered our apartment's stoop. But it had an impressive night vision range that could see up to 150 feet in total darkness using infrared LED lights. The second one was the NHD-885MSFB Spotlight IP Security Camera. It had the same 4K resolution as the first one and a slightly wider but still quite narrow 93 degrees field of view. But unlike the other Swann 4K camera, it could use both infrared night vision and its built-in spotlight to see at night.

Swann Camera

Customizable Camera Systems

The Swann cameras we tested were not as flashy as those from its competitors in the sense that they didn't have as many smart features. However, we knew that we could count on Swann if we needed a versatile camera system. For example, we customized our Swann system to include a basic 4K camera, a 4K camera with a built-in spotlight, and a couple of 1080p HD cameras. The two 4K cameras stood guard outside our apartment. And because we wanted to save money and didn't need 4K cameras throughout, we opted for 1080p HD cameras for indoor use. That's one of the best things about a Swann system. There were tons of varying camera options and many of them were able to work together to create a custom-tailored camera system.

Choice Between Local Storage, Cloud Storage, or Both

With Swann, we didn't run out of options when it came to video storage. Their 4K camera systems came with a Digital Video Recorder (DVR) or Network Video Recorder (NVR) equipped with a hard drive for local video storage. Some camera models had a built-in micro-SD card slot as well. Both options provided plenty of storage for 24/7 continuous recording, which was fitting given that one 4K camera can fill a 120 GB storage per day.1 Select cameras, DVRs, and NVRs also connected to Swann's cloud service, which they used to backup short clips of motion events. Those that worked with the cloud service stored event videos for seven days for free. If possible, we recommend using both local and cloud storage, with the hard drive as your main storage medium and the cloud as backup in case something happens to the DVR or NVR.

3. Nest Cam IQ Indoor - Best Indoor 4K Camera with Artificial Intelligence (Discontinued)

Pros

Built-in person detection
Doubles as a Google Assistant smart speaker
Cloud storage as low as $6 per month for all Nest cameras
Highly rated mobile app

Cons

Expensive
Features like facial recognition require a Nest Aware subscription
Free cloud storage stores event snapshots only
Viewing and recording resolution capped at 1080p HD

Note: The Nest Cam IQ Indoor has been discontinued by Google Nest, and it was replaced by the Google Nest Cam (indoor, wired). While the latter is not a 4K camera, it comes pretty close in terms of video quality thanks to a feature called HDR, which balances the video to capture clear videos throughout entire frames. And like the Nest Cam IQ, the Nest Cam (indoor, wired) offers the same artificial intelligence features.

1080p HD Resolution with Supersight

The Nest Cam IQ Indoor was not quite a full-fledged 4K camera as it only streamed and recorded in 1080p HD. However, we included it on this list because of its 4K image sensor that gave the camera incredible zooming capabilities. Even when we digitally zoomed the videos 12 times, we could still see a clear picture when viewing from the Nest App. In comparison, when we reviewed the Nest Cam Indoor, small details appeared blurry even though we only zoomed eight times. The Nest Cam IQ Indoor utilized its zooming ability to enable Supersight. Whenever it saw a person move into view while the camera was armed to detect motion, Supersight automatically zoomed into the person's face and followed its movement. That would make it easier to identify an intruder's face.

Nest Cam IQ Indoor

Smart Features with Nest Aware

Sure, Nest cameras are a bit pricey and they need a Nest Aware subscription to unlock their full potential, but we really liked how smart the Nest Cam IQ Indoor got with Nest Aware. For starters, it was able to detect and recognize faces. After a bit of learning from us— we named the faces we wanted it to recognize via the Nest App— it knew when it saw a stranger or someone familiar and alerted us accordingly. It was also able to tell people, pets, and vehicles apart and that allowed for even more insightful notifications. But one of its best smart features was activity zones. It took the guesswork out of the motion detection process and only alerted us when there's movement in zones that mattered to us, such as our front door. That means we received fewer and more relevant notifications throughout our busy days.

Tip: Although most of the Nest Cam IQ Indoor's smart features require Nest Aware, person detection is free.

Continuous Recording with Nest Aware Plus

Aside from Nest Aware, there's a higher subscription tier called the Nest Aware Plus. It offers all the smart features of Nest Aware and expands the cloud service's video storage capabilities. When we signed up for Nest Aware Plus, our videos were stored in the cloud for 60 instead of 30 days. On top of that, it made our Nest Cam IQ Indoor record continuously, keeping videos in the cloud for up to 10 days. Nest Aware Plus cost us $12 per month, but one subscription covered all the Nest cameras we owned. That means even our Nest Cam Indoor and Nest Cam IQ Outdoor were able to utilize the 60-day cloud storage and 10-day continuous video storage. That's a great deal specially for those with multiple Nest cameras like us. We're really glad that Nest launched this new Nest Aware pricing.

4. Nest Cam IQ Outdoor - Best Outdoor 4K Camera with Artificial Intelligence

Pros

IP 66 rating with -40 to 113 degrees Fahrenheit operating temperature
Relatively easy to install for an outdoor camera
Automatically zooms in on the face when a person is detected
Infrared night vision doesn't draw attention to the camera

Cons

Most expensive of the bunch
No local storage and free cloud storage only stores snapshots
Power adaptor must be plugged in indoors
Must have a Nest Aware subscription to access activity zones

Note: The Nest Cam IQ Outdoor is another security camera discontinued by Google Nest. It was replaced by the Google Nest Cam (battery), which offers almost the same features but with a battery option so you can keep the camera powered without plugging it in. It's also significantly more affordable than the Nest Cam IQ Outdoor.

Nest Cam IQ Outdoor Video Quality

As its name suggests, the Nest Cam IQ Outdoor is simply an outdoor version of the Nest Cam IQ Indoor. It had a similar video quality— 1080p HD, 130 degrees field of view, and up to 12 times digital zoom powered by the 4K image sensor. However, one slight but significant difference we noticed was the night vision range. The Nest Cam IQ Indoor used 940 nm infrared LED lights, while the Nest Cam IQ Outdoor used 850 nm LED lights. 850 nm is better suited for an outdoor camera as it can illuminate a wider area compared to 940 nm LED lights2. And based on our tests, it did seem that the Nest Cam IQ Outdoor's night vision had a longer range than its indoor camera counterpart. As for daylight videos, though, the two Nest Cam IQ versions were on par with each other.

Nest Cam IQ Outdoor

Supersight

The Nest Cam IQ Outdoor also used Supersight to provide us a close look at people approaching our front door. We placed the camera approximately one foot above our Brooklyn apartment's front door so it had a pretty wide view of the pavement and street. But thanks to Supersight's motion tracking, whenever we viewed a motion event, the Nest Cam IQ Outdoor was already focused on the subject's face. That made it easy for us to identify the person, whether it was a friend visiting from The Big Apple, the FedEx guy delivering parcels to us, or a complete stranger. If it's the third, we know to immediately use the camera's two-way audio to let them know we're watching.

Artificial Intelligence with Nest Aware

Without a Nest Aware subscription, the Nest Cam IQ Outdoor could only tell us if it saw a person. But when we paid for the subscription, we unlocked facial recognition, pet and vehicle detection, and activity zones. We knew when we tested the Nest Cam IQ Indoor what these features could do, but were able to put them to much greater use with the Nest Cam IQ Outdoor. For instance, we used activity zones to make the camera ignore the street and half of the pavement. We wouldn't want to get notifications of people and cars passing by, but we would like to know whenever someone steps too close to our stoop. Also, when there was a string of burglaries in our neighborhood, we decided to turn on vehicle detection at nights so the Nest Cam IQ Outdoor would alert us if someone parked outside our apartment. It doesn't hurt to be a little more cautious.

5. Arlo - Best Google Home Cameras

Pros

Weather-resistant for indoor and outdoor use
Battery-powered
Works with Alexa, Google Assistant and Siri
Local recording via a micro-SD card or USB drive

Cons

No free cloud storage
Artificial intelligence features (person detection, activity zones, etc.) require a subscription
Not compatible with legacy Arlo base stations
Battery life lasts up to only six months in an ideal environment

Wide-Angle Field of View with HDR

All the 4K cameras we tested were somewhat similar in terms of video quality, but the Arlo Ultra 4K stood out because of its 180 degree field of view and high dynamic range (HDR). Coupled with the camera's 4K resolution, those features allowed for a clear and complete view of our living room or front door whenever we moved the camera outside. The Arlo Ultra 4K also had impressive night vision, which we were able to switch between color and black-and-white depending on where we placed the camera. Inside, we let it use its built-in spotlight to illuminate our living room. When placed outside, we turned off the spotlight and opted for infrared night vision so that people wouldn't notice our camera.

Arlo Ultra 4K Camera

Wire-Free

Thanks to its built-in battery, the Arlo Ultra 4K was completely devoid of wires. Good news for those like us who aren't savvy when it comes to wire management. Arlo says it can last up to six months on a single charge. Having tested the camera for over six months and recharging it only once, we think Arlo made good on its word. The Arlo Ultra 4K's battery also perfectly complemented the camera's ability to work indoors and outdoors. The lack of cables simplified the installation process and it made it possible to move the camera around depending on where we needed it. We kept it outside our front door on weekends when we're mostly chilling at home and moved it indoors to help us watch over our pets on our working days.

FYI: Arlo recently launched a new 4K camera, which they named the Arlo Ultra 2. It has all of the same features as the original Arlo Ultra 4K, but it has an increased Wi-Fi connectivity range and dual-band Wi-Fi.

Intelligent Alerts with Arlo Smart

Speaking of watching over pets, the Arlo Ultra 4K had a bunch of artificial intelligence features that made our lives easier. Pet detection was one of those features. It alerted us whenever it saw our new puppy so we could check our live feed and see what he's up to. Aside from helping pet owners like us, the Arlo Ultra 4K can distinguish people, vehicles, packages, and the sound of smoke and CO alarms and alert its user accordingly. It's also capable of sending out alerts when movement is detected in a specific zone while ignoring unimportant areas, also known as activity zones. However, these artificial intelligence features weren't free. They required a subscription to Arlo's cloud service, but given how much it made our lives convenient and the bonus cloud storage it came with, getting a subscription was well worth it. We wrote a separate page on Arlo's pricing, so be sure to check that out to learn more.
Our Selection Process: How We Picked The Best 4K Cameras
Although this list focuses on 4K cameras, our review process involved more than just comparing the video quality. While testing the cameras for over half a year, we paid close attention to their features that made them capable of protecting our residence as well as a few other important factors such as:
Overall video quality (resolution, frame rate, field of view, zoom, etc.)
Night vision
Motion detection
Notifications
Artificial intelligence
Ease of use and installation
Mobile app performance
Video storage
Smart platform integrations
Privacy
Cost
Since we were dealing with 4K cameras, it came as no surprise that they all captured clear videos. But there are other factors that could impact the video quality. Some cameras, especially the ones with a higher resolution, have low framerates that can cause movements to appear laggy. No one wants that. We want smooth videos that appear life-like when viewed. Cameras with a wide viewing angle and good zooming capability are also ideal. And of course, having infrared night vision is a must.
The security features of a camera is just as important as the video quality, if not more. After all, most people buy security cameras for protection against burglary and intrusion. Motion detection is the most common security feature. It tells us if there's movement within the camera's view so we can check and take action if needed. However, false alarms can be quite annoying, so it's also nice to have smart features like activity zones, person, pet, or object detection, and even facial recognition. These artificial intelligence features are not uncommon, but they are often hidden behind a subscription. That's the case for almost all the 4K cameras we tested, so we settled with the ones that offered the most smart features, free or otherwise.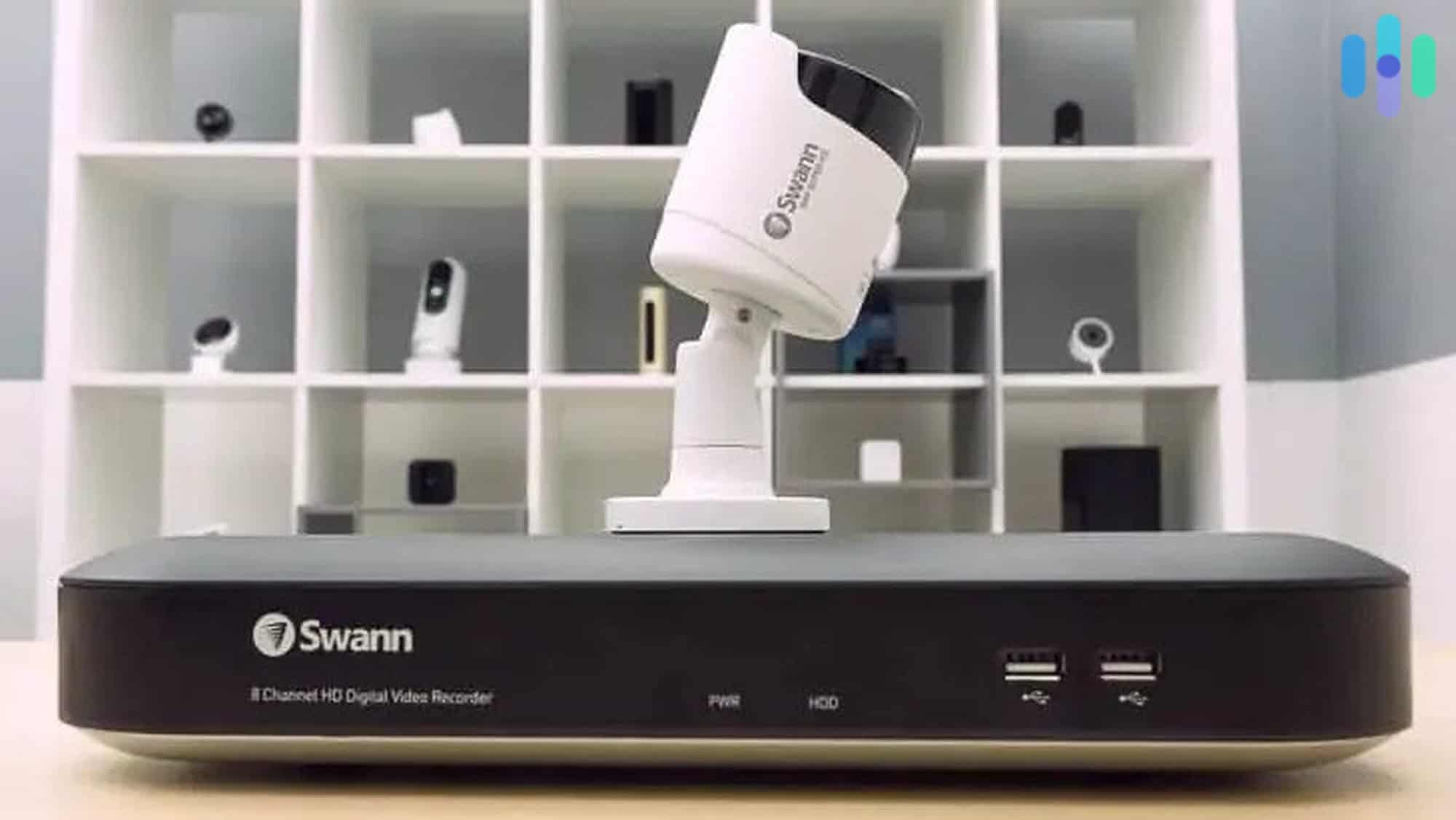 Video storage is another necessary feature to check. 4K videos take up more storage space than 1080p HD videos, and since cloud storage can be quite expensive, we looked for cameras with local storage options. We also found some cameras with good cloud storage options. Most of these cameras only record when there's activity, although some are capable of recording rolling videos if you're willing to pay higher monthly fees.
Next, we delved into the user experience. We took notes about the performance of the companion mobile app, how well each camera integrated with our Alexa and Google Assistant smart home ecosystems, and the installation process. Wireless cameras were much easier to install than hardwired ones, but as expected, their respective companion mobile apps also played a role. Cameras with good mobile apps were usually easier to set up because their manufacturers took the time to simplify the pairing process of the camera and the app.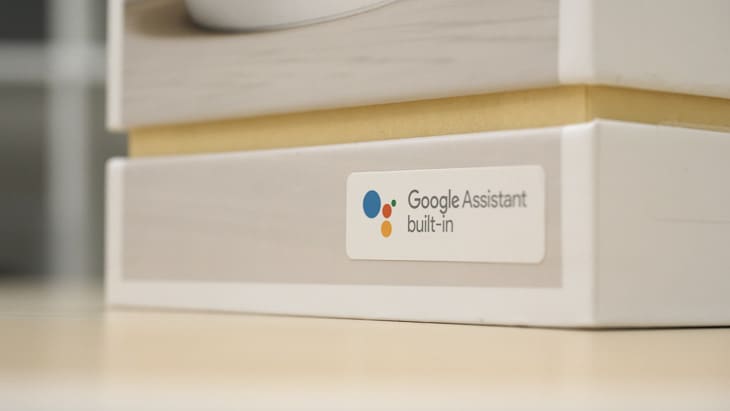 Finally, we factored in the cost. There's the upfront cost, which is the price of the camera itself and its accessories, and the long-term cost, which is determined by monthly fees for cloud storage and artificial intelligence features. Although 4K cameras are understandably more expensive than 1080p HD cameras, we found some options that are relatively affordable. And while we're on the subject of costs, we recommend that you check out our review of the best home security cameras as well. While it's nice to have 4K security cameras, it may be more practical to mix in some lower resolution cameras. There, you'll find a number of cameras we tested that would complement the 4K cameras in this list.
Midlantic. (2020). Infrared Illumination Specification Guide.
midlantic.net/forms/infrared%20specification%20guide_020408.pdf

Circle HD. (2020). How to Accurately Calculate Video File Size (Plus: Bonus Glossary).
circlehd.com/blog/how-to-calculate-video-file-size