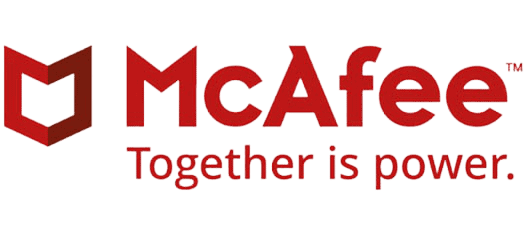 McAfee Safe Connect VPN
Free version with 250 GB daily data limit
Monthly or yearly plans for up to five devices
Costs go up after the first year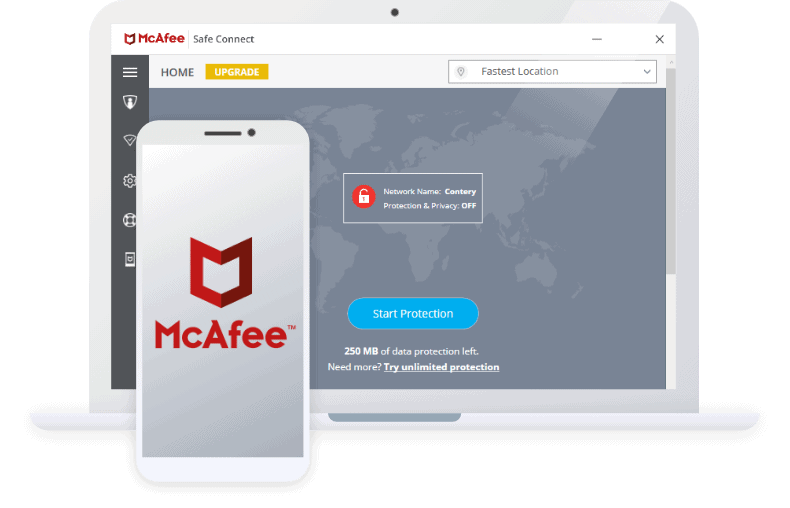 All of our content is written by humans, not robots.
Learn More
By

&

Last Updated
Jul 21, 2022
McAfee has been building cybersecurity products for years, from antivirus software to PC optimizer tools. Recently, the company decided to package all its products together into one subscription plan: the All-in-One Protection Advanced.
Even though the subscription includes all of McAfee's products, it's still nice to know how each individual product works. That's what we'll be doing today with the McAfee Safe Connect VPN, focusing particularly on its cost and value.
Free vs. paid plan
| Free plan | Paid plans |
| --- | --- |
| 1 device | 5 devices |
| 250 GB daily data limit | No daily data limit |
| $0.00 per month | $7.99 per month |
| $0.00 per year | $34.99 for first year, $47.99 for second year |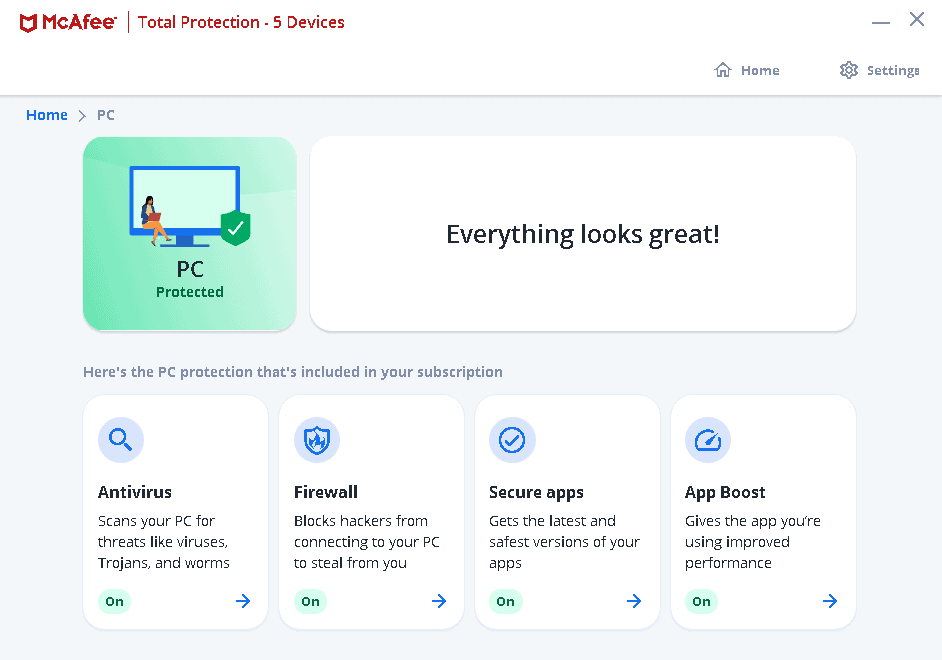 How Much Does McAfee Safe Connect VPN Cost
Five licenses of the McAfee Safe Connect VPN are included in every Premium and Advanced plan, which cost $49.99 and $89.99 in the first year, respectively. However, both packages include a number of other McAfee products.
If you want just the VPN, you can purchase five licenses for $39.99 for the first year, which works out to about $3.33 per month. That's not a bad price. However, after the first year, the cost will increase to $47.99 or about $4 per month, which is still affordable.
| Feature | Privacy | Privacy + Security | Privacy + Security + Identity |
| --- | --- | --- | --- |
| Number of Devices Covered | 5 | 5 | 5 |
| Data Limit | Unlimited | Unlimited | Unlimited |
| Other Inclusions | n/a | Antivirus | Antivirus, identity monitoring, identity theft insurance, etc. |
| Price Per Month | $2.92 for the first year, $4.00 after | $2.92 for the first year, $9.17 after | $7.49 for the first year, $14.99 after |
| Total Amount Billed | $39.99 for the first year, $47.99 after | $39.99 for the first year, $109.99 after | $89.99 for the first year, $179.99 after |
Free Version
Don't want to pay anything at all? McAfee has a completely free VPN available, with two caveats:
Your data will be limited to 250 GB a day, which may not be enough depending on how much you're connected and the activities you perform while connected.
It only covers one device as opposed to five.
This isn't a half-bad deal for a free VPN! But for most people, one device won't cut it, nor will this data limit. To see how much 250 GB really covers, use this data calculator from Verizon.1 Or, to learn more about how VPNs use data, read our page on VPN data consumption.
More Security.org Recommendations
Check out more of our favorite VPNs.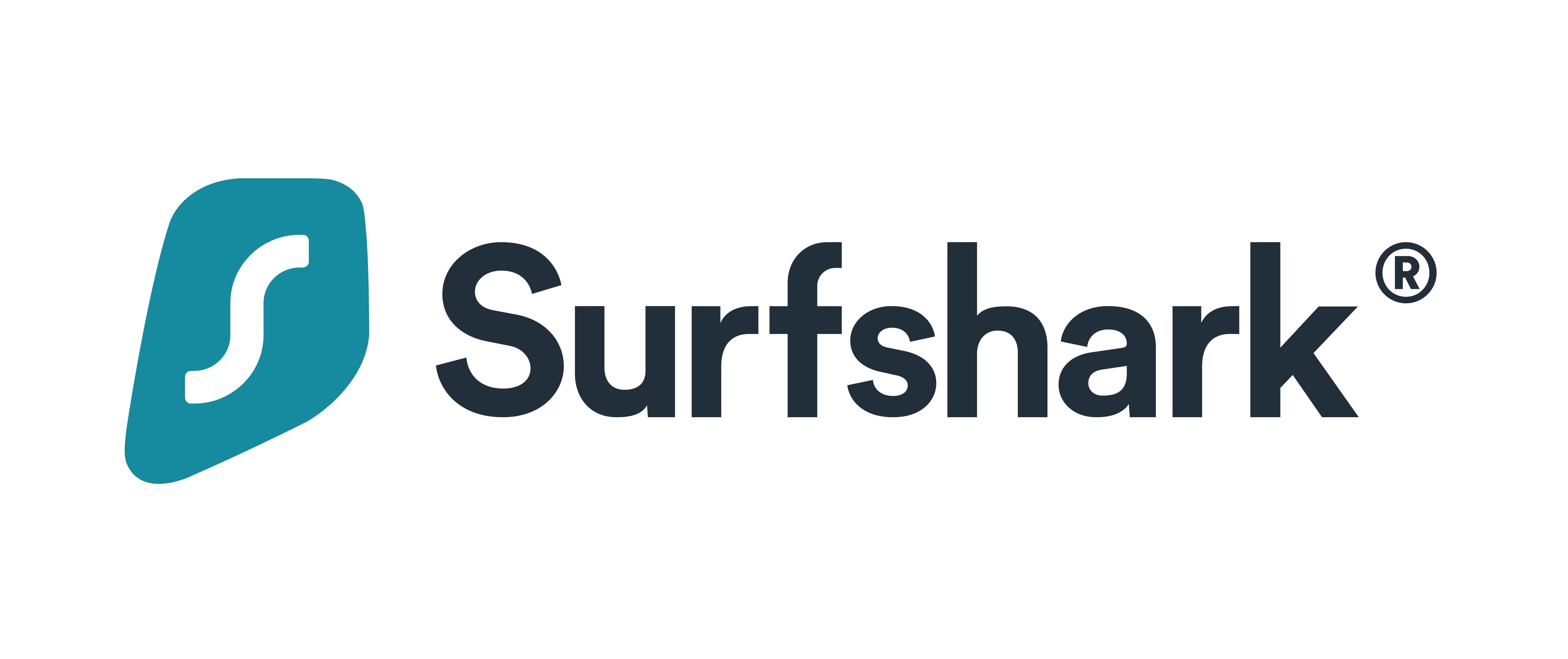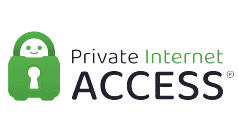 VPN and Antivirus Bundle Pricing
As we said, we already tested out the McAfee antivirus in our McAfee antivirus review and covered its cost in our McAfee antivirus pricing page. That being said, some of their antivirus plans include a VPN, so if you're interested in getting both, it makes sense to hit two birds with one proverbial stone. But, since McAfee has so many products, there's actually more than one way to skin a cat, not to mix animal metaphors or anything.
All-In-One Protection
| Feature | Basic | Plus | Premium | Advanced |
| --- | --- | --- | --- | --- |
| Number of devices | 1 | 5 | Unlimited | Unlimited |
| Antivirus software | Yes | Yes | Yes | Yes |
| Firewall | Yes | Yes | Yes | Yes |
| Password manager | Yes | Yes | Yes | Yes |
| File shredder | Yes | Yes | Yes | Yes |
| Identity Monitoring | Yes | Yes | Yes | Yes |
| Protection Score | Yes | Yes | Yes | Yes |
| Secure VPN | 1 device | 5 devices | Unlimited devices | Unlimited devices |
| Personal Data Cleanup | No | No | Yes | Yes |
| Identity theft insurance | No | No | No | Yes |
| Lost wallet protection | No | No | No | Yes |
| First-year cost | $29.99 | $39.99 | $49.99 | $89.99 |
One of the biggest advantages of buying All-In-One Protection Advanced or Premium rather than just the VPN on its own is that it lets you use the VPN on unlimited devices. If you're looking for a VPN for your family, chances are that five devices won't cut it, so it might make sense to go with the plans that offer unlimited VPNs. The All-In-One plans also include lots of useful extras, such as:
Device optimization: Especially if you're using your VPN for gaming purposes, then you need a device that isn't bogged down with the million things you've downloaded or the 17 tabs you constantly have open on Chrome. This device optimizer will help you to minimize lag and increase your download and upload speeds while using as little data as possible along the way.
Identity theft protection: While we haven't actually tested out McAfee's identity theft protection software, it seems to be pretty comprehensive in terms of monitoring your credit and financial areas and providing identity theft insurance. Want to learn more about how to choose an identity theft protection service in general? Read our identity theft protection guide.
Parental controls: If you want to keep your kids from seeing certain websites or apps, track your child's location, or even limit their screen time altogether, then you'll appreciate Safe Family, McAfee's take on parental controls.
Password manager: We don't know how we lived before using a password manager. Oh yea, now we can recall: we constantly forgot passwords, reset them, and promptly forgot them again. But with McAfee's SafeKey password manager, all of your usernames and passwords will be stored in an encrypted vault and synced across your Android, iOS, PC, and macOS devices saving you time and energy on remembering passwords.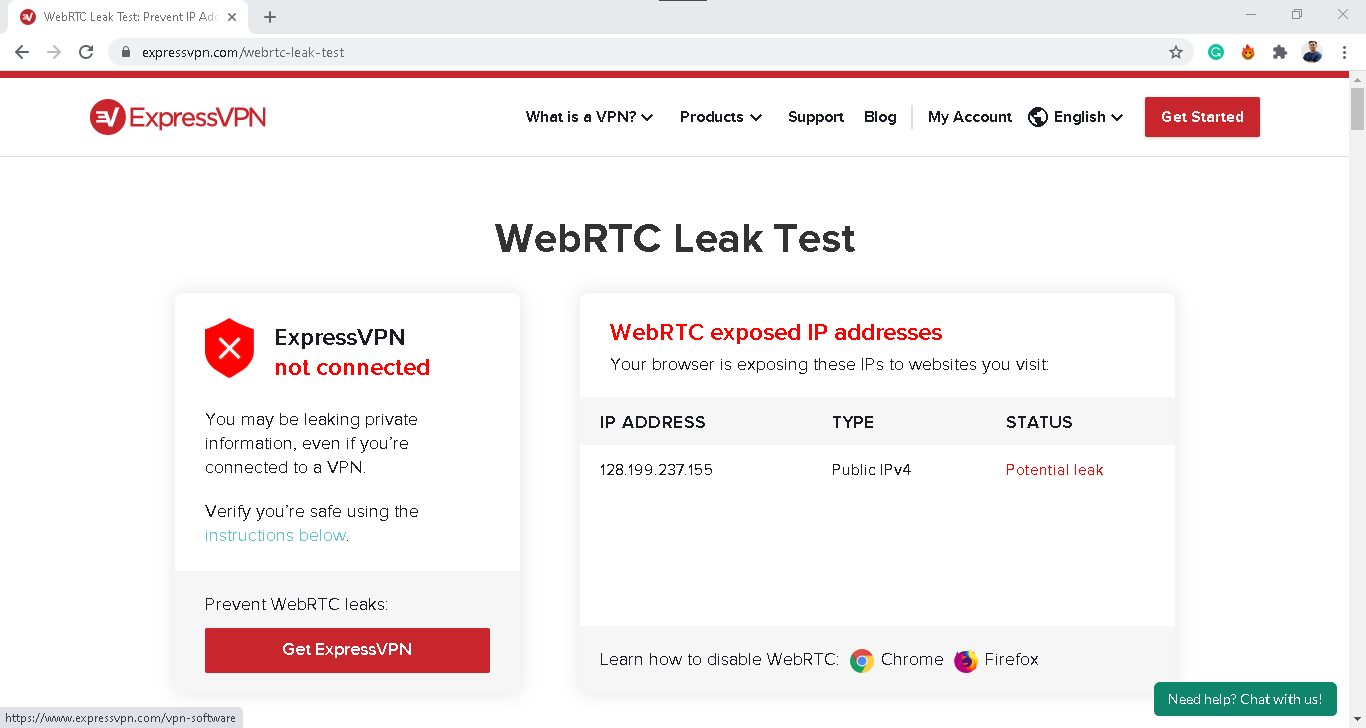 Safe web browsing: Last but not least, WebAdvisor is a part of Total Protection Ultimate, but it's actually available for free on its own. Regardless, this browser will ensure that you aren't clicking on any malicious or phishing sites as you surf the web. It'll also let you know if you're downloading anything you shouldn't be.
Pro Tip: Need a VPN for more than five devices? If you sign up for the Total Protection Ultimate Plan, that limit will double to 10.
LiveSafe
The other option to get a VPN bundled with other digital security is LiveSafe, which covers an unlimited number of devices for a year for $39.99. However, the VPN is only available if you select auto-enroll, meaning you're actually signing up for two years for a total of $79.98. LiveSafe also includes:
Anti-spam for email
Antivirus software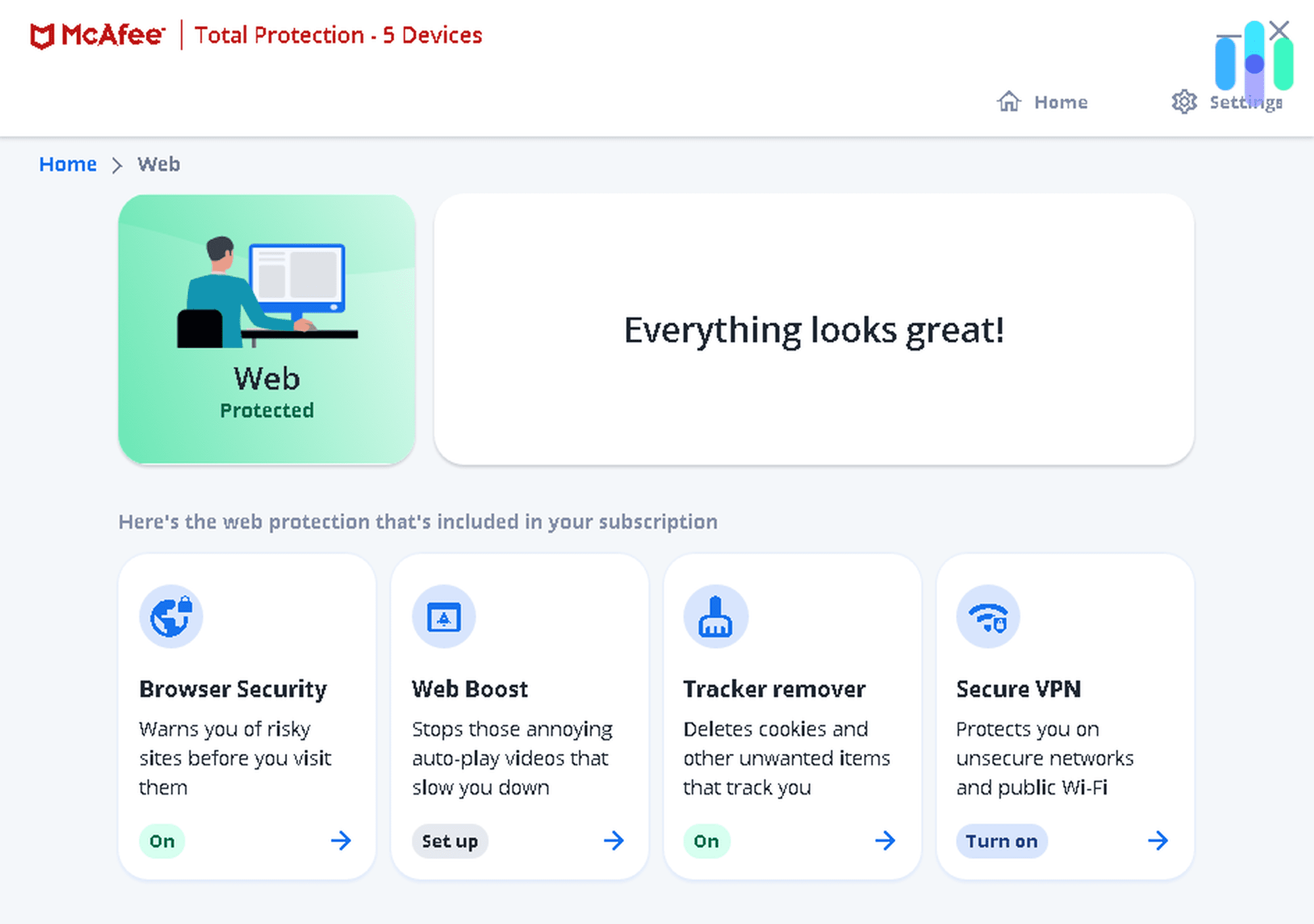 App Boost
Encrypted file store
Free customer support over chat, phone or online
Identity theft protection (with auto-renewal only)
Password manager
PC Optimization
QuickClean
Safe Family parental controls
Shredder to delete sensitive files
Vulnerability scanner
Web Advisor
Web Boost
This is by far the best plan available; at only $5 a more for the first year, you'll get a VPN for unlimited compared to five devices, plus a ton of other important digital security features.
What We Liked
Our McAfee VPN review has all of the details about our testing, but here's a summary of what we liked the most.
Kill switch on Windows: Sure, we wish the VPN had kill switches on all of their apps, including Android and iOS. Still, McAfee could be a good VPN for Windows users.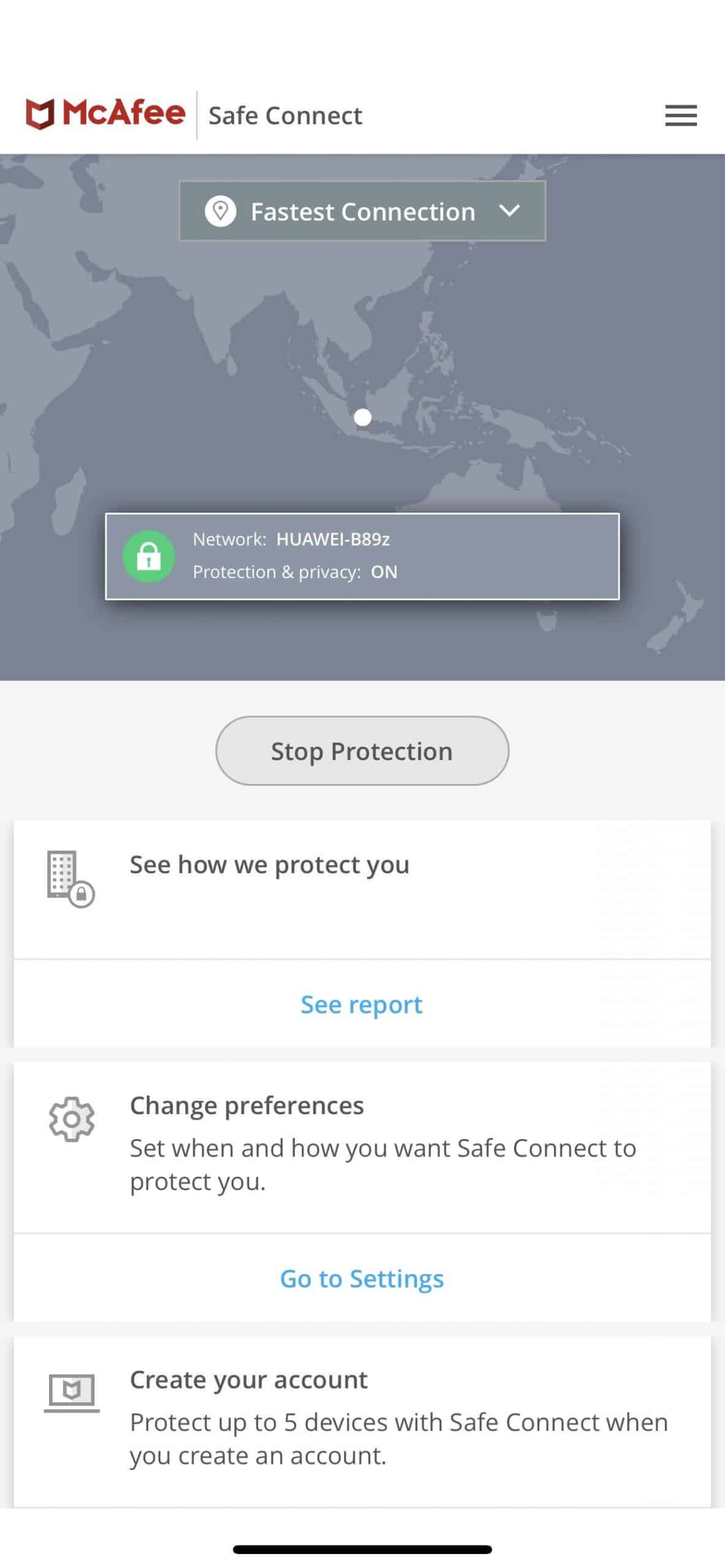 Torrenting access: Did you know that, in 2018, there were 17.38 billion visits to torrenting and piracy sites in the U.S alone?

2

That's the most out of any country. Well, we're here to tell you that you can hide your torrenting with the McAfee VPN turned on.
Split tunneling on Android: Again, we wish all of the McAfee apps came with split tunneling, but if you need a VPN for Android or even a VPN for business usage, we recommend taking advantage of split tunneling.
Netflix access (sometimes): Netflix has a classic love-hate relationship with VPNs, but not so much with the love. The reason? Because VPNs let people access Netflix (and other streaming services, for that matter), on other country's servers, opening up a whole new world of entertainment. But while McAfee could work with Netflix, it's not guaranteed, so you should try it yourself with the free version. In the meantime, check out some other options in the best VPNs for Netflix.
256-bit encryption: Being such a strong player in the digital security market, we weren't surprised that McAfee encrypted our web activity with AES-256, the standard used by the U.S military and banks alike.
Dynamic IP addresses: As McAfee gave us a brand new IP address everytime we connected, tracing us online would have been as hard as finding a needle in an endless haystack.
Free version: Sure, it only works on one device with a daily data limit of 250 GB, but hey— free's free!
Strong iOS and Android apps: Although we're disappointed that there's no macOS app, McAfee's iOS and Android apps had high ratings (four stars and 3.9 stars, respectively).
Note: The McAfee VPN app is named differently in the App and Google Play stores. In the App Store, it's called "Safe VPN Connect— VPN Proxy", while it's called "Safe Connect VPN: Proxy Wi-Fi Hotspot, Secure VPN in the Google Play store.
Money-back guarantee: With 30 days to change our minds and get a full refund, there was little to no risk to putting down a card for the McAfee VPN (if you sign up annually, that is).
Cancelling McAfee
Speaking of, let's go deeper into that 30-day money-back guarantee. If you're an individual, annual user as opposed to a business user, you can get a refund within 30 days of your original purchase. Even if your annual subscription automatically renews itself, you can cancel it and get a refund within 60 days of that second charge. However, this guarantee does not apply to monthly subscribers, as these subscriptions don't renew automatically. It also doesn't apply to customers from the Netherlands, for whatever reason.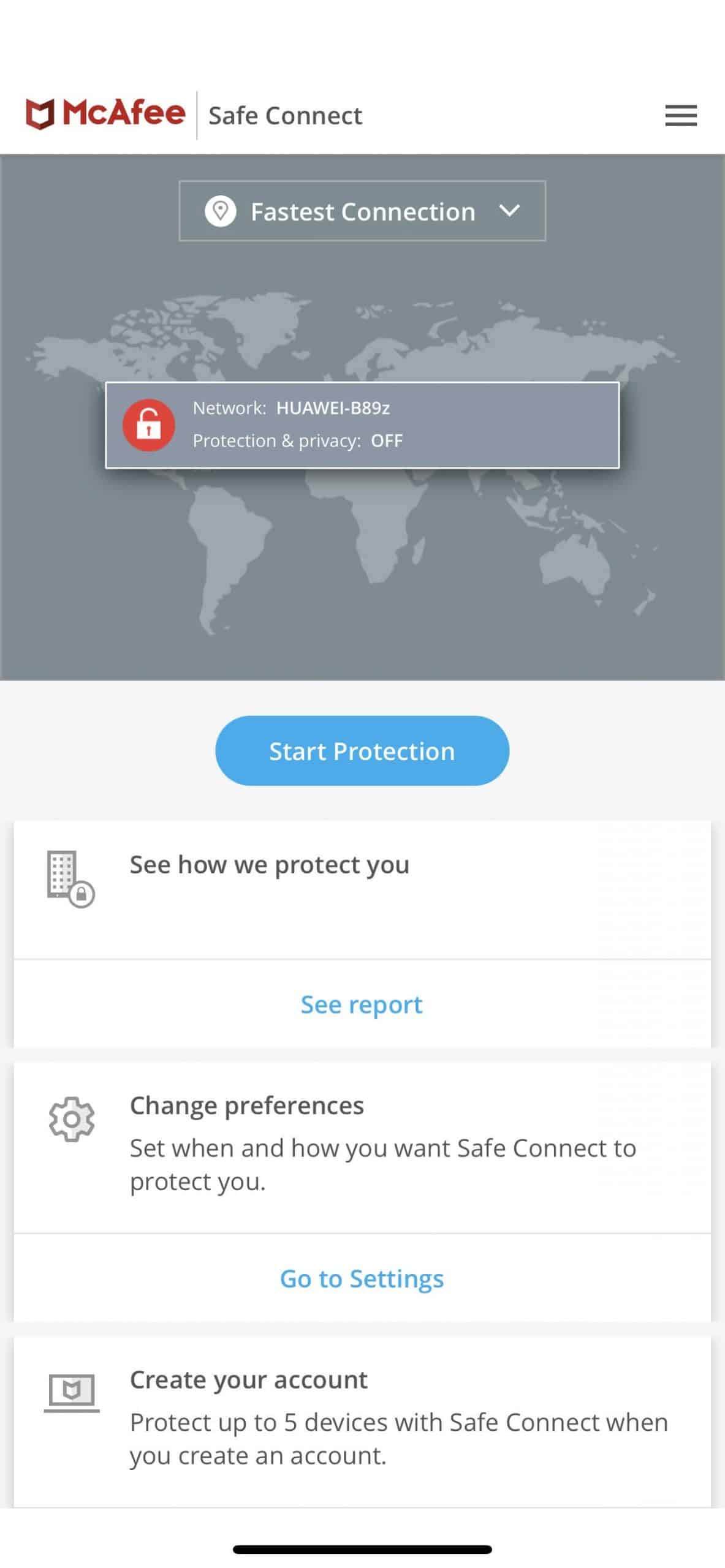 In Sum
We think that McAfee Safe Connect VPN is worth buying, either on its own or as part of a package. At around $4 per month, it's an affordable VPN. Plus, with McAfee's stellar reputation, there's no doubt that Safe Connect is a solid cybersecurity tool.
That said, pairing it with other McAfee products yields more benefits than buying it individually. The VPN is basically a freebie of any All-In-One Protection plan, so not only will you be securing your online privacy, you'll also be improving your overall digital security.
Got Questions?
Figuring out McAfee's VPN pricing is like falling down a rabbit hole, but we're proud to say that we've reached the bottom. That being said, if you're left with questions, we'll leave you with some answers.