Best VPNs for Prime Video in 2023
We tested dozens of VPNs, and here are the best ones to take advantage of Prime Video whether you're overseas or at home.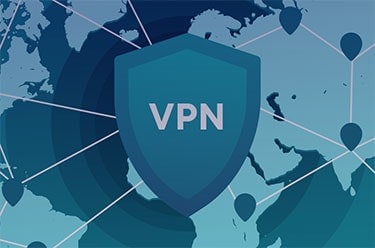 2,500+ research hours
50+ VPNs reviewed
300 speed tests
6 experts consulted
6 VPNs recommended
There are an awful lot of problems in this world, but Amazon Prime Video is not one of them. Remember back when there were only three or four networks, and you could only watch shows at certain times. And when you watched one you had to give up watching the others that were on other channels. And there were commercials. And you had to get up to change the channels? And on and on. Wait, did we just date ourselves?
The fact that we get a virtually unlimited amount of entertainment options — and we can get them all in one spot — seems like the pinnacle of civilization to this point. If you want to make the most of your Prime Video subscription, though, you have to invest in a VPN. What's a VPN, you ask? A virtual private network, or VPN, is an encrypted tunnel to the internet. A VPN's primary purpose is to keep you safe when you're online. To do that, it not only encrypts your connection, but also assigns you an anonymous IP address so no one can track your movements.
As a bonus, VPNs also let you masquerade as a citizen of other countries. Just sign on to a server in a particular country and presto — your IP address says you're a resident. And that little trick means you can access Prime Video libraries in all those other countries. After all, the U.K. library has plenty of content the U.S. library doesn't have. The same is true of content libraries in Japan, Germany, France, Australia, and more. Prime isn't the only streamer that does things that way. Maybe you've heard of Netflix? Same setup. So in addition to protecting you when you're online, a VPN for travelers can be a passport to unimaginable entertainment riches.
>> Read More: Best VPNs in Japan
Before you rush online to buy a VPN, know this: Not all VPNs unlock that content. Prime Video is pretty good at screening out VPN-assigned IP addresses, so you need a VPN that can get through those blocks. Even among VPNs that can access Prime, some definitely offer a better experience. So which VPNs provide you with the best online protection and still let you stream Prime content to your heart's content? We have answers in this guide.
The Best VPNs for Amazon Prime Video
What Qualifies as a Best VPN for Amazon Prime?
Before we get into the finer details of the VPNs on this list, let's talk about our methodology. Any time we review a VPN, we're most interested in three criteria.
Security: There's absolutely no reason to purchase a VPN if you're not using it to secure your digital devices, so you'll never find a VPN on one of our lists that doesn't include features such as AES-256 encryption, the OpenVPN protocol, and a kill switch. We're even more impressed, though, with VPNs that offer extras such as multihop servers and camouflage mode.
Speed: You're going to give up speed when you use a VPN. Give up too much speed, though, and you can render a device unusable. We do speed tests on every VPN we review, and we give preference to those with the best test results.
Price: Because none of us is made of money, we also consider VPN cost. We don't just give you the raw numbers though. We contextualize the numbers by thinking through how much value you're getting for your money.
Looking at those three factors helps us winnow down the list of VPNs considerably. This is a list of the best VPNs for Prime Video, though, so we made our final selections using additional criteria — namely, Prime compatibility and server locations.
Prime compatibility: Not every VPN works with Prime Video, since streaming services like Prime have gotten a lot better lately at blocking VPNs. All the VPNs in our roundup definitely provide access to Prime.
Server locations: Once you've unlocked Prime Video, you'll want to check out streaming content in other countries. Prime offers different programming in different regions, so we also considered how many server locations each VPN maintains. The more locations, the more content.
After all that, which VPNs wound up on the list? Keep reading to find out.
>> Check Out: 3 Stealth-Mode VPN Features
Comparison of the Best VPNs for Prime Video
| System | NordVPN | ExpressVPN | Private Internet Access VPN | CyberGhost | Surfshark | Hotspot Shield |
| --- | --- | --- | --- | --- | --- | --- |
| Ranking | 1st | 2nd | 3rd | 4th | 5th | 6th |
| Ratings | 9.7/10 | 9.1/10 | 9.4/10 | 8.9/10 | 9.5/10 | 8.9/10 |
| Monthly cost range | $3.79 to $12.99 | $8.32 to $12.95 | $1.98 to $11.95 | $2.11 to $12.99 | $1.99 to $13.99 | $7.99 to $12.99 |
| Contract length | 1 to 24 months | 1 to 12 months | 1 to 36 months | 1 to 24 months | 1 to 24 months | 1 to 12 months |
| Split Tunneling | Yes | Yes | Yes | Yes | Yes | Yes |
| Amazon Prime Video | Yes | Yes | Yes | Yes | Yes | Yes |
| Netflix | Yes | Yes | Yes | Yes, in some countries | Yes | Yes |
| Number of servers | Over 5,800 in 60 countries | Over 2,000 in 105 countries | Over 15,000 in 91 countries | Over 9,600 in 100 countries | Over 3,200 in 100 countries | Over 3,200 in 80 countries |
| Obfuscated servers | Yes | Yes | Yes | Yes | Yes | Yes |
| Read Review | NordVPN Review | ExpressVPN Review | Private Internet Access VPN Review | CyberGhost Review | Surfshark Review | Hotspot Shield Review |
Detailed Look at the Best VPNs for Amazon Prime
Key Features When Looking for a VPN for Amazon Prime
We're good at what we do, but nobody's perfect. Maybe there's a VPN out there we haven't gotten around to reviewing yet, or maybe you just want to see how your favorite VPN stacks up against the ones on this list. In those cases, you may want to do your own testing. First, though, you'll need a little guidance on how to look for the best Prime Video VPNs.
Encryption: A VPN is an encrypted tunnel to the internet, so it stands to reason that the level of encryption a VPN employs can make or break it. You really shouldn't use any service that isn't running on AES-256 encryption. It's the same encryption employed by the U.S. military and the CIA.
Additional privacy features: This is probably pretty obvious, but the more additional security features a VPN has, the better. Look for things like a kill switch, multi-hop servers, and available camouflage mode.
Compatibility with Prime Video: Not every VPN works with Prime Video. The streaming service does its best to filter out any IP address it suspects may be associated with a VPN. Before you choose a VPN, make sure it actually works with Prime Video.
Access to streaming services: We love Prime, but it's not the only streaming service out there. In addition to making sure your VPN works with Prime, see how well it unlocks other services. Here are a few resources that may help.
Plenty of servers: The more servers a VPN maintains, the more likely you are to find one with light traffic. The less traffic, the faster your speeds. You should also pay attention to where the servers are located. Speed is also determined by proximity.
Customer service: Any time you're dealing with technology, you'll want to make sure customer service is handy. Things can and do go wrong with VPNs. Very few VPNs offer phone support, since phone numbers can be used to trace users. The VPN you choose should have some helpful resources though. We like the ones with 24/7 online chat options.
Testing VPN Speeds
We run speed tests on all the VPNs we review. All VPNs slow devices down at least a little, but we're looking for the ones that slow things down as little as possible. You can run your own speed tests. All you have to do is follow our simple steps.
Make sure the VPN is off on your device.
Head to Ookla's speed test website. It'll give you precise numbers, and all you have to do is press the big Go in the middle of the screen.
Make a note of your device's speed when it isn't running the VPN.
Start your VPN.
Once you have your VPN running, head back to Ookla and test your speeds again.
You'll have raw numbers to compare at this point, but figuring out the percentage difference will tell you more. To get the number, divide the speed with the VPN by the speed without the VPN.
We run speed tests on multiple kinds of devices so we can offer a complete picture of how well each VPN works. Unless you plan to set up your own security-review service, you probably need to run tests only on your devices. Or, you know, you could just check out our speed test results for top VPNs.
A Word About Protocols
You may have noticed some talk of protocols. What are protocols, and how do they affect VPNs?
A VPN is literally an encrypted tunnel to the internet. Protocols are the instructions VPNs use for deploying their various encryption methods, which makes them every bit as important to a VPN's security as the encryption method itself. If your encryption gets deployed incorrectly, your browsing activity could wind up on display to the world.
There are a number of protocols, and in recent years several VPNs have introduced their own proprietary protocols, such as ExpressVPN, which developed Lightway. Each protocol has strengths and weaknesses — some are safer, while others are faster.
The best VPNs offer a choice of protocols, but what choices they offer also matters. For years, the OpenVPN protocol has been the industry gold standard. The protocol was introduced in 2001, so it has been around long enough to prove it's secure. It's also open source, so essentially the entire internet has had the chance to test it and certify that it's safe.
About 10 years ago, another contender appeared. WireGuard is based on the same basic code as OpenVPN, and it's also open source. It uses far less code, however, so it's a bit faster than OpenVPN. It hasn't been around quite as long as OpenVPN, but it has established itself as the most secure alternative.
Your first priority should be to find a VPN that offers OpenVPN. Next, see if it gives you a choice of protocols. Give preference to VPNs that offer WireGuard as one of the alternatives to OpenVPN.
Getting the Most Out of Your VPN
A VPN protects you from hackers, and it ensures that no one — not even the government — can track your online activities. A good VPN costs money though. Yes, there are free ones available, but they always come with serious limitations. Most are pretty affordable, with two-year subscriptions sometimes as low as a couple of dollars a month. Money is money, though, so what can you do to maximize what you get out of your VPN?
Simultaneous connections: Look for VPNs that offer more simultaneous connections, which tells you how many devices you can use your VPN on at one time. If you have a big family, the more devices you can use at once, the better. The minimum number you're looking for is five. Seven isn't bad, but plenty of companies offer 10 or more and a handful allow unlimited simultaneous connections. The bottom line is that these services give you more for your money.
Router VPNs: Another way to protect multiple devices is to install a VPN on your router. Since all your devices ultimately log on to the internet through your router, they'll all be protected if your router has a VPN. Of course, the trick won't work if you're out and about and logging on to public Wi-Fi, since you won't be using your own router. Some VPNs work with router platforms, including all the ones on our list of the best VPNs for routers, but not all VPNs work with routers.
None of us lives our digital life on just one device, so make sure your VPN will cover you no matter which one you're using.
>> See Also: Best VPNs With Free Trials
The Bottom Line
All work and no play makes Jack a dull boy, right? It's important to have a VPN installed on all your devices to protect you when you're working and to make sure the data you work with is never vulnerable to hackers. It's also nice if you can find a VPN that lets you expand your entertainment horizons so you don't become a dull boy or girl.
All the VPNs on this list can both secure your connection and let you access Prime Video content you never knew existed. Is there a danger to having access to so many great movies and shows? Absolutely. That's a subject for a different page though. At least you'll be safe while you're watching all of it.