Best VPNs for Amazon Prime Video
Use this best list to take advantage of Prime Video when you're overseas.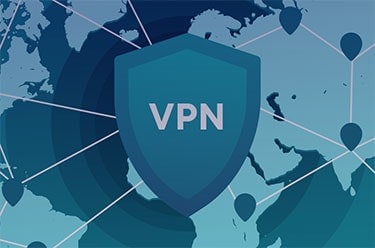 Recent News (September 27, 2022): In a surprising turn of events, Amazon has announced that a second Prime-exclusive sale event is coming this year on October 11 and 12. Ahead of the event, from September 30 through October 7, Prime members can enjoy popular titles to rent or buy at up to 50-percent off through Prime Video. That is in addition to the thousands of titles readily available on the platform.
The right VPN can allow a user anywhere in the world to access the U.S version of Prime Video, by far the largest of Prime's regional libraries, by providing a reliable U.S. IP address. But which VPNs are the best options for Prime Video? For that, you'll have to read on.
Testing Statistics
| | |
| --- | --- |
| Number of VPNs tested | 35 |
| Maximum monthly cost | $12.99 |
| Testing length | 6 months |
| Available contract lengths | 1 – 36 months |
Comparison of the Best VPNs for Prime Video
| System | NordVPN | ExpressVPN | Private Internet Access VPN | CyberGhost | Surfshark | Hotspot Shield |
| --- | --- | --- | --- | --- | --- | --- |
| Ranking | 1st | 2nd | 3rd | 4th | 5th | 6th |
| Ratings | 9.7/10 | 9.1/10 | 9.4/10 | 8.9/10 | 9.5/10 | 8.9/10 |
| Monthly Cost Range | $2.99 - $11.95 | $8.32 - $12.95 | $2.19 - $9.95 | $2.25 - $12.99 | $1.99 - $11.95 | Free - $9.00 |
| Contract Length | One - 24 months | One - 12months | One - 36 months | One - 36months | One - 24 months | One month |
| Split Tunneling | No | Yes | Yes | Yes | Yes | Yes |
| Netflix | Yes | Yes | Yes | Yes, but prerequisites for some countries | Yes | U.S. and U.K. only |
| Torrenting | Yes | Yes | Yes | Yes | Yes | Yes |
| IP Addresses | Static, shared or dedicated | Dynamic | Dynamic, dedicated (optional) | Static, shared | Static | Static, shared |
| Five Eyes, Nine Eyes, and 14 Eyes Member | No | No | Yes | No | No | Yes |
| Read Review | NordVPN Review | ExpressVPN Review | Private Internet Access VPN Review | CyberGhost Review | Surfshark Review | Hotspot Shield Review |
Summary of the Best VPNs for Prime Video
Detailed List of the Best VPNs for Prime Video
1. NordVPN - Best VPN for Prime Video Overall

Since its founding in 2012, NordVPN has managed to accumulate over eight million subscribers. That suggests that they're doing something right. We love the fact that they use multi-hop technology to keep our data secure and maintain a strict logging policy to keep our online activities private. We never had a problem logging into Prime Video when we were out of the country, and NordVPN's speed, especially on our Mac, meant our videos were always lag-free and crystal clear.

What We Like

Multi-hop technology
Torrenting capabilities
Fast speeds on Macs (Have a Mac? Read our list of best VPNs for Mac)
Strict logging policy

What We Don't Like

No split tunneling
Static, shared IP addresses (though dedicated addresses are available)
Spotty customer service
Kill switch doesn't shut off all applications with iOS app

Privacy

Privacy is clearly a point of pride for NordVPN. When the company began in 2012, the two friends who founded it made clear that their goal was to create an internet free of censorship and surveillance. Since then, they report that their infrastructure has never been compromised, they have suffered no data breaches of any kind, they have never disclosed private keys or information about any users, and they've never been forced to modify their system to allow for third party access. Privacy policies and goals are one thing; we're most impressed, though, by a solid record.

NordVPN – DNS test leak results

Multi-hop Technology

NordVPN uses something called multi-hop technology, also known as a double VPN. Multi-hop means that rather than simply route our signal through one server, NordVPN always routed it through at least two servers. Two servers mean double the encryption. Double the encryption means it was twice as hard for anyone to monitor us while we were online. Not that we have anything to hide, but we prefer it when no one's looking over our shoulders.

Dedicated IP Addresses Available

Dedicated IP addresses are the gold standard among VPNs, and we're always excited when we can get one. A dedicated address is completely encrypted through the VPN tunnel meaning we didn't have to worry about any spying. Unlike dynamic addresses, our dedicated address was always the same, so the sites we visited, including Prime Video, always remembered who we were. And unlike other static addresses, we weren't sharing our address with anyone else; rather, it was all ours. NordVPN's dedicated IP address option costs $70 a year on top of the regular NordVPN subscription costs.

2. ExpressVPN - Best VPN for Prime Video for Privacy

ExpressVPN features low latency numbers, which equals a better experience when watching Prime Video. They also provide easy access to other streaming services, including Netflix, HBO Max, and Disney+. And their split tunneling technology means that we can stream content over the VPN while running other apps through local Wi-Fi, saving us valuable bandwidth.

What We Like

Outside surveillance alliances
Access to Netflix, Hulu, HBO Max, and Disney+, in addition to Prime Video
Split tunneling
Over 2,000 servers in 148 different countries

What We Don't Like

No multi-hop
Only five simultaneous connections
No phone support
Slower speeds on Macs

Headquarters in the British Virgin Island

ExpressVPN makes its headquarters in the British Virgin Islands, a country with strict privacy laws. Courts there rarely grant data warrants, and particularly not from other countries. More importantly, the British Virgin Islands is not a member of any of the surveillance alliances, Five Eyes, Nine Eyes, or 14 Eyes. These groups, led by the U.S., gather and share information on their citizens' internet use, a practice that makes us more than a little uncomfortable. ExpressVPN's location, then, means they are outside data retention laws,1 which means we never have to worry about what these governments might be up to.

ExpressVPN App

Split Tunneling

Split tunneling is a handy little feature that ExpressVPN offers that allows us to log on to the regular internet at the same time as we're using our VPN. The thing is, a VPN is bound to slow our devices down: every VPN does. Let's say we've jetted down to Cancun for a restful weekend. While we're there, we decide to catch up on the latest season of The Expanse. If we run everything on our computer through our VPN, it's likely to slow to a crawl. But if we're only streaming Prime Video through it, and the rest of our apps are using the plain old web, we save bandwidth and avoid the dreaded buffering icon.

The More You Know: Split tunneling became more widely used during the COVID-19 pandemic, since many employees were working from home and often needed to use both a VPN and a public Wi-Fi network simultaneously.2

Low Latency

ExpressVPN provides low latency, one of the most important keys to a quality viewing experience with Prime Video or any other streaming service. This has to do with the amount of time it takes a data packet to travel. The faster it travels, the lower the latency, and the less likely your videos or games are to quit. We might have mentioned before that every VPN slows a computer down to some extent, but we're always looking for software that slows us down as little as possible. We compared ExpressVPN speeds on the same machine when it was running the VPN and when it wasn't. The result: only a 35 percent change in latency.

3. Private Internet Access VPN - Best Value VPN for Prime Video

Private Internet Access, which also goes by its acronym PIA, is an affordable but flexible VPN. Its flexibility extends to its ability to stream Prime Video. And since it's affordable, we think this is a good-value VPN if you enjoy streaming Prime Video.

Pros

Affordable, starting at $2.19 a month
Unblocks Prime Video libraries from anywhere
Servers in 84 countries
Multi-platform support

Cons

Fast, but could be faster
Hit-or-miss customer support
Based in the U.S., a member of the Five Eyes
No free trial

Low-Cost VPN

How much exactly does Private Internet Access cost? About two dollars per month, that is, if you sign up for the longest plan available, which is three years. Even we think that's too long for a VPN subscription, so we're happy to settle with the one-year plan. The one-year plan costs $39.95, which breaks down to about $3.33 a month. Not too bad, considering that VPNs typically cost $10 to $12 per month.

Speed and Locations

So what makes Private Internet Access good for Prime Video? First, it's fast. It's not the fastest VPN we've tested, but in terms of streaming bandwidth, PIA is fully capable of streaming entire episodes with little to no buffering. Another advantage is its server locations. Private Internet Access has servers in 84 counties. And while not all those countries have their own Prime Video libraries, when it comes to choosing a VPN for streaming, the more server locations the merrier.

Connecting to Private Internet Access

Elevated Digital Security

Not that we have anything to hide about what we watch on Prime Video, but if you use a VPN to access Prime Video, you might as well use it to protect your digital privacy. Private Internet Access uses encryption to hide its users' browsing data from internet providers, the government, and snoopers who might be looking to steal personal data. Note that PIA defaults to AES 256-bit, which is the gold standard in terms of encryption today.

On top of that, Private Internet Access offers three VPN protocols, two of which we recommend for their security, namely, OpenVPN and WireGuard. And lastly, PIA detects and blocks malicious websites when you're browsing while using its VPN. So overall, this is a great VPN for protecting your digital life, as well.

4. CyberGhost - Best VPN for Prime Video and Torrenting

CyberGhost is great for torrenting, with a button right there on the app that took us straight to uTorrent. They're also great, though, for accessing streaming services, including Prime Video. They offer seven simultaneous connections on a total of up to seven different devices, so we could stream movies on our computer while we downloaded office files to our tablet. And while we might quibble a little with their privacy policy, they operate outside Five Eyes, Nine Eyes, and 14 Eyes which gave us some confidence that our data would be kept private.

What We Like

Torrenting capabilities
Seven simultaneous connections
Split tunneling
Fast customer service

What We Don't Like

Static IP addresses
Logs IP addresses
Slow on Windows
High price for single-month subscriptions

History

CyberGhost is another company founded on the idea that privacy, and especially internet privacy, is a basic human right. So, for example, most of CyberGhost's technology is developed in Germany, but the company is actually headquartered in nearby Romania, a country outside the Five Eyes, Nine Eyes, and 14 Eyes surveillance alliances. CyberGhost has some flaws when it comes to privacy; we weren't happy that they logged our IP address in addition to when and where we used the VPN. However, we count on their location in Romania to keep that information safe from government agencies.

CyberGhost Data Logging Policy

Smart Access

CyberGhost offers a feature they call Smart Access, which works in conjunction with their split tunneling technology. With Smart Access, we were able to configure which websites and apps would connect through the VPN and which would connect through the internet. This was particularly useful when we were overseas, since we never had to worry about remembering to turn on the VPN before we logged into Prime Video or to turn it off when we switched to iTunes.

Fast Chat

Not everyone appreciates good customer service until they really need it. Stranded in an airport terminal in Belgium, though, we couldn't get logged on to our Prime Video account in the U.S. and suddenly customer service really mattered. Cyberghost has live chat through their website, and their response times are among the fastest of any VPN we've reviewed. In no time we had an answer to our problem and were contentedly streaming away. We do wish they offered phone support, but it's hard to complain when our questions got answered so quickly.

5. Surfshark - Best VPN for Prime Video for Families

Surfshark's unlimited number of simultaneous connections on unlimited devices make it the perfect VPN for streaming, particularly for families (because the family that streams together, stays together). It works great with Prime Video, but it's just as good with other streaming services including Netflix, Hulu, and Disney+. If you'd rather download your content, though, Surfshark has you covered there too, with torrenting support and multi-hop technology to make sure that your connection is nice and secure.

What We Like

Multi-hop technology
Unlimited simultaneous connections on an unlimited number of devices
Access to Netflix, Hulu, and Disney+ in addition to Prime Video
Torrenting support

What We Don't Like

Static IP addresses
Relatively slow speeds
No phone support
Have to set up kill switch manually on Windows

More Streaming

Surfshark interfaces well with Prime Video and allowed us to access Prime libraries in the U.S., the U.K., Japan, and Spain. It also works great with other streaming services, including Netflix, Hulu, HBO Max and Disney+, one reason why it isn't just on this list but also on our list of best VPNs for streaming. We love Prime, but no single streaming service has all our TV and movie fixes, so it's nice to know that we have a broad range of choices with Surfshark.

The More You Know: Static IP addresses don't change, but they offer some level of security and privacy because multiple users use the same address.

Lots of Servers

Surfshark maintains over 3,200 servers in 65 different countries. That means that wherever we may go in the world, we can count on getting a speedy connection from a nearby location. Obviously, that helps tremendously when we're trying to stream our favorite TV series and movies. Trust us, Mad Max: Fury Road definitely suffers when it has to stop and buffer every couple of minutes. Those 3,200 servers include 500 in the U.S. alone. Why is that important? Because to access the U.S. region for Prime Video, we have to be connected to a server in the U.S. We want plenty to choose from.

Surfshark Multihop Server Locations

Perfect for Families

Some VPNs will offer five, seven, even ten simultaneous connections. Surfshark goes further, offering an unlimited number of connections and on an unlimited number of devices. We have an awful lot of devices (work computers, personal computers, tablets, phones, a Kindle reader and more), so we can appreciate being able to get them all up and running through a VPN. We really see this as a value for families, though. Family bliss is so much easier to achieve when everyone can watch their own streaming content from their own devices. That's especially true when a 24-month subscription is priced at just $2.49 a month. Learn more on our Surfshark pricing page.

6. Hotspot Shield - Best Free VPN for Prime Video

Hotspot Shield came with great privacy and security features including multi-hop technology and split tunneling. It provided us with support for torrenting and unlimited simultaneous connections. All that, and there's a free version available.

What We Like

Multi-hop technology
Split tunneling
Unlimited simultaneous connections on an unlimited number of devices
Support for torrenting

What We Don't Like

Headquartered in Canada
Netflix available only in the U.S. and the U.K.
Static IP addresses
Unusual pricing structure

Strict Logging Policy

Hotspot Shield has a solid logging policy, which is a good thing since they're headquartered in the U.S., right in the heart of Silicon Valley. That means they are technically subject to Five Eyes, Nine Eyes, and 14 Eyes surveillance. Of course, every VPN must log some information to maintain the service and facilitate billing. According to Hotspot Shield's website they log only:

Usernames
Passwords
Email addresses
Payment information
Total bytes transferred over the last 30 days
Timestamp of last activity.

When it comes to the important data, they keep no:

Historical records of session lengths
Sites visited
Originating IP addresses

In short, they avoid having to turn over information to the U.S. government by keeping none of the websites we visited or our devices' IP addresses.

Hotspot Shield Windows Kill Switch

Price Structure

Hotspot Shield offers one of the only free VPNs on the market. Of course, the free version allows usage on only one device. In addition, connection speeds max out at two Mbps and data is limited to 500 MB per day. However, it utilizes military-grade encryption and multiple VPN protocols, and it comes with a kill switch standard. And did we mention it's free? This isn't a seven-day trial (for that, check out our list of the best VPN free trials); it's a completely free VPN. But if you want to avoid these limitations, dive into Hotspot Shield's pricing; their Premium package comes with five connections, speeds of up to one Gbps, and no data limits. That package runs $12.99 a month but the price drops to just $5.99 when you sign up for a year.

Hotspot Protocols

Hotspot Shield uses AES-256 encryption, military-grade and standard in the industry. In addition, their software runs on OpenVPN, the most secure and advanced protocol available. OpenVPN is, as the name implies, open source software that anyone and everyone on the net can contribute to, development-wise. This means it has evolved for use with any platform. It also means it is an especially strong piece of software since so many people keep an eye on it looking for bugs or weaknesses.
Methodology
How exactly do we come up with our best lists? To compile this list, we began with one very important question: just how good was each VPN at providing access to Prime Video no matter where we were in the world. Once we established its credentials in this category, we considered a whole host of additional criteria including price, security, privacy policy, speed, and features. Of course, no VPN is ever perfect, but we feel confident that we've put together a complete list of the best VPNs out there for Prime Video.
Security
VPN security comes down to one question: is the connection vulnerable to leaks, and is this the sort of vulnerability that might allow our information to become visible to hackers or government surveillance agencies? In order to ensure that each and every VPN we recommend is 100 percent leak free, we run two specific tests. First, we check for DNS leaks, using a program at DNSLeakTest.com. Then we use a tool developed by ExpressVPN to check for WebRTC leaks.
Privacy
We expect our VPN connection to be private as well as secure. One of the most valuable aspects of a VPN, in fact, is its ability to ensure that what we do on the internet can be done with complete anonymity. We're especially interested in whether a company protects us from the international government surveillance organizations Five Eyes, Nine Eyes, and 14 Eyes. Companies in countries outside of the Five Eyes, Nine Eyes, and 14 Eyes alliance can't be forced to turn over records, at least not legally.
Beyond this, we look carefully at each company's privacy policies to see just how seriously they take our privacy. We want VPNs that log the bare minimum of information about our internet usage so that they have little if anything to turn over if some government agency should come calling. Of course, all VPNs log some information, if only for billing purposes. What we don't like is if they keep records on our IP addresses, our web traffic, or any timestamps related to our activities. That sort of information makes it far too easy to identify both us and what we're up to when we're online.
To back up their policies, the best VPNs also use the best technology including AES-256 encryption, OpenVPN protocols, kill switches, multi-hop technology, split tunneling, and dynamic IP addresses. Then, just to be extra sure, we take a long look at every company's record so we know if they have a history of data breaches or of cooperating with government authorities. All of this takes time, but privacy is something that we take for granted.
Speed
Speed matters, especially when we're looking at how well a VPN works with a streaming service like Prime Video. Every VPN slows a device down to some extent, but if speeds are too slow then the VPN becomes more trouble than it's worth. We test each VPN using speed tests developed by Ookla, looking at upload, download, and latency speeds. Beyond looking at the raw numbers, we compare speeds between machines running the VPN and the same machines when they aren't running it. In addition, we run these tests on both Windows and Mac devices. This allows us to say to a precise percentage just how much a VPN will affect a device in terms of speed.
Features
Obviously, for this list, we wanted VPNs that work especially well with Prime Video, services that have a proven record of getting around Prime's security measures. We also like companies that provide easy access to Netflix and other streaming services as well, though. And for those times when we're all streamed out, we want our VPN to have support for torrenting and gaming. We also take into account the quality of the company's apps as well as what sort of response we get from their customer service, if any.
Pricing
Finally, we weigh all these services and features against a VPN's price as well as what kind of subscription terms they offer. We want to know just what we're getting for our money, including how many simultaneous connections we get and how many server switches. In addition, we consider contract options such as whether a company offers a free version of their software, what they charge for a single month, and whether they offer discounts for long-term contracts. For the most part, we look for plans that cost $10.00 a month or less, and that offer deep discounts for one-year, two-year, and three-year plans.
FAQs
Still have questions about the best VPNs for Prime Video? Below, we answer some of the most common ones.