What We Like
Highly customizable: It was important to us that we could go into the VPN and customize our encryption strength. This allowed us to get faster speeds at home, but more protection on the go.
No permanent logging: VPNSecure clearly took great lengths to ensure our data was completely secured. They claim that they do not permanently log IP addresses, connection timestamps, disconnection timestamps, bandwidth, and DNS requests.
Metasearch: VPNSecure's own private search engine proxies together results from sites like Google, Bing, and Yahoo without exposing our IP address or search history.
What We Don't Like
Streaming: Each time we tried to log onto a Netflix, BBC, or HBO, it was immediately identified that we were using a VPN.
No human or phone support: Don't get us wrong, we love live chats, but sometimes you just want to get on the phone and work through a technical problem. To our dismay, with VPNSecure, we couldn't do that.
Bottom Line
The only information that VPNSecure logs is your username, your encrypted password and your email address, so anonymity on the web is a real possibility.
Securing yourself while surfing the web on the go is one of the most important pillars of building safety assurance online. Even the most mundane websites record your IP address, not to mention that hackers are constantly looking for holes in your protection. The safest way to navigate the web is by using a VPN like VPNSecure. With around 100 servers in 48 countries, VPNSecure's lack of servers seemed like quality over quantity, so we tested it to find out for sure.
VPN Secure Feature Summary
| | |
| --- | --- |
| Encryption | AES 256-bit |
| Kill switch | Yes |
| Data logged | Username, encrypted password and email address |
| Torrenting | Yes |
| Netflix | No |
Editor's Rating
24/7 live chat support and email support
Around 100 servers in 48 countries
Features a meta-search engine for private and secure searching
More Security.org Recommendations
Check out more of our favorite VPNs.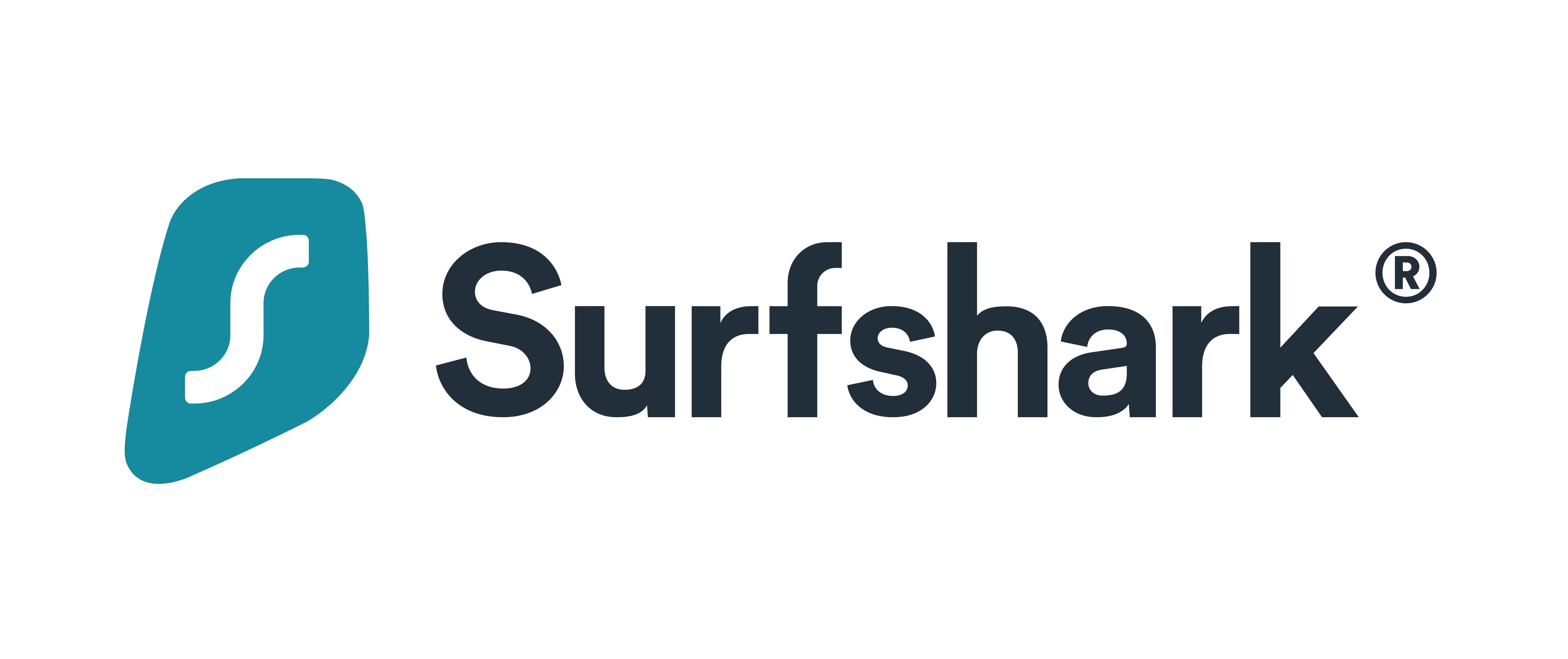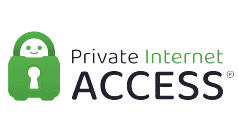 VPNSecure's Company Background
Alright, now that you've made it this far, it's time to jump into the meat and potatoes. VPNSecure launched in 2010 out of Queensland, Australia. However, as they are based in Australia, they're subject to Australia's membership in Five Eyes. That means, if asked, VPNSecure is obligated to disclose information about their clients to the governments of the U.S, U.K, Australia, Canada, and New Zealand.1
Server Offerings
Some of the bigger, brand name VPNs will rent server space from other organizations or even other VPN providers to up their number of servers and country availability. VPNSecure decided to build its entire private network with its own privately-managed servers. Altogether, they boast around 100 servers in 48 countries. Included in the 48 countries are almost every major web location like the U.S., Australia, Canada, Hong Kong, Germany, and the U.K. Although some servers tend to be a bit slower than others, we never found the smaller number of servers to be an issue. For a VPN with more server options, we'd suggest checking out our ExpressVPN review. They boast 2000 servers in 148 locations!
Need For Speed (Tests)
Connecting to a VPN will typically slow down your Internet access. If you think about your web traffic like a train, routing your traffic through another encrypted server is like adding an extra stop. If that stop happens to be on the other side of the world, well, that could slow you down a noticeable amount. Although slower speeds are typical with a VPN, we ran speed tests from both a 2011 Macbook Pro in Brooklyn as well as a Windows 10 Acer Aspire 5 in the Philippines to see exactly what this slowdown entails.
As you can see from the table below, our speeds with the VPN were faster on our Mac than on Windows for both download and upload speeds. VPNSecure is certainly better for Mac users, according to our tests, but overall, it slowed down our connection dramatically. Typically, the average Ping difference is 32 percent and the average download difference is around -25.44 percent. As you can see, both the Windows and Mac tests well exceed the average.
| | Macbook Pro 2011 High Sierra Version 10.13.6 | Acer Aspire 5 (Windows 10) |
| --- | --- | --- |
| Ping without VPN (in ms) | 33 | 5 |
| Ping with VPN (in ms) | 49 | 238 |
| Ping Difference | 49% | 4660% |
| Macbook Download Speed without VPN (in Mbps) | 57.63 | 23.99 |
| Download Speed with VPN (in Mbps) | 10.5 | 0.7 |
| Download difference | -82% | -97% |
| Upload Speed without VPN (in Mbps) | 54.75 | 23.63 |
| Upload Speed with VPN (in Mbps) | 25.28 | 5.02 |
| Upload difference | -54% | -79% |
Heads Up: Many VPNs offer either free subscription levels or free trials, so if you really want to know how well a VPN will perform on your machine, take advantage of these and run your own speed tests!
DNS and WebRTC Leak Tests
DNS stands for the domain name server, a database of public IP addresses tied to hostnames. So, instead of an IP address that reads 176.13. 69.63, it would show as Facebook.com. These tests are essential because a device might send DNS traffic outside of the VPN tunnel. DNS leak tests are a surefire way to make sure it isn't happening. Fortunately, our tests indicated no DNS leaks. For a company that clearly prioritizes security, we weren't surprised, but we certainly were glad to see it! Now…on to WebRTC!
A WebRTC leak is slightly different from a DNS leak. WebRTC stands for Web Real-Time Communications, a collection of standardized technologies that allows web browsers to directly communicate with each other. There are lots of benefits to WebRTC, like allowing web applications to control a user's microphone and video camera straight from the browser,2 but any devices using WebRTC need to know each other's private IP addresses. Browsers like Firefox, Chrome, Opera, and Microsoft Edge default to WebRTC, so we need to make sure our VPN has it all buttoned up. Happily, we identified no WebRTC leaks while using VPNSecure. This is a great boost to their overall rating, as security is always our chief concern.
Did VPNSecure Log Our Info?
One of our biggest issues is when VPNs claim to provide a private searching experience, but in reality, they log our web traffic. Thankfully, VPNSecure has a strict no-logging policy aside from our emails, usernames, and passwords. According to their own terms and conditions, that means they didn't log our:
IP Address
Connection timestamps
Bandwidth used
DNS Requests
It was great to see such a robust anti-log policy from VPNSecure. However, although VPNSecure is staunchly anti-logging, they do use a static IP address; this means the IP associated with our account didn't dynamically change as we navigated the web. This certainly lowers the potential level of searching the web completely anonymously. For what VPNSecure lacks in the volume of servers, it makes up for its commitment to data privacy.
Kill Switch
VPNSecure's desktop app came enabled with kill switch, a feature that disabled all of our Internet activities the moment the VPN disconnected. Regrettably, this feature isn't available yet on VPNSecure's mobile apps, but they hope to add it by the end of 2020.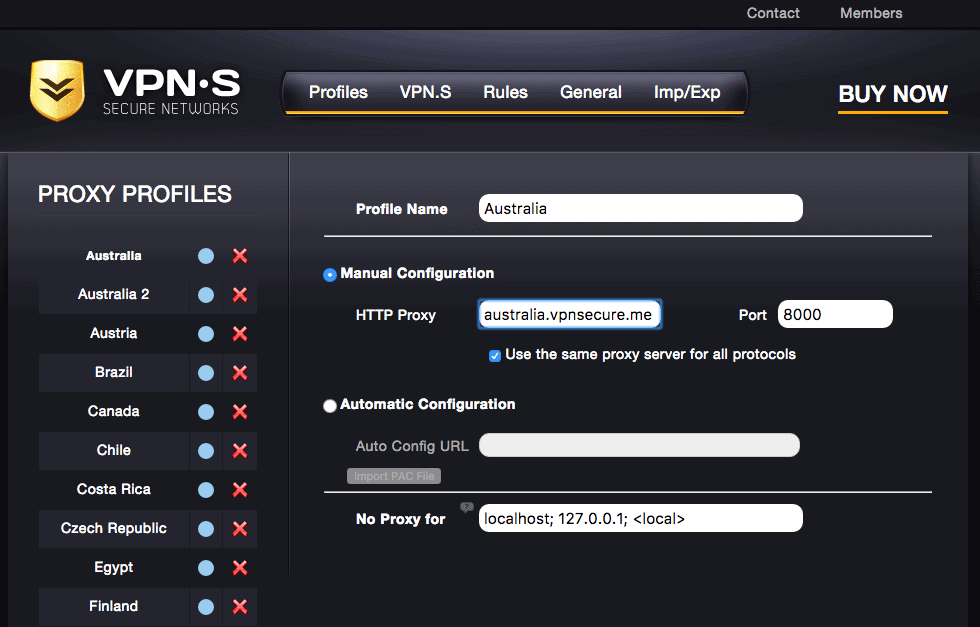 Show Me The Movies!
Although we try to stress the importance of security as the primary reason to use a VPN, that's not always everyone's motivation to start using a service like VPNSecure. One of the reasons folks decide to get a VPN is to geo-spoof their location and stream content from Netflix, HBO, the BBC, etc. Unfortunately, that's not really the scope of VPNSecure. Every time we tried to log onto one of these streaming services, they registered that we were using a VPN and blocked our access.
We determined that VPNSecure is a company more concerned with building a fully protected VPN concentrated on P2P sharing, torrenting, and anonymous web searching than it is with streaming services. Of the nearly 100 VPNSecure servers, 90 percent of them allowed for torrenting. With the exception of a handful of servers based in the U.S. and U.K., it was easy to torrent anything we wanted from our favorite hosting sites. Even P2P file sharing was straightforward, but with their lackluster download speeds of 10.5 Mbps, it took a while to download even the smallest files.
FYI: Some movies on streaming services can only be accessed through servers in different countries. Once you've activated your VPN, try logging into your favorite service to see if there's anything new!
Split Tunneling and Multi-Hop
One of the most overlooked VPN features is split tunneling. Essentially, split tunneling would allow us to route some of our traffic through the VPN's Internet connection while routing other apps or Internet traffic through the direct public network. It's an easy way to use less bandwidth and still stay secure.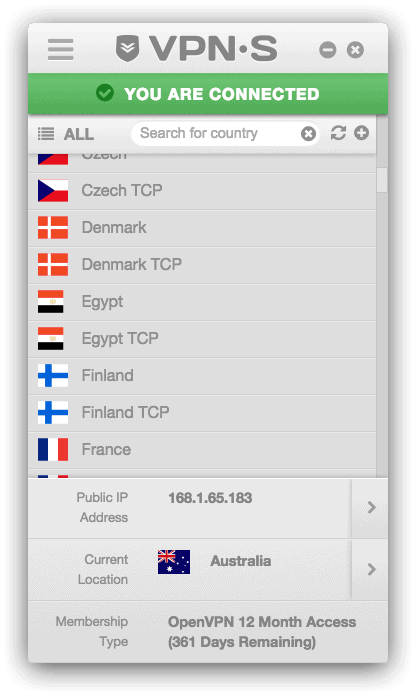 Similarly, multi-hop is a feature that we consider a part of the best VPNs. Sometimes called a double VPN, although it may use more than two servers, multi-hop adds an extra layer of server security to a normal VPN connection by cascading the traffic. At first, we thought multi-hop could be overkill, but after doing some more research we discovered that people could correlate incoming and outbound VPN traffic through a single server. Although it makes speeds slower, multi-hop is a big security boost.
We were disappointed to learn VPNSecure does not offer split tunneling or multi-hop, but they plan to in the near future. For a VPN with a great split tunneling option and multi-hop, look no further than our Surfshark review.
Encryption Methods
Encryption is the key to any good VPN, because what's the use of securing your information if people can easily break into it? AES, or Advanced Encryption Standard, is used for encryption and decrypting data flowing through VPNs. VPNSecure boasts an AES of up to 256-bit, which is the highest standard most commonly used today.
Quick Tip: If a VPN advertises a 64-bit encryption standard, keep scrolling! 64-bit encryption is outdated and insufficient.
Subscription Info
All of VPNSecure's pricing tiers contained the same features, so it was really easy for us to decide what package we needed. For 30 days, VPNSecure offers a free trial with all of the basics included, so you can jump in and make sure you love the VPN before committing to a plan.
| | Monthly | Six Months | One Year | Three Years |
| --- | --- | --- | --- | --- |
| Total Amount Billed | $9.95 | $49.95 | $79.95 | $107.64 |
| Monthly Rate | $9.95 | $8.32 | $6.66 | $2.99 |
| Total Savings* | $0.00 | $9.75 | $39.45 | $250.56 |
*As compared to the monthly plan.
With their lowest monthly price at $2.99 for a three-year package, VPNSecure falls right in the middle of the pack in terms of price. For a deeper dive, check out our VPNSecure pricing rundown.
Recap
VPNSecure provided us with nearly everything we needed to search the web safely and even included some unique features like the Meta Search Engine. However, every VPN has its flaws, and VPNSecure had a few too many to make our list of the best VPNs. Key features that we love like split tunneling, multi-hop, and streaming access to services like Netflix simply were not available. It's important to remember that everyone's reasons for using VPNs are different and there's no one size fits all option. Keeping that in mind…
Safety online if more than just using a VPN, so check out some of our digital security best practices for more tips on how to safeguard against hackers.
FAQs
Still have questions about VPNSecure? You're in luck, because we've got answers to a few below.