The Best VPNs for Australia
Whether you're visiting Australia or you're a resident, a VPN is a great way to protect you from public Wi-Fi networks, among other capabilities.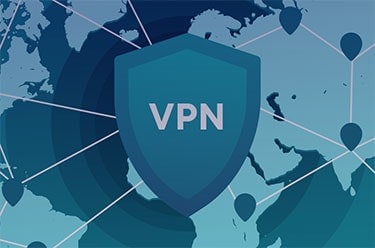 Known for its beautiful beaches and wild outback, we loved traveling to Australia. However, one of the things we didn't love was the number of restrictions and overreach the Australian government has when it comes to their citizens' internet access. We weren't fans of the other-worldly animals, either, but that's not the point here: we care about internet privacy. To safely traverse the country/continent of Australia, a reliable, secure VPN should be added to your travel checklist.
Best VPNs for Australia Test Results
| | |
| --- | --- |
| Australian servers total | 44-363 |
| Worldwide servers total | 568-6,500 |
| Monthly costs | $0-$12.99 |
| VPNs tested total | 60+ |
In an attempt to combat online piracy, the Australian Senate passed a measure that allows it to determine which websites its private citizens can and can't access. Additional legislation requires the Australian Internet Service Providers (ISPs) to store their users' browsing data for up to two years, and hand it over to the government if requested.1
That sounds like a lot, but it's really just the norm for all countries that fall under Five Eyes, Nine Eyes and Fourteen Eyes jurisdictions. Those intelligence agencies can force companies operating in their parameters to hand over users' data, which can include names, addresses, dates of birth, billing details, and other identifying information in addition to time, date, destination, and duration of communications, IP addresses, and bandwidth consumed. In order to hide your information from these prying eyes in Australia, consider using the following VPNs.
Comparison of the Best VPNs in Australia
| System | NordVPN | Surfshark | Private Internet Access VPN | CyberGhost | ProtonVPN | PureVPN |
| --- | --- | --- | --- | --- | --- | --- |
| Ranking | 1st | 2nd | 3rd | 4th | 5th | 6th |
| Ratings | 9.7/10 | 9.5/10 | 9.4/10 | 8.9/10 | 8.8/10 | 8.9/10 |
| Servers in Australia | Over 190 in Adelaide, Brisbane, Melbourne, Perth, and Sydney | Exact number is unknown, but has servers in Perth, Melbourne, Sydney, Adelaide, and Brisbane | 137 in Sydney, 138 in Melbourne, and 38 in Perth | 134 | 44 | 128 in Sydney, 79 in Melbourne, 76 in Perth, and 77 in Brisbane |
| Servers Worldwide | 5246 | Over 3,200 | Over 3194 | 3157 | 568 | 6500 |
| Member of Five Eyes, Nine Eyes and Fourteen Eyes | No | No | Yes | No | No | No |
| Logs Traffic/Web Activity | No | No | No | IP address, when and where VPN was used | Collects timestamps | Collects total bandwidth consumed |
| Kill Switch | Yes | Yes | Yes | Yes | Yes | Yes |
| Torrenting | Yes | Yes | Yes | Yes | Sometimes | Yes |
| Split Tunneling | No | Yes | No | Yes, but with exceptions | Yes | Yes |
| Monthly Plans | $3.71 - $11.95 | $2.30 - $12.95 | $2.19 - $11.95 | $2.95 - $12.99 | $0 - $29.12 | $1.32 - $10.95 |
| Customer Support | Live chat support 24/7 | Live chat, email | Online form, live chat | Live chat, tickets, phone number | Email, social media | 24/7 support |
| Contract Lengths | Monthly, yearly or 2 years | Monthly, 6 months, or 2 years | Monthly, yearly or every 3 years | Monthly, yearly, and 3 years 3 months | Yearly | Monthly, yearly or every 5 years |
| Location of Headquarters | Panama | Netherlands | Greenwood Village, Colo., USA | Bucharest, Romania | Geneva, Switzerland | Hong Kong |
| Read Review | NordVPN Review | Surfshark Review | Private Internet Access VPN Review | CyberGhost Review | ProtonVPN Review | PureVPN Review |
Summary of the Best VPNs for Australia
Detailed List of the Best VPNs for Australia
How We Test VPNs: Methodology
Testing the VPNs is a painstaking but rewarding process. In a nutshell, we don't take what the VPN providers' websites say at face value. We believe in testing each VPN service ourselves across iOS, Android, MacOS and Windows devices to ensure that they deliver on all of their promises. Don't worry, our research goes beyond user-friendliness and levels of privacy. We look at where the company is based to determine if it will be under the jurisdiction of Five Eyes, Nine Eyes, or 14 Eyes. As a refresher, those are intelligence agencies that have the power to force VPN providers to share their customers' personal and browsing information with the government upon request. Of course, the number of servers they had in Australia was also a huge factor, and with 1,012 VPN servers in Australia available from the five providers on this list, we put all the VPNs through a series of tests to test their strengths.
Speed
We test all of the VPNs from our Brooklyn office on our private Optimum network. We go device by device to set a baseline for our internet speed without a VPN, and then compare speeds with VPNs against our initial numbers. The devices we test include a Macbook Air and a Windows Vivobook to ensure that we're not favoring one manufacturer or operating system over the other.
Our testing process is relatively easy. We test download and upload speed along with ping (latency) with and without a VPN. While download and upload speed are measured in megabits per second, latency is measured in milliseconds. We then calculate the difference between the two measurements as a percentage, and take into account how the operating systems affect speed. We prefer VPNs that have no more than a 40 percent difference in any of the categories. While we stand by our results, we understand that there's differences (such as distance to the server, operating system, and device used) that could impact others' speed test results, so we encourage all readers to conduct speed tests of their own.
Security
The main purpose for using a VPN is to protect browsing data and web traffic, which is made up of websites visited and the IP address of the device who visited them. We want to verify the information and make sure users' private IP addresses are not leaked due to WebRTC, which enables default browsers, like Chrome, Microsoft Edge, and Opera, to directly communicate with each other and share information. We test for WebRTC leaks on ExpressVPN's website, so we can look at the local and Public IPv4 IP addresses to determine if there were any WebRTC leaks.
We then focus our attention on each VPN provider's privacy jurisdiction and data-logging policy. We try to avoid companies that are based in areas that fall under Five Eyes, Nine Eyes, and Fourteen Eyes jurisdiction. However, not all VPN providers are based in countries outside privacy jurisdictions. Don't worry, though: we'll always let you know the location of the provider we're reviewing.
In terms of data-logging, we only recommend companies that don't hold any overly-sensitive information. Keep in mind that almost all VPNs log a user's basic account information, such as their name, email, and payment information. However, we draw the line at VPNs that keep any information about when customers use their VPNs, for how long, or their web activity and IP addresses.
We examine the VPN's encryption methods and internet protocols to see if they conform to industry standards, which include AES-256 and OpenVPN, two of the most secure methods. Additionally, we search for dynamic IP addresses, which are difficult to track. Then, we make sure all recommended VPNs include a kill switch.
Performance
Torrenting and streaming access are important to us, as we understand that media libraries differ from country to country and that some countries have stricter laws in place than others. VPNs allow us to mask our location so it appears as if we're accessing the content from somewhere else. We also look for VPNs with split tunneling, which allows private and public network access simultaneously. We prefer double or multi-hop VPNs, as they encrypt data multiple times through multiple servers for additional layers of protection.
Subscriptions
We provide our readers with comparative pricing between VPNs and supply unbiased information about subscription options. The price range of VPNs varies, but they're typically around $5 to $10 per month. However, on the extreme ends, there are free VPN options and those that go up to $15 per month.
Monthly plans offer greater flexibility, while annual plans typically come at better prices. Furthermore, we include information about trial periods and money-back guarantees, along with contract lengths. We cut through marketing language and put each subscription's offerings into layman's terms so our readers know exactly what they're getting in terms of server switches, simultaneous connections, and how many devices are allowed overall. On average, VPNs allow unlimited server switches and devices.
Customer Support
Most VPN companies provide a free live chat feature, an email address, phone number or online ticket submissions. Being that VPN companies aren't known for their customer service, we've found some VPN providers that provide 24/7 live chat, and we award extra points if the company provides a phone number.
App
We test the company's VPN app on both iOS and Android devices and examine their ratings on each platform. If any apps have below three stars, we don't recommend it to our readers with that type of device.
FAQs
If you're still seeking some clarity around VPNs and why you need one in Australia, we've compiled some of the most frequently asked questions.