The Best VPNs for Australia in 2023
Whether you're visiting the land Down Under or you live there, a VPN is a great way to protect your digital privacy. Here are the top VPNs for Australia that we've personally tested.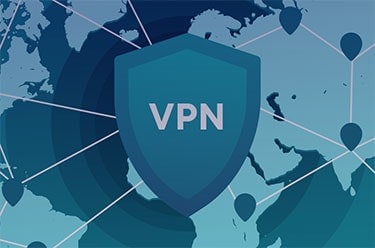 2,500+ research hours
50+ VPNs reviewed
300 speed tests
6 experts consulted
5 VPNs recommended
I'm going to try to get through this without making a Men at Work joke, so please bear with me.
Anyway … we're talking about Australia. The land Down Under. Kangaroos and koalas. Beautiful beaches, lush rainforests, and the wild outback. The wine country, the food, the people, and the Sydney Opera House. Wow. It truly is one of the most magnificent places on earth to visit.
If you're visiting on vacation or if you're planning to spend a significant amount of time in Oz, it's important that you're prepared. There are plenty of perilous places in Australia, and if you grew up watching "The Crocodile Hunter," you'll know that there are plenty of dangerous animals there, too. What's not as well known, though, are the digital security threats.
No matter where you're traveling, I always recommend using a virtual private network — or VPN for short. These clever softwares help you maintain your anonymity online, essentially making it so you're invisible in digital spaces. No one can see what you're doing, no one can track your IP address, and — most importantly — no one can leverage that information to do anything nefarious, like hack into your bank account or steal your identity.
>> Learn More: The Best VPNs for Traveling
Now you might be thinking to yourself, "OK, fine, I'll get a VPN before I go to Australia. They're all the same anyway." But that couldn't be further from the truth. You're correct in assuming that all VPNs perform the same basic functions, but when you look at them up close, there are a lot of differentiating features among the top-shelf providers.
I've spent a ton of time working with VPNs and have seen the good, the bad, and the outright ugly. Using this knowledge and these experiences, I've compiled a list of the five best VPNs for Australia — for visitors and residents alike. Before we get into the detailed list, though, let's take a quick look at the criteria I use to pick the best of the best.
What to Look for in a VPN for Australia
| | |
| --- | --- |
| Australian servers | There's a long list of factors that influence your VPN's speeds, and somewhere near the top is your proximity to the server site. If you're looking for a VPN to help keep you safe while you're in Australia, you're going to want to pick one that has a large in-country footprint. |
| Performance | Similar to my first point, you'll want to pick a VPN that performs well given the devices you're using. Some VPNs work better on Macs than they do PCs, and some have more sophisticated server networks than others. Ultimately, using a VPN will slow you down a little, but you want to find one that won't slow you down so much you don't want to use it. |
| Security features | One of the primary reasons most people use a VPN is to increase their security online. As such, you want to find a provider that adheres to rigid security protocols and offers 256-bit encryption. All of the providers on this list pass muster in this regard. |
| Supplemental features | VPNs aren't just for security, though. There are a lot of benefits to using one that have nothing to do with safety. For instance, did you know you can use a VPN to stream Netflix from Australia? Or use them to access the Tor network? How about using torrenting-optimized servers to share P2P files faster? Consider how you'll use your VPN, and think about what features you'll need. |
| RAM-only servers | So this one is a personal preference, but I prefer my VPNs to have networks made up of RAM-only servers. Why? Because RAM requires power to store information, meaning that when the servers are cycled down for maintenance, your data is gone without a trace. It's not a deal-breaker, but you might consider this option when you're picking out which VPN is right for you. |
| Price | If you've never shopped around for a VPN before, you might be surprised to find out how affordable they are. Most of the time you can expect to pay between $5 and $15 dollars per month, depending on the provider you select and the length of your subscription term. Generally speaking, the longer you sign up for, the less your month-to-month cost will be. |
So now that you have a good idea of the criteria I'm using to judge VPNs, let's jump right into it, shall we? Over the course of this article, I'll help you pick out the best VPN for your specific needs while you're in the land Down Under.
Comparison of the Best VPNs in Australia
| System | NordVPN | Surfshark | Private Internet Access VPN | CyberGhost | Proton VPN |
| --- | --- | --- | --- | --- | --- |
| Ranking | 1st | 2nd | 3rd | 4th | 5th |
| Ratings | 9.7/10 | 9.5/10 | 9.4/10 | 8.9/10 | 8.8/10 |
| Servers in Australia | Over 190 in Adelaide, Brisbane, Melbourne, Perth, and Sydney | Exact number is unknown, but has servers in Perth, Melbourne, Sydney, Adelaide, and Brisbane | 137 in Sydney, 138 in Melbourne, and 38 in Perth | 134 | 44 |
| Servers Worldwide | 5246 | Over 3,200 | Over 3194 | 3157 | 568 |
| Member of Five Eyes, Nine Eyes and Fourteen Eyes | No | No | Yes | No | No |
| Logs Traffic/Web Activity | No | No | No | IP address, when and where VPN was used | Collects timestamps |
| Kill Switch | Yes | Yes | Yes | Yes | Yes |
| Torrenting | Yes | Yes | Yes | Yes | Sometimes |
| Split Tunneling | No | Yes | No | Yes, but with exceptions | Yes |
| Monthly Plans | $3.71 - $11.95 | $2.30 - $12.95 | $2.19 - $11.95 | $2.95 - $12.99 | $0 - $29.12 |
| Customer Support | Live chat support 24/7 | Live chat, email | Online form, live chat | Live chat, tickets, phone number | Email, social media |
| Contract Lengths | Monthly, yearly or 2 years | Monthly, 6 months, or 2 years | Monthly, yearly or every 3 years | Monthly, yearly, and 3 years 3 months | Yearly |
| Location of Headquarters | Panama | Netherlands | Greenwood Village, Colo., USA | Bucharest, Romania | Geneva, Switzerland |
| Read Review | NordVPN Review | Surfshark Review | Private Internet Access VPN Review | CyberGhost Review | Proton VPN Review |
Summary of the Best VPNs for Australia
Detailed List of the Best VPNs for Australia
Do I Need a VPN in Australia?
This is a bit like asking "Do I need to lock my doors at night?" Technically speaking, no, you don't have to, but you'll be a whole lot safer if you do.
Whenever you're traveling, you're going to likely be connecting to unsecured wireless networks. You never know who you're going to be sharing that network with, or what they can do with your IP address, or other bits of personal information they can glean.
No matter where you're going — Australia or just down the street to the coffee shop — I always recommend using a high-quality VPN.
Can I Get Into Trouble for Using a VPN in Australia?
VPNs are perfectly legal to use in Australia, but don't think that means you can get away with anything just because you're using one. For instance, if you use a VPN to torrent illegally, you can — and likely will — be fined. And these penalties are pretty stiff. In Australia you can be fined up to $60,000 per piece of copyrighted material downloaded and serve up to five years in jail.
» Do You Know: The Best VPNs for Torrenting
So no, the use of a VPN alone won't get you into trouble in Australia, but what you do with the VPN could.
Do Australian VPNs Work in New Zealand?
Yes! Most VPN providers classify their "Australian" server footprint as "Oceania," which definitely includes New Zealand. NordVPN, Surfshark, and PIA all have footprints in the actual country, while others stick to Australia, specifically. That said, even connecting through a Sydney server from Auckland will still give you decent speeds with low latency on a robust VPN network.
How We Test VPNs: Methodology
Testing the VPNs is a painstaking but rewarding process. In a nutshell, we don't take what the VPN providers' websites say at face value. We believe in testing each VPN service ourselves across iOS, Android, MacOS and Windows devices to ensure that they deliver on all of their promises. Don't worry, our research goes beyond user-friendliness and levels of privacy. We look at where the company is based to determine if it will be under the jurisdiction of Five Eyes, Nine Eyes, or 14 Eyes.
>> Check Out: Best VPNs for iPhone
As a refresher, those are intelligence agencies that have the power to force VPN providers to share their customers' personal and browsing information with the government upon request. Of course, the number of servers they had in Australia was also a huge factor, and with 1,012 VPN servers in Australia available from the five providers on this list, we put all the VPNs through a series of trials to test their strengths.
Speed
We test all of the VPNs from our Brooklyn office on our private Optimum network. We go device by device to set a baseline for our internet speed without a VPN and then compare speeds with VPNs against our initial numbers. The devices we test include a MacBook Air and a Windows Vivobook to ensure that we're not favoring one manufacturer or operating system over the other.
>> Read More: Top VPNs for Mac
Our testing process is relatively easy. We test download and upload speed along with ping (latency) with and without a VPN. While download and upload speed are measured in megabits per second, latency is measured in milliseconds. We then calculate the difference between the two measurements as a percentage and take into account how the operating systems affect speed. We prefer VPNs that have no more than a 40 percent difference in any of the categories. While we stand by our results, we understand that there are differences (such as distance to the server, operating system, and device used) that could impact others' speed test results, so we encourage all readers to conduct speed tests of their own.
>> Learn About: VPN Speed Tests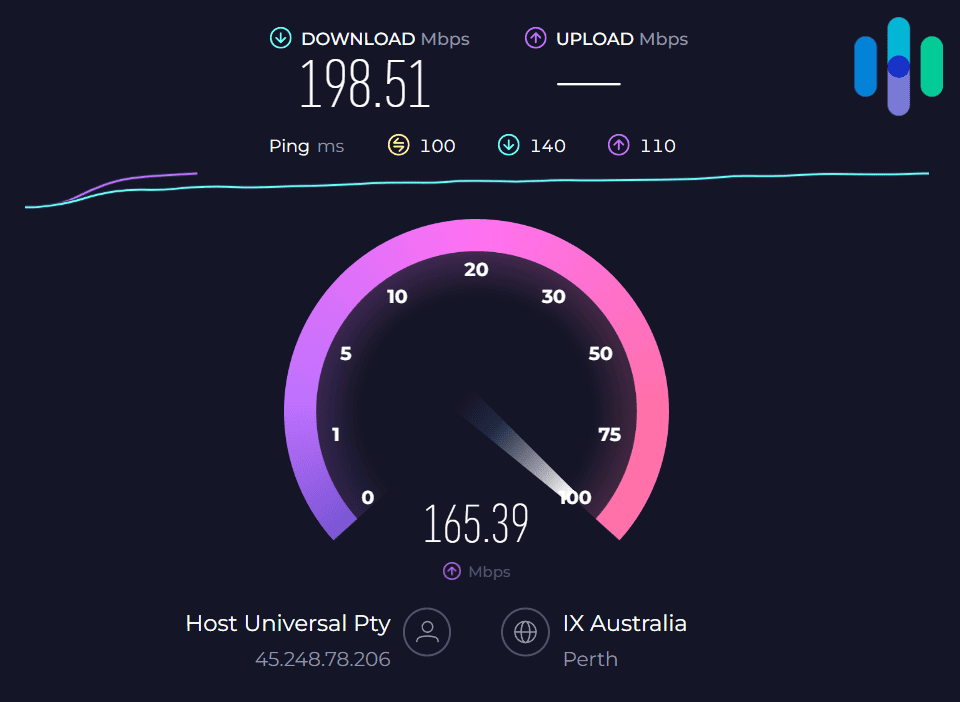 Security
The main purpose of using a VPN is to protect browsing data and web traffic, which is made up of websites visited and the IP address of the device that visited them. We want to verify the information and make sure users' private IP addresses are not leaked due to WebRTC, which enables default browsers, like Chrome, Microsoft Edge, and Opera, to communicate directly with each other and share information. We test for WebRTC leaks on ExpressVPN's website so we can look at the local and Public IPv4 IP addresses to determine if there were any WebRTC leaks.
We then focus our attention on each VPN provider's privacy jurisdiction and data-logging policy. We try to avoid companies that are based in areas that fall under Five Eyes, Nine Eyes, and Fourteen Eyes jurisdiction. However, not all VPN providers are based in countries outside privacy jurisdictions. Don't worry, though: we'll always let you know the location of the provider we're reviewing.
In terms of data logging, we only recommend companies that don't hold any overly sensitive information. Keep in mind that almost all VPNs log a user's basic account information, such as their name, email, and payment information. However, we draw the line at VPNs that keep any information about when customers use their VPNs, for how long, or their web activity and IP addresses.
We examine the VPN's encryption methods and internet protocols to see if they conform to industry standards, which include AES-256 and OpenVPN, two of the most secure methods. Additionally, we search for dynamic IP addresses, which are difficult to track. Then, we make sure all recommended VPNs include a kill switch.
Performance
Torrenting and streaming access are important to us, as we understand that media libraries differ from country to country and that some countries have stricter laws in place than others. VPNs allow us to mask our location so it appears as if we're accessing the content from somewhere else. We also look for VPNs with split tunneling, which allows private and public network access simultaneously. We prefer double or multi-hop VPNs, as they encrypt data multiple times through multiple servers for additional layers of protection.
>> Check Out: Best VPNs for Hulu
Subscriptions
We provide our readers with comparative pricing between VPNs and supply unbiased information about subscription options. The price range of VPNs varies, but they're typically around $5 to $10 per month. However, on the extreme ends, there are free VPN options and those that go up to $15 per month.
Monthly plans offer greater flexibility, while annual plans typically come at better prices. Furthermore, we include information about trial periods and money-back guarantees, along with contract lengths. We cut through marketing language and put each subscription's offerings into layman's terms so our readers know exactly what they're getting in terms of server switches, simultaneous connections, and how many devices are allowed overall. On average, VPNs allow unlimited server switches and devices.
Customer Support
Most VPN companies provide a free live chat feature, an email address, phone number or online ticket submissions. Since VPN companies aren't known for their customer service, we've found some VPN providers that provide 24/7 live chat, and we award extra points if the company provides a phone number.
App
We test the company's VPN app on both iOS and Android devices and examine their ratings on each platform. If any apps have below three stars, we don't recommend it to our readers with that type of device.
Frequently Asked Questions
Still have some questions about VPN use in Australia? Don't worry! I've got the answers.