The Best VPNs for Hong Kong
Whether you live in Hong Kong or are just visiting, we'll tell you which VPN is right for you.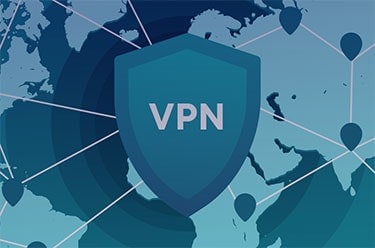 A VPN may be one of the most valuable things a person in Hong Kong can have right now. With the Chinese government exerting increasing control over internet activity, a VPN offers the ability to access websites, watch streaming content, and engage in torrenting without fear of being monitored by the government or anyone else. Which VPNs in Hong Kong offer the best combination of access and security? Read on to find out.
Features We Looked For
| | |
| --- | --- |
| Server count | 7-70 |
| Kill switch | Yes |
| Encryption | 256-bit AES |
| Netflix access | Yes |
Find out how our top two choices stack up against one another by checking out our head-to-head comparison, ExpressVPN vs. NordVPN.
Summary of the Best VPNs for Hong Kong
Comparison of the Best VPNs for Hong Kong
| System | NordVPN | ExpressVPN | Private Internet Access VPN | CyberGhost | Astrill VPN | ProtonVPN |
| --- | --- | --- | --- | --- | --- | --- |
| Ranking | 1st | 2nd | 3rd | 4th | 5th | 6th |
| Ratings | 9.7/10 | 9.1/10 | 9.4/10 | 8.9/10 | 8.5/10 | 8.8/10 |
| Servers in Hong Kong | 70 | 7 | 68 | 84 | Exact number not listed | 13 |
| Monthly Plan | $2.99 - $11.95 | $8.32 - $12.95 | $2.19 - $11.95 | $2.25 - $12.99 | $10.00 - $20.00 | $4.00 - $10.00 |
| Contract Length | One - 24 months | One - 12 months | One - 36 months | One - 36 months | One - 24 months | One month |
| Split Tunneling | No | Yes | No | Yes | Yes | Yes |
| Netflix | Yes | Yes | Yes | Yes, in certain countries | Yes, on certain servers | Yes |
| Torrenting | Yes | Yes | Yes | Yes | Yes | Yes |
| IP Addresses | Static, shared or dedicated | Dynamic | Dynamic | Static, shared | Static or dedicated | Shared |
| Five Eyes, Nine Eyes, and 14 Eyes Member | No | No | Yes | No | No | No |
| Read Review | NordVPN Review | ExpressVPN Review | Private Internet Access VPN Review | CyberGhost Review | Astrill VPN Review | ProtonVPN Review |
Detailed List of the Best VPNs for Hong Kong
1. NordVPN - Best VPN for Hong Kong Overall

VPNs don't come with a much better reputation for security and privacy than NordVPN. In addition to using industry-standard AES-256 encryption and multi-hop technology, they offered us both shared and dedicated IP addresses. But they aren't just safe: they also provided us with easy Netflix access, torrenting through uTorrent, and the highest-rated mobile apps on this list. And with 70 servers in Hong Kong, it didn't matter whether we were in Kowloon or on the island; we were always able to find the ideal connection. All that was available for as little as $2.99 a month, and that's without even taking into account NordVPN's deals.

What We Like

Fast download and upload speeds
70 servers in Hong Kong
Multi-hop technology
Great mobile apps

What We Don't Like

No split tunneling
Shared IP addresses (though dedicated addresses are available for a price)
Spotty customer service
Slower speeds on Windows devices

A Reputation for Privacy

NordVPN was started in 2012 by two childhood friends who had a dream of creating an internet free of censorship and surveillance. In just eight years, it has amassed over eight million subscribers. How? By maintaining a spotless record of security. They have never leaked or disclosed a single piece of data about any user, and they remain committed to maintaining that record of reliability. According to their published privacy policy, they don't keep logs of IP addresses, servers used, websites visited, files downloaded, or time of sessions. As far as we're concerned, privacy doesn't get much more thorough than that.

WebRTC Leak Test with NordVPN

Multi-hop Technology

A big part of NordVPN's security comes from their use of multi-hop technology. Essentially, every time we signed onto our VPN, the company routed us through at least two different servers. This meant that our activity was even harder to trace since each server provided its own distinct encryption. We don't have all that much to hide, but it's nice to know that if we did, NordVPN would make sure we could.

Mobile Apps

NordVPN's mobile apps get high marks from users. It's Apple version is rated 4.6 out of five, while its Android app gets 4.2 out of five. When it comes to mobile VPNs, we tend to prefer something fairly unobtrusive, since it's the service we're after more than visual style. This one is clean and simple in both its versions. More importantly, both versions were fast and easy to set up. We have enough complications in our life without having to worry over how to make our VPN operational, so this was quite the relief.

2. ExpressVPN - Best VPN for Hong Kong

ExpressVPN isn't just a great choice in Hong Kong: they regularly make our list of all the best VPNs. We were excited, though, to find out that they have a strong presence in the country, with seven servers in Hong Kong. But beyond that, the company is headquartered in the British Virgin Islands, a banking haven known for its privacy protections. More importantly, they don't belong to any of the three major surveillance alliances: Five Eyes, Nine Eyes, and 14 Eyes. In addition, they offer dynamic IP addresses for enhanced security and split tunneling, which meant that we could use the VPN for some apps and websites while accessing others through a standard internet connection.

What We Like

Split tunneling
Dynamic IP Addresses
Outside surveillance alliances
Access to Netflix

What We Don't Like

Only five simultaneous connections
Slower speeds for Windows devices
High price
No dedicated IP addresses

Dynamic IP Addresses

We loved the fact that dynamic IP addresses come standard with ExpressVPN. A dynamic address meant that every time we connected to the VPN, our IP address changed, so our activity was never associated with any single location. While some other VPNs offer shared IP addresses, which have reasonably strong privacy protection since it's difficult to say who is doing what, dynamic addresses are harder for a hacker to trace.

Split Tunneling

As a result of their British heritage, Hong Kong takes their tea very seriously. We spent a lot of time in sidewalk cafes quaffing down their famous milk tea. ExpressVPN's split tunneling ensured we could be productive while we did it. We had no trouble using the VPN to exchange files with the office, but we were also able to route iTunes through the cafe's Wi-Fi, allowing us to save bandwidth.

FYI: Split tunneling is a service that allows you to connect to the public Wi-Fi network directly at the same time you're using your VPN. This can save bandwidth by allowing you to choose exactly which programs need the VPN's encryption and which do not.

ExpressVPN App

Secure Headquarters

Internet privacy matters to us. It isn't about what sorts of nefarious acts we get up to in our free time; it's about the fact that we just aren't comfortable with anyone looking over our shoulder while we're online. That's why we use VPNs in the first place. The biggest threat to that privacy? The government surveillance alliances Five Eyes, Nine Eyes, and 14 Eyes. ExpressVPN takes privacy as seriously as we do, which is why they're headquartered in the British Virgin Islands, a non-member country with strict privacy laws.

3. Private Internet Access VPN - Best Hong Kong VPN for Affordability

Private Internet Access maintains a total of 68 servers in Hong Kong. With that many servers, it's never a problem to access Netflix, download a torrent, or just check out the latest sports scores. We'll confess that we worried at first that the company's headquarters in the U.S. might expose our data to the federal government. With dynamic addresses, though, and a strict logging policy, Private Internet Access manages to keep our web activity absolutely hidden from prying eyes.

What We Like

Strict logging policy
68 servers in Hong Kong
Torrenting support
Access to Netflix

What We Don't Like

Weak customer service support
Only five simultaneous connections
No split tunneling
U.S-based

Privacy Policy

Private Internet Access is headquartered in Greenwood, CO, which places it squarely in the middle of Five Eyes, Nine Eyes, and 14 Eyes jurisdiction. We may have mentioned that's not the best place in the world to look for online privacy. However, Private Internet Access finds a way to make it work. How? By making sure that there's no data to see. The company keeps no access logs of any kind, meaning no record of our IP address, no record of the sites we visited, and no record of when we signed on or how long we stayed online. In fact, Private Internet Access claims they keep no records at all, saying,

"There are no logs. No identifying information can be collected, regardless of the amount of force applied to us. Several companies have claimed that they do not log but do anyway at the end of the day. In contrast, we have public court records that state (under threat of perjury) we don't log anything, available for anyone to read."

In other words, if the U.S. government should suddenly come calling, Private Internet Access simply has nothing of importance to turn over.

AES-256

Every piece of data passing through Private Internet Access' VPN is encrypted using AES-256. Using a key that is 256 bits long, AES-256 is considered essentially unbreakable.2 As a result, the U.S. government uses it for encryption at both the National Security Agency and all branches of the military. If it's good enough for the U.S. government's data, we assume it's good enough to protect our data from the U.S. government.

Connecting to Private Internet Access

Fast on Macs

Private Internet Access's VPN gave us lightning-fast speeds for both our uploading and downloading, especially on our Mac, which is one reason why it appears on our best VPNs for Macs list. Watching streaming content was a pleasure, and when we Skyped with our cousin, his lips were actually in sync with his words!

4. CyberGhost - Best Hong Kong VPN for Torrenting

There's a lot to like about CyberGhost. To start with, they offer more Hong Kong servers than anyone else on our list, with 84 total. They also provide easy access to Netflix, fast speeds, and up to seven simultaneous connections. What we like best about CyberGhost, though, is how easy they make it to torrent.

What We Like

Split tunneling
Fast upload and download speeds
84 servers in Hong Kong
Fast customer service

What We Don't Like

Netflix not available from every country (though it is available from Hong Kong)
Shared IP addresses
Logs IP addresses, timestamps, and locations
Slower speeds on Macs

Tons of Servers

With over 3,000 servers in 60 different countries, CyberGhost has us covered wherever we might decide to roam. That includes 84 servers in Hong Kong alone. Hong Kong isn't a small place, but with that many servers, we knew we could go anywhere and be assured of finding a server nearby.

Fast Speeds

Closer servers, of course, mean faster speeds, and, in fact, CyberGhost boasts some of the fastest in Hong Kong. That meant we could stream movies or Facetime without worrying about buffering. More importantly, though, it made torrenting a breeze. We were able to download a whole season of Killing Eve before our milk tea even got cold.

CyberGhost App

Smart Rules

Through its "smart rules" option, CyberGhost allowed us to fine-tune which apps and websites use a VPN when we open them and which don't. What difference does that make? Well, it saved a step when we were ready to torrent, since opening uTorrent automatically opened up the VPN. It also ensured we'd never accidentally forget to do our torrenting through a VPN. Take it from us, with China paying more and more attention to Hong Kong's internet activity,1 forgetting would be a bad idea.

5. Astrill VPN - Best Hong Kong VPN for Customer Service

Astrill VPN has servers in over 60 countries around the world including Hong Kong, although they don't reveal the exact number. That being said, we were impressed that they offered one of the few dedicated IP addresses available in the country. They also offered support for torrenting and Netflix and allowed us to access their VPN on an unlimited number of devices. Finally, though, when we had trouble running the app on our tablet, Astrill had a number of excellent support options, including video tutorials that gave us just the answer we needed.

What We Like

Outside surveillance alliances
Unlimited devices
Support for torrenting
Video tutorials

What We Don't Like

No browser extensions
Netflix not available on all servers
Shared IP addresses (though dedicated addresses are available for a price)
Only five simultaneous connections

Dedicated IP Addresses

In addition to offering shared IP addresses, Astrill VPN also offered us a dedicated address for $5.00 more each month. A dedicated IP address is just as private and secure as a shared or dynamic address, but it belonged to us and us alone. That meant that we didn't have to constantly re-verify our identities every time our address rotated, which is good because somehow we always manage to miss one of the trains in the Captcha boxes.

The More You Know: Unlike shared addresses, dedicated IP addresses are secure, static addresses assigned to single users so your address stays the same every time you log in.

Astrill VPN for Mac

Unlimited Devices

A single subscription to Astrill VPN allowed us to access the service on an unlimited number of devices. That was pretty useful since between work computers, personal computers, tablets, and phones, we sometimes feel like we have an unlimited number of devices. But we were somewhat disappointed to find out that we could only run five simultaneous connections, so we couldn't actually open a VPN on all our devices at once. After all, though, we're not sure we could have juggled that many VPNs at once anyway.

Video Tutorials

For the most part, we know our way around VPNs pretty well. When we did have a little trouble getting the VPN to pull up on our tablet though, we quickly found solutions through one of Astrill's many support options. Their website offers a thorough FAQ section, live support, and help forms. What impressed us most, though, were Astrill's many tutorial videos. These offered guidance on how to use the app across the various platforms Astrill supports, including, luckily, our tablet.

6. ProtonVPN - Best Hong Kong VPN for Streaming

ProtonVPN offered us a secure network in Hong Kong. Their headquarters in Geneva, Switzerland means that they operate outside the surveillance alliances, and their multi-hop technology meant that our IP address was difficult to track. The company also offered the convenience of split tunneling and full support for torrenting. Plus, with their unique pricing structure, they even featured one plan that's completely free, no strings attached.

What We Like

Outside surveillance alliances
Multi-hop technology
Split tunneling
Torrenting support

What We Don't Like

Weak customer support
Odd pricing structure
Shared IP addresses
No browser support

Free Version Available

ProtonVPN's pricing structure is a bit different than most other VPNs. Rather than charge one monthly fee that decreases if we sign up for a longer contract, the company sets a single monthly price that varies depending on which plan we chose. In fact, they even offered us a free VPN. True, the speeds for that plan were a bit slow, and we only had one connection, but free is free, right? The "Basic" plan, at $4.00 per month, gave us faster speeds, two connections, and torrenting support. Meanwhile, the "Plus" plan, available for $8.00 per month, offered us the highest speeds, five connections, and access to blocked content. To learn more about these plans and how they compare to the competition, you can check out our comprehensive ProtonVPN pricing page.

Netflix

ProtonVPN made it easy to stream content on Netflix. VPNs are great for accessing streaming services of course, especially in countries where such services have been banned. Even better, though, using a VPN in Hong Kong we could access Canadian Netflix, U.K. Netflix and others. It turns out that those versions of the service often feature content not available in the United States.

ProtonVPN Kill Switch

Transparency Reports

ProtonVPN's privacy policy is quite clear and quite extensive. As they note, they are headquartered in Geneva, and Swiss law does not oblige them to keep connection logs of any type. So they don't. Just to make us feel better about that, though, they also maintain an updated "transparency report" listing every request they've ever received for data logs and how they responded. It's pretty simple: to date, they've only ever received one request, and as they write, "as we do not have any customer IP information, we could not provide the requested information and this was explained to the requesting party." If only every company in the world were this straightforward!
Methodology
Any "best" list is only as good as the work that went into it. That's why we take our evaluation process seriously, subjecting each and every product we write about to a thorough and lengthy evaluation. In this case, we were looking at VPNs, which meant that we had some very specific qualifications in mind. We tested speeds, double-checked security, read through lengthy privacy policies, experimented with available features, and compared prices. Of course, since this list is all about Hong Kong, we also took into account exactly how many servers each company maintains in the country.
Servers
There's not much use for a VPN in Hong Kong, no matter how secure it is or how many bells and whistles it offers, if it doesn't have servers in Hong Kong. Local servers ensure we always have a connection and that upload and download speeds will be fast and reliable. As a result, the very first thing we consider is just how many servers a company offers in the country.
Speed
Every VPN changes a device's performance to some degree, but how big the change is depends on the VPN itself. To find out, we run speed tests from Ookla on each VPN, checking for upload, download, and latency speeds. These tests give us raw numbers, but what we're most interested in is how the speed of a device running a VPN compares to the speed of that same device without the VPN connected.
Security
Different VPNs approach security using their own secret sauce of features (see below). We put them all through exactly the same tests though. First, we run leak tests on each one. What is a leak? Just what it sounds like: spots where the tunnel might be vulnerable to leaking DNS or WebRTC information. We check for DNS leaks using a program at DNSLeakTest.com, while we check for WebRTC leaks using a tool available from ExpressVPN. All the entries on our "Best" list have passed both tests with perfect scores.
Privacy
Security is one thing; privacy is another. Security means that our data is kept safe and secure from hackers and anyone else looking to do us harm. Privacy, on the other hand, has to do with our ability to surf the web knowing we can't be spied on by anyone, including government agencies. The best VPNs are designed to allow us to visit websites, stream content, and download torrents, and to do it all anonymously.
There are a number of components we consider when it comes to a company's reputation for privacy. First, we look for companies based in countries outside the three major surveillance alliances, Five Eyes, Nine Eyes, and 14 Eyes. A VPN headquartered in a non-member country can't be forced to turn over user data. More important, though, is a VPN's privacy policy, the document that tells us just how they treat our information. We prefer companies with strict logging policies that keep only the barest information on us and that never log access information such as timestamps, IP addresses, or records of our web traffic. Finally, though, a privacy policy isn't worth anything if the company that issues it doesn't stand behind it. So we do comprehensive web searches to find out just what kind of reputation each VPN actually has for protecting privacy.
Features
As we mentioned above, the most important features of any VPN are the ones that protect our security and privacy. We expect the VPNs on our "best" list to come with kill switches and to use military-grade AES-256 encryption. Beyond these qualifications, we give high marks to VPNs that offer split tunneling, multi-hop technology, and dynamic or dedicated IP addresses.
There are other important features that matter to VPNs, though, features that make the experience of using the software especially easy or productive. We want our VPNs to allow easy access to streaming services like Netflix. We want them to provide handy tools for torrenting. And, we definitely want them to come with strong mobile apps and excellent customer service.
Pricing
Last, but definitely not least, we consider a VPN's price. Of course, we all want low prices, but just as important is what kind of value we're getting for our money. Cheap VPNs, for instance, may skimp on security protocols or may offer such limited features that we're just as well off not using a VPN at all. On the other hand, not every feature is worth shelling out extra money for. We carefully weigh price against features, looking for companies that offer the most bang for our buck. Generally speaking, we look for VPNs that offer at least five simultaneous connections and that allow us to use the service on an unlimited number of devices. At the same time, we like plans that are $10.00 a month or less and that offer discounts if we're willing to sign up for longer-term periods.
FAQs
Still have questions about the best VPNs for Hong Kong? Check out our answers to some of the most common.