How to Use a VPN on a Nintendo Switch
A few simple steps can get you more games and more streaming content.
All of our content is written by humans, not robots.
Learn More
You didn't buy a Nintendo Switch to access some content. You bought it to have all the content: You want all the games, all the Hulu movies and shows, and all the YouTube videos. For that, you need a VPN.
It turns out, lots of content is only available in certain regions or countries, and if you're using a plain old ISP, you're locked in your home country. A VPN, though, lets you log into servers all over the world, so you can access any content, any time.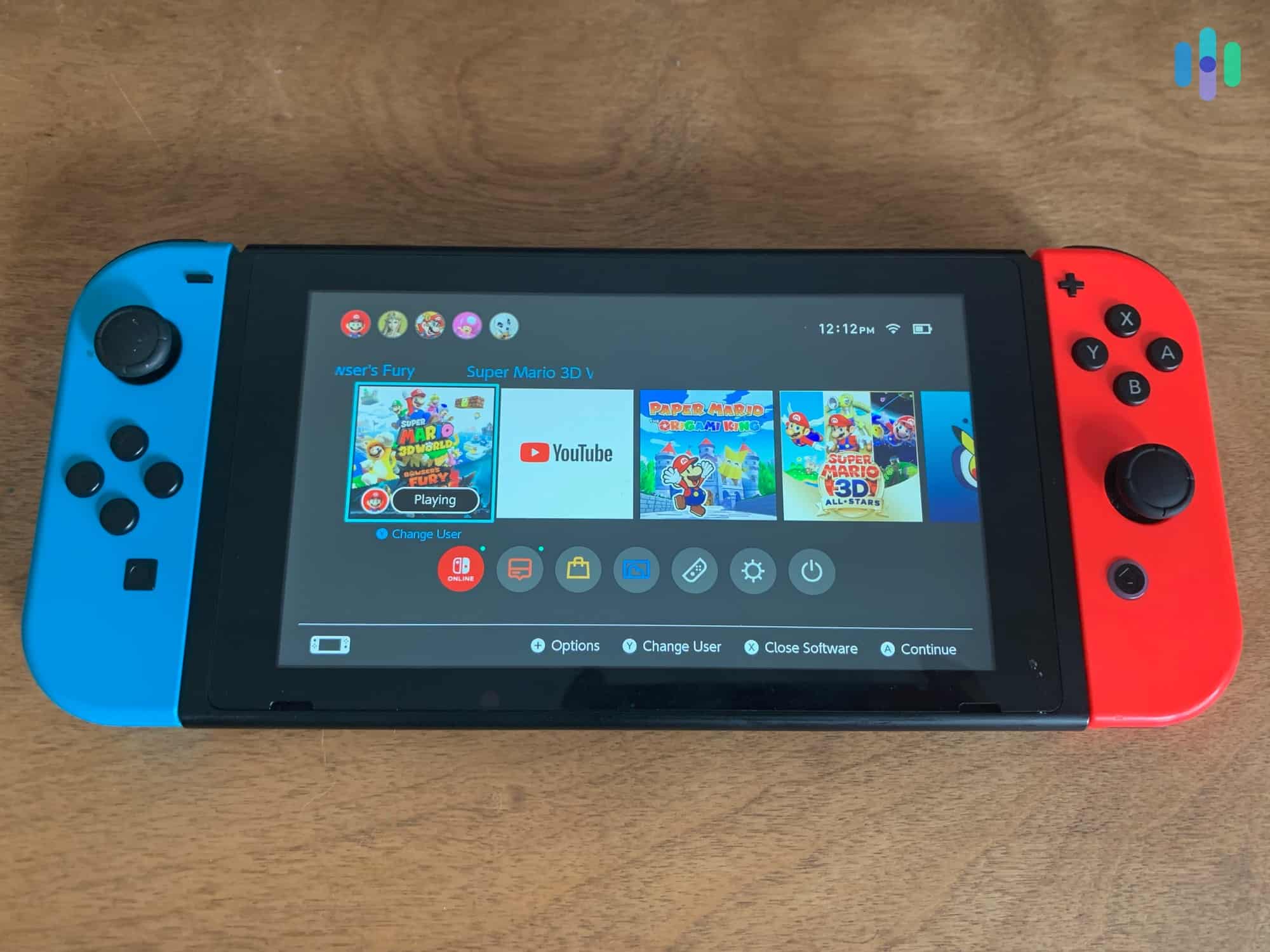 The bad news is, Nintendo Switch doesn't support VPNs natively. You can't install a VPN, and you can't download a VPN app.
The good news is, we know a couple of great ways to get around this limitation. Read on, and in no time you'll be playing more games and watching more videos than ever before.
How to Connect Your Nintendo Switch to a VPN
There are actually two ways to connect your Nintendo Switch to a VPN.
First, you can install a VPN on your router. The advantage of this method is that you won't just be protecting your Nintendo Switch. Every device connected to your router will have full VPN protection.
Here's how it works.
Using Your Router
Select a VPN. You can find lots of great options on our list of the best VPNs, or check out our list of the best VPNs for gaming.

Sign up for a subscription with your chosen VPN.

Open an internet browser on your computer. Type in your router's IP address to access the router's settings.

Reconfigure your router with information about your VPN. This process will be different depending on your specific router and your specific VPN. Some routers, for example, have a menu item for setting up VPNs. Others may require you to download firmware from your VPN provider.
FYI: It's easy to access your router settings. Simply type your router's address into your device browser. You will likely need a username and password as well.
Once you're finished, all your devices will be covered, including your Nintendo Switch. If you have a new Nintendo Switch, though, you'll want to make sure it's connected to your router. Let's continue with that numbered list above…
Turn on the Switch.
Navigate to the Home menu.
Choose Internet and then Internet Settings.
Your Nintendo Switch should automatically search for available networks. Choose your network.
If your network requires a password, you'll need to enter it.
Press OK.
The one downside of this method is that you can't change servers easily. If, for instance, you want to log on to a server in another country, you'll have to log back in to your router and reconfigure your router's settings with the new information.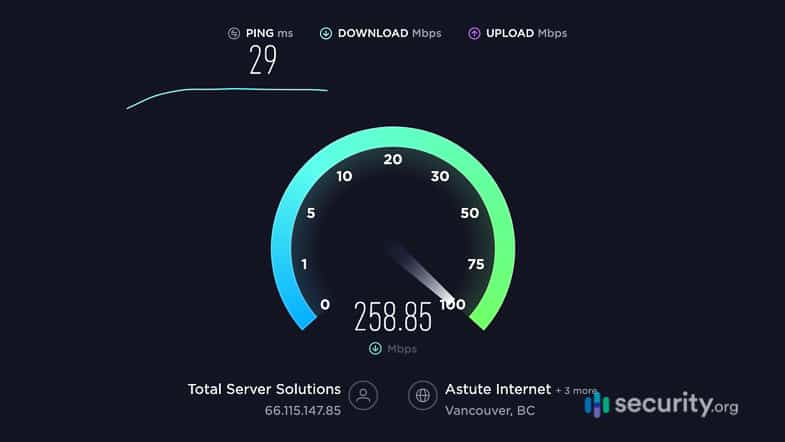 Using Your Windows Device as a Virtual Router
Another useful option is to use your PC or laptop as a hotspot and route your Switch through that hotspot. Basically, your hotspot device becomes a virtual router. Because you're using a computer though, instead of your router, you'll be able to pull up your VPN app and make adjustments anytime you need to.
Here's how to do it.
Choose a VPN. You might want to consider one of our best VPNs for Windows devices.
Sign up for a subscription to the VPN.
Download the VPN onto your computer and install the software.
Log in to the VPN and choose a server.
Once you're connected to the VPN, navigate to Settings and Network Connections.
Select Mobile Hotspot and toggle the switch to On. For even more safety, click on the Edit button. Then, give your hotspot a name and a password so no one else can access it.
Click on Ethernet and select Change Adapter Options.
You should see your VPN listed. Right-click on it and choose the Properties tab.
In the Properties tab, choose Allow Other Network Users to Connect.
 In the list of Network Connections choose your Wi-Fi hotspot.
Once you've connected your computer to a VPN and turned your computer into a hotspot, all you need to do is direct your Nintendo Switch to connect to that hotspot.
It's also possible to turn your Windows device into a virtual router using an Ethernet cord. Here's how to do that:
Connect your Switch to your computer using your Ethernet cord.
Follow instructions one through five above.
Instead of selecting Hotspot under Settings and Network Connections, choose Adapter Settings.
Right-click on your VPN's icon and choose Properties.
Click on the Sharing tab and select Allow Other Network Users to Connect Through This Computer's Internet Connection.
In the Home Networking Connection drop-down menu, choose Ethernet.
Click OK.
Using Your Mac Device as a Virtual Router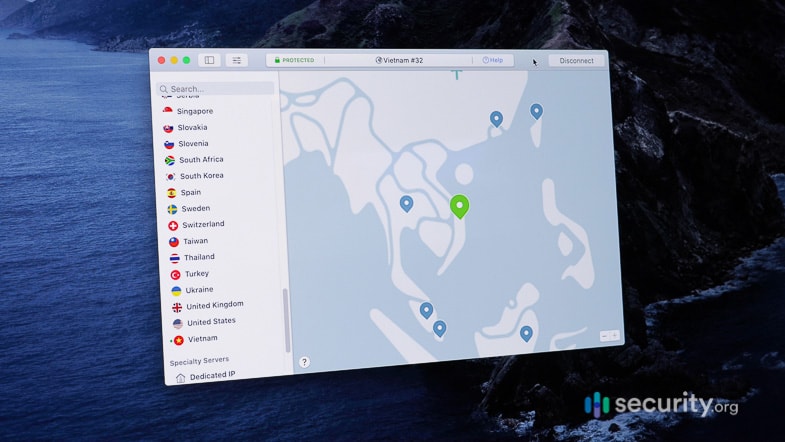 You can turn your Mac into a virtual router as well. You'll need your Ethernet cord for sure this time, though, since you can't send and receive from a hotspot at the same time on Macs.
Choose a VPN.
Subscribe to the VPN and install the software on your computer.
Choose a server and log in.
Connect one end of your Ethernet cord to your computer.
On your Mac, navigate to System Settings.
Select Sharing.
Choose Internet Sharing from the list.
On the Sharing page, select Share Your Connection and choose Wi-Fi.
Make sure the Ethernet option is selected under the To Computer Using list.
Click the box next to Internet Sharing to On.
Launch your VPN's app and connect to the server you want.
Plug the other end of your Ethernet cord into your PlayStation's Ethernet port.
Turn on the Switch.
Navigate to the Home menu.
Choose Internet and then Internet Settings.
Your Switch should automatically search for available networks. Choose your computer as the network.
If your network requires a password, you'll need to enter it.
Press OK.
You can also use this method in reverse. That is, you can connect your computer to your router with the Ethernet cord and your computer to the Switch via Wi-Fi. To do this, simply reverse your choices in steps eight and nine.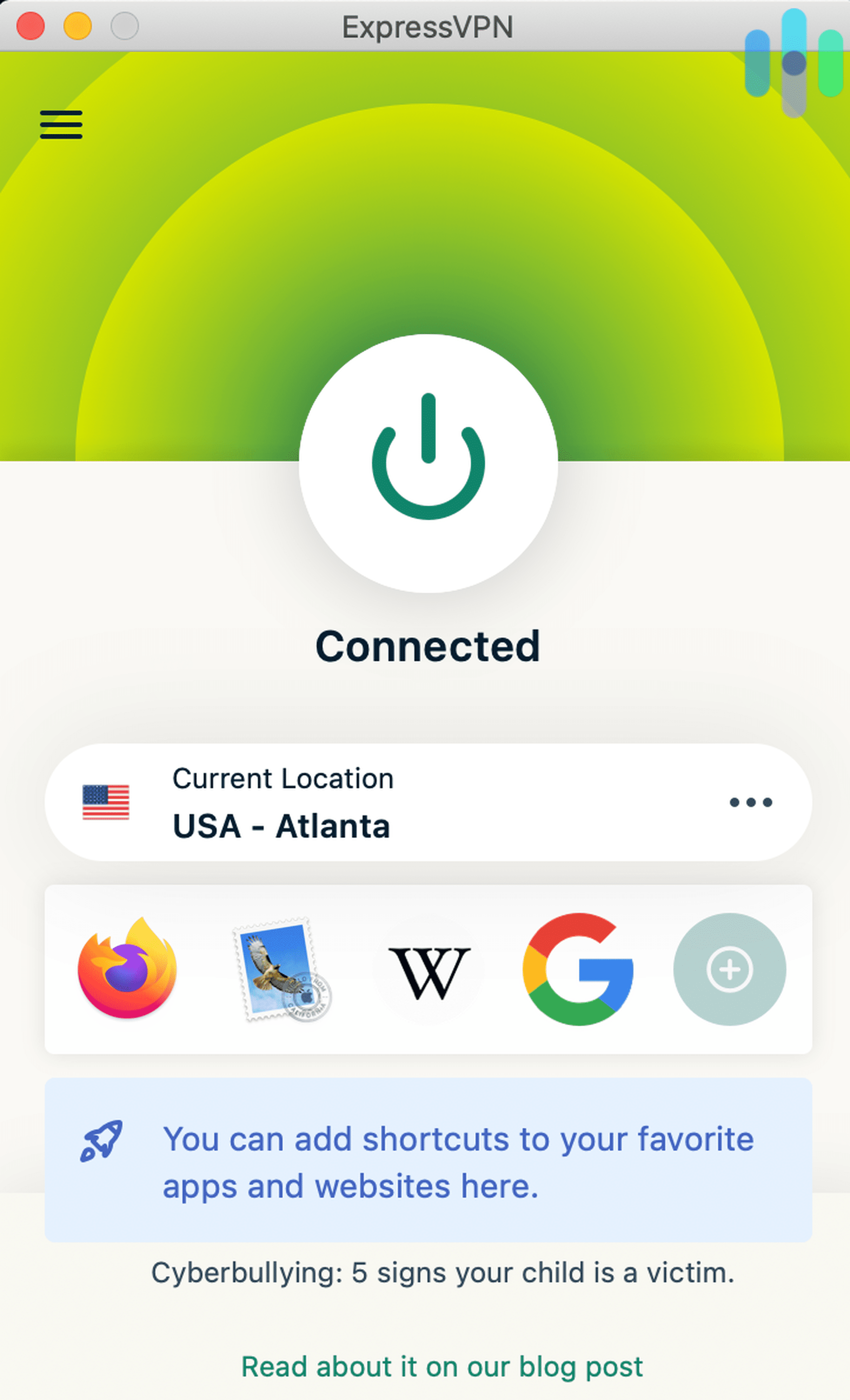 Choosing the Right VPN for Your Nintendo Switch
Choosing the right VPN can be tricky. Obviously, you want one that can get you around geo-restrictions so you can access content that's only available in certain locations. Beyond that, you'll want to consider factors such as security, features, speed, price, and customer service. For a more detailed list of what to look for, you can consult our complete guide to VPNs. Alternatively, you could simply take a look at some of our thoroughly researched best lists, such as our list of the best VPNs for streaming, or our list of the best free VPNs.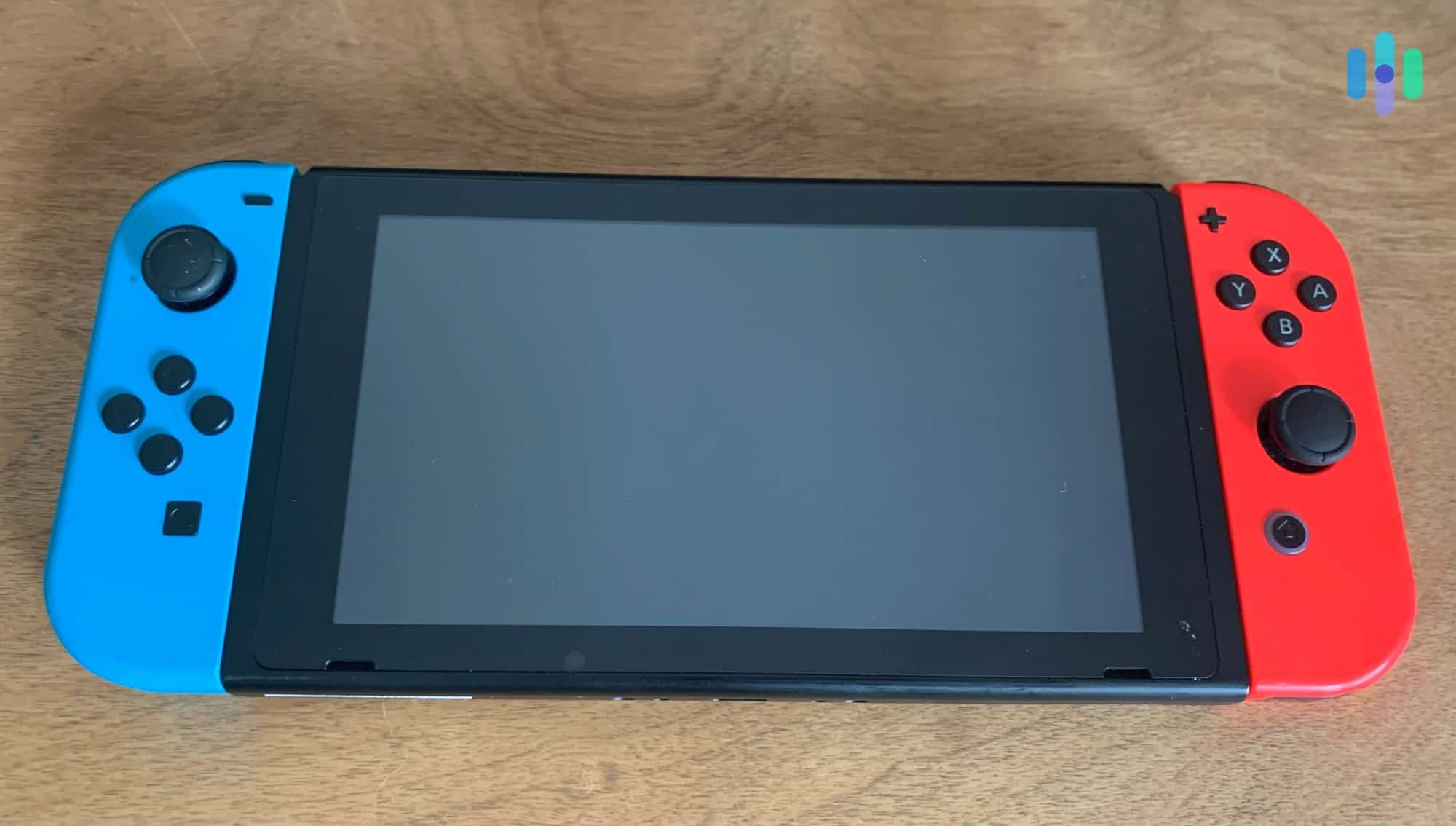 Why Use a VPN With Nintendo Switch?
We've already discussed how a VPN can enable you to get more gaming and streaming content on your Nintendo Switch. There are other compelling reasons to use a VPN, though.
Security: The most important reason to use a VPN is because it protects you, particularly if you're using public Wi-Fi. A VPN protects all your data by sending your internet connection through an encrypted tunnel. That means hackers and spies have no chance to steal your identity.
Privacy: We know you've got nothing to hide. That doesn't mean, though, that you want someone looking over your shoulder while you're online. If you're using an ISP, you're probably safe from hackers. However, the government can see what you're doing anytime it wants to. In contrast, a VPN not only encrypts your data but gives you an anonymous IP address so not even the FBI can access your browsing history.
Throttling: Another great feature of VPNs is that they prevent your ISP from throttling your internet connection. Many companies do this as soon as you've used up a set amount of data. With a VPN, though, your ISP won't be able to see what kind of data you're using.
Gaming Speeds: The key to a great gaming experience is low latency. The faster your ping rate, the smoother your gameplay. When compared to ISPs, VPNs use a more direct route for transmitting data packets. That means less latency.
Pro Tip: When looking for a VPN, always check the privacy policy. Make sure the company doesn't store any data relating to customer usage, like browsing histories, IP addresses, or time stamps.
Recap
The bottom line: It would be much simpler to stay protected and access more content if Nintendo just offered some VPN apps you could download with the touch of a button. It doesn't look like that's likely to happen any time soon. In the meantime, the guides on this page offer a few convenient workarounds.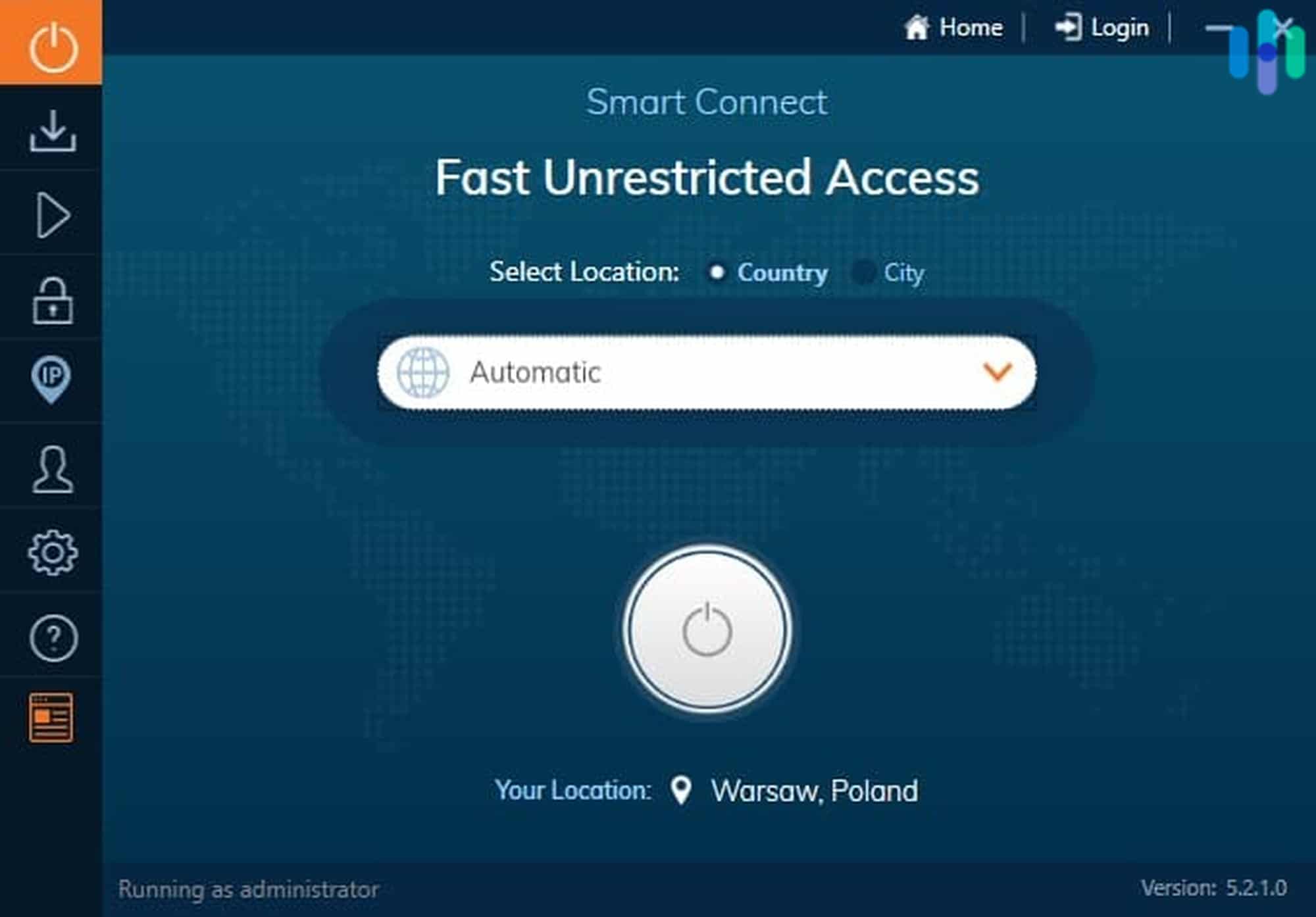 So if you have a Nintendo Switch, you should definitely look into running a VPN so that you can access more content like Hulu and YouTube, games, and much more.
FAQs
We've got even more answers to your questions about how to install a VPN on your Nintendo Switch. Just keep reading.