Best VPNs for Hulu
With the right VPN, you can stream Hulu from anywhere in the world.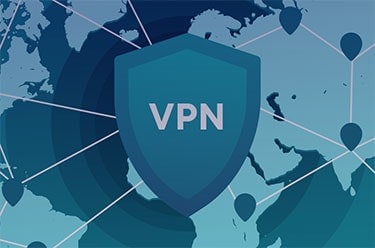 Hulu is one of our favorite streaming services, but it's one that's only available in the U.S. Of course, we're based in Brooklyn, but we know that there are tons of people around the world who want to access Hulu too, and why shouldn't you be able to? VPNs are the best way to watch Hulu from outside of the U.S, and the following are your best bets.
Best VPN for Hulu Requirements
| | |
| --- | --- |
| Server location | U.S. |
| VPN internet speed | 3 Mbps minimum |
| Compatible devices | Computers, TVs, smartphones |
| Subscription length | Monthly, yearly, multi-year |
Comparison of the Best VPNs for Hulu
| System | NordVPN | Surfshark | ExpressVPN | CyberGhost | Hotspot Shield |
| --- | --- | --- | --- | --- | --- |
| Ranking | 1st | 2nd | 3rd | 4th | 5th |
| Ratings | 9.7/10 | 9.5/10 | 9.1/10 | 8.9/10 | 8.9/10 |
| Monthly Price Range | $2.99 - $11.95 | $1.99 - $11.95 | $8.32 - $12.95 | $2.25 - $12.99 | $8.99- $12.99 |
| Compatible with Hulu | Yes | Yes | Yes | Yes | Yes |
| Compatible with Netflix | Yes | Yes | Yes | Yes* certain prerequisites depending on the country | Yes |
| Compatible with Prime Video | Yes | Yes | Yes | Yes | Yes |
| Compatible Devices and Browsers | Windows, macOS, Android, iOS, Linux, Proxy, Router, NAS | macOS, iOS, Android, Windows, Android TV, Linux, Chrome, Firefox, Fire TV Stick, Xbox | Windows, macOS, iOs, Android, Linux, Blackberry, routers, Kindle, Chromebook, Apple TV, Playstation 3, Playstation 4, Xbox One, Chrome, Firefox, Safari | Windows, Android, macOS, iOS, Linux, wireless routers, Chrome, Firefox | macOS, iOS, Android, Windows, Chrome |
| Number of Servers Total | 5,246 | 3,200+ | 2,000+ | 3,157 | 3,200+ |
| Five Eyes, Nine Eyes, and 14 Eyes Member | No | No | No | No | Yes |
| Read Review | NordVPN Review | Surfshark Review | ExpressVPN Review | CyberGhost Review | Hotspot Shield Review |
Summary of the Best VPNs for Hulu
Detailed List of the Best VPNs for Hulu
1. NordVPN - Best VPN for Hulu Overall

NordVPN regularly graces our lists of the best VPNs, and this one is no exception. Not only does it work with Hulu, but it also works with Netflix, Prime Video, and Disney +, making it one of the best VPNs for streaming in general. If that's not enough content for you, it also works with torrenting, so you'll truly never run out of things to watch with NordVPN.

What We Like

Large server network
No mandatory data retention laws
AES-256
Fast on Macs

What We Don't Like

Logs timestamps of last session status
Latency on Windows
Capped at six devices per subscription
No free trial

Won't Log Web Traffic

NordVPN works with Hulu, so if you connect to it before you stream, your Internet Service Provider (ISP) won't be able to see what you're doing online at all. Not only is NordVPN based in Panama, a non-member country to international surveillance groups, but it also has a strict logging policy. They won't keep your IP address or the websites you've gone on, so your Hulu time will be private to you alone.

NordVPN – DNS test leak results

Dedicated IP Addresses Available

Although they cost an extra $70 a year, it may be worth it to get a dedicated rather than a shared IP address from NordVPN. Why? Because some websites like PayPal and Gmail block these shared addresses, while you'll be the only person on a dedicated address. That means that you can start Handmaid's Tale without running into any annoying blockers. To learn more, read our page on NordVPN's pricing.

Fast on Macs

We like watching Hulu in bed on our Macbook Pro, but when that's not possible, we'll settle for watching it at a local coffee shop. In that case, before we opened up Hulu and started streaming, we connected to NordVPN, but it didn't slow down our computer too much. In fact, we only saw latency increase by 10 percent, about a third of the average. In the same vein, our download and upload speeds only decreased by 24 and 20 percent, respectively. These speeds are much better than with many other VPNs we've tested, making NordVPN a great VPN for Macs, especially if you have a hankering for Hulu.

2. Surfshark - Best Free VPN for Hulu

"Try before you buy" is one of our favorite mottos, which is one reason why we like Surfshark. If you check out our list of the best free VPNs you might notice that Surfshark is at the top of the list. Why? Because during our 30 day trial, we had access to Surfshark's complete list of features, absolutely everything that they offer with their Premium version. Not only could we watch Hulu, but we could also stream Netflix, Prime Video, and Youtube TV. There were no data limits, no speed limits, and we had full use of every one of the company's more than 3,200 servers worldwide. It's always easier to trust a company when they're willing to let you take them out for a spin at no cost.

What We Like

30-day free trial
Compatible with the Fire TV Stick and Xbox
Unlimited devices per subscription
Multi-hop encryption

What We Don't Like

Static IP addresses
Latency on Windows
No phone support
Not compatible with Youtube TV or ESPN+

Unlimited Devices

Yes, you read that right. With a single subscription, Surfshark let us install their VPN on all of our devices. Almost as impressive, they offered 10 simultaneous connections. We love that we can use up to 10 devices at one time with Surfshark, no matter how ridiculous we may look while doing it.

Surfshark Multihop Server Locations

Minimal Slowdowns on Mac

Access to services like Hulu is only one half of the equation when it comes to streaming; speed is just as important. After all, what good is having even an endless supply of content if we're constantly waiting for it to buffer? When we tried out Surfhsark on our Macbook Pro, our latency only increased by a mere two percent, our download speed only decreased by 31 percent, and our upload speed only decreased by nine percent. The result? A seamless viewing experience.

Low Prices

How does Surfshark's pricing compare to other VPNs after the free trial, though? Here, we were pleasantly surprised. While a monthly subscription runs at $12.95, the price fell significantly the more time we were willing to commit. A six-month subscription, for example, was just half that price at $6.49 a month, and a two-year commitment dropped the monthly cost to just $2.49, an 80 percent discount. For installation on an unlimited number of devices, that's a bargain.

Tip: You can save money by waiting for Surfshark's Black Friday sales. In 2020, they tagged on three extra months to the two-year package, bringing the monthly cost from $2.49 to only $2.12.

3. ExpressVPN - Best Hulu VPN for Privacy

A close second to NordVPN is ExpressVPN. Based in the British Virgin Islands, the company can never be forced, legally, to give any government agency its customers' data. That's amazing for privacy, but it's even better coupled with the fact that they logged nothing related to our web activity. AES-256 encryption is the cherry on top of ExpressVPN's privacy sundae!

What We Like

Non-member to Five Eyes
Strict logging policy
Split tunneling
Netflix and torrenting access in addition to Hulu

What We Don't Like

No multi-hop
Only five simultaneous connections
No support over the phone
Expensive

Stream Hulu and Beyond

Of course, ExpressVPN works with Hulu, or else it wouldn't be on this list! But it also worked with a ton of other major streaming services, such as:

Prime Video
Disney +
ESPN +
Youtube TV
Netflix

And all of this streaming, of course, will be encrypted using AES-256, the current standard of the industry.

Did You Know: As of October 3rd, 2020, Hulu had 36.6 million subscribers. However, it's not as popular as services like Disney +, which had 73.7 million subscribers as of the same date.1

ExpressVPN App

Dynamic IP Addresses

In contrast to NordVPN (you can compare the two in more detail in our NordVPN vs. ExpressVPN comparison), whenever we connected to ExpressVPN, we got a brand new IP address. So even though we stuck to about five main websites (obviously, Hulu being one of them), it would have been impossible to track us online, what with the new IP addresses every time we connected. That meant that we could catch up on The Bachelorette in private, one of our guiltiest pleasures.

Connects To Router

We've got good news and bad news. The bad news is that ExpressVPN only let us connect to five devices at once. But the good news is that one of these devices can be a wireless router (Tomato, Asus, Sabai or DD-WRT wireless routers, to be specific). So to bypass this limitation, we simply connected ExpressVPN on our router and voila— it encrypted the web activity and IP addresses of all the devices on its network.

This workaround lets us use more than five devices at once, making ExpressVPN a good VPN for families or businesses. Although ExpressVPN's lack of business subscriptions preclude it from being on our list of the best VPNs for businesses, if you have to watch Hulu for work, it's a good option. Also, can we have your job? Learn more about ExpressVPN's subscription options.

4. CyberGhost - Best Hulu VPN for Mac

Now you see us, now you don't. CyberGhost made us essentially invisible on the internet, encrypting our Hulu tabs (and all of our other websites visited) with AES-256 encryption. But most importantly, it didn't slow us down too much when we were watching The Act on Hulu, which was essential because that show had us on the edge of our seats. CyberGhost only increased our Macbook Pro's latency by 14 percent and only decreased our download speed by three percent and our upload speed by eight percent. These are some of the fastest speeds we've seen with a Mac, so if you're a Mac-using Hulu subscriber, look no further than CyberGhost.

What We Like

Based in Romania
Large network of servers
Kill switch
Split tunneling

What We Don't Like

Logging policy
Netflix doesn't work in all countries
Static IP addresses
Free trial is only 24 hours

Split Tunneling

While we want to keep our Hulu window encrypted, not everything we do online is of the utmost privacy. For example, when we're mindlessly playing Solitaire while watching a Real Housewives episode from three years ago, we're fine with our ISP finding out just how good at solitaire we are. With CyberGhost, we didn't have to turn the VPN on and off to access public and private networks at the same time. Rather, split tunneling let us route our Hulu window to the VPN but our Solitaire window directly to the public Wi-Fi network. This process decreased bandwidth, which prevented the spinning wheel of death from ruining a particularly juicy Housewives fight. To us, this is crucial.

CyberGhost Data Logging Policy

Fast Live Chat Support

Is there anything worse than a VPN not connecting when you're just itching for a Hulu binge? Well, yes, probably, but it's still a problem, which is why we need customer support that's fast and helpful. While some other VPNs lack live chat options whatsoever, CyberGhost's live chat gave us help, and fast. And the best part? It wasn't a robot we were messaging with but a real live human. Within minutes, they guided us to connect to the nearest CyberGhost server and stream our hearts out.

Based in Romania

You may not know this (or maybe you do and it's why you're reading this in the first place), but Hulu only works on U.S servers, which includes Puerto Rico and U.S military bases.2 But while Hulu claims that VPNs or proxy servers don't work on its site, clearly, we've found more than a few workarounds. That being said, we don't want to get caught red-handed streaming Hulu from another country, which is why we look for VPNs based in Five Eyes non-member countries. CyberGhost hits that mark: with a headquarters in Romania, they'll never share our information with the U.S government (legally, anyway). Thank god for Bucharest!

5. Hotspot Shield - Best Hulu VPN for Windows

Most VPNs work faster with Mac devices than with Windows. Hotspot Shield is a welcome exception to that rule. Along with fast Windows speeds, they offer tools for torrenting, dynamic IP addresses and a strict logging policy. Plus, their development of the Hydra Protocol shows just how seriously they take our safety and privacy.

What We Like

Strict logging policy
Torrenting access
Dynamic IP addresses
Fast speeds on Windows

What We Don't Like

Based in U.S, a Five Eyes member
Kill switch is only on Windows app
No split tunneling
128-bit encryption

Fast on Windows

When it comes to downloading files, all VPNs slow speeds down by some degree. But it's worth knowing that most of the time they slow Windows devices down significantly more than Macs. In fact, 90 percent of the VPNs that we've tested performed better on Macs than they do on our Windows machines. That wasn't the case, however, for Hotspot Shield. While download speeds were 30 percent slower on our Mac running the VPN, they were only 18 percent slower on our Lenovo laptop running Windows 10. That made streaming a far more pleasant experience, with lightning-fast torrenting as well.

Hydra Protocol

Part of the reason Hotspot Shield is able to maintain such fast speeds has to do with the development of their own proprietary VPN protocol, Hydra. The standard in the VPN industry these days is OpenVPN, but using it often means sacrificing speed. Hotspot Shield's alternative is safe enough to have been adopted by a number of other VPN companies. More importantly, it provides significantly better performance than OpenVPN3 meaning better upload, download, and latency speeds.

Works with Lots of Platforms

One of the advantages of Hotspot Shield is its compatibility with a number of different platforms and operating systems. In addition to providing a Chrome add-on, they offer support for Windows, Macs, iOS, Android, and Linux systems. Perhaps most useful of all, they provide router support, which means we could install the VPN on our router as a useful workaround for Hotspot's limit of only five devices on a single subscription. In addition, Hotspot Shield's mobile apps get high marks. Users rated it 4.5 at the Apple store and 4.3 at GooglePlay, strong ratings compared to most other VPNs we examined.
Methodology
We stick to a very strict set of protocols when compiling a list like this one. Ultimately, our final judgments are holistic, but they are based on very concrete evaluations of factors including security, privacy, speed, features, and pricing. Of course, for this particular list, our first concern was how well each VPN worked with Hulu, but that wasn't the only factor that we took into consideration.
Security
When we talk about security, we're primarily talking about how well a VPN can keep our information safe, and specifically how well they do at stopping that information from "leaking" out to be seen by hackers or government agencies. We perform two important tests to determine whether a VPN is leak-free. First, we subject each VPN to a DNS leak test available at DNSLeakTest.com. Then, we run each through a test developed by ExpressVPN that checks specifically for WebRTC leaks. Any product that appears on this list has passed both tests.
Privacy
Related to security, privacy has to do with each VPN's ability to keep our online activity as well as our data safe from prying eyes. A company based in a country outside the Five Eyes, Nine Eyes, and 14 Eyes alliances, for instance, cannot be forced legally to respond to U.S. government warrants, which increases the likelihood they can ensure our privacy. In addition, we like to see tools in place to help protect privacy. We prefer encryption methods like AES-256 and internet protocols like OpenVPN. We're also impressed by companies that use multi-hop technology to doubly encode our information. In addition, we look for VPNs that offer dynamic rather than static IP addresses. And we pore over every company's privacy policy as well as their history in upholding that policy to make sure they have a history of ensuring their customers' rights to online anonymity.
Speed
We test speeds using a very simple test developed by Ookla. This allows us to make precise determinations about upload, download, and latency speeds. We test on both Mac and Windows devices and we put each machine through a test when it's not running the VPN so we can compare how much slower it performs when it is running it. All this data allows us to say to an exact percentage just how much a VPN is likely to affect a device's overall behavior.
Features
VPNs shouldn't sacrifice security, privacy, or speed for special features, but a company that can offer all these things obviously has an advantage over one that can't. We like split tunneling, for instance, as well as kill switches. We give high marks to those VPNs that can access streaming services (especially Hulu, in this case) and torrenting. Finally, we consider the quality of apps as well as just how responsive companies are in terms of customer support.
Price
Ultimately, we must weigh all these factors against a VPN's price. Obviously, we like affordable VPNs, but affordability doesn't count for much if a VPN isn't secure. We prefer VPNs that are under $10.00 a month and that offer significant discounts for longer contracts. However, we also like VPNs that offer special pricing options such as single-week contracts or free versions.
FAQs
Still have questions? Below, we provide answers to the most common ones that we receive.