Best VPNs for Hulu in 2023
With the right VPN, you can stream Hulu from anywhere in the world.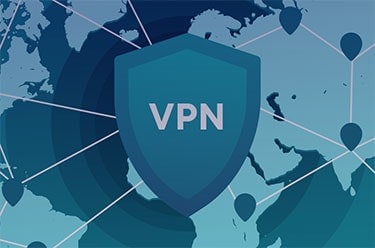 2,500+ research hours
50+ VPNs reviewed
300 speed tests
6 experts consulted
5 VPNs recommended
There's no shortage of streaming platforms these days, but it just so happens that one of the best among them, Hulu, is not available anywhere else outside of the United States and Japan.
We've always taken Hulu for granted. It has tons of great originals ("The Handmaid's Tale," anyone?), critically acclaimed movies, and even live sports streaming, but being based in New York, we never thought there'd come a time when we'd need to be inventive to access Hulu. That is until we found ourselves in Southeast Asia for team-building. (That's also when we tested the best VPNs for travel, by the way.)
Fortunately, we're well versed in VPNs, and we knew that to keep accessing Hulu outside the U.S., all we needed to do was get a U.S. IP address, an easy job for a VPN. Well, as it turned out, some VPNs are better for streaming Hulu than others. So, we rounded up the best VPNs to use with Hulu.
The Best VPNs for Hulu: Our 5 Top Picks
What You Need to Access Hulu Outside the U.S.
There's only one prerequisite for a VPN to be able to access Hulu: It must have servers in the U.S. Here's how that works: If you connect to a VPN, your traffic will be tunneled through a VPN server. That means the websites you visit will see your traffic as coming from the server itself. Essentially, connecting to a VPN changes the IP address websites see, and since IP addresses are tied to their physical location, connecting to a U.S. server gives you a U.S. IP address.
All VPNs work that way, so in theory, any VPN with U.S. servers helps you access Hulu. That said, Hulu isn't so friendly with VPNs. It actually blocks known VPN IP addresses1 because VPNs prevent Hulu from verifying the real location of a user. Since shows on Hulu are licensed only for U.S. viewership, it can't legally allow users from other countries to stream via a VPN.
That was one hurdle we had to overcome while trying to access Hulu abroad. Some of the VPNs we tested weren't able to access Hulu despite having U.S. servers, so we conducted a little test where we connected to each VPN five times and counted how many times it could access Hulu. The passing grade was three out of five, but all but one of our top picks got a perfect score.
We also looked at other factors that could have an impact on users trying to access Hulu, including speed (no one wants buffering), price (Hulu is pricey enough), and the user experience.
Without further ado, here's a deeper dive into the best Hulu VPNs of 2023.
Our Top 5 Hulu VPNs: Side-by-Side Comparison
| System | NordVPN | Surfshark | ExpressVPN | CyberGhost | Hotspot Shield |
| --- | --- | --- | --- | --- | --- |
| Ranking | 1st | 2nd | 3rd | 4th | 5th |
| Ratings | 9.7/10 | 9.5/10 | 9.1/10 | 8.9/10 | 8.9/10 |
| Best price (average monthly rate) | $3.79 | $2.49 | $8.33 | $2.37 | $0.00 |
| Servers in the U.S. | Yes | Yes | Yes | Yes | Yes |
| Streaming-optimized servers | No | No | No | Yes | Yes (premium plans only) |
| Maximum streaming resolution | 4K | 4K | 2K | 4K | 2K |
| Hulu access test | 5 out of 5 | 5 out of 5 | 5 out of 5 | 5 out of 5 | 4 out of 5 |
| Apps | Android, Windows, iOS, macOS, Android TV, Fire TV, etc. | Android, Windows, iOS, macOS, Android TV, Fire TV, etc. | Android, Windows, iOS, macOS, Android TV, Fire TV, etc. | Android, Windows, iOS, macOS, Android TV, Fire TV, etc. | Android, Windows, iOS, macOS |
| Read Review | NordVPN Review | Surfshark Review | ExpressVPN Review | CyberGhost Review | Hotspot Shield Review |
In-Depth Breakdown of the Best Hulu VPNs
How to Change Location on Hulu
Getting a VPN is the first step. And hopefully, our roundup above helped you pick from the ones we tested. Now, let's talk about using a VPN to change your Hulu location.
Hulu is actually one of the more complicated streaming services to bypass because in addition to IP address location, it also looks at the location of your home network, which basically tells Hulu which internet provider you're using and which region of the U.S. you're in.
You can use a VPN to change your Hulu location if you want to stream movies and TV shows only. If you want access to live programming as well, you'll need to change your home network.
Changing IP Address Location to Access Hulu Movies and TV Shows
Changing your IP address simply requires you to connect to a VPN. To do that, just log in to your VPN app and connect to a U.S. server. You can do this while traveling outside the U.S., but keep in mind that Hulu has a policy that you need to connect to your home network every 30 days. Otherwise, even if your VPN can change your IP address to a U.S. IP address, you'll lose access to Hulu.
For a more in-depth guide, check out:
Changing Live Programming Region
If you want access to Hulu's live programming, you'll need more than just a VPN. All Hulu subscribers are required to set up a home network. Most likely, your home network is your Wi-Fi network at home, and through your internet provider information, Hulu can tell your approximate location. That's what it uses to decide which live broadcasts to show you.4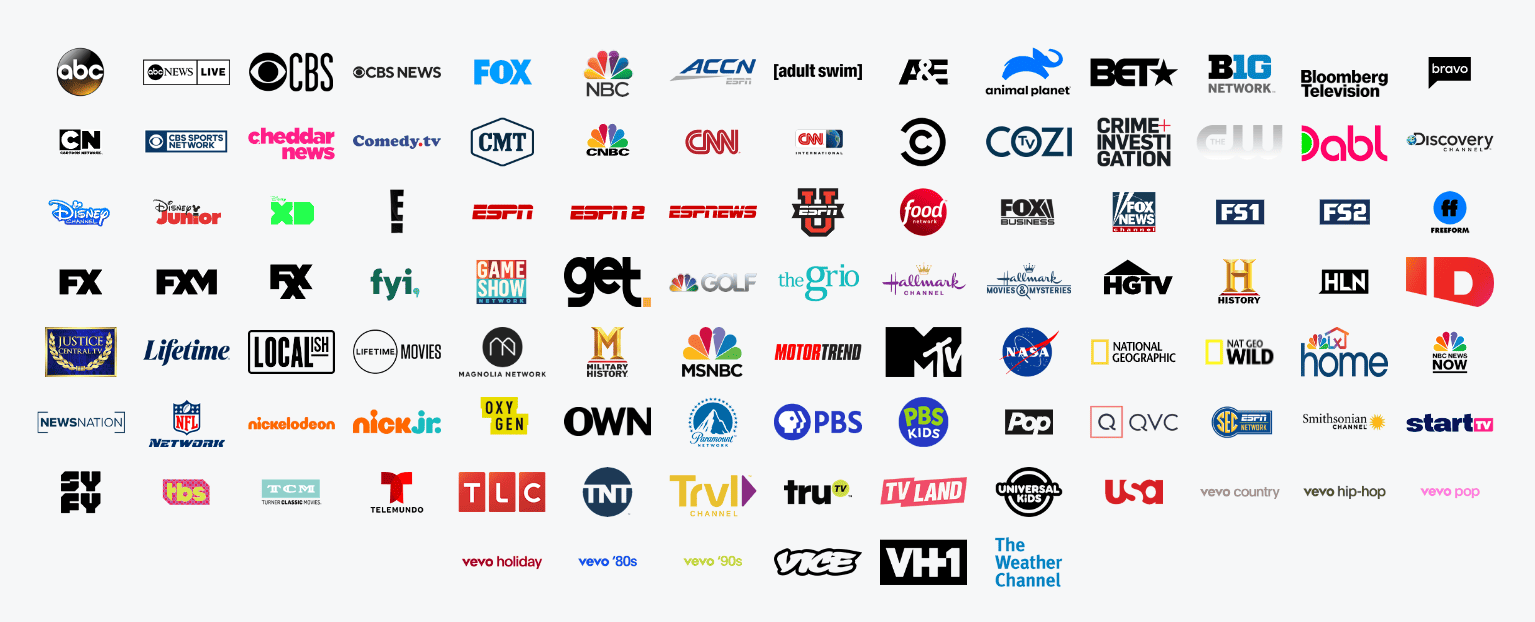 Changing your Hulu home network is not like changing your Netflix region. Your Netflix region changes depending on the location of your IP address, but with Hulu, even if your IP address is showing a different location, you'll be able to access broadcasts available in your home region only. It doesn't matter whether you're in a neighboring state or in Asia; the available live programs will always be the same.
That said, you can change your home network up to four times every 12 months. It's the same process as the original setup:
Connect your device to the new home network.
Log in to your Hulu account.
Access the online account page.
Select Set or Change Home.
The problem is you'll need to actually connect a device with your Hulu login to the new home network. So, if you want access to Midwest programming, for example, you'll need to connect to a trusted Wi-Fi network in the Midwest (Kansas, Illinois, Indiana, etc.). When we used NordVPN to watch Chiefs games, we actually asked a relative in Indiana (one we can trust with our Hulu password) to set up his Wi-Fi network as our home network.
Did it work? Yes. Was it more trouble than we had hoped? Also yes. So, while it's possible to change Hulu's live programming region, we'd probably stick to using a VPN to access shows and movies for now.
>> Read About: Using a VPN to Stream Netflix
Can Hulu Ban VPN Users?
Despite its policy to not allow VPN connections, the streaming platform has nothing against VPN users. It's more about licensing. Hulu has the license to show movies and shows in its library to U.S. viewers, but not to those outside the U.S., so allowing VPN users to access its shows can cause legal trouble for the platform.
But Hulu doesn't actually ban users who are found to be using VPNs. The worst that could happen is that Hulu blocks the IP address of the VPN; in that case, you can switch to a different server or refresh your connection to get a different IP address.
>> Learn More: Are VPNs Legal?
GPS Spoofers: Do They Work on Hulu?
Another option you might have seen to access Hulu is a GPS spoofer. GPS spoofers are apps that can change your device's GPS location, not just your IP address like VPNs do. And yes, they could work with Hulu, but only if you pair them with a VPN. The main factor Hulu looks at when verifying a user's location is still the IP address, so just changing your GPS location is not enough to bypass Hulu's georestrictions.
That said, if you have access to a reliable (and safe!) GPS location changer, using one with a VPN can help improve your chances of accessing Hulu.
Conclusion: VPNs Are More Than Just for Streaming
As you've seen in this review, using a VPN can give you access to a wider option of TV shows, movies, and live broadcasts, not just from Hulu but from a number of streaming platforms. We highlighted their strengths and weaknesses for such use, but the truth is, VPNs are more than just for streaming. In fact, unrestricted access to streaming platforms is just a bonus; the real purpose of a VPN is to protect your privacy.
Remember how we explained that VPNs tunnel your traffic to change your IP address? That's actually so websites can't track your real IP address, which is a privacy risk. There are many things someone can do with your IP address.
On top of that, VPNs offer encryption. They scramble your online data so that even those who can see your online activity will not be privy to your browsing history. For example, rather than seeing what you're really doing, your internet provider will see only encrypted data packets. It'll know you're sending traffic to a VPN server, but it won't know what the stream contains.
Aside from using VPNs to access Hulu and streaming services, we urge everyone to use VPNs to stay private, protect their online freedom, and be safer online.
FAQs
Still have questions? Below, we provide answers to the most common ones that we receive.