What Is a Static IP Address?
Change isn't always a good thing.
All of our content is written by humans, not robots.
Learn More
If you've done any research on internet protocol (IP) addresses, then chances are you've run into the term "static IP address." Static means unchanging, but is that a good or a bad thing for your overall digital security? We'll break down what a static IP address is and figure out if it's right for your devices.
What Is a Static IP Address?
A static IP address is an IP address that stays the same. Typically, users create static IP addresses manually; internet service providers, or ISPs, can assign them, as well. Static IP addresses can be either IPv4 or IPv6, although as of now, IPv4 is much more common.
Pros
Better support for DNS
Better for voice and video communications that use VoIP
Better for geolocation services, like changing your Tinder location
Cons
Easier to hack
Makes you easier to locate and track
Higher cost
What Is an IP Address?
If you're not sure what an IP address is, we've got you covered. "IP" stands for "internet protocol," and it's a device's identifying number both within a computer network and outside of that network. Think of an IP address like a street address that lets people send letters to each other, but in this case it's data. IP addresses reveal the user's approximate physical location including their city and ZIP code.
Your private information
My IP Address

IP:
193.186.4.205
Status:
Unprotected
My IP Information

Internet provider:
Google LLC
City:
Mountain View
Region/ State:
California
Browser name:
Chrome Mobile
Browser version:
117.0
Device brand:

Device type:
smartphone
Latitude:
37.38613
Longitude:
-122.08381
Postal code:
94042
What Is a Dynamic IP Address?
The opposite of a static IP address is a dynamic IP address, one that changes periodically. A Dynamic Host Configuration Protocol (DHCP) server assigns dynamic IP addresses automatically; after a period of time, they expire and get replaced.
Pros
Makes you harder to follow online
Affordable
No need to change your IP address manually
Cons
Bad for DNS servers
Less accurate geolocation information
Websites won't remember who you are
Static vs. Dynamic IP Addresses
Now, let's put static and dynamic IP addresses head to head. Both show a user's approximate geolocation, but they're useful for different purposes.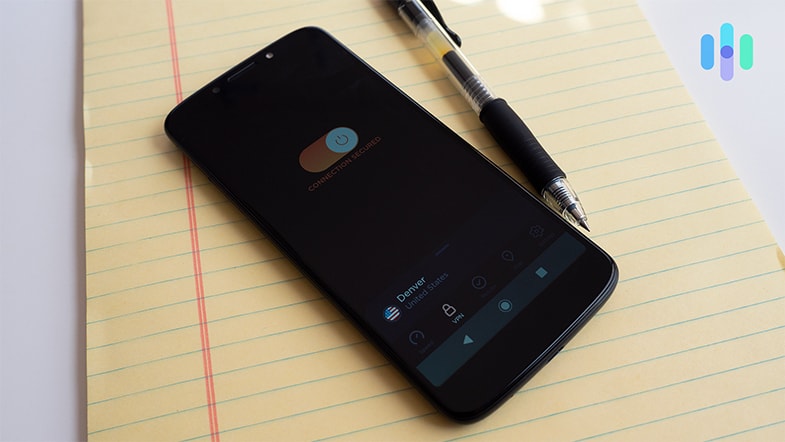 When You Need a Static IP Address
To be blunt, you won't need a static IP address most of the time, except for websites that need to remember your IP address. If you have a business with your own website or internet service and employees working from home, use a static IP address along with a business VPN. This will help your employees work from home safely.
When You Need a Dynamic IP Address
For everything else, there are dynamic IP addresses, the choice of most consumers. Since dynamic IP addresses make it harder to track you online, they're the default option the majority of the time.
Which Type of IP Address Do You Have?
Finding your IP address is easy, whether you need to find your printer's IP address, find your Roku's IP address, or find your router's IP address. We've included instructions for the major operating systems below.
Mac
Follow these steps to check your Mac's IP address:
Open the System Preferences app.
Select Network.
Make sure your Wi-Fi network is selected.
Click Advanced.
Click on the tab that says TCP/IP. You will see your IP address under IPv4 Address.
PC (Windows 10)
Find your Windows computer's IP address:
Click on the Taskbar.
Click Wi-Fi Network.
Click Select Network.
Select Properties.
Look under IPv4 Address for your IP Address.
Android
To find your Android device's IP:
Open your Android Settings.
Click About.
Click Status.
Click IP Address.
iOS
And last but not least, to find your iPhone's IP address:
Open Settings.
Click Wi-Fi.
Under the lowercase i, click Network.
You'll find your IP address under IPv4 Address.
Is It Hard to Change Your IP Address?
Once you've found it, changing your IP address isn't hard. You can use a number of methods, but installing a VPN is the easiest option. But don't worry; we'll get to that soon.
How to Get a Static IP Address
Because you need to enter static IP addresses manually, unlike dynamic addresses, we've included step-by-step instructions below.
Windows 7, 8, and 10
Click on the Start Menu.

Click Control Panel.

Click Network and Sharing Center or Network and Internet then Network and Sharing Center.

Click Change Adapter Settings.

Where it says Wi-Fi or Local Area Connection, right click.

Select Properties.

Select TCP/IPv4/ Internet Protocol Version 4.

Click Properties.

Click Use The Following IP Address.

Enter the IP address.

Click OK.

1
Mac
Open your System Preferences app.
Click Network.
Click Advanced.
Click TCP/IP.
In the drop-down menu next to Configure IPv4, choose Manually.
Enter the IP Address.
Pro Tip: You can also use a VPN to get a static IP address. Check out our NordVPN review and our CyberGhost review to learn about two great VPNs with static, shared IP addresses.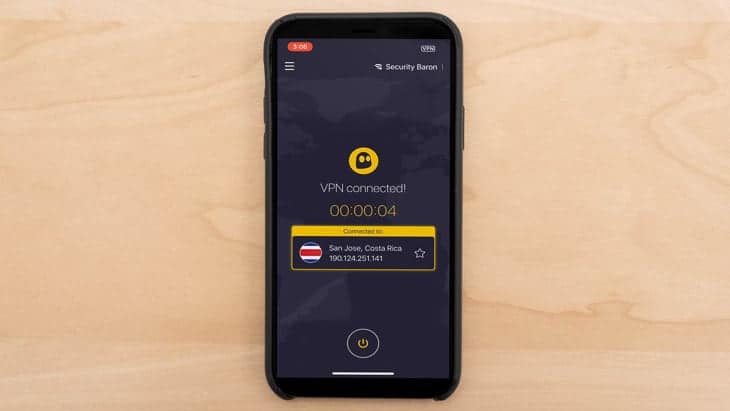 How to Get a Dynamic IP Address
Now, to change your IP address (and change it again and again), we recommend using a VPN with dynamic IP addresses. However, although there are free VPNs as well as free trial VPNs, you'll probably have to pay for a VPN in the long term. If that doesn't work for you, we've provided some other options.
VPNs
VPNs hide your IP address and change it periodically. Additionally, VPNs hide your browsing history for some added privacy, if that's your reason for using a VPN.
Look for a VPN with dynamic IP addresses; we suggest ExpressVPN, Private Internet Access, or IPVanish, to name a few. Learn more in our ExpressVPN review, Private Internet Access review, or IPVanish review. Once you've picked out a VPN:
Download the VPN from your app store.
Complete the installation process as guided.
Sign in.
Connect to a server. Your IP address will change automatically.
Tor
Another way to get dynamic IP addresses is to use Tor as your web browser. Tor is a free and open-source secure browser that isolates each website, clearing the cookies as soon as you move onto the next one. By changing your IP address and device information, Tor makes all users look the same, encrypting their IPs and web activity three times. You can download Tor for macOS, Linux, Android, or PC on the Tor Project website.2
Proxy Servers
If you want to change your IP address only and don't care about your web activity being hidden, you can use a proxy server in lieu of a VPN. Here's how.
Mac
Open Safari.
Click Preferences.
Click Advanced.
Click Change Settings.
Update your settings with the information that your network administrator provided in your System Preferences app, which will pop up.
Windows
Open your Administrative Template.
Click Windows Components.
Click Data Collection and Preview Builds.
Click Configure Authenticated Proxy Usage.
Enable Authenticated Proxy Usage.
Click Apply.
iOS
Open your Settings.
Click Wi-Fi.
Click Select Network Information.
Scroll to HTTP Proxy Section.
Click Manual.
Click Edit Proxy Settings.
Turn Authentication on.
Return to the Wi-Fi window.
Android
Click Settings.
Click Wi-Fi.
Click Network Name.
Click Modify Network.
Click Advanced.
Click Manual.
Enter your proxy port and hostname.
Click Save.
NOTE: Proxy servers encrypt your IP address only; your ISP will still be able to see everything you've done online.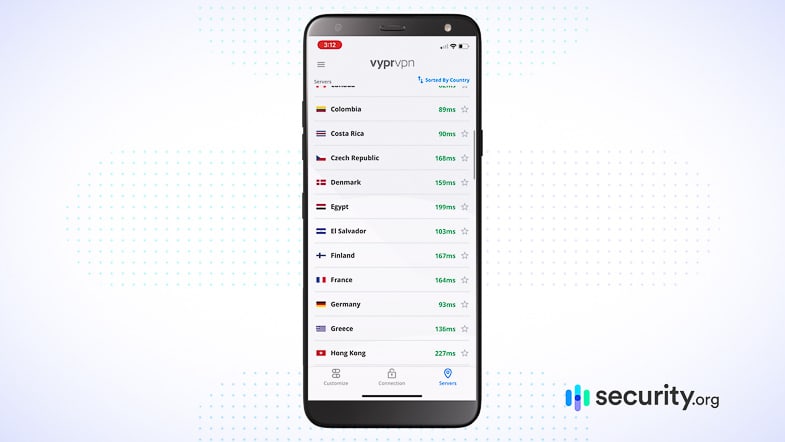 How to Set up a DHCP Reservation
If you've ever tried to print wirelessly, then you know how hard it can be to connect your computer to your printer. That's probably because your printer's IP address keeps changing. So to combat this issue, some people set up DHCP reservations, which tell your Wi-Fi network to assign a device the same IP address every time. How to set up a DHCP reservation depends on the operating system, but if you use Google Home:
Open the Google Home app.
Click Wi-Fi.
Click Settings.
Click Advanced Networking.
Click DHCP IP Reservations.
Click the plus sign to add IP reservations.
Click the device you want to assign a static IP address.
Enter the static IP address.
Click Save.

3
Recap
And there you have it: everything you ever wanted to know about static IP addresses and more. But if we still haven't answered your burning questions, keep reading below or check out our VPN how-to guides for even more information.
Frequently Asked Questions
Our readers have asked us the following questions so many times that we've added this section.