Cyber Insurance How-to Hub
Ever wondered what cyber insurance is, how much it costs, and more? You're on the right page.
All of our content is written by humans, not robots.
Learn More
Unlike life insurance, home insurance, and car insurance, cyber insurance isn't a household name — not yet, at least. But since everyone is online and thus susceptible to hackings and data breaches, we believe that cyber insurance will become commonplace in the near future. If you are curious about cyber insurance and want to buy a policy for yourself, read one of our how-to pages for actionable advice on how you can protect yourself online.
What Is Cyber Insurance?
First, let's talk about what cyber insurance is. Cyber insurance, simply put, is a type of insurance for online activities, including data breaches, cyberbullying, and cyber extortion. However, exactly what cyber insurance covers depends on whether you're buying a personal or business policy.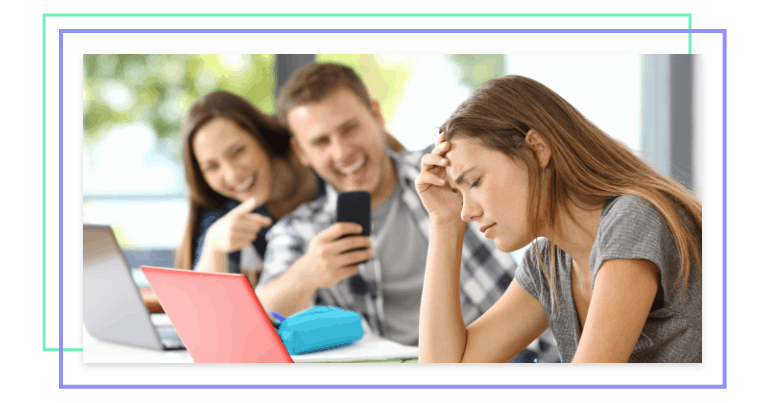 Personal Cyber Insurance
Personal cyber insurance, often an add-on to homeowners insurance, covers cybercrimes like data breaches, ransomware, and cyberbullying. It may or may not also include access to fraud specialists to help you recover your identity after it's stolen, but cyber insurance isn't necessarily the same as identity theft insurance and may not have credit monitoring. Personal cyber insurance could also include these services:
Cyber monitoring
Protection from lawsuits
Repair and replacement of electronic data, documents with financial information, or PII (personally identifiable information)

1
FYI: Personal cyber insurance may or may not cover cyber extortion, also known as ransomware attacks.
Business Cyber Insurance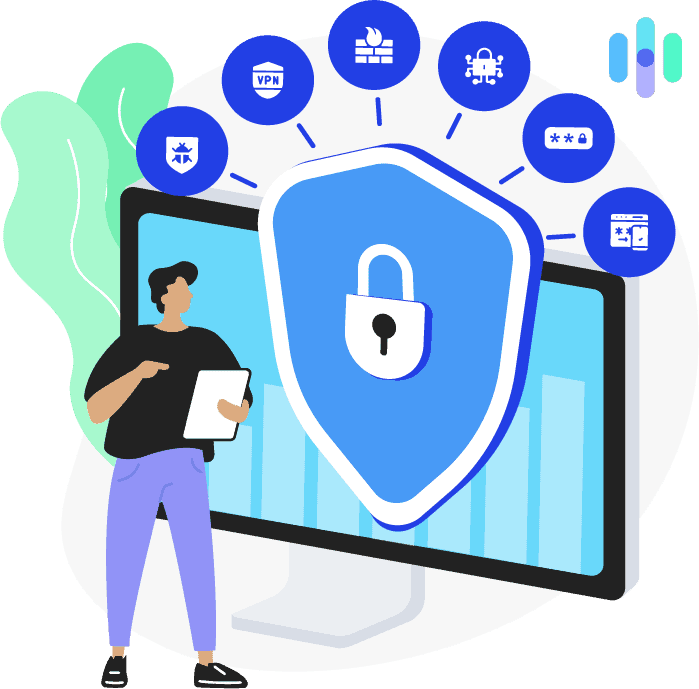 Business cyber insurance covers liability for data breaches of sensitive customer information, which may include the following:
Account numbers
Credit card numbers
Driver's license numbers
Health records
Social Security numbers
Businesses' main cyber risk is breaches of customers' personal information, which is normally covered under cyber insurance and cyber liability insurance. Getting business cyber insurance is the first step in risk management, along with heightening your network security. After all, let's be honest: We all have our errors and omissions.
How Much Does Cyber Insurance Cost?
You're probably wondering how much cyber insurance costs, and the answer depends on a ton of factors, like whether it's a personal or business policy. But first …
Is There a Deductible?
Yes, cyber insurance has deductibles. Typically, you as the customer can select the amount of your deductible — which, in case you don't know, is a fixed amount you have to pay before the insurance policy kicks in. Every time a policy covers a loss, the insurance company will apply your deductible.
While no one likes a high deductible, it does mean lower premiums.2 But let's get to the point: What is cyber insurance going to cost you?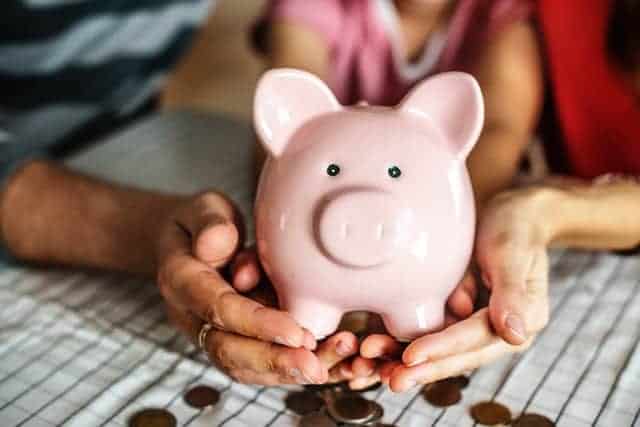 Average Costs
Personal: On average, an individual cyber insurance policy for a family costs $199 to $799 a year, which breaks down to $19.99 to $79.99 a month.

3

Other sources say it can cost up to $1,000 a year if it's not part of a homeowners insurance policy.

4

Business: The cost of cyber insurance for businesses depends heavily on the size of the business, for starters. Progressive says the annual cost can be anywhere from $500 to $5,000, while AdvisorSmith found that the average annual cost was $1,438.

5
Pro Tip: If it's available, buy cyber insurance as an add-on to your homeowners insurance to save money.
In our personal cyber insurance research, we asked people what they thought personal cyber insurance costs, and the results were interesting.
| How much do you think the yearly premium would be to purchase a personal cyber insurance policy with $25,000 coverage? | Overall |
| --- | --- |
| Less than $50 | 19% |
| $50 – $99 | 25% |
| $100 – $149 | 40% |
| $150 – $199 | 10% |
| More than $200 | 7% |
Most people think that personal cyber insurance is cheaper than it really is. 93 percent of U.S. adults believe that the yearly premium for a personal insurance policy within the $25,000 range costs $199 to less, while it actually can cost up to $1,000.
What Affects Cost
The cost of your cyber insurance will also depend on these factors:
Your coverage needs and limits
Who has access to your systems and data
The security of your network
Your industry
Your claims history
Your business's revenue
How many employees you have

6
Cyber Insurance Statistics
We've also compiled the latest cyber insurance statistics. Here's a taste:
Personal cyber insurance makes up only 25 percent of the market, while business cyber insurance makes up 75 percent.
The cyber insurance industry was worth $7.8 billion in 2021, but it's expected to grow to $20.4 billion by 2025.

7

As of 2019, the leading providers of cyber insurance in the U.S. (in terms of total premiums value) were Chubb, AXA, AIG, Travelers, Beazley, AXIS, CNA, BCS, Liberty Mutual, and Firefox Financial Holidays. Chubb's premiums totaled over $356 million, for example, followed by over $229 million for AXA.
Our own research on cyber insurance told us even more statistics. Currently, 62 percent of U.S. adults are somewhat to very familiar with cyber insurance, while 80 percent have at least heard of it.
| What is your familiarity with cyber insurance? | Overall | Experienced cyber crime | Haven't experienced cyber crime |
| --- | --- | --- | --- |
| Very familiar | 34% | 23% | 6% |
| Somewhat familiar | 32% | 37% | 29% |
| Heard of it, but I'm not very familiar | 18% | 32% | 30% |
| Never heard of it before this survey | 16% | 9% | 36% |
For non-users of personal cyber insurance, the main reason they don't have policies currently is needing to do more research at 40 percent, followed by high costs at 34 percent. Another 21 percent found personal cyber insurance to be unnecessary.
| What is the main reason you don't currently have a personal cyber insurance policy? | Overall |
| --- | --- |
| I need to do more research to understand my options | 40% |
| I think it costs too much | 34% |
| I don't think I need it | 21% |
| I don't think it would provide sufficient coverage | 3% |
| Other | 3% |
Finally, the most common type of cybercrime for those very familiar with cyber insurance was cyber extortion, otherwise known as ransomware, at 30 percent. Cyberbullying was also very common, affecting 92 percent of those slightly to very familiar with cyber insurance.
| Type of cybercrime experienced | I've never heard of cyber insurance before this survey | I'm slightly or somewhat familiar with cyber insurance | I'm very familiar with cyber insurance |
| --- | --- | --- | --- |
| Cyber attack – a virus or other scam caused damage to my device or data | 6% | 70% | 24% |
| Digital identity theft – my personal information was accessed digitally to steal my identity | 8% | 69% | 24% |
| Cyber bullying – digital content was used to harm my relationships, career, or general well-being | 8% | 64% | 28% |
| Cyber extortion – money was demanded to prevent or reverse computer or data damage | 3% | 68% | 30% |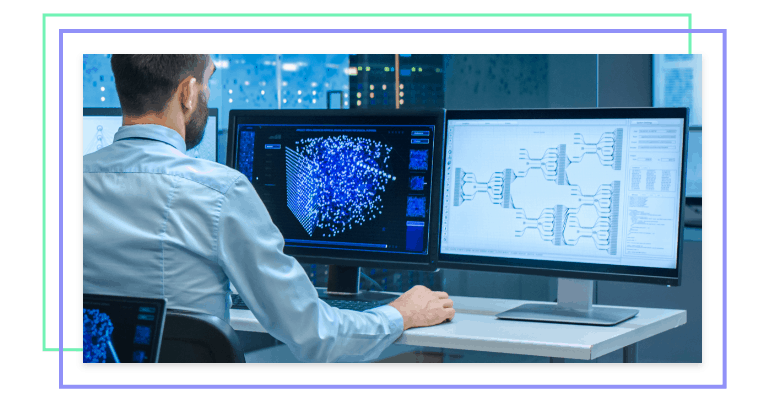 Recap
That's all of our cyber insurance how-to pages, but if you're ready to get your own policy, a great place to begin is our list of the best cyber insurance. Even if you have cyber insurance, it's also important to use antivirus software, VPNs, and secure passwords, whether for personal or enterprise internet use. If you have more questions about cyber insurance, keep reading.
FAQs
Want more information on cyber insurance? We've answered the questions we get the most below.