LifeLock Identity Theft Protection Alternatives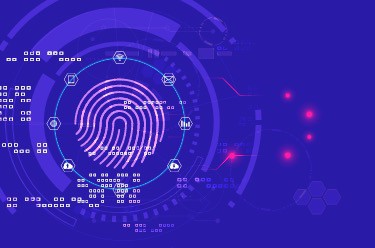 LifeLock may be well-known identity theft protection, but it's not the only service available.
Unlike with antivirus software, not so many people are familiar with identity theft protection services — but if they've heard of one, it's usually LifeLock. The antivirus and VPN company Norton owns LifeLock, which adds to its popularity.
However, LifeLock isn't the only identity theft protection service on the market, and it has its disadvantages, such as high prices and, with some subscriptions, low identity theft insurance reimbursements. In this article, we'll give you an overview of three great alternatives to LifeLock: Identity Guard, IdentityForce, and IdentityIQ.
LifeLock Identity Theft Protection Alternatives
1. Identity Guard®

LifeLock and Identity Guard offer similar services, including credit reports from all three bureaus on the top-tier plans, financial account monitoring, dark web monitoring, and identity theft insurance reimbursements up to $1 million. However, whereas only the most expensive LifeLock plans get that $1 million maximum, all Identity Guard customers do. Plus, Identity Guard has a free trial. Learn more about Identity Guard pricing, the Identity Guard family plans, and the Identity Guard spouse plans.

Another advantage of Identity Guard over LifeLock? Identity Guard, unlike LifeLock, hasn't run into any issues with the FTC. If you'll recall from our LifeLock review, the company has faced multiple issues throughout the years and paid millions in settlements.

In 2015, for example, LifeLock had to pay $100 million for violating a previous order from 2010 about securing customers' personally identifiable information (PII) and advertising truthfully.1 So, in terms of trustworthiness, Identity Guard takes the cake over LifeLock. Learn more in our Identity Guard review or our head-to-head comparison of Identity Guard vs. LifeLock.

2. IdentityForce

Another option is IdentityForce, which you can read about in more detail in our IdentityForce analysis or our LifeLock vs. IdentityForce comparison. IdentityForce offers comprehensive coverage for identity theft protection, which includes monitoring in these areas:

USPS change-of-address requests
Dark web
Court records
Payday loans
Sex offender registries
Social media accounts
Bank accounts and credit
Savings accounts

IdentityForce even removed our names from junk mail lists, as that mail could contain a lot of our personal information. If you want identity theft protection for businesses, IdentityForce is also a good option with free trials. Dive deeper in our IdentityForce subscriptions page, or compare Identity Guard vs. IdentityForce.

NOTE: The IdentityForce website doesn't include any pricing information for business plans. To get a quote, you'll need to contact the company directly.

3. IdentityIQ

Lastly, we recommend the Secure Max plan from IdentityIQ, which we detailed in our IdentityIQ review. With the Secure Max plan, we got monthly credit reports from the three credit bureaus.

FYI: The three major credit-reporting bureaus in the U.S. are Experian, TransUnion, and Equifax. Experian has its own identity theft protection service, which we tested in our Experian IdentityWorks review.

| What's included | Secure Plan | Secure Plus | Secure Pro | Secure Max |
| --- | --- | --- | --- | --- |
| Number of credit bureaus monitored | 1 | 1 | 3 | 3 |
| Dark web / online monitoring | Yes | Yes | Yes | Yes |
| $1 million identity theft reimbursement maximum | Yes | Yes | Yes | Yes |
| How often you receive credit scores and reports | No | Annually | Biannually | Monthly |
| Enhanced credit report monitoring | No | No | Yes | Yes |
| Crime record alerts | No | No | Yes | Yes |
| Credit score change alerts | No | No | Yes | Yes |
| Credit score tracker | No | No | No | Yes |
| Credit score simulator | No | No | No | Yes |
| Family protection | No | No | No | Yes |
| Fraud restoration with LPOA | No | No | No | Yes |
| Monthly price | $8.99 | $11.99 | $21.99 | $32.99 |
| Monthly price with annual plan | $7.67 | $10.25 | $18.75 | $28.08 |

Like LifeLock, IdentityIQ isn't cheap. Currently, as you can see on our IdentityIQ pricing page, the Secure Max plan costs $32.99 a month with a monthly payment plan or $28.08 a month if you sign up for a year. LifeLock charges similar prices, with the Ultimate Plus plan coming in at $29.99 a month. However, that price will increase after the first year, as will all of LifeLock's pricing.

Note that the Secure Max plan from IdentityIQ also includes the Bitdefender VPN, which we tested out. So if you want an identity theft protection service and a VPN, the Secure Max plan will save you money.
Summary
Identity Guard, IdentityForce, and IdentityIQ aren't the only LifeLock alternatives. You should also check out the best identity theft protection services overall, the best identity theft protection for seniors, the best credit protection, and the best identity restoration services.
Using a service like this is the best way to prevent identity theft, and it will still help you even if your identity is stolen in an event like a data breach that's out of your hands. With identity theft insurance that offers reimbursement up to $1 million and identity restoration specialists, you'll be back in control of your PII in no time.
In 2020, the FBI counted 43,330 victims of identity theft.2 Don't become a victim this year; protect your identity, debit and credit cards, credit information, Social Security number, and other important data with identity theft services.