Comparing the Top Identity Theft Providers of 2023
We compared the top Identity Theft Providers on the market so you don't have to
All of our content is written by humans, not robots.
Learn More
If you're not as familiar with the identity theft protection space as we are, then you probably feel rather overwhelmed by all of the services available. Well, we've personally tested out all of the top options, and we're giving you a comprehensive comparison below. But first, let's find out exactly what identity theft protection does and whether or not you really need it.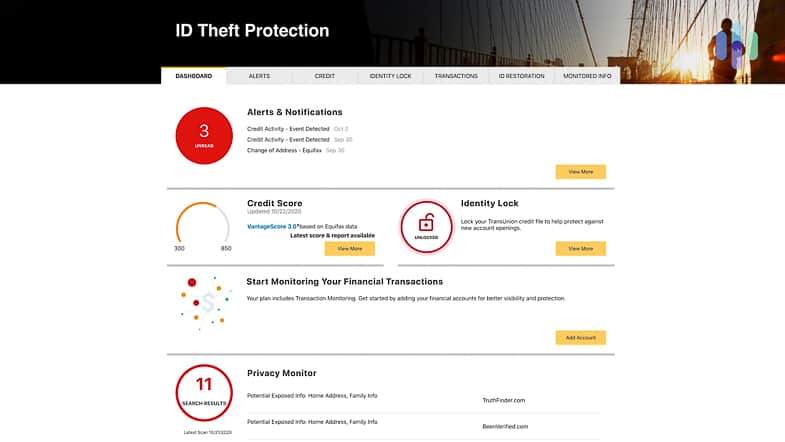 Do You Really Need Identity Theft Protection?
Some people think that paying for an identity theft protection service is unnecessary, but we disagree overall. Of course, we're never afraid of playing a little devil's advocate, so let's first consider the reasons why identity theft protection is unnecessary.
Why You Don't Need Identity Theft Protection
One of the major features of identity theft protection services is that it monitors your credit scores and reports from all three major credit-reporting bureaus in the U.S: Experian, Transunion, and Equifax. However, many people have correctly pointed out that you can do this for free on your own. And if you see any unusual changes, freezing your credit report (meaning preventing any changes for a period of time), is also free. That being said, credit monitoring is only one part of identity theft protection services, and the rest would be hard if not impossible to do on your own.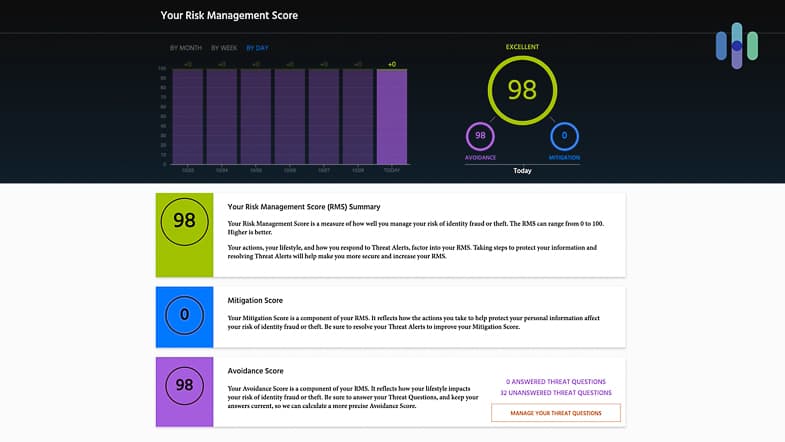 Why You Need Identity Theft Protection
Simply put, there are dozens of criminal and financial areas that could indicate identity theft, and it would be impossible to monitor them all. From U.S.P.S address changes in your name to updates on local sex offender registries, it's not realistic to be able to monitor all of these areas without some automated software. In addition, most identity theft protection services include identity theft insurance with reimbursement maximums of up to $1 million on average. Finally, many services also offer identity restoration, with specialists available 24/7 to help you to minimize losses and reclaim your personally identifiable information. For these reasons, identity theft protection is a necessity.
What Identity Theft Protection Does
Let's go more into detail about what identity theft protection will do for you. Since we've tested out the best identity theft protection services on the market, we're more than well-versed in this stuff; we're bonafide experts.
Alerts
In a nutshell, identity theft protection services alert us when our credentials (personally identifiable information like our names, Social Security Numbers, mailing address, etc.) are found in areas where they shouldn't be like on the dark web or in a tax return we didn't file. These alerts usually occur in the form of SMS texts or mobile app notifications, ensuring us that as soon as a service finds our personally identifiable information (PII) where it shouldn't be, we'll be the first to know.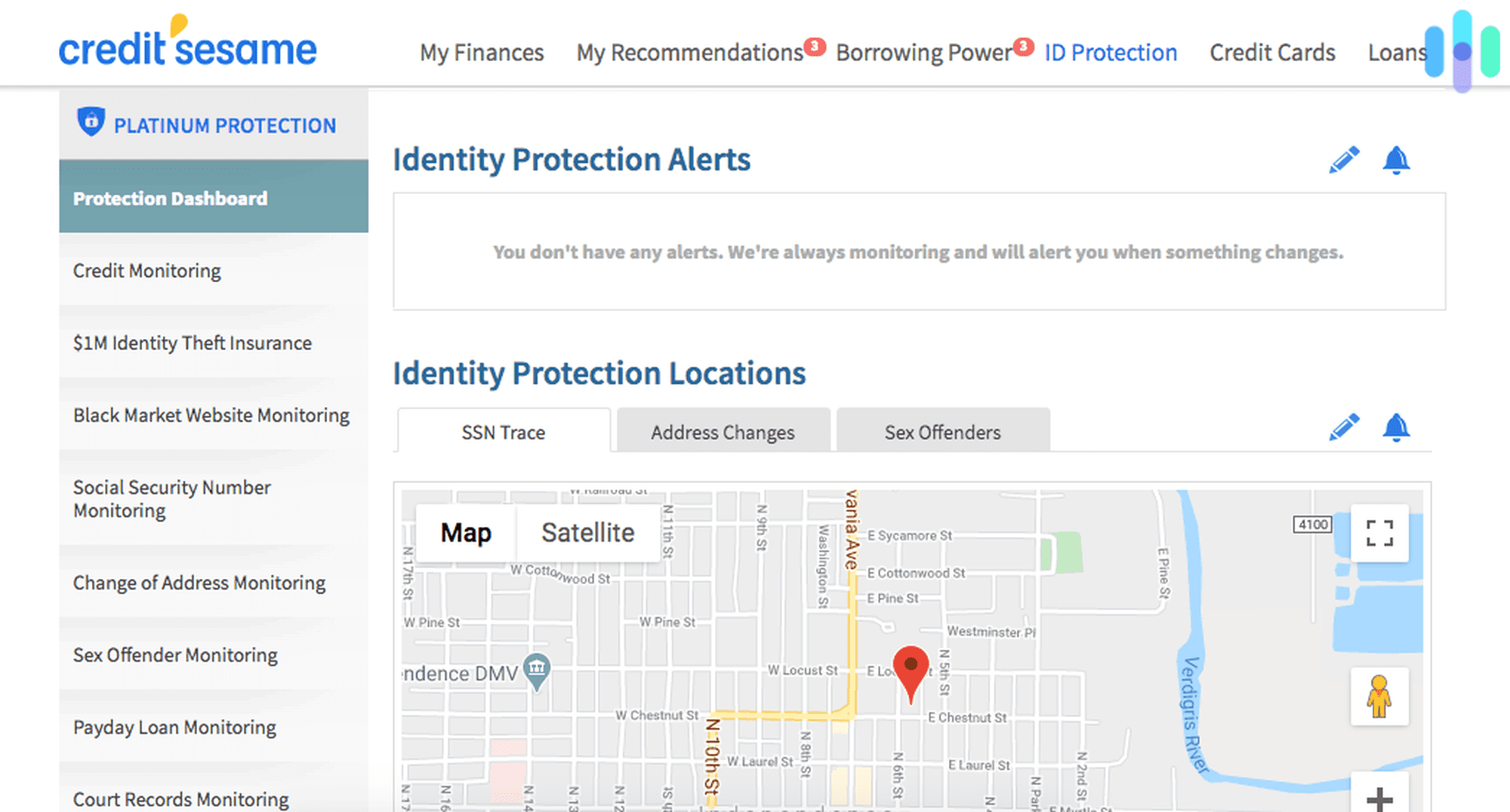 Credit Scores and Reports
Since credit scores and reports can be huge indicators of identity theft, most identity theft protection services monitor them on a regular basis. The best services include reports and scores from all three bureaus in the U.S. Some services, like IdentityWorks, are actually owned by one of these bureaus (for IdentityWorks, it's Experian, specifically). Of course, you can do this credit monitoring for free, but identity theft protection certainly makes it easier to access.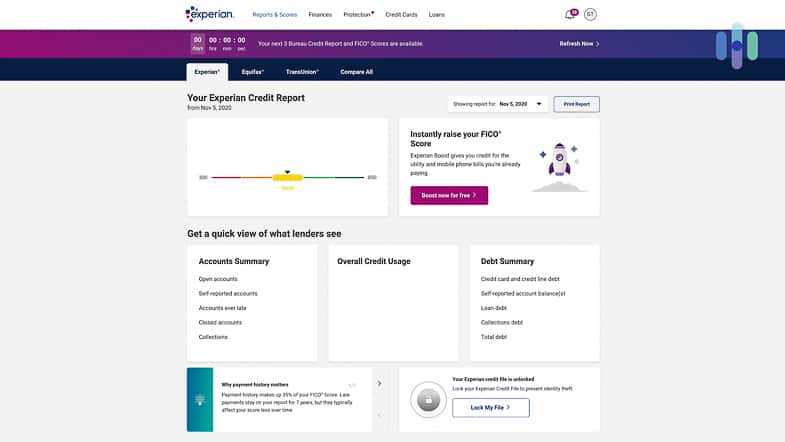 Monitoring of Financial Areas
Aside from credit monitoring, the majority of identity theft protection services also monitor key financial areas that could also indicate identity theft, including but not limited to:
Bank accounts
Credit cards
Investment accounts
Payday Loans
401(k) takeovers
Tax returns
Monitoring of Criminal Areas
The last type of area that identity theft protection services monitor is criminal areas. Again, this list isn't comprehensive, but that typically includes:
Dark web
Sex offender registries
Change of address USPS requests
Criminal records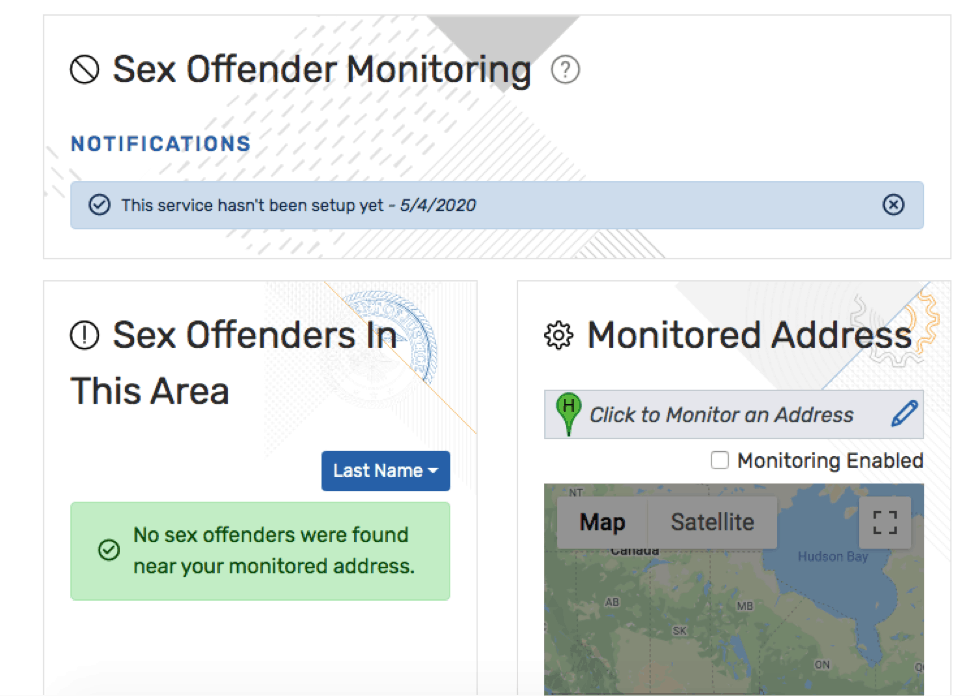 Identity Theft Insurance
Since no identity theft protection service can completely prevent identity theft from happening, most include some form of identity theft insurance. This typically includes reimbursement for up to $1 million in stolen funds or losses. Sometimes, it also covers lawyer's fees, but the actual terms differ from service to service.
Identity Recovery and Restoration
Most companies also provide an identity restoration specialist to help you reclaim your identity, from freezing your credit reports to helping you to reclaim your insurance benefits. These specialists are often available 24/7, which makes the process of recovering your identity less stressful.
Extra Digital Security Features
Finally, many services also offer additional tools to keep you safe online. We've seen extras such as:
Protection against phishing
Monitoring of social media accounts
Safe browsing tools.
Is Identity Theft On The Rise?
The most recent data on identity theft from 2018 says that overall, identity theft is not on the rise. From 2017 to 2018, fraud in general fell by 15 percent, from 16.7 million victims to 14.4 million victims. One huge area of decline was credit card fraud. However, not all areas of fraud decreased in this time period. New account fraud, for example, increased from $3 billion to $3.4 billion in losses, with common targets included student and car loans, credit cards, and mortgages. Another method of identity theft that increased from 2017 to 2018 was mobile phone takeovers, which went from 380,000 to 679,000. So while in general, identity theft is not on the rise, we have seen increases in new account fraud as well as mobile phone takeovers.1

Choosing Identity Theft Protection: What To Look For
For the most detailed information on how to choose identity theft protection, we recommend that you read our identity theft protection guide. But here's a brief summary of what to look for.
Regular credit scores and reports: Look for weekly updates to your credit scores and monthly updates of your credit reports from Experian, TransUnion and Equifax.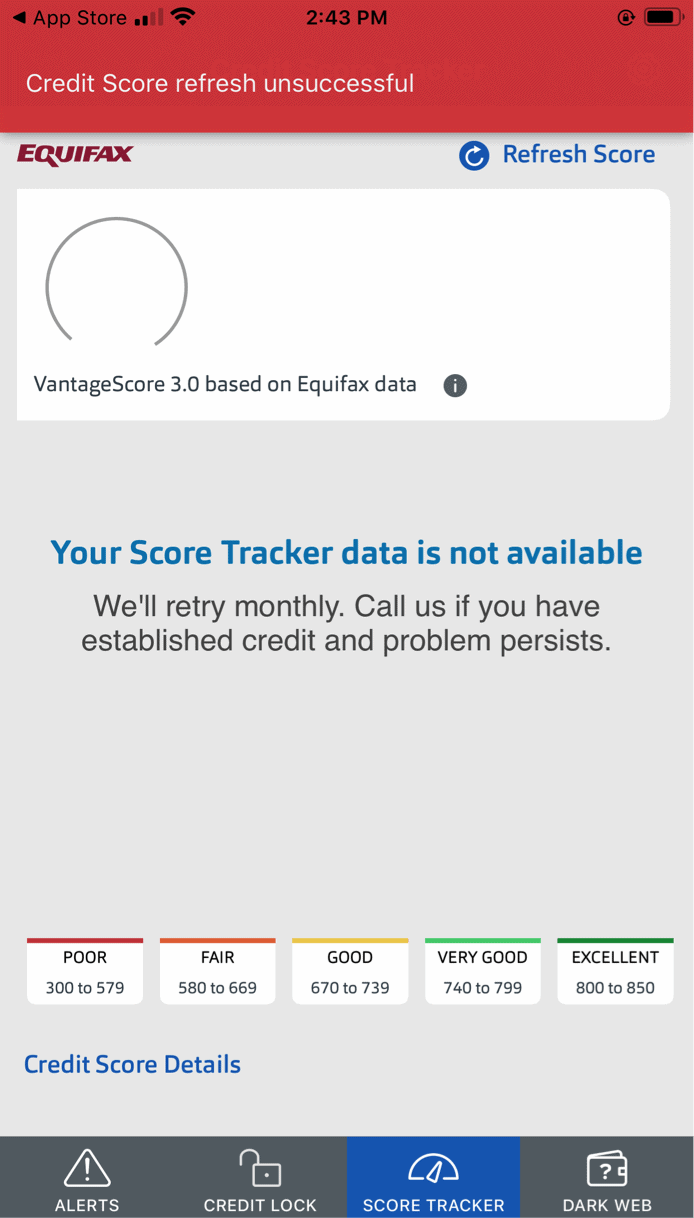 Note: Your credit score can differ based on which credit bureau is reporting it, which is why it's important to get information from all three.
Key monitoring of criminal and financial areas: There's a lot of variation in exactly what areas are monitored, but at the very least, look for monitoring of the dark web, criminal records, bank accounts, credit cards, investment accounts and sex offender registries.
Identity theft insurance: The subscription should include identity theft insurance with a maximum reimbursement of $1 million, the current industry standard. Note that identity theft insurance on its own costs between $25 and $60 a year,

2

so it's much cheaper when included with a larger identity theft protection service.
Identity restoration: The company should also give you a dedicated identity restoration specialist to help you to protect your PII and assets, available all hours of the day and all days of the week.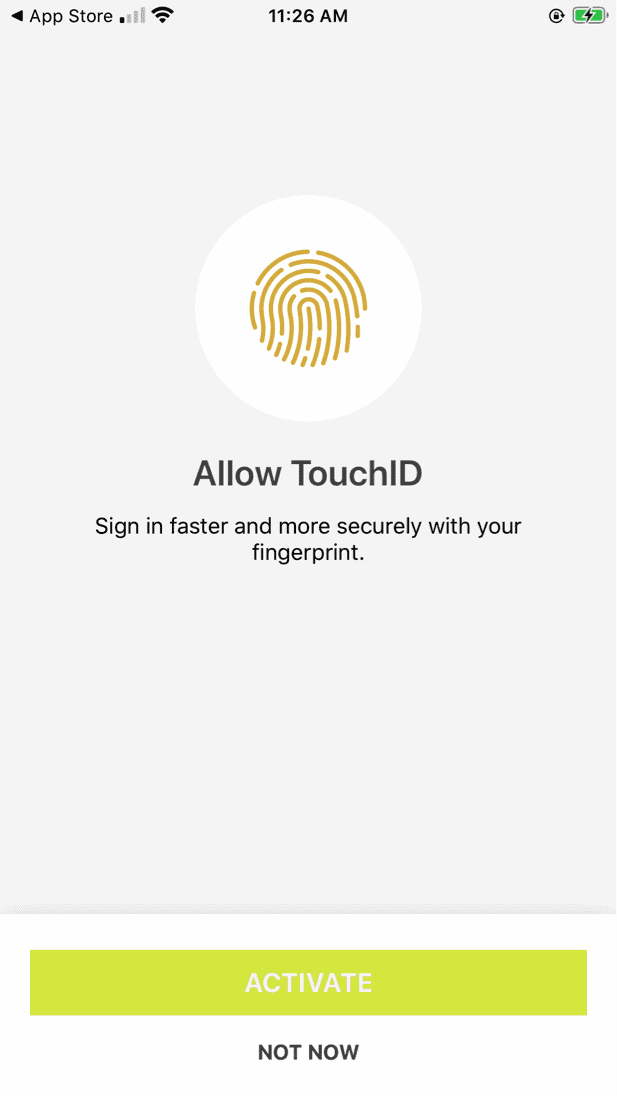 Advanced authentication: From a digital security standpoint, we look for identity theft protection mobile apps with two or multi-factor authentication. Two-factor authentication means that when you sign in, a passcode will be sent to your mobile device, and you'll need to enter that passcode to log in. Multi-factor authentication, on the other hand, requires biometrics like fingerprint or facial recognition to sign in. Both methods prevent unauthorized access to your identity theft protection account, which is good because it stores a ton of your PII.
Privacy jurisdiction: If privacy is a huge concern of yours, you may want to use a company that's not based in a Five Eyes member country like the U.S. That way, the government won't be able to force the company to give over your information. However, all of the services we've tested are U.S-based, so this won't be a problem for many.
Privacy policy: In order to monitor multiple areas for your PII, identity theft protection companies store a ton of your personal information by necessity. But ideally, they're not sharing this information with third parties, especially for marketing or advertising purposes. We prefer companies that log as little information as needed to monitor criminal and financial areas and uphold our subscriptions, without making a profit off of selling or sharing our data.
Encryption methods: We also look for companies that encrypt our sensitive information using AES-256, the current industry standard for encryption. Some companies, in contrast, use AES-128, which is no longer considered to be the most secure method.
Customer support: The company should have a robust customer support system that offers communication over phone, live chat, and email, plus a comprehensive online help center. If human support is available 24/7, that puts the company over the edge.
Mobile apps: Depending on whether you have an iPhone or an Android, make sure that the mobile application is highly-rated, ideally three stars or higher. Since companies perform software updates, it's also important to look over the most recent customer reviews to learn about any bugs that you might encounter.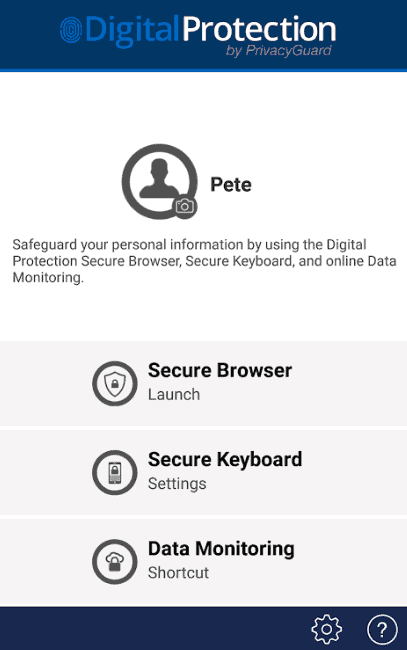 Pricing: Compared to VPNs, identity theft protection is a tad more expensive, ranging from about $9 a month all the way up to $50, depending on the number of people that it covers. Be sure to consider how many people you want to be covered, as there is identity theft protection for families available. Typically, these services cover two adults and up to 10 children and are discounted compared to individual plans. But if you're just covering yourself, an average price range is about $25 a month.
Get Savings: Many companies offer discounts if you sign up for longer-term periods. If you know that you're going to be using the service for a while, then it makes sense to take advantage of these discounts.
Identity Theft Protection Comparisons
Now it's time to compare the identity theft protection services that we've tested. For a general overview, read the chart below.
Identity Theft Protection Services
Credit Karma
LifeLock
PrivacyGuard
Zander Insurance
IDNotify
IdentityForce
IDShield
Identity Guard
ID Watchdog
Monthly Price Range
Free
$8.99-$25.99
$9.99-$24.99
$6.75-$12.90
$10-$32
$17.95/mo or $179.50/yr to $23.95/mo or $239.50/yr
$13.95-$32.95
$8.99-$24.99 for individuals,
$14 .99-$34.99 for families
$14.95- $19.95
Features
Credit-reporting agencies monitored (Experian, TransUnion, Equifax)
TransUnion, Equifax
1-3 depending on plan
3
None
3
3 with UltraSecure + Credit plan
1-3, depending on plan
3 with Total or Premier plans
With Premium plan
Frequency of credit reports/ scores
Weekly
Monthly
Monthly
n/a
Monthly snapshot with premier plan
Daily with UltraSecure+Credit plan
Monthly
Monthly with Premier plan
Daily
Bank, Credit Card and Investment accounts monitored?
No
All plans alert for SSN and credit, but only the Ultimate Plus plan monitors 401k, investment account activity, and check and savings account application
Yes, with some plans
None
No
Yes
Yes
Tax refund, accounts opened, bank account takeovers, high-risk transactions
Yes
Dark web and other criminal activity areas monitored?
Yes
Yes
Yes, with some plans
Yes
Yes
Yes
Yes
Yes
Yes
If so, for what info?
Data breach and dark web monitoring for email address associated with account
USPS address changes, crimes committed in your name, fictitious identities, sex offender registry, home titles depending on plan
Public records, neighborhood reports, registered offender locator, etc.
Financial fraud, medical ID theft, tax fraud, Criminal ID theft, social security fraud, child ID theft, benefits and employment fraud, title fraud
Court records and sex offender monitoring with some plans
Scan dark web for illegal trading and selling of your personal information, court records
Public records, use of personal credentials
Dark web scan for credit card numbers, public records
Dark web, high-risk transactions, subprime loans, public reports, change of address, sex offender registry
Email and SMS alerts
Yes
Phone, text, email, or mobile app
Yes
Email and app notifications
Yes, with premier plan
Yes
Yes
Yes
Yes
Reimbursement maximum
None
$1 million
$1 million
$1 million
$1 million
$1 million
$1 million
$1 million
$1 million
Privacy/ Security
Authentication
Unknown
Two-factor, multi-factor
Multi-factor- fingerprint/ facial
If you call, 4 step verification
Multifactor- fingerprint/password
Two factor
Two-factor: fingerprint/facial +smart device
Multi-factor
Touch ID
Privacy jurisdiction
Five Eyes
Five Eyes
Five Eyes
Five Eyes
Five Eyes
Five Eyes
Five Eyes
Five Eyes
Five Eyes
Logging policy
Collect personal information (full name, street address, email, SS, phone number, gender, income, what types of financial products you're interested in, device information, log information, location information. Do not share credit reports or scores with unaffiliated third parties, do not sell personal information with unaffiliated third parties for their ads/ marketing
IP/Geolocation, cookies from websites, device ID. Info may be provided to government auditors, service providers, and cookie-specific marketing/advertising suppliers.
IP address, OS, browser type, referring page URL, date/time/duration of visit, clickstream data, location data, application data, protected classification characteristics, professional and employment information
Traffic data, other communication data about your visits to their website, info about your computer and Internet including IP address, O.S and browser type, information you give from filling out forms, non=identifiable info like your username, password, job title and company, third party content that syncs with your profile like email address book, mobile contracts, calendar, your emails if you contact them, responses to surveys, transaction details and financial info, search queries on website, also uses cookies
IP address. device and browser type, cookies
Location, IP address, device type, browser, operating system, device characteristics, mobile network info.
IP address and cookies, does not disclose info to third parties
May offer information to third parties of free services. Collect personal information- passwords, usernames, financial account info, and anything else you submit
All the information we give them, and they keep it after cancelling but won't share with third parties for marketing purposes
Encryption
128-bit
Unknown
Unknown
All information is protected by firewalls, payment transactions are encrypted, emailed for more info . "We adhere to the same security protocols as many financial institutions and utilize encryption software programs. I am sure it's understandable that we can't be more specific than that!"
SSL
AES-256 encryption
Military-grade encryption
128-bit
TLS
Subscription options
Contract Lengths
None
Monthly
Monthly
Monthly or yearly
Monthly
Monthly
Monthly
Monthly
Monthly
Return policy
Free
60-day money back guarantee with annual membership
If you cancel within 14-day period you'll only be charged $1
None
Monthly; "If you paid fees in advance for any period longer than one month, then you may, with the exception of fees for the first month of service and any start-up costs, obtain a refund on a pro rata basis for the period remaining after you cancel."
"IdentityForce's refund policy is that in the event that you cancel a subscription in the middle of your Subscription Term, you will be entitled to receive a refund for the unused portion of the remainder of that subscription term"
If a member is not completely satisfied with IDShield, the current month's subscription will be fully refunded.
Annual plans- can be cancelled within 30 days of purchase, monthly not renewable, money-back guarantee subscriptions have to be within period for which you enrolled.
Members can cancel their service at any time and receive a refund for unused whole months of an annual subscription. The company will not reimburse customers for partial months of service.
Free trial
Free
30-day free trial with Advantage of Ultimate Plus
No but can try for $1 for first 14 days
No, but can sign up monthly
30-day free trial
30-day free trial
30-day free trial
30-day money-back guarantee
30-day free trial
Customer Support
Features
Online help center, can submit a request to support team
Phone line, online help center, live chat 24/7
Phone number, email address, online FAQs
Phone, fax, email, online form, limited online help center
24/7/365 phone service, email
Email, 24/7 member services phone line
Live chat, phone line, faq
Phone weekdays 8 AM until 11 PM, Saturday 9 a.m. until 6 p.m. EST or email customer support@identityguard.com for Identity Guard Classic accounts, customercare@identityguard.com for Identity Guard with Watson accounts, also online FAQs
Phone/ email 24/7, online help center
App
Credit Karma
LifeLock for Norton 360
Digital Protection on iOS, Digital Protection by Privacy Guard on Android
Zander Identity Theft Protection on Android, Zander ID Theft Protection iOS
IDNotify
IdentityForce
IDShield
Identity Guard Classic
ID Watchdog
Apple rating
4.8
4.6
2.6
3.9
1
3.4
3.9
2.2
2.3
Google Play rating
4.7
4.7
Not enough ratings
4
1.4
3.7
4.6
4.5
3.4
Read Our Review
Credit Karma Review
LifeLock Review
Privacy Guard Review
Zander Insurance Review
IDNotify Review
IdentityForce Review
IDShield Review
Identity Guard Review
ID Watchdog Review
Read Our Pricing Page
n/a
LifeLock Pricing
PrivacyGuard Pricing
Zander Insurance Pricing
IDNotify Pricing
IdentityForce Pricing
IDShield Pricing
Identity Guard Pricing
ID Watchdog Pricing
Written Comparisons
We've also put the best identity theft protection services head to head in our comparisons. Find out which one is best for you below!
Recap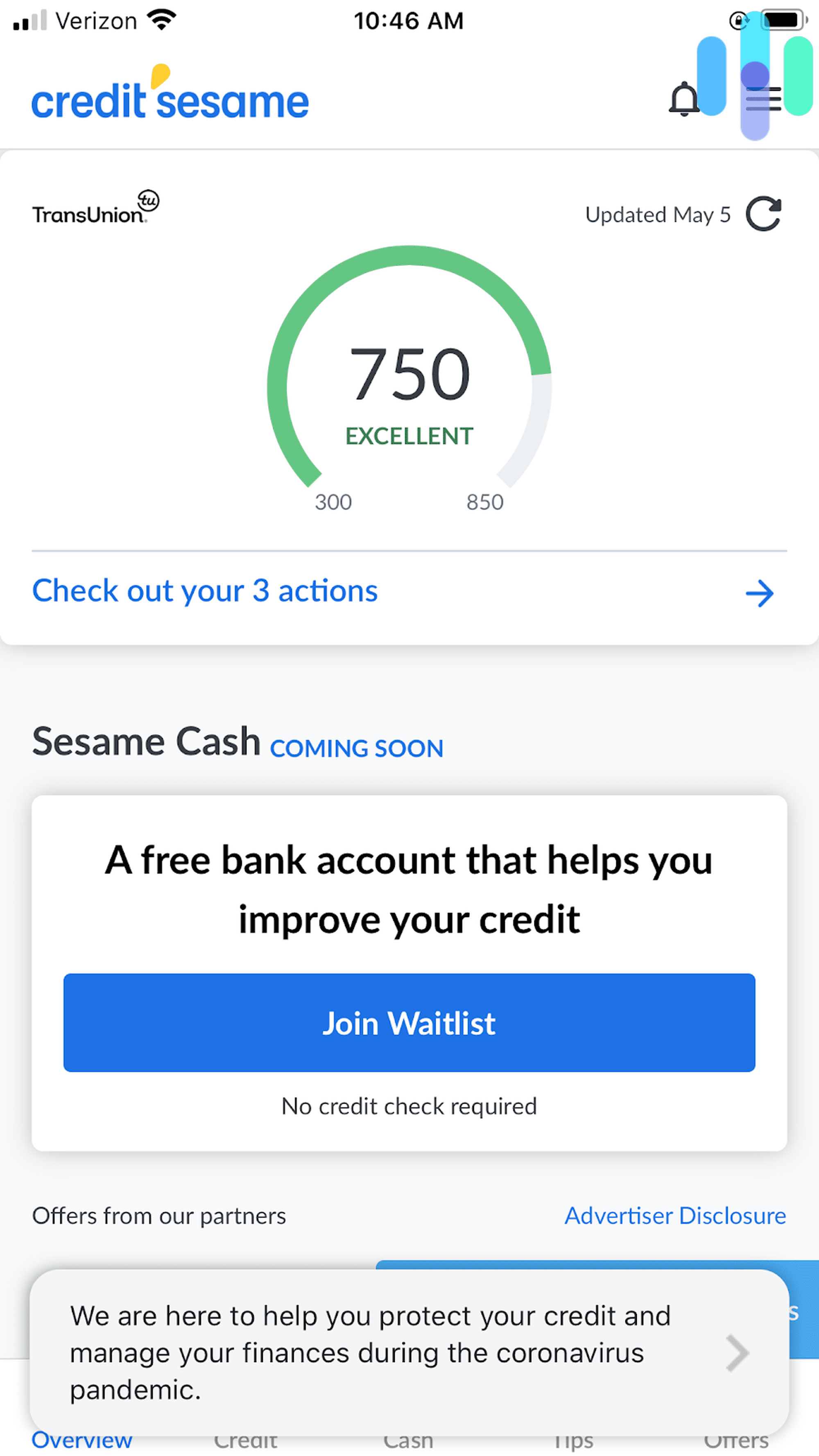 We hope we've made your process of choosing an identity theft protection service a bit easier. If you want to dive deeper into any one particular software, be sure to read our individual reviews, which provided the most detail about our testing and research. Or, to learn more about identity theft protection in general, read about our research on child identity theft or about the most common type of fraud in each state. Identity theft and fraud may be scary concepts, but you'll get peace of mind with an identity theft protection service that you can trust.