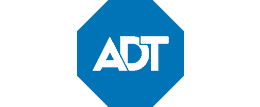 ADT Security Camera Pricing and Costs
Full-service or DIY, ADT has cameras that suit your needs.
Professional installation on all systems
24/7 monitoring centers nationwide
145+ years of home security innovation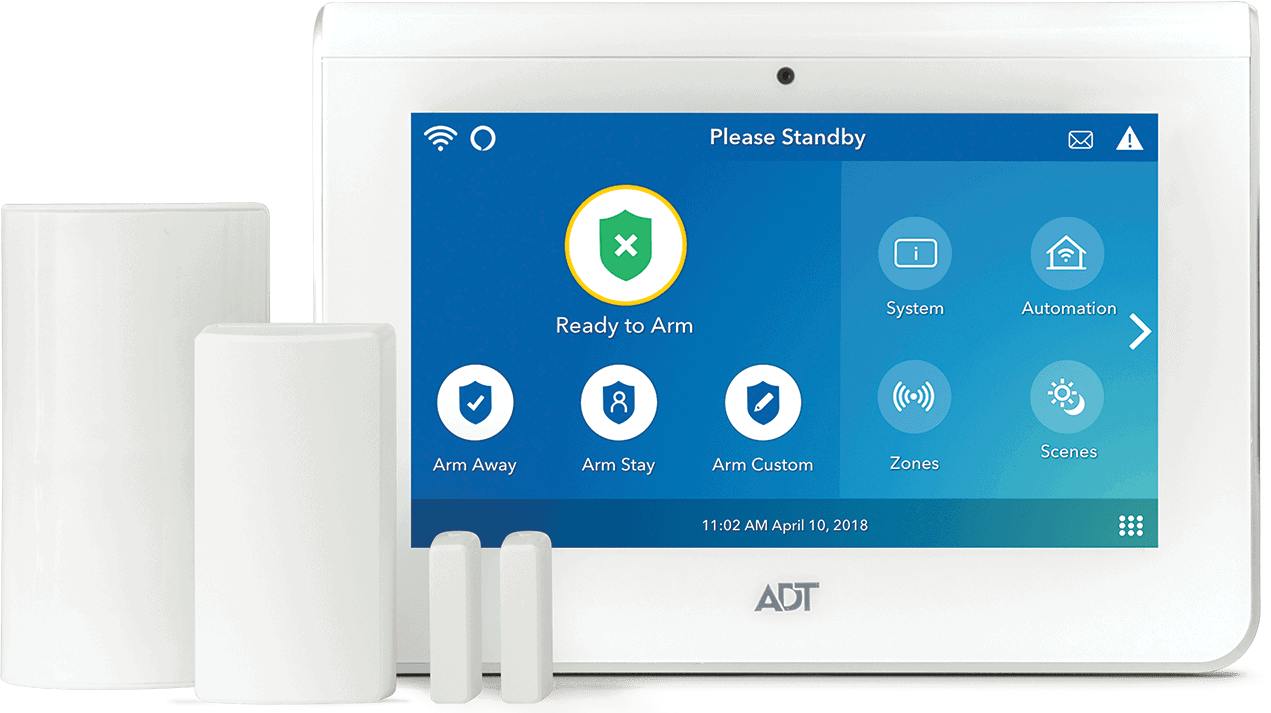 All of our content is written by humans, not robots.
Learn More
By

&

If you're in the market for home security cameras, you really can't go wrong with ADT. Looking to purchase cameras as part of a full-service package, with 24/7 monitoring and custom installation? No problem. That's what ADT does best. Prefer to do your own setup and monitoring? You can buy stand-alone cameras from ADT's DIY brand, Blue by ADT, and design your own custom system. See our Blue by ADT review to learn more.
Of course, as you might imagine, you'll pay significantly different prices depending on which choice you make. Not sure which one is right for you? Don't worry. Below, we go over all the options, including a breakdown of exactly what each one costs.
ADT Camera Options
It's not easy to talk about ADT pricing. That's because the company prefers to work out custom deals with its customers. Equipment, installation, and monitoring are all separate costs, and they're all negotiable. ADT did publish a list of three "packages" recently that includes price information, but the details are still a little vague.
Here's what we can tell you about what you'll pay for ADT cameras.
Three Cameras
ADT keeps things relatively simple by offering just three camera types:
Indoor cameras
Outdoor cameras
Google Nest video doorbell cameras
You'll Need a Package
You can't purchase a camera without investing in a package deal. All packages include:
A digital control panel
Three-door and window alarms
A motion detector
In addition, all packages require professional installation, and all require you to sign up for at least three years of professional monitoring.
The Video and Smart Home Package
If you're looking for cameras in particular, you'll need to go with ADT's premium package, the Video and Smart Home package. It comes with an indoor camera and a video doorbell.
Prices for this package start at $1,149 for 11 pieces of security equipment. You can pay this amount in installments of $19.95 per month for 60 months. ADT offers a 15-piece version of this package as well for $1,449.
Again, all ADT's packages require you to sign up for three years of 24/7 professional monitoring. The price for that is an additional $57.99 per month.
FYI: With 24/7 professional monitoring, your home is protected even when you're too busy to get alerts. If ADT can't contact you, they'll call emergency services on your behalf.
You'll also pay an upfront fee of $149 for installation.
Finally, ADT lets you add cameras to your package for an additional cost.
| Camera | Price |
| --- | --- |
| Indoor camera | $130 |
| Outdoor camera | $270 |
| Video doorbell camera | $200 |
So if you want cameras from ADT, you'll purchase the Smart Home and Video package, sign up for three years of professional monitoring, and pay a one-time installation fee. You'll get an indoor camera and a video doorbell in addition to other security equipment like a motion detector and door and window monitors. Any additional cameras cost extra.
Pricing Breakdown
| Costs | 11-piece Smart Home and Video package | 15-piece Smart Home and Video package |
| --- | --- | --- |
| Package | $1,049 | $1,449 |
| Package per month (60 months) | $19.15 | $24.15 |
| 24/7 professional monitoring per month | $57.99 | $57.99 |
| One-time installation fee | $149 | $149 |
| Additional indoor camera | $130 | $130 |
| Additional outdoor camera | $270 | $270 |
| Additional video doorbell camera | $200 | $200 |
Blue by ADT Camera Options
Blue by ADT's pricing is a bit easier to talk about. To start with, you can purchase cameras a la carte, and the company publishes all its pricing information online. You do have to decide whether you want to add professional monitoring to your purchase, but there's no guesswork involved.
Three Cameras
Like ADT, Blue by ADT offers just three types of cameras, and it charges exactly the same price for all three: $199.99. That makes the indoor camera pretty expensive compared to the competition. Arlo's price for its Essential indoor camera is just $129.99, and a Ring indoor camera costs just $59.99. Still, when it comes to outdoor and doorbell models, Blue by ADT is right in line with the competition.
Price Comparison
| Camera Models | Blue by ADT | Ring | Arlo | Nest |
| --- | --- | --- | --- | --- |
| Indoor cameras | $199.99 | $59.99 | $129.99 | $99.99 |
| Doorbell cameras | $199.99 | $99.99 | $179.99 | $179.99 |
| Outdoor cameras | $199.99 | $199.99 | $179.99 | $179.99 |
Monitoring Options
Blue by ADT offers a couple of different monitoring options. Of course, if you've read any of our reviews, you know we're strong advocates of professional monitoring. The thing is, you can't always be available to check out your video feeds when you get an alert. With professional monitoring, you don't have to be. You can rest easy knowing that emergency response agents are ready to help at a moment's notice.
Blue by ADT utilizes ADT's extensive network of monitoring centers, so you're dealing with nearby professionals. The moment one of your cameras detects suspicious activity, these professionals notify you and contact emergency services. As with everything else about Blue by ADT, pricing for monitoring is simple. The company offers one plan for $19.99 per month that includes 30 days of cloud storage and cellular backup.
Blue by ADT also has a plan for those who prefer to do their own monitoring. You can monitor cameras yourself for no cost whatsoever. You still get custom alerts. Both the indoor camera and outdoor camera feature SD card slots for up to 128 GB of local storage, or you can take advantage of a free 24 hours of cloud storage. Need even more storage? Blue by ADT offers a full 60 days of cloud storage for just $2.99 per month.
| Features | Self-monitoring | Self-monitoring with cloud storage | 24/7 professional monitoring |
| --- | --- | --- | --- |
| Custom alerts | Yes | Yes | Yes |
| Unique codes | Yes | Yes | Yes |
| Live video feeds | Yes | Yes | Yes |
| Video review | Yes | Yes | Yes |
| Remote arm/disarm | Yes | Yes | Yes |
| Cloud storage | 1 day | 60 days | 30 days |
| Cellular backup | No | No | Yes |
| Panic modes | No | No | Yes |
| Silent alarm | No | No | Yes |
| Price per month | $0.00 | $2.99 | $19.99 |
ADT Camera Installation
Blue by ADT bills its installation as entirely DIY. That's one of the features that sets Blue apart from traditional ADT security systems. For the most part, we found installation to be straightforward. Indoor cameras are super easy since all you need to do is plug them into a wall outlet. Of course, if you're looking to mount them on the wall, it may take a little more time for you to choose a location, mount the hardware, and adjust the view.
Pro Tip: Consider mounting indoor cameras at choke points like hallways — places intruders must pass to enter different areas of your home.
The same goes for the outdoor camera, though the nice thing here is that you don't have to worry about cords at all. Finally, as previously mentioned, the video doorbell requires a bit of wiring. We didn't find it to be anything too complicated, though. We moved a couple of wires from our existing doorbell to the Blue by ADT doorbell and were done.
As long as you have Wi-Fi, the rest of the setup is even easier. Just download the Blue by ADT app and let it do the rest. In the end, none of the cameras took us longer than an hour to install, and some took considerably less.
Responsive App
All three of Blue by ADT's cameras work well with the company's app. We got real-time alerts and were able to view live and recorded video. In addition, we were able to adjust settings like monitoring zones and system turn-on/turnoff. Maybe the coolest feature of the app, though, was the fact that multiple people could use it. For those of you with large families, you can set it up so that everyone in the household has control.
Customer Support
When it comes to home security technology, we prefer companies that offer immediate customer support. You never know when you're going to need help installing a new component or updating a piece of software. Blue by ADT isn't a full-service company like ADT, but it offers a range of options for getting this kind of help, no matter what combination of cameras you may have.
If you're a true do-it-yourselfer, you may prefer browsing through the company's extensive online database. Blue by ADT also offers a YouTube page with tons of instructional content. If you're looking for more immediate help, Blue by ADT offers a 24/7 helpline. We called to ask a question about how long the indoor camera's backup battery would last and received an answer from a friendly customer service agent in less than five minutes.
Find out how ADT compares to other security cameras
For a closer look at how ADT performs, we compared it with other popular security cameras.
Recap
ADT cameras actually cost less than Blue by ADT cameras, but you can't just buy a camera. To get a camera, you have to invest in a package, a monitoring plan, and professional installation. But remember, ADT is known for top-quality equipment and reliable monitoring. So if you want one of the best home security providers securing your home, ADT's cameras are an excellent choice.
On the other hand, if you're just looking for cameras, your best bet is Blue by ADT, since you can buy one and be done. You'll pay a higher price for the camera itself though. The real question, then, is just how much protection do you need?
FAQs
Check out our answers to some of your most frequently asked questions about ADT camera pricing.